My Hero Academia, also known as Boku no Hīro Akademia, is a Japanese superhero manga series created by Kohei Horikoshi and illustrated by him. The series has also been translated into three films and an anime series. The story revolves around a young boy named Izuku Midoriya who aspires to be a hero like his hero Idol, 'All Might.' Midoriya is one of the few people born without any special abilities. He is, however, an easy target for bullying from his friend Katsuki Bakugo, due to Quirkless. But that didn't deter him from following his dream of becoming a renowned hero like 'All Might.' This story reloves how a quarkless boy will become the number, Hero.
Since July 2014, the series has been serialized in Shueisha's Weekly Shonen Jump. Numerous spin-off manga, including My Hero Academia: Smash!!, My Hero Academia: Vigilantes, and My Hero Academia: Team-Up missions, as well as an anime television series by Bones, have been inspired by the series.
The first season aired from April to June 2016, followed by a second season from April to September 2017, a third season from April to September 2018, a fourth season from October 2019 to April 2020, and finally a five-season from March to September 2021, with a sixth season on the way. Both the manga and anime adaptations have gotten good reviews and are regarded as among the best of the decade, earning numerous accolades and nominations, including the 2019 Harvey Award for Best Manga.
Anime Information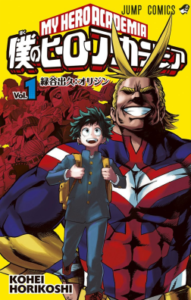 Genre
Adventure

Science fantasy

Superhero

Written by
Kohei Horikoshi
Illustrated by
Kohei Horikoshi
Directed by
Kenji Nagasaki

Tomo Okubo

Masahiro Mukai

Written by ( series)
 Yosuke Kuroda
Studio
Bones
Licensed by
Funimation
Music by
Yuki Hayashi
Original Network
JNN(MBS), NNS ( ytv)
Original run ( manga)
July 7, 2014 –   present
Original run ( series)
April 3, 2016 – present
Demographic
Shonen
Volumes
33
Episodes
113 + 6 OVAs
Synopsis
The plot revolves around a young child named Izuku Midoriya, who was born without abilities in a world populated by superheroes and where everyone has their own unique 'Quirks'. But he still fantasizes about acquiring his own superpower and, one day, saving the world from some nefarious villains. He never gave up, despite being criticized for not having any form of Quirks, and even applied to join the ranks of one of the country's highest-rated "Hero Academies" where he was spotted by Japan's No1 Hero, 'All Might', who chose Midoriya as his successor after seeing his potential and determination to save the world from destruction. Midoriya becomes extremely emotionless as a result of all the backlash until he is accepted into the prestigious 'U.A. High School' after saving Katsuki from a Villian. And it is there that he discovers the true meaning of heroism.
Characters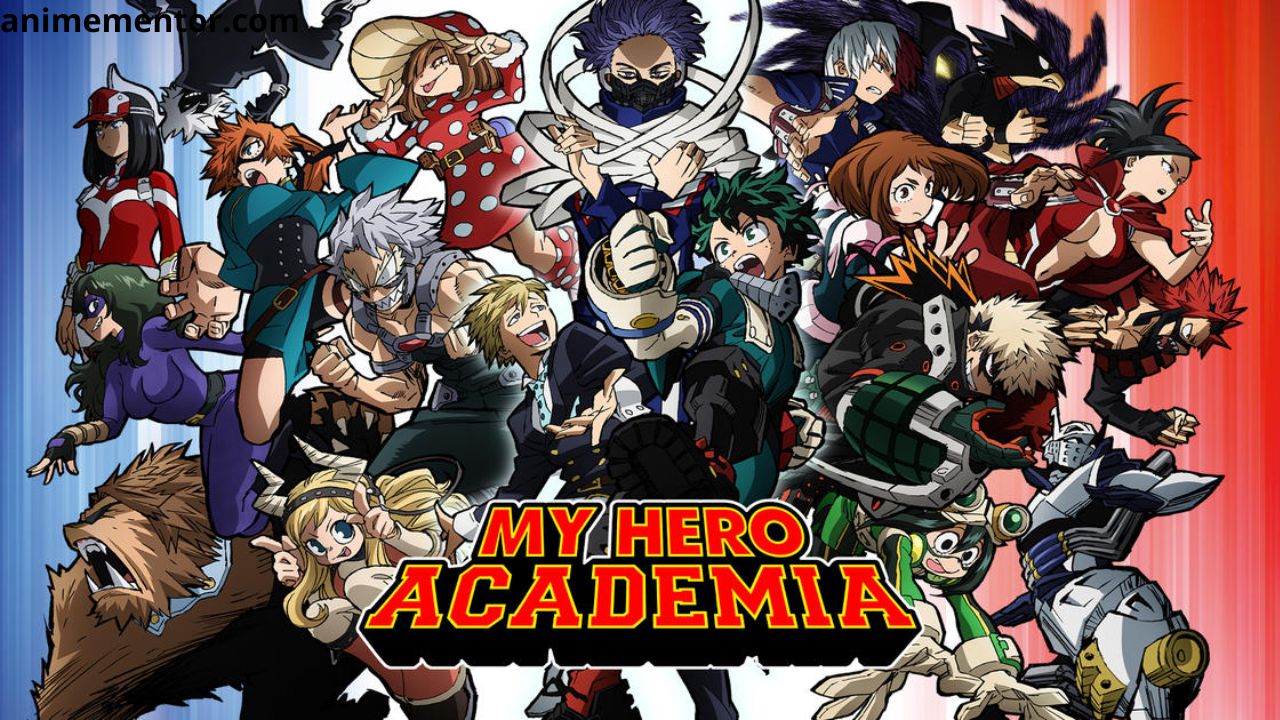 Izuku Midoriya
Katsuki Bakugo
All Might
Ochaco Uraraka
Tenya Ida
Tsuyu Asui
Minoru Mineta
Momo Yaoyoruzu
Fumikage Tokoyami
Denki Kaminari
Eijiro Kirishima
Shoto Todoroki
Mina Ashido
Yuga Aoyama
Kyoka Jiro
Mezo Shoji
Mashirao Ojiro
Hanta Sero
Toru Hagakure
Koji Koda
Rikido Sato
Shota Aizawa
Present Mic
Chiyo Shuzenji
Mei Hatsume
Mirio Togata
Nejire Hado
Tamaki Amajiki
Hitoshi Shinso
All for one
Tomura Shigaraki
Kurogiri
Chizome Akaguro
Himiki Toga
Dabi
Jin Bubaigawara
Atsuhiro Sako
Kai Chisaki
Kota Izumi
Eri