Solo Leveling is a Korean Manhwa and Sung-Jin-Woo is the protagonist. At the start of the story, Sung-Jin-Woo started as the weakest E rank hunter and he was known as "The World's Weakest Hunter".
He started to work as a hunter to cover his sister's education and her mother's medical bills. He had to do this because their father has been missing 10 years ago after entering a gate. After facing death in a dungeon, he was selected as the Player of the System, giving him the ability to grow in strength without restriction. The story follows him how he becomes strong and strong.
Spoiler Alert
WARNING: The following contains spoilers for Solo Leveling
Sung Jinwoo Wiki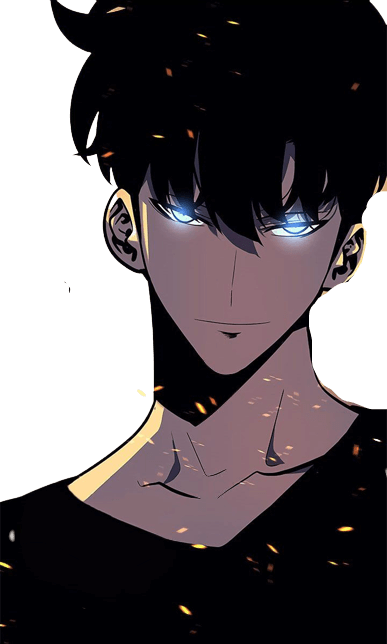 | | |
| --- | --- |
| Name | Sung Jinwoo |
| Age | 24 Years |
| Height | 5'10 |
| Gender | Male |
| Birthday | Unknown |
| Hair Color | Black hair |
| Eye Color | Gray |
| Occupation | Hunter |
| Class | Mage |
| Debut | Chapter 1 |
Sung Jinwoo History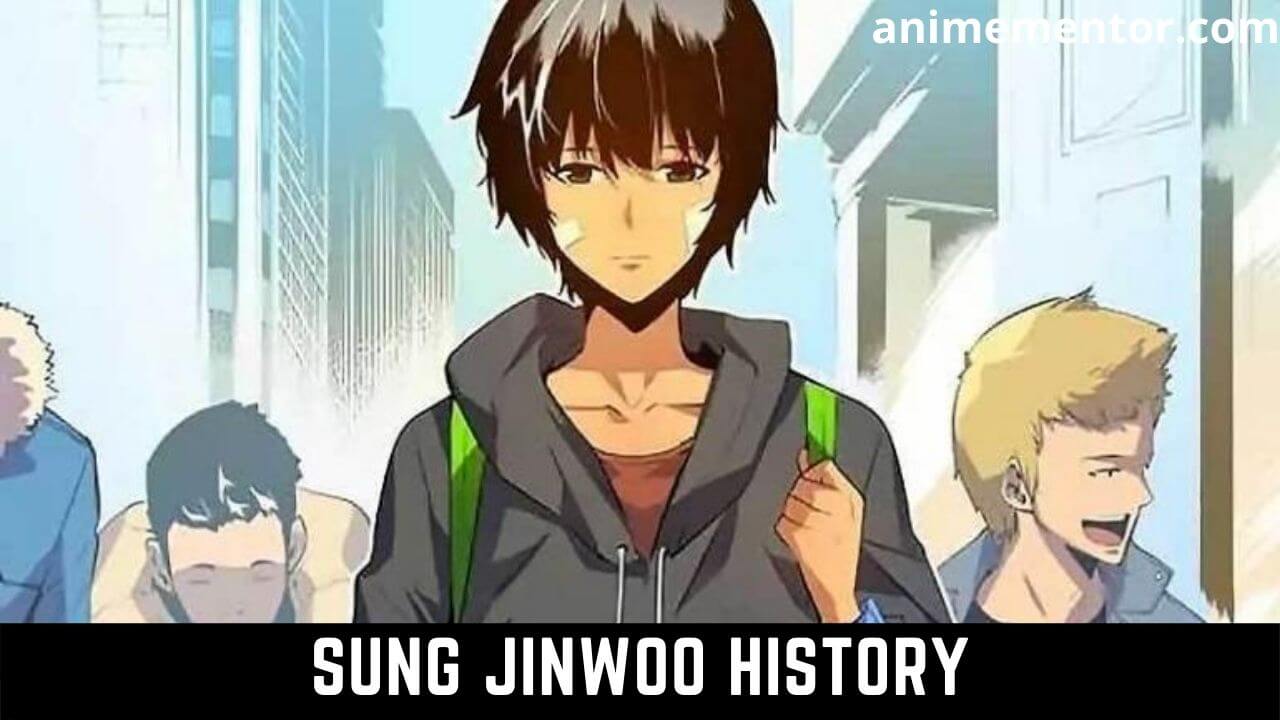 In chapter 2, our mc team up with the hunters to enter a D Rank Dungen. After completing the D-rank Dungeon, they discovered another Gate in this Dungen. They decide to enter the double gate. After entering the double dungeon they cannot escape. Even though Sung Jin-Woo did not have the ability to fight back, he realized that these dungeons had rules.
Some of Sung's group stayed alive after compiling 3 rules but left him to die as he loses his leg. Suddenly he saw some game-like option. After accepting it he experienced a double awakening. The system chose him to become a player, this allowed him to level up and evolve regularly.
This is the spot where his journey began-
Appearance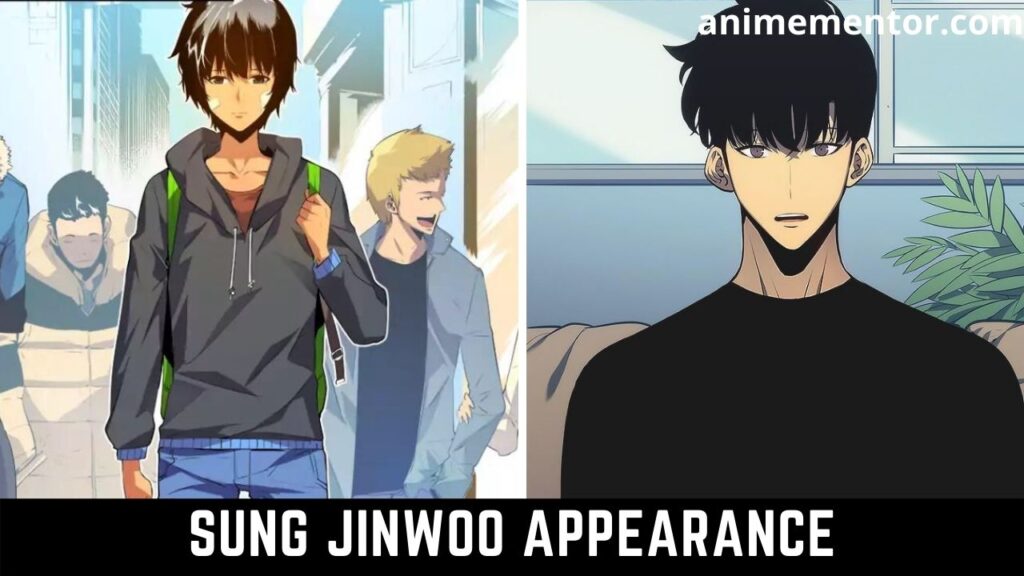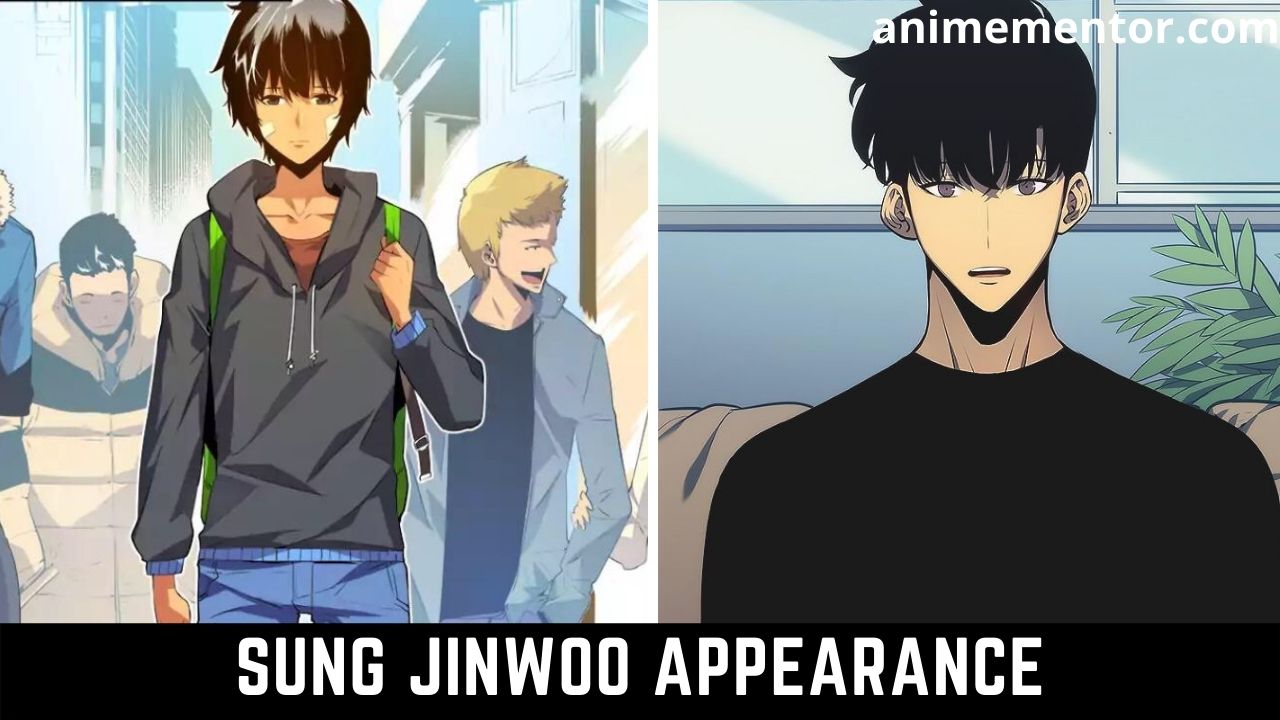 Jinwoo was a short, scrawny young man with long hair that completely covered his ears when he was weak. He also had a boyish face, which made him look even younger than his sister Jinah, and he usually wore a blue hoodie and jeans.
But after becoming the player Jinwoo becomes a handsome, muscular young man with gray eyes and black hair. His eyes glow purple when he is agitated or using his powers and it can strike fear into anyone who meets his gaze.
He usually wears dark colors, particularly black. Sung Jin Woo is a bold and attractive hunter. He is smart and intelligent. Most of the time he is shown wearing a black tuxedo or a black tracksuit.
Personality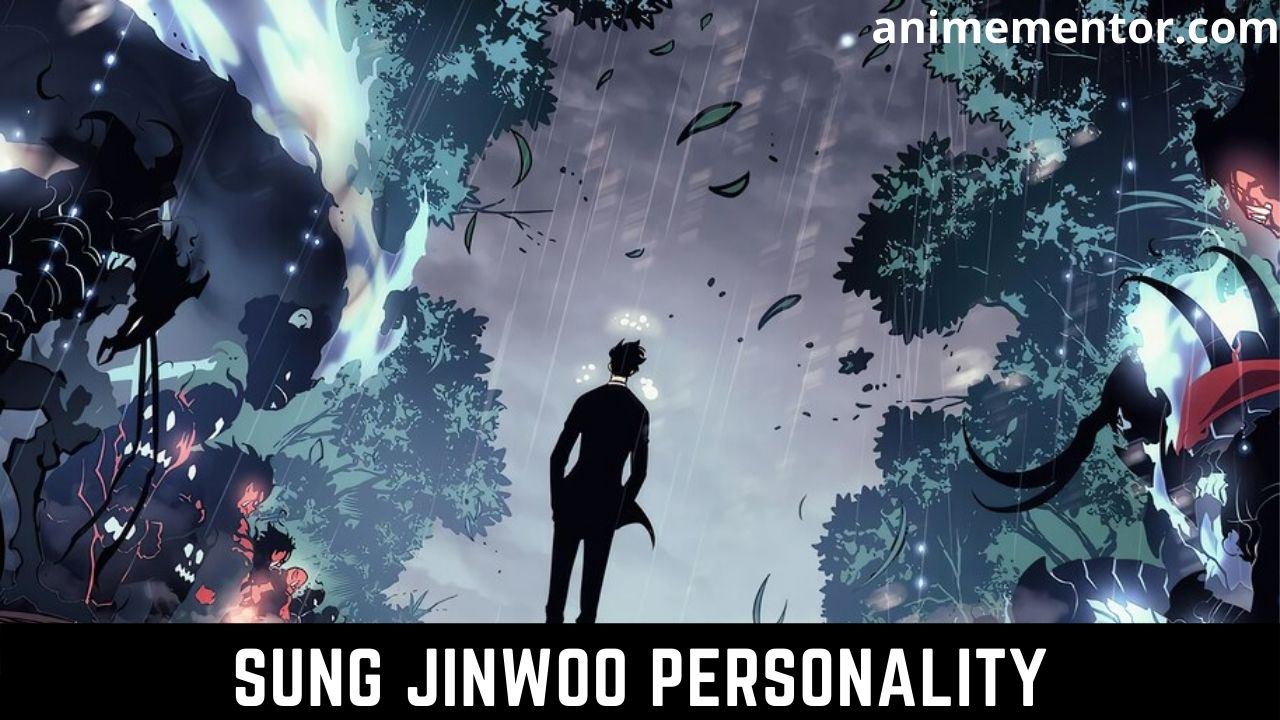 He is very confident about his abilities and core strength. He is smart enough to know his current level of strength and he will fall back and will try again after making the required changes in his strength while facing an enemy stronger than him. In a fight, he uses his brain more than his fists and he always makes sure to return to his family safely.
He loves his family and they are his first priority. His family comes before anyone else in dangerous situations.
His aura is cold and serious and he only opens up to any person who respects and acknowledges him. In a fight, he is ruthless and will kill a demon or a monster or even a human if it comes. He is as same as a monster. 
Because of his cold personality, he has fewer friends and he likes to spend most of his time in dungeons to get stronger as seen in chapter 140.
For people he loves including his selected friends, he can go to lengths by risking his life. He seems to be scary, cold, and cruel but his heart is golden and he cares for everyone. 
He can be polite and generous with the people he respects, even with monsters like Esil, he met her during the Demon Castle quest, seen in chapter 81.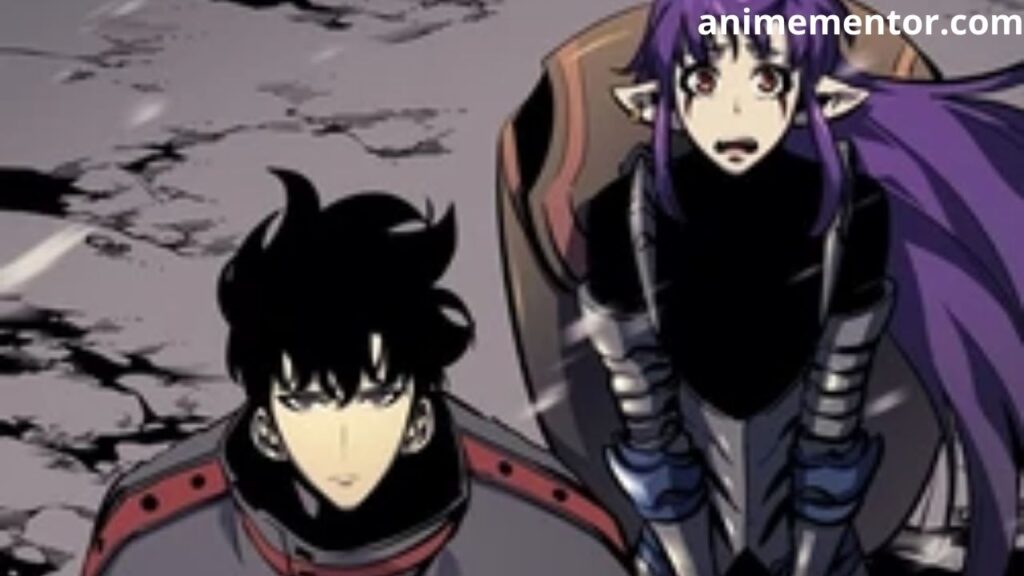 Even before gaining his power, he was brave and he was not afraid of any danger. Sung Jin-Woo likes his personal space and privacy and doesn't like attention, money, or fame. The same can be seen in chapter 106 where he cleared the Jeju Island raid and left the magic crystals so the govt can rebuild by using those crystals. He doesn't care if you thank him or reward him for his good jobs, seen in chapter 130.
Strength & Abilities
Shadow Extraction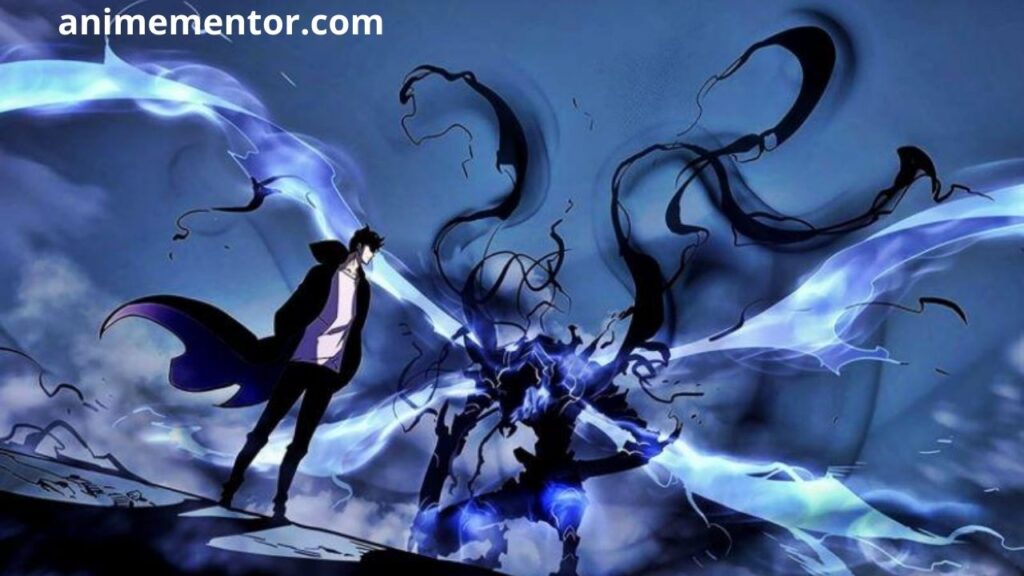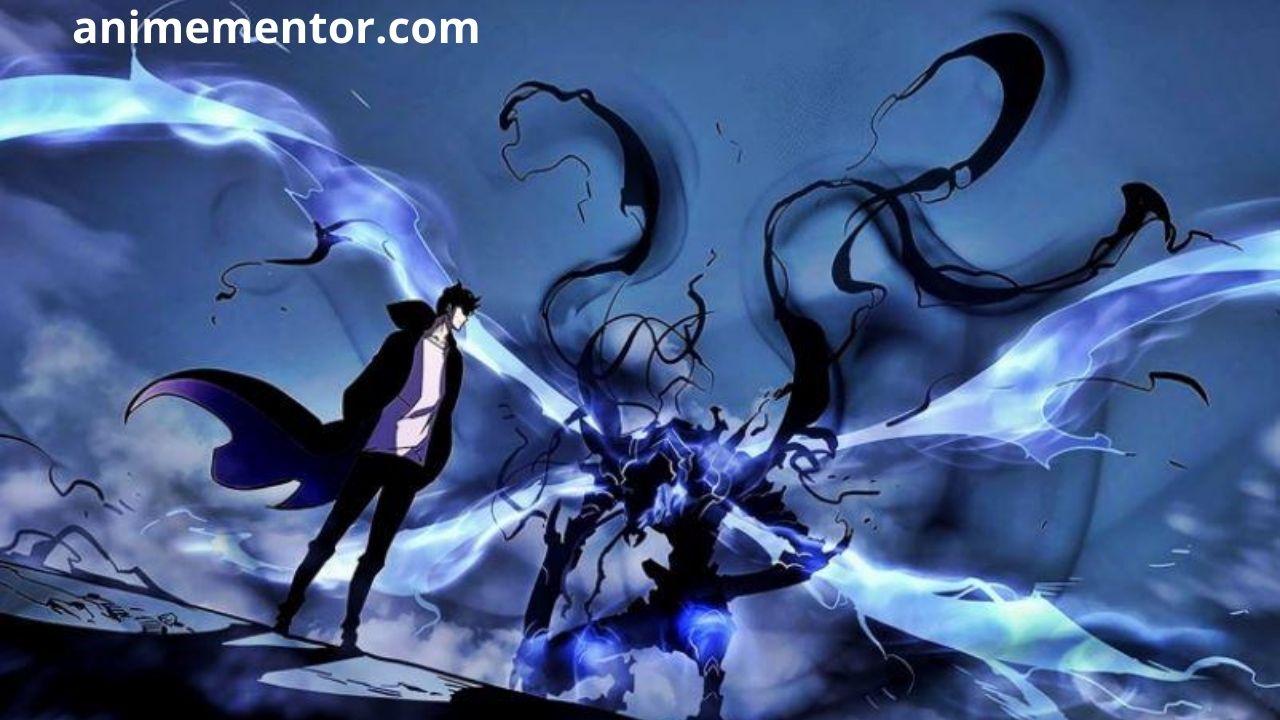 Only regeneration of shadows. He has the black heart of the shadow monarch due to this he had a unique skill. He can revive the enemy's shadow be it a demon, a beast, or anyone else in such a way that he can make their shadows his own. The purpose of these shadows is to follow the castle's order. This ability to extract shadow can fail if the dead body of the demon is old or if the corpse is stri=onger than the one who is casting. 
Command Phrase used- ARISE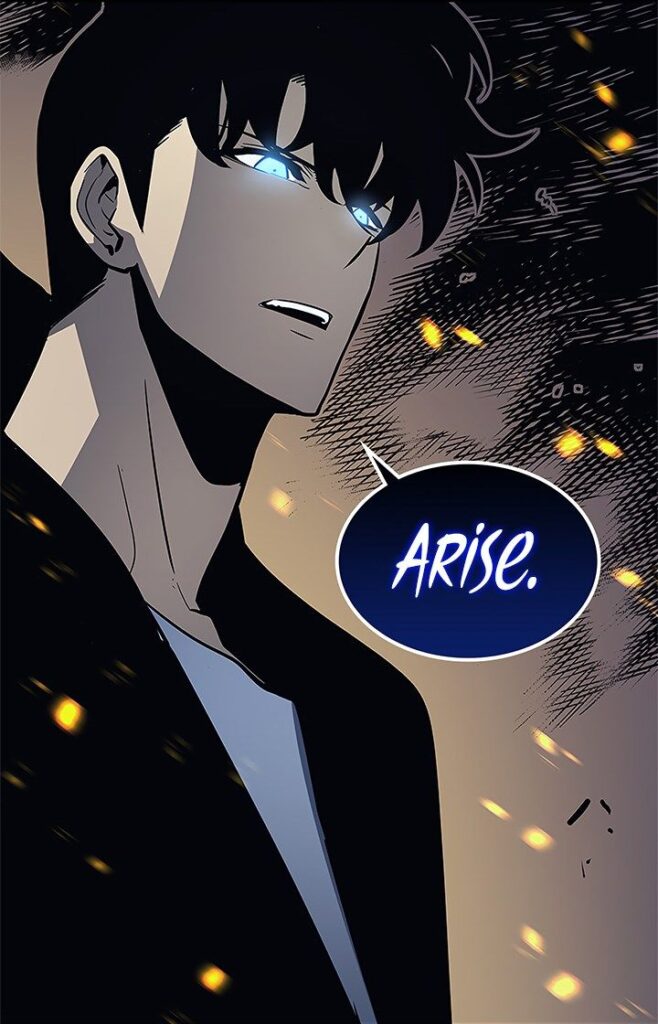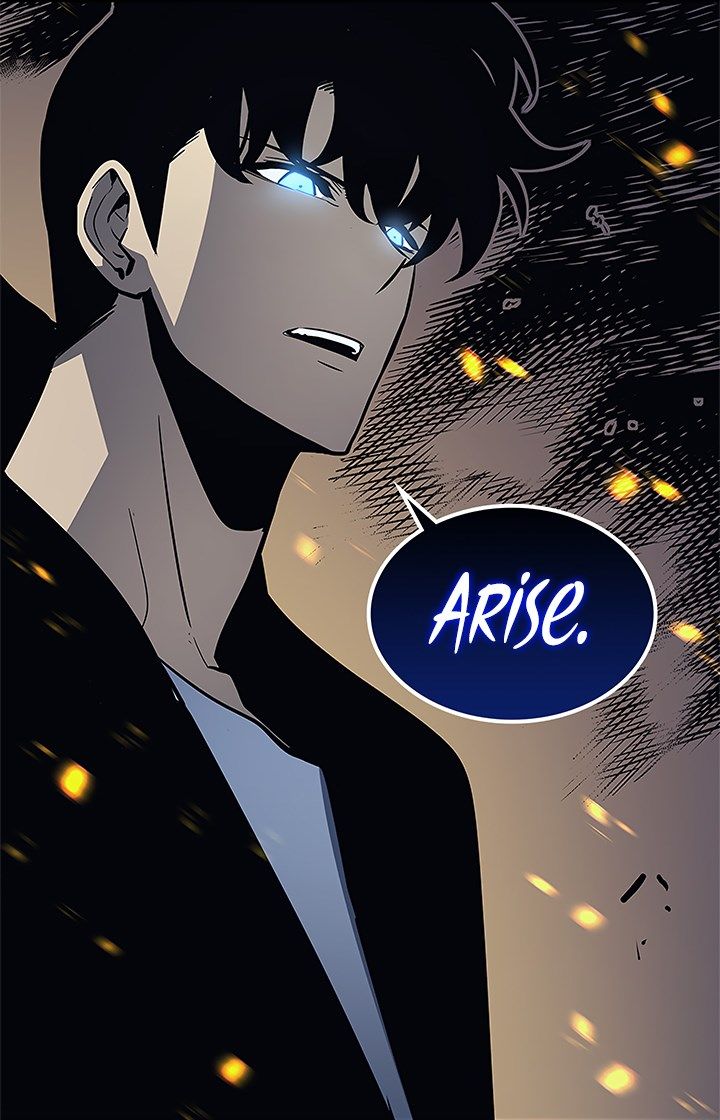 Domain of the Monarch
It is a killer ability. It is an overpowered ability just like a god mode on a game. This ability allows Jin-Woo to increase the power of his army and make them stronger and faster on the battlefield.
Ruler's Authority
This is a form of a pyro ability that allows him to control any object even in his absence. This ability makes him a step ahead of other characters.
Stealth
Being stealthy on a battlefield can really provide an edge. From the sound of his steps to the smell of his body, everything disappears and makes him a ninja. It requires 10 mana a second to hide and 200 mana to make all the traces disappear.
Shadow Exchange
He has the ability to teleport himself in the place of any shadow soldiers. He uses this ability multiple times in the series.
Longevity
This ability allows him to be unaffected by poison or any other thing that can cause harm to his body.
Other abilities include-
Immunity
Mutilation
Detoxification
Tenacity
Dagger Throw
Vital Strike
QuickSilver
Summons
Igris
Tank
Iron
Tusk
Kaisel
Beru
Jima
Kamish (Temporarily)
Greed
Bellion
Weapons used by him-
Knight Killer
Kim Sangshik's Steel Blade
The Orb of Avarice
Baruka's Dagger
Devil King's Dagger
Demon King Baran's Long Sword
Kamish's Wrath
Types of equipment used by him-
High Knight's Ring
High Knight's Gauntlet
High Knight's Chestplate
Warden's Necklace
High Magicien Ring
Archer's Gloves
Assassin's Boots
Red Knight's Helmet
Demon Monarch's Earring
Demon Monarch's Necklace
Demon Monarch's Ring