One of the most popular Manhwa Solo Leveling ended with 179 chapters, readers and fans are now wondering if there will be an anime and if yes, when will the first season air?
Fans are losing their minds and they have also started a petition on change.org and are aiming to reach 150,000 signatures so that they can make their demands heard to the respective authority and get a studio and consider producing it. Netflix is the front runner and there is a high chance that Solo Leveling can have a Netflix production house and could release on Netflix. Other than petitions fans have also started requesting Netflix by filling out forms.
With so many rumors on the internet, this page tries to clear the rumors surrounding Solo Leveling.
End of Solo Leveling
The last chapter of Solo Leveling was published on 1st January 2022. It had a wholesome and complete ending and as it ended it sparked the debate asking for an anime.
We totally recommend you to first read the 179 chapters of the Solo Leveling Manhwa if you haven't read them already. We will discuss the release date, trailer, and its adaptation.
Anime Release Date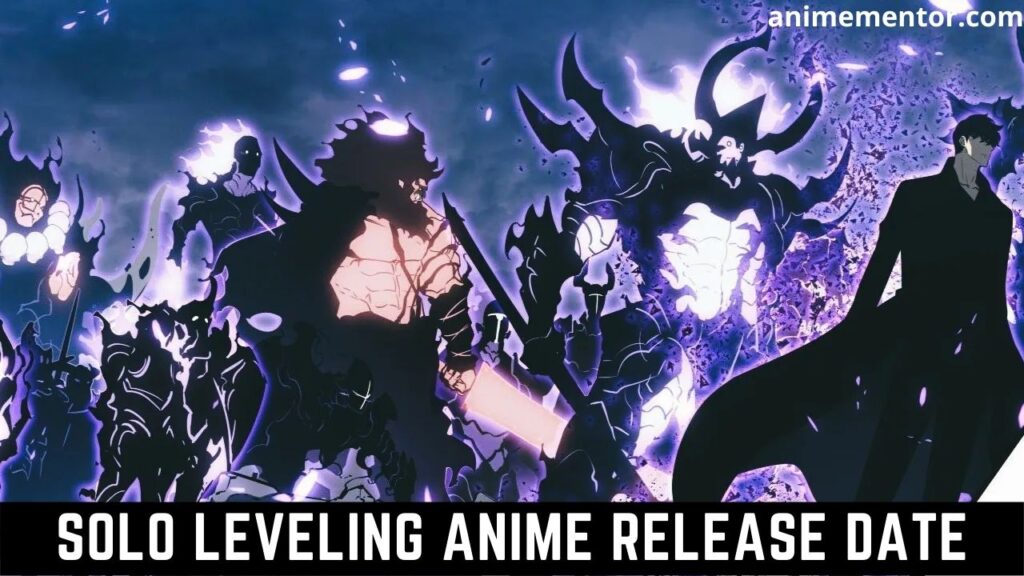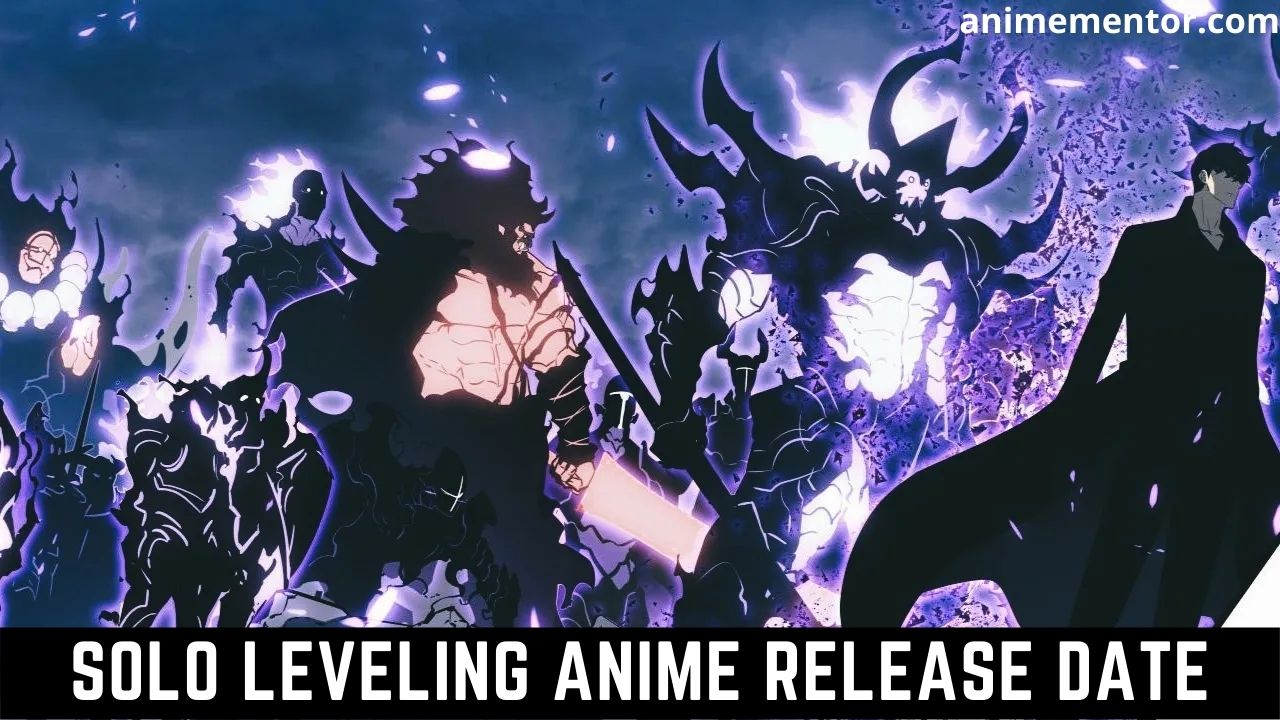 Solo leveling is a complete manhwa among others with the best character development and a perfect storyline, one can hope to read.
The protagonist Jin-woo has won the hearts of so many manga readers around the globe and it is one of the main reasons that this manhwa is demanding an anime adaptation.
We are in the summer of 2022 and still haven't heard any news regarding season 1.
Some rumors and websites claim that the anime adaptation of Solo Leveling is confirmed but that is completely false.
Some unofficial sources suggest that the anime will probably make its debut in March 2023 and it will be available to stream on platforms such as Funimation and Crunchyroll.
The exact airing date for the anime is still debatable given the pandemic situation in the world and just like other anime releases have postponed their releases, Solo Leveling could also face the same scenario.
We are certain that Solo Leveling will get an anime adaptation and that too in near future, to confirm this news DNC webtoon has already released a trailer of Solo Leveling on its youtube channel. This trailer is a clear indication to fans that the anime can air soon.
The two animation studios that are in the race are Unfotable and Madhouse and Netflix being a wildcard. Nothing is official yet so we request the fans not to get their hopes high and remain calm, till we get an official announcement.
As mentioned there is no official announcement so voice actors and other cast have not been revealed. We hope for the announcement real soon.
Solo Leveling Official Trailer
Although the official trailer for Solo Leveling has not yet been released. But fans have made some animations with their imaginations. If we take into consideration the story teaser by D&C Webtoon, we can expect the manga to have a great animation with cool details and battles.
Why solo leveling anime might not be possible?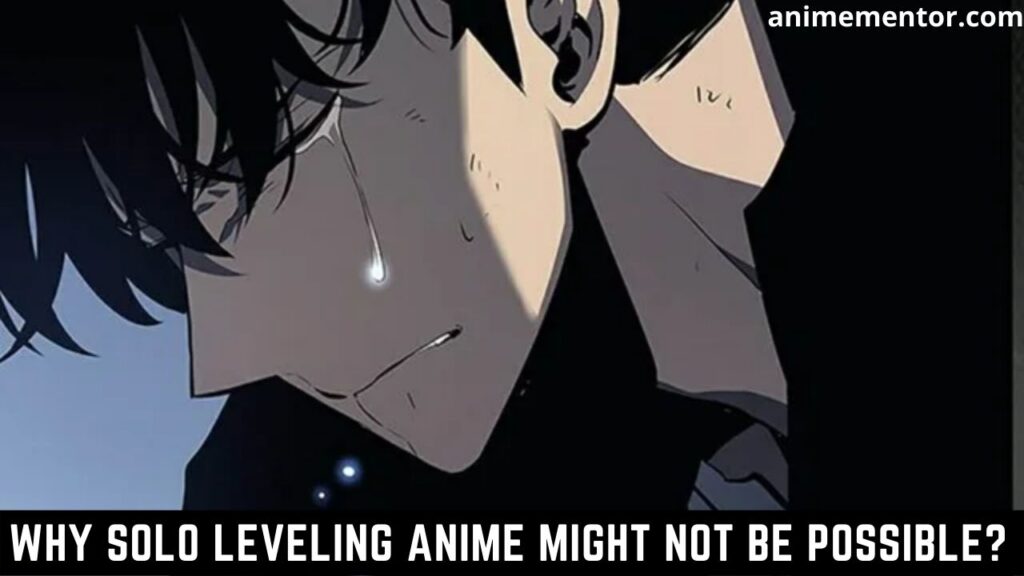 There are a few reasons why an anime adaptation will not work.
Solo Leveling anime should also consider the fear of failure, since various popular webtoons like Noblesse, The God of High School, and Tower of God have so far failed to entertain the anime audiences. The creator doesn't want the same thing to happen to their series. However, there is always hope.
Webtoon readers expect the series to be as amazing as the original visuals, despite the manhwa's high standard. The pressure of delivering the best illustrations is another factor that is holding back anime studios. Fans want MAPPA or Madhouse to animate the series, but they aren't interested in the webtoon adaptation.
The reason Solo Leveling has not yet been adapted into an anime is that it portrays Japan as the villain country. In addition, most animation studios are Japanese, so they don't like to portray themselves as antagonists. The series hasn't directly addressed Japan in any chapter, but there are places where we can easily identify with their culture.
In any case, they should give it a shot since millions of fans are eager to see Sung Jin Woo in action. There was a visual trailer released by D&C Media that raised fan hopes, but there was only dust under the ropes.
Total Episodes in Season 1
According to us, there will be a total of 24 episodes in Solo Leveling Season 1.
According to anime trends, we can also see 12 episodes in season 1 and the rest of them in season 2.
We have to wait for the official announcement.