In its literal sense, Fan Service means any scene or sequence in a series that is made solely for pleasuring fans. While this can take place in several forms, in anime, fan service mainly occurs in sensual and perverted ways. More commonly known as "Ecchi", these feature a variety of beautiful women who get into steamy situations with the main character while completely engrossing the audience.
While it isn't exactly the pinnacle of storytelling, it is undoubtedly enjoyable to watch, due to which fan service anime has grown to have a huge fan base through the years. In this list, we shall be taking a look at some of the best among the abundance of fan service animes out there.
10. Monster Musume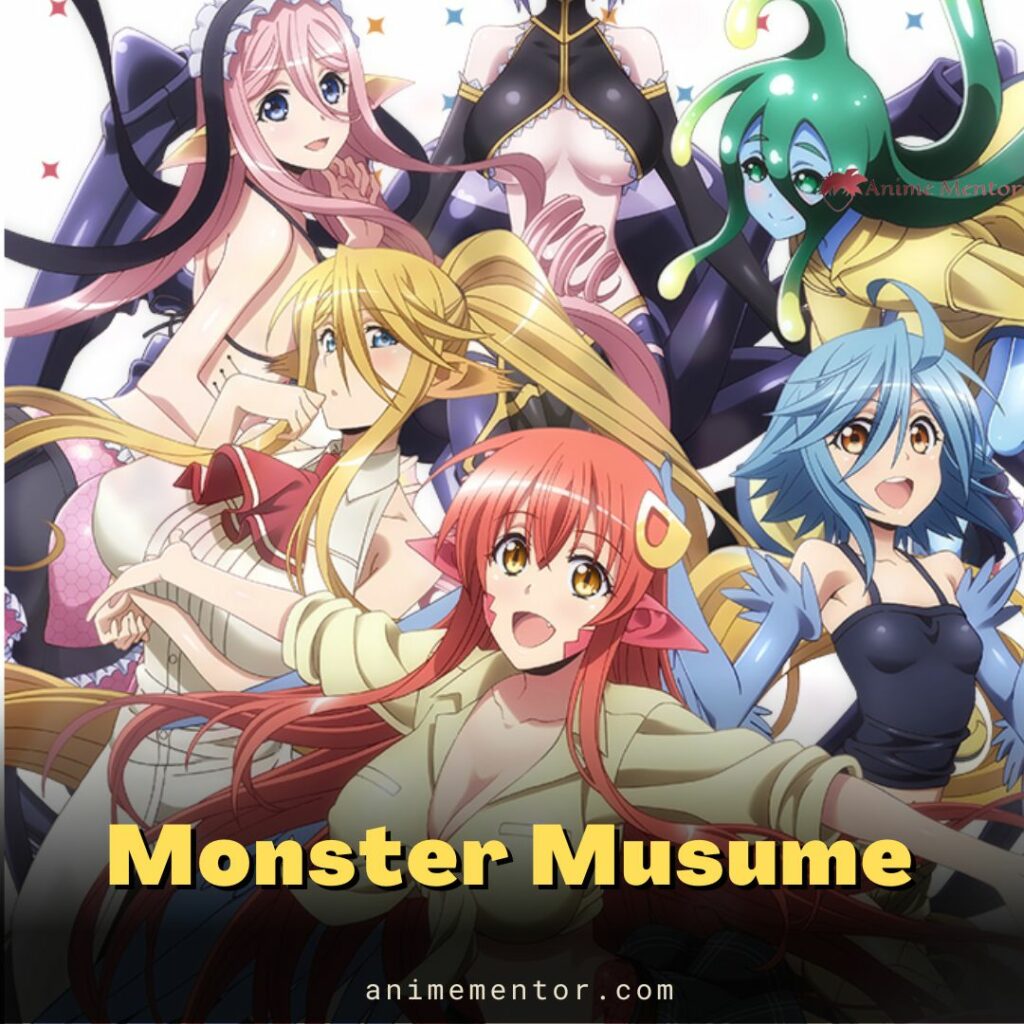 Monster Musume is a very unique and perverted anime that will keep fans satisfied through every episode. It follows a young boy named Kimihito who finds that he needs to take care of a non-human girl named Miia as per a new law passed in Japan. From this point on, a series of misunderstandings and steamy coincidences keep occurring between him and the girl. We also see a variety of female alien characters keep getting added to the harem as each of them has their moments with the protagonist. Monster Musume is filled with comedic moments and a memorable cast that will keep you glued to your seat while watching an episode.
9. Shimoneta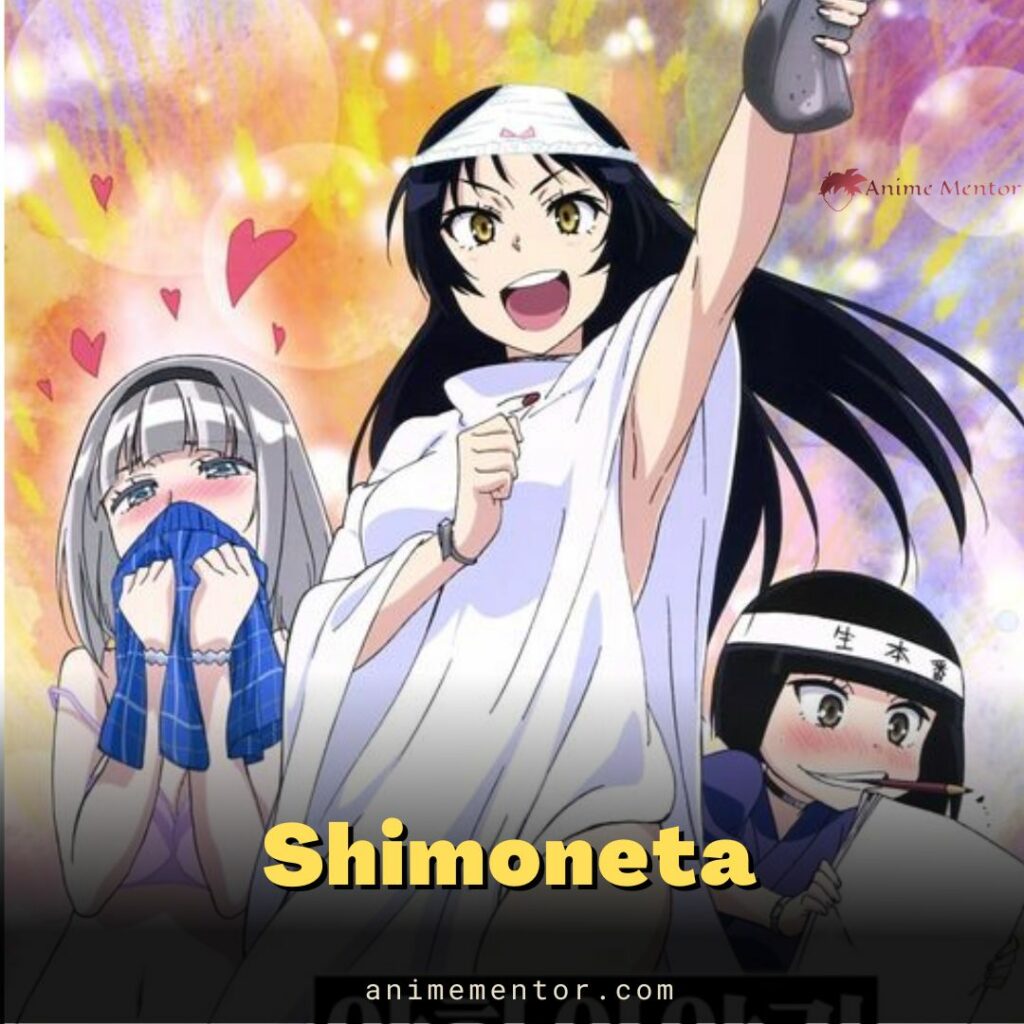 Shimoneta is a series that has the perfect blend of Ecchi and Comedy while giving a once-in-a-lifetime experience to the viewer. It takes us to a world where obscene or impure concepts have been shunned by society and the government wishes to promote a cleaner environment. Unfortunately, this results in heavy censorship and restraints on the right to expression. A young and innocent boy named Tanukichi finds himself roped into a terrorist organization run by his student council vice president in school. In this, he finds himself opposing these ridiculous new laws in outrageous ways while showing clear defiance to the government. Shimoneta is a hilarious anime filled with scandalous scenes and is worth a watch.
8. Prison School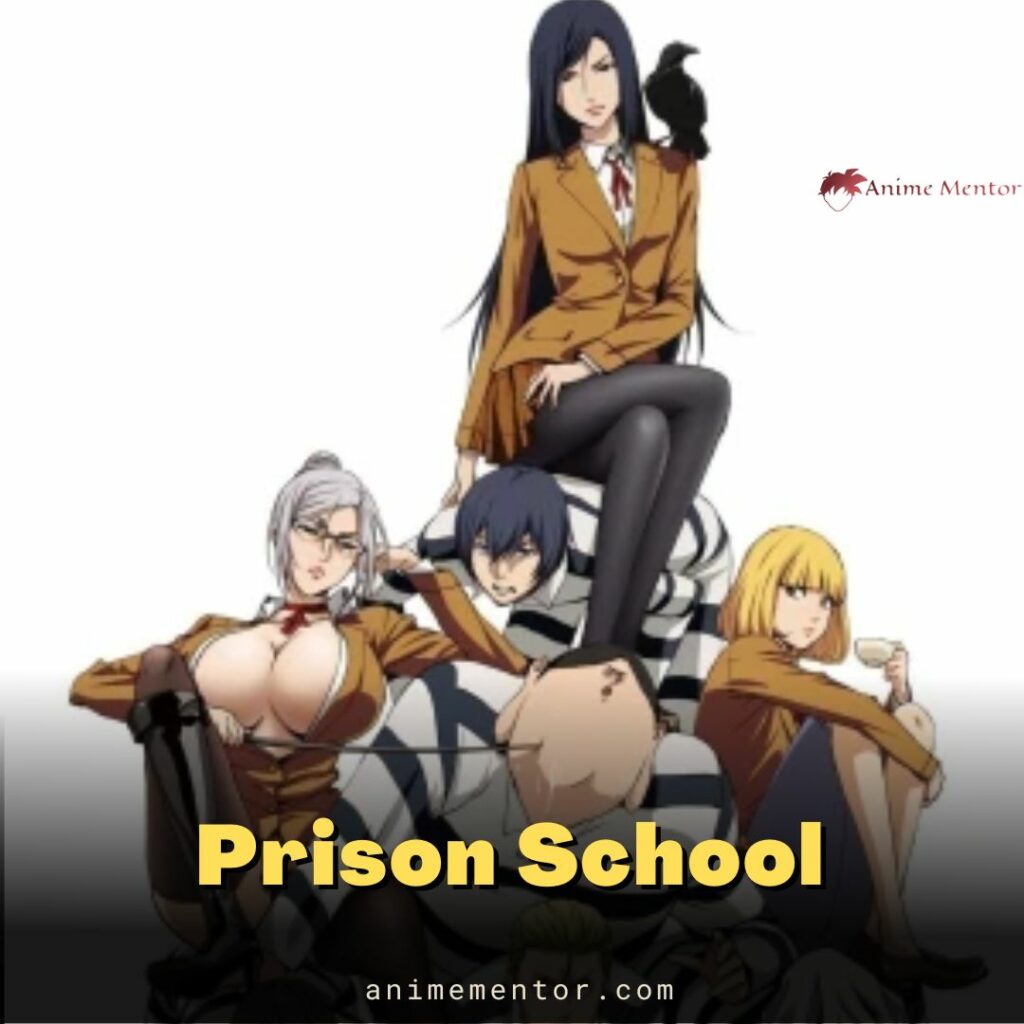 Staying in the theme of amazing Fan Service animes that will have you laughing throughout, Prison School is undoubtedly one of the best. This tells the story of a group of boys who get thrown into a hidden prison in their school after an expedition to peek at girls goes wrong. Over here, they are constantly tortured in perverted ways by members of the Student Council while the strength of their friendship is tested. With each episode being wilder than the previous one and a cast of characters with distinct personalities, Prison School has managed to be one of the most popular animes in its genre. The series is filled with mature jokes and Ecchi moments that test the boundaries of what is considered appropriate for television.
7. Chivalry of a Failed Knight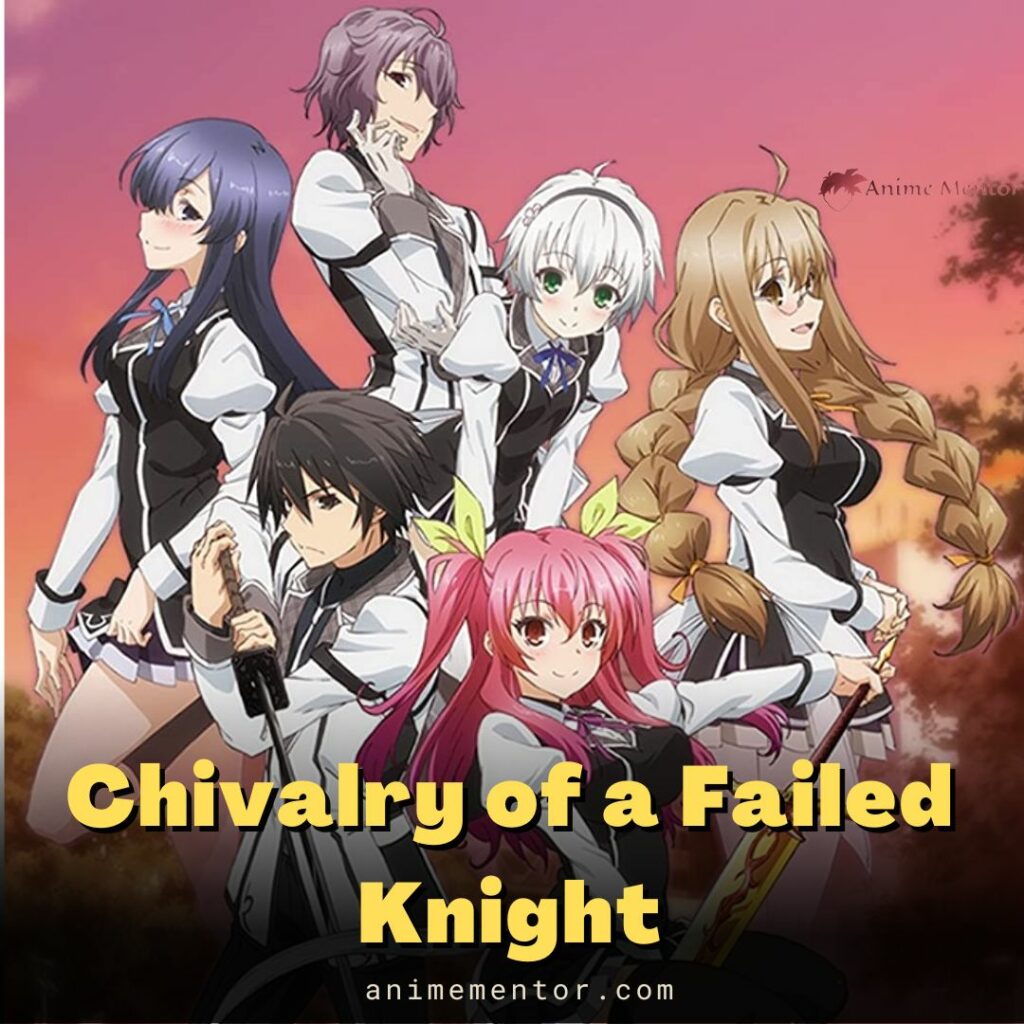 At first glance, Chivalry of a Failed Knight might seem like your standard harem story that follows an overlooked protagonist in a school setting. However, upon watching it, the series is a surprisingly exciting tale of a young boy who is one of the only people not gifted with supernatural abilities. To overcome this, however, he trains his skills and manages to defeat any cocky opponent who comes his way.
After facing several such challenges, he eventually makes several friends and even falls in love. However, with powerful forces that will do anything to prevent him from getting his way looming in the background, our protagonist will be forced to surpass his limits. Chivalry of a Failed Knight is an action-packed Ecchi series that thoroughly entertains fans and leaves them craving for a second season.
6. Rosario + Vampire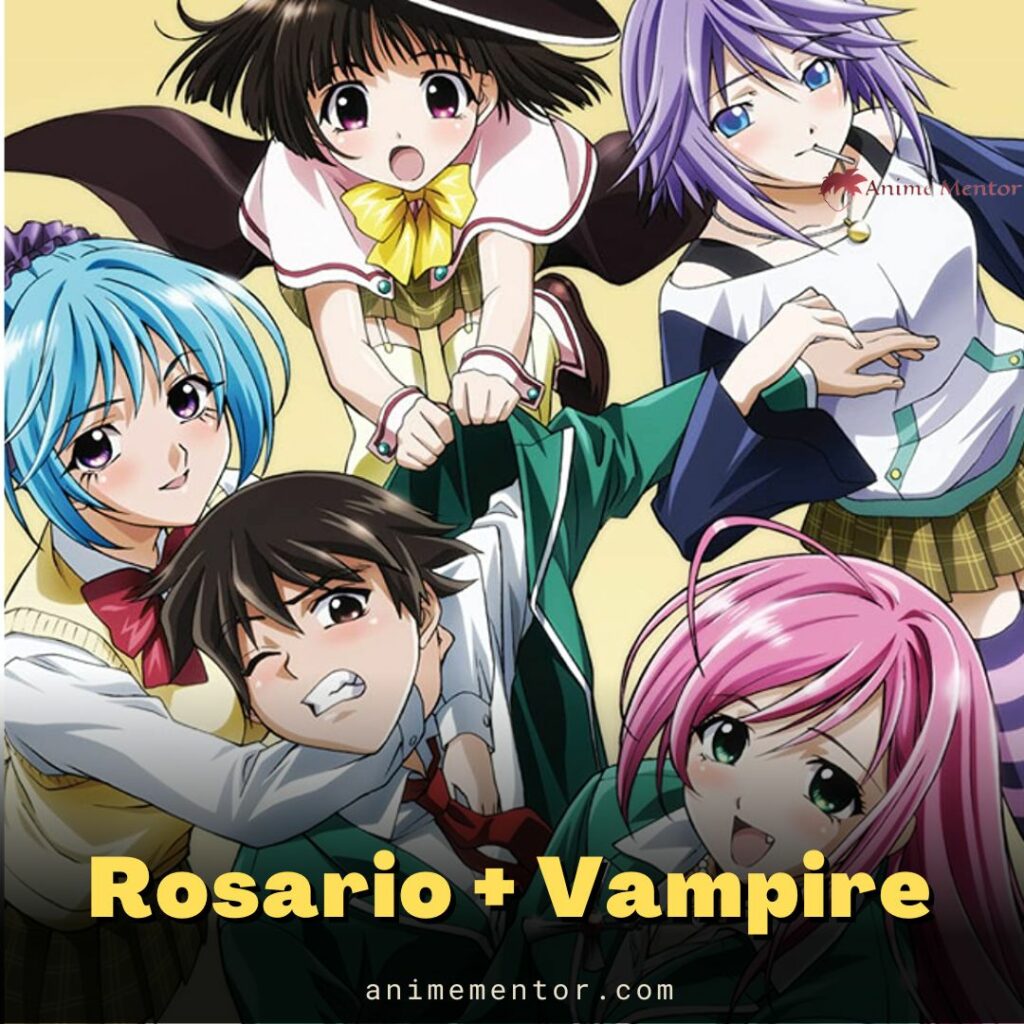 Rosario + Vampire is one of the Ecchi greats which revolves around a young boy named Tsukune who is a very average student and is unknowingly enrolled into a high school for monsters. To make matters worse, any human found in the school should be killed. With danger lurking on every corner, he decides to not attract any attention. However, his plans are spoilt when he has a run-in with the most beautiful girl on campus. From this point on, Tsukune keeps having hilarious misunderstandings and Ecchi moments caused by accidents. With a loveable female cast that is part of his harem, there is no surprise why this is one of the best Fan service animes.
5. Highschool of the Dead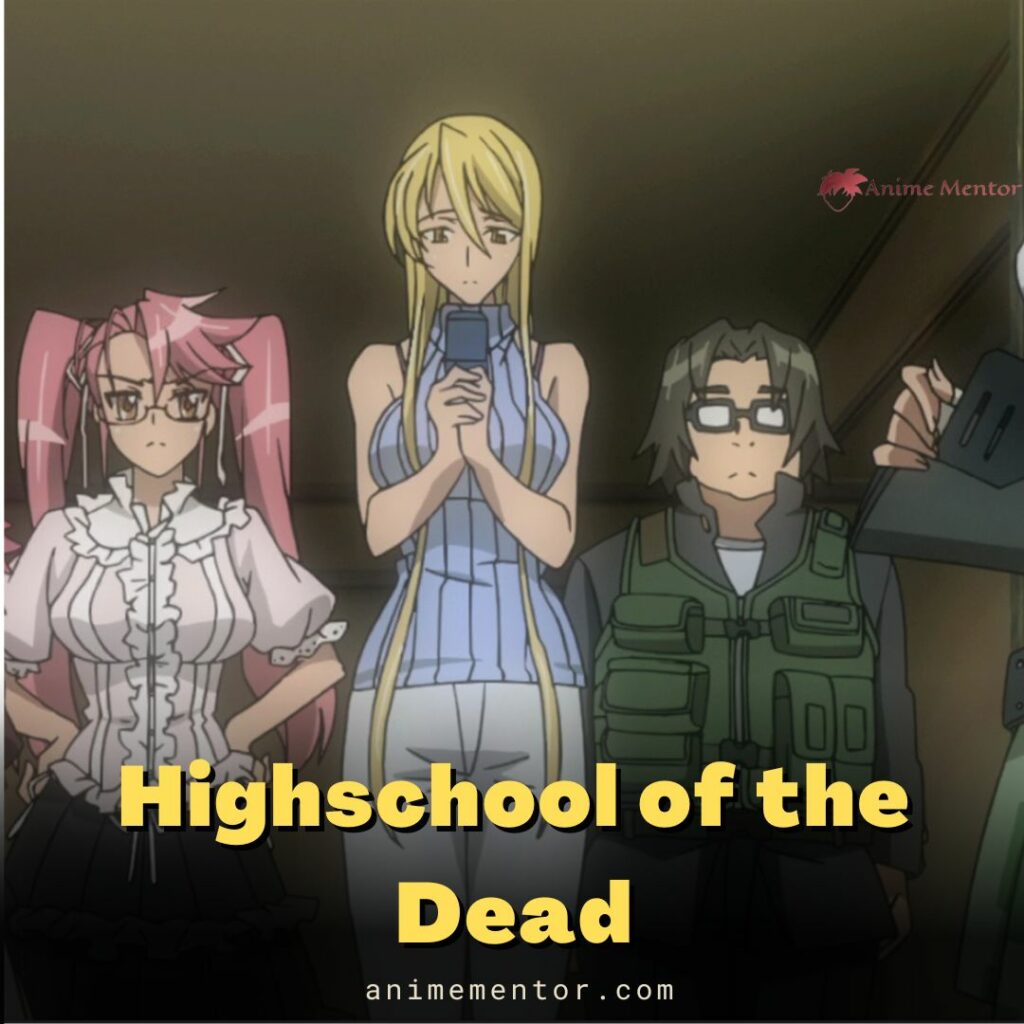 Highschool of the Dead is a gory feast of action, adventure, and ecchi that keeps you on the edge of your seat from start to end. It follows a group of people who are stuck in their school when a zombie apocalypse begins which threatens the survival of the world. With the unique skill sets that each of them possesses, we watch as they work together to survive this brutal situation with their grit and trust in each other. In addition to the exhilarating fighting scenes, High school of the Dead is also filled with Ecchi scenes and beautiful, sensual girls. It is the perfect anime for anyone looking to have a very pleasurable experience.
4. Interspecies Reviewers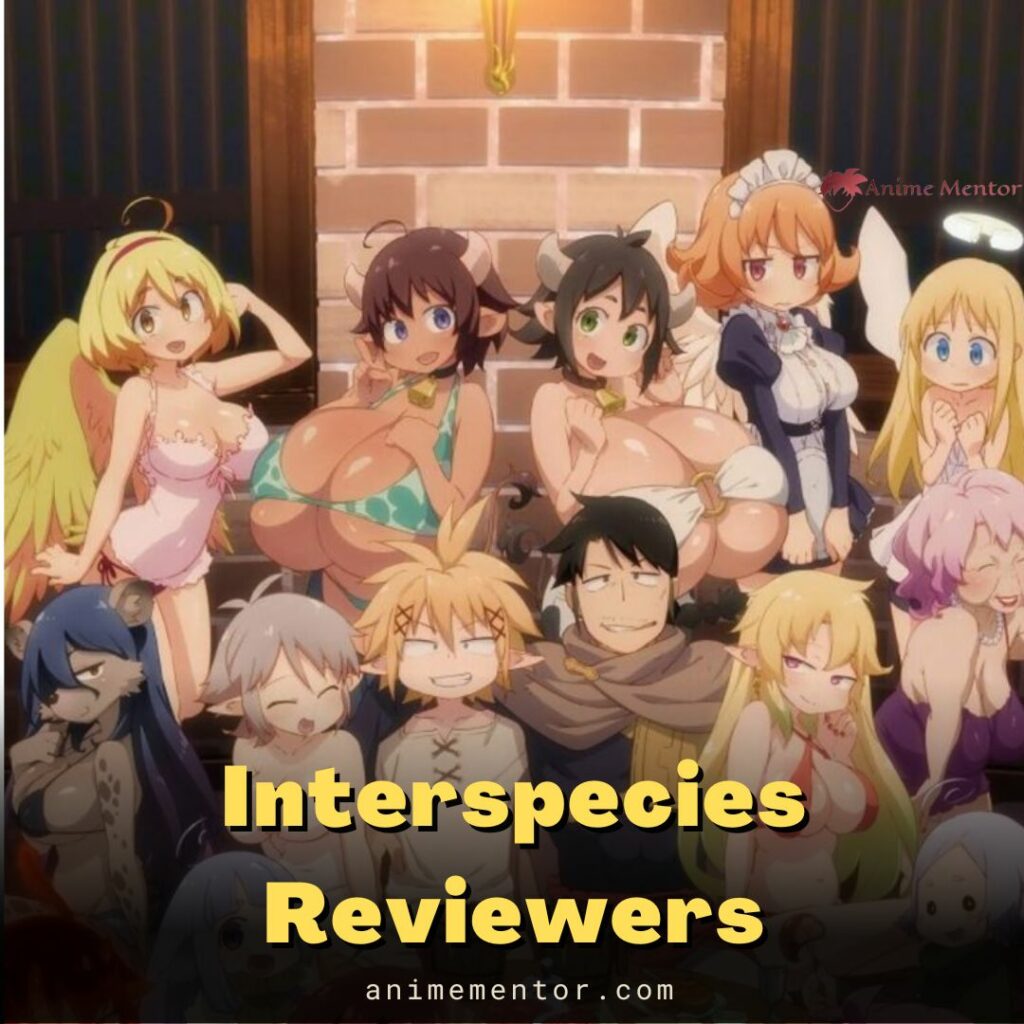 Interspecies Reviewers is a name that has become infamous throughout the years for its bold storyline which holds no reservations about its elements of Fan Service. It follows a group of perverted adventurers who travel throughout the land to have a variety of experiences with girls from every kind of species. Through this, they will review each one while determining which type is the best. While this is the basic premise of the series, fans are in for an amazing ride as they get to watch girls beyond their wildest imaginations, be it succubus or salamanders. While this is certainly not a series one can watch in public, for those who want a show which completely embraces its perverted nature, this is a must-watch.
3. The Testament of Sister New Devil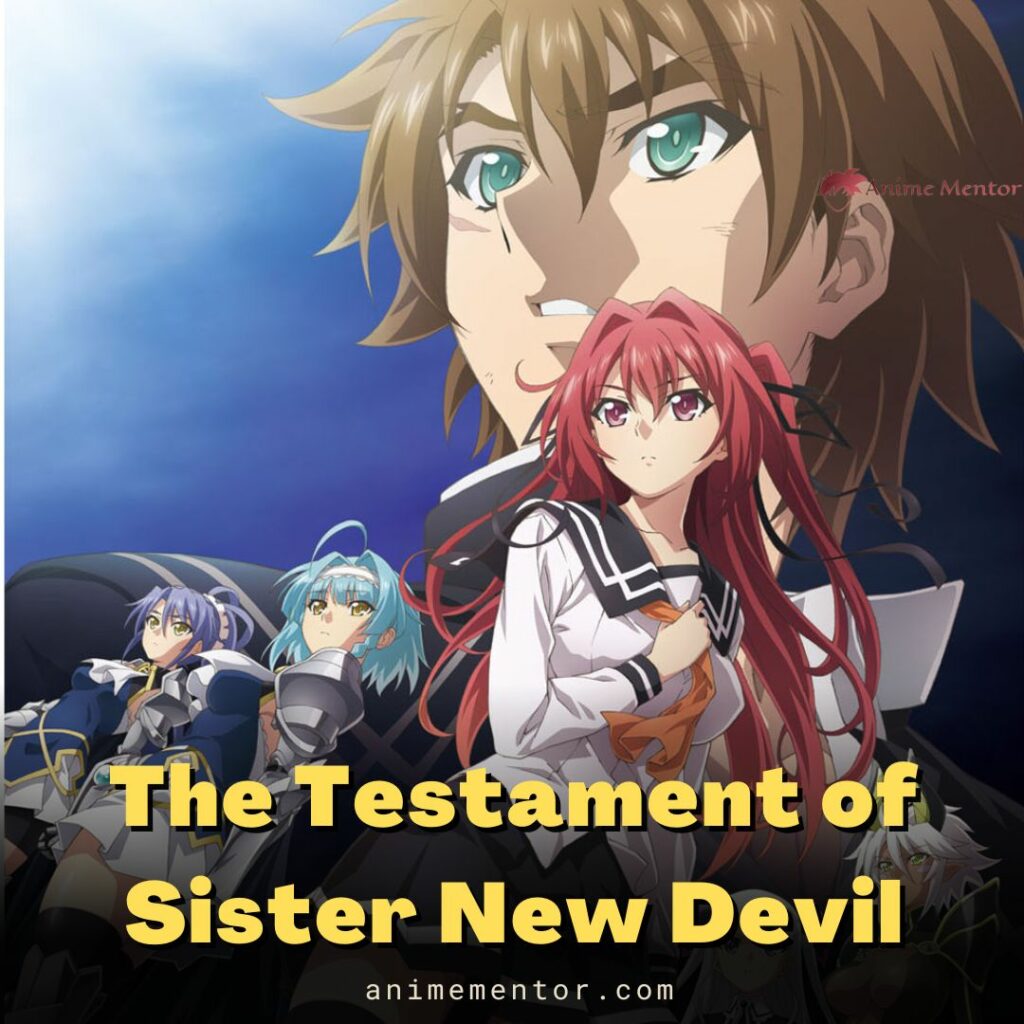 The Testament of Sister New Devil is yet another very enjoyable Fan Service series that prides itself on its collection of diverse and catchy girls. It follows a young boy named Basara who comes homes one day to find two new siblings all of a sudden. He soon finds out that both of them are demons who are away from home. In yet another surprising twist, we are also told that Basara himself is part of the hero clan which has a feud against demons. Despite fate setting them against each other, the three of them had gotten too close to each other and decided to spend their lives together while fighting off anyone who threatens them. The series is filled with perverse moments and cannot be missed by those who enjoy Harem animes.
2. Food Wars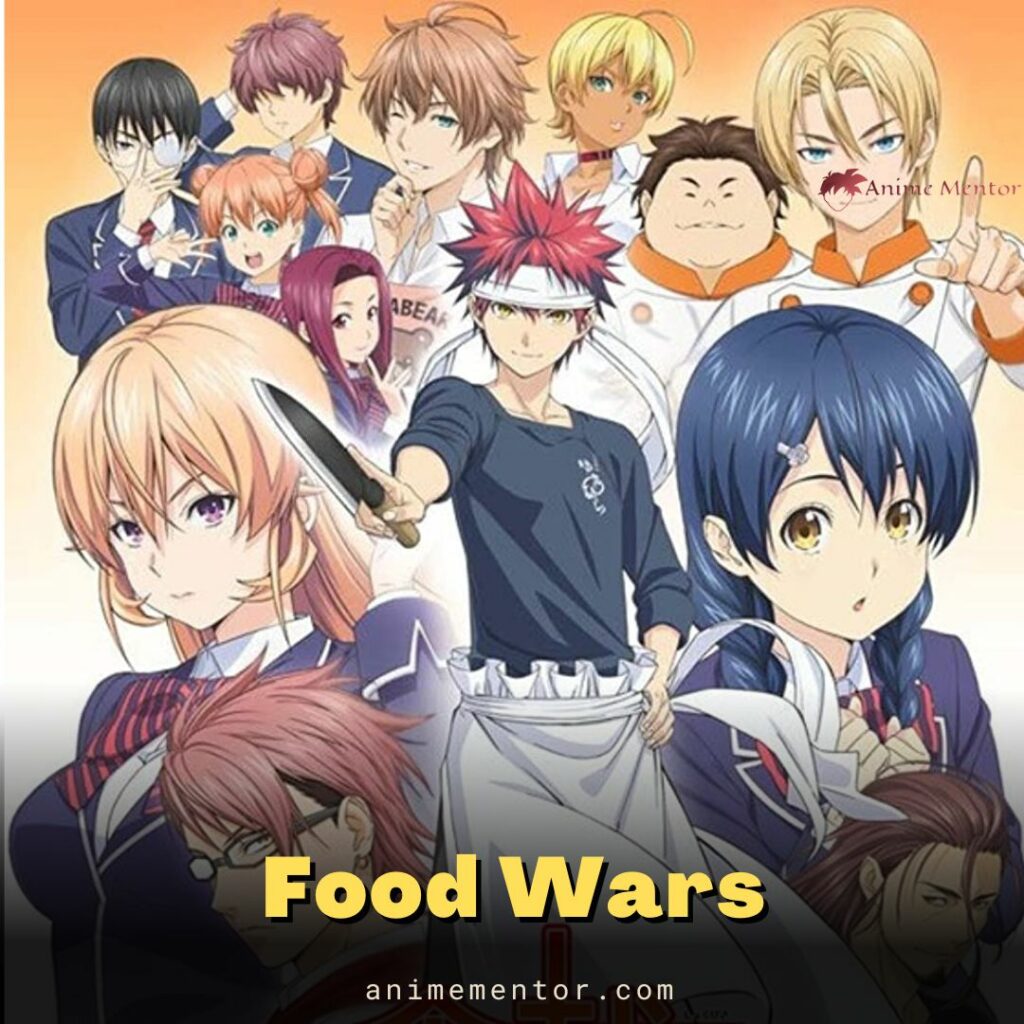 With its delicious food, distinctive characters, and fan service moments, Food Wars has managed to become the king of the culinary genre. It tells the story of a young talented chef named Souma Yukihira who enrolls in a top cooking academy filled with intense competition. With his brilliance, he manages to stun everyone who doubts him while aiming for the top. While one might not expect a food series to have ecchi moments, the reactions of characters to eating something delicious are extremely obscene and often have nu***y which adds a nice touch of fan service to the anime.
1. High School Dxd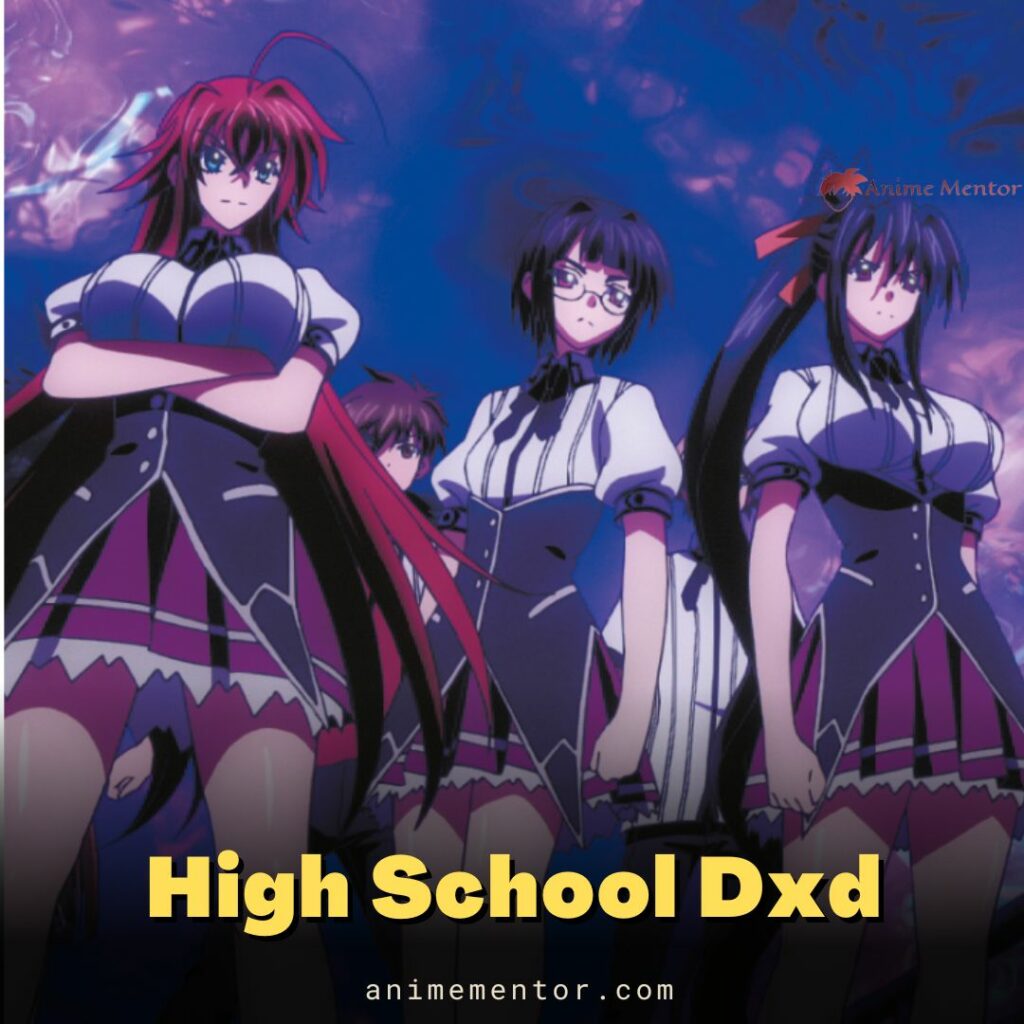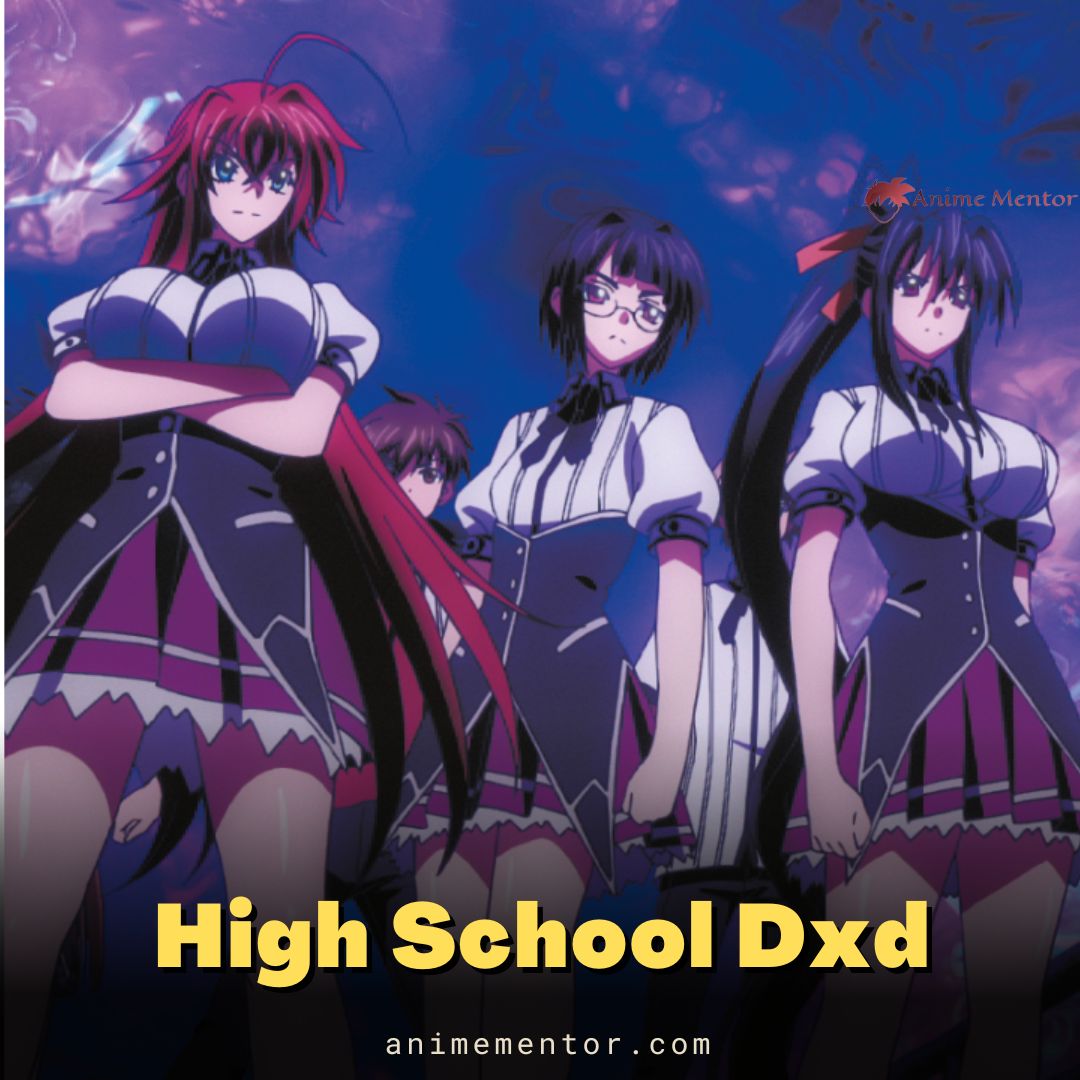 Whenever someone hears of fan service anime, High School Dxd is almost always the series that pops into mind. This iconic show follows a boy named Issei who is dragged into the world of angels and devils after nearly getting killed by a fallen angel. However, after getting saved by a beautiful devil named Rias, he joins her as a pawn. From here, his life is filled with dangers that require him to constantly level up in power. To his delight, however, his life is also filled with beautiful girls that keep teasing and having romantic moments with him. High School Dxd is a fun story that is completely made up of fan service moments that satisfy viewers and can't be missed out on.
Final Words
Fan service anime offers a unique entertainment experience that tickles your senses and leaves you craving for more. From the mouthwatering culinary battles of Food Wars to the supernatural romances of High School DxD, our top 10 picks provide a delightful mix of passion, humor, and adventure. Don't hesitate to dive into the captivating world of fan service anime and indulge in a visual feast that will linger in your memory long after the credits roll. So, grab some popcorn and get ready to lose yourself in the irresistible charm of these fan service animes that will keep you coming back for more.