Recently, all anime seasons have been packed with a variety of diverse and dynamic shows made with a very high level of quality. This has led audiences to keep up with many of them at the same time.
The spring 2023 season which will be going on from April to June seems to be no different by producing several animes, be it the second season of popular series' or adaptations of great popular mangas. One drawback of having so many all-star animes is that fans might miss out on a few great ones due to so many amazing stories airing at the same time.
Read More: Upcoming Anime Series Releasing In 2023
We will be helping them out with this article which suggests the best upcoming anime in Spring 2023 that people need to keep an eye out for.
Release date
Title
Studio
Director
Original title
April 1
Heavenly Delusion
Production I.G
Hirotaka Mori
Tengoku Daimakyō
April 1
Hell's Paradise: Jigokuraku
MAPPA
Kaori Makita
Jigokuraku
April 1
Mix (season 2)
OLM
Tomohiro Kamitani
April 2
Edens Zero (season 2)
J.C.Staff
Shinji Ishihira (Chief)
Toshinori Watanabe
April 2
My Home Hero
Tezuka Productions
Takashi Kamei
April 2
My Love Story With Yamada-kun at Lv999
Madhouse
Morio Asaka
Yamada-kun to Lv999 no Koi o Suru
April 2
The Dangers in My Heart
Shin-Ei Animation
Hiroaki Akagi
Boku no Kokoro no Yabai Yatsu
April 2
Tōsōchū: The Great Mission
Toei Animation
Yukio Kaizawa
Kōhei Kureta
April 3
Alice Gear Aegis Expansion
Nomad
Hirokazu Hanai
April 3
In Another World with My Smartphone (season 2)
J.C.Staff
Yoshiaki Iwasaki
Isekai wa Smartphone to Tomo ni
April 3
Kuma Kuma Kuma Bear Punch!
EMT Squared
Hisashi Ishii
Yuu Nobuta
April 3
The Aristocrat's Otherworldly Adventure: Serving Gods Who Go Too Far
EMT Squared
Magic Bus
Noriyuki Nakamura
Tensei Kizoku no Isekai Bōken Roku
April 4
Kizuna no Allele
Wit Studio
Signal.MD
Kenichiro Komaya
April 4
Skip and Loafer
P.A. Works
Kotomi Deai
Skip to Loafer
April 5
Tokyo Mew Mew New (season 2)
Yumeta Company
Graphinica
Takahiro Natori
April 6
Kaminaki Sekai no Kamisama Katsudō
Studio Palette
Yuki Inaba
April 6
KonoSuba: An Explosion on This Wonderful World!
Drive
Yujiro Abe
Kono Subarashii Sekai ni Bakuen o!
April 6
The Ancient Magus' Bride (season 2)
Studio Kafka
Kazuaki Terasawa
Mahō Tsukai no Yome
April 6
The Idolmaster Cinderella Girls U149
CygamesPictures
Manabu Okamoto
April 6
Yuri Is My Job!
Passione
Studio Lings
Hijiri Sanpei
Watashi no Yuri wa Oshigoto Desu!
April 7
I Got a Cheat Skill in Another World and Became Unrivaled in the Real World, Too
Millepensee
Shin Itagaki (Chief)
Shingo Tanabe
Isekai de Cheat Skill o Te ni Shita Ore wa, Genjitsu Sekai o mo Musō Suru: Level Up wa Jinsei o Kaeta
April 7
Kawaisugi Crisis
SynergySP
Jun Hatori
April 7
Opus Colors
C-Station
Shunsuke Tada
April 7
The Legendary Hero Is Dead!
Liden Films
Rion Kujo
Yūsha ga Shinda!
April 8
Birdie Wing: Golf Girls' Story (season 2)
Bandai Namco Pictures
Takayuki Inagaki
April 8
Mahō Shōjo Magical Destroyers
Bibury Animation Studios
Hiroshi Ikehata
April 8
My One-Hit Kill Sister
Gekkō
Hiroaki Takagi
Isekai One Turn Kill Nee-san: Ane Dōhan no Isekai Seikatsu Hajimemashita
April 8
Otaku Elf
C2C
Takebumi Anzai
Edomae Elf
April 8
Rokudo's Bad Girls
Satelight
Keiya Saitō
Rokudō no Onna-tachi
April 8
The Café Terrace and Its Goddesses
Tezuka Productions
Satoshi Kuwabara
Megami no Café Terrace
April 9
A Galaxy Next Door
Asahi Production
Ryuichi Kimura
Otonari ni Ginga
April 9
Ao no Orchestra
Nippon Animation
Seiji Kishi
April 9
Demon Slayer: Kimetsu no Yaiba Swordsmith Village Arc
Ufotable
Haruo Sotozaki
Kimetsu no Yaiba: Katanakaji no Sato-hen
April 9
Mobile Suit Gundam: The Witch from Mercury (season 2)
Bandai Namco Filmworks
Hiroshi Kobayashi
Ryo Ando
Kidō Senshi Gundam: Suisei no Majo
April 9
My Clueless First Friend
Studio Signpost
Shigenori Kageyama
Jijō o Shiranai Tenkōsei ga Guigui Kuru
April 9
Summoned to Another World… Again?
Studio Elle
Motoki Nakanishi
Isekai Shōkan wa Nidome Desu
April 9
World Dai Star
Lerche
Yū Kinome
April 10
Why Raeliana Ended Up at the Duke's Mansion
Typhoon Graphics
Junichi Yamamoto
Kanojo ga Kōshaku-Tei ni Itta Riyū
April 11
Insomniacs After School
Liden Films
Yūki Ikeda
Kimi wa Hōkago Insomnia
April 12
The Marginal Service
3Hz
Masayuki Sakoi
April
Bosanimal
maroyaka
soket
ODDJOB Inc.
Isamu Ueno
April
Dead Mount Death Play
Geek Toys
Manabu Ono
April
Dr. Stone: New World
TMS Entertainment
April
Mashle: Magic and Muscles
A-1 Pictures
Tomoya Tanaka
April
Oshi no Ko
Doga Kobo
Daisuke Hiramaki
April
Sacrificial Princess and the King of Beasts
J.C.Staff
Chiaki Kon
Niehime to Kemono no Ō
April
Tonikawa: Over the Moon for You (season 2)
Seven Arcs
Hiroshi Ikehata
Tonikaku Kawaii
Demon Slayer: Kimetsu no Yaiba Swordsmith Village Arc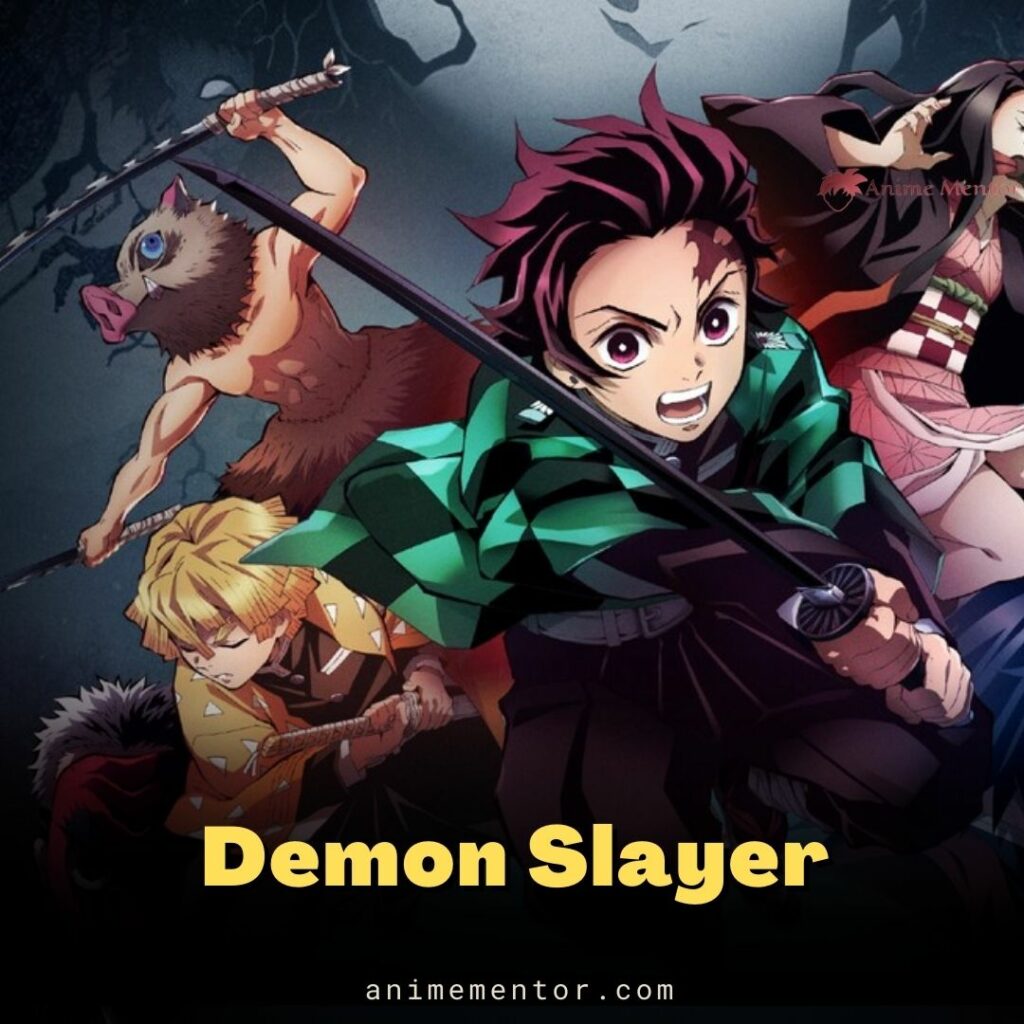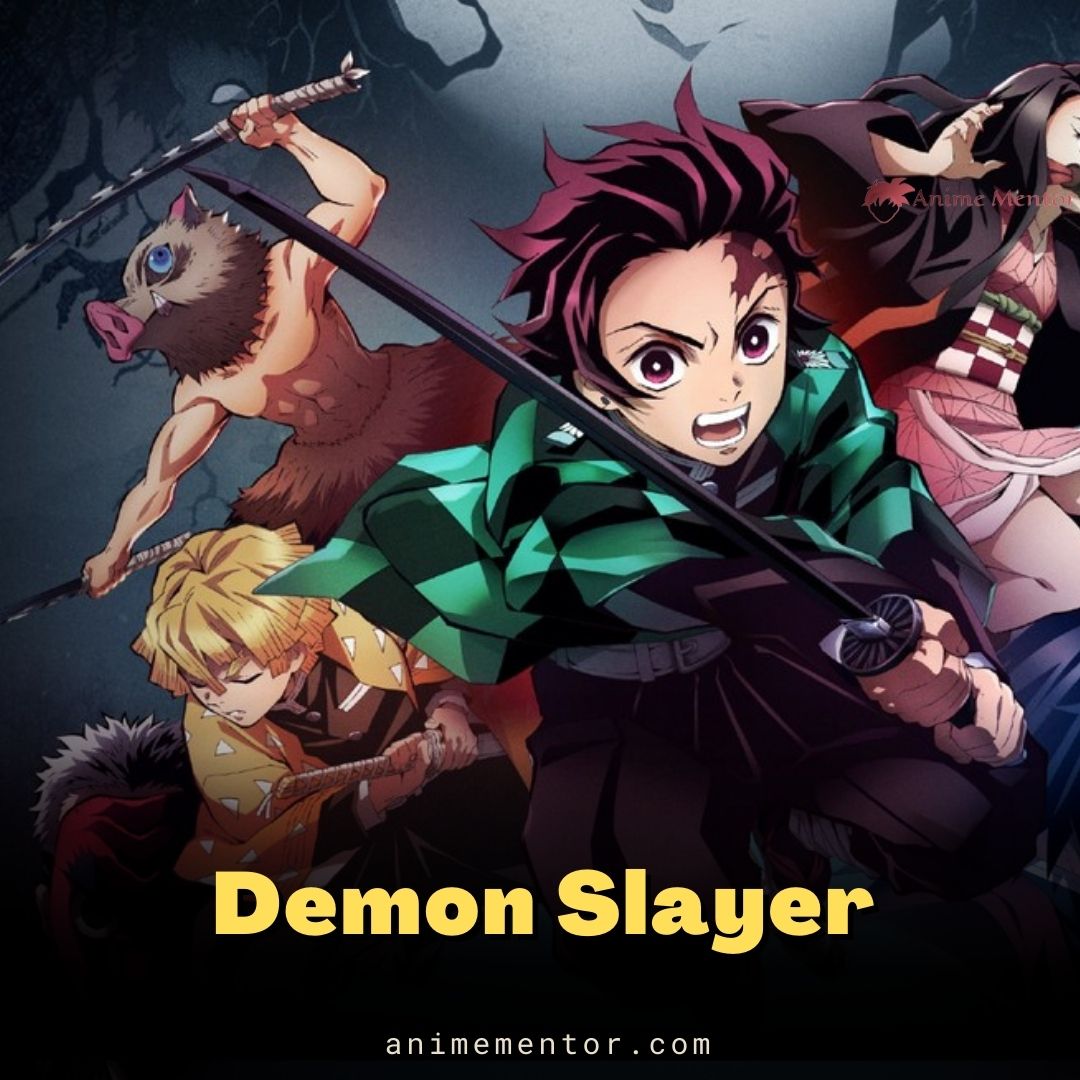 Demon Slayer is one of the most popular franchises to ever come out in anime and the upcoming Swordsmith Village arc is only going to be adding to its legacy. The story continues from the previous arc as we watch Tanjiro run into the Mist Hashira and Love Hashira while waiting for his sword to get fixed. We instantly get attached to these new characters while also watching them in action along with Tanjiro as they face off against strong demons hoping to kill them. Fans can be sure to expect Studio Ufotable to break barriers yet again with their quality of animation as well as the thrilling fights synonymous with the Demon Slayer series.
Hell's Paradise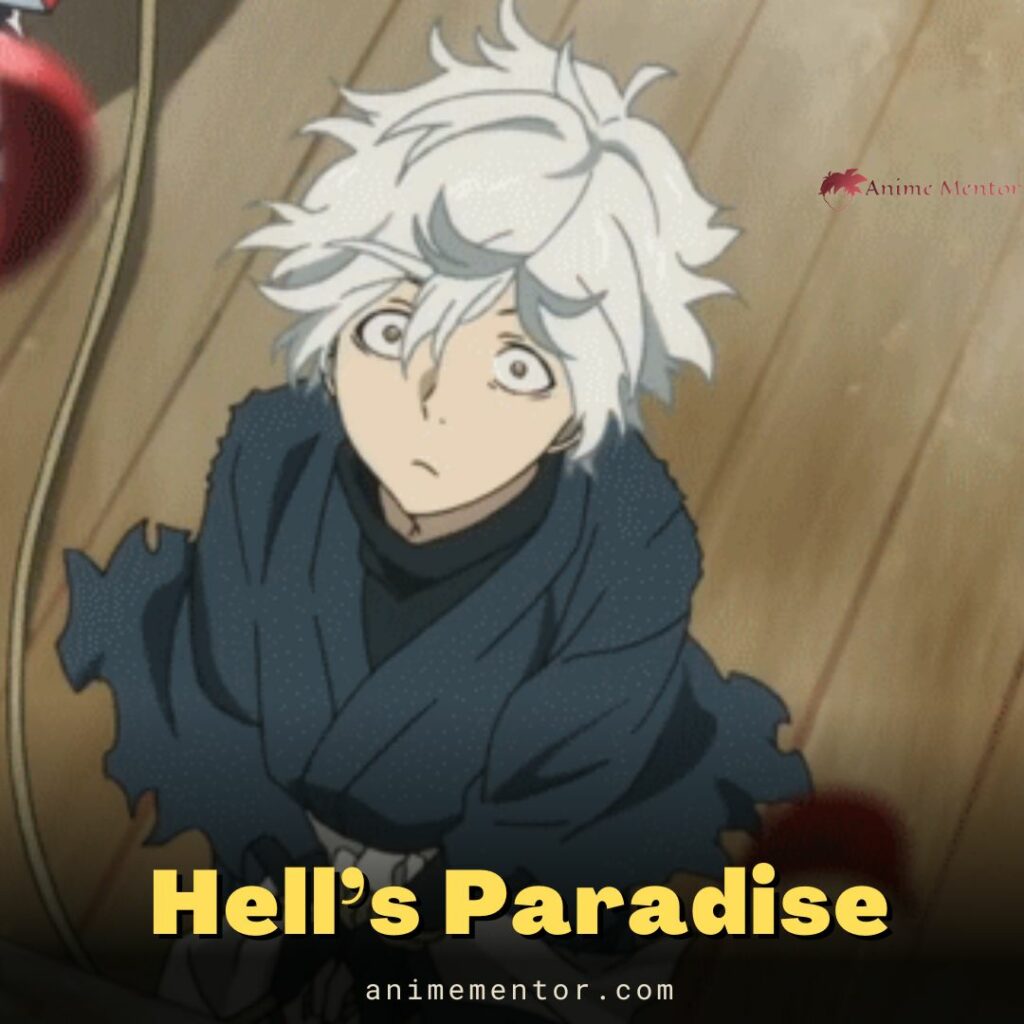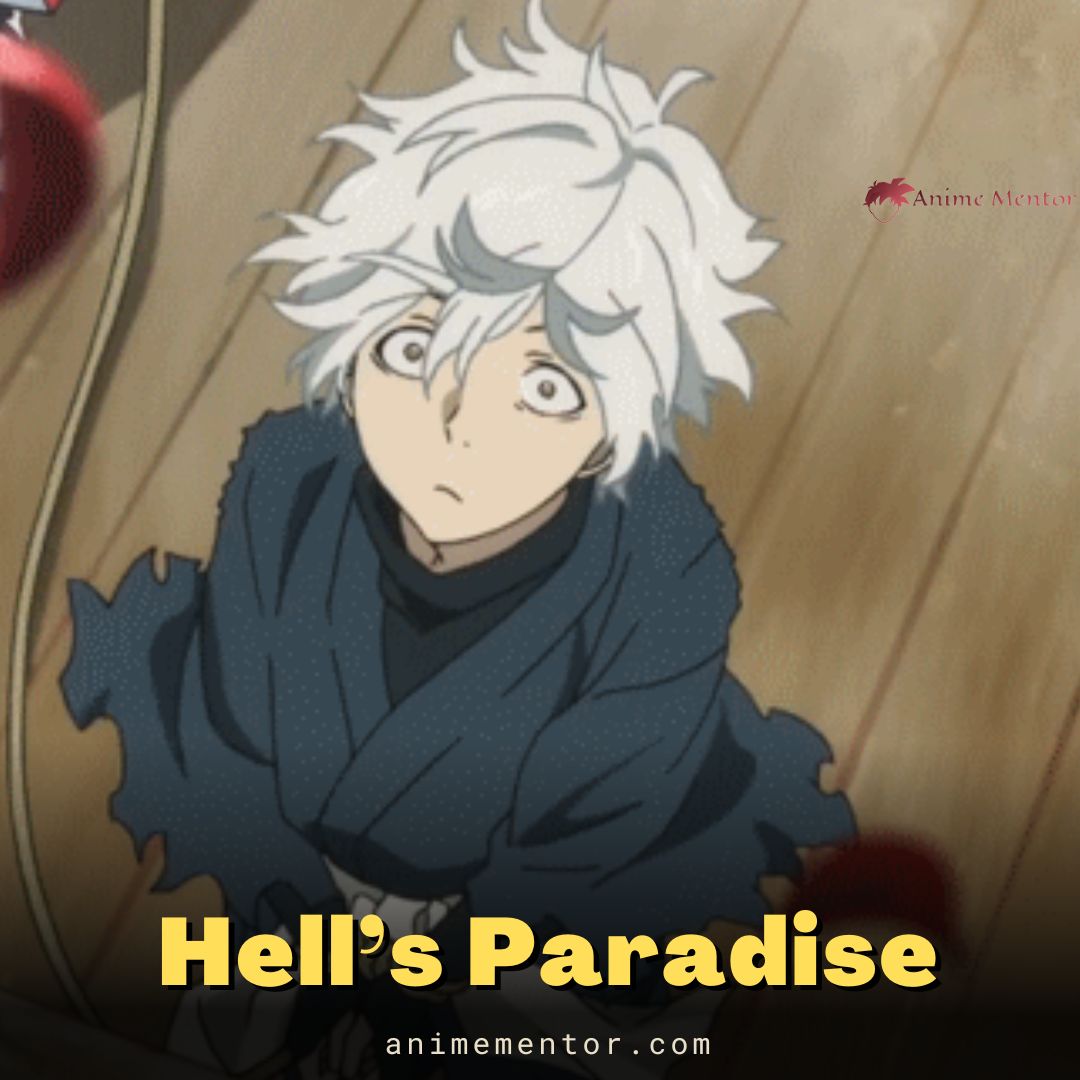 Hell's Paradise is an exhilarating series that has amazing themes of history and fantasy. The story starts as we are introduced to a group of criminals who are set to go on an adventure to a mysterious island with the swordsmen of the Shogunate. In exchange for this, they would be granted a pardon for their lives. While the deal initially seemed too good to pass up, they soon find out that the island is a death trap filled with monsters and supernatural creatures that are impossible to kill. We watch as these criminals and swordsmen struggle to survive by working together and eventually even coming to understand each other and their stories. Hell's Paradise is an extremely gripping story and with MAPPA as the animation studio, we can be sure that this will be a faithful adaptation of the manga.
Dr. Stone: New World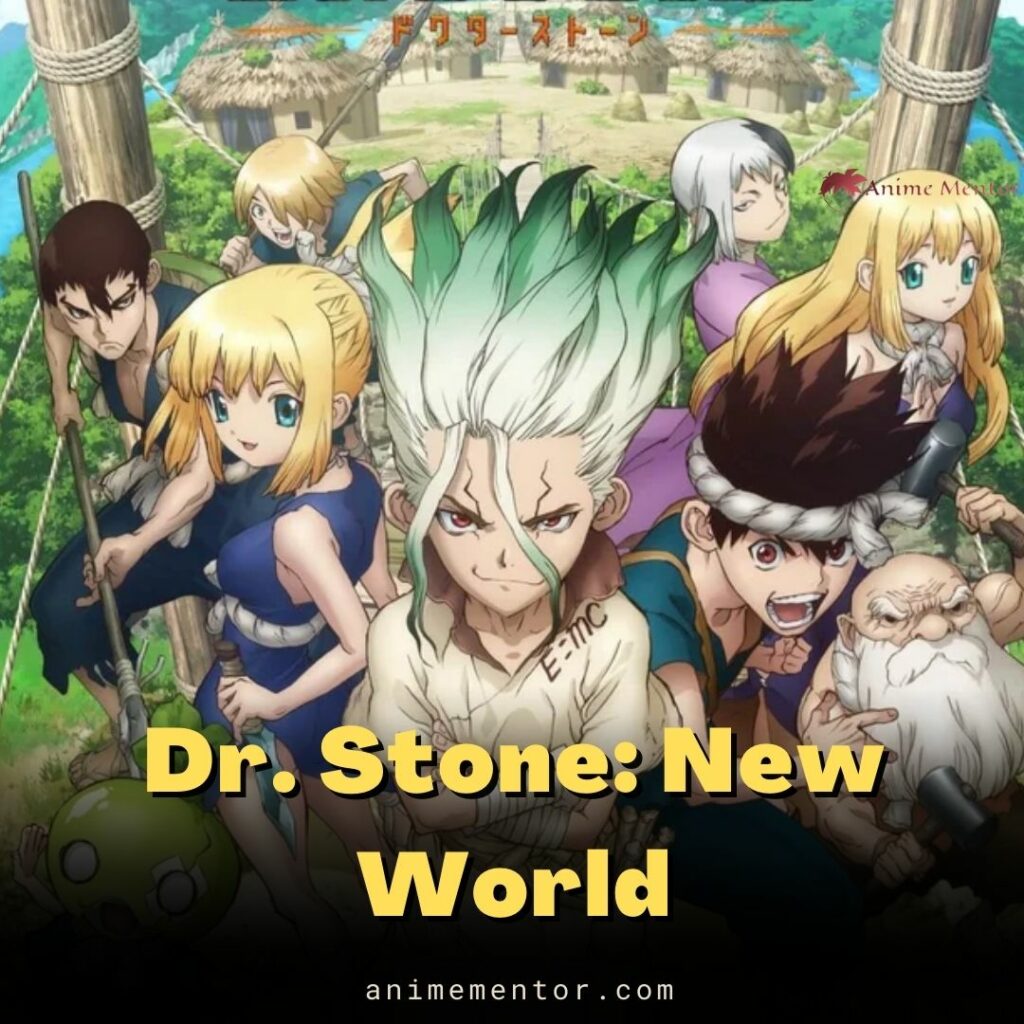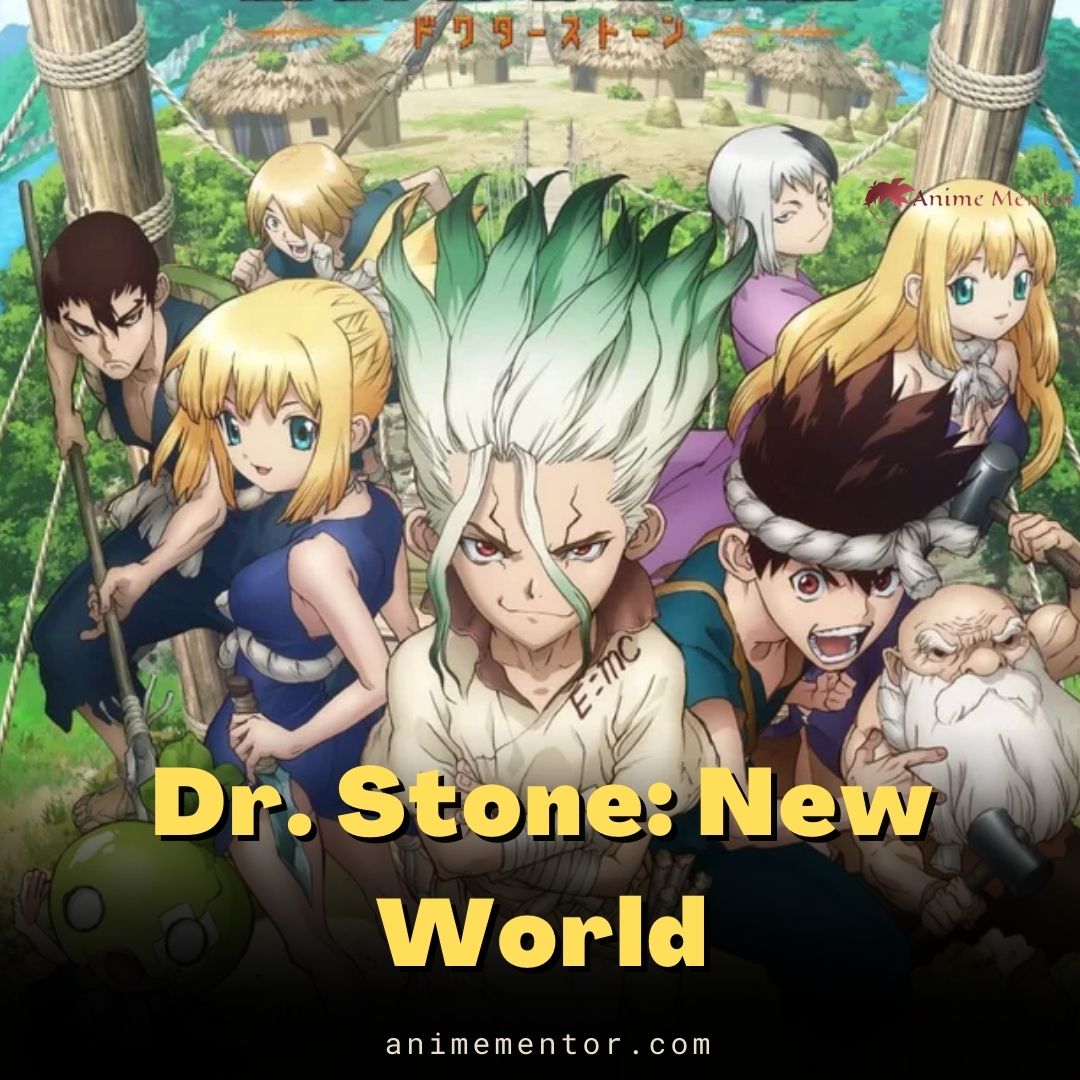 Dr. Stone tells the story of a young boy genius named Senku who hopes to bring humanity back to life after they all got petrified due to an unknown disaster. Though Senku faced a lot of trouble being a lone man and trying to bring civilization back to its feet, with his knowledge of science and the natives that he runs across, we watch him produce several wonders. The 3rd season of this franchise takes us on another journey across the world as we are introduced to Ryusui who is a fanatic about sailing. With his help, the main characters travel through the water while trying to discover the reason behind humans turning into stone. With an exciting mystery and our loveable cast all set to return, Dr. Stone: New World is definitely going to be one of the best anime in the next season.
Mashle: Magic and Muscles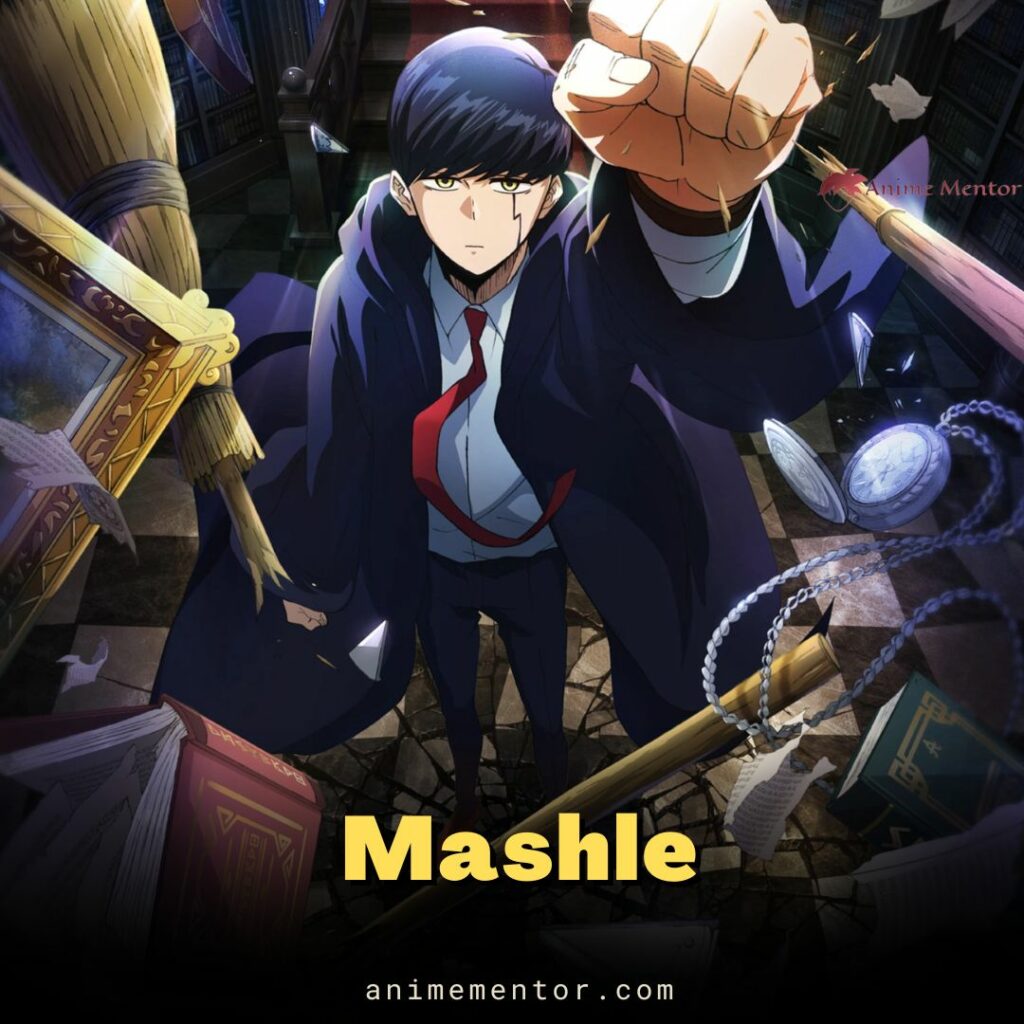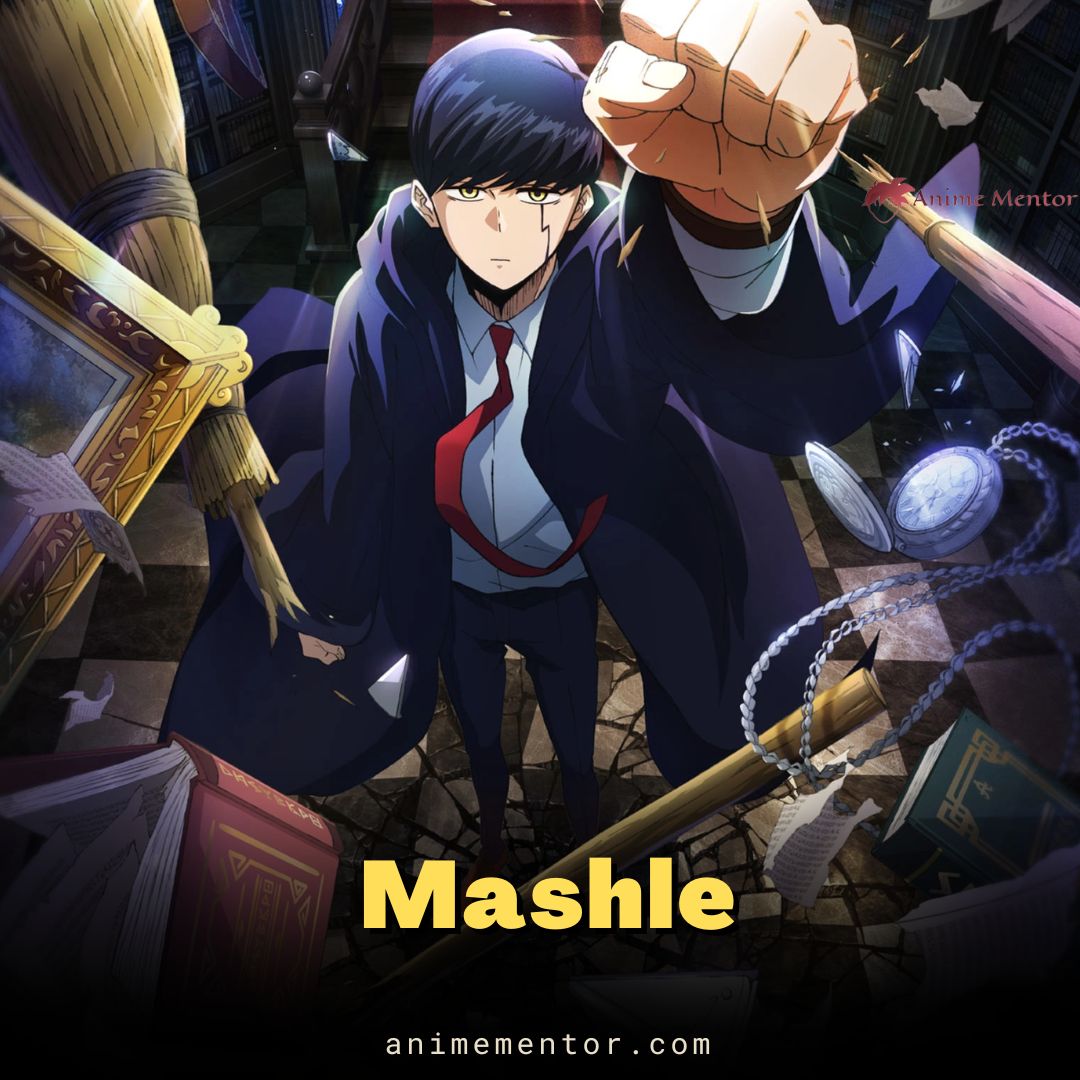 Fans of One Punch Man and Mob Psycho 100 will fall in love with the hilarious and action-packed adventure in Mashle: Magic and Muscles. In a world filled with magic, the protagonist, Mash, is a young boy with no powers. He never gets disheartened by this as he spends his time working out and getting strong enough to compete with magic. After enrolling in a magic academy, the peaceful life he dreamt of is shattered as he faces several opponents who determine his strength and existence as a threat to the world. Using his fists, Mash faces all his hurdles head first while forming loyal friendships on the way. Mashle has a lot of clever parodies and an amazing protagonist who elevates the series.
The Café Terrace and its Goddesses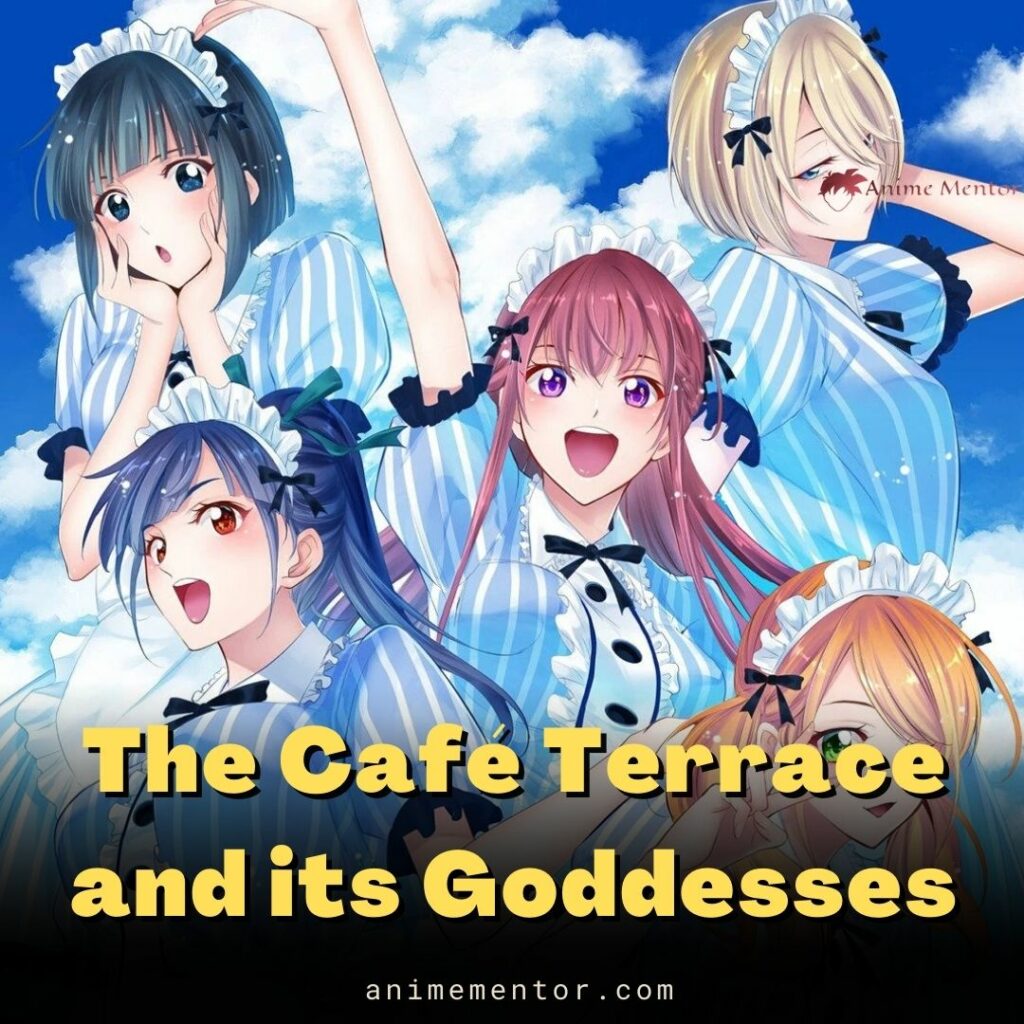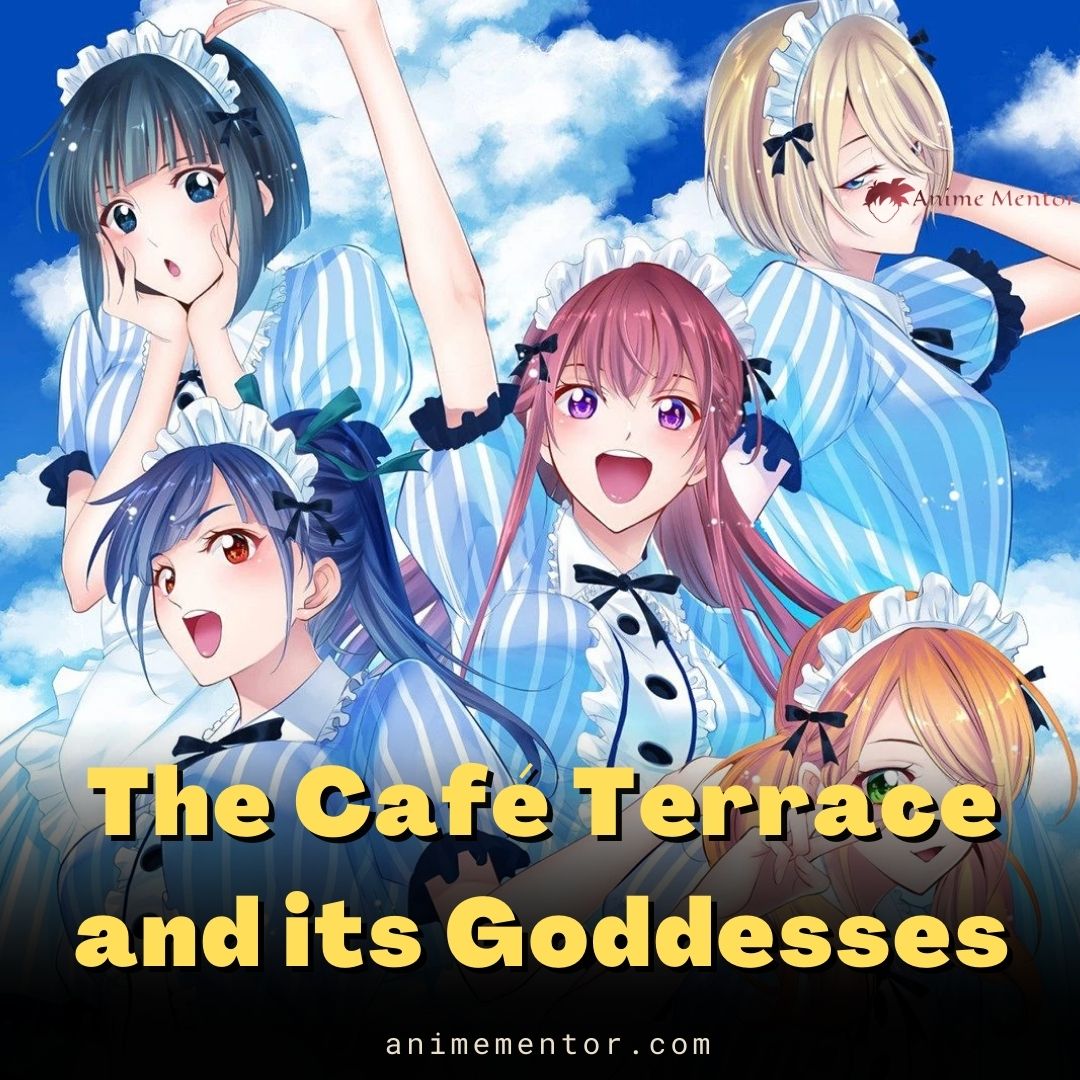 The Café Terrace and its Goddesses is the perfect guilty pleasure anime to start off this list. It follows a young man named Hayato who goes back to his hometown after hearing news of his grandmother's death. While he had planned on selling the café she used to run, he gets surprised when he sees five strange girls staying there and claiming to be his grandmother's family. They also convince him to try running the café instead of giving it away. While initially hesitant, he decides to try it out while living together with the girls. This leads to the much-awaited harem storyline filled with hilarious coincidences but equally sweet romantic development. For those who love a likable main character and a great female cast, The Café Terrace and its Goddesses is a must-watch.
In Another World with My Smartphone 2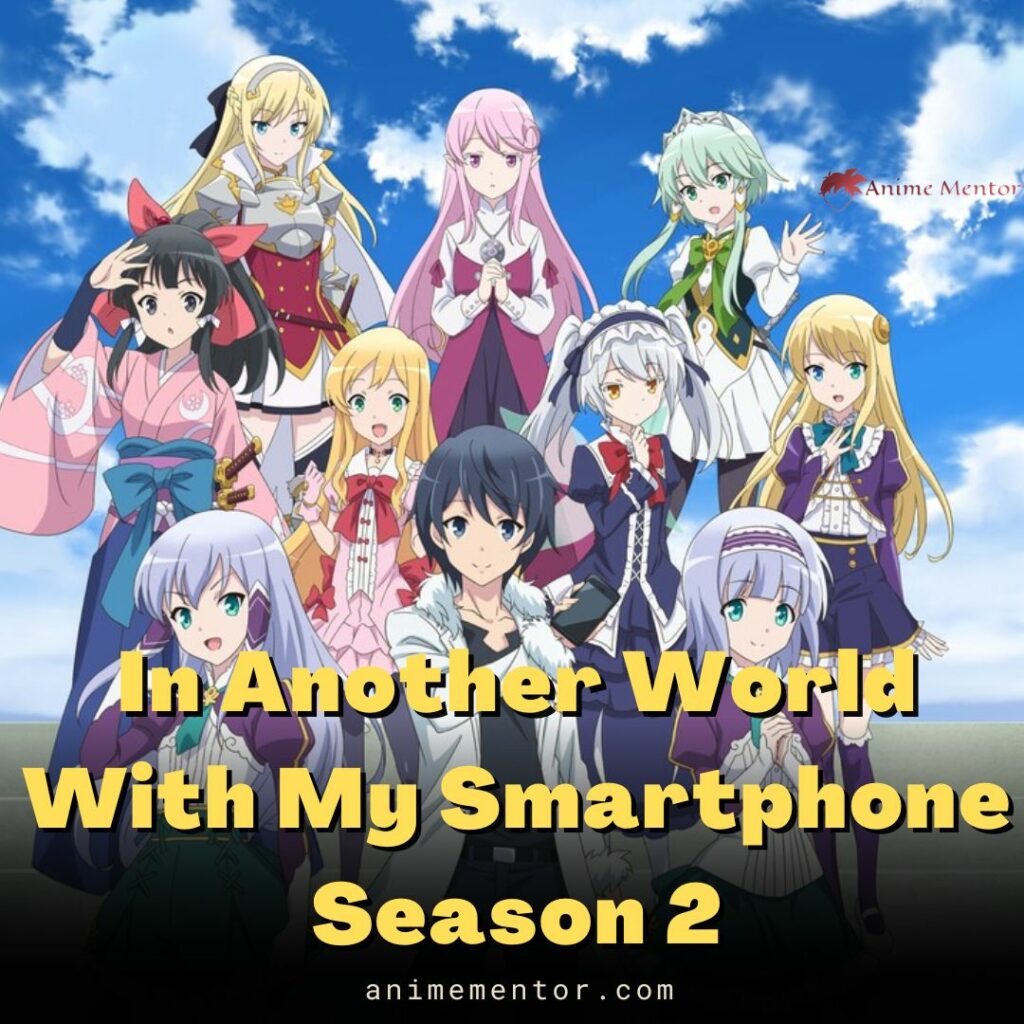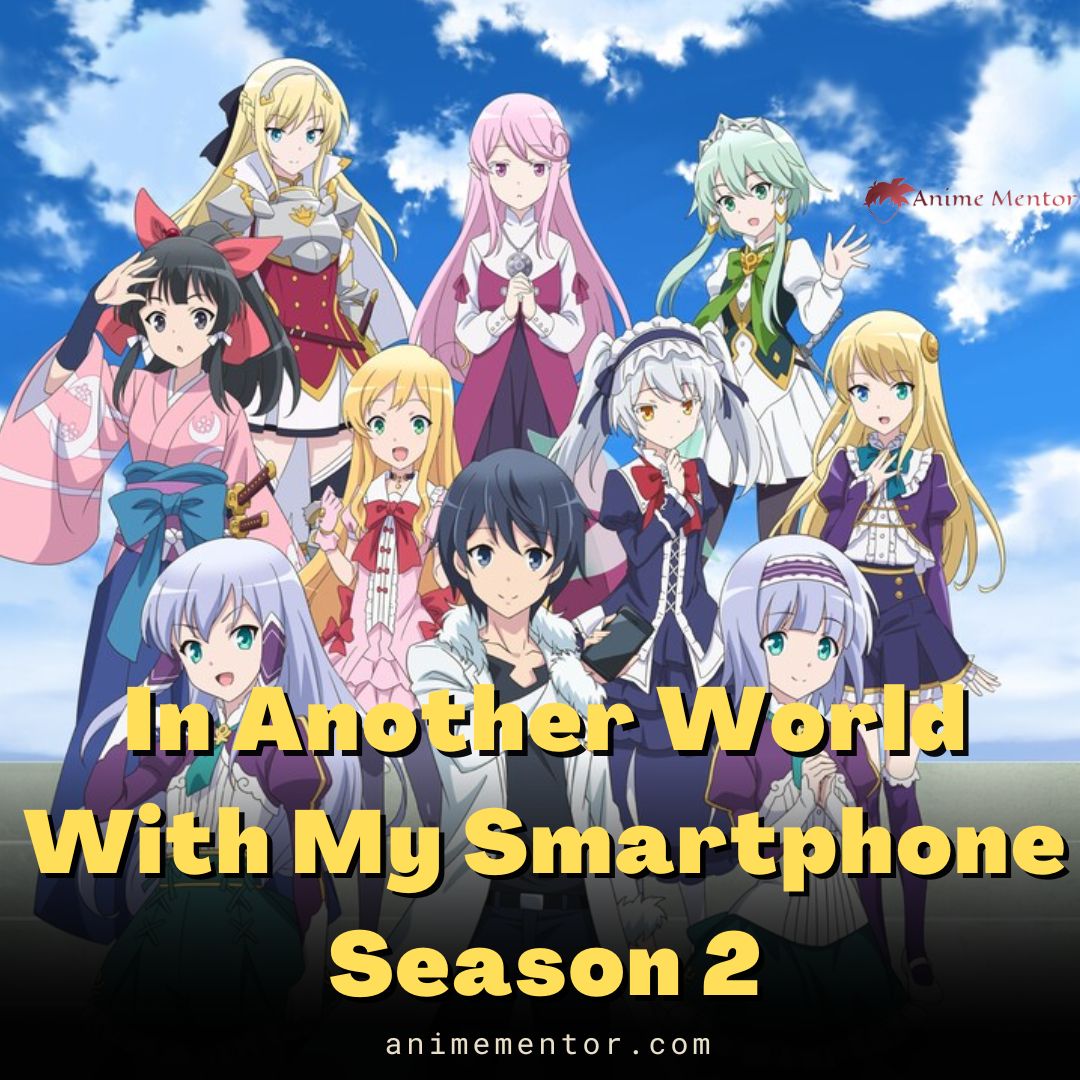 The first season of "In Another World with My Smartphone" introduced us to a young boy named Touya who lost his life in an accident caused by god and was allowed to be reincarnated in another world with his phone as a way of making amends. In his new surrounding filled with magic and supernatural things he had only dreamt of, he forms new companions while taking down any enemies in his way. The second season of this fun franchise is bound to expand upon this while showing off more of the protagonist's broke skills and powers as he comes across many more adventures in this world. This is one series where fans don't need to think too hard before diving in and just being taken along for a jolly ride.
A Galaxy Next Door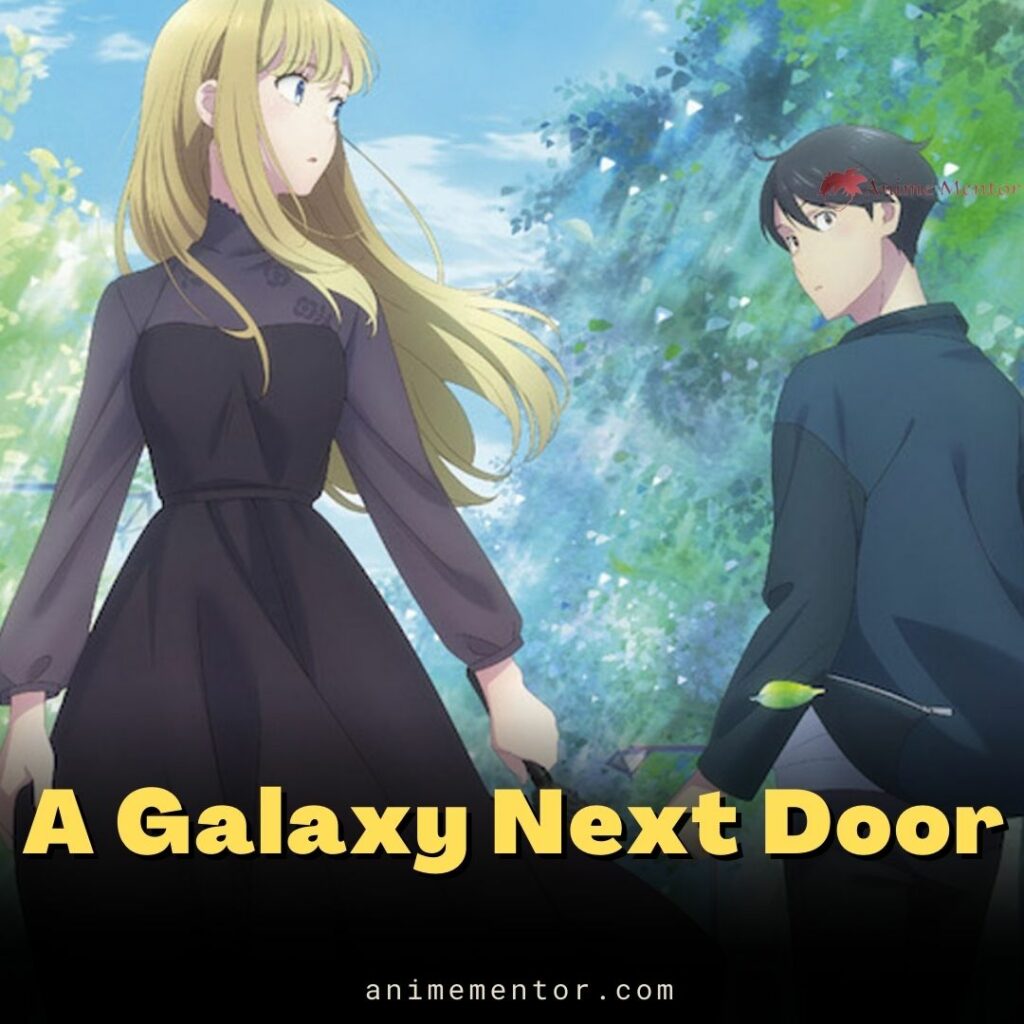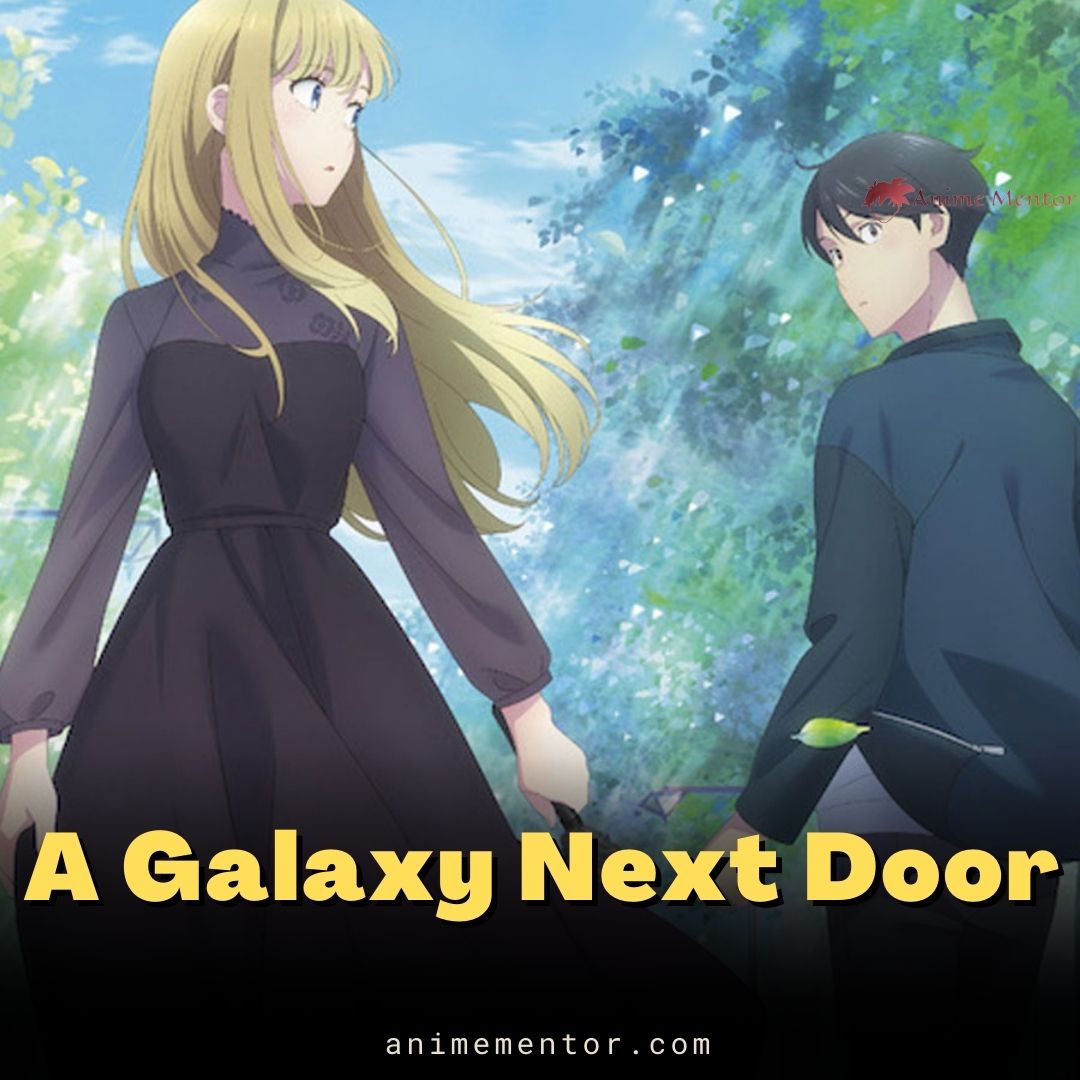 A Galaxy Next Door is an extremely wholesome story that is bound to have you smiling through every scene. It tells the story of a young man named Kuga who is forced to take care of his young siblings after the death of his father. With nothing but his job as a struggling manga artist to support them, he finds himself in a hopeless situation. This changes when he comes across a beautiful and mysterious girl who is set to become his assistant. Adding to this, she is also very good at her job which takes a load of stress off of Kuga. However, the mysterious girl also seems to know a lot about the protagonist's family and things take a turn when she says that the two of them are engaged. A Galaxy Next Door combines its slice-of-life elements with a story-filled comedy and romance without too much drama.
Insomniacs After School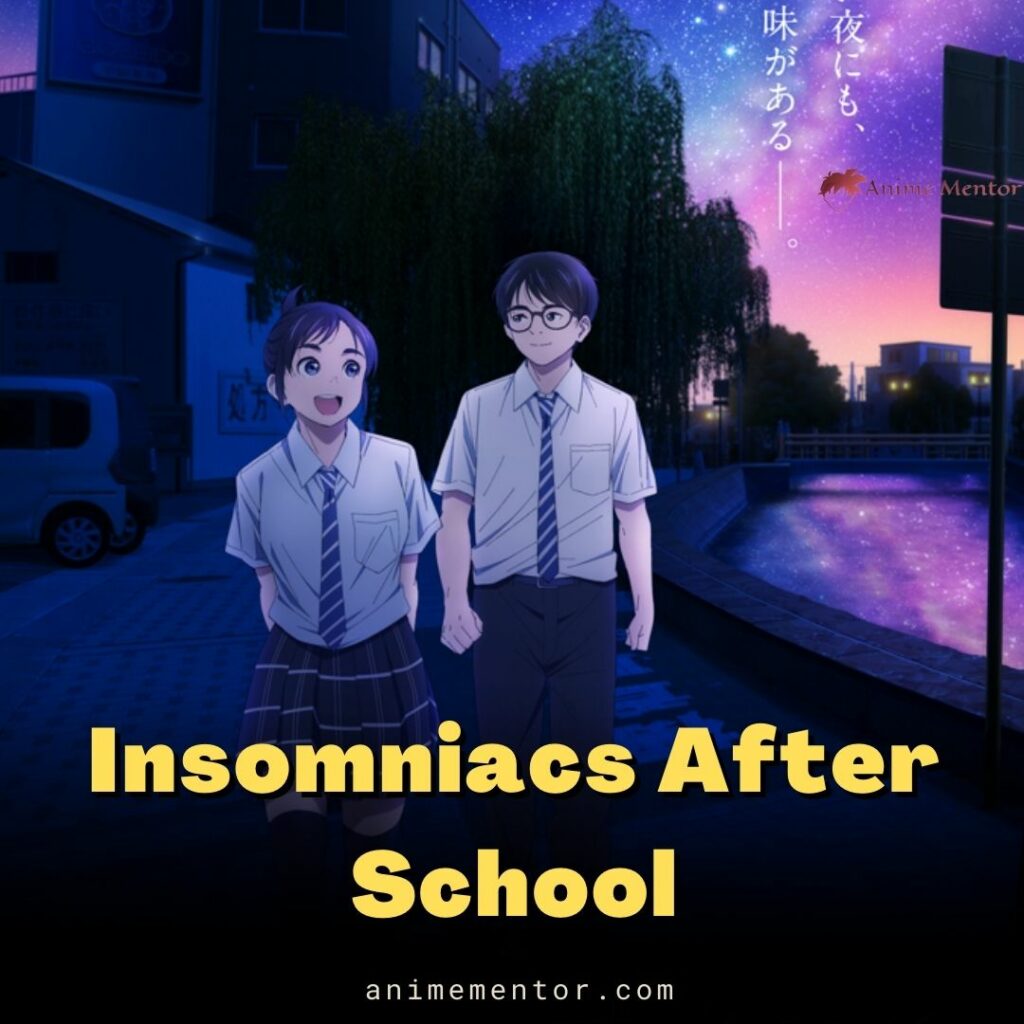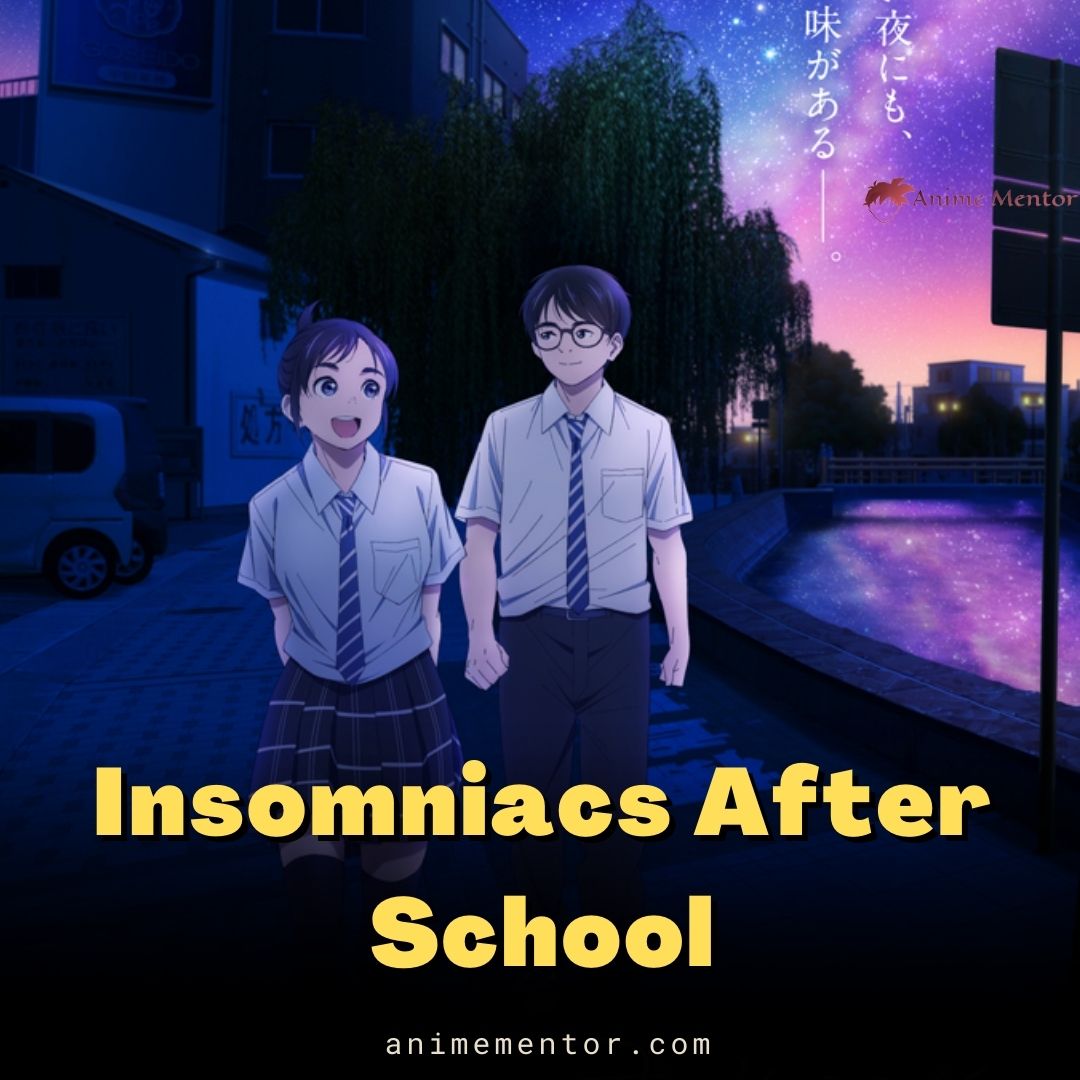 Insomniacs after School is yet another story with a chill atmosphere that completely immerses the watcher. It tells the story of a boy and girl who suffer from Insomnia that affects a lot of their school life. After running into each other at the astronomy club, they form an unlikely friendship and decide to have that as their special meeting spot. As the two confide in each other about their problems and ideologies, we watch their bond grow deeper while pushing each other to do better. With a romantic subtext and a beautiful character-driven plot, this anime will definitely be worth a try.
I Got a Cheat Skill in Another World and Became Unrivaled in The Real World, Too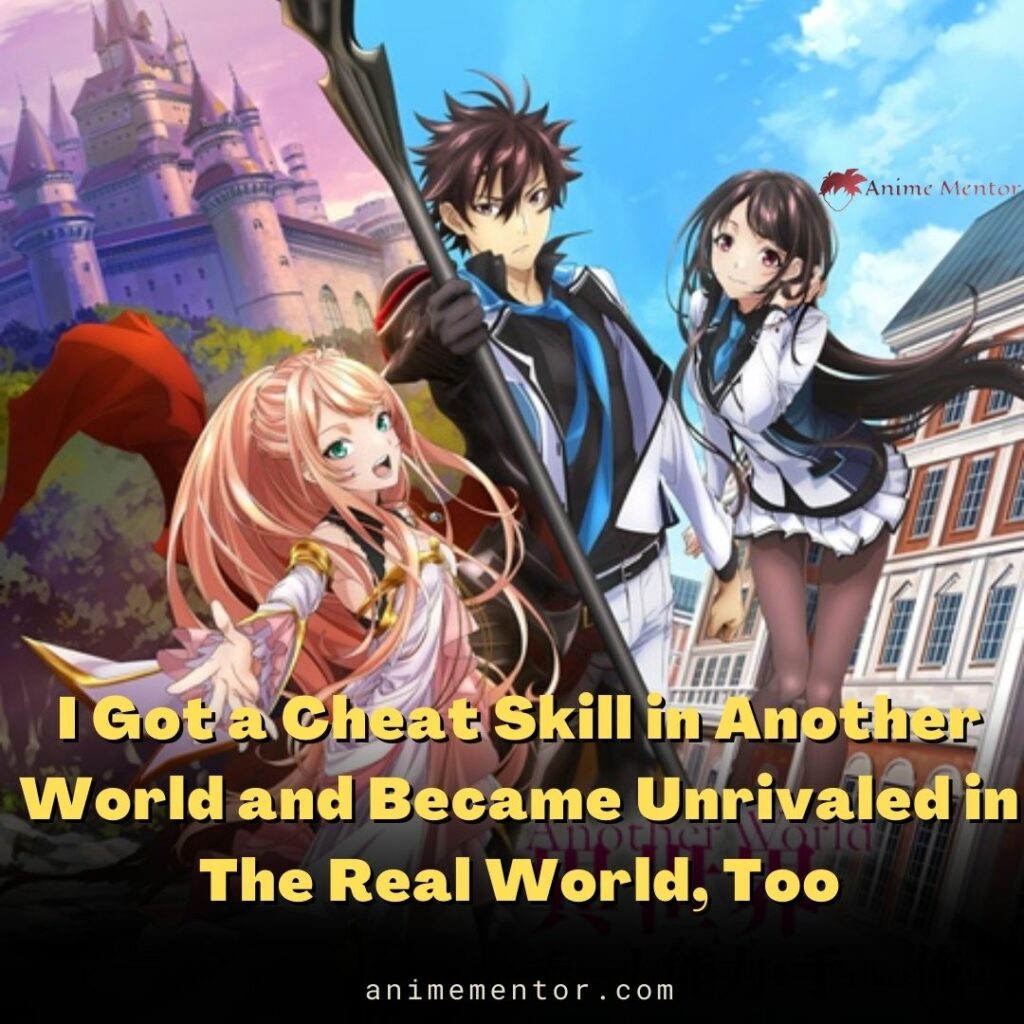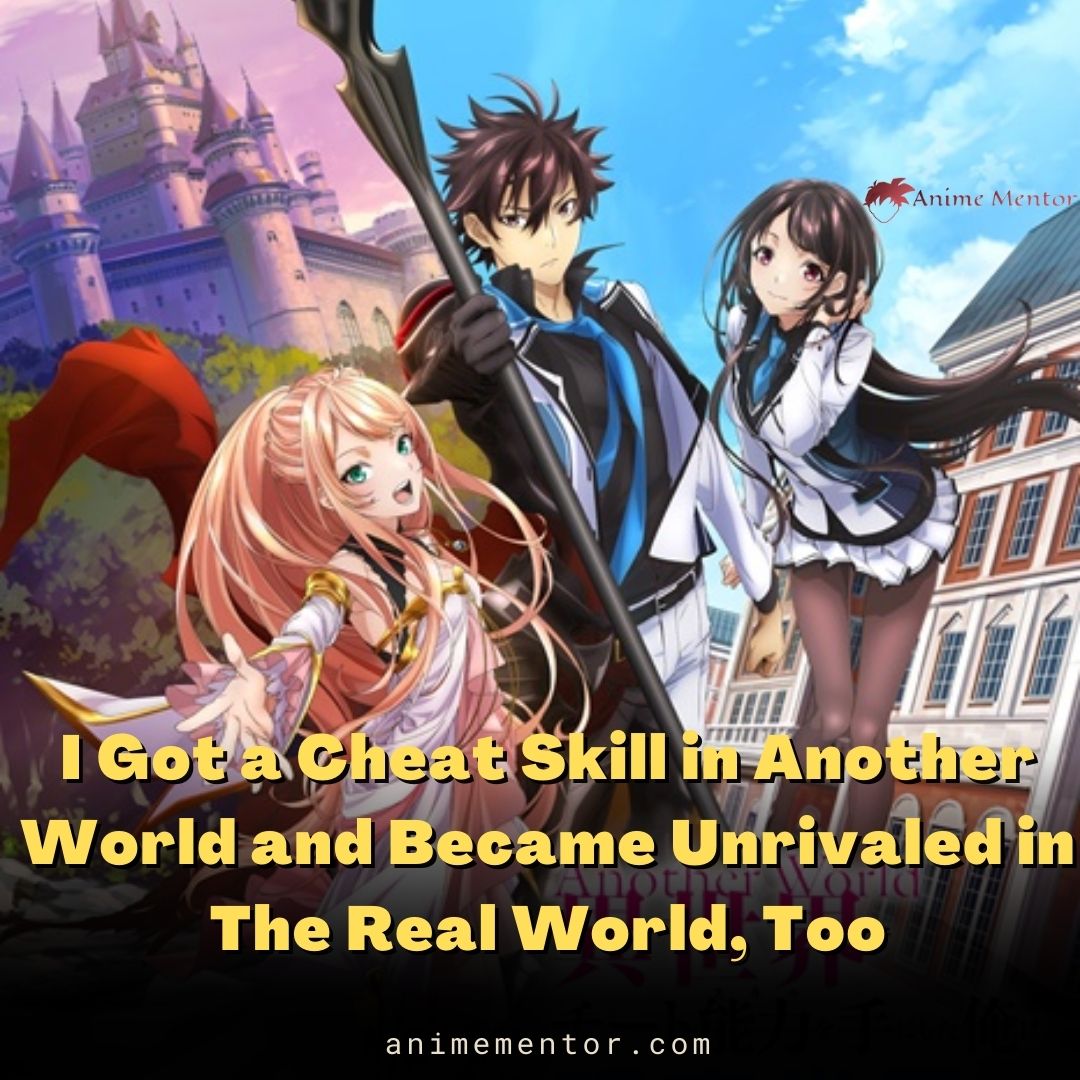 With a self-explanatory title, "I Got a Cheat Skill in Another World and Became Unrivaled in The Real World, Too" is an exciting fantasy anime. We are introduced to a boy named Tenjo who is constantly bullied and lives his life in an extremely unhappy manner. However, this completely changes when he finds a mysterious door in his grandfather's house that takes him to a world filled with magic. To make things better, he can even bring back artifacts from the other world into this one, which helps him completely change his image and earn the envy of others. With a satisfying twist on a well-loved anime trope, this is a series you'll want to keep your eye out for.
Loving Yamada at Lv999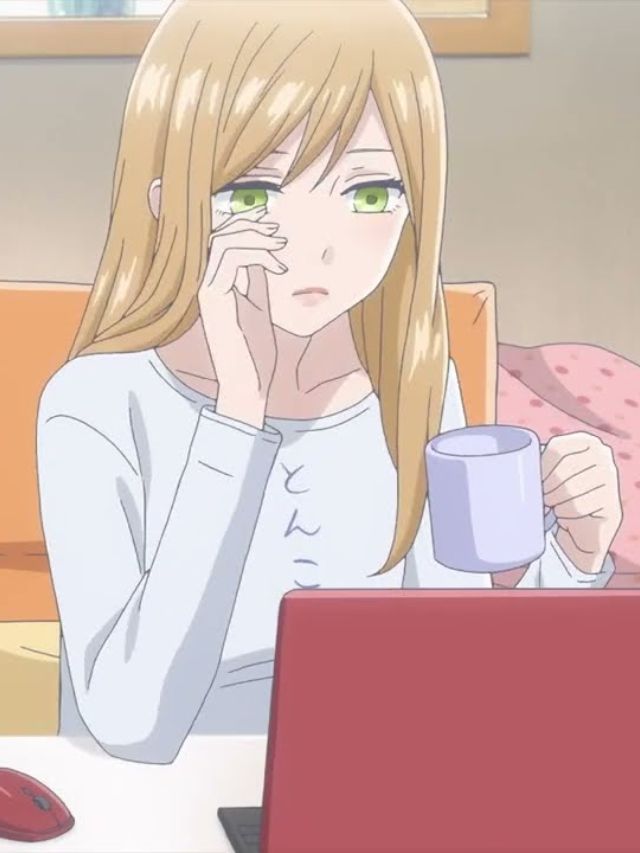 Loving Yamada at Lv999 is a Shoujo story that people from all demographics can enjoy. It follows a girl named Akane who loses her boyfriend to an online gamer and vents her frustrations out through a game herself. In this, she coincidentally meets a boy who has very high stats. For some reason, she finds herself attracted to him despite his indifference to matters related to love. With her new objective of trying to get his attention, we watch the hilarious events that go down. The series is very light-hearted with the 2 main characters being very relatable and likable. With the several dramatic animes in the current generation, this is a much-needed change of tone that fans are bound to love.
The Ancient Magus' Bride Season 2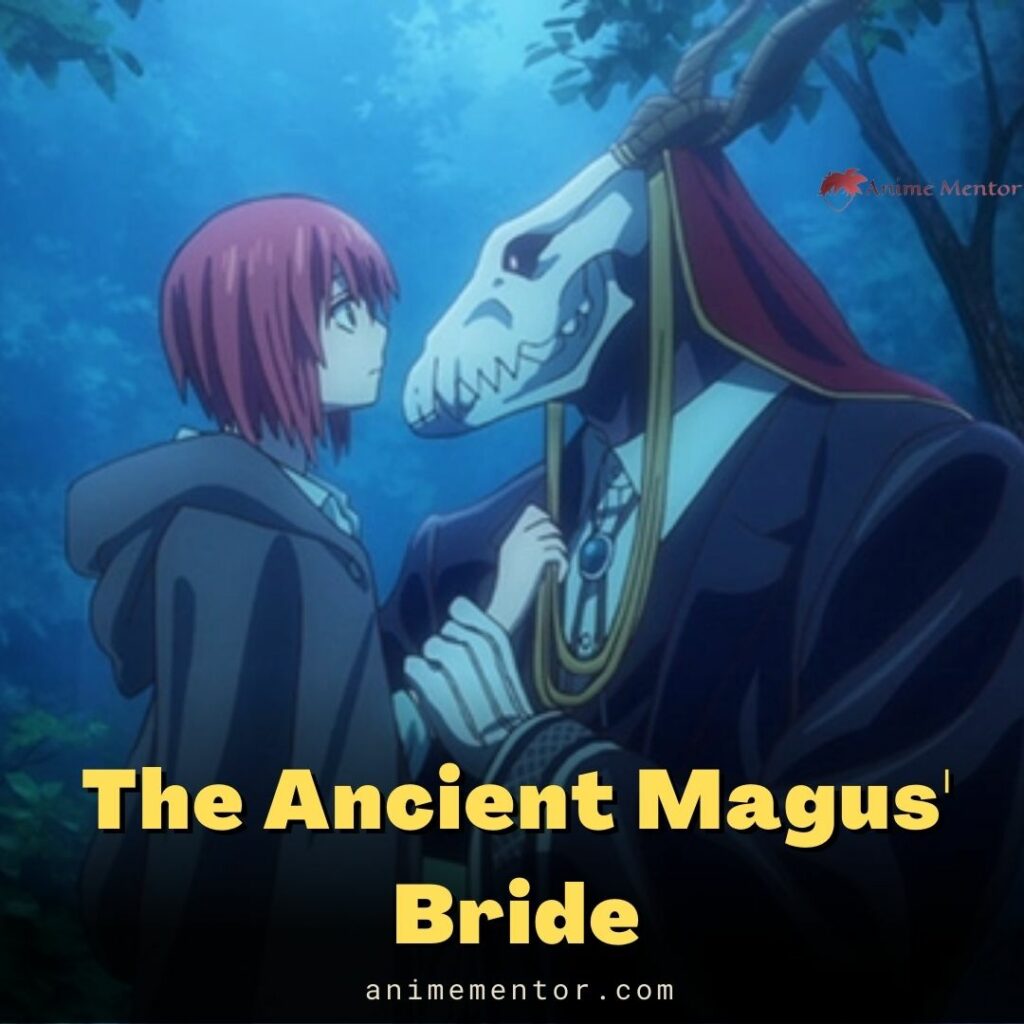 The Ancient Magus' Bride takes us on the magical journey of a young girl who was abandoned by her parents and is bought at an auction by a tall individual wearing a mask. Having faced a very hard life, she has very low expectations for what was to come. To her surprise, however, her buyer was a magus who could perform various kinds of magic. With her new world being filled with various creatures ranging from fairies to dragons, she is set to become his apprentice and get his teaching passed down. That isn't the only twist as she is also told that she is set to become his bride. With such drastic changes in her life, it is no surprise that the first season was beloved by fans. The second season is bound to go deeper into her life as we watch her try to accept her new fiancé and meet several new people.
The Dangers in My Heart
The Dangers in My Heart is a hilarious and heart-warming series that follows a young boy named Yamada who is at the bottom of the food chain in his school and secretly dreams of killing a popular girl named Anna. Anna, on the other hand, loves teasing Yamada as his flustered reactions bring joy to her. As the two of them spend more time in each other's company, their relationship eventually moves to the next level without their realization. With their unique personalities, we watch as they come to terms with their feelings while trying to make others aware of them. The Dangers in My Heart is a very sweet romantic comedy that will make fans crave every next episode.
KonoSuba: An Explosion on This Wonderful World!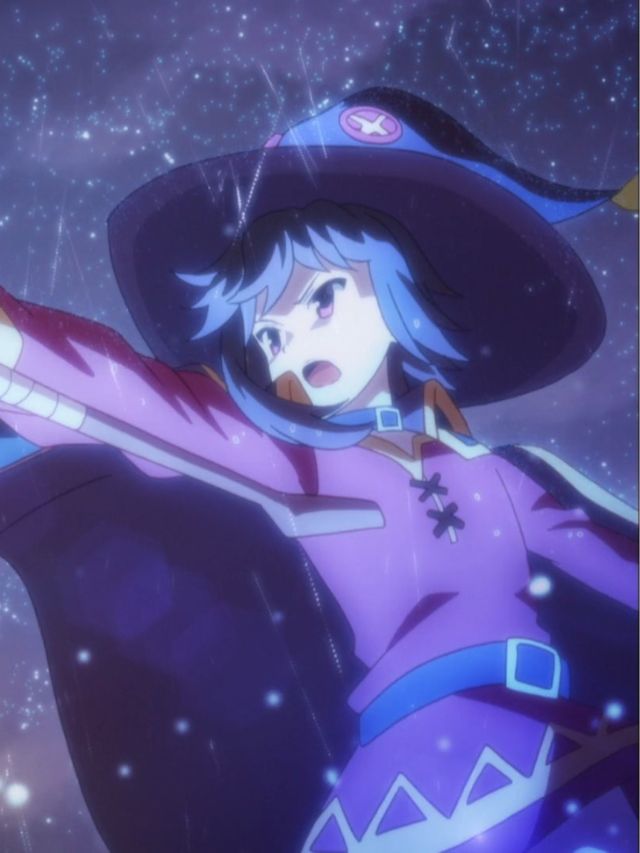 This is a spin-off story of the hilarious KonoSuba anime that focuses on one of its dynamic female leads, Megumin. It shows her time as a Crimson Magic Clan member who, despite being at the top of her class, wants to pursue explosion magic which is limited in its uses. Without any sort of regret in her decision, she keeps moving forward while her friend, Yunyun pursues a completely different form of advanced magic. The series manages to maintain the same hilarious tone as the original KonoSuba series while bringing more explosive scenes with its loveable protagonist.
TONIKAWA: Over the Moon For You Season 2
While there are a lot of cute and wholesome animes airing in the upcoming Spring season, it is almost guaranteed that none of them will hold a candle to the second season of Tonikawa: Over the Moon For You. The story follows a young man named Nasa who runs into a beautiful girl named Tsukasa after an accident. Enchanted by her beauty, he chases her down in order to ask her out. The girl puts forward the weird proposal that the two of them can only be together if they marry each other. Nasa ends up accepting this deal and the anime shows us their life together which has troubles every now and then but they work together in solving them. With season 1 already winning over audiences with its adorable atmosphere, fans have been waiting for a long time for the next season.
Oshi no Ko
Made by the amazing Aka Akasaka who is best known for Kaguya-sama: Love Is War, Oshi no Ko is going to be one of the most shocking and brilliant animes to come out in recent history. The story follows a young doctor who suddenly dies and ends up reincarnating as the son of a very popular idol. While he spends his new life in a carefree way, tragedy soon strikes him which takes his life down a very dark path. With several mysteries surrounding his previous and current life, the male protagonist goes deep into the entertainment industry to unveil its dark secrets. While Oshi no Ko might seem like a light series at first, it soon gets very dark while keeping fans on the edge of their seats.