We are back with another awesome anime list!
As anime (Japanese) is getting global recognization, the Chinese anime A.K.A Donghua is also not far behind.
Many Asian countries have their animation styles. Donghua refers to the animation created in China. Like Japanese anime, Donghua covers the unique culture and folklore of China. However, if you watch Japanese anime, you may find it a little odd at first, cause the language and animation differ a lot from your typical Japanese anime.
But Donghua has its positivities too! Like Japanese anime, they have integrated different elements and genres in their work which has its uniqueness. The story-telling, fights, and animation are great in Donghua.
Though Donghua is not as famous as anime in recent trends, there are some excellent masterpieces (Donghua) that might steal your heart.
So, here we present our Top 10 picks for the best Chinese anime/Donghua! Check the list and give these a try. 😊
10. The Daily Life of the Immortal King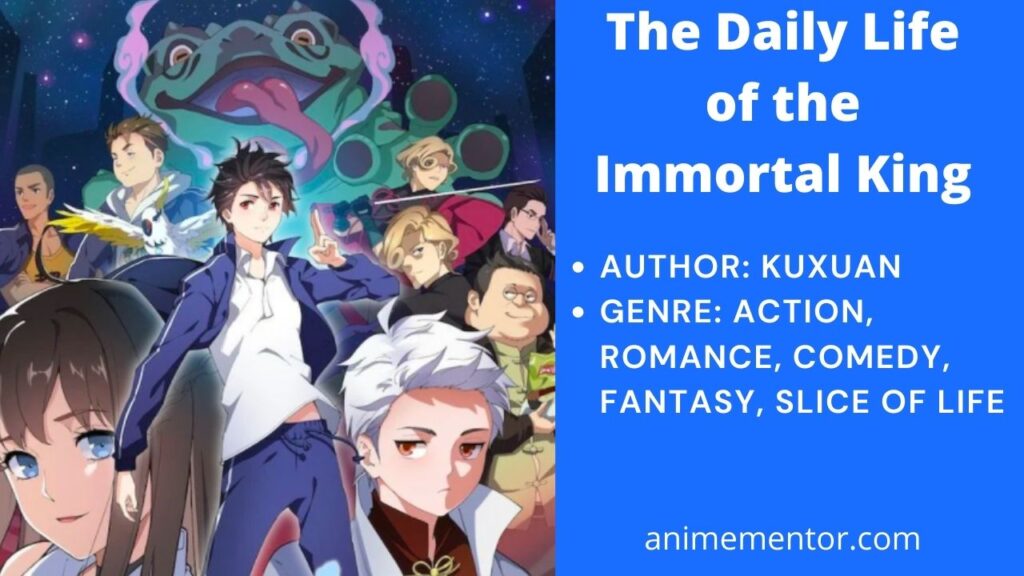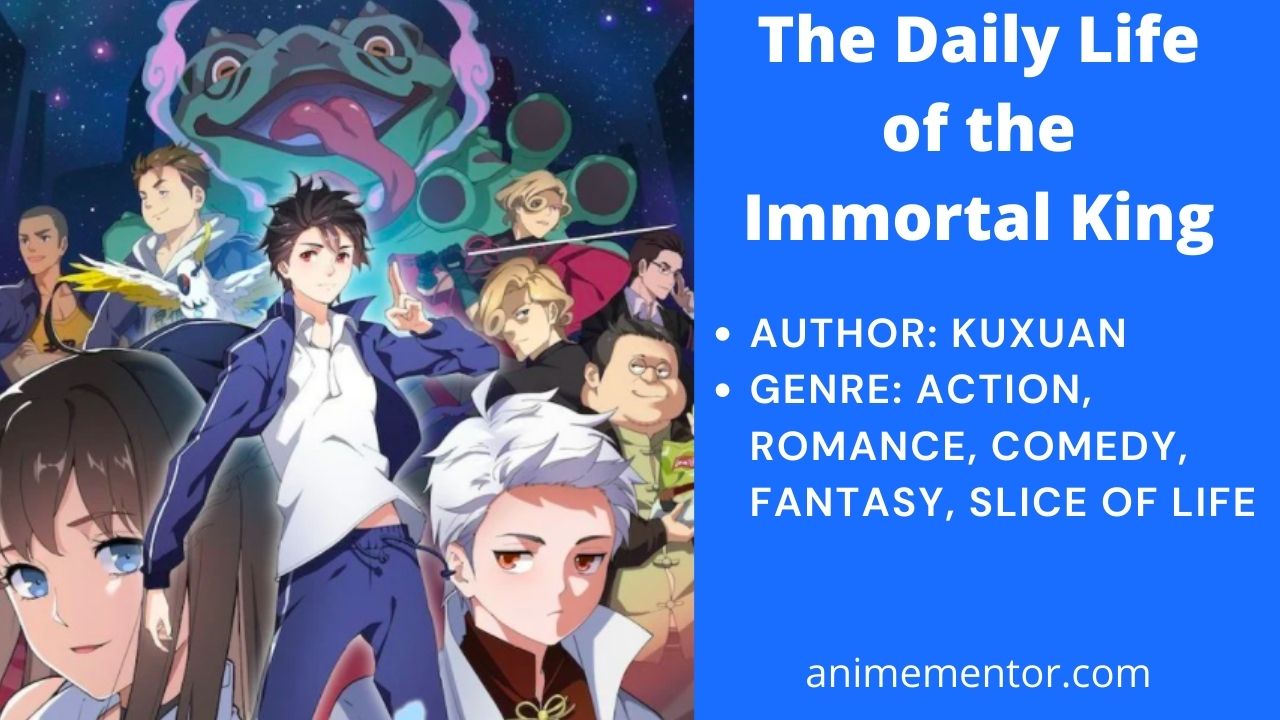 AUTHOR: KUXUAN
GENRE: ACTION, ROMANCE, COMEDY, FANTASY, SLICE OF LIFE
At number 10, we have The Daily Life of The Immortal King. This series was first animated in 2020. If you wanna see a romantic action series with an awesome overpowered main character this might be your top pick. The Donghua was adapted from a web novel with the same name and is very popular on Netflix . The Daily Life of The Immortal King already has 2 seasons and a third season is already announced on Youtube. 
This series introduces Wang Ling as the protagonist who has achieved invincible power from birth. From his childhood, Wang was a genius who has cultivated a new realm every two years.
So from the very beginning of the story, Wang Ling was established as an indomitable existence with powers beyond thinking.
With so much power Wang should have lived a careless life. Yet he now faces his life's greatest challenges as he starts attending high school. Wang Ling planned everything to have a normal high school life but as time goes on, Wang feels further and further away from being normal and his high school life becomes more troublesome.
Follow Wang Ling on his awesome and dangerous journey which is filled with romance.
9. Spiritpact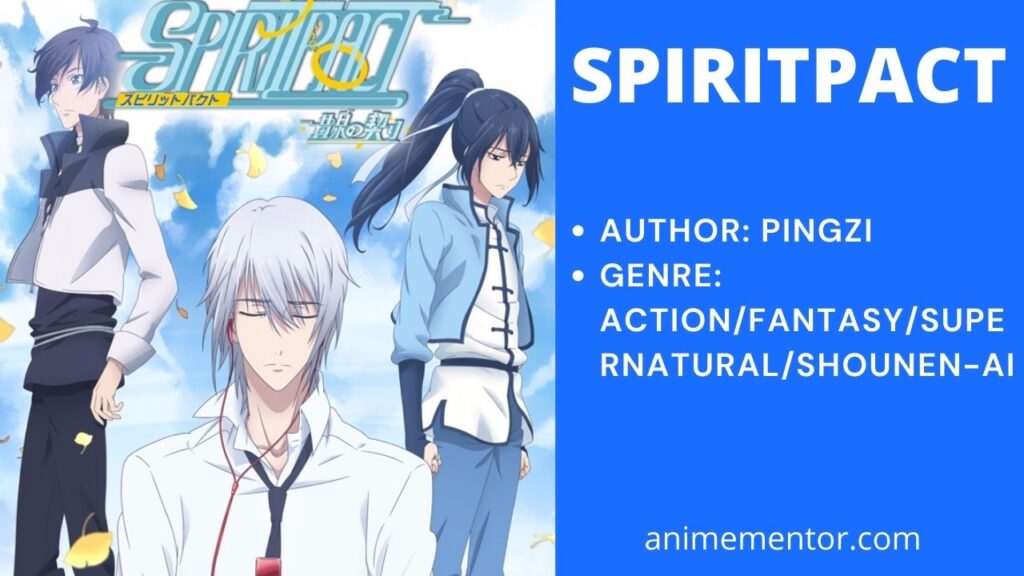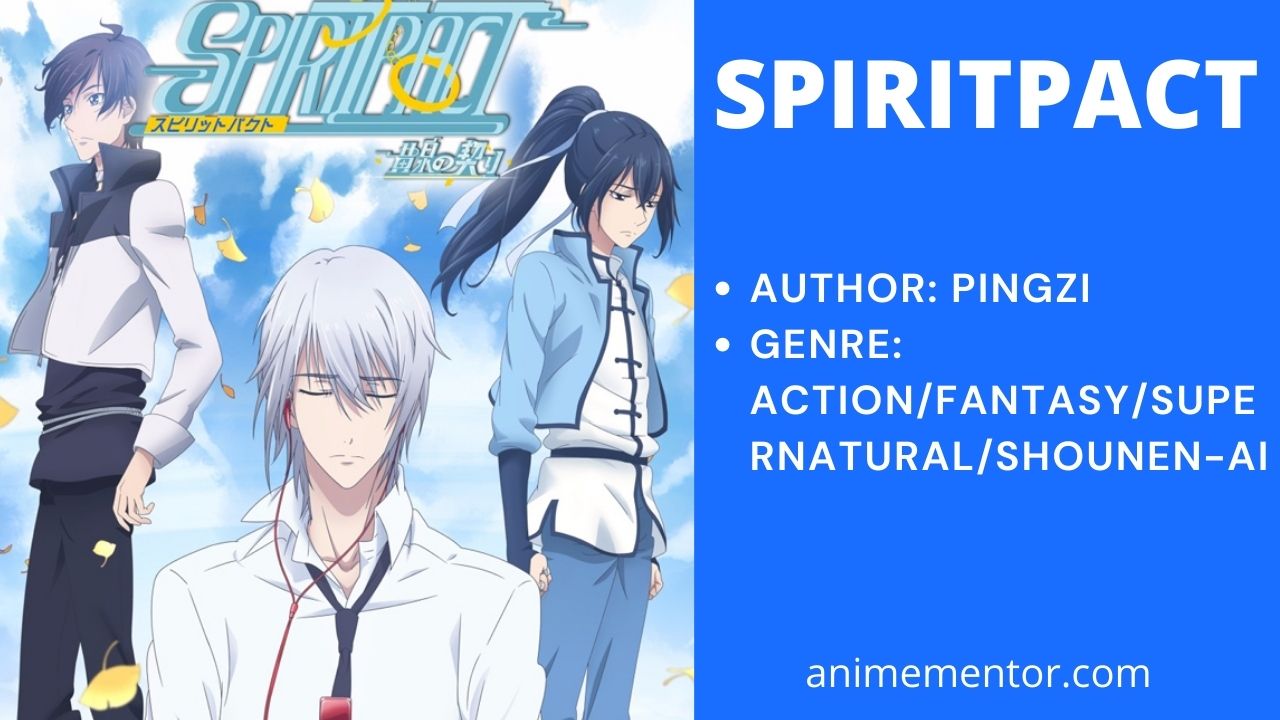 AUTHOR: PINGZI
GENRE: ACTION/FANTASY/SUPERNATURAL/SHOUNEN-AI
Spirit-pact is a Donghua that is fairly popular among the anime fans. This series was adapted from a Web Mnahua named Ling Qi. This series very beautifully depicts the bond of our main characters. On top of that, it also has a supernatural side to it which makes the story very unique in its own way. 
Keika You is poverty-stricken after the unfortunate death of his parents. He survives by telling fortunes and repairing computers. One night Keika You saw a mysterious exorcist in the junkyard. On the same night, Keika You dies in a car accident and became a spirit.
That was when the handsome exorcist Ki appears. He discovers the spiritual body of Keika and asks him to make a pact.
This was the meeting of the pair who will eventually become the strongest. Their heartwarming yet humorous relationship is what makes this series astounding.
8. Hitori no Shita: The Outcast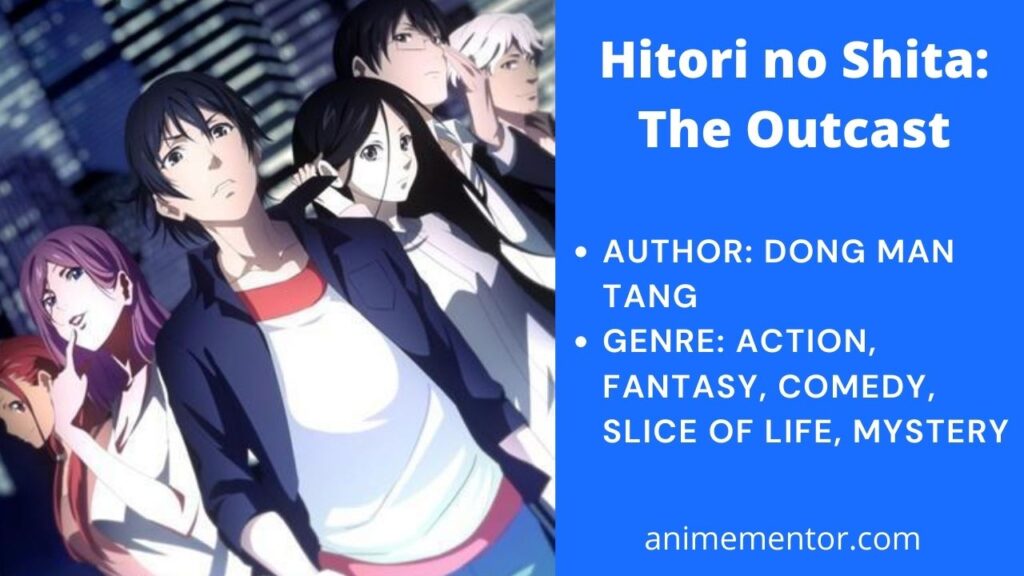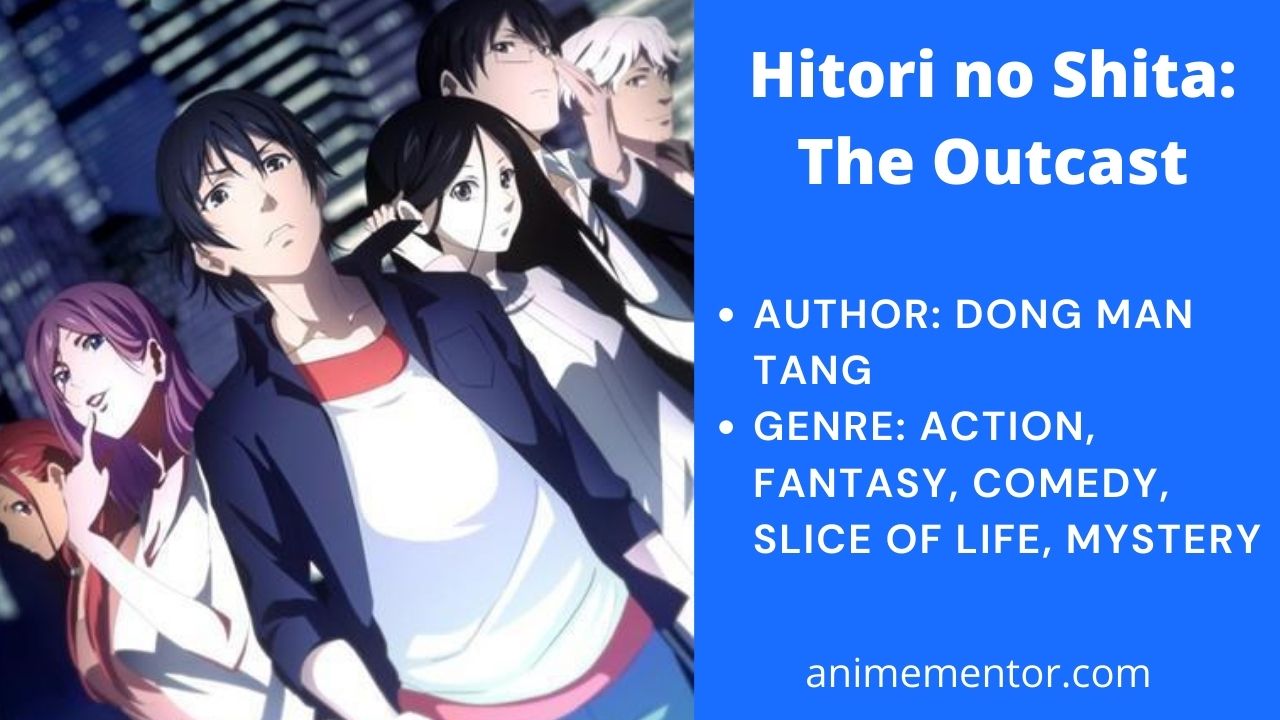 AUTHOR: DONG MAN TANG
GENRE: ACTION, FANTASY, COMEDY, SLICE OF LIFE, MYSTERY
Hitori no Shita was adapted from a webcomic titled Dong-man Tang. One of the best story-telling donghua on this list. With a lot of martial arts and actions combined with marvelous animation, this series is one of the top choices.

Not only action, but this series also has its hidden beauties with mystery and beautiful world-building. The main characters and their developments are also very beautiful. If you enjoy action thrillers you must watch this Donghua.
Chou Soran, the protagonist, is a normal college student. One day he went to his village to visit his grandfather's grave and suddenly everything changed. He was walking towards the graveyard when a lot of zombies attacked him. Chou Soran was almost killed by them, but an unknown girl saved him.
The girl had a knife in her hand and she killed those zombies very easily. Later we came to know her name is Fu Hoho.
Chou Soran thought everything ended there, but soon he met the girl again! Through meeting her continuously his life began to change.
Soon Chou Soran learns that his life is full of mysteries and his grandfather is connected to all of them. He also became aware of Kitaigen, a martial art technique he learned from his grandpa.
The story unravels the mysteries regarding Chou Soran and his possible connections to Fu Hoho.
7. Grandmaster of Demonic Cultivation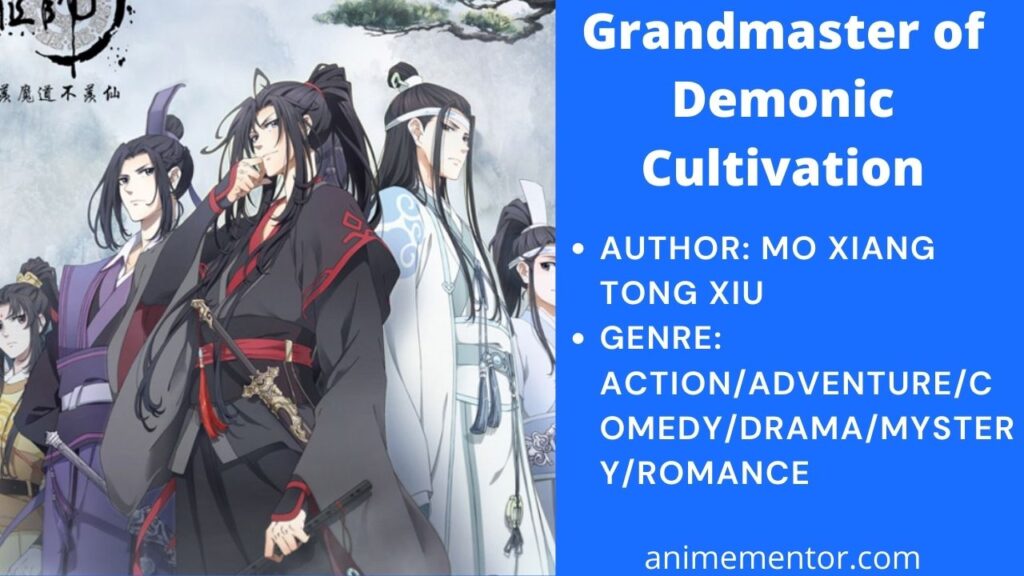 AUTHOR: MO XIANG TONG XIU
GENRE: ACTION. ADVENTURE, COMEDY, DRAMA, MYSTERY, ROMANCE
Maybe one of the most successful Donghua on our list. Grandmaster of Demonic Cultivation has a big and steady fanbase. Though sometimes the story falls apart a little in comparison to other donghua, it is one of the best Donghua in existence without a doubt. The series is based on a Chinese Web novel titled Mo Dao Zu Shi.

Grandmaster of Demonic Cultivation revolves around the theme of reincarnation. The characters in the series are very well described and pretty likable.
A beautiful world where strong martial artists known as Cultivators lives. Through cultivation, people can achieve immortality which is also known as Xian.
Everyone follows the common path to reach Xian but a cultivator named Wei Wuxian decided to cultivate dark energy. As a result, he acquires unimaginable powers and became a demonic cultivator. After becoming strong Wei Wuxian started his reign over humanity which was like hell.
But his reign of tyranny soon ended as every other cultivator gathered to kill him. In the end, Wei Wuxian was backstabbed by a close friend.
After thirteen years of Wei Wuxian's death, Wei Wuxian reincarnates into the body of Mo Xuanyu. Mo was rejected by his clan and despised by his family.  Later, Mo Xuanyu meets Lan Wangji and the duo sets out on a journey to find the truth behind Wei Wuxian's death. 
6. Martial Universe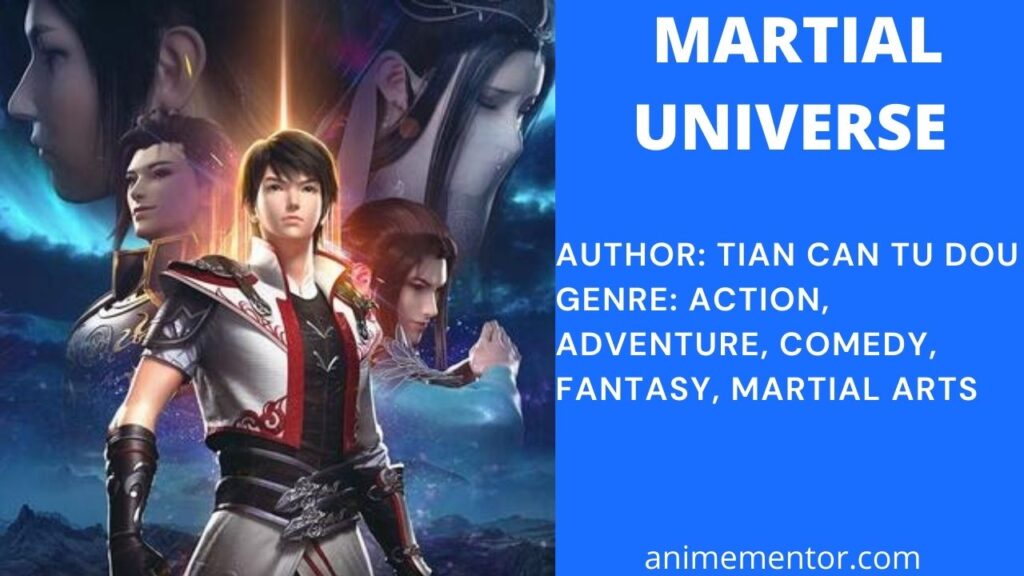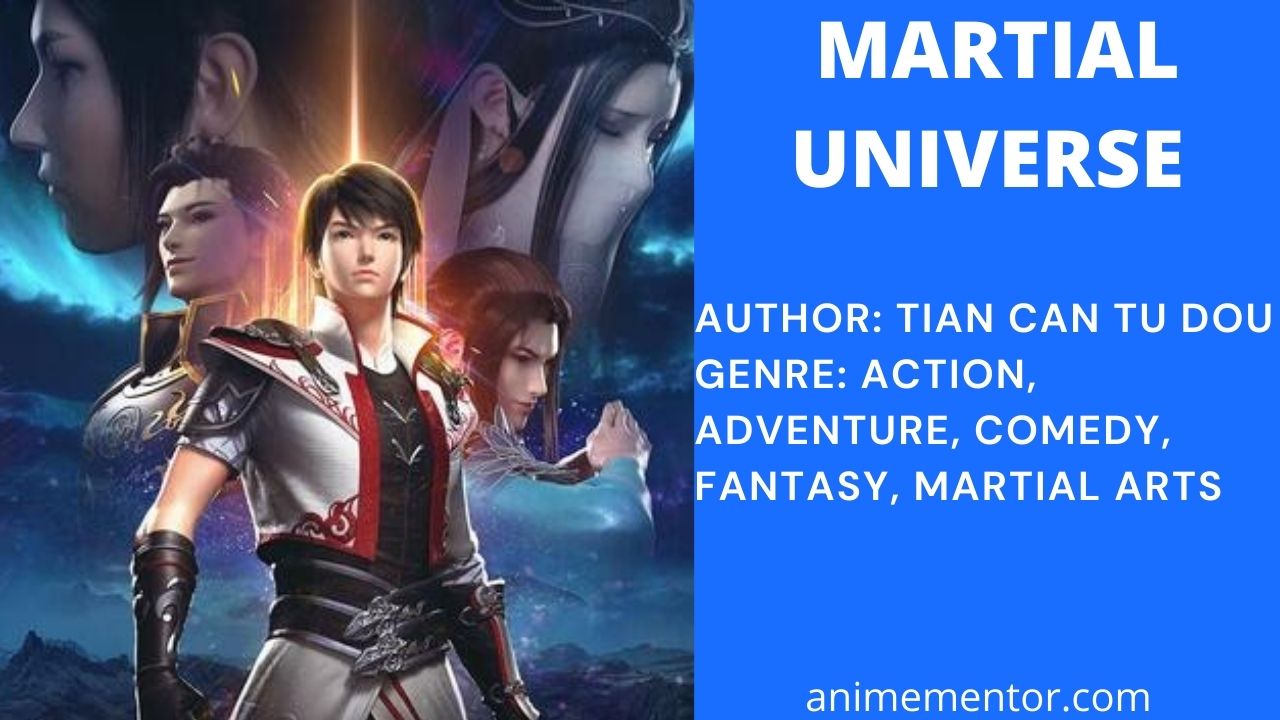 Chinese Name: WU DONG QIAN KUN
AUTHOR: TIAN CAN TU DOU
GENRE: ACTION, ADVENTURE, COMEDY, FANTASY, HAREM, MARTIAL ARTS
The author of this series is very famous. Tian Can Tu Dou has already written many awesome pieces, and Wu Dong Qian Kun (Martial Universe) is among one of his best.

The world-building and cultivation style of this Donghua is very elaborate and beautiful with a very engaging plot that keeps its audience at the edge of their seats. The animation is also great with awesome fight sequences.
The setting of the story is the Great Yan Empire. The Empire is ruled by strength – those with stronger cultivation rule over the weaker ones. Four big clans dominate the whole Yan Empire.
Lin Clan was one of the four big clans when one day a certain individual was banished from the clan because of his weakness. Later that man had a son named Lin Dong.
As a kid, Lin Dong saw his father being tortured and crippled by Lin Clan's genius Lin Langtian. From there on he decides to get revenge on the Lin Clan.
Though weak Dong decides to kill the man who crippled his father and only with only willpower and determination Lin Dong starts training.
What does the future hold for our hero?
5. FULL-TIME MAGISTER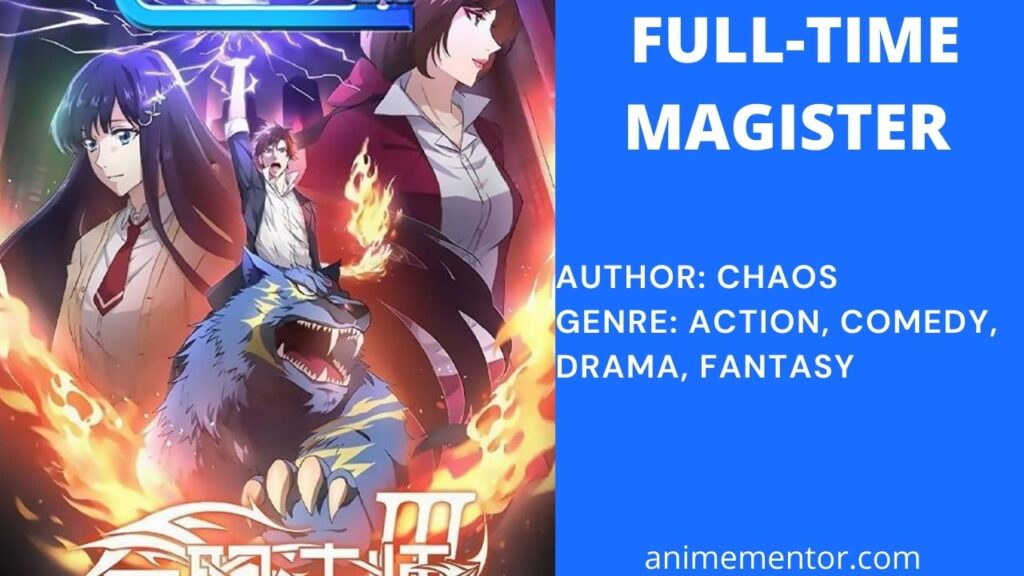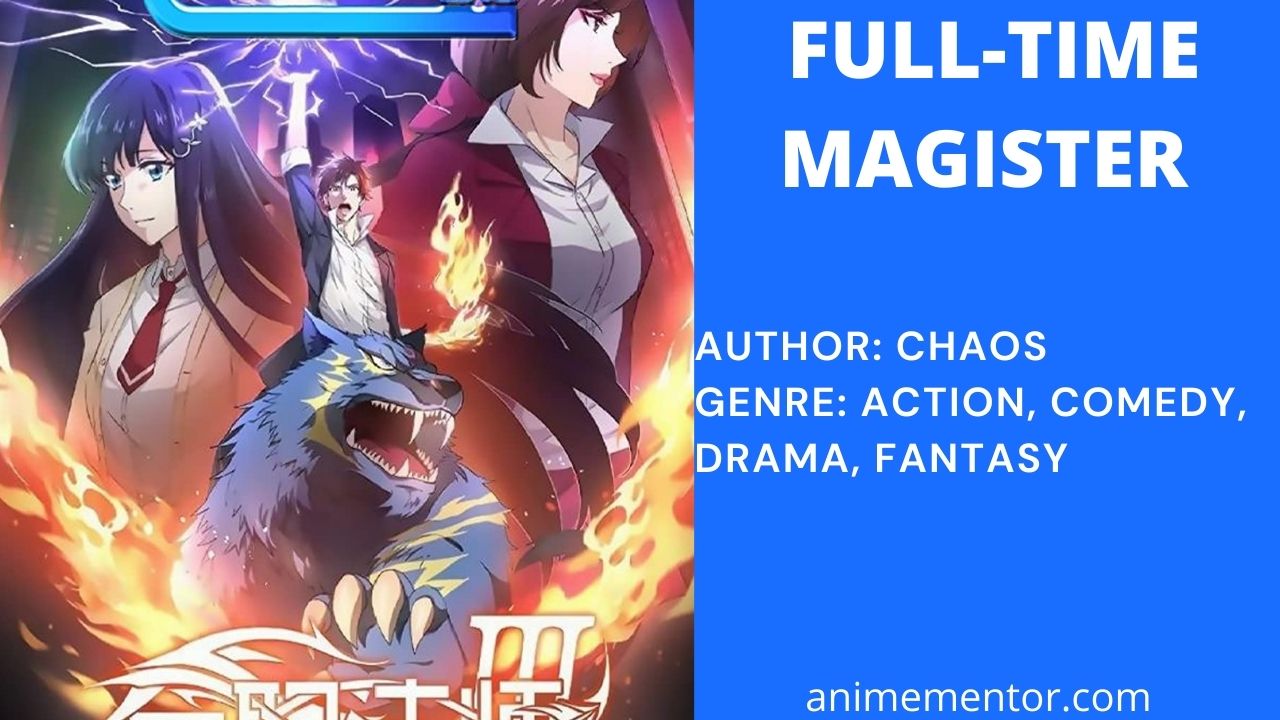 Chinese Name: QUAN ZHI FASHI
AUTHOR: CHAOS
GENRE: ACTION, COMEDY, DRAMA, FANTASY, SHOUNEN, SUPERNATURAL
FULL-TIME MAGISTER is a very popular series with a very strong fanbase. It already has 4 seasons and more coming on the way. The series is originally adopted from a manhua with the same title. The story is funny and filled with good action scenes. Though some people complain about its animation. Still, the plot is better than any typical Donghua. In my openion it is a must-watch if you are planning to start watching Donghua.
Mo Fan, the protagonist, is an aloof high school student. One day after wearing a pendant he wakes up in a world where magic has taken the place of science. But in this new world, he is still a poor laborer's son.
Mo Fan's father vows to rich people just to get him into a good institution. So, Mo Fan to support his father and crippled sister joins the institution.
However one day, Mo Fan realizes he has awakened the strongest elements of that world – Fire, and Thunder. Thunder being the rarest element to ever awaken he hides it and starts his magical journey. To rise on the social ladder he practices hard, joins hunter associations.
The Donghua is full of awesome action scenes and a beautiful world filled with mythical creatures and monsters. 
4. STELLAR TRANSFORMATION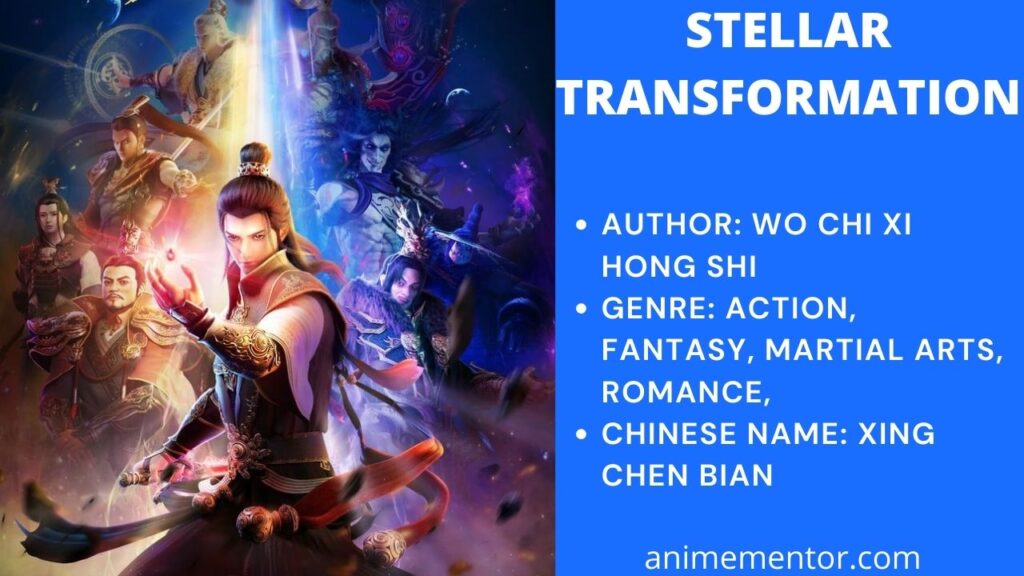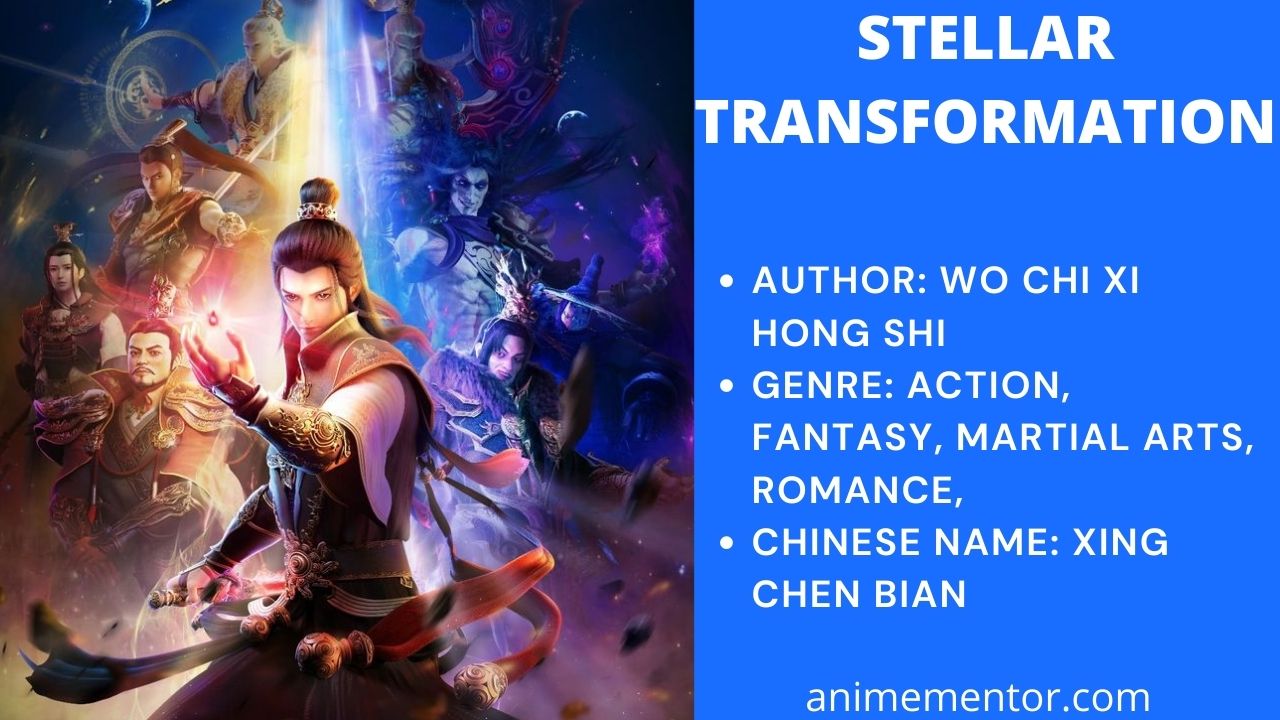 AUTHOR: WO CHI XI HONG SHI
GENRE: ACTION, FANTASY, MARTIAL ARTS, ROMANCE, SUPERNATURAL
Chinese Name: XING CHEN BIAN
Maybe the best-animated series among the top 10. The animation of this series is just marvelous. This series is adopted from a web novel of the same name. This series has a very unique side to it that attracts its audience very naturally. This series might feel a little slow at the beginning but it focuses on every little detail connected to storytelling. This series is worth giving a try and you might fall in love with the protagonist.
The story starts in a galaxy far away from Earth. People in this world have an Innate ability for cultivating Internal abilities. Qin Yu, a little child of this world, was born without any innate ability. That is why his father always kept him away from work and hides him from enemies. But to gain his father's respect Qin Yu decides to train the bloody path of external cultivation. Years passed but Qin Yu still did not become strong enough to gain his father's respect.
However, everything changed when Qin Yu found a Meteoric Tear. The tear fuses with Qin Yu's body and his body gets through extreme changes. Not only that he also starts training in Innate abilities. After years, Qin Yu's father comes to know that his weak son is now weak anymore.
Now the path of Qin Yu becomes harder with many enemies and unknown dangers everywhere. This is the beginning of this great epic with lots of interesting stuff to come on the way.
3. THE KING'S AVATAR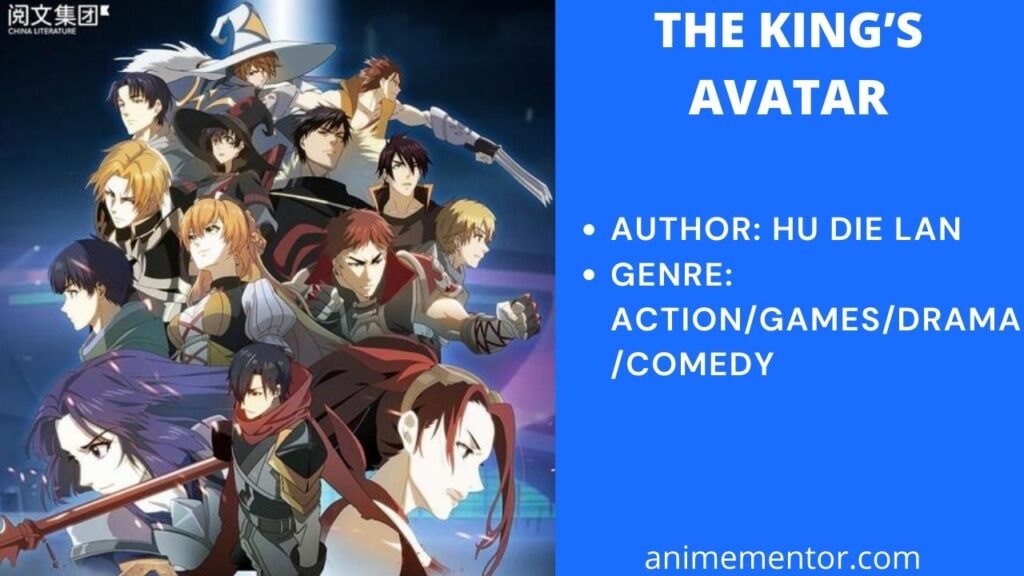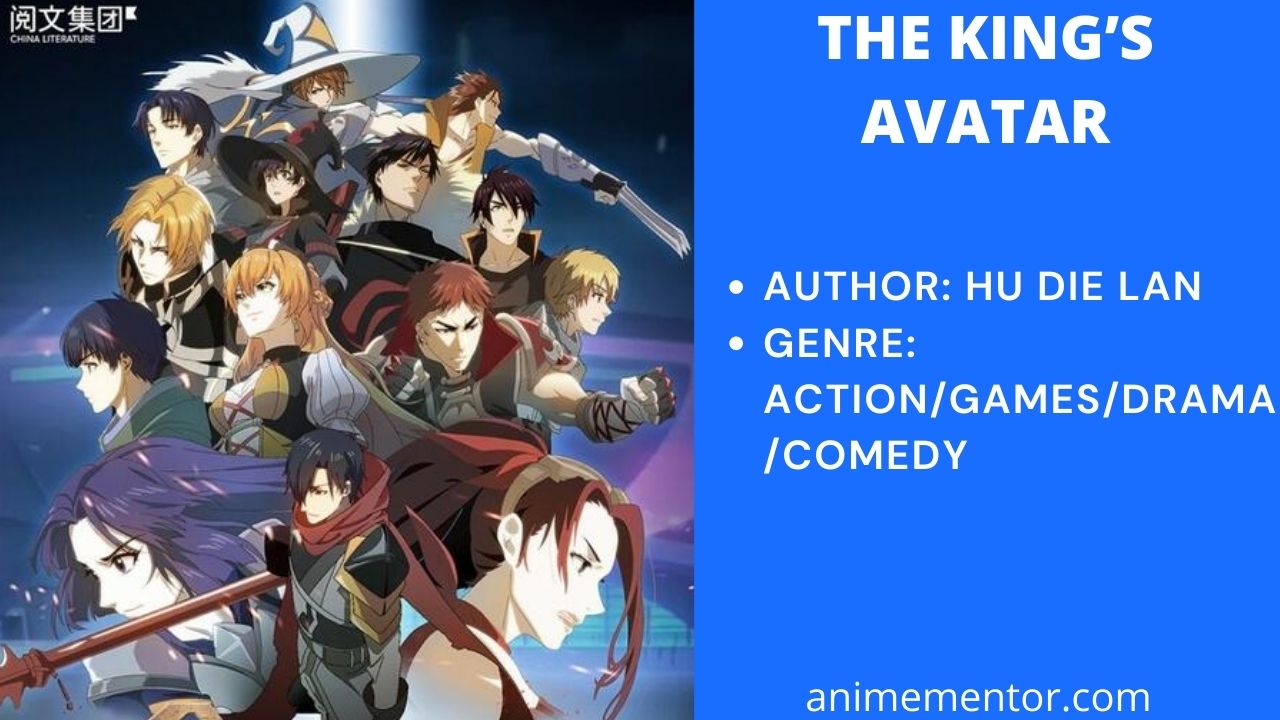 AUTHOR: HU DIE LAN
GENRE: ACTION, GAMES, DRAMA, COMEDY
In 3rd place on our list is The King's Avatar. This series is very popular and also a fan favorite. Unlike other donghua, the plot of this series is based on a game named "Glory". With very beautiful strategy and awesome actions, this Donghua will keep you mesmerized. If you like to play games along with watching animes this series will also keep you at the edge of your chair. 
The Donghua tells you the story of Ye Xiu. He was the greatest player of the online MMORPG "Glory". But his friend and colleagues betray him. He was forced to retire from gaming. After everything he finds himself working in an internet cafe.
There one day he saw the launch of the 10th server of "Glory". Now it was Ye Xiu's turn to get back at those who rejected him. He decided to make another account and join "Glory" again. Though he opens another account he keeps his identity hidden.
Without any sponsor or any kind of help will Ye Xiu be able to stand on the apex of the game again?  
2. Battle Through the Heavens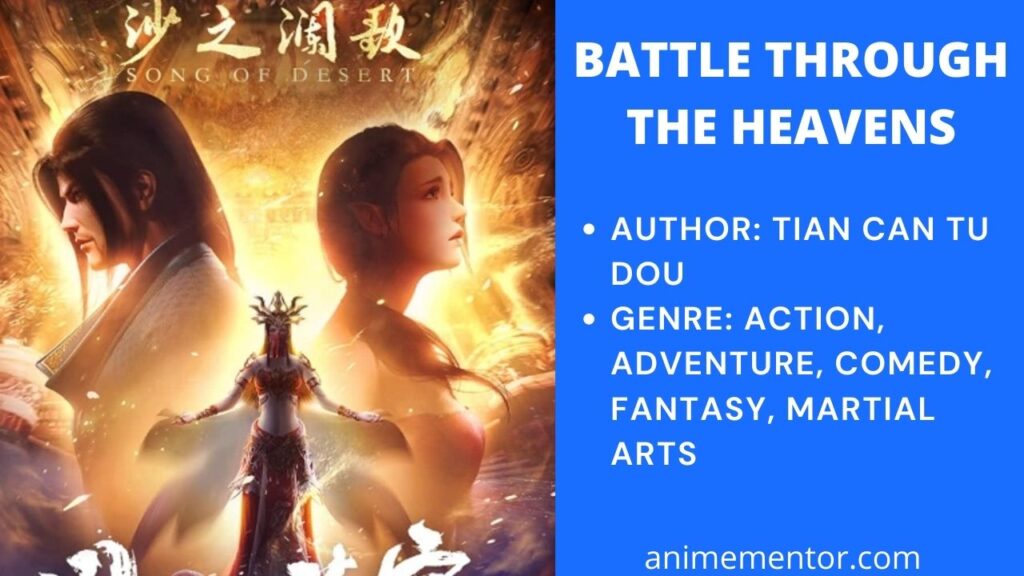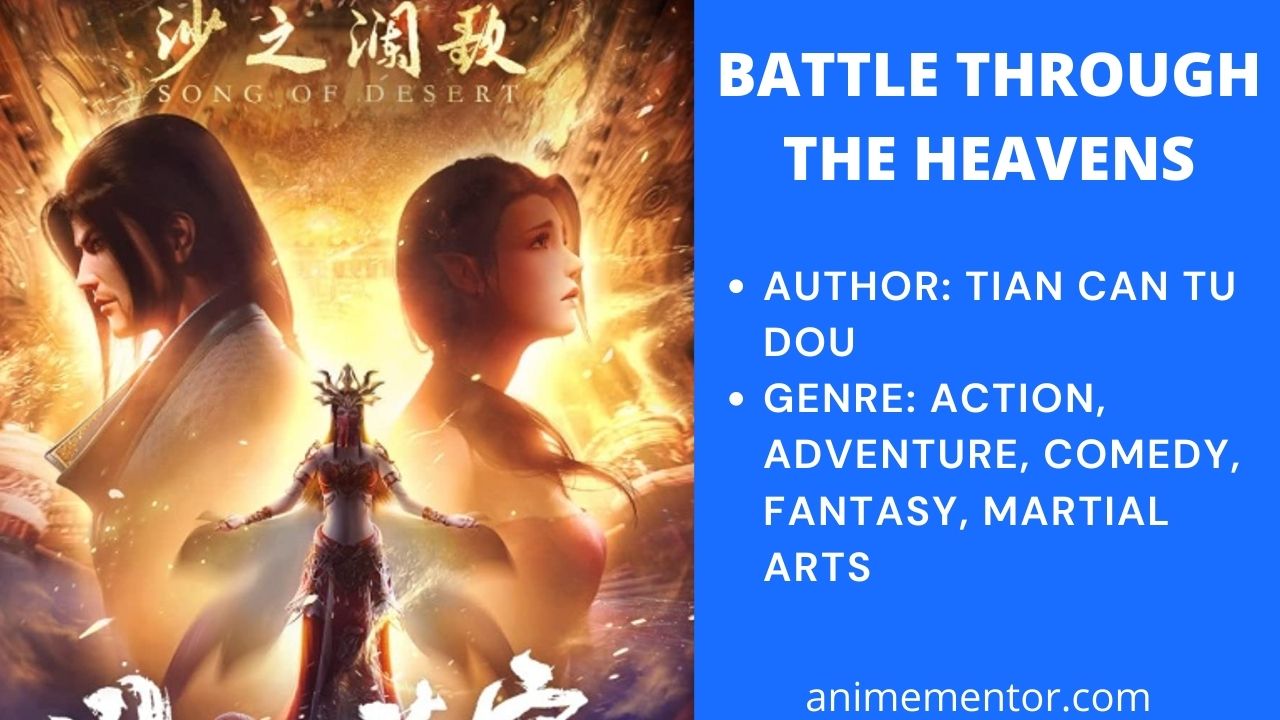 AUTHOR: TIAN CAN TU DOU
GENRE: ACTION, ADVENTURE, COMEDY, FANTASY, MARTIAL ARTS,
The masterpiece of Tian Can Tu Dou. This series is a top choice for any Donhua fan. The story of this series is very good and also engaging. This story is adapted from a novel called Doupo Cangqiong. It is like other Donghua covers a world filled with magic and people grow stronger through cultivation. This is very popular among Chinese anime lovers and is still ongoing. 
The story depicts the life of Xiao Yan. He is the son of Xiao Zhen and Gu Wenxin. When Xiao Yan was 9 years old his mother was killed by unknown enemies. He never knew who killed her and his father never told him. To find the truth he trained ruthlessly but failed. Years passed without Xiao Yan getting any stronger
At the age of 15, Xiao Yan met a person named Yao Chen who lived inside the ring that Xiao Yan got from his mother. It was also the moment when Xiao Yan came to know that the ring was absorbing his magic which is why he could not cultivate martial arts.
Xiao Yan became the disciple of Yao Chen and his cultivation had an astonishing growth and finally came to know about his mother's killer.
Now Xiao Yan sets on the journey to get his revenge on the people who took his mother from him.
1. SOUL LAND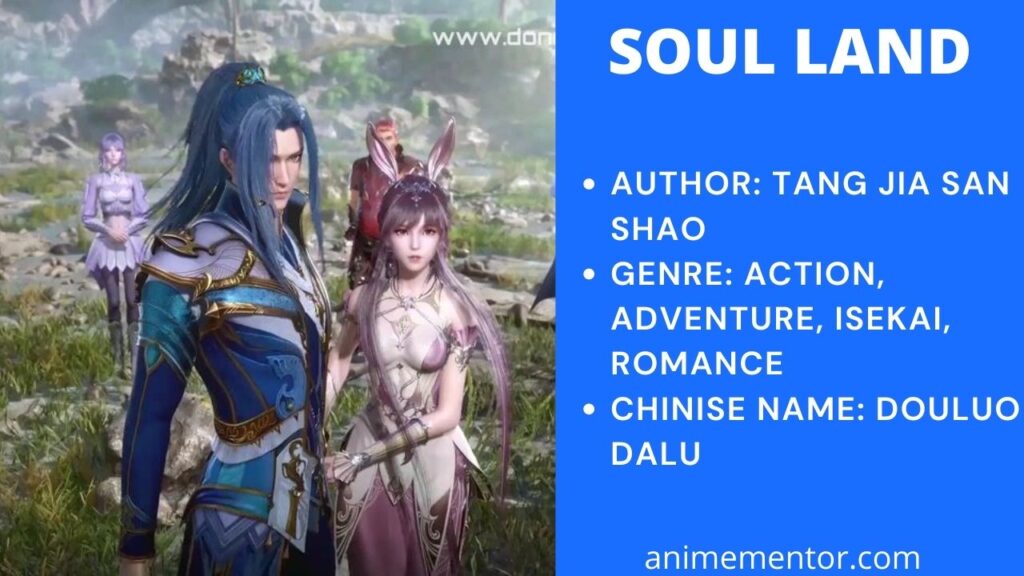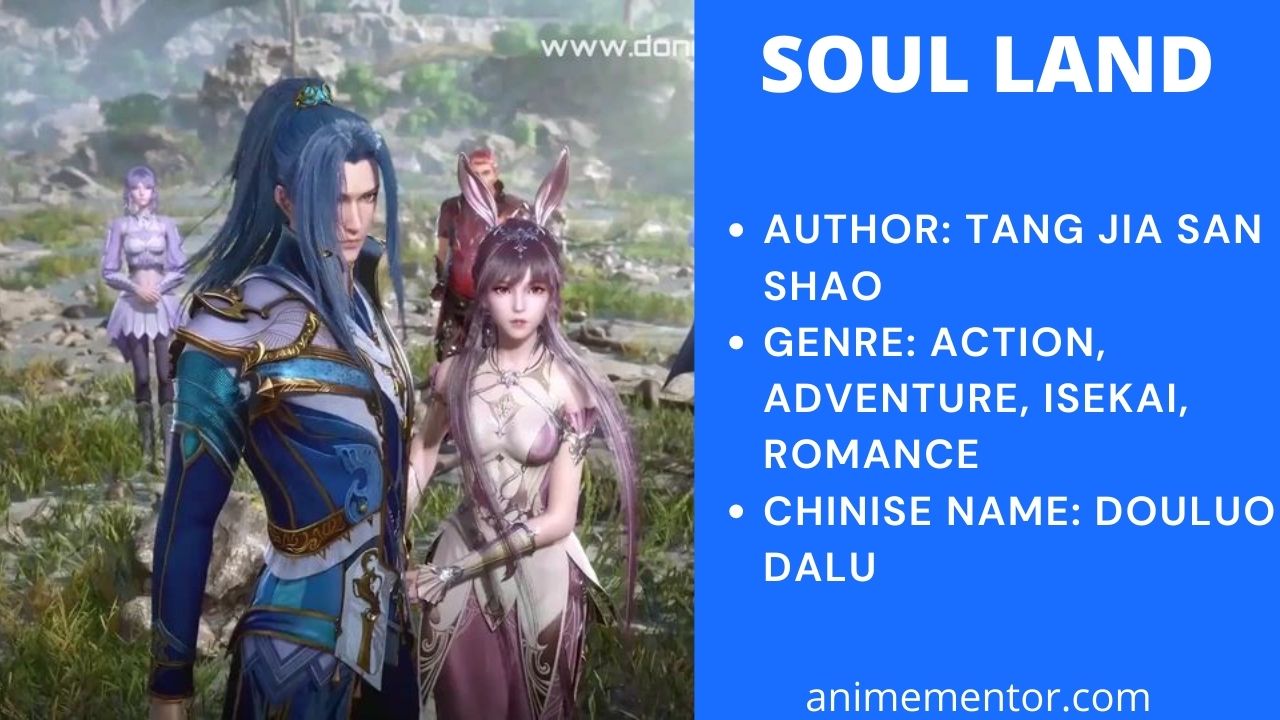 AUTHOR: TANG JIA SAN SHAO
GENRE: ACTION, ADVENTURE, ISEKAI, ROMANCE
Chinese Name: DOULUO DALU
Finally at the top of our list is Soul Land. The most popular Donghua that exists to date. One of the greatest plots and animations in the history of Donghua. This series not only boasts about its vivid world-building but also shows massive character development through the series. This series is still ongoing and every week a new episode comes for the fan to enjoy. 
The story tells us about Tang San, the prodigy of the Tang Sect. But after breaking some taboos in the sect he commits suicide.
Tang San gets reincarnated in the world of Soul Land along with the memories of his last life. In this world, he learns that soul power is everything. He gradually comes to understand soul power and martial souls. While awakening martial soul he gets the weakest of all Blue Silver Grass but soon realizes that he also has another soul.
Unbeknownst to his past and his father's secrets, Tang San was sent to a school for further studies. In school, he came to know a lot of things as a martial artist.
As Tang San grow old he became aware of his dark past in this life and also the unknown dangers that lay ahead. To protect the people he endears most he swears to become the strongest. Will he succeed to protect the person he loves the most?
Conclusion
So, that's pretty much it for the top 10 Best Donghua to start your journey in the world of Chinese anime. I hope you like the article and if don't let us know why? We are always looking up to your feedback!
Also, tell us which one you liked among them the most in the comments.
See you soon in my next article!