With its captivating storylines and eccentric characters, Bungou Stray Dogs has captured the hearts of anime fans since it first aired in 2016. Now nearing the end of its fifth season, viewers are anxious to find out if they can expect more from the popular seinen series.
Will there be a season 6 of Bungou Stray Dogs? What might it cover from the manga? In this article, we'll break down everything we know so far about Bungou Stray Dogs and when we can expect to see the Armed Detective Agency and Port Mafia back in action again.
Table of Contents
[no_toc]
Bungo Stray Dogs Season 6 Key Takeaways
Bungou Stray Dogs season 5 aired from July 12, 2023, to September 20, 2023, on Crunchyroll, Funimation, and Hulu, Japan.
The last episode of the 5th season of Bungou Stray Dogs adapted chapter 110 of the manga series, the last of the currently released chapters.
Bungou Stray Dogs season 6 hasn't been confirmed as of September 2023. The manga might take two years to get enough chapters for a new season.
Bungou Stray Dogs Season 6 Release Date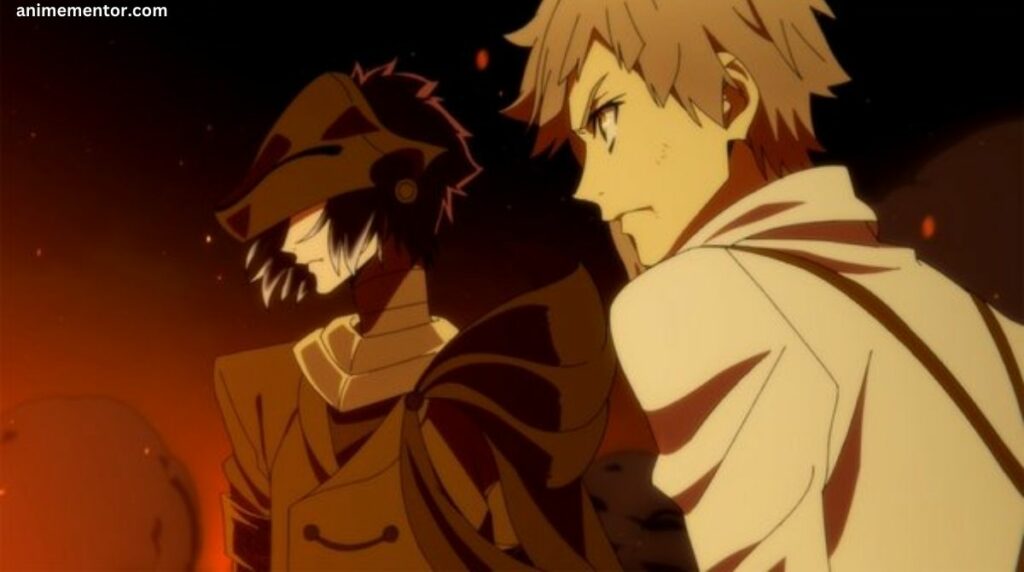 There is yet to be an official confirmation or announcement about Bungou Stray Dogs Season 6. This however does not mean that anime will end. The manga is still being published; volume 23, the most recent volume, was made available in February 2022. Based on the previous season's release patterns, we can expect it to air sometime in January 2024 or mid-2024.
Out of 110 chapters, Bungou Stray Dogs season 5 episode 9 of the season covered material from chapters 103 to 105.5 of the manga. It will adapt the remaining till up to chapter 109. With only 110 chapters in total released in the manga, Bungou Stray Dogs season 6 doesn't have much to go on with.
Bungou Stray Dogs Manga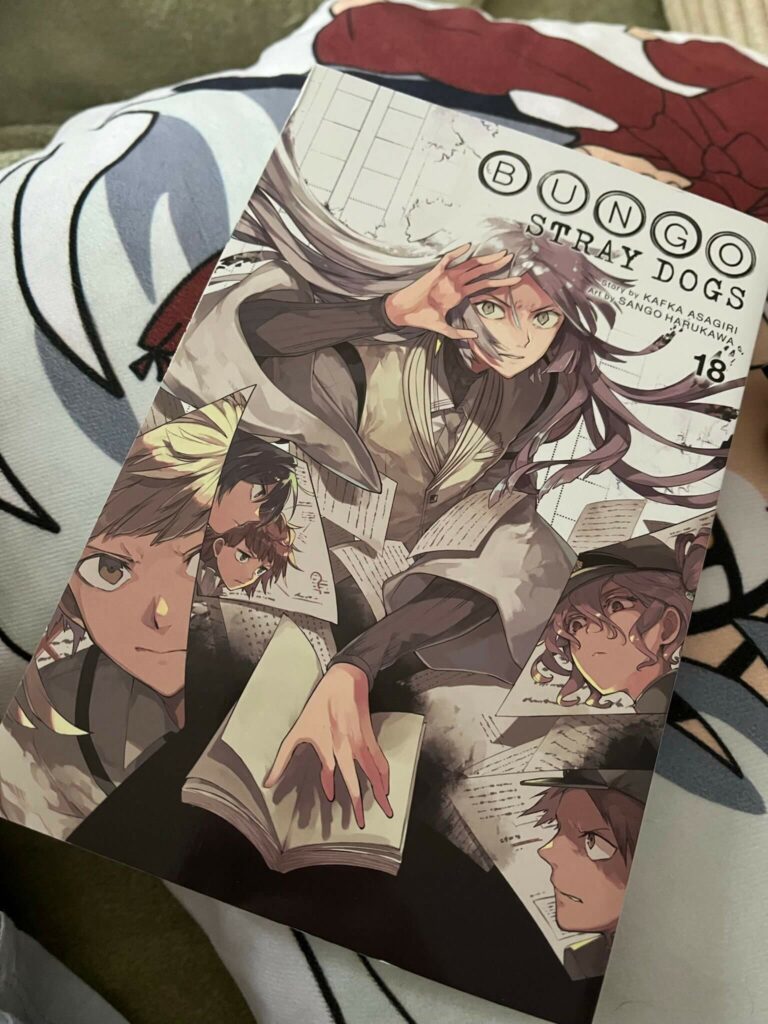 Bungou Stray Dogs is a Japanese manga series written by Kafka Asagiri and illustrated by Sango Harukawa, which has been serialized in Kadokawa Shoten Seinen magazine Young Ace since 2012.
The first volume was released on 4th April 2013. Currently, twenty-three volumes have been released. Season 1 covers Chapters 1 to 16. Season 2 covers Chapters 17 to 37. Season 3 covers Chapters 38 to 53. Season 4 covers Chapters 54 to 77. The latest Season 5 ends in Chapter 110 called "In The Small Room, Part 6".
Currently, the anime series has already adapted the latest chapter from the manga. The manga releases a new chapter every month with the next chapter that is, Chapter 111, expected to be released on October 3, 2023.
What Is Bungou Stray Dogs About?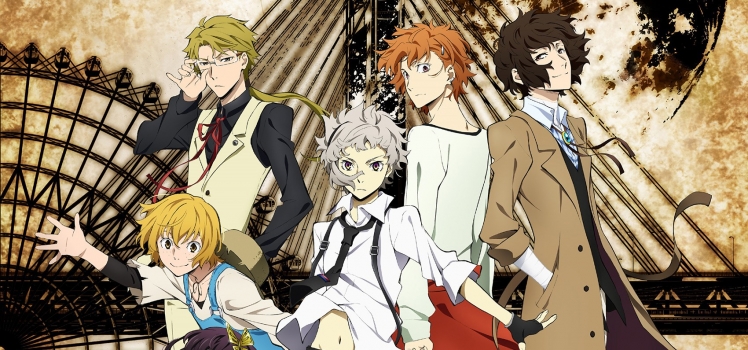 The series follows Atsushi Nakajima, an orphan who possesses the ability to transform into a great white tiger. After having a curious encounter with the eccentric detective Osamu Dazai, a member of the Armed Detective Agency, Atsushi gets recruited into the agency. He soon discovers the abilities of the members, supernatural powers derived from famous authors and their literary works.
As Atsushi adapts to his new life, he faces various threats and challenges, meeting both friends and enemies. The Armed Detective Agency takes on supernatural cases, using their extraordinary abilities to solve them. Meanwhile, Port Mafia, led by Ryunosuke Akutagawa, poses a constant threat to the agency, engaging in dangerous and deadly conflicts.
What happened in Bungou Stray Dogs so far?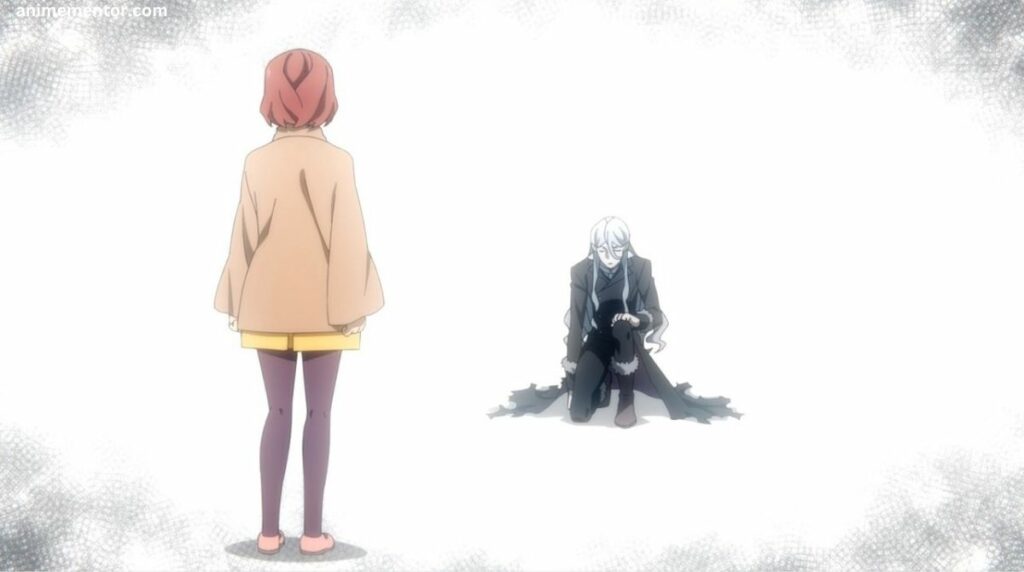 Season 1
The story follows Atsushi Nakajima, an orphan with a supernatural ability to transform into a tiger under the full moon. He is kicked out of his orphanage and wanders around until he meets an eccentric suicidal man, Osamu Dazai, who is also gifted like him. The story follows Atsushi's recruitment into the Armed Detective Agency and his life there. On the other hand, there is evil lurking in the city, the Port Mafia, an underground criminal organization. Akutagawa Ryunosuke was the pupil of Dazai during his time as an executive of Port Mafia in the past. Akutagawa and Atsushi quickly become rivals.
Season 2
Season 2 begins with a flashback of Dazai's last days in Port Mafia. It is primarily about Oda Sakunosuke, Dazai's drinking buddy and friend, an aspiring author who swore to never kill again and chooses to take care of children rather than engage in Port Mafia activities. Gide, the leader of a terrorist group, wishes Oda to fight them and responds to Oda's refusal by killing the orphans. Oda, anguished and enraged, vows to kill them all.
Meanwhile, Dazai discovers that Oda is being manipulated to eliminate the group Port Mafia so they can acquire a Gifted Business Permit, granting them more freedom in their activities. He rushes to Oda's aid but is too late. Oda dies telling Dazai that it isn't too late and to protect the orphans.
At present, the Guild wants to buy the Agency that the boss, Fukuzawa promptly uses. It becomes a three-way war between the Guild, the Port Mafia, and the Agency.
Season 3
The third season begins with a flashback of Chuuya Nakahara, Dazai's partner in the infamous duo of Port Mafia. The story then resumes to the present time and it is peaceful, with the cease-fire between the Agency and the Mafia.
Somewhere in the slums, Francis, the defeated and former leader of the Guild, begins to rise again and attains funds to find what he seeks and save his family. Simultaneously, Fyodor Dostoevsky initiates a plan to bring down both the Agency and the Mafia in one swell swoop. He uses a Gifted individual with the 'cannibalizing' power to poison both leaders of the groups, with the condition that only by killing one of them can the other be saved. His plan nearly works when the two groups battle it out but an unexpected guest arrives on the scene.
Soueski, the teacher of Fukuzawa and Mori, stops their fight. Akutagawa and Atsushi track the one with the cannibalism ability and Dazai works with Francis to arrest Fyodor. The season ends with Atsushi and Akutagawa, who still can't put their differences aside, promising to fight in one year under the condition that Akutagawa vow not to take a single life until then.
Season 4
Season 4 starts with a murder case that Ranpo solves which turns out to be a trap for the Agency planted by Fyodor. They are on the run because they were framed for executing people on live TV. The world thinks they are guilty because this is written on a page of The Book, in which anything written becomes reality. They are hunted down by The Hunting Dogs, a military police group of Gifted. In the meantime, Port Mafia protects the Agency with a deal that Mori can choose one member of the Agency to join the Mafia as payment for the Mafia's help in saving the Agency. In the final episode, Mori wants Yosano to join them but Yosano refuses.
Season 5
Akutagawa dominates Atsushi in their fight while Fyodor manages to escape the Mersault prison. Sigma is waiting for him outside and asks him how he could communicate with his minions, it turns out that Sigma had been using vampires to send messages outside. They board a helicopter and fly away from the prison in victory.
Meanwhile, Aya realizes she can free Bran. As Bran is freed, he becomes Aya's knight for her selflessness. Elsewhere, Fukuzawa wakes up again and tries to attack Fukuchi. The two end up in Poe's novel space, they engage in conversation that makes Fukuzawa realize Fukuchi's true goal, which is to get rid of war. Fukuchi then reveals that he learned about a prophecy of a World War 36 years from now because of Amenogozen. Fukuchi became the common enemy of humanity to get Fukuzawa to kill him so that he could take the One Order from him. Fukuzawa hesitates, but Teruko stabs Fukuchi from behind. Fukuchi dies in Fruruzawa's hands, while he weeps for his friend and his ultimate sacrifice.
Bungou Stray Dogs Season 6 Expected Plot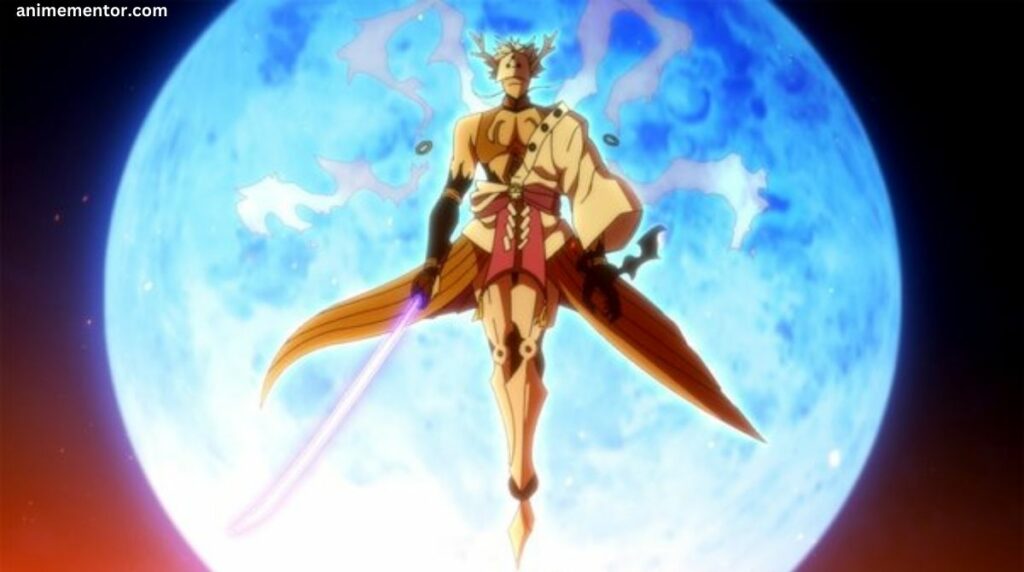 Depending on how closely it adheres to the manga and where the fifth season left off, Bungou Stray Dogs Season 6's plot will follow with the Decay of Angels arc in the fifth season.
A new enemy group to destroy the world through the use of a strange book with the ability to change reality is introduced. While addressing their problems and disputes, the Armed Detective Agency and their supporters must stop them.
The amount of material left in the manga may determine whether this arc will be continued or a new one will start in the sixth season. However as the characters encounter new obstacles and adversaries, we can anticipate more action, drama, humor, and mystery.
Bungo Stray Dogs Season 6 Expected Cast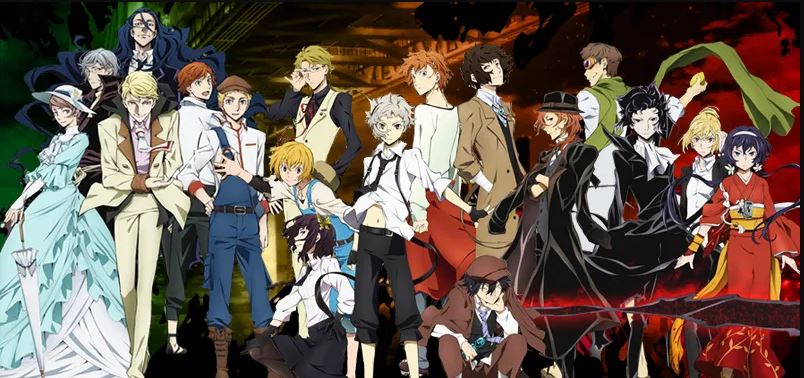 Unless there are any additions or changes, Bungou Stray Dogs Season 6's cast and crew will probably remain the same from the previous seasons. These are a few of the key characters, actors, and anime staff members who contributed to the show.
Osamu Dazai – Mamoru Miyano also Light in Death Note, Rin in free, Tamaki in Ouran High School
Atsushi Nakajima – Yoshitsugu Matsuoka, also Sora in No Game No Life, Kirito in SAO
Chuuya Nakahara – Kisho Taniyama, also Jean in AOT, Yuuya in JoJo's Bizarre Adventure
Ryunosuke Akutagawa – Jun Fukuyama, also Koro-sensei in Assassination Classroom, Lelpuch in Code Geass
Kenichiro Yosano – Hiroki Touchi, also Estarossa in Nanatsu no Taizai, Baldroy in Kuroshitsuji
Which Anime Studio is producing this show?
Bones Studio has been the animation Studio behind this anime series since it's first series and will continue to be so. This studio is famous for animating series like 'Fullmetal Alchemist Brotherhood', 'Mob Psycho 100', 'My Hero Academia', and so on.
FAQs
How many episode will be there in Bungo Stray Dogs Season 6?
Bungo Stray Dogs Season 6 might have 13 episodes.
Who is the creator of Bungo Stray Dogs?
Bungo Stray Dogs' creator is Igarashi, Takuya.
What is the age rating of Bungo Stray Dogs?
Bungo Stray Dog's age rating is 17+
Will there be a Bungo Stray Dogs Season 6?
Currently, there is no confirmation about Bungo Stray Dogs Season 6.
Is there any promo for Bungo Stray Dogs Season 6?
No, there is no promo for Bungo Stray Dogs Season 6.
Where can you watch Bungo Stray Dogs?
You can watch Bungo Stray Dogs on Crunchyroll and Netflix.