There is nothing quite as memorable as a stunning anime series that doesn't hold back on its animation. Made with an extreme level of care, such animes become instant hits with fans as they break barriers in terms of visuals while keeping viewers in awe.
With the constant improvement in technology, we have seen several such animes where it feels like the studios making them did not care about their budget. In this article, we will be looking at some of the best among these.
10. Hyouka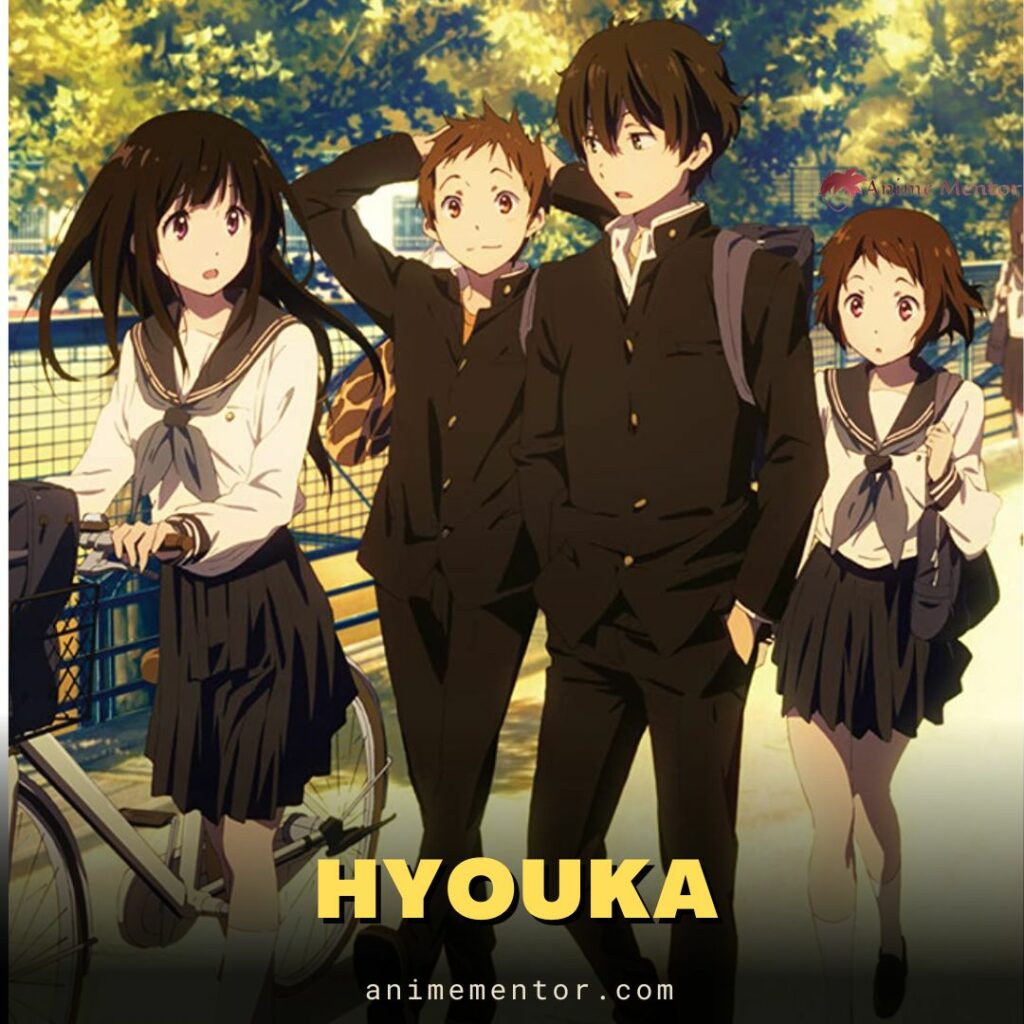 Hyouka is an intriguing anime that follows the members of a school club and their daily activities as they follow and try to solve mysteries. While these might seem trivial, they help in bringing them closer together while also commenting on many of the issues affecting the lives of students.
While there is an air of mystery throughout, the anime is relatively calm and has the standard atmosphere of a slice of life. Its standout feature is its gorgeous animation which completely enhances every scene while making all 22 episodes pass through in a breeze.
For anyone who wishes to watch a truly unique anime which does not follow any trope or cliché, Hyouka is definitely worth a watch.
9. Attack on Titan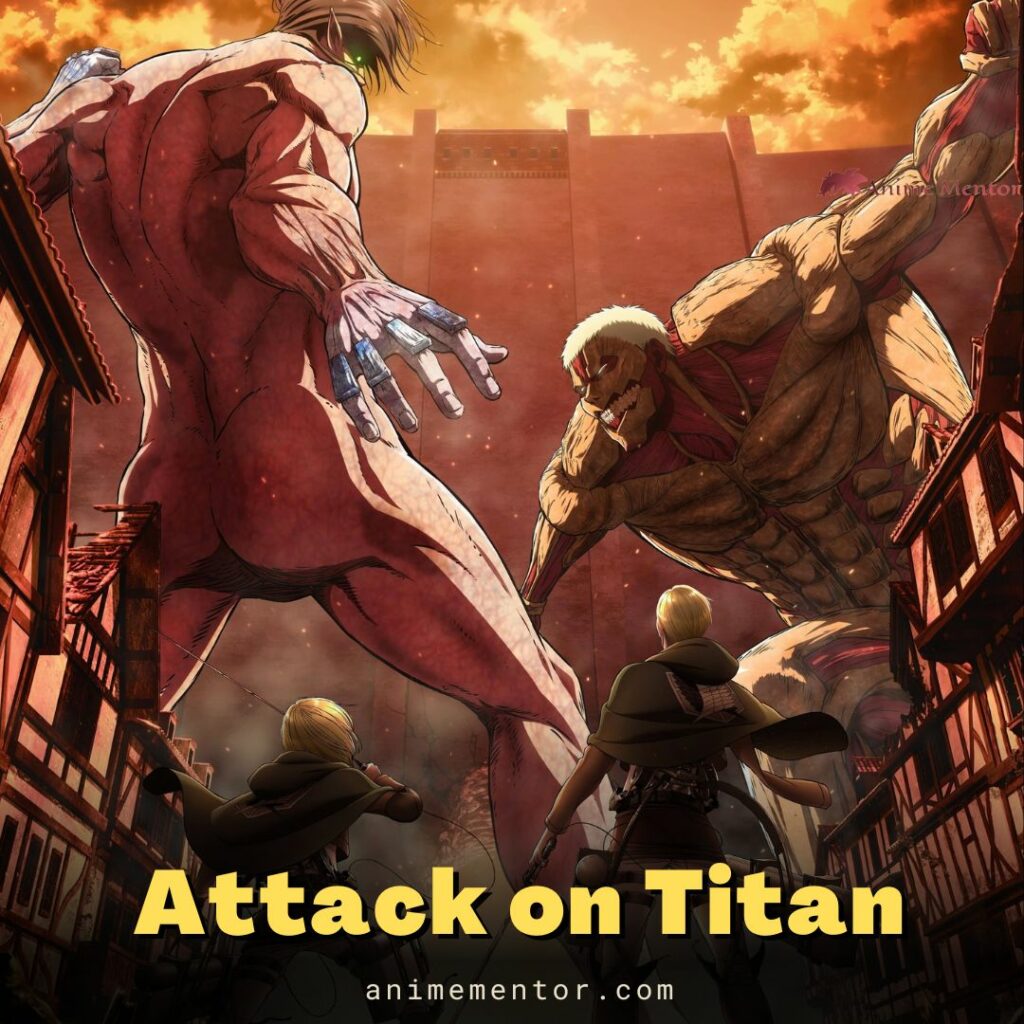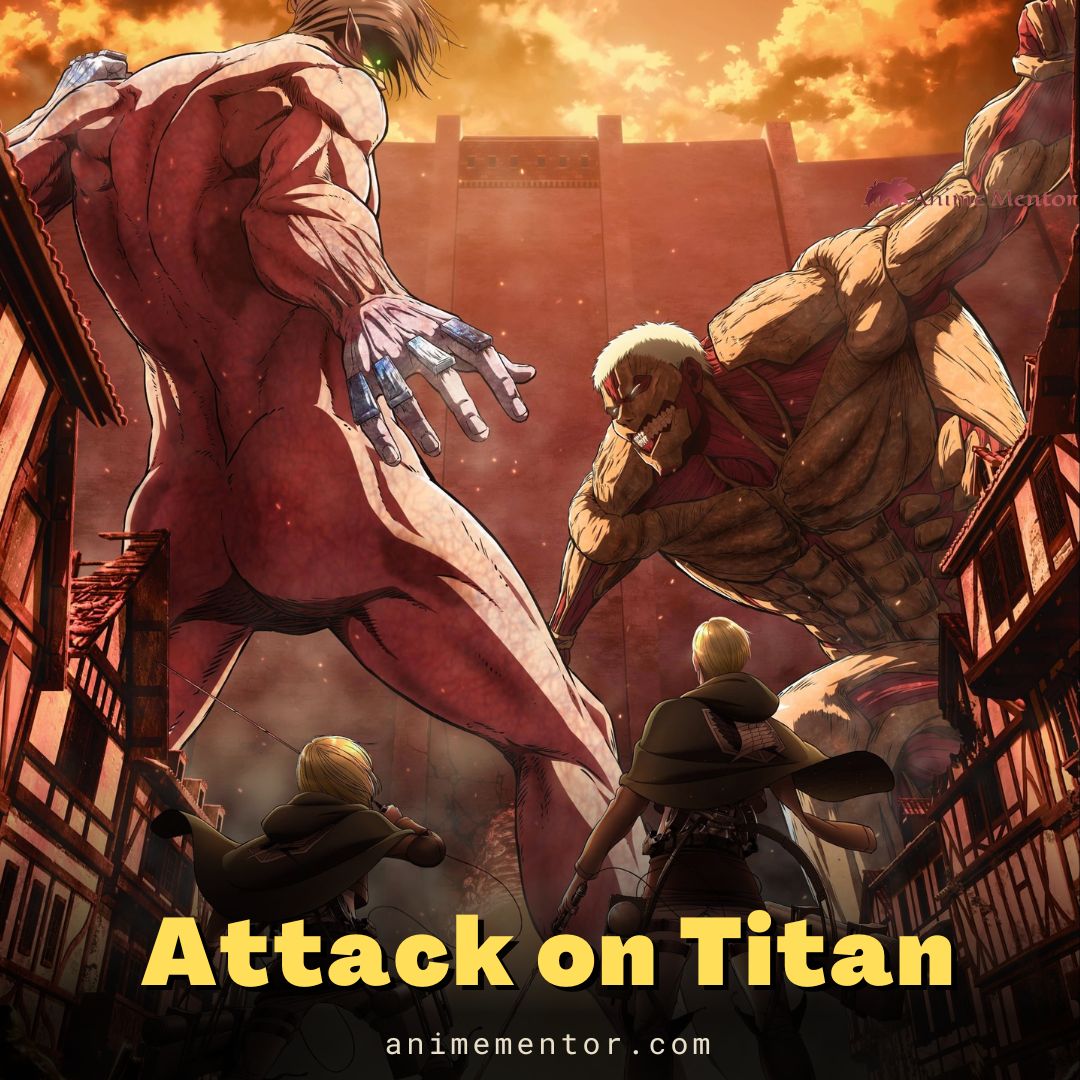 As arguably the most popular anime to release in the past decade, Attack on Titan is a bold and shocking series which never fails in impressing fans. Set in a world overrun by giant monsters known as Titans, it tells the tale of its protagonist, Eren, as he wishes to destroy these creatures for killing his loved ones.
While this seems like a relatively simple story, the series only keeps getting crazier and elevating in terms of complexity while even commenting on several real world issues. At the same time, one of the reasons why Attack on Titan is so loved is its intricate and high octane fight sequences.
With humans slinging around in grappling gear while slicing up Titans, the smooth and fluid animation by both WIT and MAPPA Studios take it to another level.
8. Jujutsu Kaisen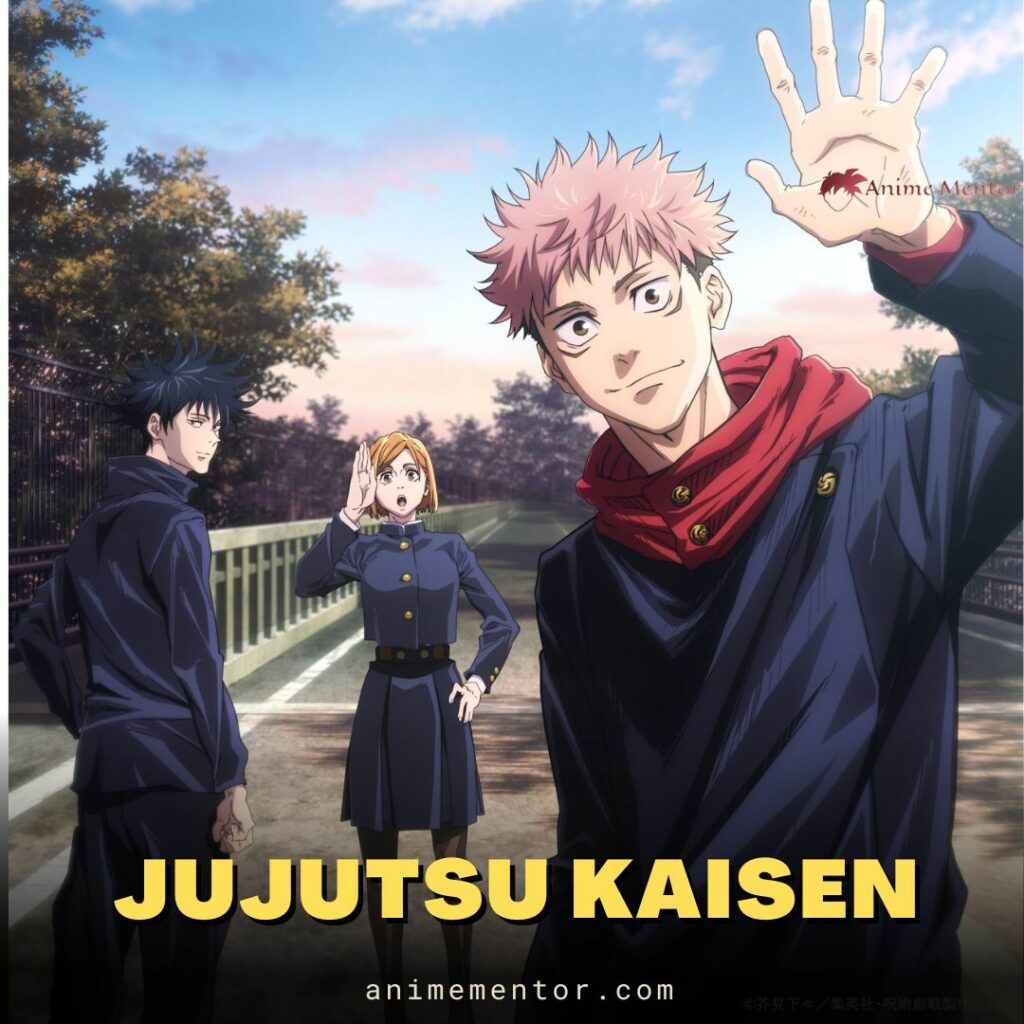 MAPPA Studios has recently come into the limelight for its stack of ambitious projects. What started off its rise to fame was the amazing Jujutsu Kaisen which is considered the gem of new gen anime.
It follows a young boy named Yuji Itadori as he gets roped into the world of curses after eating a suspicious finger to protect his friends. He soon finds out that this ended up with him harbouring the King of Curses, Sukuna, and in order to not get killed, he enrols into a special school to increase his strength.
With an extremely creative power system and a plethora of different characters, Jujutsu Kaisen is a spectacle which leaves viewers amazed every episode. With the second season scheduled to come out soon, this is one series which no one should be skipping out on.
7. Mob Psycho 100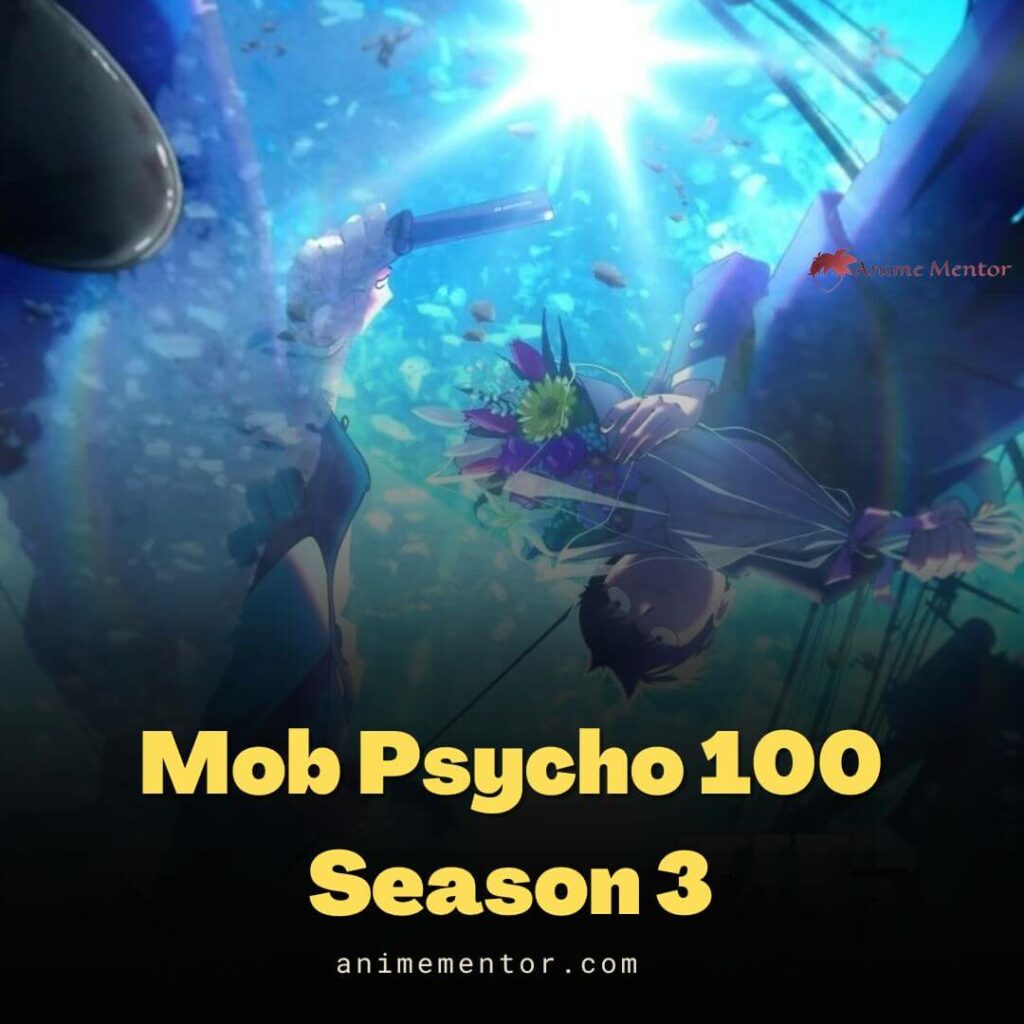 At first glance, Mob Psycho 100 might seem like a childish show with basic animations it features a young boy named Mob who is trying to figure out his self-identity while using his psychic powers to defeat any threats.
We soon find out that the series is anything but ordinary as it is an extremely relatable coming-of-age story with exhilarating fight sequences. With some of the finest rage moments brought to life by the amazing Studio Bones, the anime is an emotional journey which will have you entranced from start to end.
For fans who want some extremely unique visuals and a touching story about a shy, young boy, this is one of the best out there.
6. Fire Force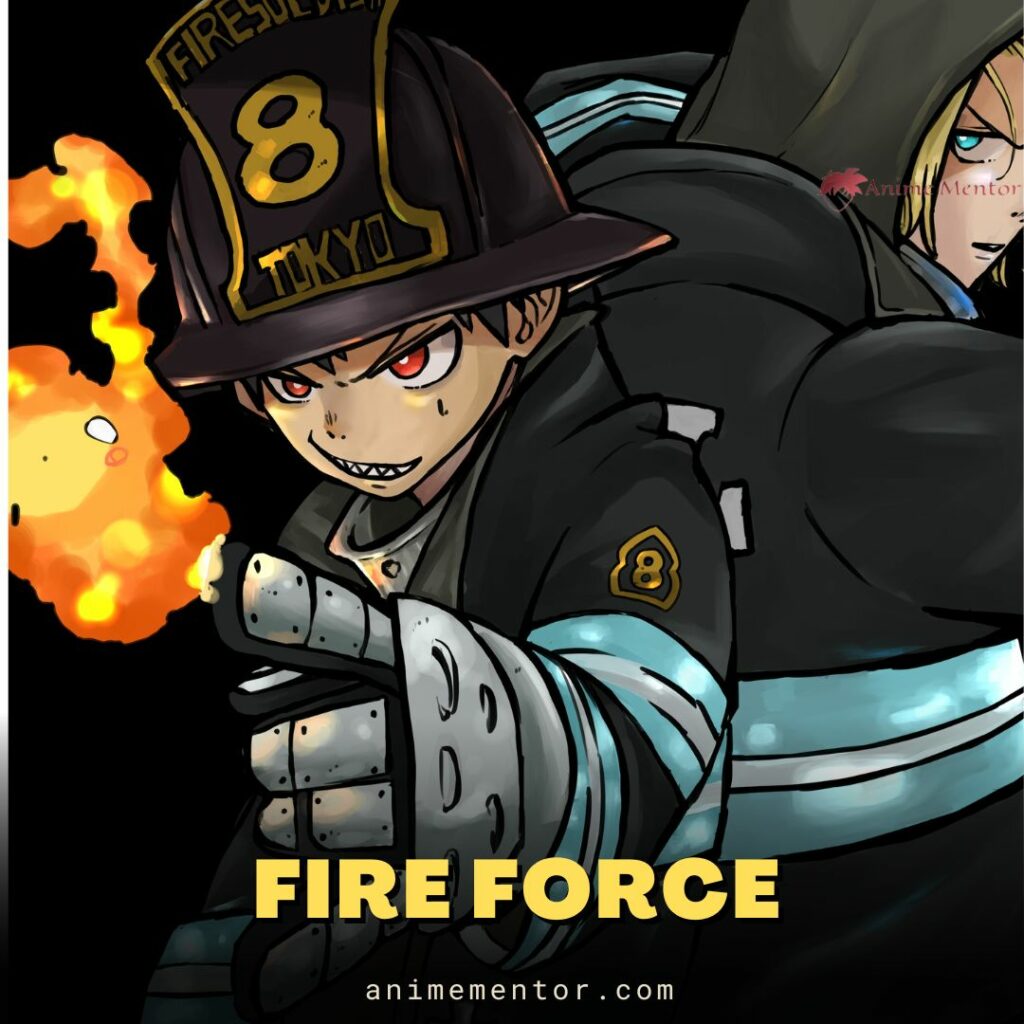 Fire Force is an explosive series which takes us to a world where humans face the danger of self-incinerating and becoming violent monsters. To prevent this, however, exist the special fire force who work towards eliminating such threats.
The story follows a boy named Shinra as he joins this group to protect innocent people as well as find out the reason behind him losing his family in the past.
While the fan service might get excessive at moments, Fire Force has blown away the expectations of viewers with amazing animation and incredible sound design which make it a delight for all the senses.
5. Violet Evergarden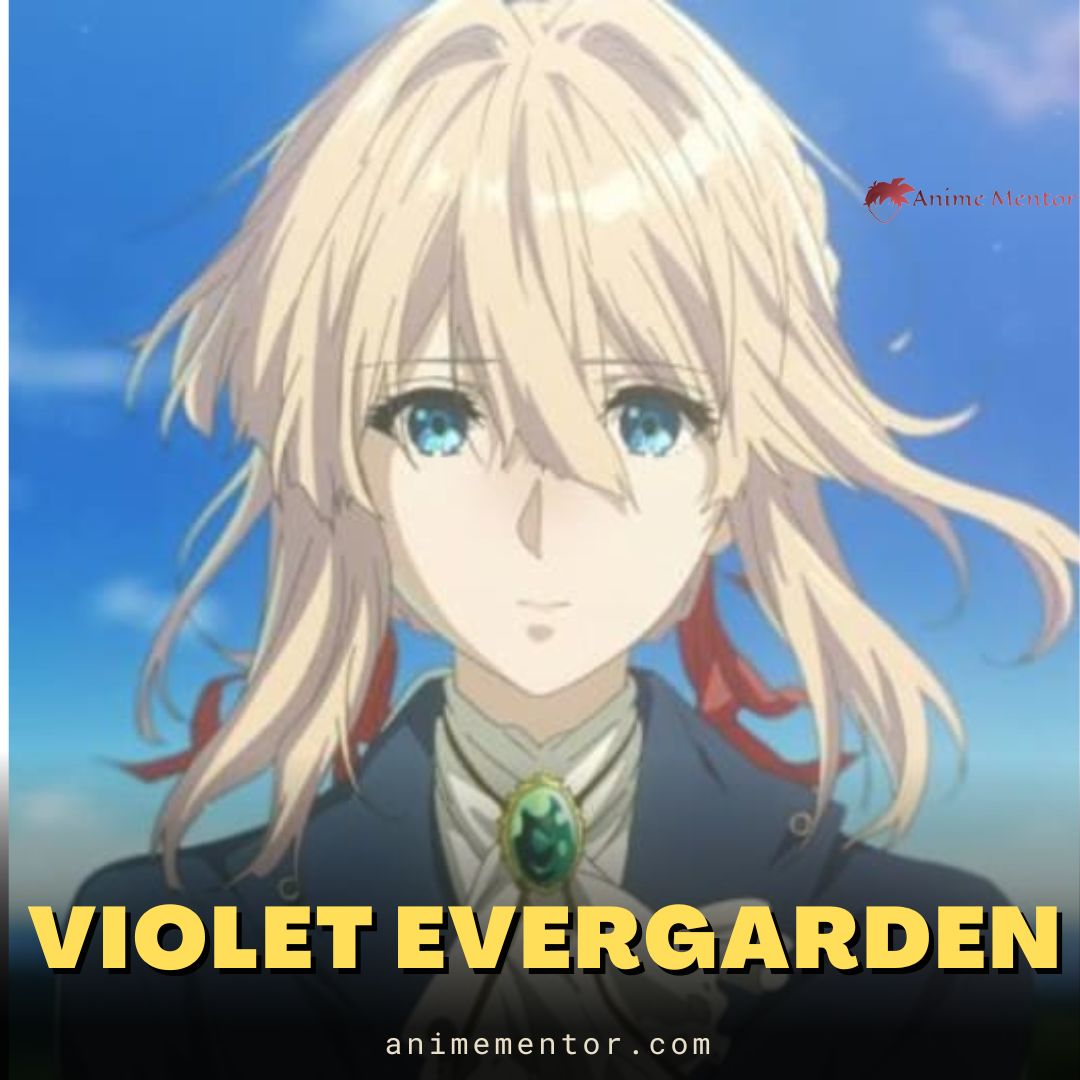 Violet Evergarden is the tear-jerking tale of a young girl named Violet as she struggles to get accustomed to regular life after having been used as a tool during the war. While working as an auto memory doll who pens down the thoughts and wishes of people, she also tries to figure out the true meaning of the word "Love", as she had been confessed to by a superior officer she respected but feared to be dead.
With each passing day of Violet's life, we see the emotional growth she has through every experience. While working directly with the feelings of people, she tries to sort and figure out her own.
A story as beautiful as this is completely raised in quality with its extraordinary animation by the ever-impressive Kyoto Animation Studios. For fans who wish to watch a hard-hitting and dramatic story of self-love and growth, there aren't many animes out there which surpass Violet Evergarden.
4. Your Name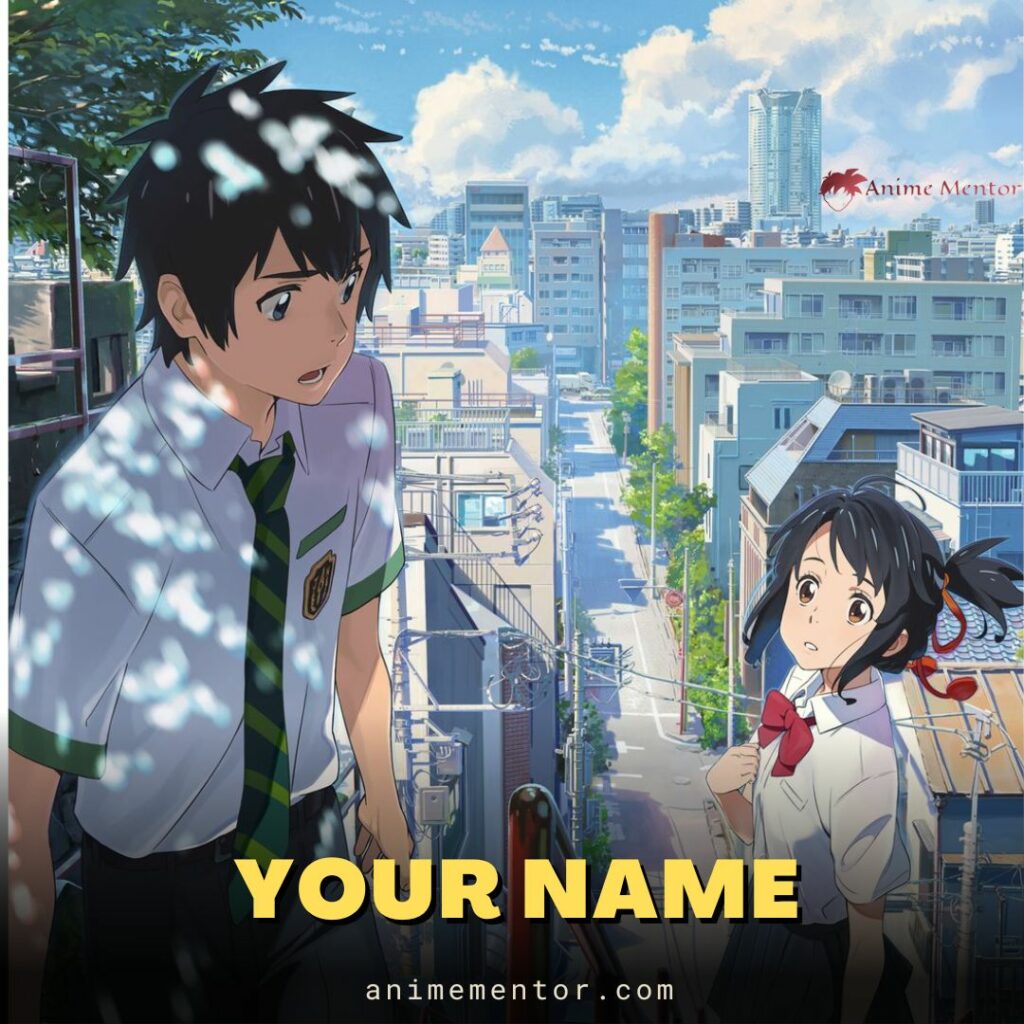 Made by the great Makoto Shinkai, Your Name is a masterpiece which hits viewers in the feels while also keeping their eyes glued to the screen throughout. It follows a boy and a girl who are connected through a phenomenon which makes them switch bodies.
While living each other's lives, they gradually grow closer.However, when wishing to meet, they are tested by fate which pushes their trust and persistence to the brink.
In addition to being a wonderfully thought out story which resonates with everyone, it features some of the best visuals anime has to offer which has directly contributed to its worldwide fame and success.
3. Demon Slayer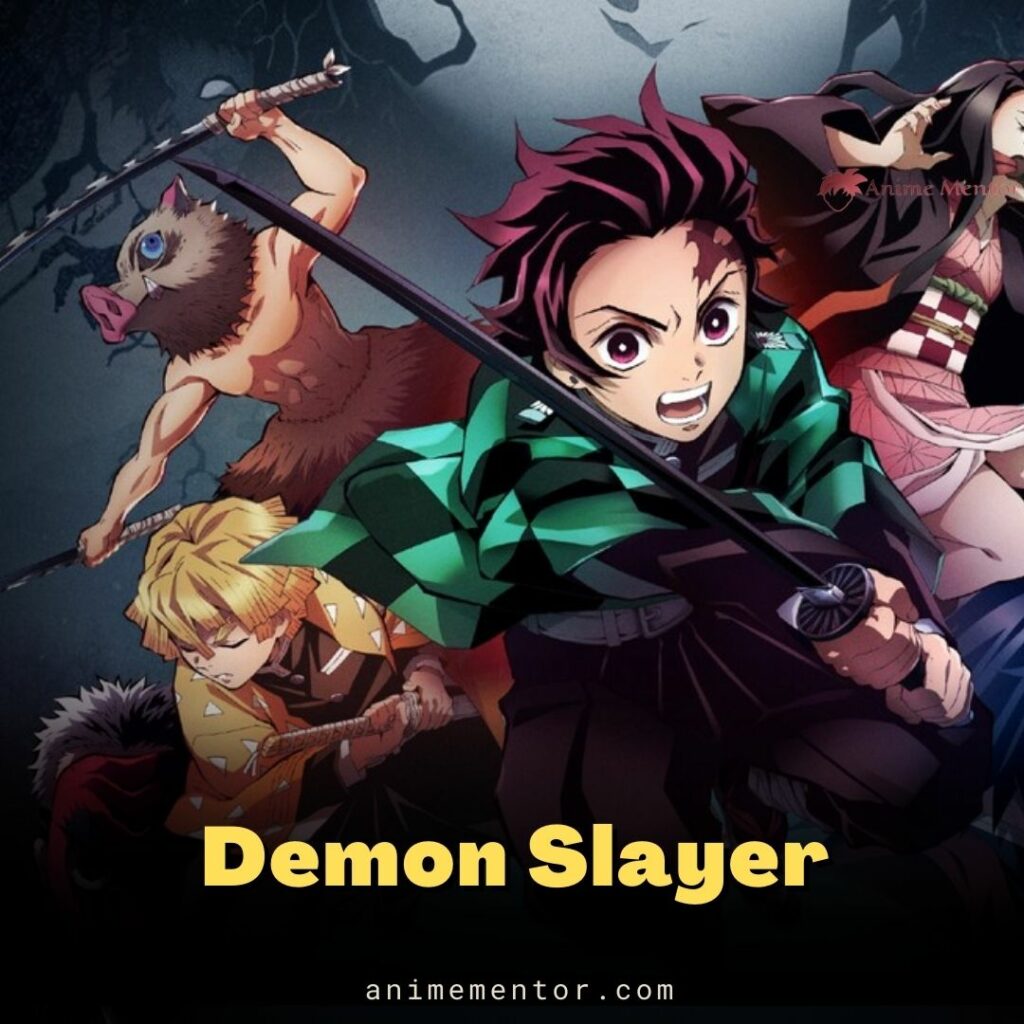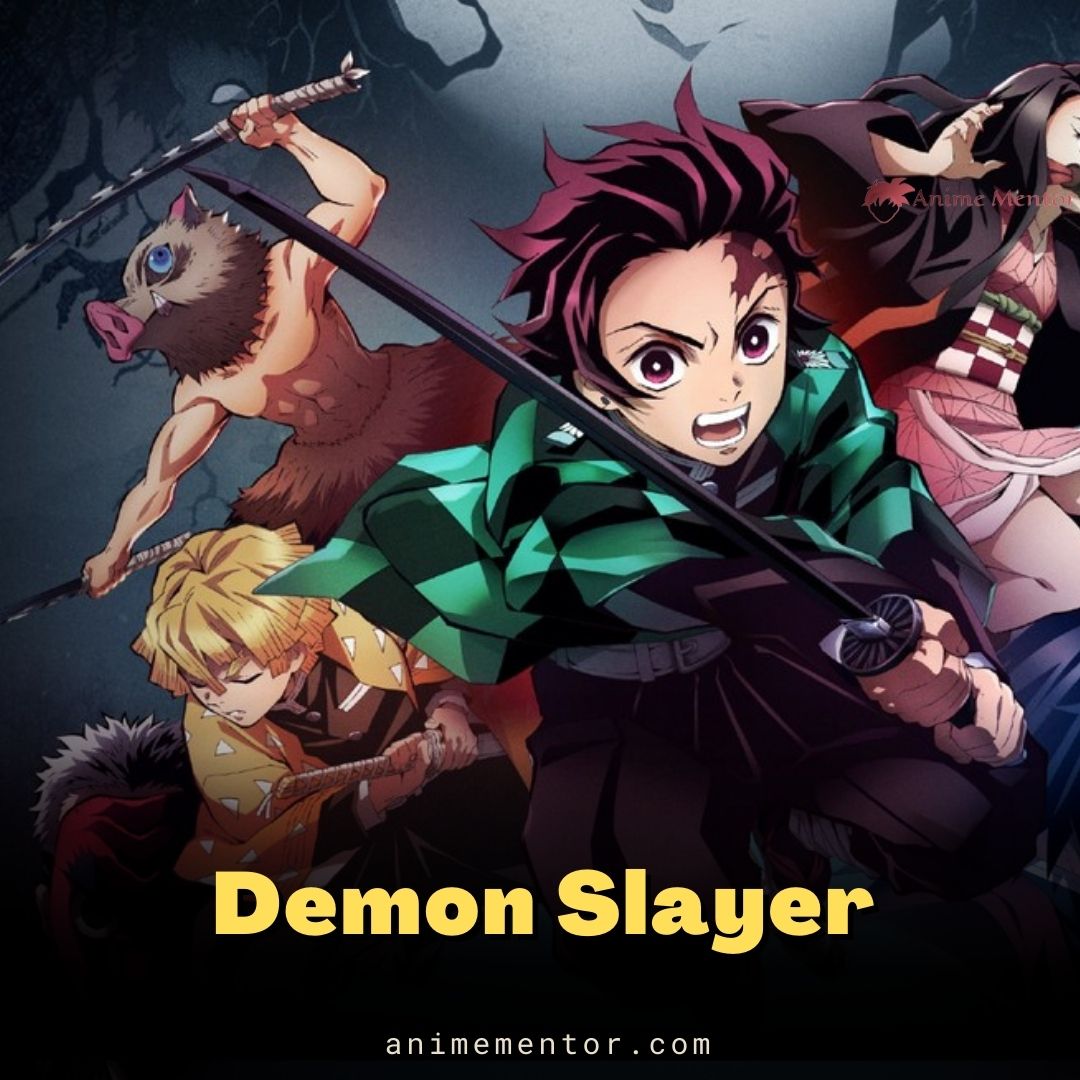 Possibly the most expected choice in this list is the immaculate Demon Slayer anime by Ufotable Studios. It follows the journey of a boy named Tanjiro as he looks for a way to save his sister after she is turned into a demon and the rest of his family is killed.
On his path, he joins the Demon corps which fights against powerful demons to protect mankind. In this, he makes several meaningful connections while working towards getting stronger and getting revenge for the atrocities committed by the enemies.
With a blend of both 2D and 3D animation which brings the sword techniques and intensity to life, it is unsurprising that Demon Slayer is ranked high on this list.
2. The Tale of Princess Kaguya 
When talking about Studios forgetting about the budget in the literal sense, The Tale of Princess Kaguya cannot go without mention as it is the most expensive anime film to ever be made.
This retelling of a classic tale follows a young girl who is born from a bamboo shoot and spends her days in leisure. However, thinking that she is meant for a greater purpose, her adoptive father gives her a lavish lifestyle which ironically steals her happiness away and eventually drives her away from this world.
While the story is very popular in Japanese culture, this version by Studio Ghibli is absolutely stunning in every scene while pulling out all the stops to ensure that viewers have a once-in-a-lifetime experience.
1. The Fate Series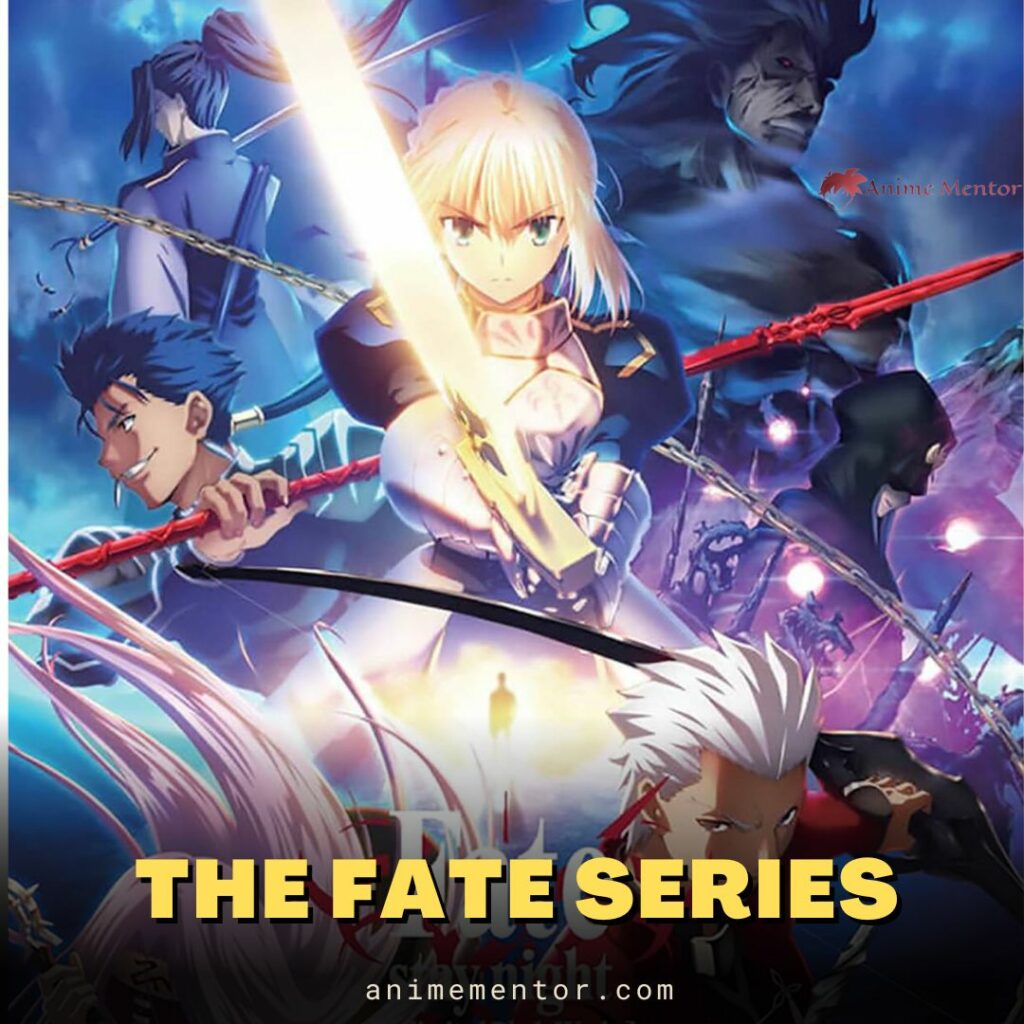 The Fate Series is the main reason why Ufotable Studios is considered by many to be the finest producer of anime in the business. Spanning 2 separate shows and 3 movies, the story follows alternate routes of a fantastical battle known as the Holy Grail War where heroes and legends from history fight while serving under masters.
With the objective of procuring the Holy Grail, we witness this epic anime give out some of the best fights in history. With the quality only getting better and better with each series, finding a better anime is going to be a very hard task for fans.
Due to this, the Fate series has convincingly cemented its position at the top of this list.