We are back again with another heart-throbbing list. This list contains the top anime series where the main protagonist is himself a GOD or is considered a GOD.
Everyone likes characters who display huge strengths and powers to make the scenes enjoyable.
From Dragonball to Noragami, we bring forth the best list where the MC is full of godly powers.
So, without any further ado, let's jump into the list straight away:-
1. DRAGONBALL SUPER
Mc: Son Goku ( Angel)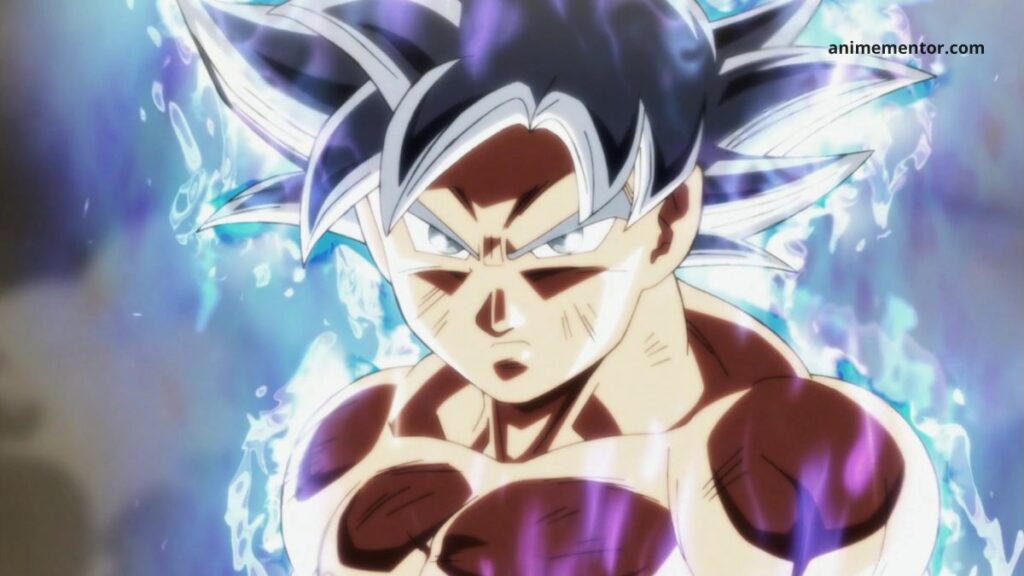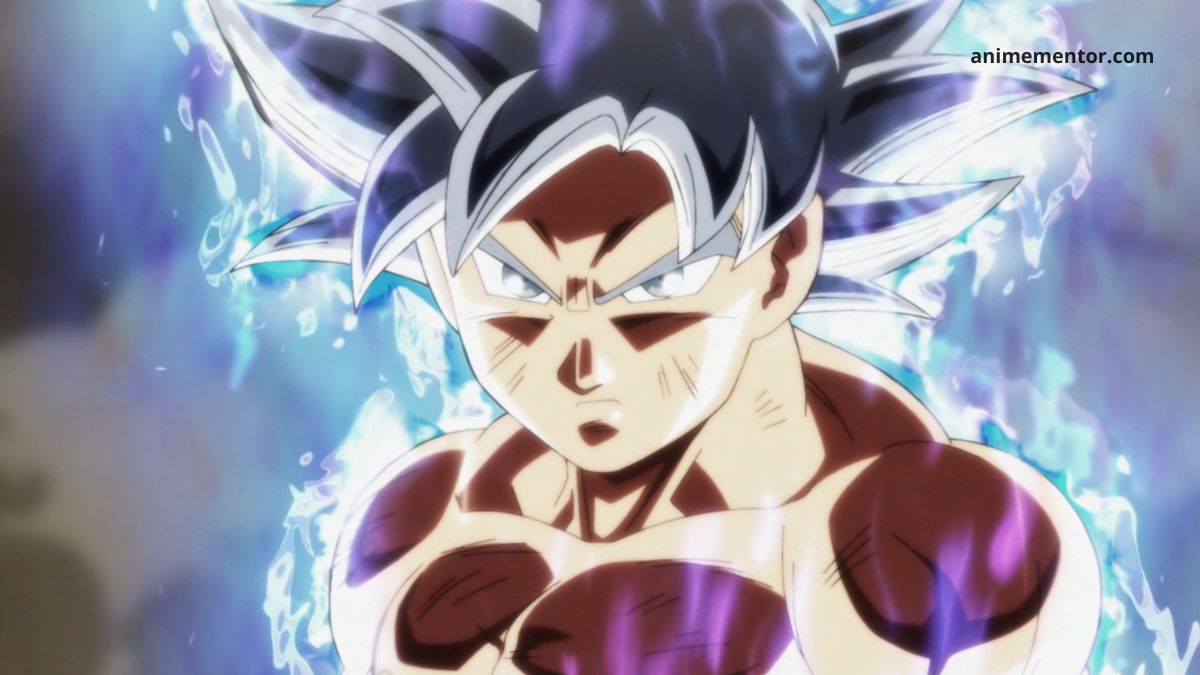 Author: Akira Toriyama
Genre: Action, Adventure, Comedy, Martial Arts, Shounen, Super Power
Episodes: 131
Four years ago, Majin Buu was defeated by Goku and his friends and after that, they now live in a peaceful world. Goku is now working as a farmer to support his family and friends. At this time, Beerus, the god of destruction was awakened from his great slumber.
Together with his angelic assistant, Whis, they set towards earth to defeat the Super Saiyan God warrior. Beerus threatened to destroy the earth if he loses to him. To protect his family Goku achieves the Super Saiyan God form and fights Beerus but he ultimately loses. But his constant efforts please Beerus and he spared Earth.
During this time, a Tournament of Power was to be held where fighting teams representing their universe will participate. Here the winning team can wish for anything and the rest are to be erased. Now Goku and his team of fighters participate in this tournament to protect everyone!!
2. The God of High School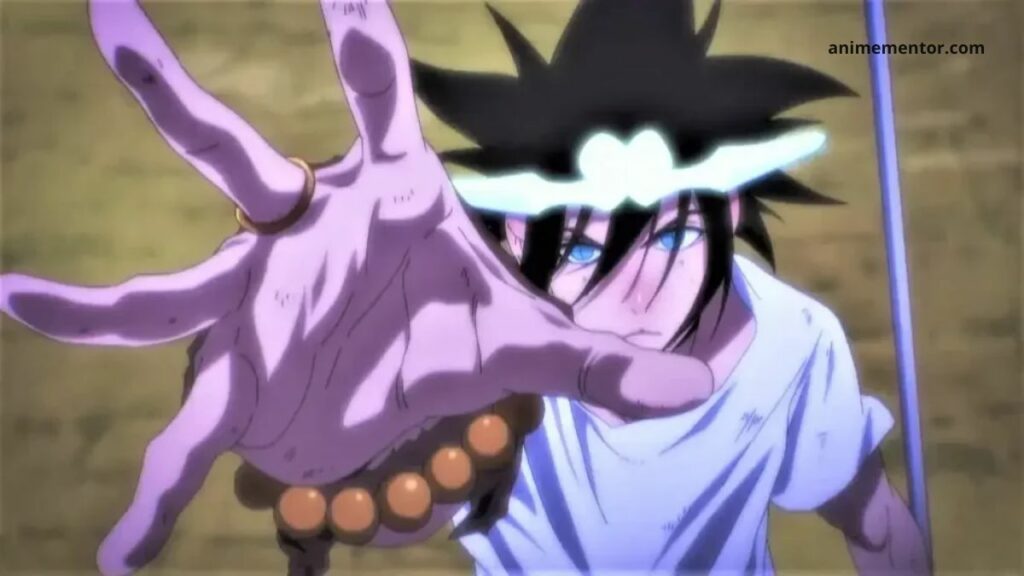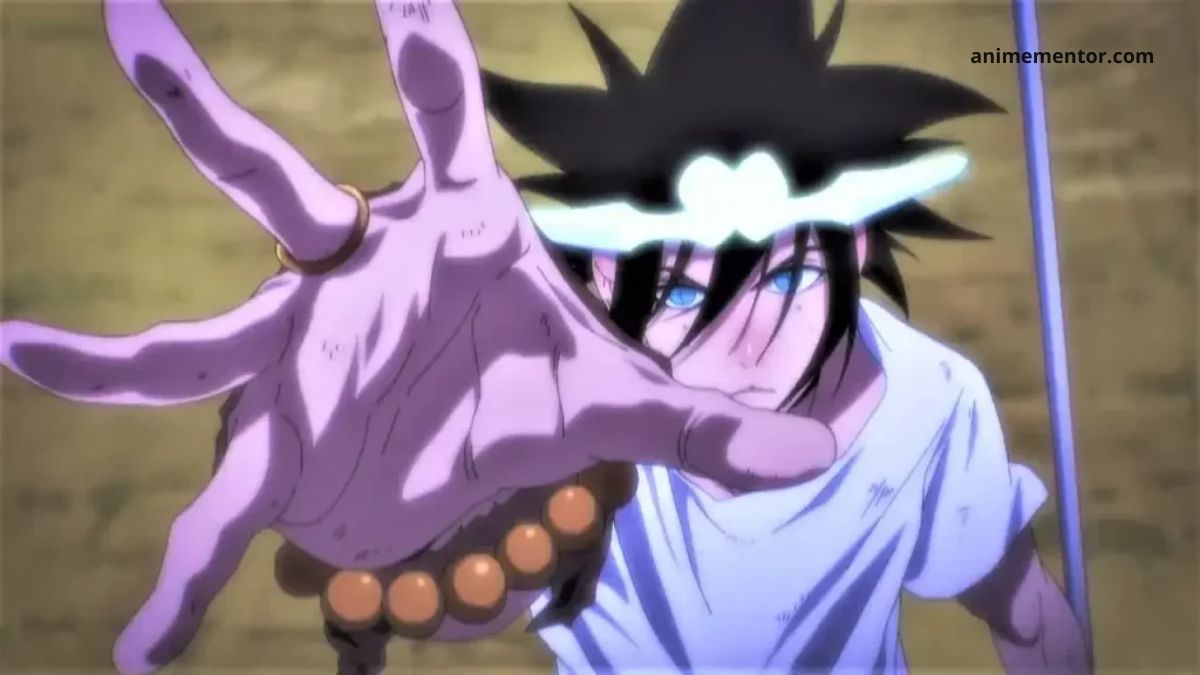 Author: Yonge Park
Genre: Action, Adventure, Comedy, Fantasy, Martial Arts, Sci-Fi, Supernatural
Episodes: 13
Jin Mori is a 17-year-old martial artist who lives in Seoul, South Korea. He loves to fight with strong people and get better at fighting.
Now, he is invited to a martial arts tournament namely "The God of High School". In this tournament, strong individuals from different schools all over the country participate to prove their strength. The winning candidate can ask for anything he wants.
This competition was held by a shadowy organization whose motive was unknown, but Jin Mori is ready to overcome all difficulties and unlock his true potential!
3. Noragami
MC: Yato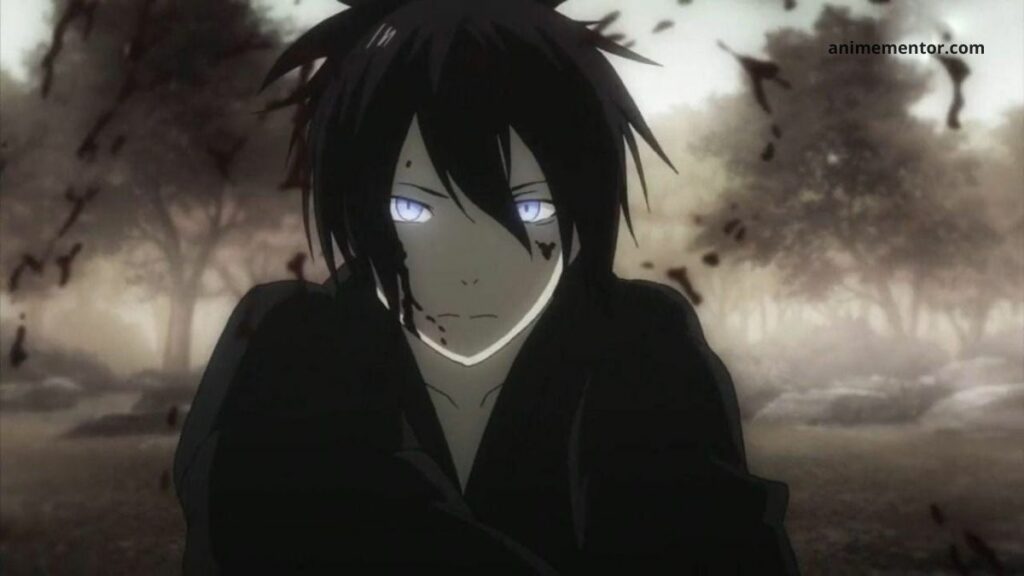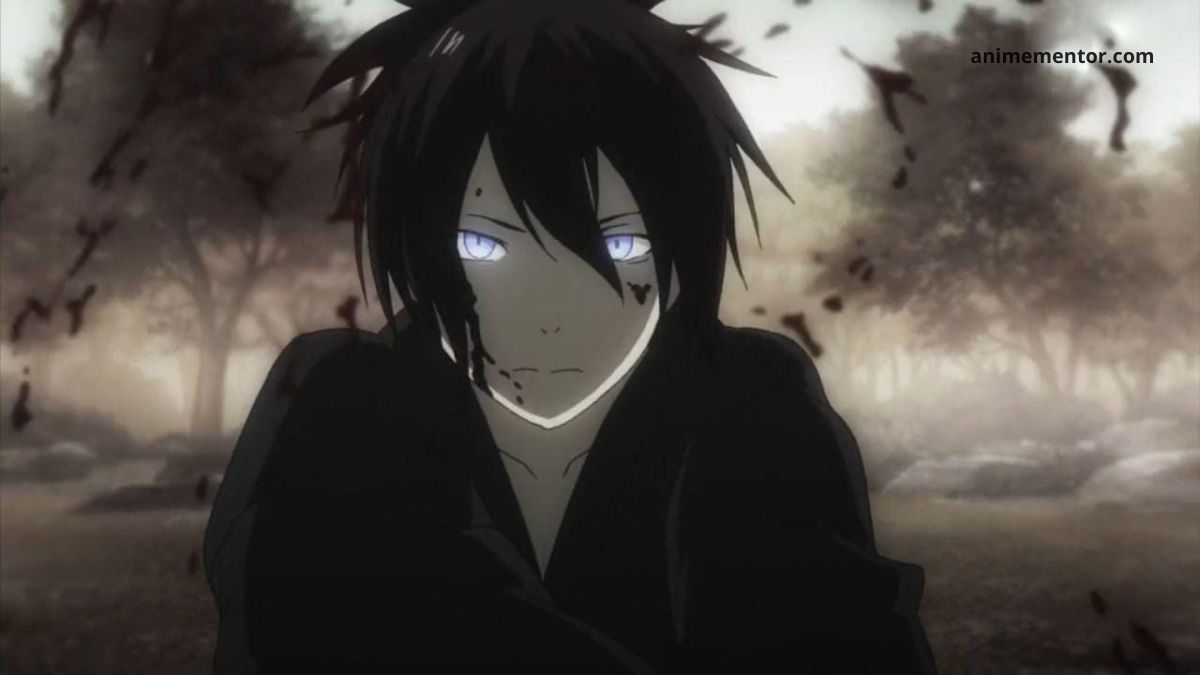 Author: Adachitoka
Genre: Action, Adventure, Shounen, Supernatural
Episodes: 12 + 13
When a middle school girl named Iki Hiyori was harassed because of her classmates, she went to the restroom to escape from it all. On the restroom's wall, a certain phone number was written along with a message stating that they will solve any problems for you.
Hiyori calls the number, and encounters a peculiar homeless boy named Yato who calls himself a GOD!!
Yato is a jersey-wearing guy, who performs work in exchange for money. His only wish is to open a shrine for himself someday.
Though he looks like a lazy and rough boy, there's more to his past than we knew….
4. HEROIC AGE
MC: Age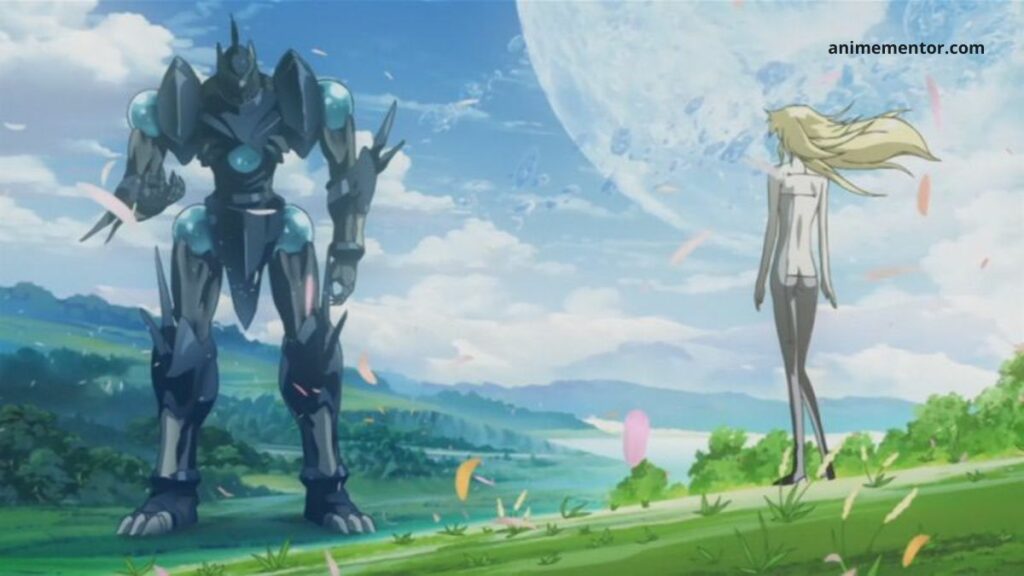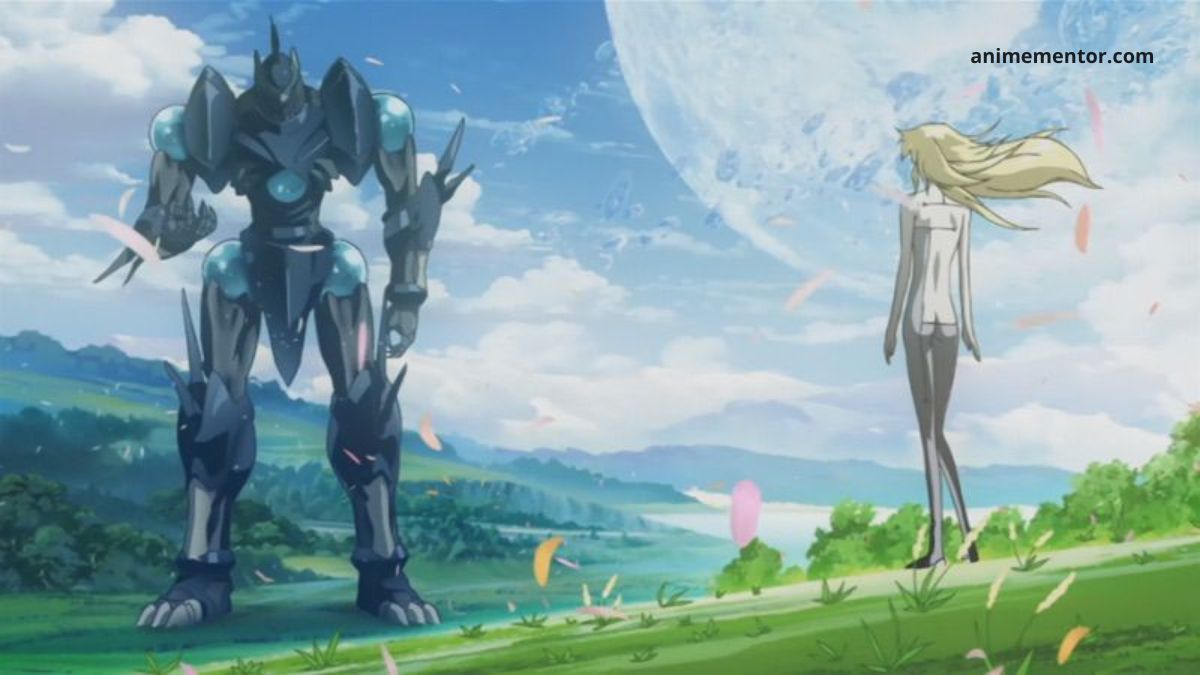 Author: Tow Ubukata
Genre: Action, Mecha, Military, Sci-Fi
Episodes: 26
The sentient races launched into space, to answer the call they got from the GOLD RACE. This human race was known as the iron race as they were the last race to launch.
After many years, today, humanity is facing extinction by the dominant silver race. To save the people, Princess Deianeira goes out on a journey toward a different galaxy which she learned from her royal family. A prophecy was passed to the royal family by the gold race.
In her journey, she meets a boy named Age. Now, this encounter's gonna create a whole new experience for them which will ultimately change the fate of the world.
5. THE WORLD GOD ONLY KNOWS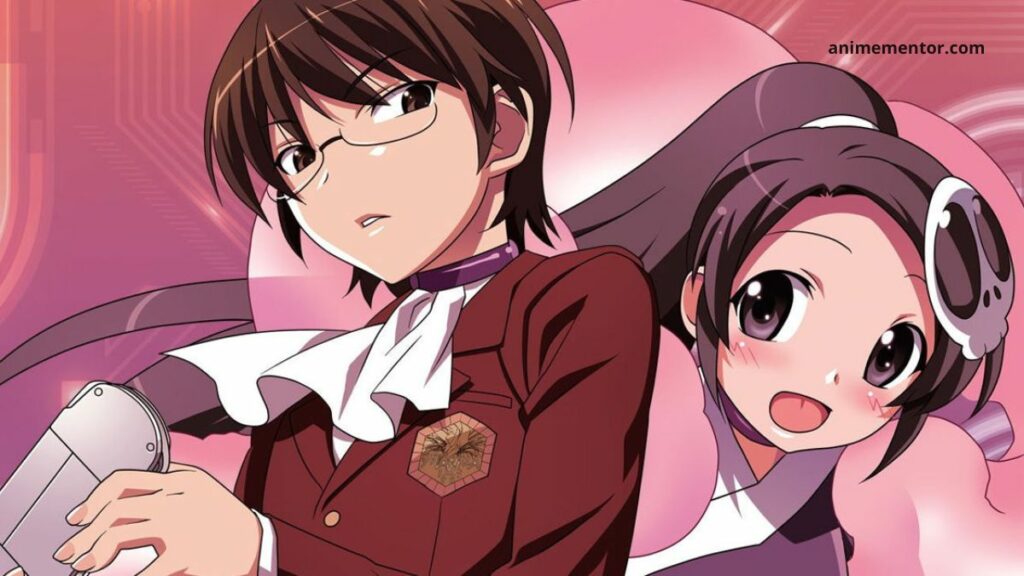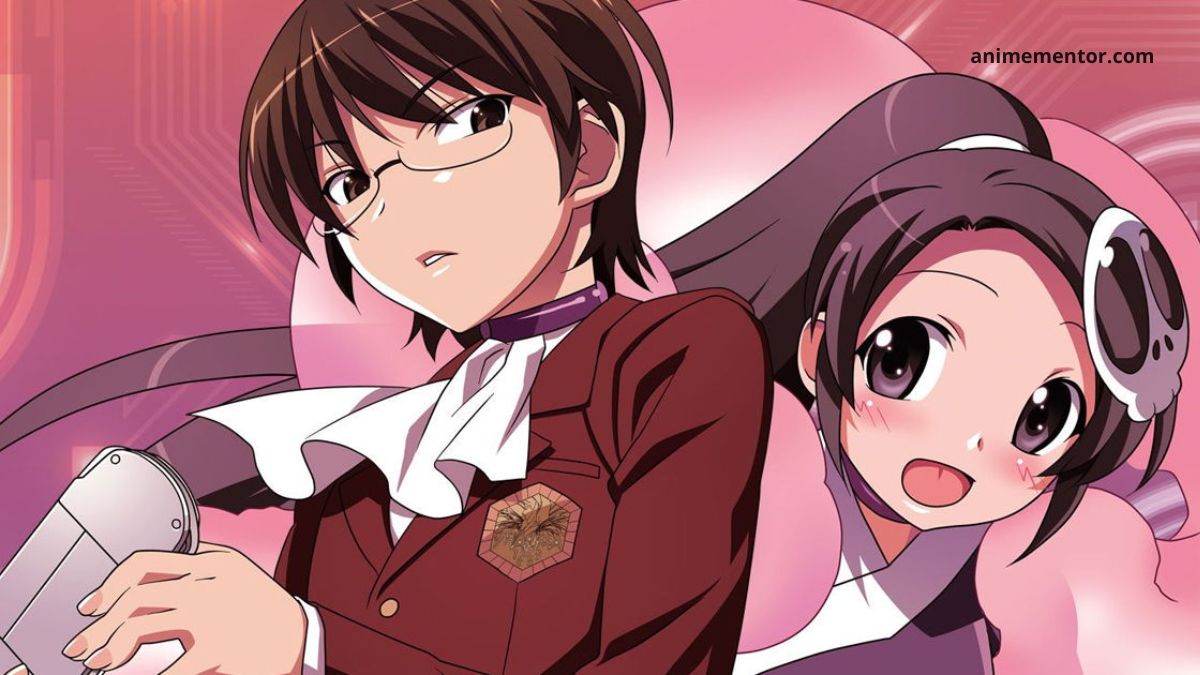 Author: Tamiki Wakaki
Genre: Comedy, Harem, Romance, Shounen, Supernatural
Episodes: 36
Keima Katsuragi is known as Otamega in his school as he is an otaku and a gamer. He is known as THE CAPTURING GOD on the internet.
He was offered a contract to capture girls one day, which he accepted as he thought of it as a challenge. But suddenly a demon named Elsee from hell appeared before him. She was asking for help from him to capture the runaway spirits who were hiding in the bodies of the real girls.
At first, he refuses, but when he was made aware of the consequences, he had no choice but to accept.
6. CAMPIONE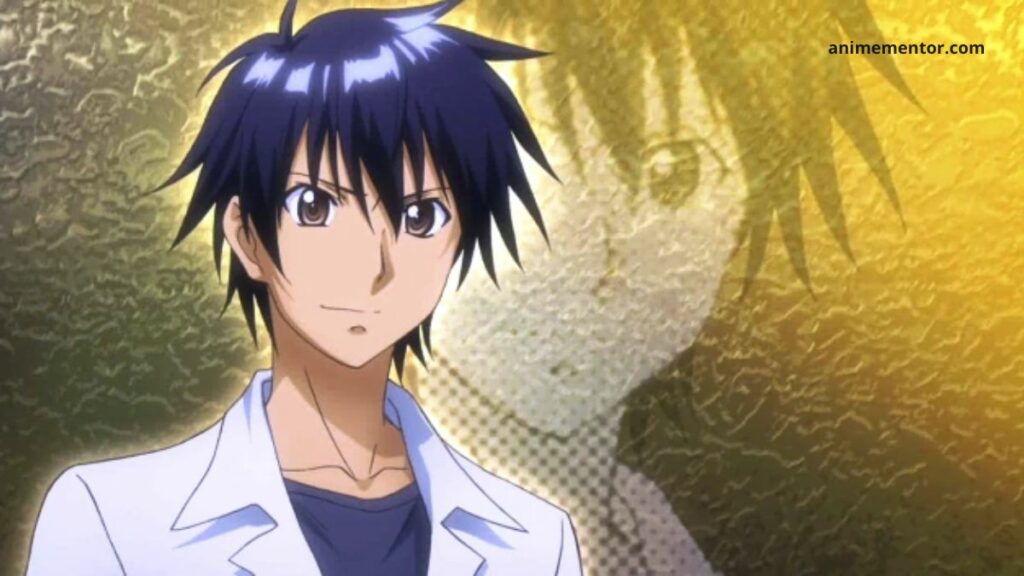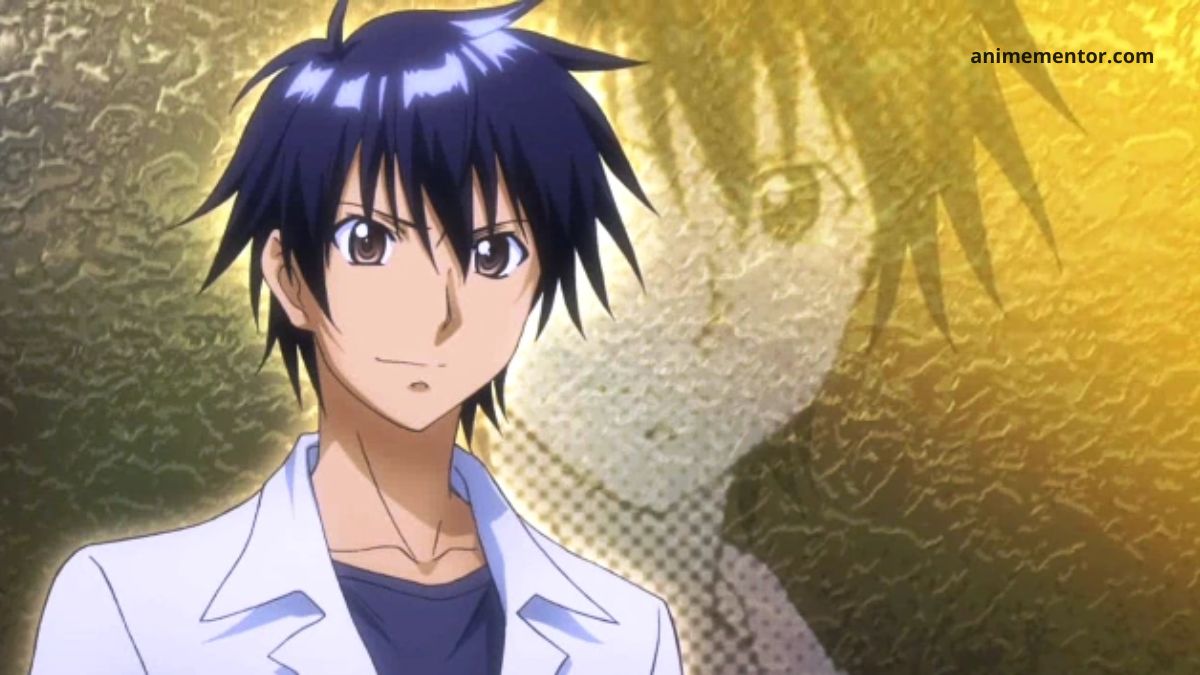 Author: Jo Taketsuki
Genre: Comedy, Ecchi, Fantasy, Harem, Magic, Romance
Episodes: 13
Kusanagi Godo, a high school boy of 16 years along with Erica Brandelli who is an Italian girl are the main protagonists of the series. To defeat Verethragna they joined together.
When Godo was 15 years old, he killed Verethragna and earned the title of Campione- god killer himself. Whereas Erica is considered a great knight of Bronze Black Cross- a magic society. Godo was now against more uncontrollable and furious gods after achieving the title of the Campione.
7. KAMISAMA KISS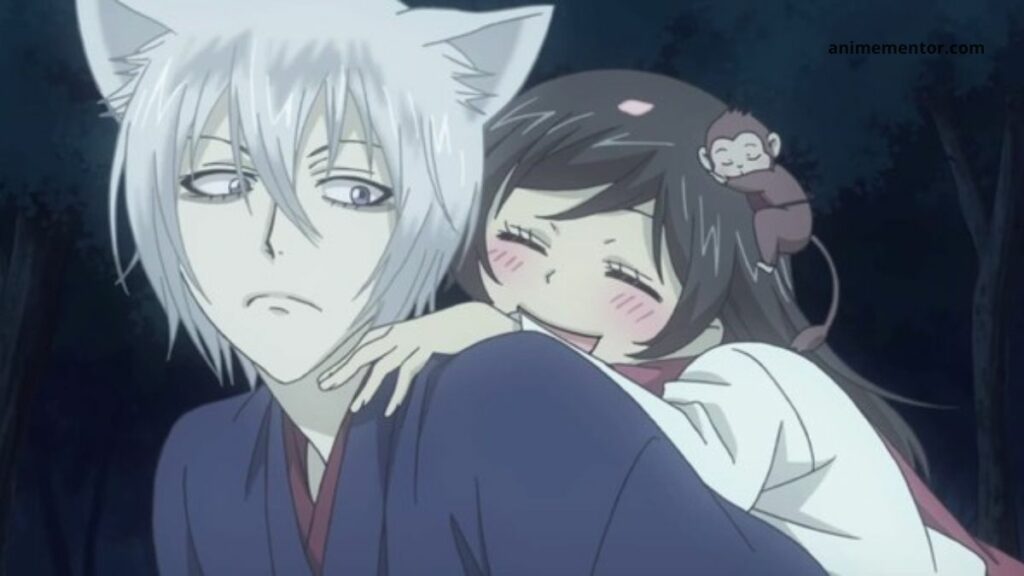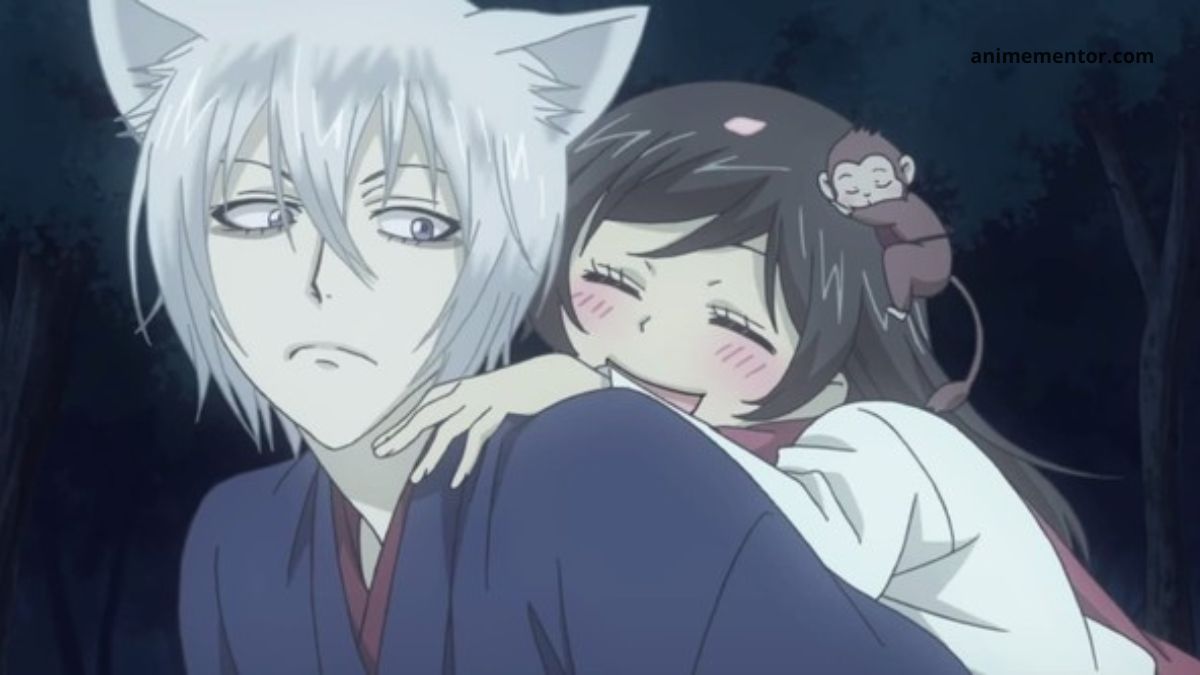 Author: Julietta Suzuki
Genre: Comedy, Demons, Fantasy, Romance, Shoujo, Supernatural
Episodes: 25
Nanami Momozono is suffering quite a lot due to poverty. They had to lose everything as her late father had a huge debt to pay. She had no place to stay, so she roamed the streets. She saw a man who was harassed by a dog and helped him, after that she explained her situation to him, to which the man offered his help. The man offered her to stay in his home in gratitude.
The home was a rundown shrine, and when she knew it, she was caught by a fox spirit named Tomoe. Tomoe mistook her for the man Nanami rescued which was Mikage- the land god of the current shrine.
When Tomoe thought that Mikage might have sent her in her exchange, he left the place as he was unwilling to serve a HUMAN. Now Nanami indulges herself in divine rituals.
One day she ended up getting a contract with the familiar, and now they must move ahead together being a god and a familiar.
8. RECORD OF RAGNAROK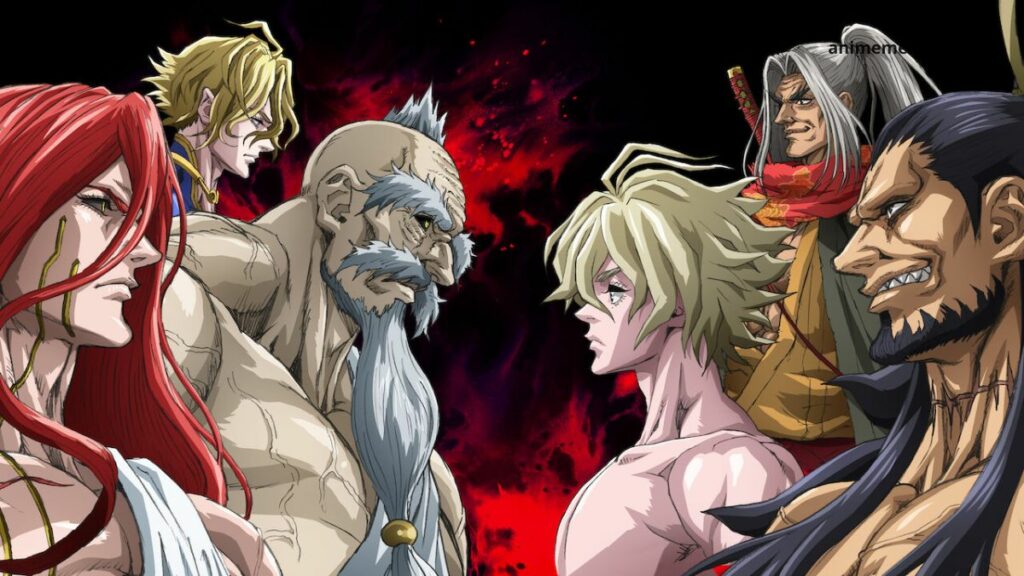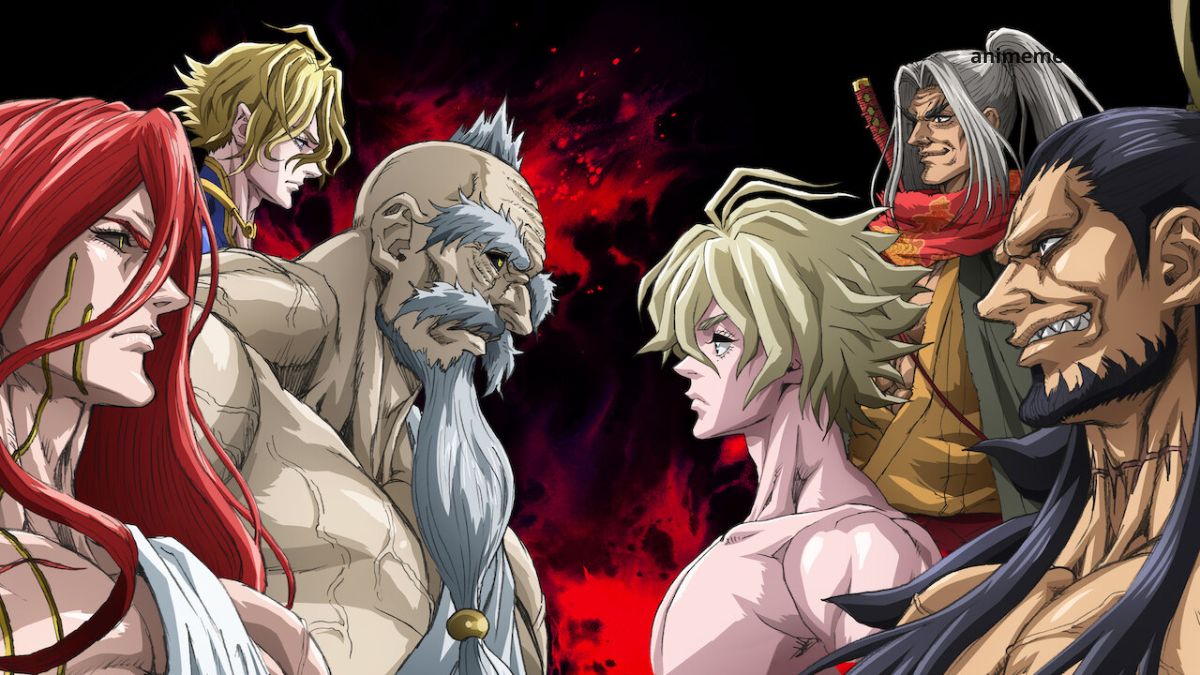 Author: Shinya Umemura
Genre: Action, Drama, Seinen, Super Power, Supernatural
Episodes: 12
The gods of the world have now chosen to interfere with the human world and make a discussion on the existence of humankind. Several gods from Ancient Greece, Norse gods, and Hinduism, under the call of the head god Zeus, come forward every 1000 years to decide the future of humankind.
Because of the continued violence in the human world, the gods decided to end the existence of the human race. But before its completion, a demigod Valkyrie suggested named Brunhild suggested an alternate method.
She suggested a Ragnarok should be held and therefore a one-on-one fight between a god and a man should be held to give the human race a chance.
The gods accepted it as it would challenge their strength, and now Brunhild is in charge to gather the best warriors in Earth's history to save the human race.
9. GOOD LUCK GIRL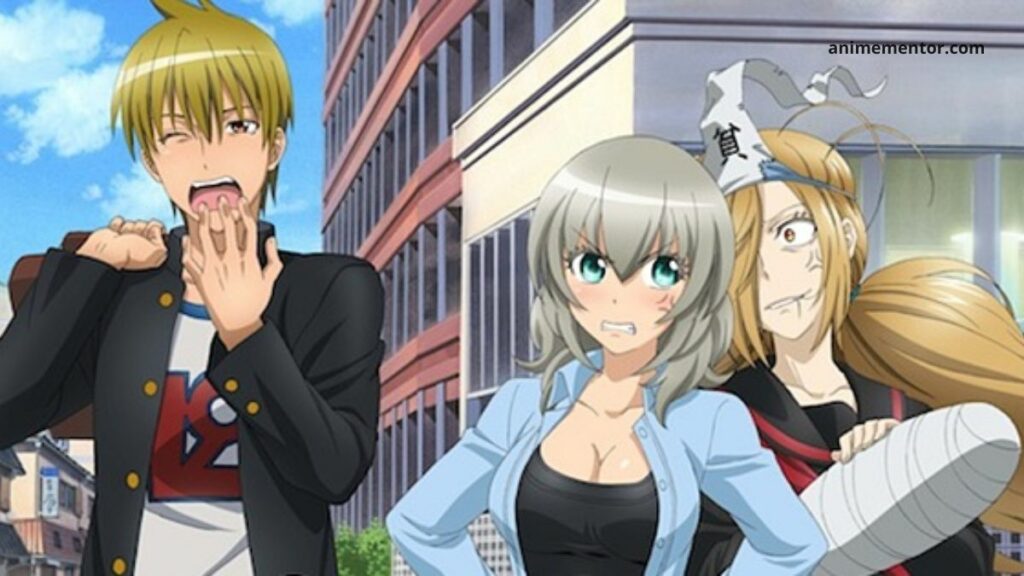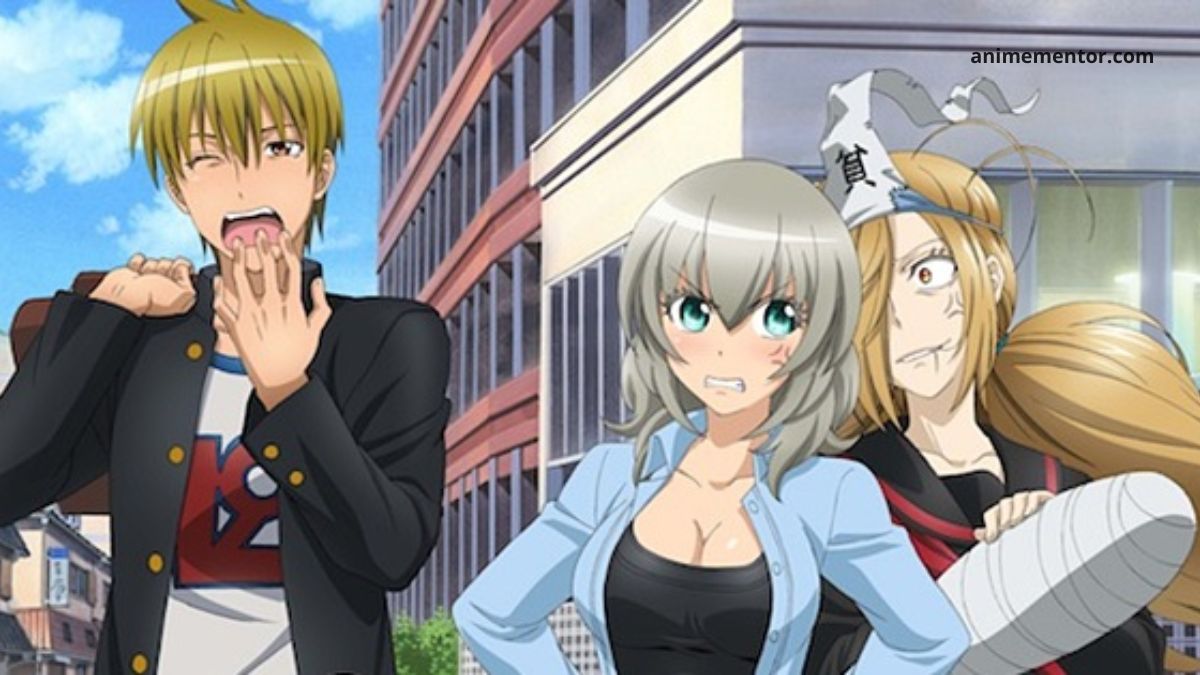 Author: Yoshiaka Sukeno
Genre: Comedy, Parody, Shounen, Supernatural
Episodes: 13
Sakura Ichiko is a 16-year-old girl who is blessed with abundant happiness throughout her life. She is blessed with beauty, brains, and health. Her happiness can make people around her happy too. But it has a downside, to be happy, she has to absorb all the Happiness energy from her surroundings.
One day the energy balance became unstable due to this and now she is targeted by a god Momiji- the god of poverty. Momiji wants to remove Ichiko's power and make her return all the energy she collected from her surroundings.
10. KAMISAMA KAZOKU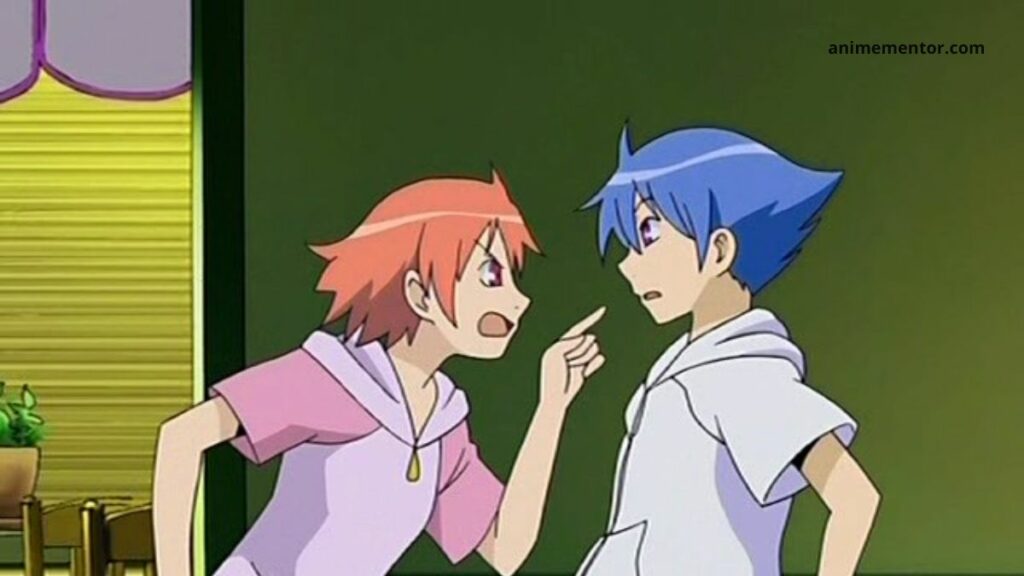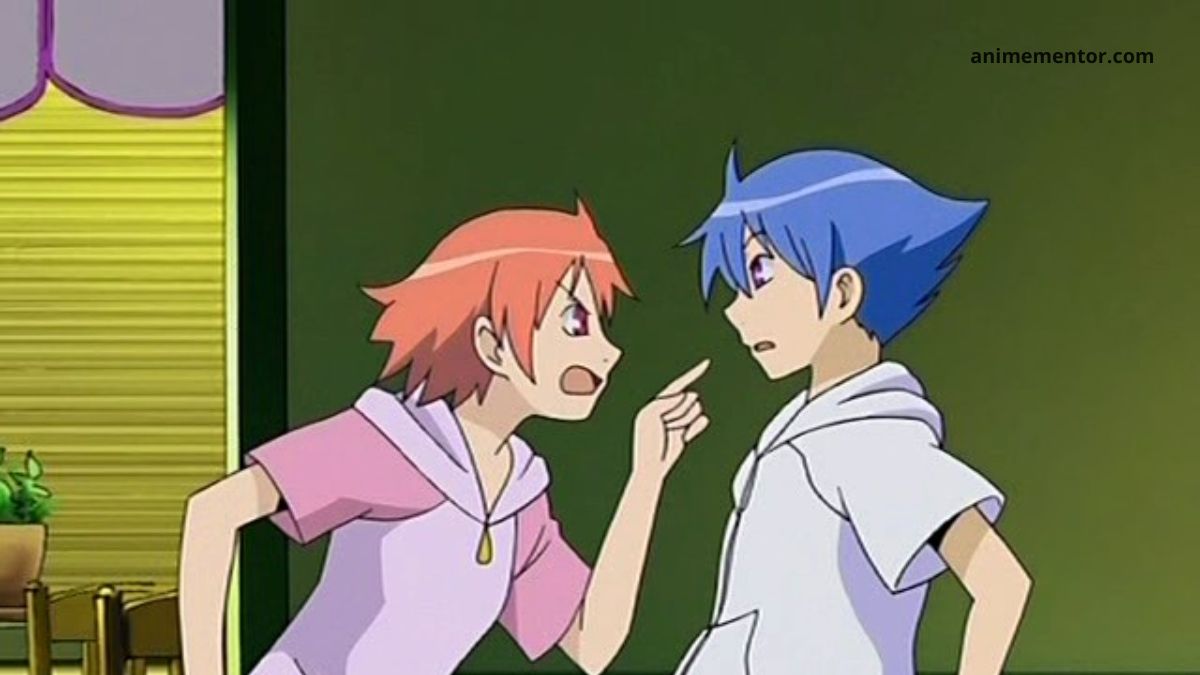 Author: Yoshikazu Kuwashima
Genre: Comedy, Drama, Fantasy, Romance
Episodes: 13
Kamiyama Samatarou is the son of a god family, where his parents are gods and his sisters are candidates to become the next goddess. But he stays like an average high school boy.
Kamiyami is staying in the human world to learn about human behavior and habits to become a better god. Samatarou is assisted by Tenko- an angel to look after him.
Samatarou was living an average life till one day a girl named Komori Kumiko transferred to his school. He falls in love with her and decides to make her his girlfriend without using any godly powers.
11. THE DAY I BECOME A GOD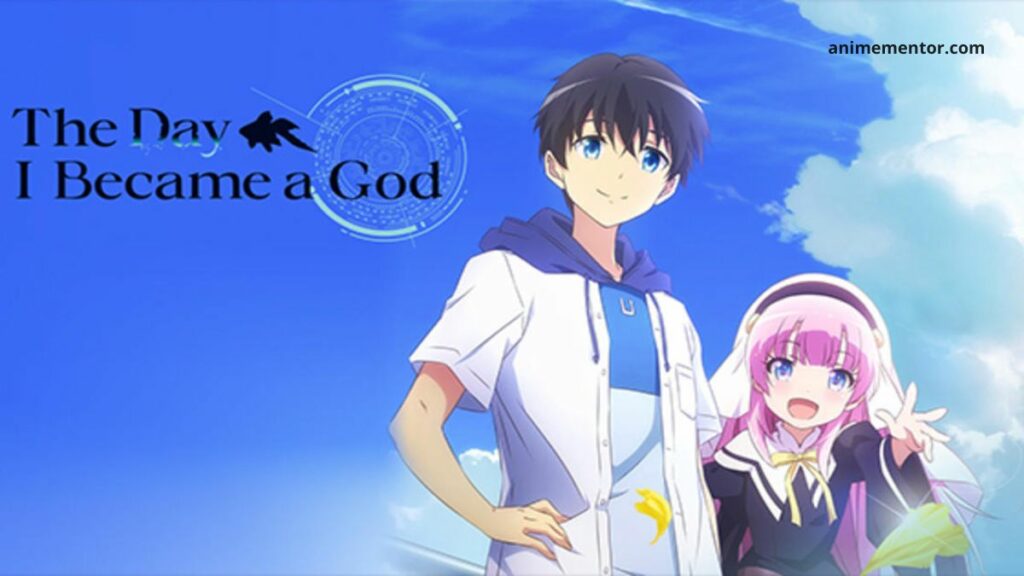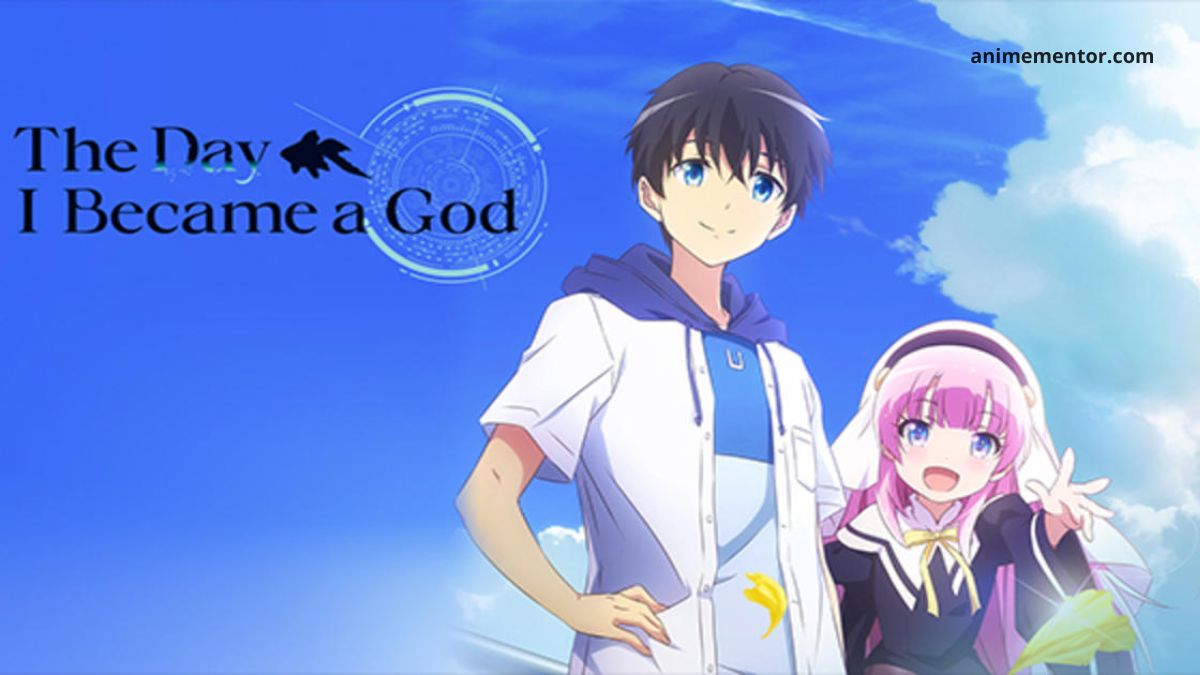 Author: Jun Maeda
Genre: Drama, Fantasy
Episodes: 12
Youta Narukami spends his days preparing for the university entrance exams at the end of their last summer vacation in school. At this time, a girl named Hina suddenly appeared before him and declared herself the god of omniscience.
Youta was not convinced about the fact that she was a god. She told him that the world was going to end in 30 days. After observing the powers Hina possessed he came to believe her power. Hina decided to stay with Youta and hence the lively vacation between the two friends began.
Will they be able to save the world?
12. HELLSING ULTIMATE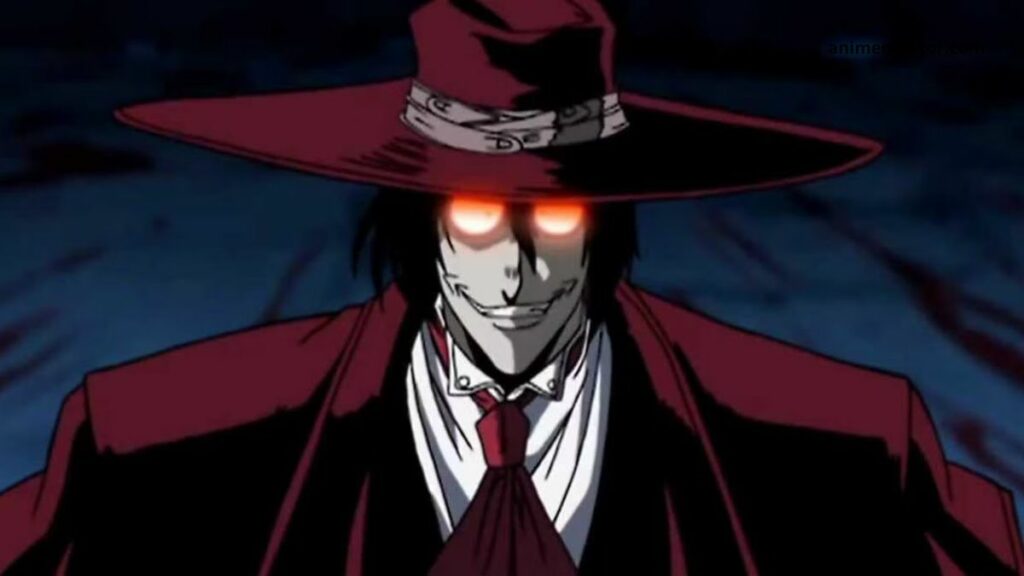 Author: Kouta Hirano
Genre: Action, Horror, Military, Seinen, Supernatural, Vampire
Episodes: 13
Hellsing is an organization secretly formed by the British government to encounter the threat of vampires. They hide the existence of the vampires and protect the common people without letting anyone know about it.
Hellsing has many secret weapons too. A powerful vampire named Alucard was controlled by Hellsing for many years. Despite being a vampire himself, he enjoys exterminating other vampires. Seras was once a former policewoman and a vampire herself, though she is now part of the organization too.
They can complete each of their duties but recently vampire activity was rising quite frequently
In the dark shadowy place, a group looms where they are staging a plan in secret after their apparent destruction 50 years ago.
13. KAMICHU!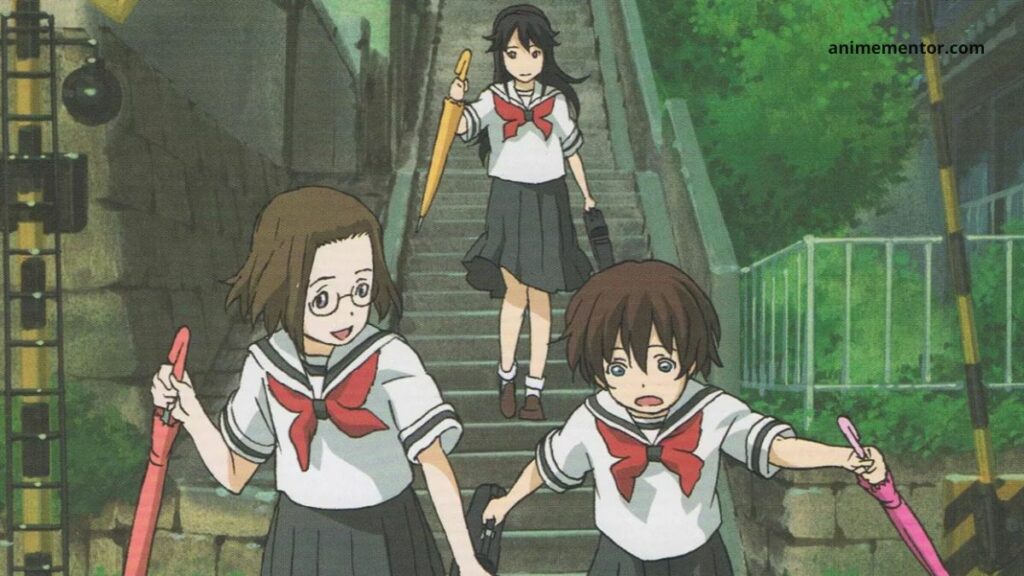 Author: Hideyuki Kurata
Genre: Comedy, Drama, Slice of Life, Supernatural
Episodes: 16
In a town by the Inland sea of Japan, people were living with local deities, spirits, and Mononoke. They were all co-living peacefully and with no hatred.
One day Hitotsubashi Yurie a middle schooler announces that she has become a kami. Which, the elder daughter from the shrine announces they the best friends and that they would become business partners.
Yurie and her friends now try to figure out the type of Kami she has become.
Despite being a kami herself, she can't grab the attention of the boy she likes.
14. SPICE AND WOLF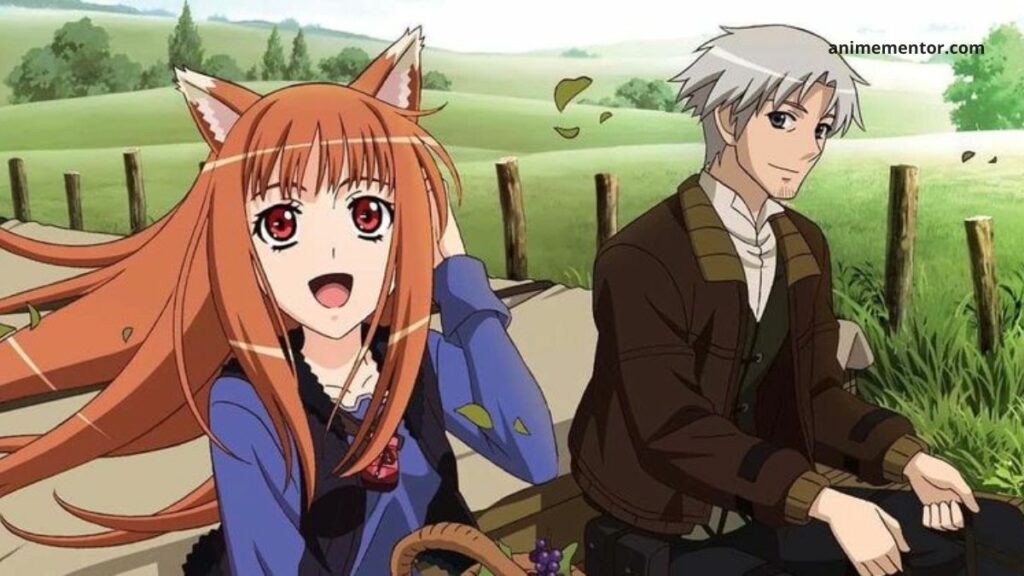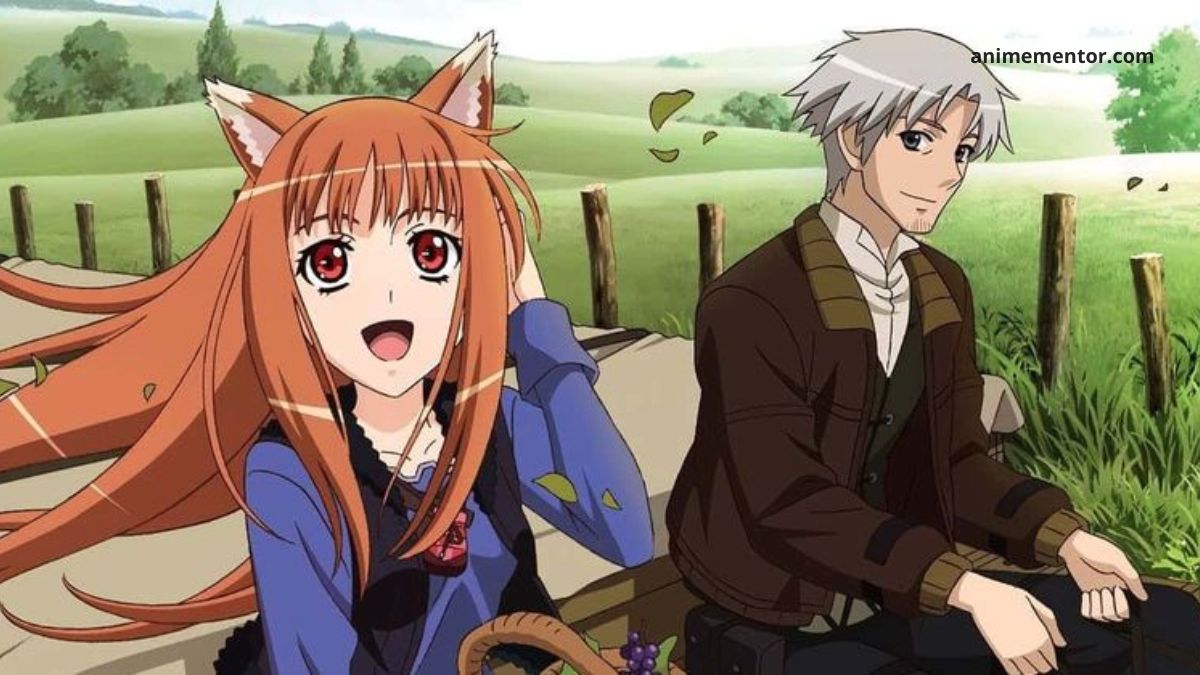 Author: Isuna Hasekura
Genre: Adventure, Fantasy, Romance
Episodes: 25
Kraft Lawrence also known as Spice is a merchant traveling to different places. One day he found a harvest deity 600 years old named Holo also called Wolf in his wagon.
The deity began to travel with him and shared her wisdom which increased the merchant's sales and profits. They were having a good time but the true nature of the wolf grabbed the unwanted attention of the church!!
15. THE MELANCHOLY OF HARUHI SUZUMIYA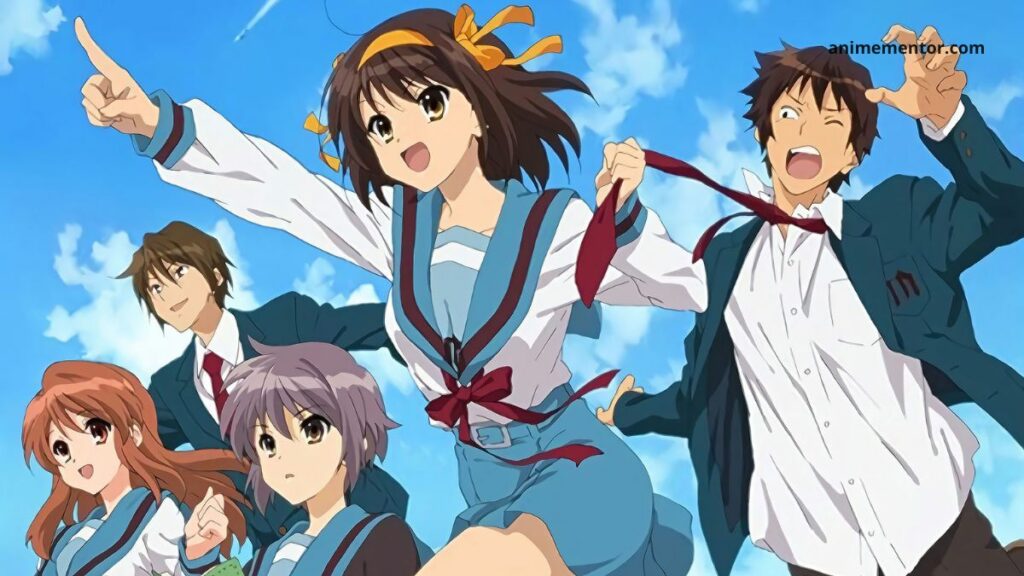 Author: Nagaru Tanizawa
Genre: Comedy, Mystery, Parody, School, Sci-Fi, Slice of Life
Episodes: 28
Haruhi Suzumiya introduced herself as a girl having no interest in humans on the first day of her new high school. She told that instead of humans, she would like aliens or time travelers or sliders to join her.
Kyon sits in front of Haruhi and is the only person who talks to her.
No one talks to her due to her weird behavior except Kyon. When the time came for club selection, Haruhi was not able to fit in any clubs so Kyon gave her the idea to start a new club of her own.
Kyon and several others found themselves dragged into the new club called Save Our world by Overloading it with fun.
Conclusion:
So, that's it for today. Hope you liked the list. Mention in the comments the anime which you liked the most. Meet you in my next article, till then
Sayonara!!