Oshi No Ko surprised audiences throughout the world with its bold and unique story which takes a dive into the world of entertainment. It introduces us to a doctor who dies mysteriously and ends up reincarnating as the son of a popular idol.
Being a fan of the superstar named Ai, he gets to witness up close the life of his new mother as well as how the industry she works in is not as glamorous as it seems from the outside. With a shocking twist at the end of the first episode as well as dramatic shifts in tone continuously taking place, there hasn't been an anime as interesting as this in a long time.
In this article, we will be suggesting the Best Anime like Oshi No Ko that fans can enjoy.
11. My Youth Romantic Comedy Is Wrong, as I Expected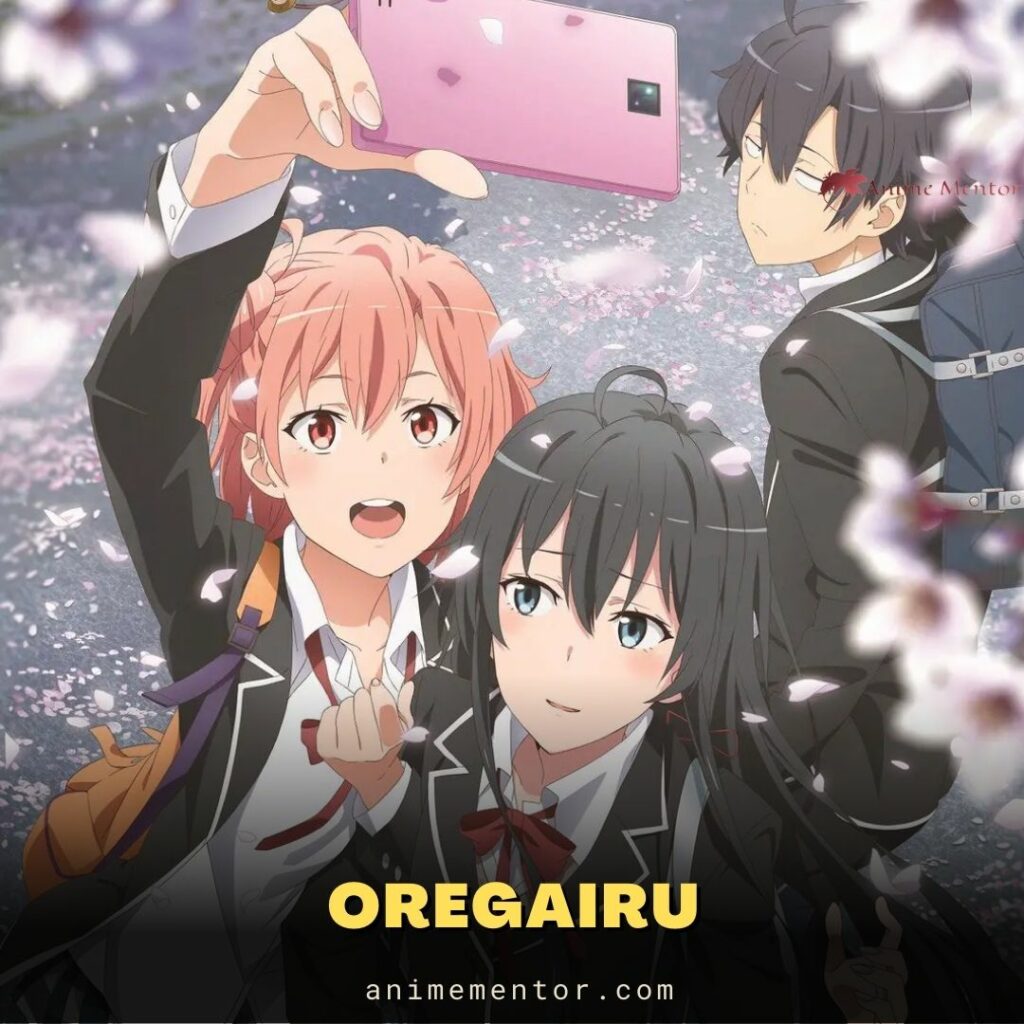 My Youth Romantic Comedy Wrong, as I Expected or "Oregairu" is an amazing slice of life romance anime which is extremely relatable to viewers. It follows a student named Hachiman who has a very pessimistic view towards life and finds comfort in his solitude.
Hoping to push him out of this mindset, his teacher forces him to join a service club. Along with the cold and practical Yukino and the bubbly Yui, we watch as our cast of main characters solve daily student problems while gradually developing into better people themselves.
The series deals with several real life issues and the characters as well as the setting as very similar to Oshi No Ko.
10. Mushoku Tensei: Jobless Reincarnation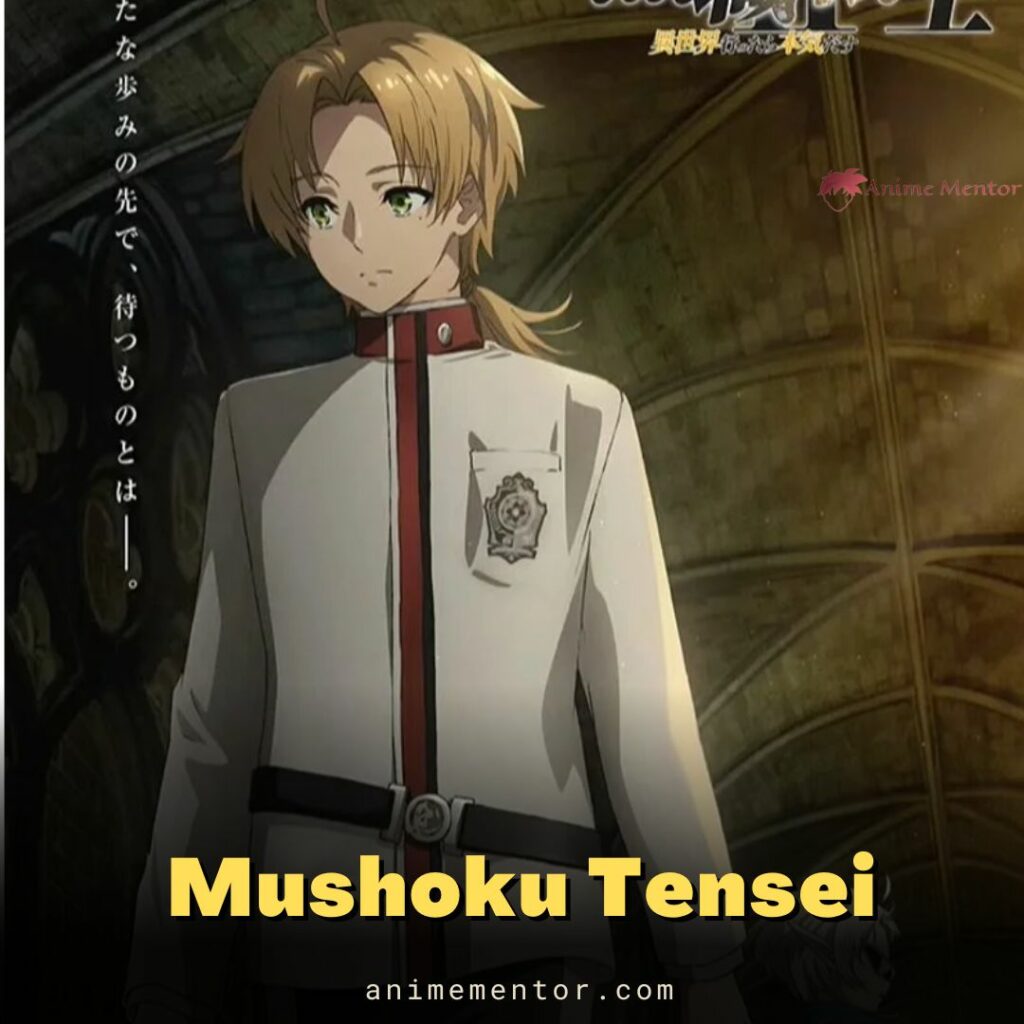 While Isekai stories are infamous for being of low quality and excessively catering towards fan service, Mushoku Tensei is a gem among them which has completely blown away expectations. It follows the life of a depressed man who ends up dying and reincarnating as a young boy named Rudeus.
In his new life, he is surrounded by magic as well as opportunities he never had before. While trying to outrun the tragedies of his past, Rudeus also attempts to make the most of his current life.
Mushoku Tensei is a visual masterpiece which completely sucks viewers into its world. It has a very realistic protagonist who makes us want to root for him as well as dynamic fight sequences which make every episode a delight to experience.
9. Kaguya-sama: Love is War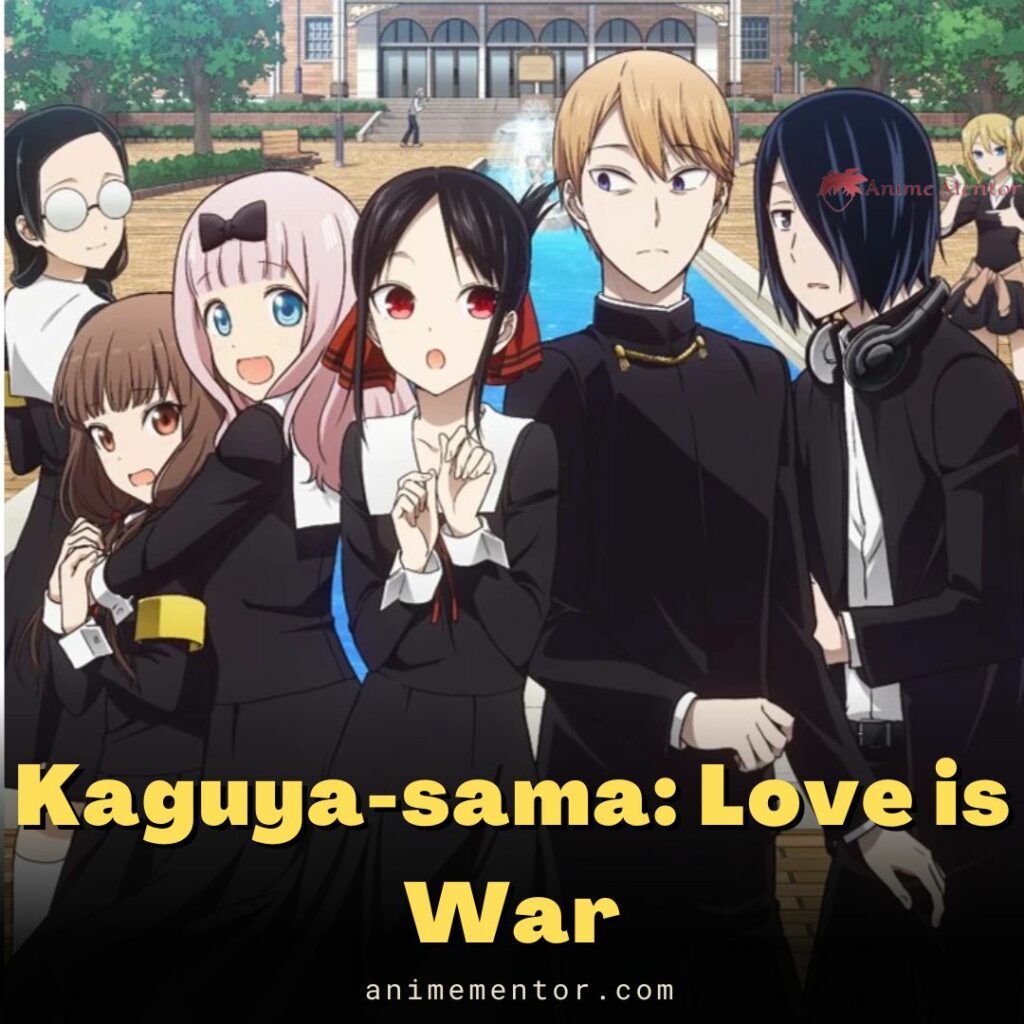 Kaguya-sama: Love is War has been lauded by many to be the best romantic comedy anime ever made. Created by the same mangaka of Oshi No Ko, Aka Akasaka, the story follows the student council president and vice president of a renowned academy.
Despite being in love with each other, both characters are too prideful to admit it and believe that the only way to become victorious is to make the other person confess their feelings first. Through this twisted logic, we get to experience a series of hilarious events born through the plots hatched by the main characters.
In addition, Kaguya-sama also has a healthy dose of drama while watching the protagonist eventually grow closer and learn to be honest with themselves is extremely touching.
8. Tokyo Revengers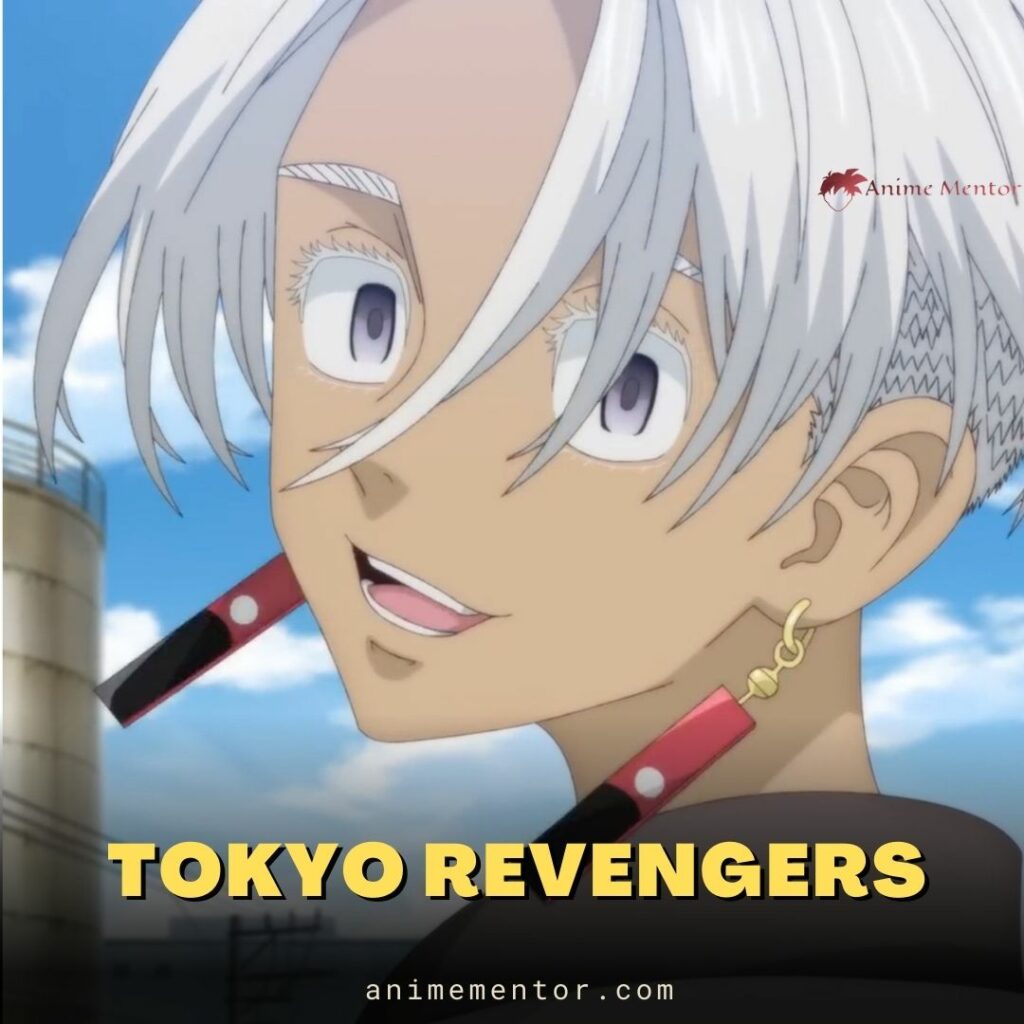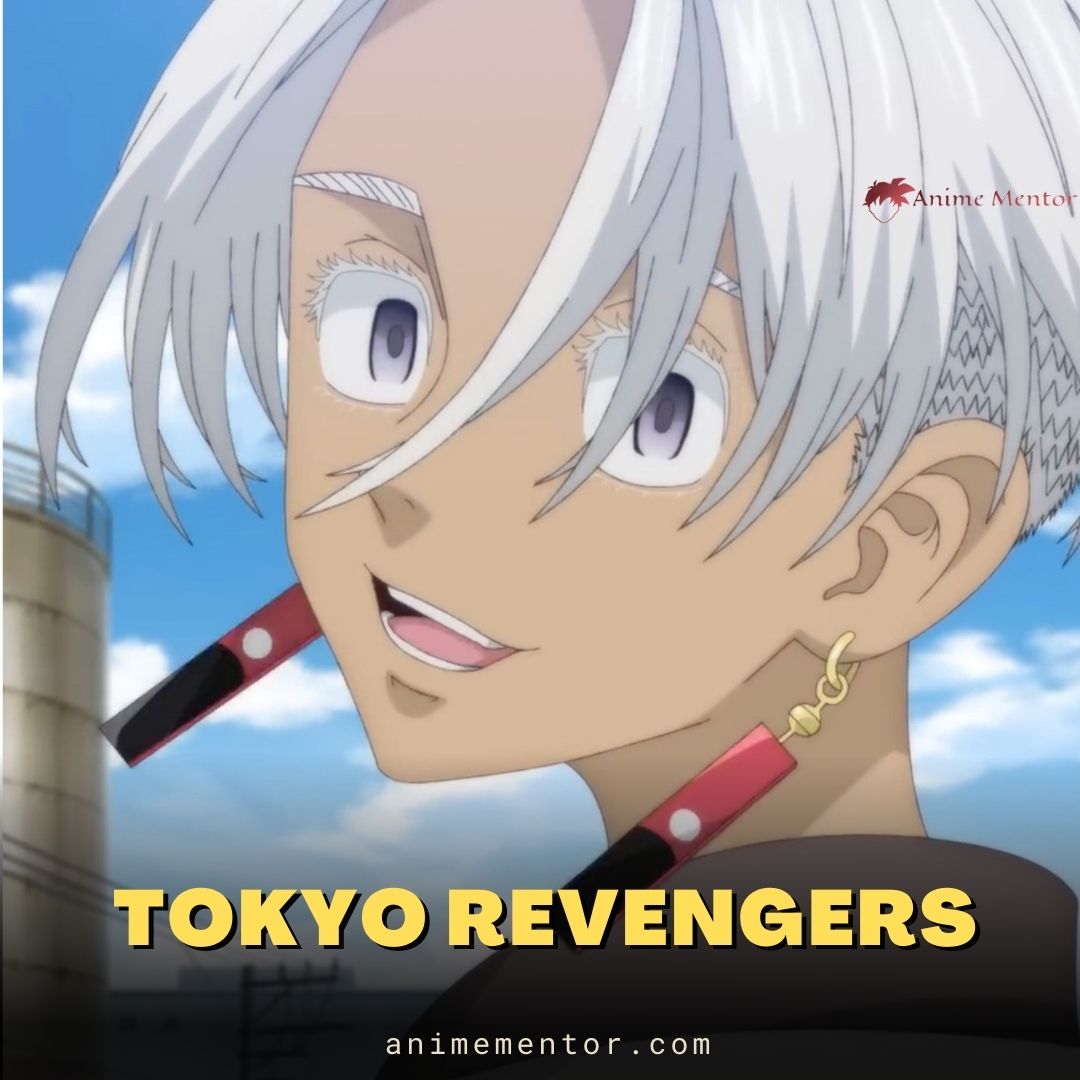 As the next big Time travel series, Tokyo Revengers tells the story of a young boy named Takemichi who gains the power to go back in time to his younger self. Using this, he hopes to save his childhood girlfriend who was one of the few people who he shared good memories with.
This is easier said than done, however, as a weak Takemichi needs to survive the brutal gang battles which were a common occurrence around him. In his journey, he comes across loyal allies along with whom he faces off against powerful enemies who will test the limits of his conviction.
With very memorable characters, intense fights and a fresh take on the concept of time travel, there is a great chance Oshi No Ko fans will love Tokyo Revengers.
7. Scum's Wish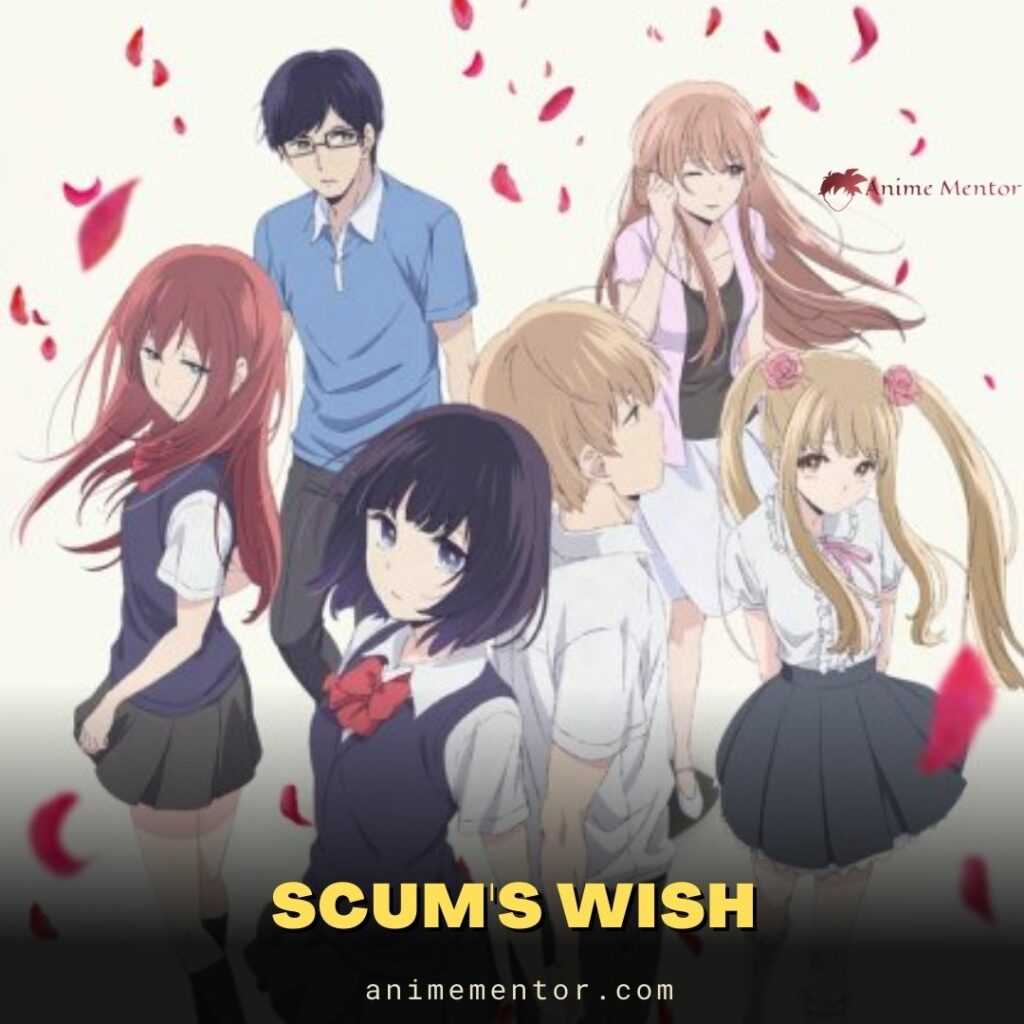 Scum's Wish is a depressing yet fascinating series which is considered to be a guilty pleasure anime to watch. It revolves around its main characters named Hanabi and Mugi who seem to be a happy couple at first glance.
It is soon revealed, however, that both of them are depressed since the people they really like are out of their reach and the two main characters are only together in order to cope with their frustrations. This unorthodox love story makes us both uncomfortable while also enamouring us with its developments.
The designs and personalities of the characters are very similar to Oshi No Ko and fans will find this series very enjoyable.
6. Vivy: Fluorite Eye's Song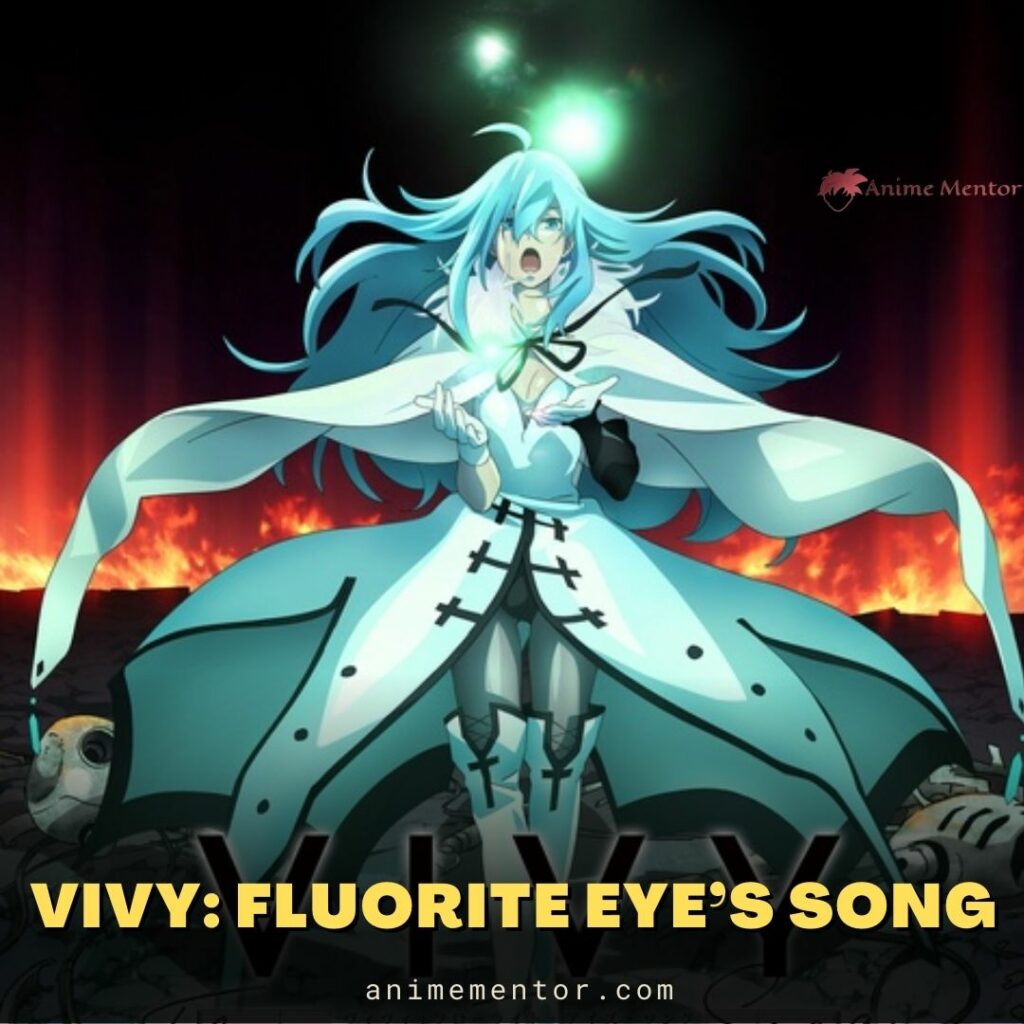 Made by the amazing Wit Studio, Vivy Fluorite Eye's Song is a stunning and bold original Sci-Fi anime. It follows an AI or robot powered by Artificial Intelligence named Vivy who is tasked with saving the world by preventing a massive war between humans and robots in the coming future.
With knowledge from the future to guide her, Vivy works toward preventing catastrophic events which could lead to disastrous events from ever happening.
The anime was a massive underdog of its season which contains beautiful visuals and an amazing soundtrack which fans of Oshi No Ko will love. Hence, for those who wish to experience a series unlike any other which has you gripped from start to end, Vivy: Fluorite Eye's Song will do just that.
5. IDOLiSH7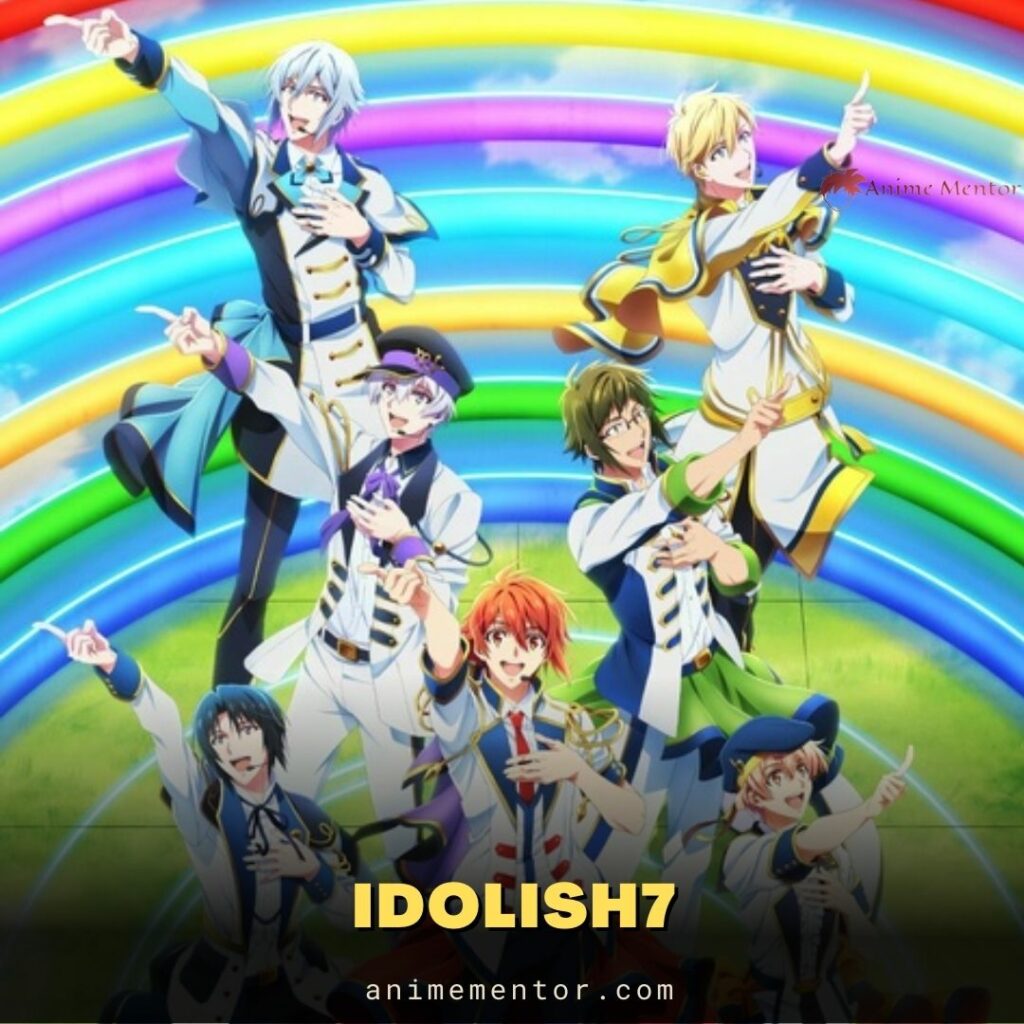 Similar to Oshi No Ko, IDOLish7 takes us into the world of show business through the eyes of a male idol group. We are introduced to a girl named Tsumugi who is tasked as the manager of a new group of boys who hopes to become idols.
While they all seem motivated, she soon learns of the harsh realities of the world and is pushed to make risky choices. Showing both the dazzle of the industry as well as all the drama that goes on behind the scenes, IDOLiSH7 is an engrossing journey.
It contains a cast of amazing characters each of whom is distinctive and makes us want to support them for their success as well.
4. Odd Taxi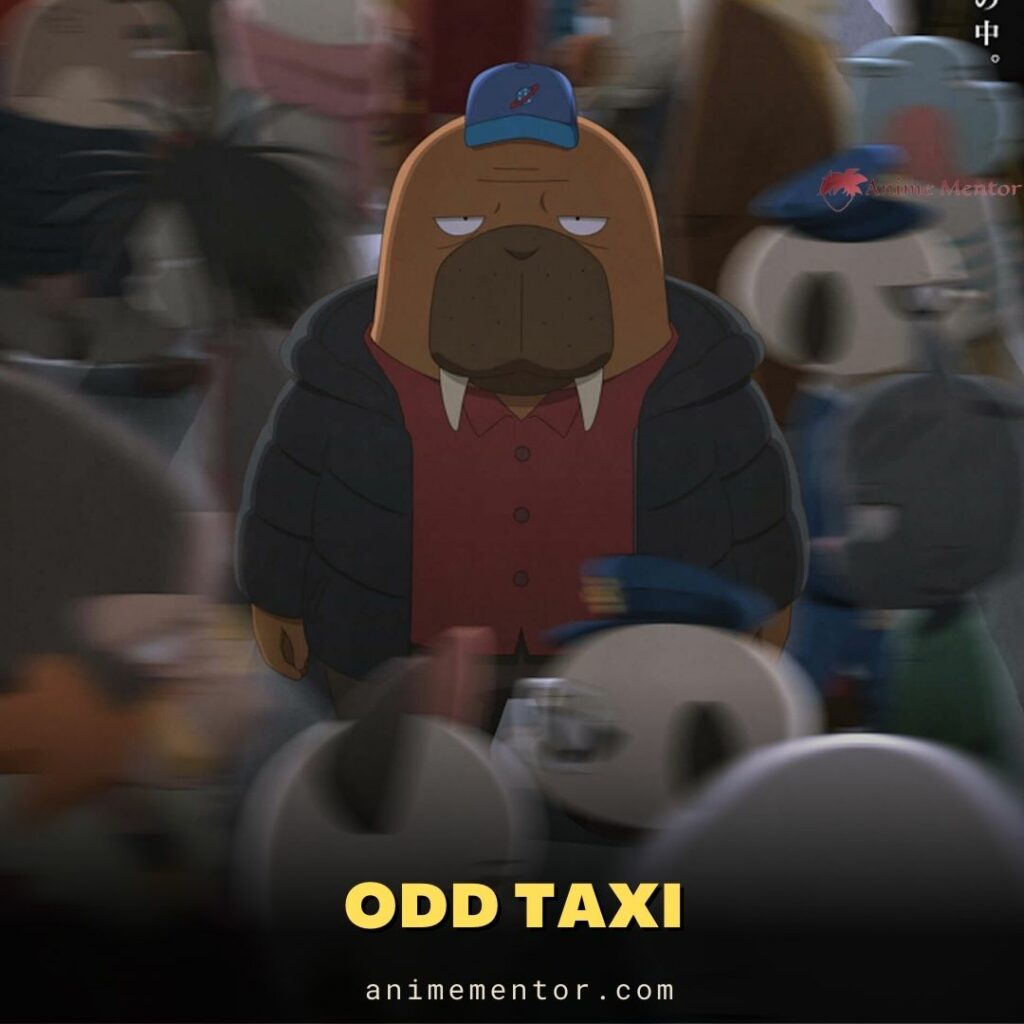 Similar to Oshi No Ko, Odd Taxi is also a very creative story which has a sense of mystery throughout. It follows a taxi driver named Hiroshi who is very blunt and smart. While driving his car every day he meets a variety of people who interact and confide in him. However, his simple life soon gets upturned as he is involved in a case involving a missing girl and is suddenly chased down from all sides. In addition to its characters who are all animals with memorable personalities, the story itself is very different and will keep us entertained through every episode.
3. Perfect Blue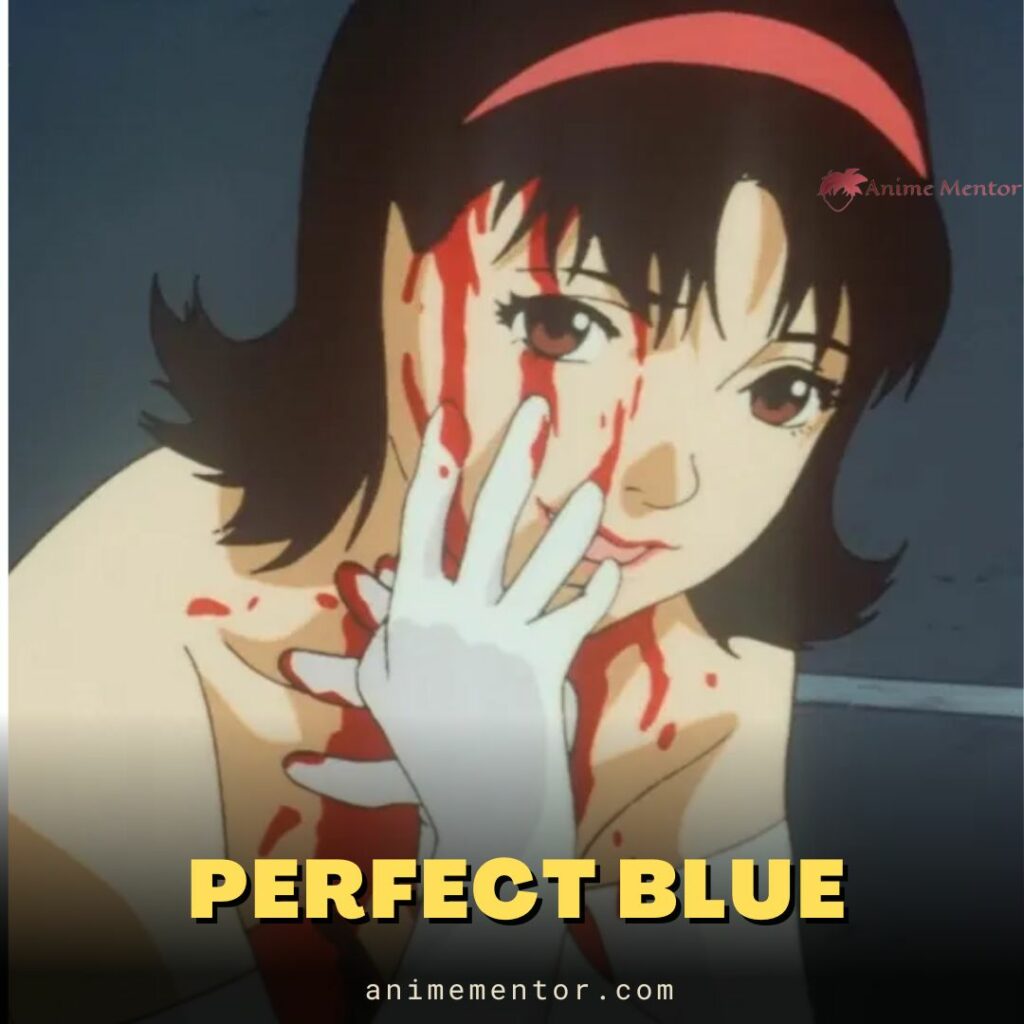 As one of the most influential anime ever, Perfect Blue takes viewers on a shocking and dark trip through the entertainment industry. It introduces us to a young idol named Mima who ends up retiring in order to pursue her passion for acting. While trying to create a new image for herself, a series of mysterious and disturbing events take place around her which pushes her towards the brink of insanity.
There are very few psychological thrillers which hold a candle to Perfect Blue which only keeps increasing its intensity. The setting, characters as well as the deep-dive into show business make it very similar to Oshi No Ko and is guaranteed to be appreciated by its fans.
2. Kageki Shoujo!!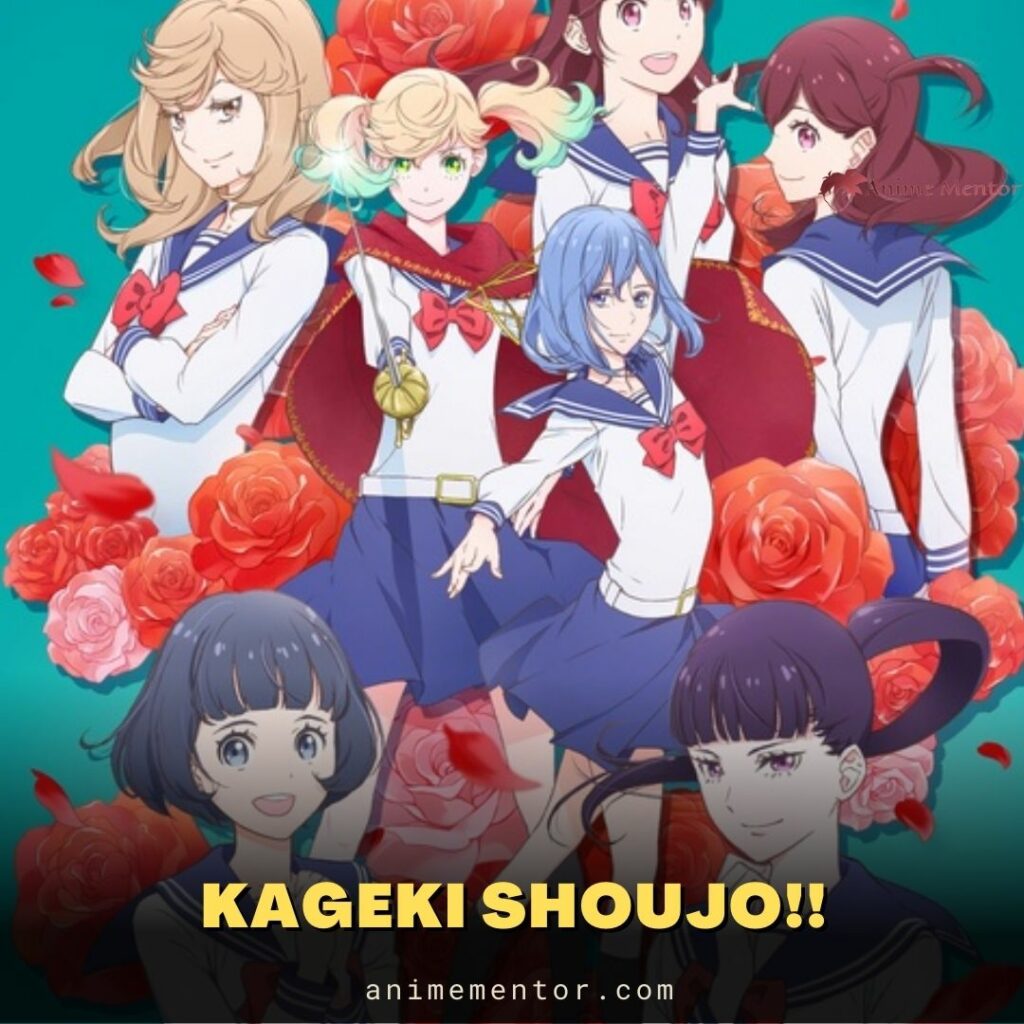 Kageki Shoujo!! may have only debuted last year, but it's already won over droves of anime fans seeking a dramatic yet feel-good series. The show centers on Sarasa, an upbeat girl dead-set on becoming a star musical theater performer. She enrolls at the prestigious all-female Kouka acting school alongside the talented but aloof Ai.
Though initially outcasts due to their unconventional backgrounds, the two form an unlikely bond as roommates navigating the ups and downs of training to join Kouka's elite theater troupe.
If you loved Oshi No Ko, then Kageki Shoujo!! is the perfect anime to watch next. Both shows provide an entertaining and realistic look at characters chasing dreams in the spotlight. Oshi No Ko captures the drama of idol life, while Kageki Shoujo!! explores the world of musical theater. But they share emotional stories about ambitious leads, along with excellent performances. For an anime with similar themes of youth, passion, and showbiz, Kageki Shoujo!! delivers the same vibes as the highly acclaimed Oshi No Ko.
1. Erased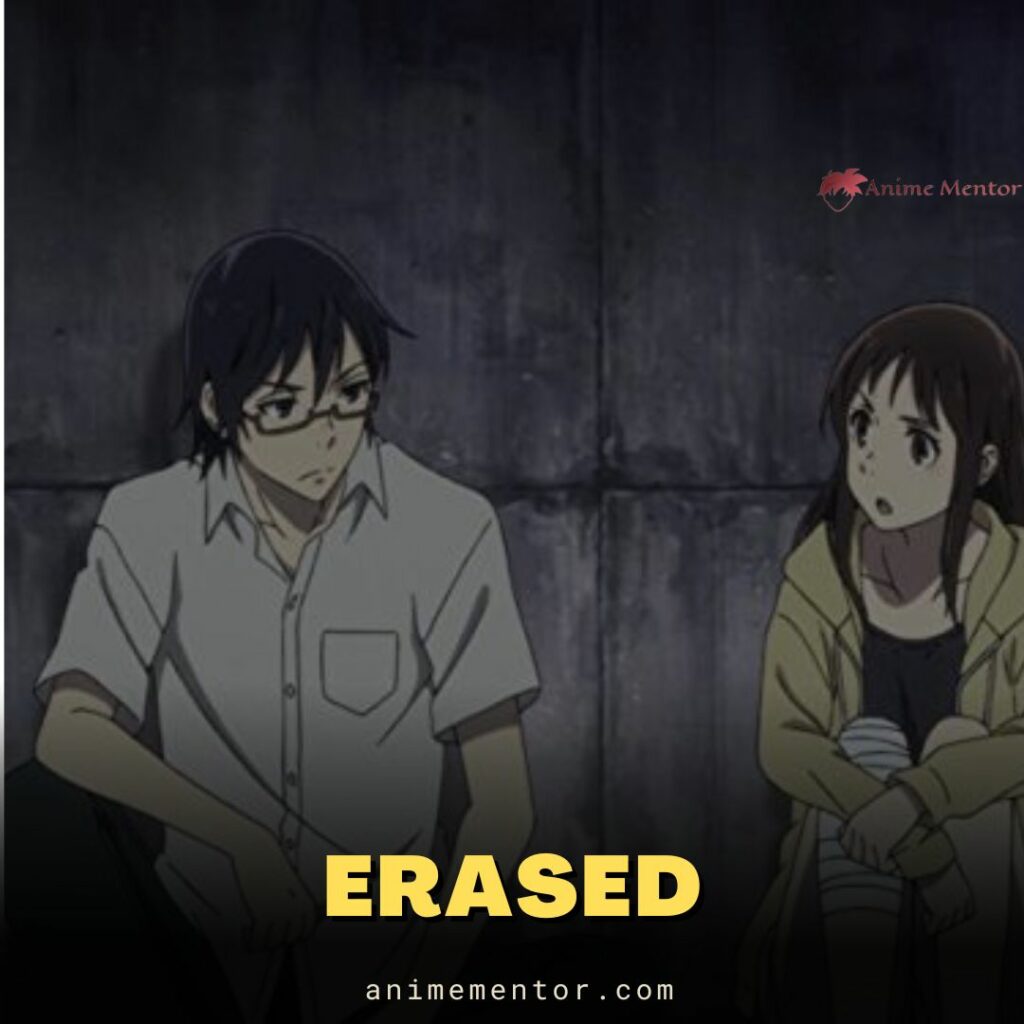 Despite its release being over 7 years ago, Erased has still managed to stand the test of time while attracting newer fans. This entertaining time travel series follows a man named Satoru who is sent back in time to his school life. With this second chance at reliving his childhood, he believes his purpose is to prevent the abduction of a classmate while undoing several wrongs around him.
This takes him on an adventure filled with suspense, deceit and shocking reveals. For those who enjoyed the atmosphere of Oshi No Ko as well as the realistic take on its characters, Erased is arguably the best series they can check out right after.