In the world of anime, shoujo is one of the most well-known subgenres. Over the past 10 years, the popularity of this anime genre has steadily grown, and some of the best-ever series and motion pictures have helped to unite fans.
Regarding the top shoujo animes, fans make certain preconceptions. Action, adventure, comedy, and obviously romance are just a few of the genres that appeal to this audience.
Even if there are many more animes than these ten that need our attention, you may get a general notion of what the truly top shoujo anime, as voted by fans, might look like from this list. So let's examine some of the most well-known shoujo anime ever made.
10. Ao Haru Ride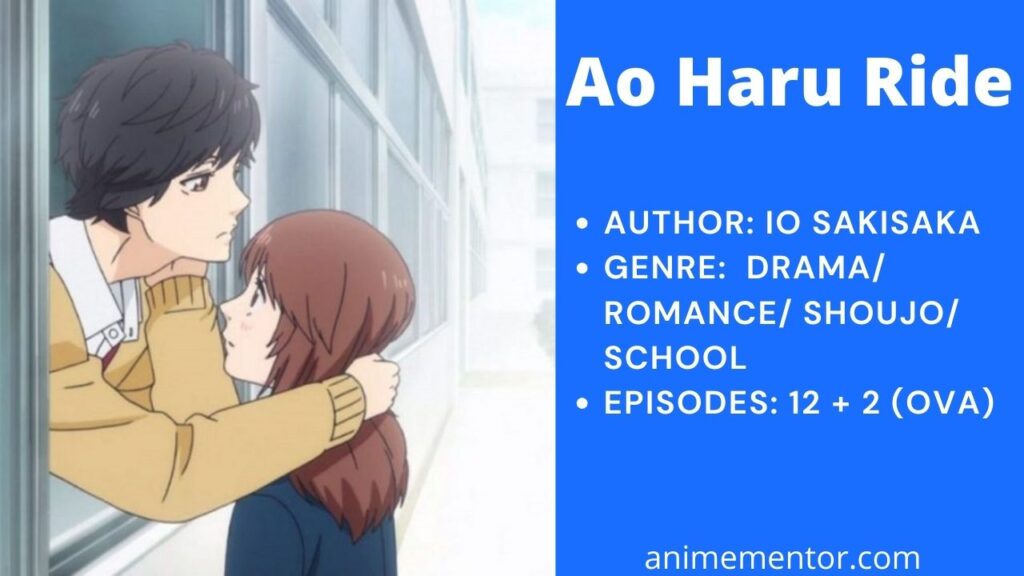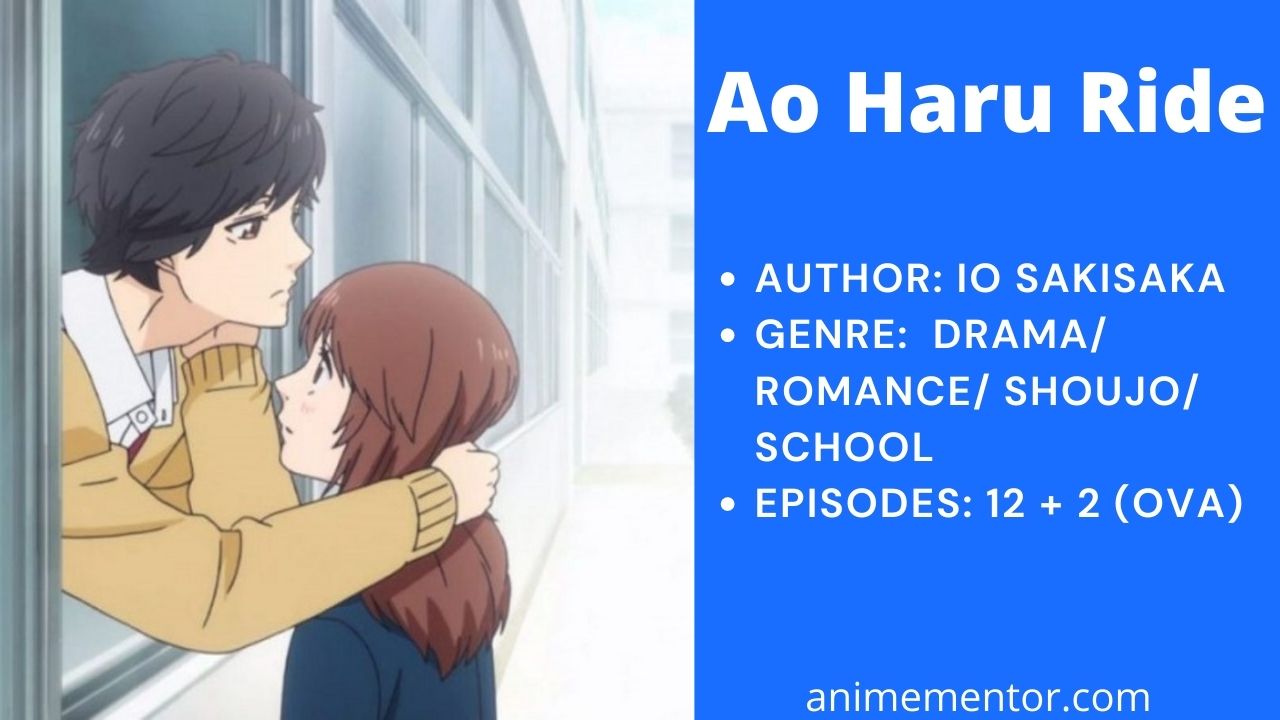 Can you really forget your first love, asks Ao Haru Ride, arguably one of the most well-known shoujo anime ever produced.
In middle school, Futaba used to be quite popular with the males, but the girls started to shun her. In an effort to blend in with her pals in high school, she is trying to fend off any unwelcome attention.
When she re-meets Kou, a boy she had fallen deeply in love with in middle school but was unable to confess her emotions because of a misunderstanding, her plan becomes more difficult. One of the most popular shoujo mangas ever served as the inspiration for the anime
9. Kiss him, not me!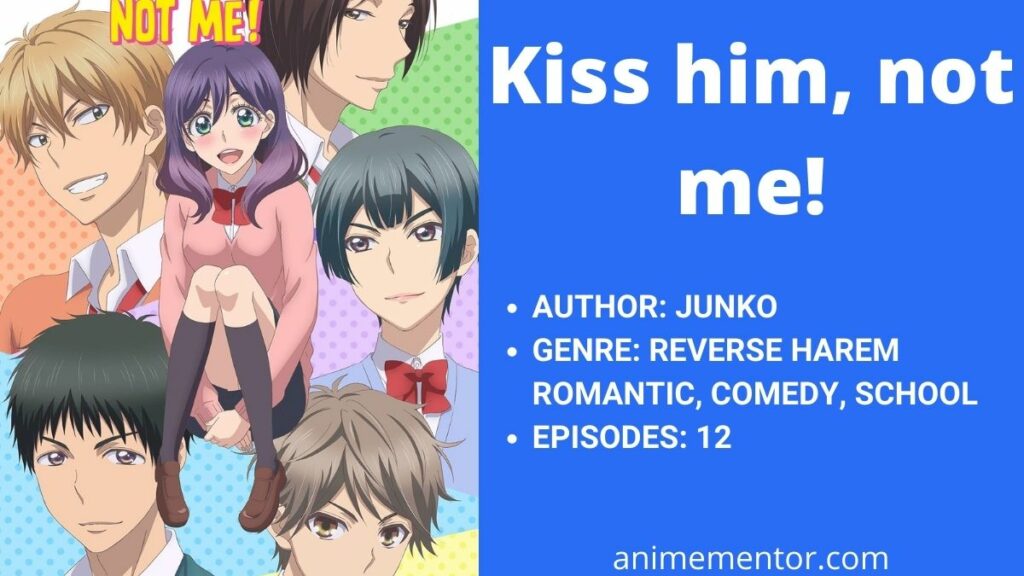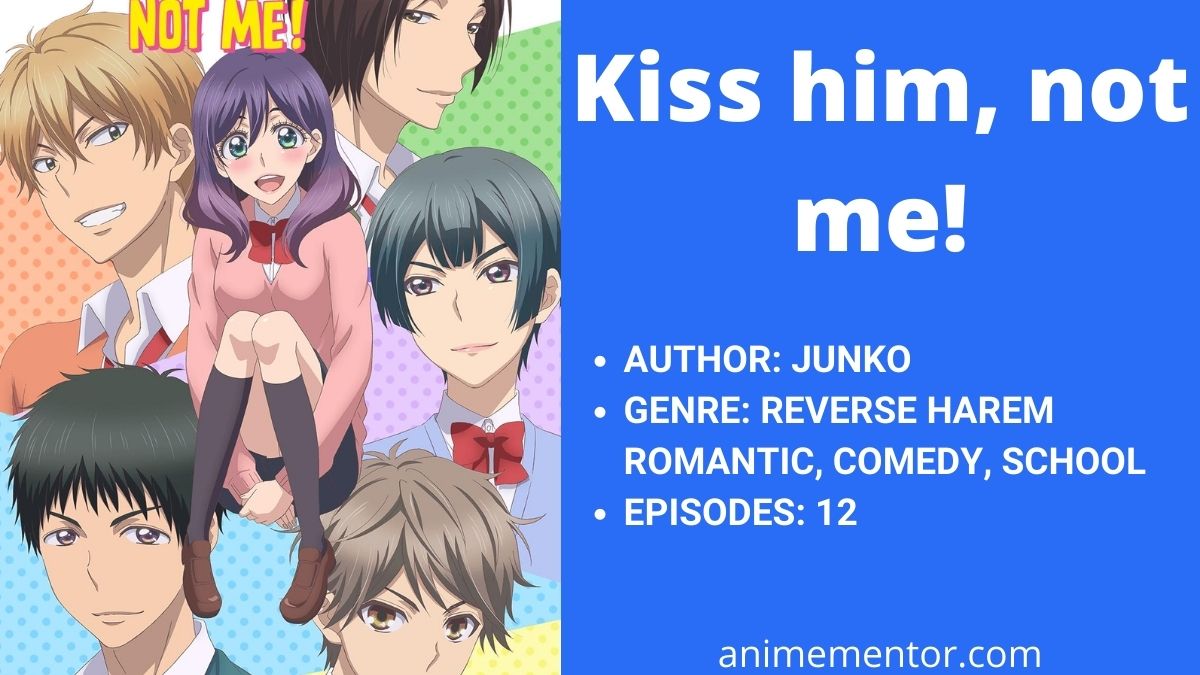 Hardcore fujoshi Kei spends a week alone in her room after her favorite anime character passes away. After coming out, Kei notices that she has shed a lot of weight and changed her appearance.
Four boys at her school take notice of Kei because of her new appearance, but Kei's fujoshi inclinations make her angry because she just wants the lads to get along.
The potential for this anime is enormous. The characters are likable and with each passing episode, the intrigue level rises.
8. Angel Beats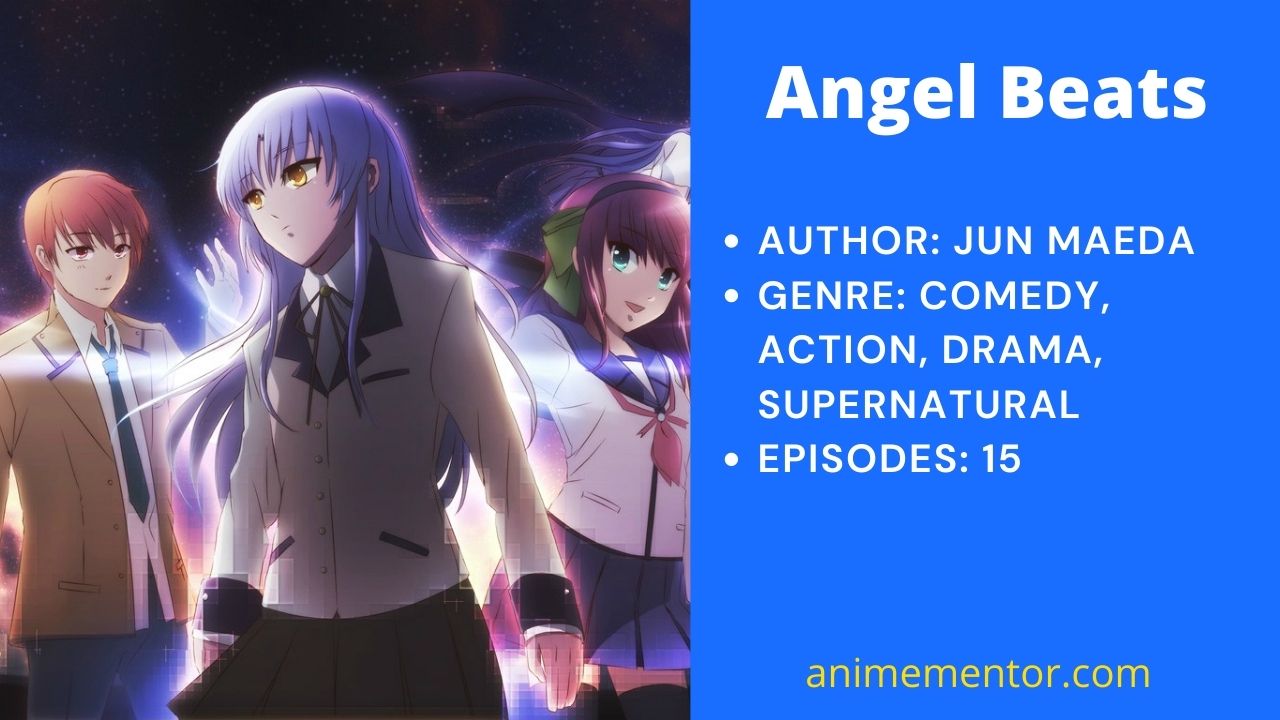 When Otonashi awakens one day, he discovers that he has actually passed away and that all he can recall of his previous life is his name. It turns out that the hereafter is actually a high school where the pupils must recall and learn how to cope with the trauma they endured in order to be reborn.
This is one of those animes that is initially difficult to get into but eventually becomes wonderful.
The show's message is to fulfill our desires while we are still living, regardless of everything we have lost, and to do it by working hard.
 7. Horimiya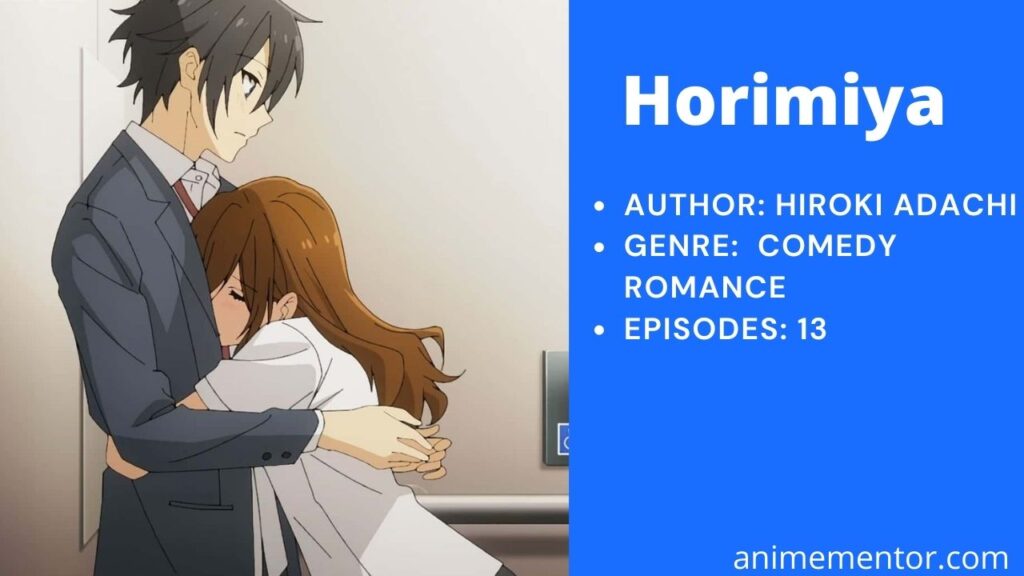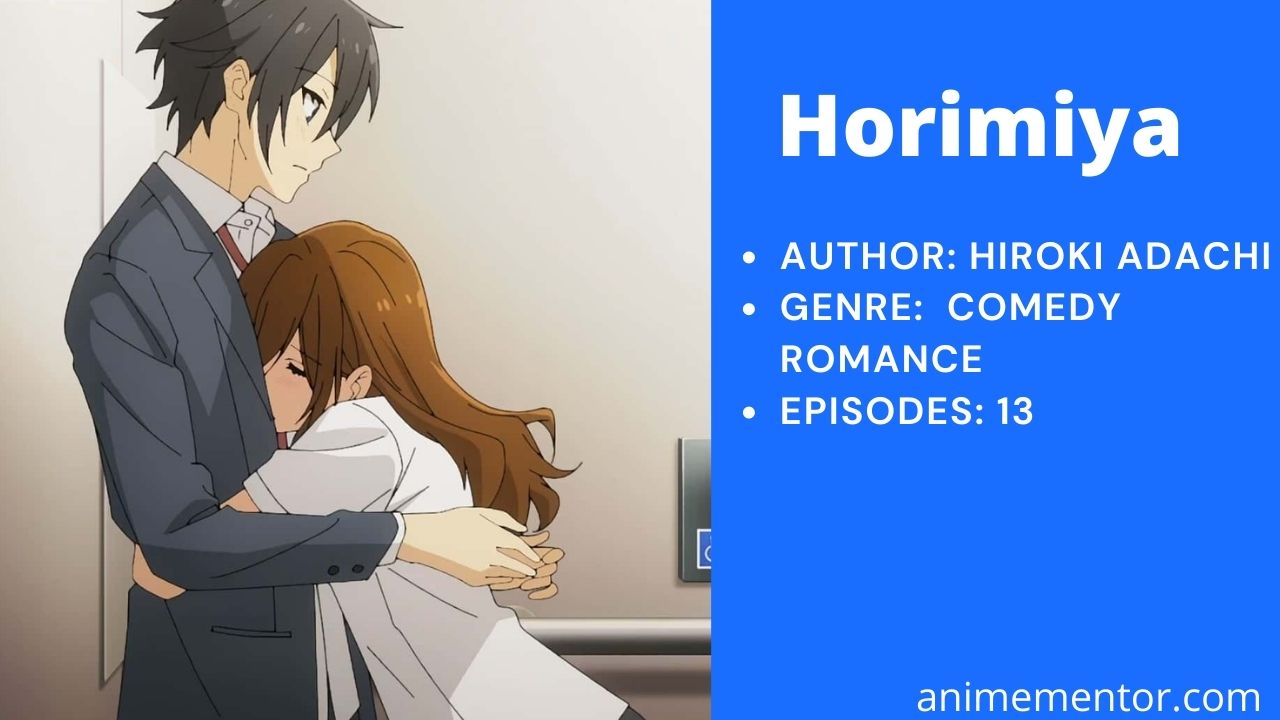 Though Horimiya is considered a shonen we added this to the list because of its romance and slice-of-life elements, which seem more fitting for shojo.
Izumi Miyamura comes seen as humble and distant from his classmates, while Kyouko Hori is the epitome of beauty and intelligence. But a chance encounter between the two reveals both of their hidden sides. Hori is well-liked at school but finds it difficult to socialize with her classmates because of housekeeping. But Miyamura, who has hidden tattoos and body piercings that make him appear bad-looking, lives in plain sight of his friends.
Despite having completely different personalities, the two rapidly grew close and frequently spent time together in Hori's house.
6. Your lie in April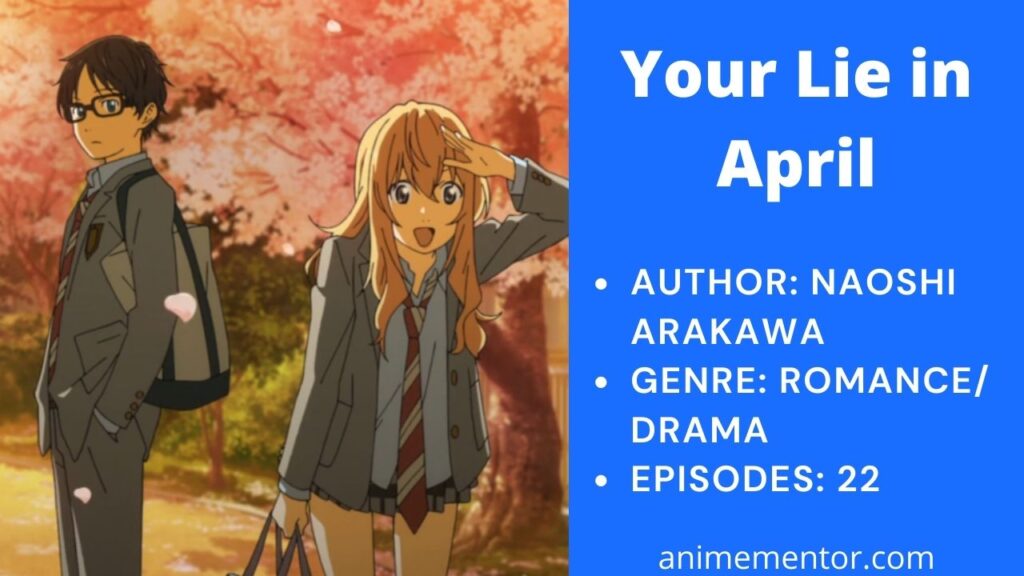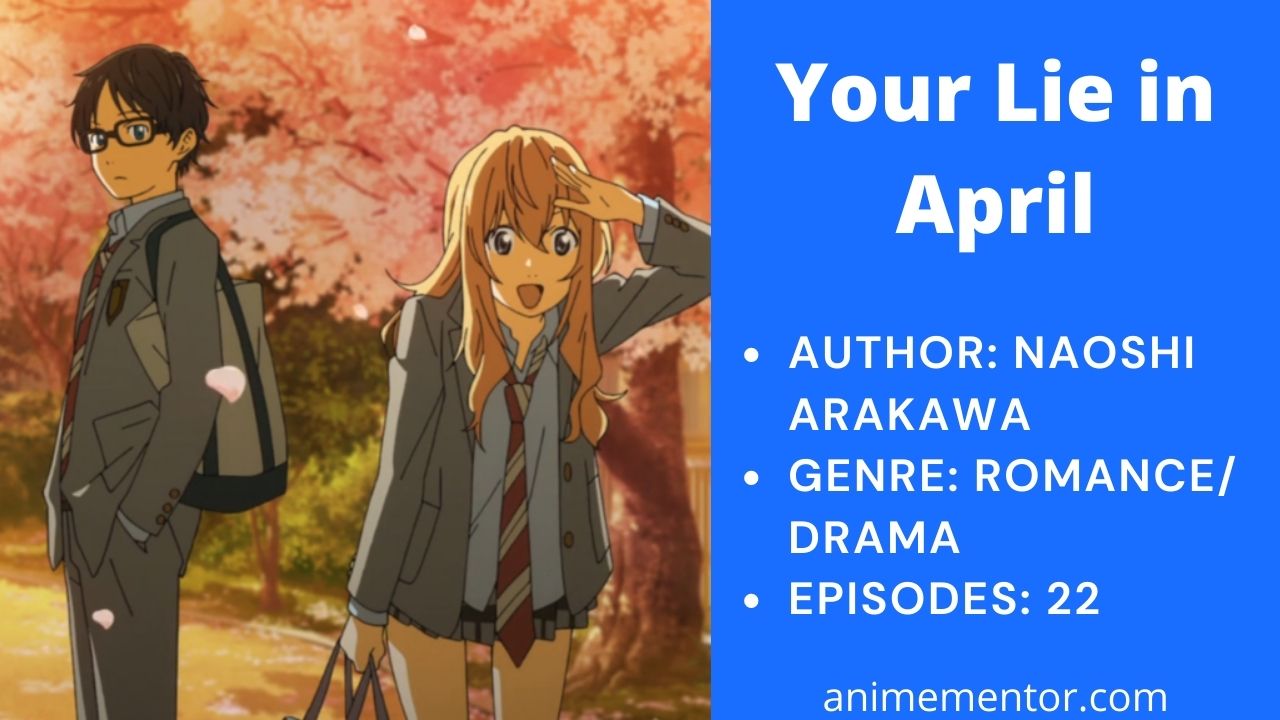 The narrative of Kosei, a prodigy pianist who lost his ability to play after the death of his mother, is told in the one-season series Your lie in April. He overcomes his phobia and resumes playing after meeting an eccentric violinist.
To adequately express how incredible this anime is, all the accolades in the world would fall short. With a fantastic soundtrack and stunning artwork, it is an emotional rollercoaster!
5. Anohana: the flower we saw that day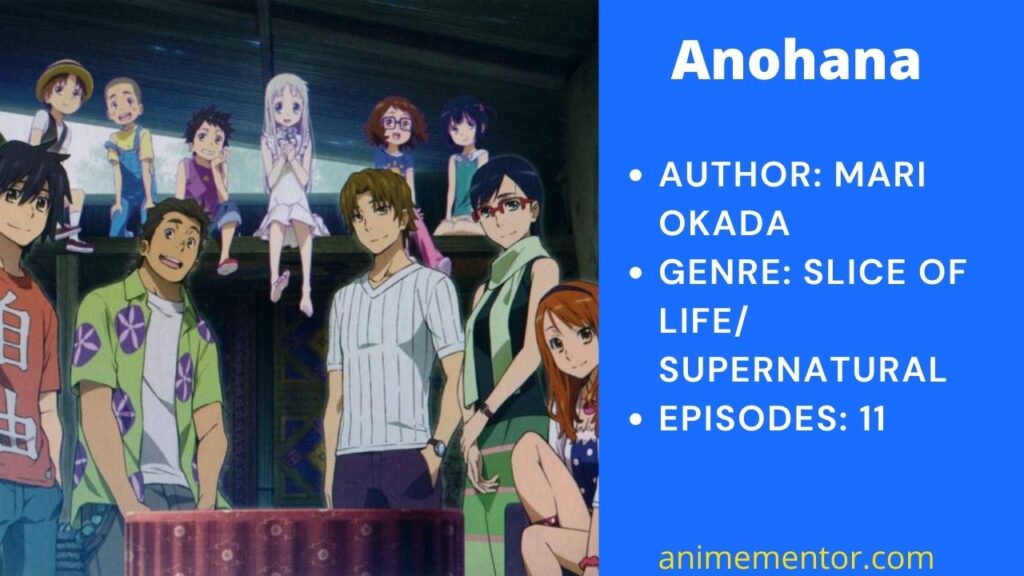 Five children who were once friends reunite after their childhood friend's spirit appears and asks them to grant her last wish. Despite its generally dark tone, the anime manages to be somewhat amusing. Both the situation these long-lost friends find themselves in and their interactions with one another are infused with humor. It's simple to binge-watch this one-season television show on any day. Despite being a short series, the writing is excellent, there are no rushed moments, and the ending neatly concludes the entire story.
4. My Little Monster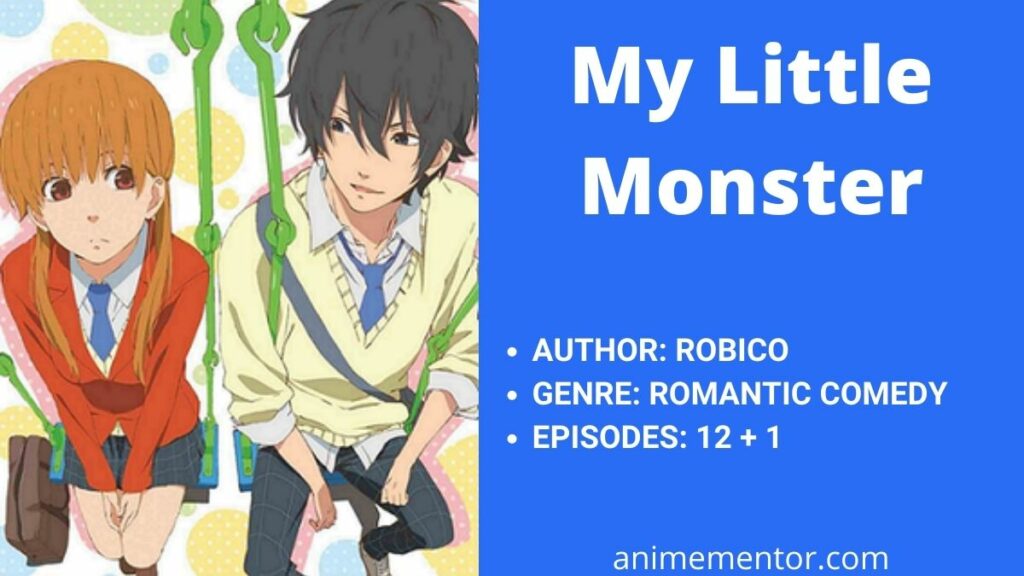 Shizuku has a bleak outlook on life as a result of her single-minded emphasis on her grades. She starts to alter, though, when she gives Haru her class printouts because Haru has stopped attending school after a quarrel earlier in the year which caused him a suspension. Haru who was once rumored to be violent, Shizuku is taken aback to discover how amiable Haru genuinely is. Even though Haru and Shizuku have little experience with interpersonal relationships, they instantly declare their love for one another. Together, they work to understand the nature of their emotions.
One anime romance you'll end up appreciating a lot is My Little Monster.
3. Snow White with the Red Hair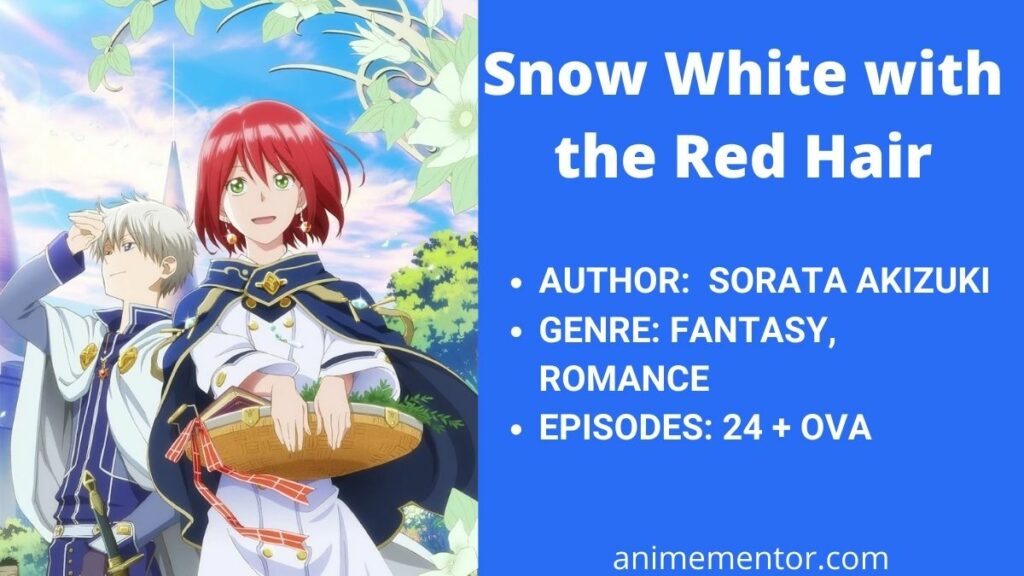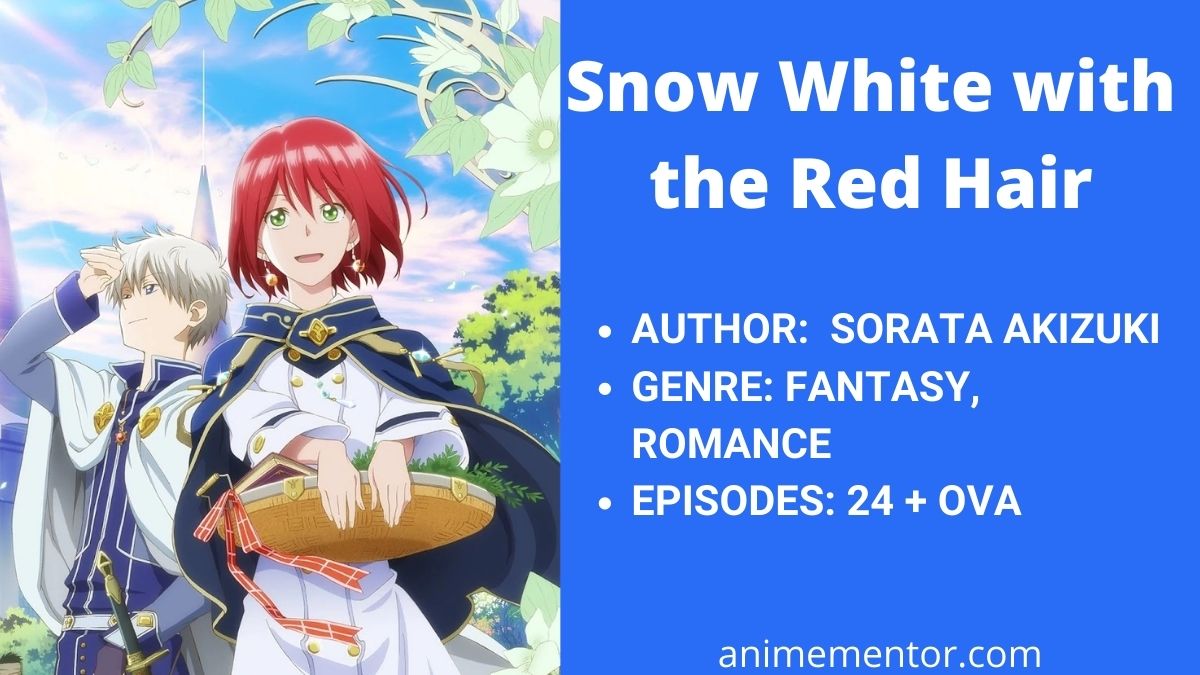 A cheery young woman named Shirayuki works as an apothecary at a neighborhood herbal store. Shirayuki fled the city after being threatened with being taken into Prince Raji's harem as a concubine, only to be saved by Prince Zen Wistaria.
Shirayuki studies to become a court herbalist in Zen's nation in an effort to pay back the debt she owes to him.
The nation's social expectations restrict Zen from pursuing a relationship with anyone of lower social position, even as they progressively develop romantic feelings for one another.
2. Kaichou wa Maid Sama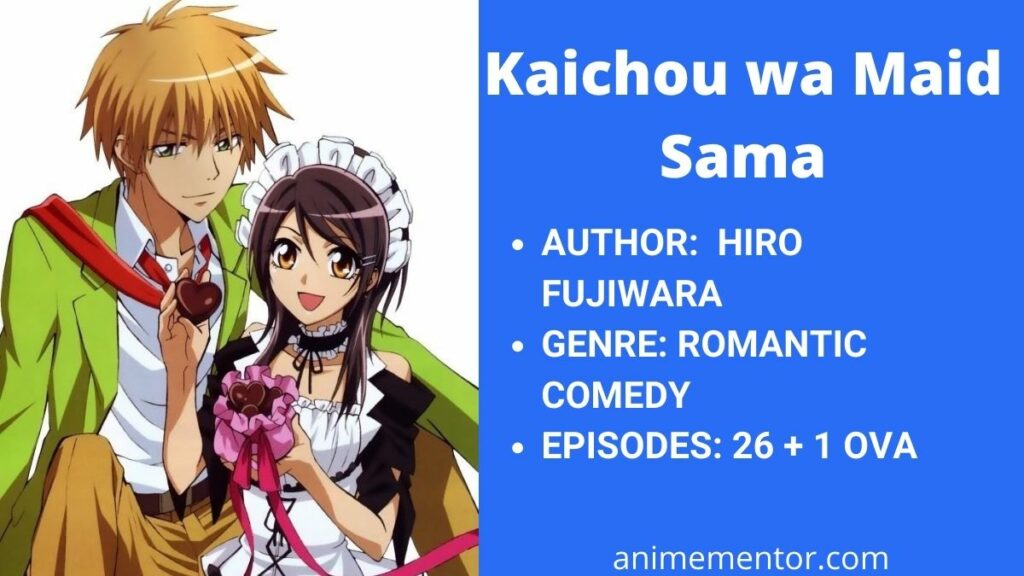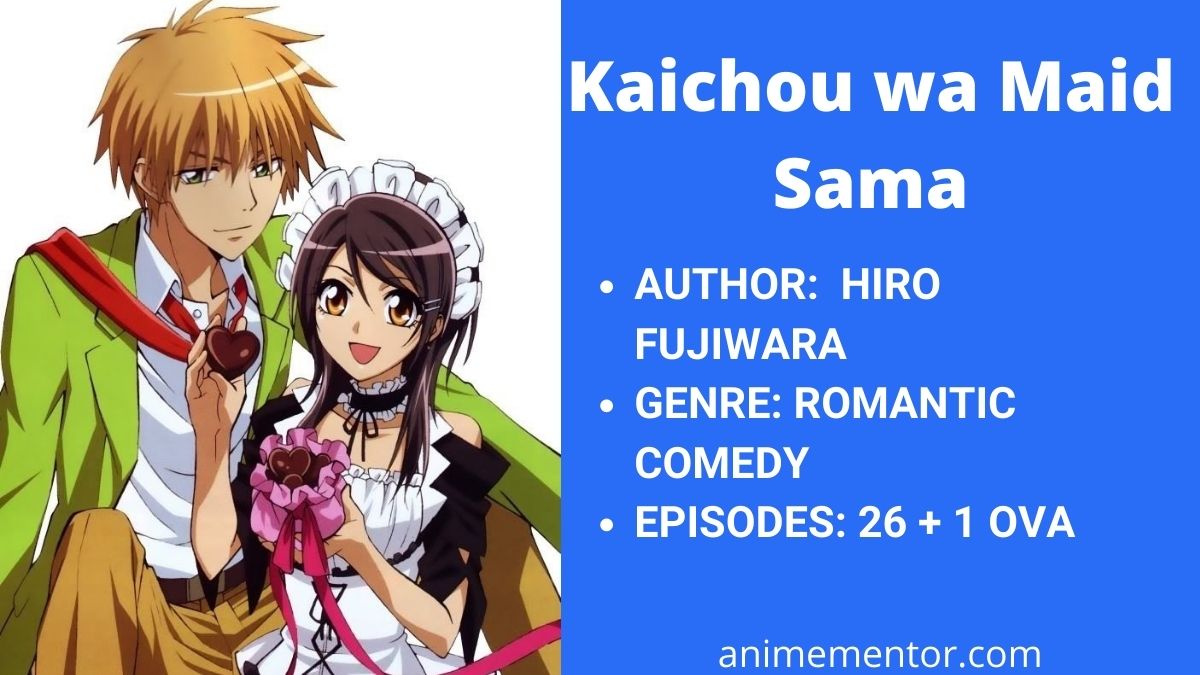 One of the most well-known Shoujo anime series out there is Kaichou wa Maid Sama. Misaki works hard to improve the school for the other girls who attend after becoming the first female president of the student council. Takumi Usui, a handsome and haughty man, begins having feelings for the class president, who turns out to be a maid café employee in secret. Misaki supports her struggling family by working a covert part-time job at a maid cafe. When her secret is revealed, laughter erupts, and the two quickly realize that they are both quite different individuals when they are not at school.
1. Akatsuki no Yona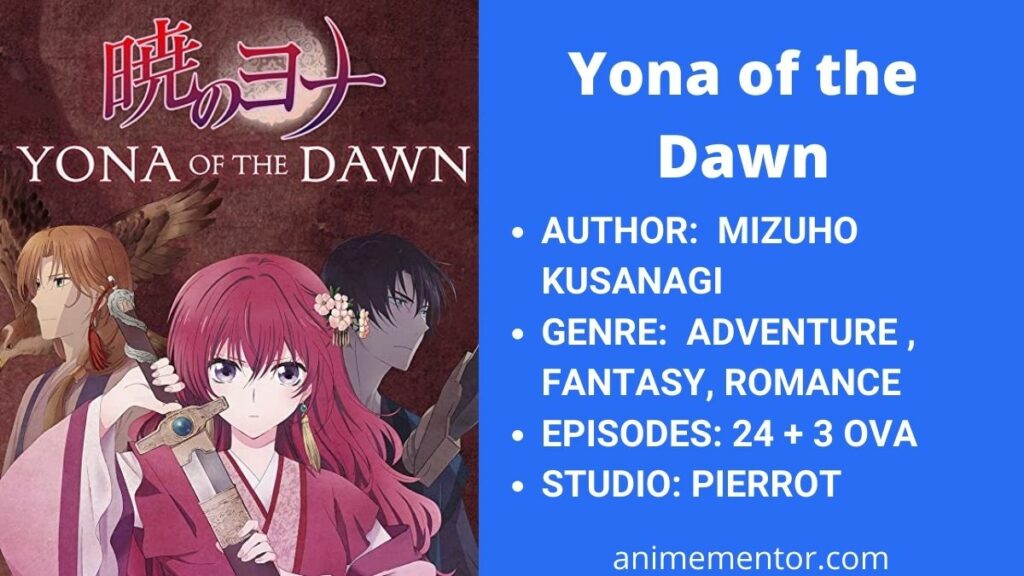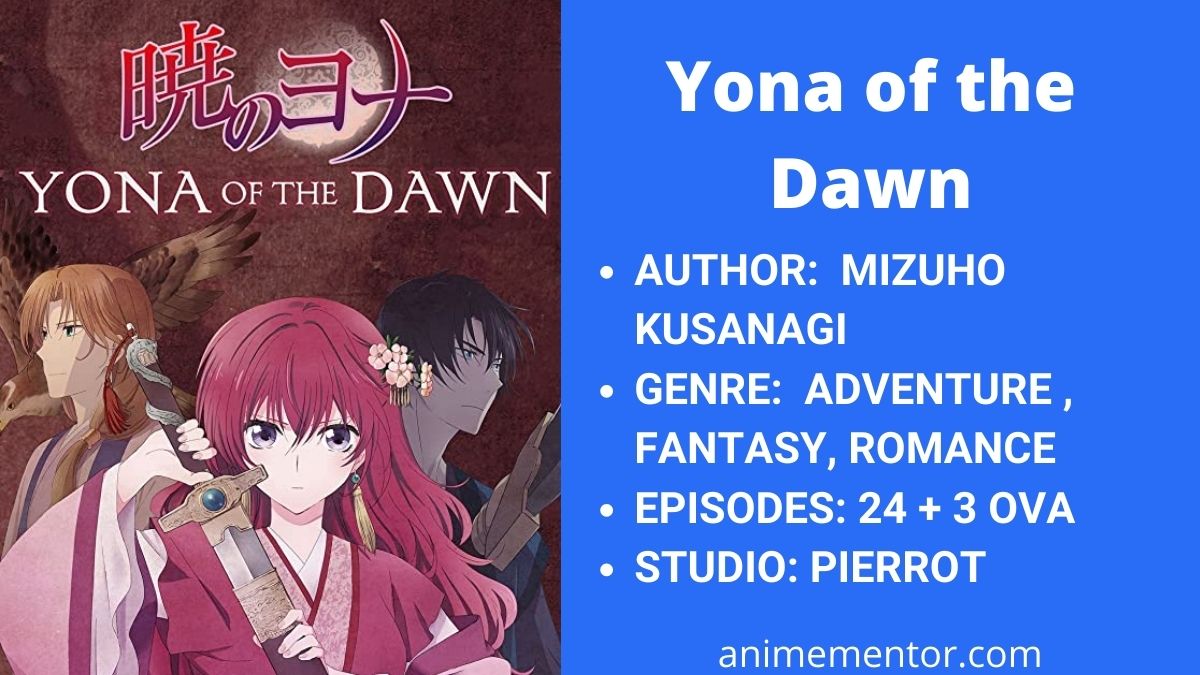 And coming at Number 1 is the popular historical shoujo anime Akatsuki no Yona. This anime emphasizes action and politics while also including plenty of romance. Princess Yona enjoys the carefree life of a princess at Hiryuu Castle, but when she is exiled from her realm, the only consolation is that her bodyguard Hak is there to keep her safe.
Yona begins to grow up as they flee together and begins to speak and perceive with more maturity.
Navigating her domain openly as if it were her first time, Yona becomes aware of how unaware she has been of her people's suffering for so long.
This fantasy anime series is great for binge-watching because it heavily incorporates historical Japan.