Public Safety Devil Hunter Aki Hayakawa works under Makima's special squad. He had contacts with the Fox Devil, Curse Devil, and Future Devil. He met Denji in chapter 3 for the first time and made a debt, but it turned out they didn't get along very well as Aki thought Denji had ulterior motives.
Regrettably, having been killed and possessed by the Gun Devil, he became a Gun Fiend.
Aki Hayakawa Wiki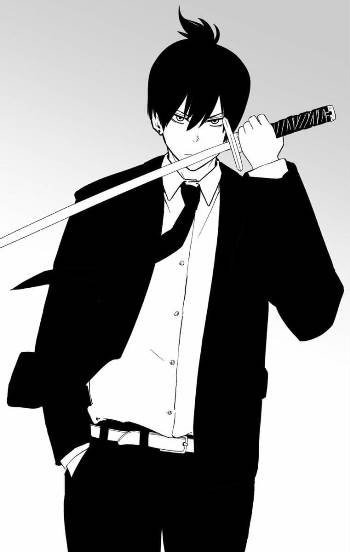 Name
Aki Hayakawa
SPECIES
Human (formerly)
Fiend
GENDER
Male
Age
20Years
OCCUPATION
Devil Hunter
MANGA DEBUT
Chapter 3
Spoiler Alert
WARNING: The following contains spoilers for Chainsaw Man.
Appearance
Human Form: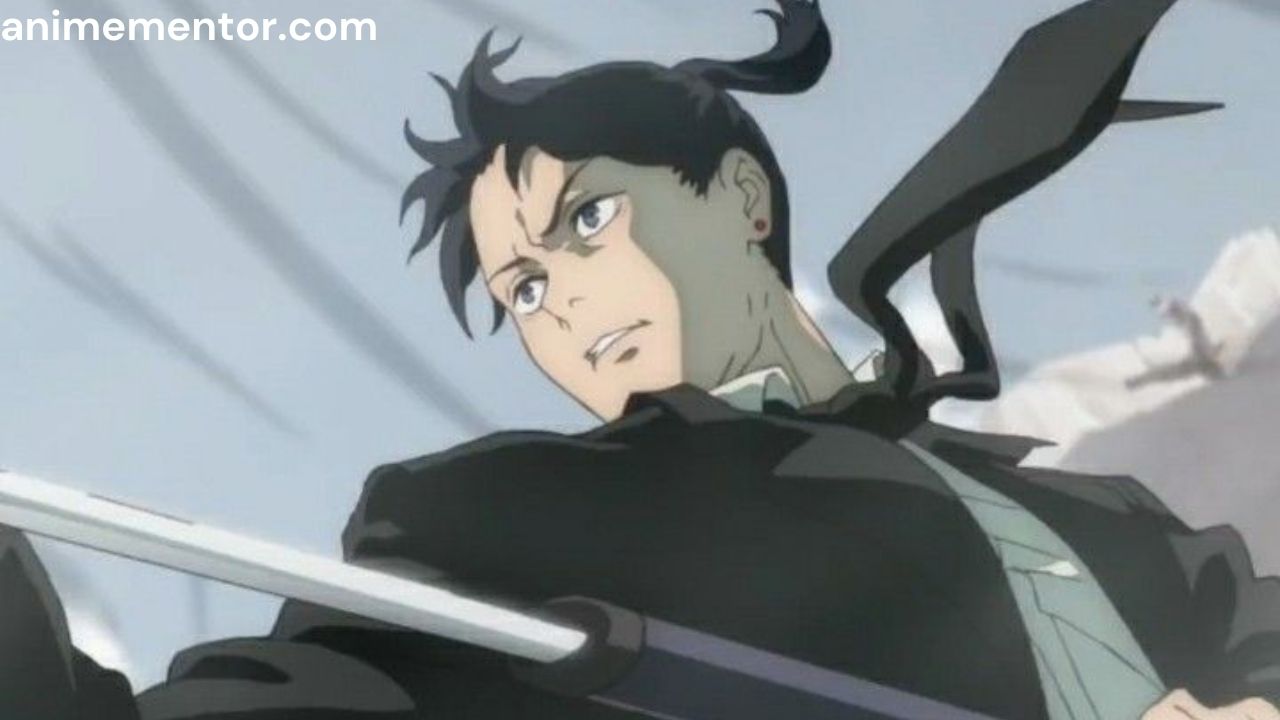 Aki is a smart young man with green eyes and medium black hair in length, which he wears in topknot style. Mostly he is seen wearing Public Safety Division outfit that is a suit and a tie. In his ears, he wears earrings and carries a sword on his back.
Fiend Form: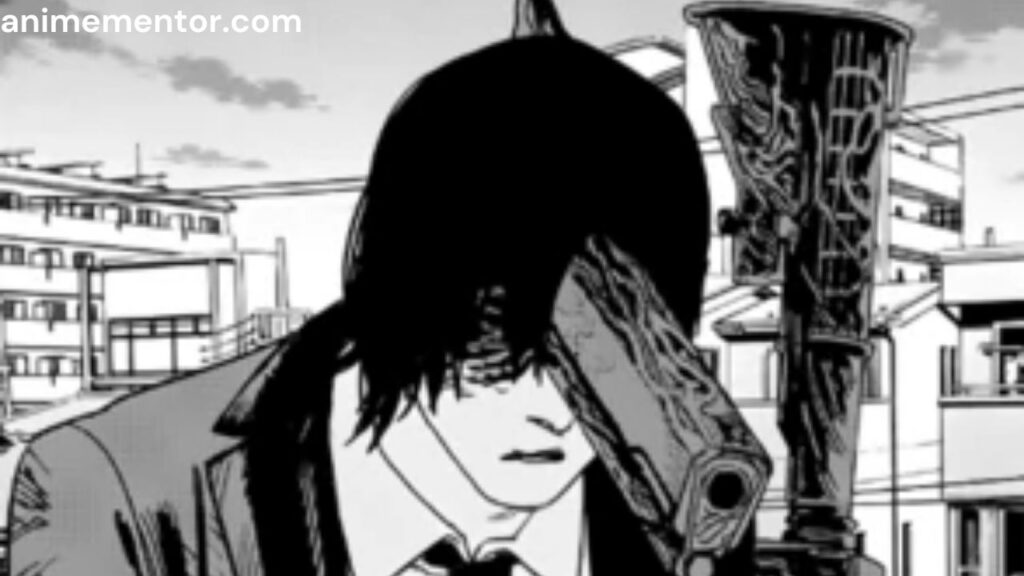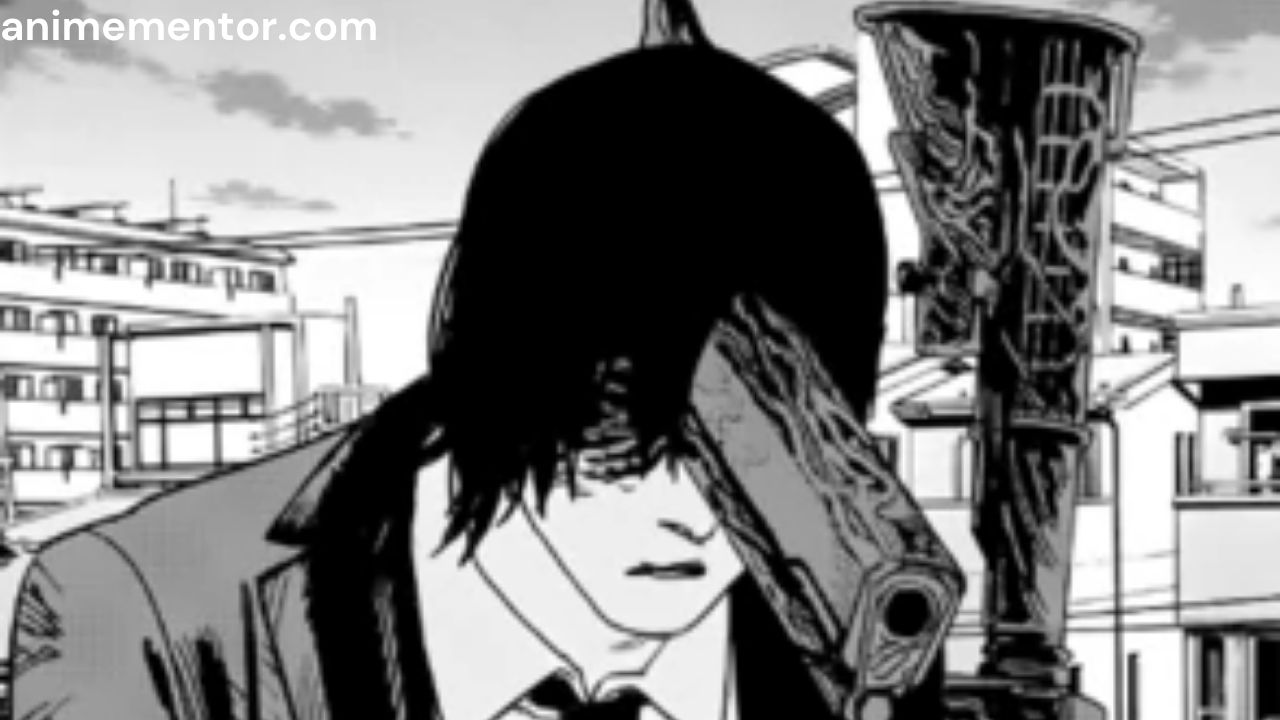 He became Gun Fiend after Gun Devil took over his body. In this form, his hair is let down and his eyes and forehead are covered in veins. His left form is now replaced with an M16A1, assault rifle, and his face is seen sticking out M1911.
Personality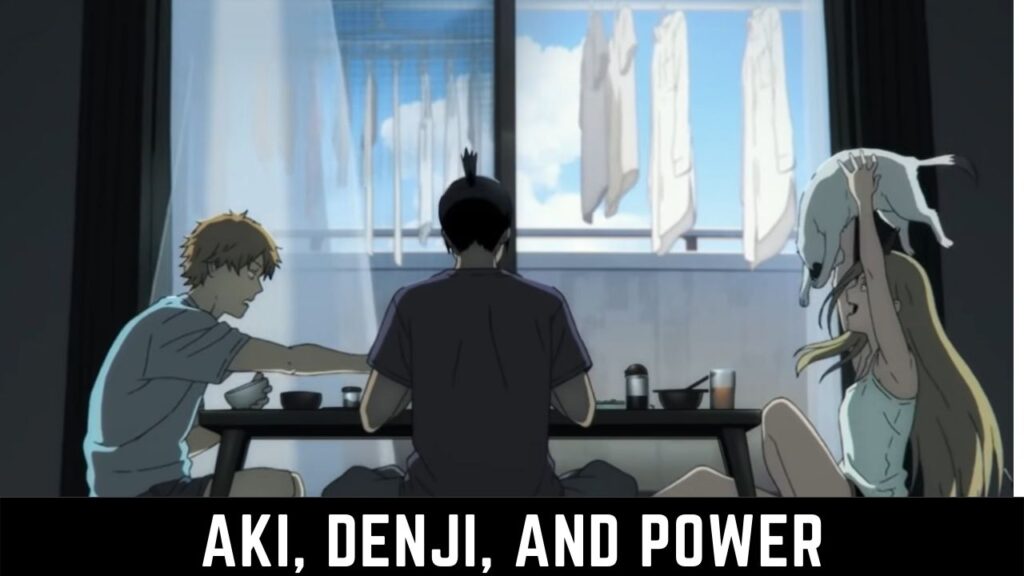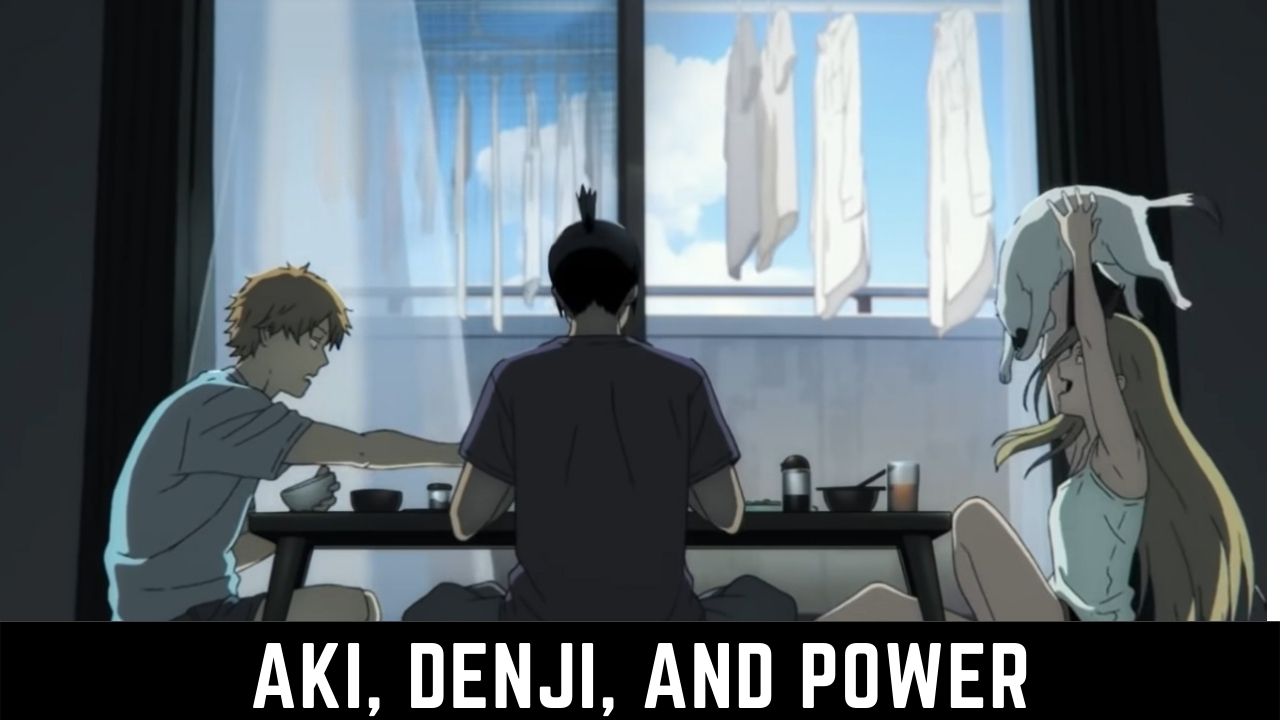 In general, Aki seems to be very stoic. While he appears mature and dependable when he is with his fellow Devil hunters, he is really very soft when alone. He is always ready to help everyone and everyone is dependent on him. His vibes are somewhat cold and stoic so people are usually annoyed by him. He hates to see people get hurt, especially his close friends, and gets attached to others easily. Himeno describes him as a "normal person," one who still grieves for those lost and has not become jaded enough to shut down his feelings.
Despite this, he is very determined and his primary motivation for killing the Gun Devil is revenge for his family. He is, however, entirely willing to put his own life on the line to save other people despite his own fear of death and even being at risk for his ultimate goal.
His air of cold detachment is actually a facade, and he cried over the deaths of his comrades, such as Himeno. He became caring enough about Denji and Power to give up his revenge goal.
History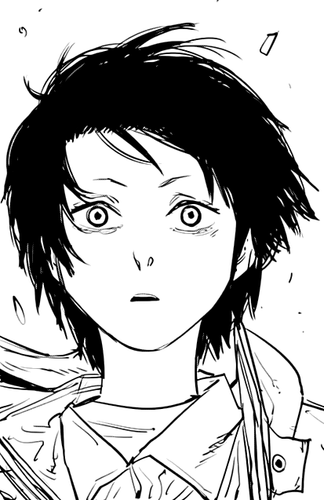 Aki's house was completely destroyed by the Gun Devil during his childhood, which killed his brother and both of his parents. Fortunately, Aki was a fair distance away from the house and survived. As a result of seeing his family killed in front of his eyes, he developed a deep hatred for the Gun Devil and joined the Public Safety Devil Hunters to seek revenge against the Gun Devil.
Strength & Abilities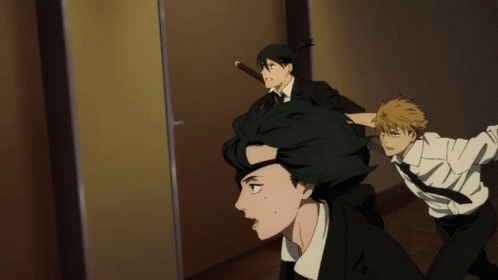 Swordsmanship and Curse Devil Contract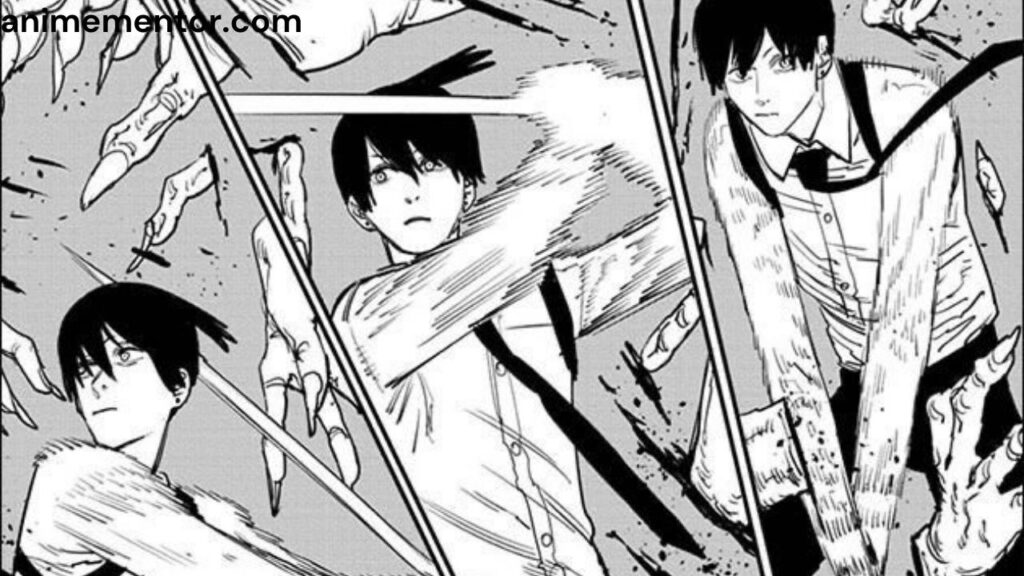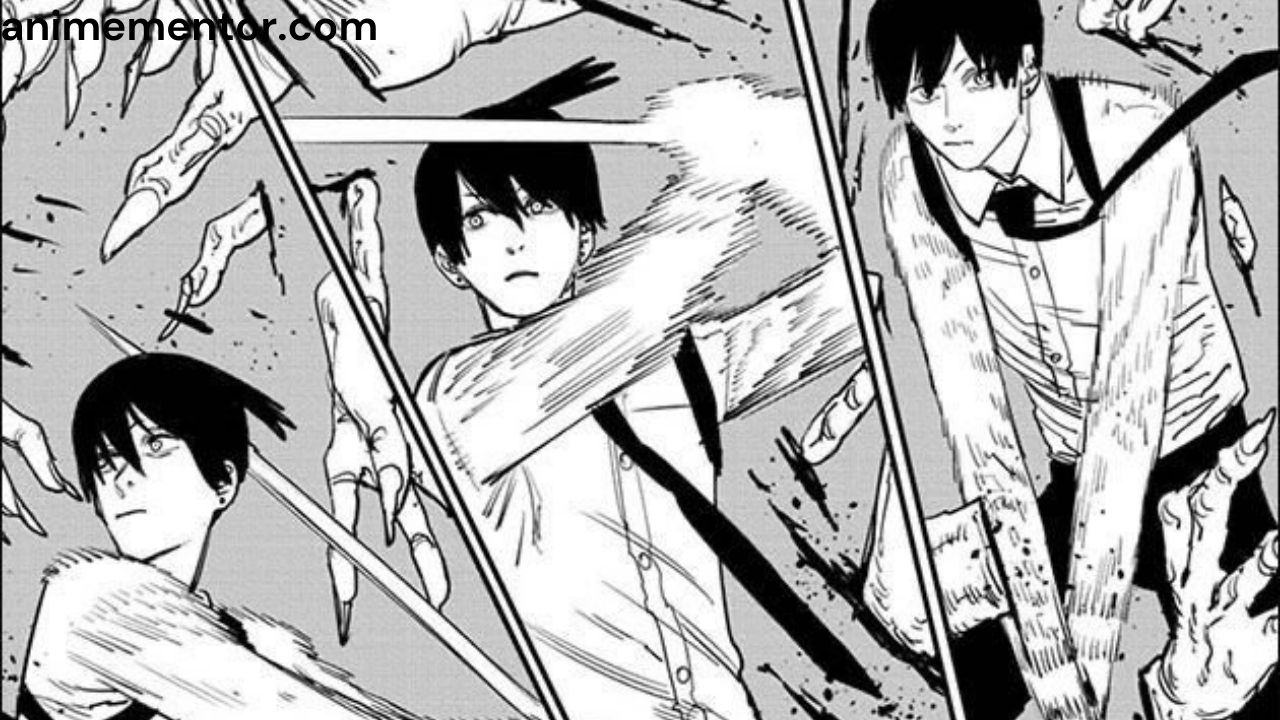 Aki has amazing sword skills and he uses those skills in tearing down the devils. He uses a sword as his trusted weapon of choice. 
He has the authority to make contracts with the devils. The contract brings him a nail-like sword. If he uses that sword his life will be shortened. If he says 'fire' while carrying the sword, that sword tears apart the opponent.
Future Devil Contract & Fox Devil Contract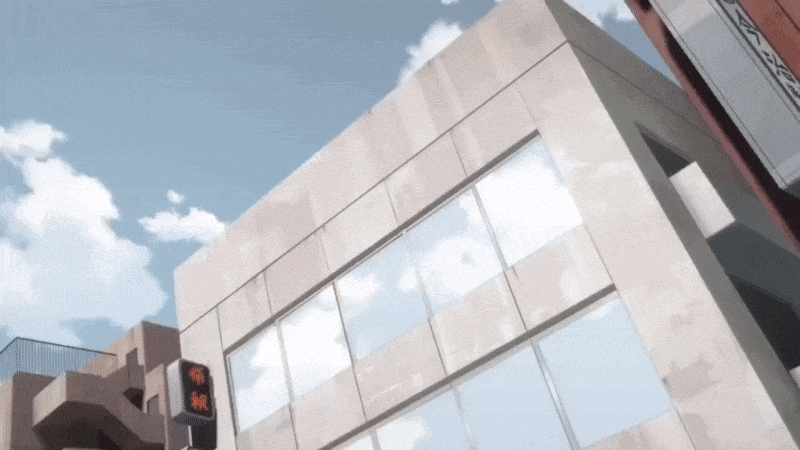 He was taken to the Future Devil after failing the contract with Fox Devil, who was in Public Saftey prison. He manages to form a contract with the Future devil. In return for the contract, he allowed Future Devil to reside inside his eye.
Aki can also look into the future as seen in chapter 49 where he uses this skill to predict the attack of his enemy.
He had a contract with the fox devil and he used Fox Devil's ability repeatedly against Katana Man and lost the ability of Fox Devil, seen in chapter 30.
Blood Manipulation & Blood Consumption
As mentioned above he is a Gun Fiend which allows him to fire bullets from his left arm with great accuracy. He can even destroy walls and break multiple things with ease, seen in chapter 77.
He can restore parts of his body by sucking the blood from corpses which allows him to regenerate.