Makima is one of the protagonists of the anime franchise,  Chainsaw Man. Initially, Makima took Denji under her as she was the leader of the Public Safety Devil Hunter. She even tried to make Denji's life happy as Denji always wanted. 
Makima Wiki
| | |
| --- | --- |
| Name | Makima |
| SPECIES | Human |
| GENDER | Female |
| OCCUPATION | Devil Hunter |
| MANGA DEBUT | Chapter 1 |
| Anime Debut | Episode 1 |
| Age | 25 |
| Height | 5'3 |
| JAPANESE VOICE | Tomori Kusunoki |
Makima Appearance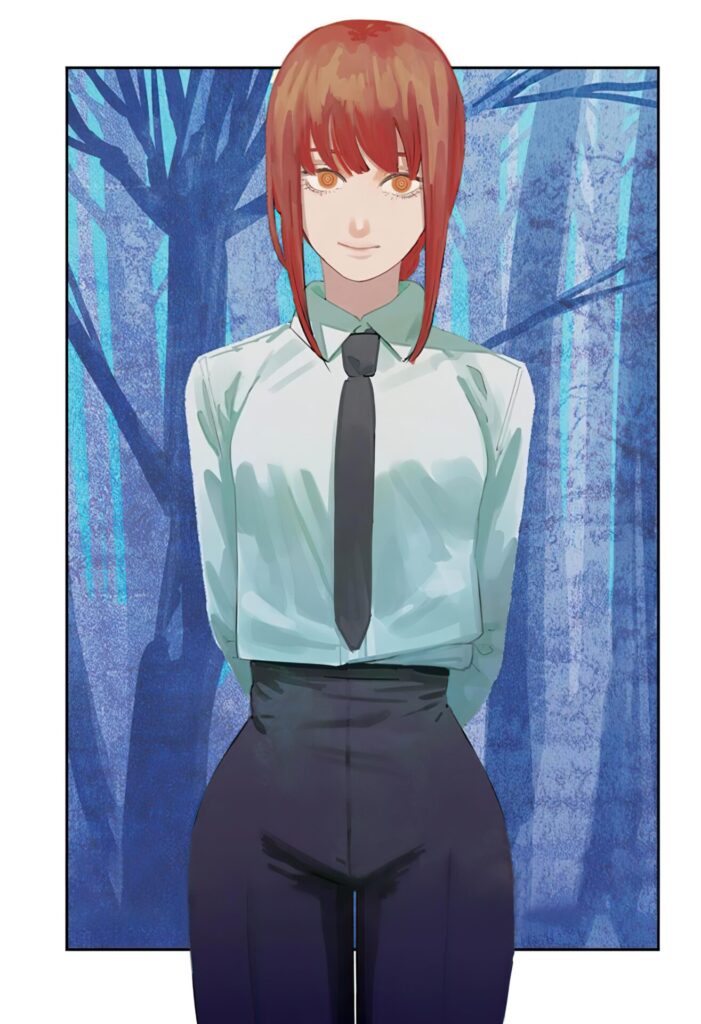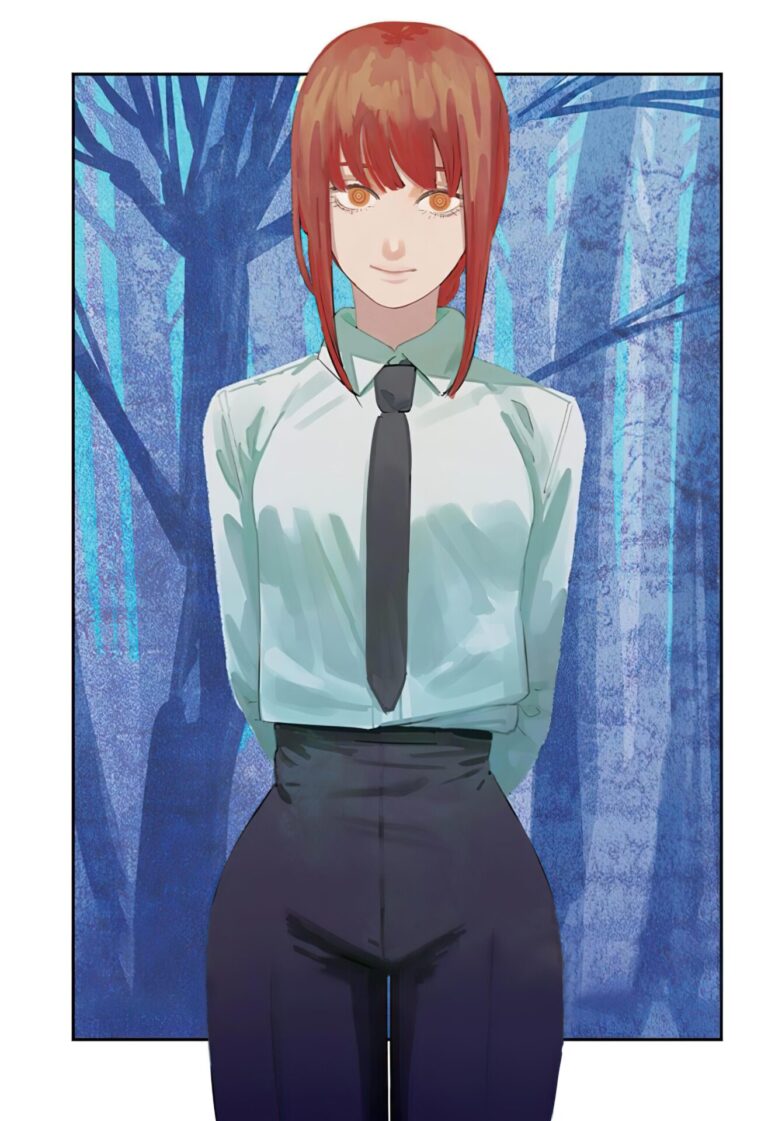 Makima is very attractive and desirable to men. She got Denji's attention as well. Her form when she is an adult is around 23 years of age, but this was never really confirmed. Most of the time she is seen wearing a black businessman suit with a black tie on a white shirt which is tucked inside just like every other Devil Hunter.
Casually she wears an unbuttoned white jacket on top of a black dress and high-heeled shoes with a long black stocking.
How old is Makima?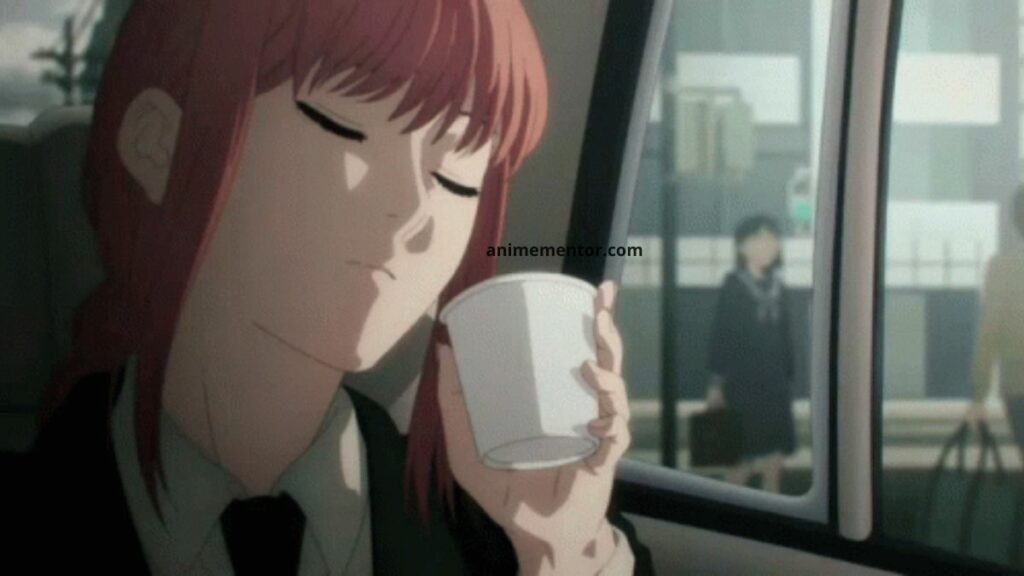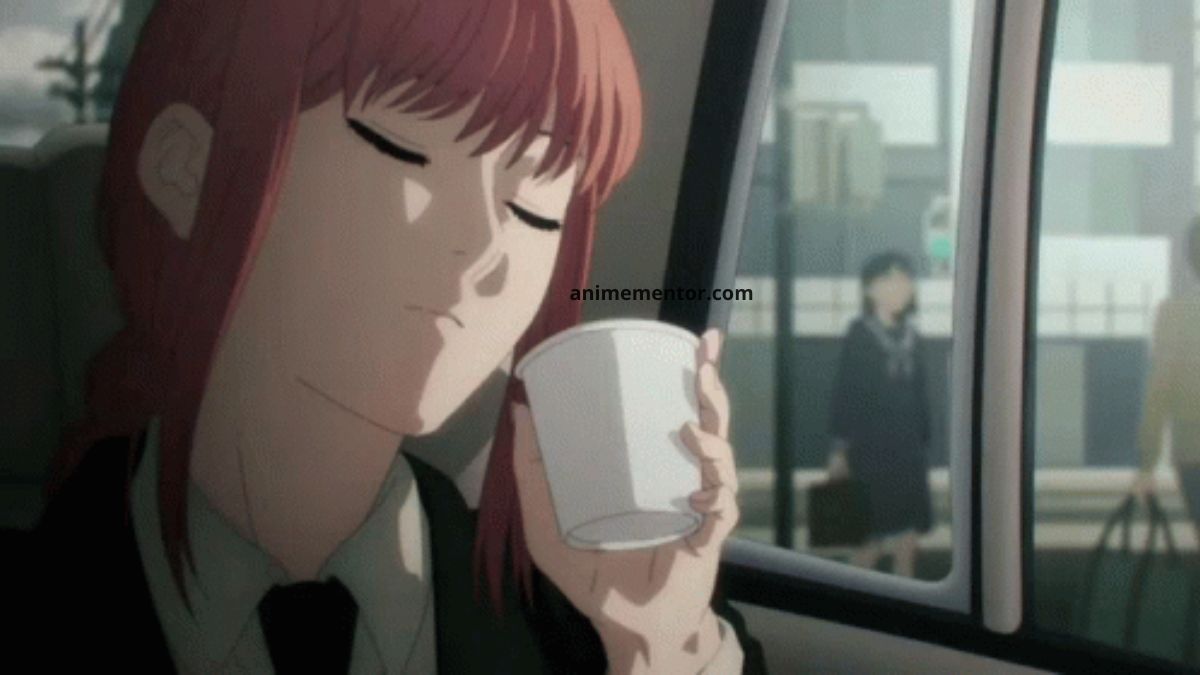 Makima is a 22-27y young woman in appearance but the author does not say anything about Makia's age. As long as humanity has been afraid of control, Makima has always existed in CSM's world. Makima must be thousands-millions of years old since she's a devil. She looks young probably because the devil died a lot.
Personality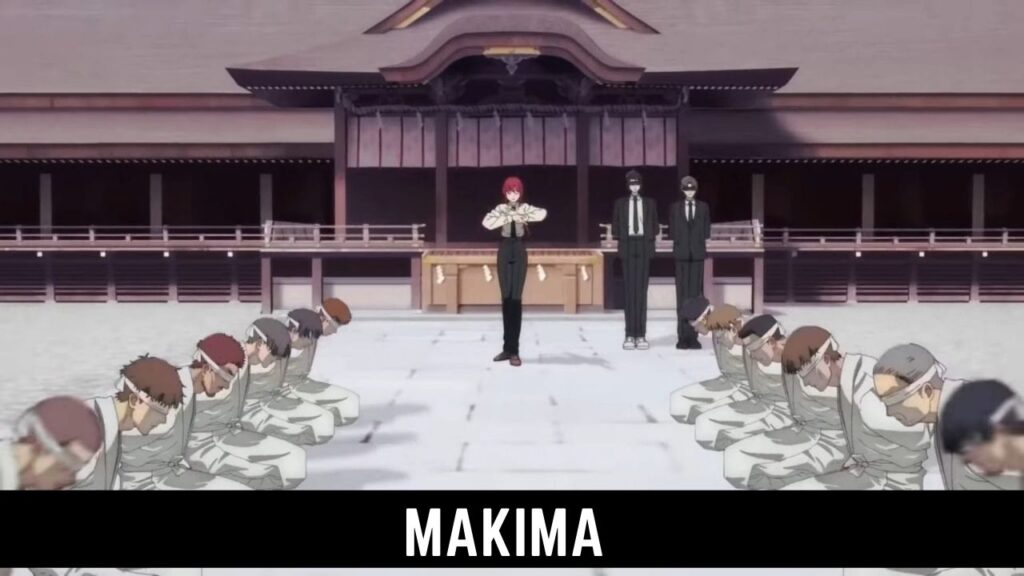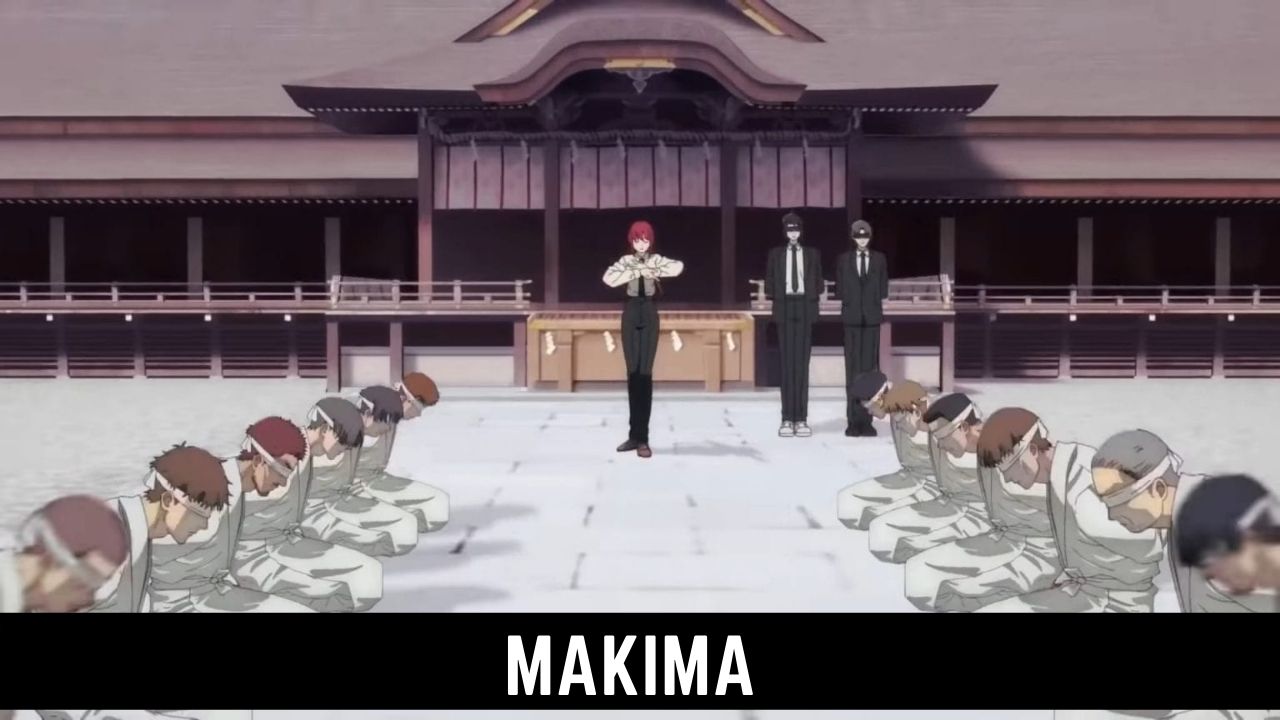 Makima is not a jolly person to be around with irrespective of whether you are a human, a devil, or a colleague.
Initially, many thought that she is a savior as she saved Denji but turnarounds happen pretty quickly when she used him as a "pet". She controlled Denji life and was not letting him make his own decisions.
Spoiler Alert
Makima Strength & Abilities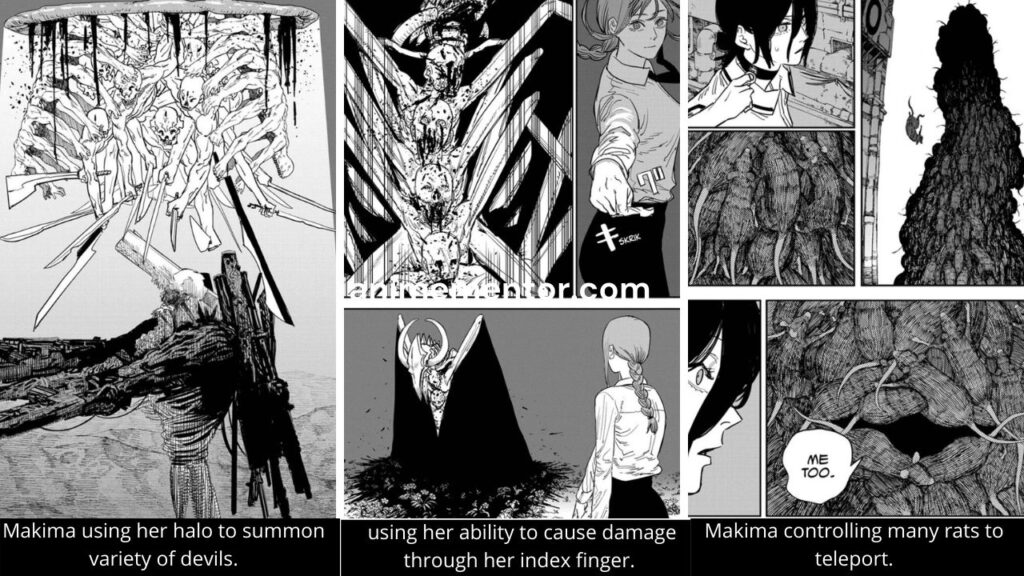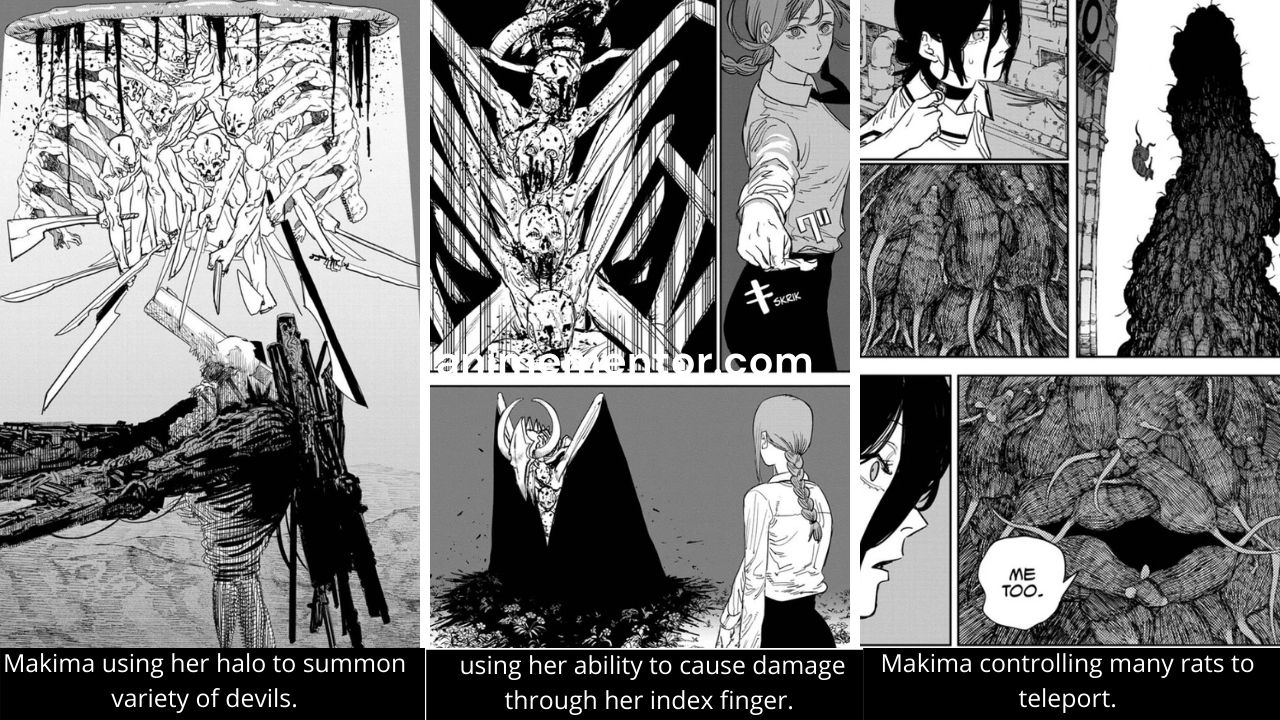 Devil Powers
Makima is a fearless and skilled fighter she could damage her opponents in any with her fists even without her devil powers. The contract with the PrimeMinister makes her less and free and she was also very careful to reveal her identity and true intentions too early.
Sense of Smell
She also has an unparalleled ability, her sense of smell. With this ability, she can navigate easily and she can even differentiate 2 vibes coming from the same person. An example of the skill was seen when she was able to find out Pochita inside Denji as she mentioned she gets mixed smells from him, chapter 81.
Insane Strength
Makima possesses insane strength as she is the Control Devil. She can easily control the willpower of any human being or devil given that he is inferior to her. She can also alter the memories by erasing them which adds another level to Makima's charms.
She can also lend her power to the dead.
Ranged Attacks
In her arsenal, she has two ranged attacks that are insanely strong.
First, she can crush her opponent by sheer force by forming an unknown gesture with her hands. She needs to know the name, should be on higher ground and has to sacrifice a human to perform this attack.
The second gesture is when she forms a gun with her fingers and says bang by pointing the fingers at someone. The target collapses and half of their body blow up in the process. She uses this skill on Chainsaw Devil.
Is Makima a Devil?
In the last arc, she was revealed to be the Control Devil which makes her the primary antagonist in the first part of the anime. Denji managed to kill her but she was reincarnated by the spirit of the Control Devil