Himeno is a devil hunter who works under Public Safety Devil Hunting team, works under Makima's squad. She works alongside Aki Hayakawa. Himeno and Aki met in a graveyard. Aki Hayakawa and the squad helped Denji when he was going to get beaten by the Leech Devil.
Appearance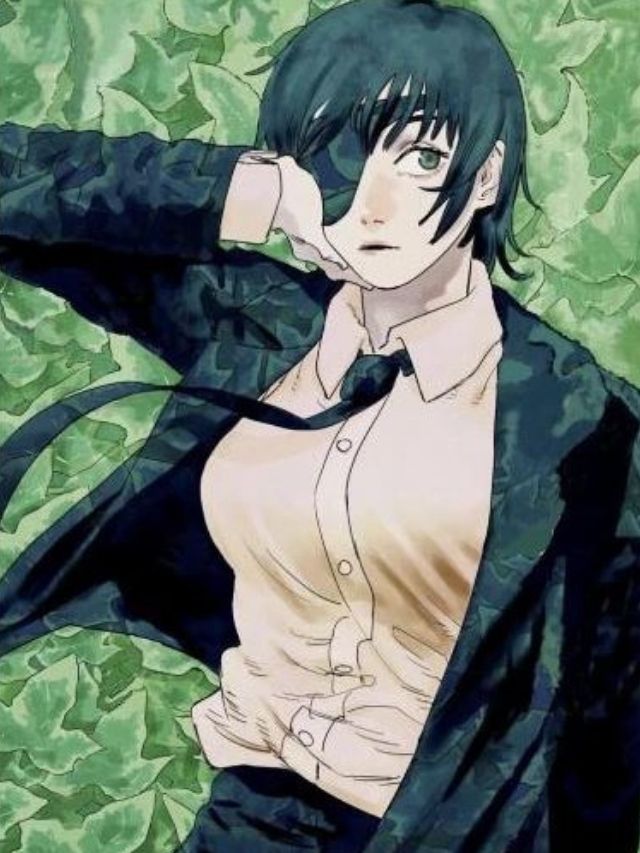 She's young blood who wears a black jacket which gives her a professional look. Her hair is short and smooth in appearance.
She also wears an eye patch that covers her right eye and rocks a formal suit with a necktie.
Personality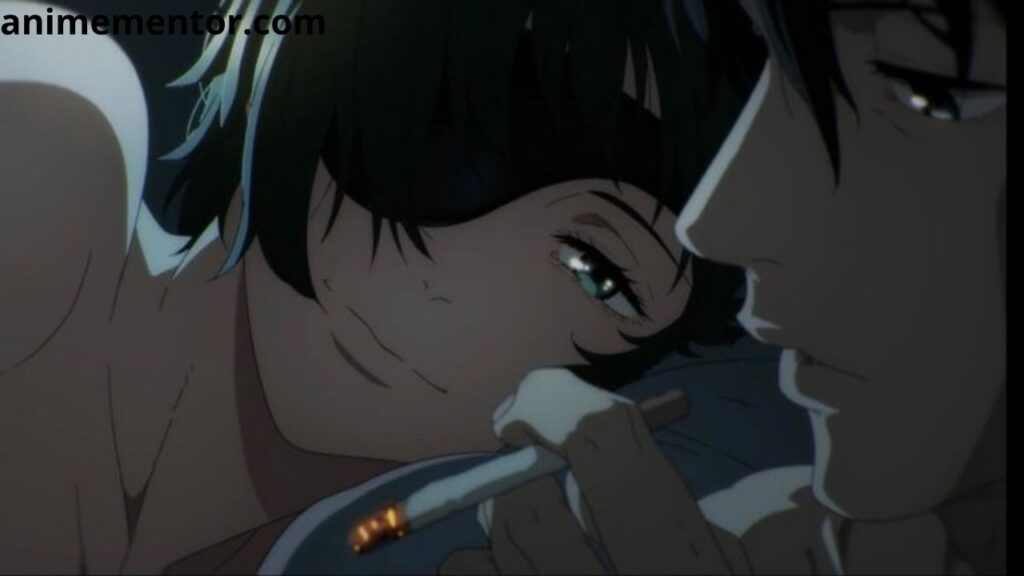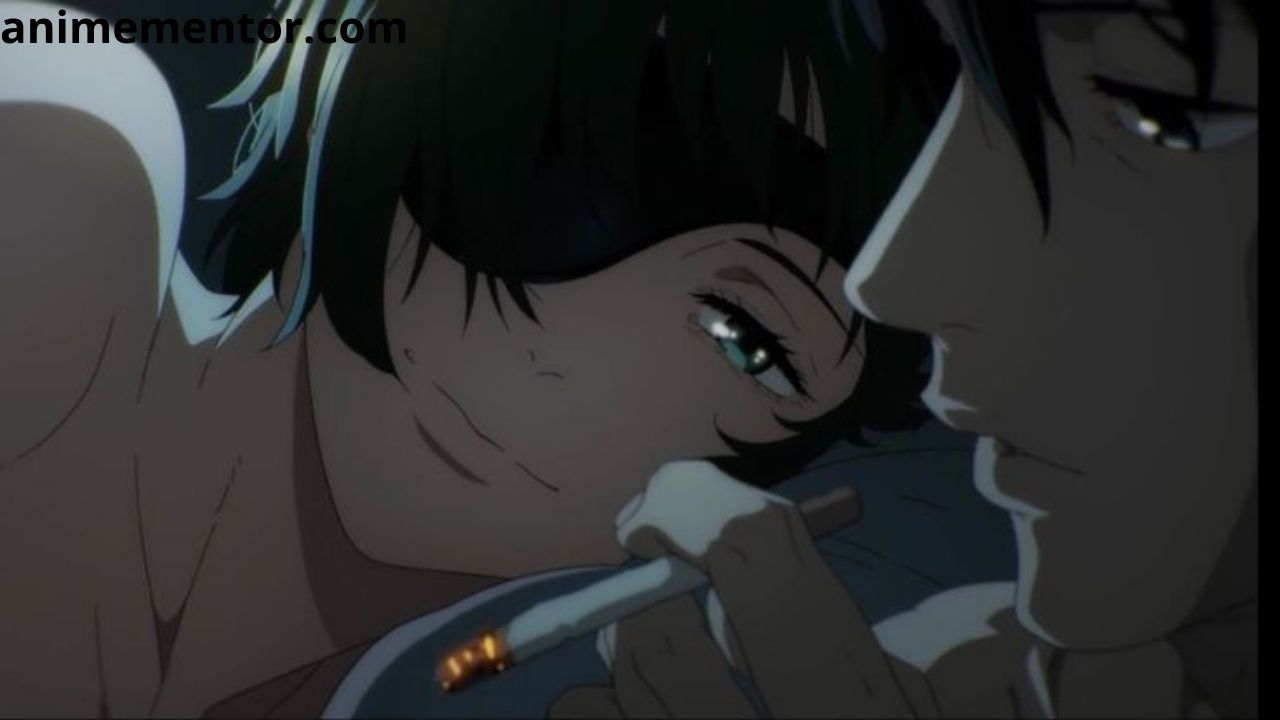 Her personality seems to be very mature and is seen as the most experienced superior.  She's one of those persons who can stay calm even in very challenging and stressful situations. She gives credit to Aki for her persona. She's a responsible senior and never fails to motivate her juniors. For reference when Denji was against Eternity Devil in a fight, she french kissed him which lead Denji in defeating the devil. It's very obvious that she's perceptive of the people who are around her.
She's a very capable devil hunter and performs her duty well. In chapter 15 we saw her using her ghost devil response to reply to insignificant devils.
Just like Aki, she is stern and just a little tolerant to her juniors which causes troubles. She's a caring and empathetic person, she cares for her fellow teammates, it was shown when she decided not to betray Denji in her first mission together.
She looks cheerful but she has seen many people die in the same department where she works and this depicts her strong side. She is a pessimist. She started substance abuse to overcome the depression of seeing the death of her partners. She became so addicted to nicotine that she even tried to pressurize Aki into smoking with her and told him that devil hunters don't live for very long, seen in chapter 16.
Strength & Abilities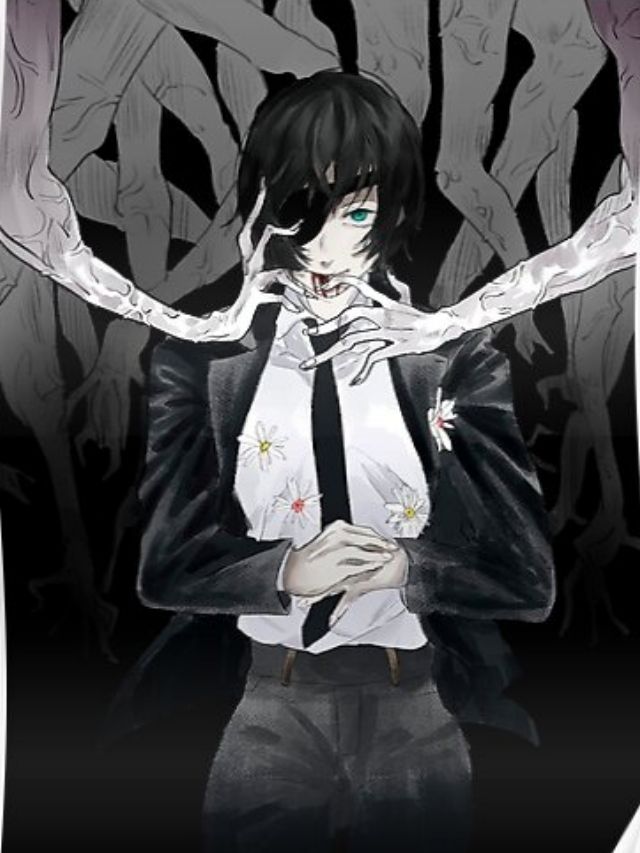 Ghost Devil Contract
Just like other devil hunters, Himeno also has the ability to form contracts with other devils. In chapter 15 we saw her making a contract with Ghost Devil by sacrificing her right eye.
Ghost Arm
Her contract devil Ghost devils can be summoned whenever she needs and it is ephemeral and invisible. She can destroy the opponent's body by taking the Ghost arm inside their body.
As seen in chapter 17, this arm left many large wounds inside the body during Eternity Devil Arc.
Hand-to-Hand Combat
She has a very good physique and is very good in hand-to-hand combat, she can land powerful pinches and kicks on her opponents. She easily managed to incapacitate Kobeni which made him paralyzed. This is enough evidence to prove her combat skills.