Imagine going to McDonald's to order some fries on a nice warm Sunday and then turning around to see the most feared Demon Lord being your waiter. That is the comical take on the anime The Devil is A Part Timer. From hilarious scenes to epic fight scenes and action, Devil Is A Part-Timer has its own large fan base with the show climbing to headlines in several entertainment news channels.
Here is everything you need to know about the fourth season of Devil Is A Part-Timer. When will it be out? The plot, cast, storyline, and more will be discussed.
Key Takeaways
The anime has also received three seasons and its third season aired recently. Local broadcasting channels like Tokyo MX, BS11, and MBS and for the International viewers, Crunchyroll.
Depending on how Season 3 ends and its production, there are high chances for a fourth season to arrive in 2024 or 2025.
The Devil is a Part-Timer! Season 4 Release Date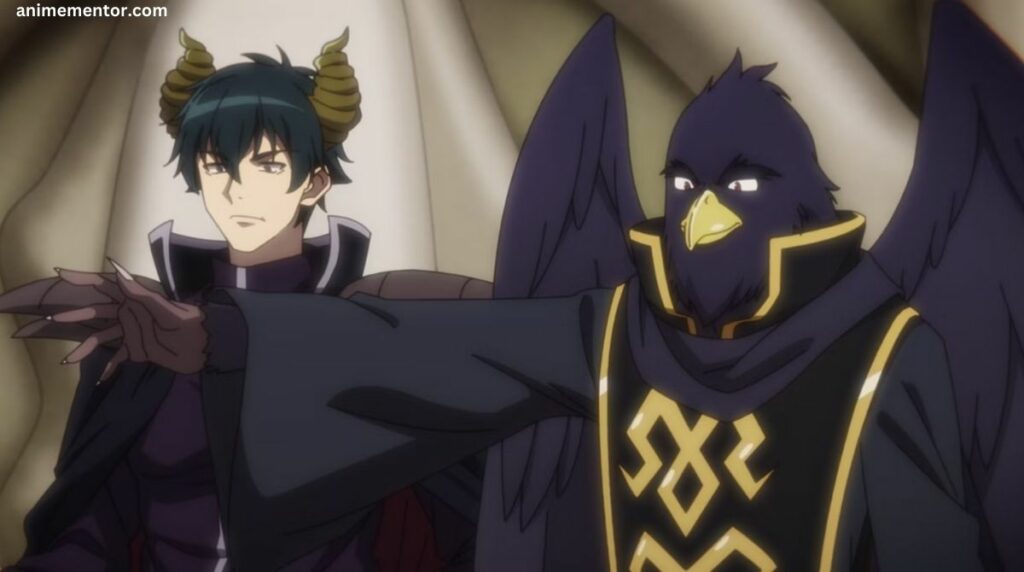 Currently, there are no official announcements about the release date of Season 4 of The Devil is a Part-Timer. However, if the production pace continues at the same rate, we can expect the announcement for season 4 around 2025.
Devil is a Part-timer! Season 1 first aired on April 3, 2013, and aired till June 29, 2013. The second season was released nine years later when most viewers were unsure if there would be a new season.
Coming up relatively quickly with a constant release this time, Devil is a Part-timer! Season 3, also known as Devil is a Part-timer! Season 2 Part 2, aired exactly one year later on July 13, 2023, and ends on September 28, 2023.
What happened in The Devil is a Part-Timer! thus far?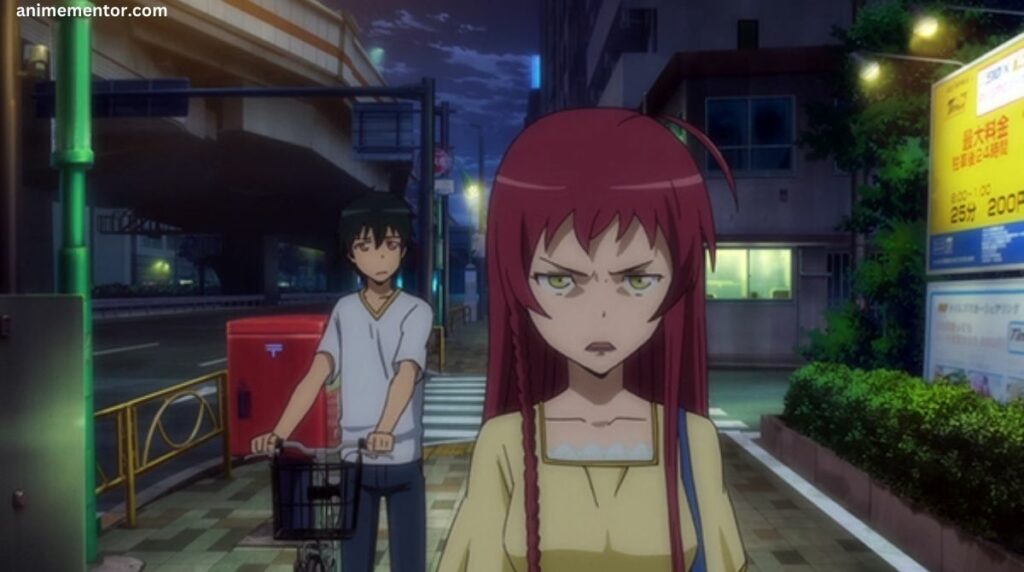 The demon lord Satan (Maou Sadao) and his general Alciel escape their dying world of Ente Isla through a portal that lands them in modern-day Tokyo. Stripped of their powers, they live as ordinary humans, working part-time jobs. They soon encounter the hero Emilia, who also traveled through the portal to defeat Maou. Though initially adversaries, Maou and Emilia end up allying against other threats from Ente Isla.
In season 2, Maou and Emilia discover an infant girl named Alas Ramus, who turns out to be a holy sword fragment that allows Emilia to defeat the angel Gabriel. Gabriel returns to kidnap Alas and others but is thwarted by Maou, Emilia, and allies.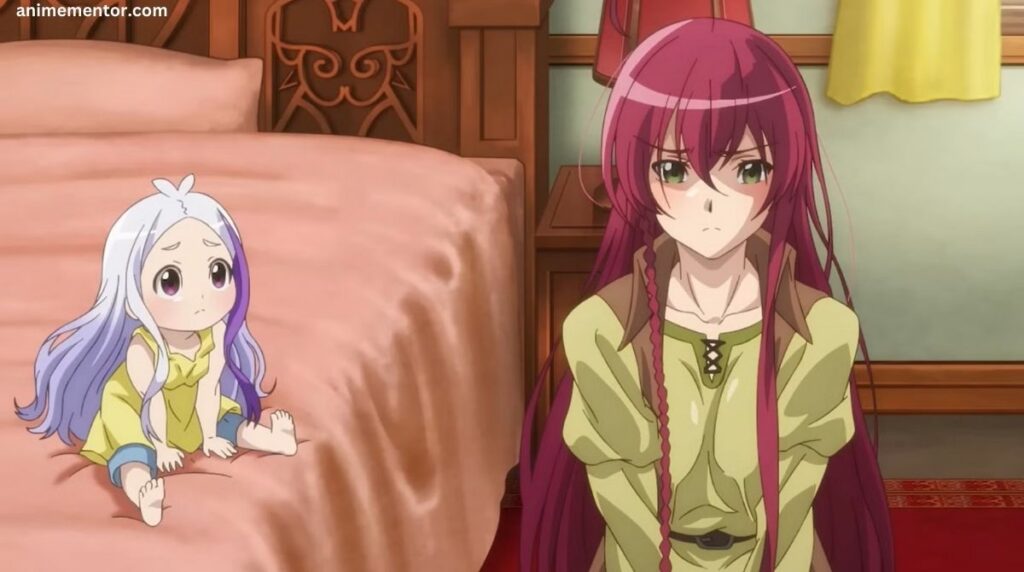 Season 3 begins with Emilia disappearing to Ente Isla after learning her father is alive. Maou's group is attacked by the demon Libicocco but saved by Emilia's sister Acieth and father Nord. Gabriel kidnaps Nord and Alciel, so Maou's group travels to Ente Isla to rescue them and Emilia. The season ends after the final showdown and heartwarming reunion between Emilia and her father.
The Devil is a Part-Timer! Light Novels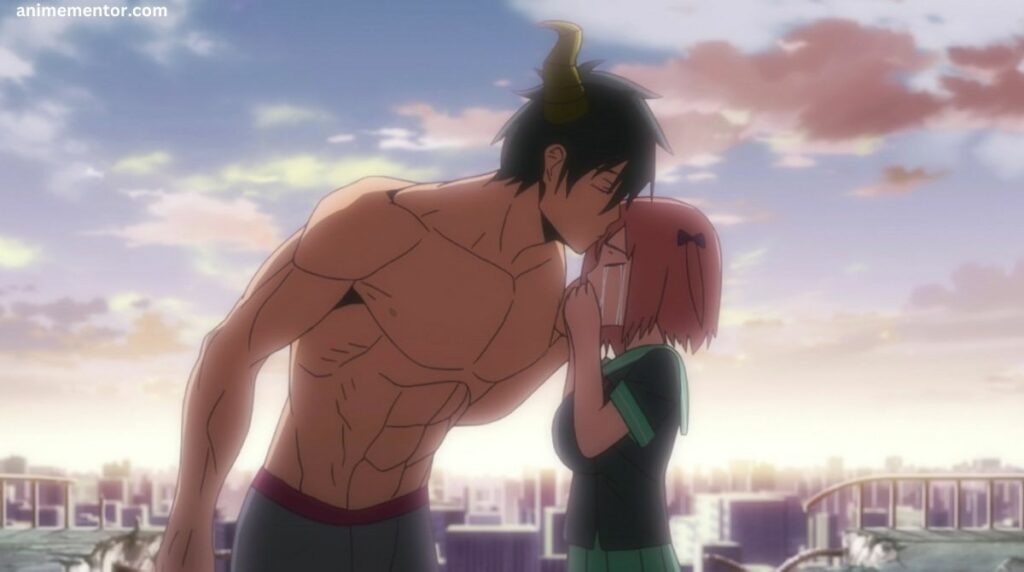 The Devil is a Part-Timer! originated as a light novel series written by Satoshi Wagahara, which was published from 2011 to 2022 and spanned 21 volumes. The popular light novels were adapted into both an anime series and an ongoing manga series. The anime closely follows the story of the novels, covering volumes 1-2 in season 1, volumes 2-5 in season 2, and volumes 6-10 in season 3.
The manga also adapts the same story but takes some liberties, with variations, skipped events, and timeline changes compared to the novels. Overall, the light novel provides the canonical source material and plotlines for the franchises, while the anime and manga offer adapted retellings of the core story through animation and illustration. The light novels establish the canon that the other adaptations draw from.
What to Expect from The Devil is a Part-Timer! Season 4?
After resolving the conflicts in Ente Isla during Season 3, the main characters will return to Japan and the anime is expected to go back to its relaxed slice-of-life theme. Emilia's father Nord will now be living with Emilia, allowing their father-daughter relationship to grow after being separated for so long.
A major source of Emilia's rivalry with Maou was her belief that he killed her father, but with Nord alive, her vengeance no longer has meaning. This opens the door for Emilia and Maou's relationship to evolve, potentially becoming closer, though their amusing bickering would certainly be missed.
With the characters back in Japan, Season 4 will likely focus on their normal lives again – going to school, working part-time jobs, and finding their place in a world not their own. But new threats or mysteries could still emerge to disrupt the peace.
The Cast of The Devil is a Part-Timer!
The original cast of The Devil is a Part-Timer! Are retained in the 10 years of the anime's release.
Maou Sadao: Voiced by Oosaka Ryouta – Notable Roles – Akaashi Keiji from Haikyuu!!, Zen in Akagami no Shirayuki-Hime
Yusa Emi: Voiced by Hikasa Youko – Notable Roles – Kyouko in Danganronpa, Akiyama Mio from K-On!!
Ashiya Shirou: Voiced by Ono Yuuki – Notable Roles – Sebastian in Black Butler, Higashikata Jousuke from JoJo's Bizarre Adventure 4
Kamazuki Suzuno: Voiced by Itou Kanae – Notable Roles – Boa Hancock from One Piece, Yui from Sword Art Online
Urushihara Hanzou: Voiced by Shimono Hiro – Notable Roles – Agatsuma Zenitsu from Demon Slayer, Connie Springer from Attack on Titan, Amu in Shugo Chara
Gabriel: Voiced by Koyasu Takehito – Notable Roles – Takasugi Shinsuke from Gintama, Zeke from Attack on Titan, Toni in Jujutsu Kaisen.
Which Anime Studio Is Producing Season 4?
Season 1 was animated by White Fox, who also worked on Steins Gate and Akame Ga Kill. From Season 2, Studio 3Hz leads. They also worked on Dimension w, Gun Gale Online.
The anime also has a prominent director, Tsukushi Daisuke directing from the second season. He has directed My Hero Academia and Kingdom.
FAQs
Will there be a Season 4 for The Devil is a Part-timer?
Based on the popularity we can expect a Season 4. Studio 3Hz has been consistent with the releases since taking over, so if they continue to do so, we can expect an announcement any time around early 2024.
What will Season 4 be about?
Based on the Light Novels, the anime will start with a pleasant slice-of-life theme where we will again see them hustling in their daily lives in order to sustain a life in Modern Tokyo. The mysteries about Emilia's mother are also expected to be revealed.
Where can I watch Season 4?
Devil is a Part-Timer Season 4 will be available on major OTT platforms like Crunchyroll, and Hulu. Other than that Muse Asia and Muse India have been releasing the series on their YouTube channel since 2022.
Where is The Devil Is a Part-Timer Season 4 trailer?
The Devil Is a Part-Timer Season 4 trailer is yet to be released.