The Ocean often plays a very important role in anime by being a mode of conveying a serene atmosphere while also showing intense battles and characters connecting through the water.
Though this might seem unconventional to many, this ocean theme is present in several shows and has contributed to a significant increase in their quality. This article is targeted at the water-loving fans of anime as we list the best ocean anime to ever be made.
10. Free!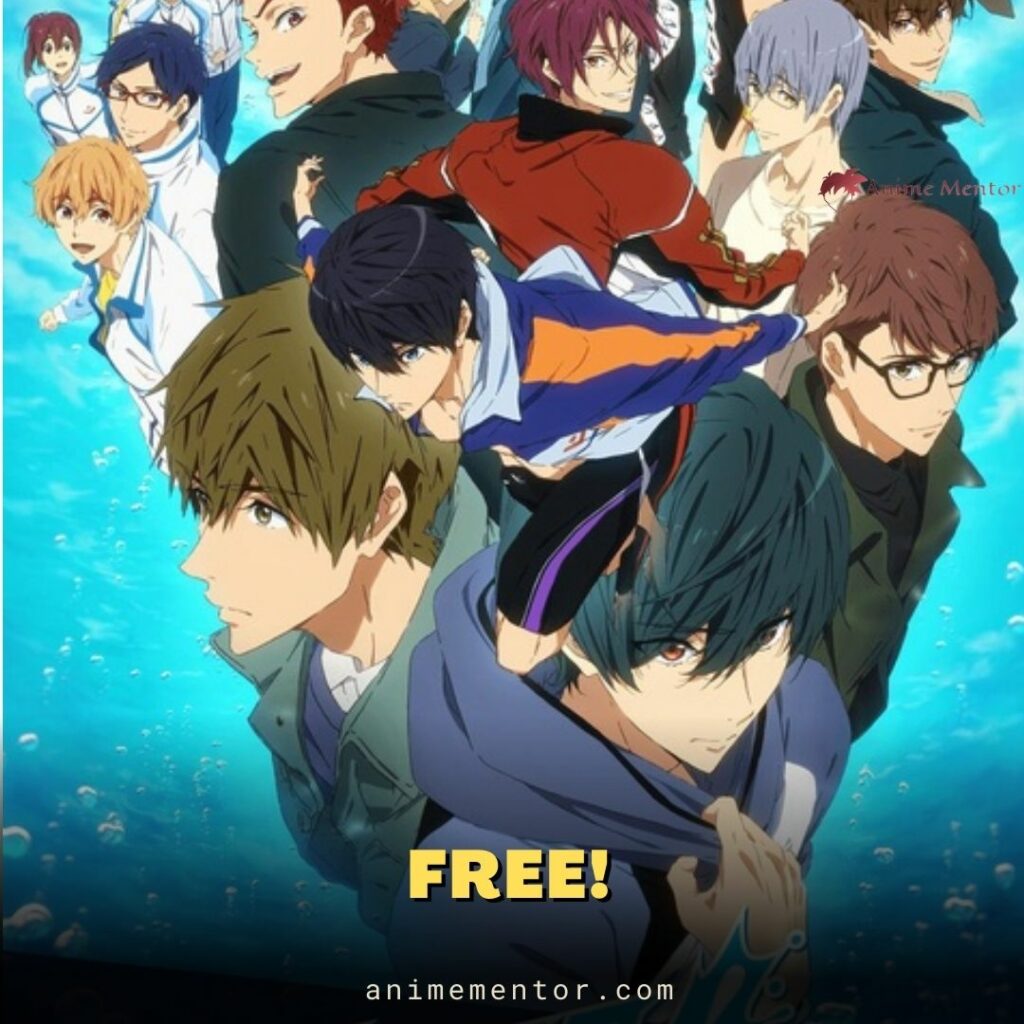 Free! Is a loved anime series which has only been growing in popularity since it released nearly a decade ago. It follows a group of boys as they wish to enter the world of competitive swimming and compete nationally while earning success.
We watch as they overcome several hurdles in their path and go from a distant relationship to inseparable. The series has every positive aspect of a sports series right from its fantastic development of characters and their chemistry to its hype moments.
The fluid visuals made by the great Kyoto Animation studio greatly improves this and delivers a more emotionally impactful storyline. With an unforgettable cast of characters, fantastic drama and exciting sports, this is one sports anime which is well worth trying.
Note: , "Free!" is a popular BL Ocean Anime (Boys' Love) series.
9. Tsuritama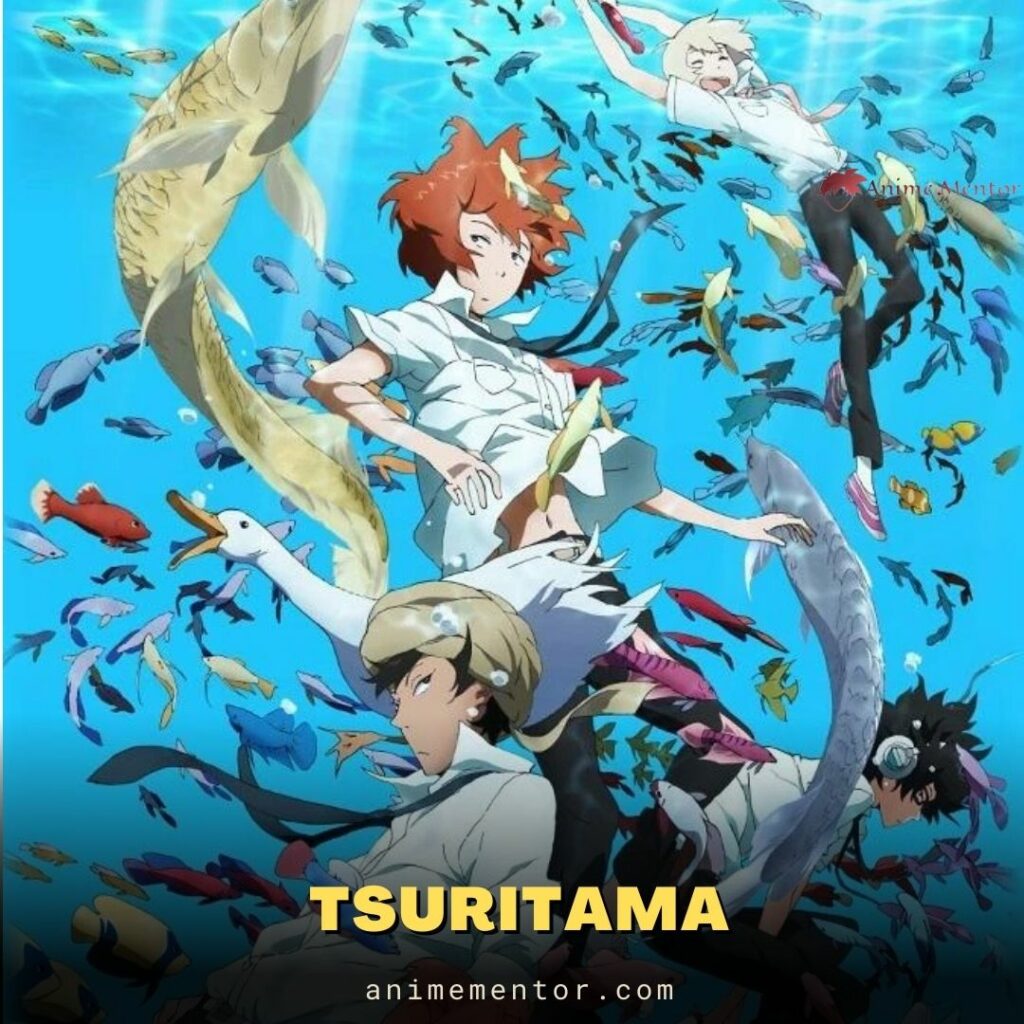 Tsuritama is a unique original anime made by the amazing A-1 Pictures. It features a young boy named Yuki who is very shy and moves to a seaside town with his grandmother. Here, he meets an eccentric boy named Haru and other quirky characters named Natsuki and Akira.
Together, they learn to love fishing while attempting to take on a hilarious mission of saving the world from a threat in the ocean. Through this, they develop a very strong bond and have several adventures together. Tsuritama is a heartwarming series filled with vibrant colours and detailed designs.
Its exploration into self-discovery and the main characters learning to communicate with each other is a joy to watch and is a must-watch for fans who enjoy slice of life and fishing anime.
"Tsuritama" is a unique Ocean anime known for its focus on fishing and the friendship between its main characters, including an eccentric alien.
8. The Aquatope on White Sand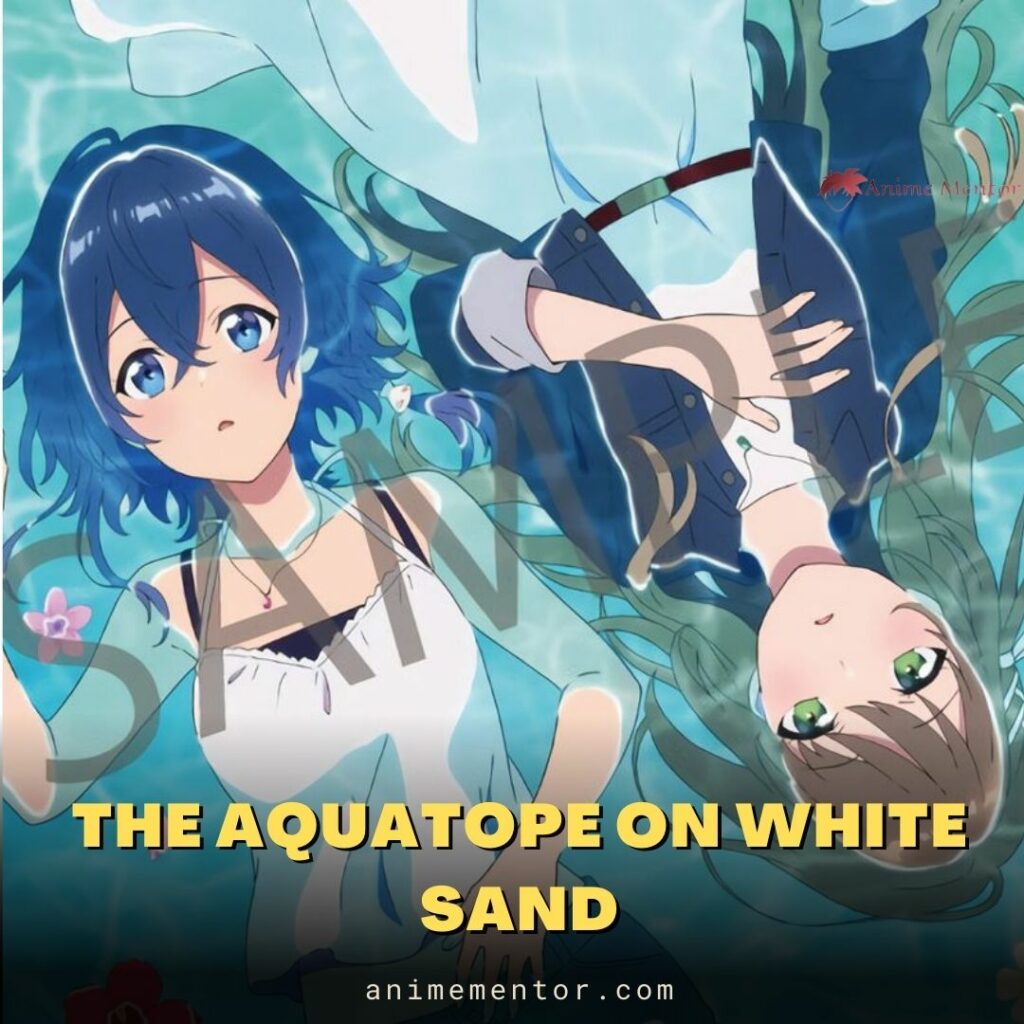 The Aquatope on White Sand is yet another valuable addition to the list of original ocean anime which shows us the marvel of aquatic life. It follows its female main characters, Fuuka and Kukuru, as they work together in order to save an aquarium they hold close to their heart.
The series truly opens fans' eyes on how beautiful life under sea is while highlighting the growing friendship between its characters. The animation style is very unique while the story itself has several inspirational themes which leaves the audience motivated.
The series perfectly utilizes all of its 24 episodes while being an amazing slice of life and coming of age story.
7. The Squid Girl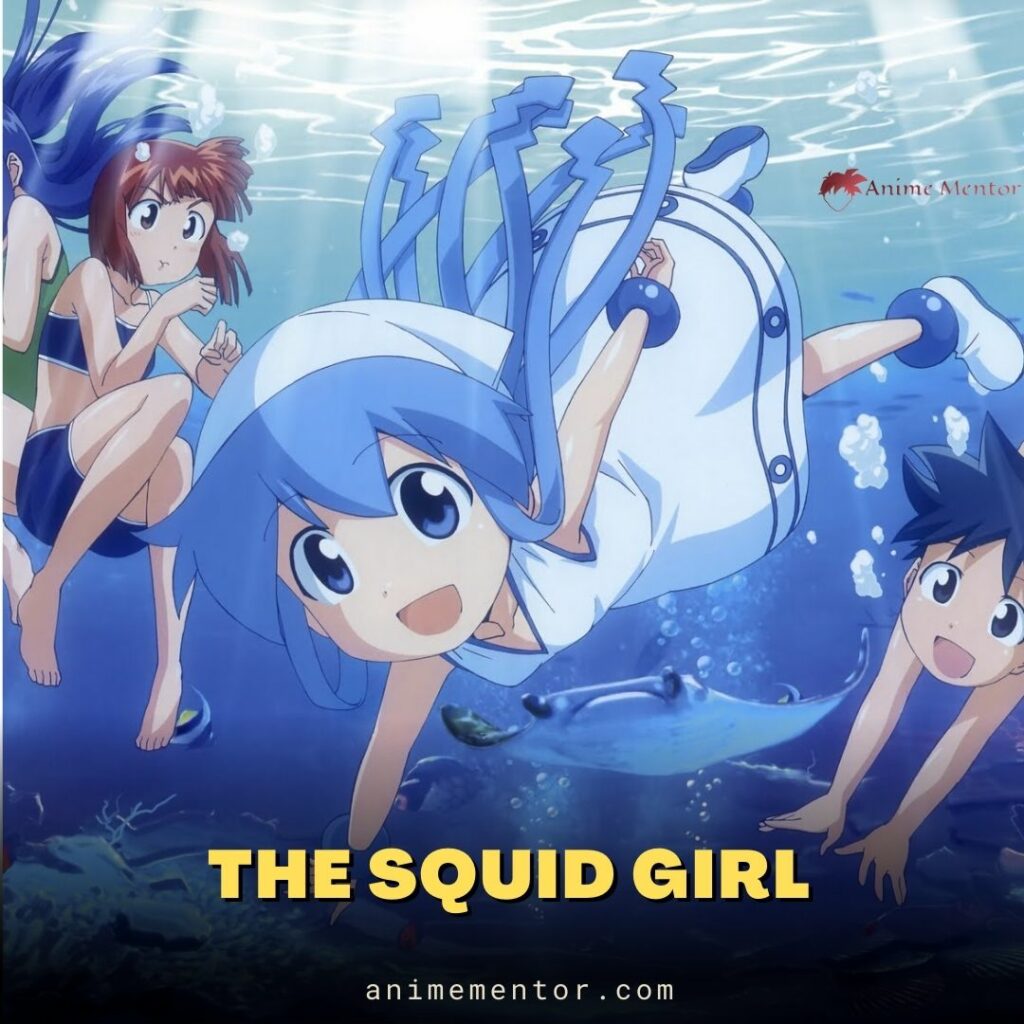 The Squid Girl is a hilarious and wholesome series which follows a squid named Ika Musume who wishes to exact revenge upon humans for polluting the oceans. While targeting a pair of sister who she assumed to be easy, she is soon easily subdued and forced to work as a waitress at their restaurant.
With its wacky and quirky characters, charming story and light-hearted nature, the series is an absolute joy to watch through every episode. It does not need much emotional investment but still manages to become memorable with its colourful and entertaining scenes.
For anyone who wishes for a less intense and more comedic take on the world of oceans, The Squid Girl is an amazing series to experience.
6. One Piece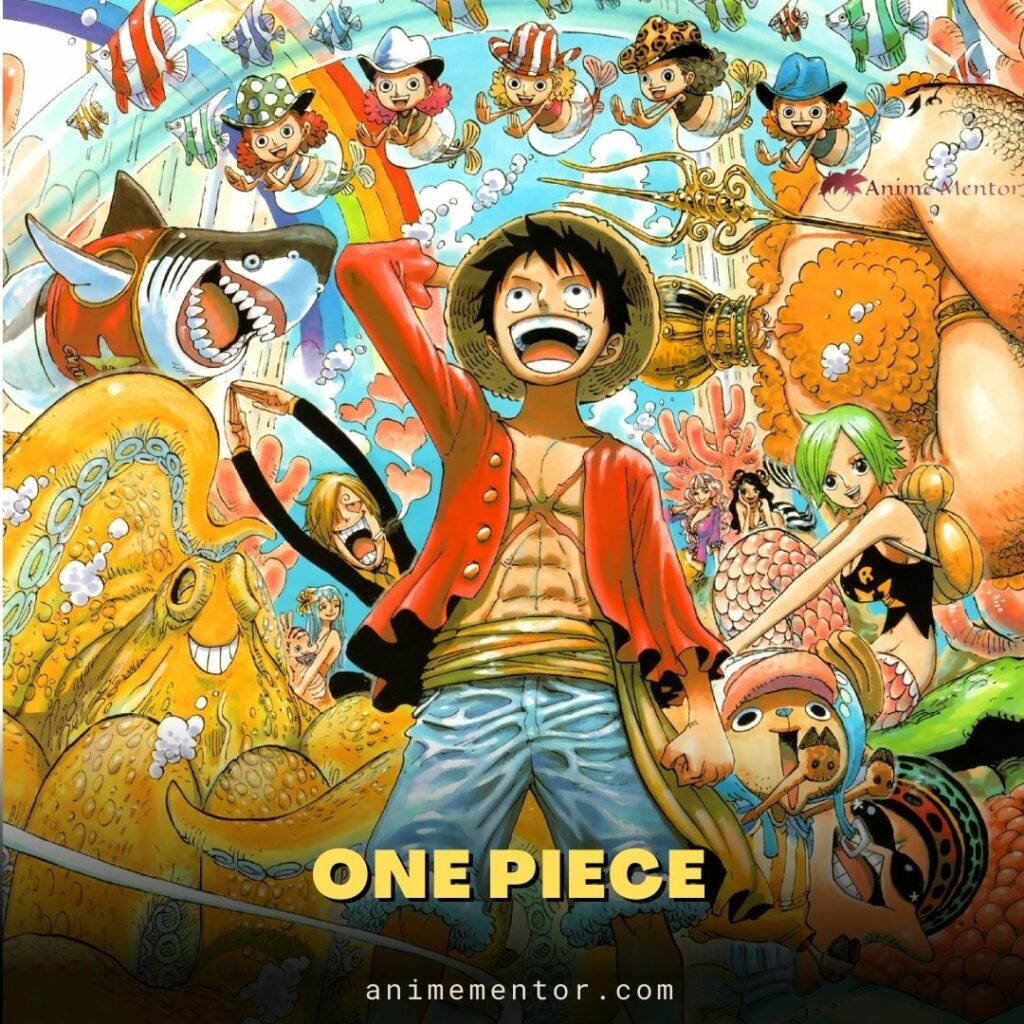 One Piece is not exactly an Ocean Anime but it follows its protagonist, named Luffy, as he travels the world through the oceans in order to become the Pirate King. On his journey, he is accompanied by a loyal crew filled with unique members as they all work together to defeat their strong opponents consisting of enemy pirates and the government itself.
The series is known for its creative designs and hype fight scenes which leaves fans at the edge of their seats. It is also an amazing adventure series which embodies how a Shounen anime should be made with its combination of drama, comedy and action.
5. Aria the Animation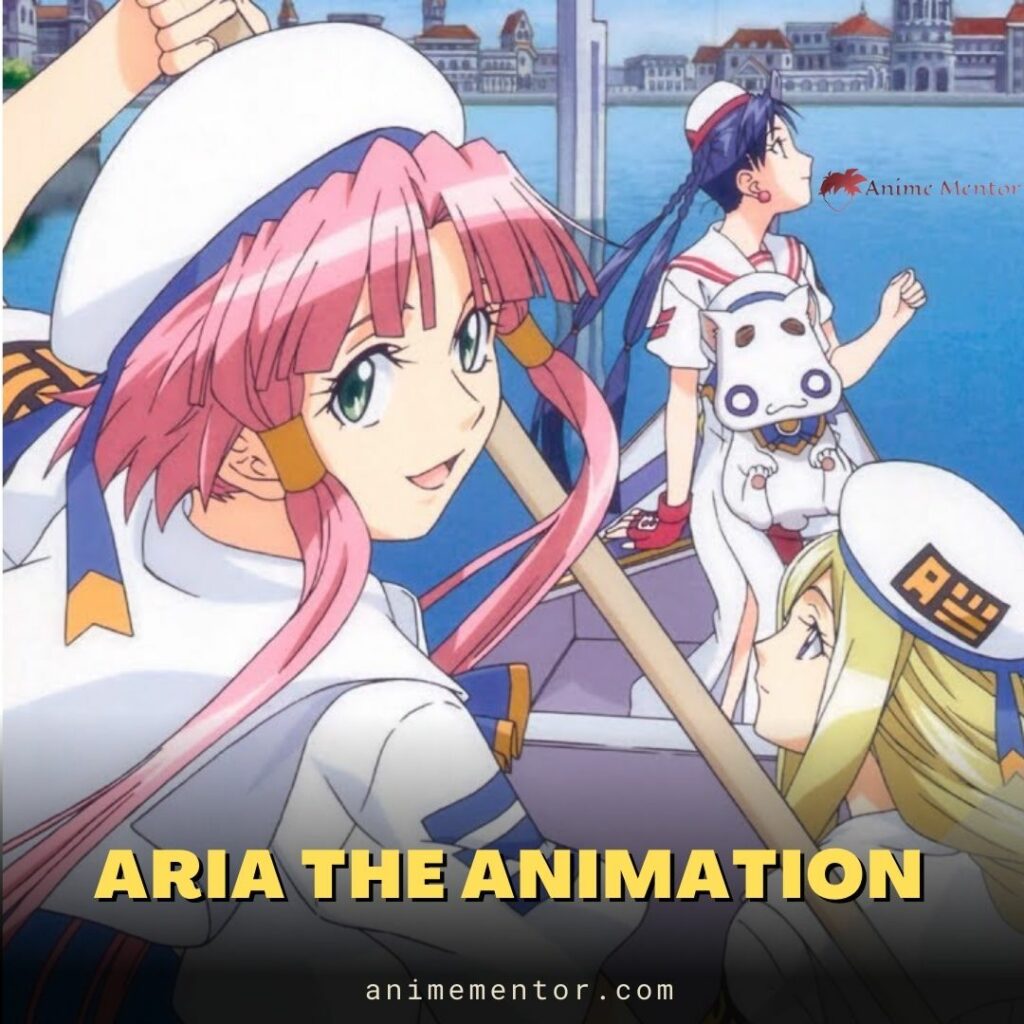 Aria the Animation is a touching series which follows a girl named Akari as she trains to become a tour guide in a city known for its canals and waterbodies where Canals are used for transportation.
Through her new occupation, she meets a variety of new people and has several interactions that are both uplifting and form her perspective on several topics. The series is an extremely relaxing watch and is perfect if fans after a hard day of work. It cleverly uses its sci-fi elements without making it too overbearing and retains its gentle atmosphere.
With easy-on-the-eyes animation and a simple storyline which brings out the importance of human connection, Aria the Animation is an Ocean anime which should be watched by all fans at least once in their lives.
4. Children of the Sea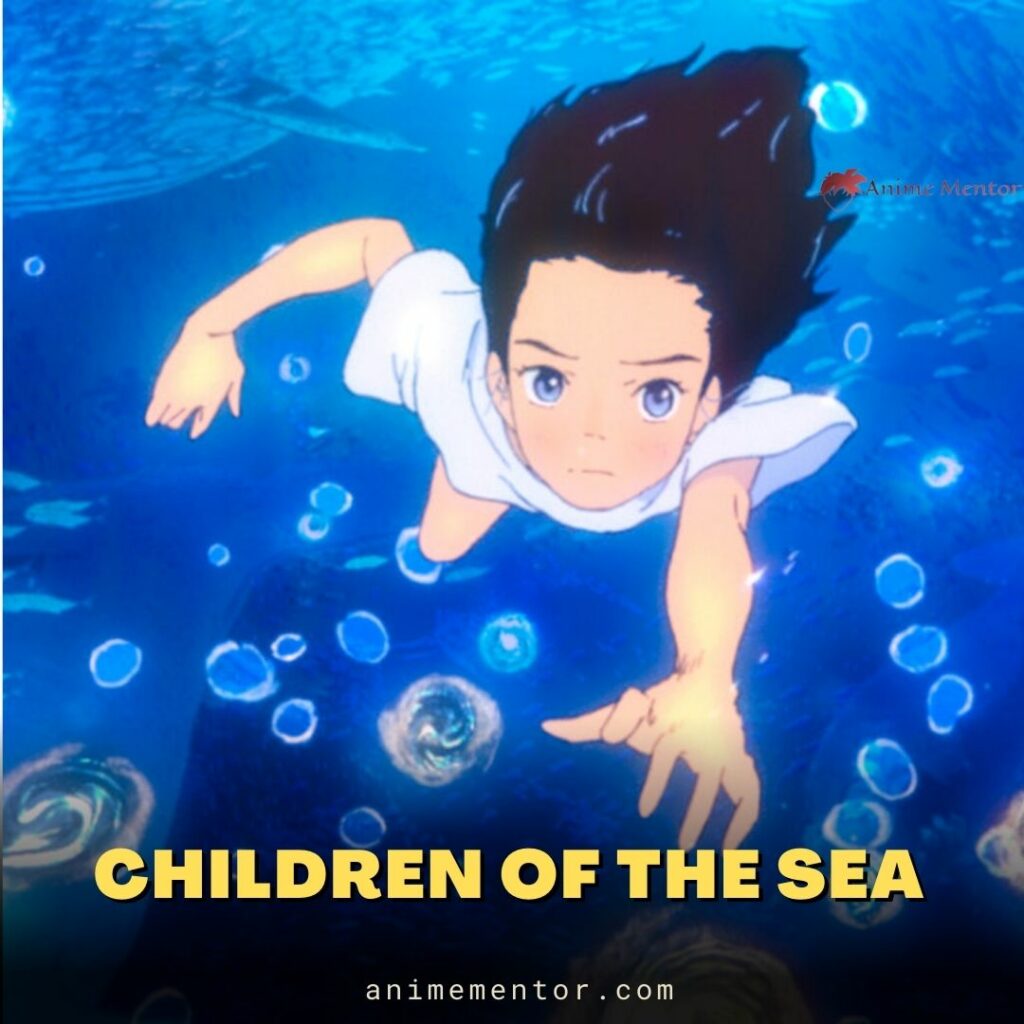 Children of the Sea is a relatively newer ocean anime but has quickly grown to become a classic. It follows a young girl named Ruka as she meets Umi and Sora, two brothers who have a special connection with the Sea.
Sharing their love for the water, they end up spending a lot of time together and forming a special relationship while uncovering the beautiful mysteries of the world under land.  The film is a visual spectacle that makes viewers show appreciation towards nature. With its gorgeous locations and beautiful designs, especially of the water creatures, it has more than earned its place on this list.
3. Ponyo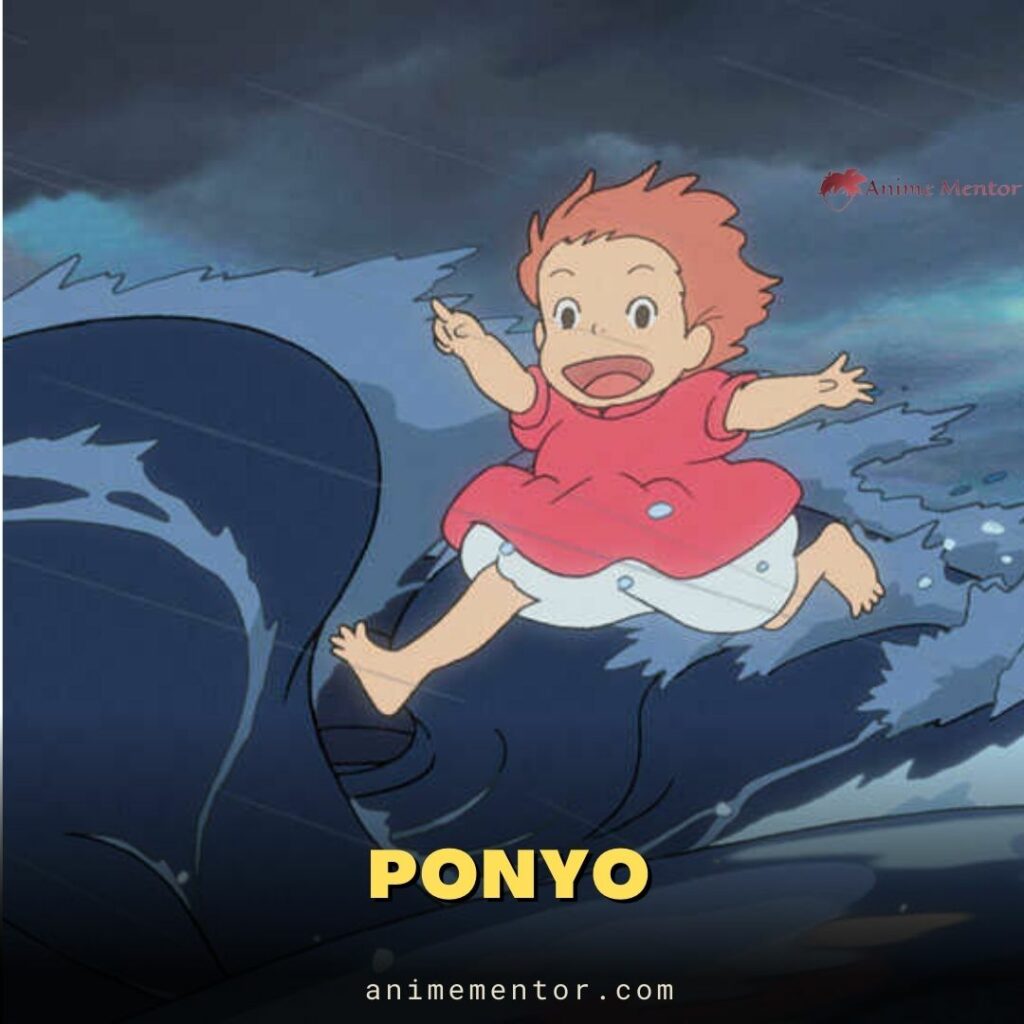 Made by the extremely influential Studio Ghibli, Ponyo is an amazing fantasy series which invokes a strong sense of nostalgia in the viewer. It follows the adventures of a young fish named Ponyo who wishes to become human but is faced with massive resistance by both her family and the world.
Together with a boy named Sosuke, she embarks on a magical journey while they try to find a way for Ponyo to retain her life. The series is filled with heartwarming moments and the intricate designs which Studio Ghibli is known for. With its simplistic yet brilliant storytelling, it is an unmissable experience for anime fans.
2. Nagi-Asu: A Lull in the Sea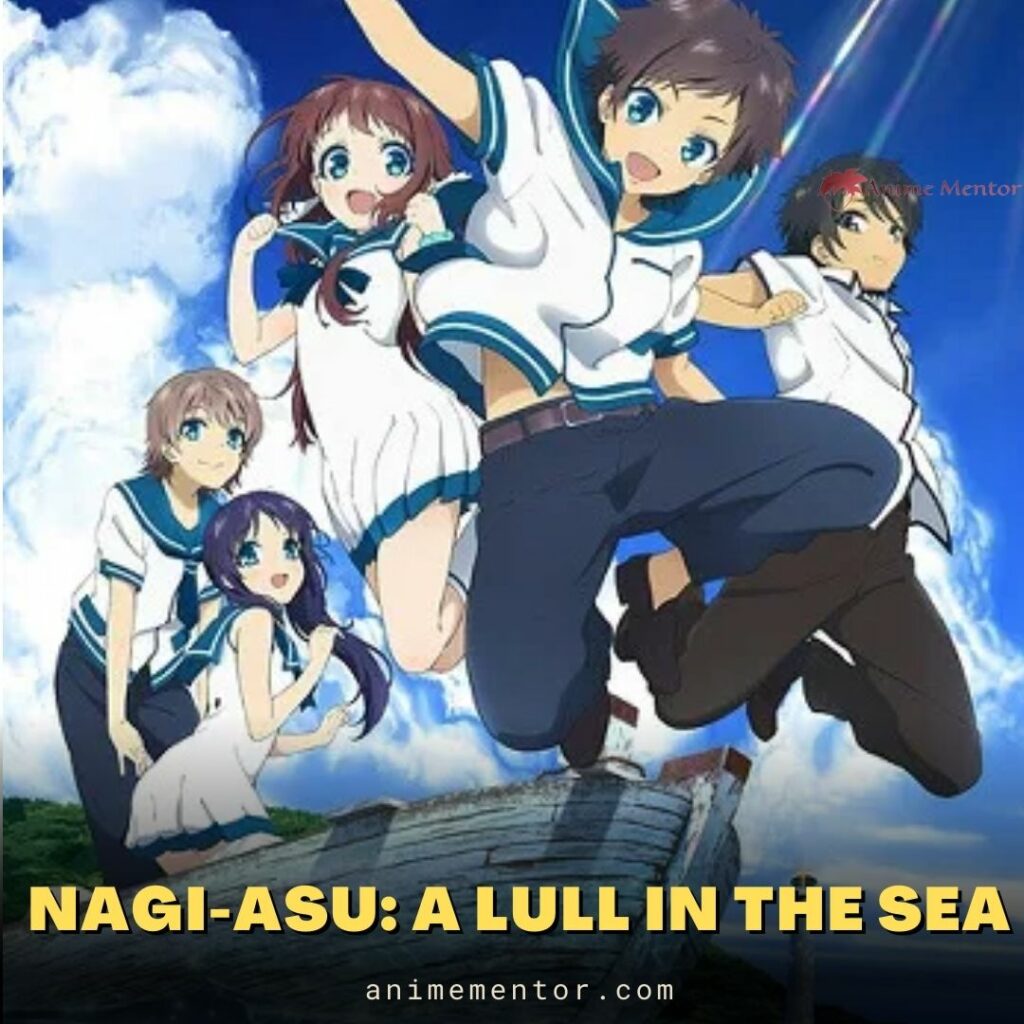 A Lull in the Sea is a beautiful anime which speaks on love, hatred and going to understand each other. It follows a group of 4 friends as they leave the sea and go to the surface world to pursue education.
They soon find out the long history of discrimination between the people in the water and those on land and directly feel its effects. The series deals with extremely complex themes and characters and has a very unpredictable romantic storyline which keeps you guessing on which pairing will end up together. With stunning underwater sequences and pleasing music which enhances the scenes, A Lull in the Sea manages to surpass all expectations.
Overall, A Lull in the Sea is a must-watch for fans of anime looking for a heartfelt and thought-provoking story. Its unique setting and nuanced characters make it a standout in the genre, and its themes of acceptance and understanding are particularly relevant in today's world.
1. Grand Blue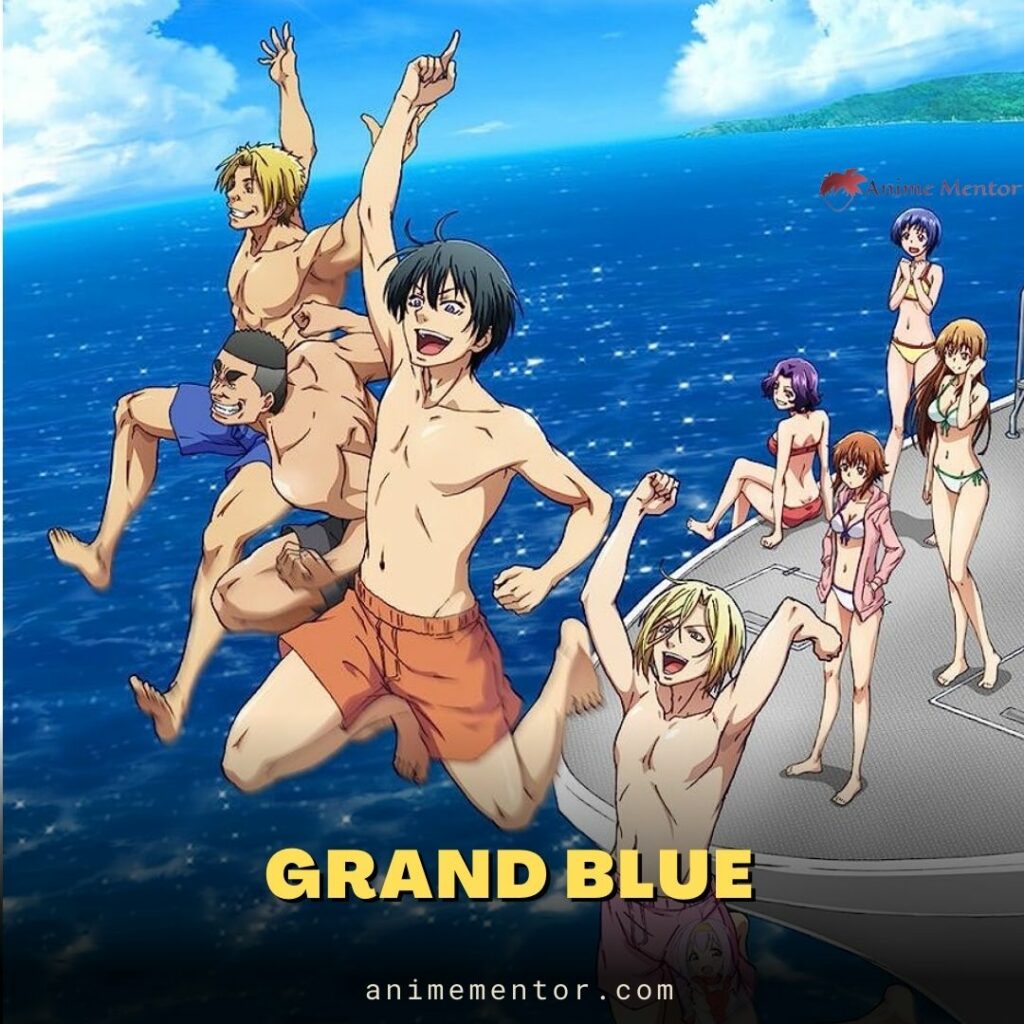 While there are many ocean-based animes we have seen in this list, none exhibit as much love for the water as Grand Blue, which places it at the top of this. The series follows its protagonist, Iori, as he moves to a seaside town for his university. While living in his uncle's scuba diving shop with his cousins, he soon discovers a love for the ocean himself.
Gradually overcoming his fear of the water with the help of his friends, he is introduced to the massive world under the ocean through diving. In addition to this, Grand Blue is also a hilarious series which makes us laugh throughout every episode. Watching the antics of the main cast is extremely entertaining and should not be missed out by anyone.
FAQ
What is the anime about people living in the ocean?

Anime "Nagi no Asukara" is about people living both underwater and on the surface. The story follows four middle school students from an underwater village as they attend school on land, exploring themes of love, friendship, and cultural differences. It offers beautiful animation and an emotional storyline.

What is the ocean themed anime movie?

he ocean-themed anime movie is "Ponyo." It follows the magical journey of a young fish named Ponyo, who wishes to become human and befriends a boy named Sosuke. The film explores nature and friendship with captivating animation.

Is there a mermaid anime?

Yes, there are mermaid-themed anime such as "Ningyo no Mori" and "Nagi no Asukara."