Fairy Tail is one of the all-time most talked shounen anime with mages, dark magic, dragons, and the OP Dragon-Slayers! With one of the biggest fan bases in the anime community, it made waves in its run spanning from 2009 to 2019.
Bidding farewell with a wholesome ending, fans miss and yearn to watch another epic and wholesome anime like this one.
Luckily, we have just the thing to bring up nostalgia and continue this road that the infamous guild started.
If you enjoyed Fairy Tail, here are 10 other anime you might like.
10. One Piece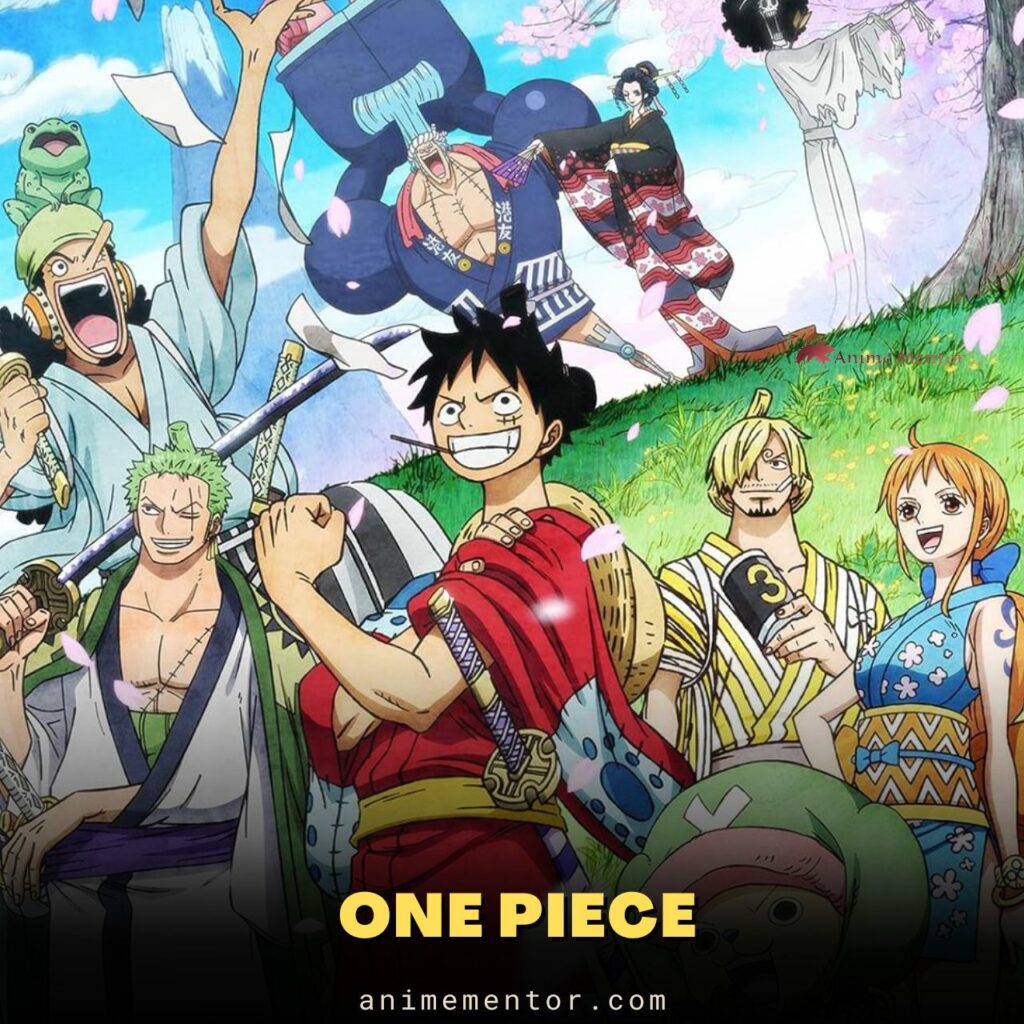 Author: Eiichiro Oda
Genre: Shounen, Action, Comedy, Fantasy
Episodes: 1,075+
One Piece and Fairy Tail have high priority in loyalty, trust, and naming Nakama. With passionate characters, Luffy aiming to become the King of Pirates and Natsu aiming to be stronger to finally beat Erza, the two share similarities like no other.
One Piece is arguably the most popular anime in the last two decades, with an even larger fan base. With over 516.6 million copies in circulation in 61 countries and regions worldwide, One Piece reigns as the best-selling manga series in history and the best-selling comic series printed in book volume, setting the Guinness World Record for 'the most copies published for the same comic book series by a single author'.
The story follows the adventures of Monkey D. Luffy and his crew, the Straw Hat Pirates, where he explores the Grand Line in search of the mythical treasure known as the "One Piece" to become the next King of the Pirates.
9. Naruto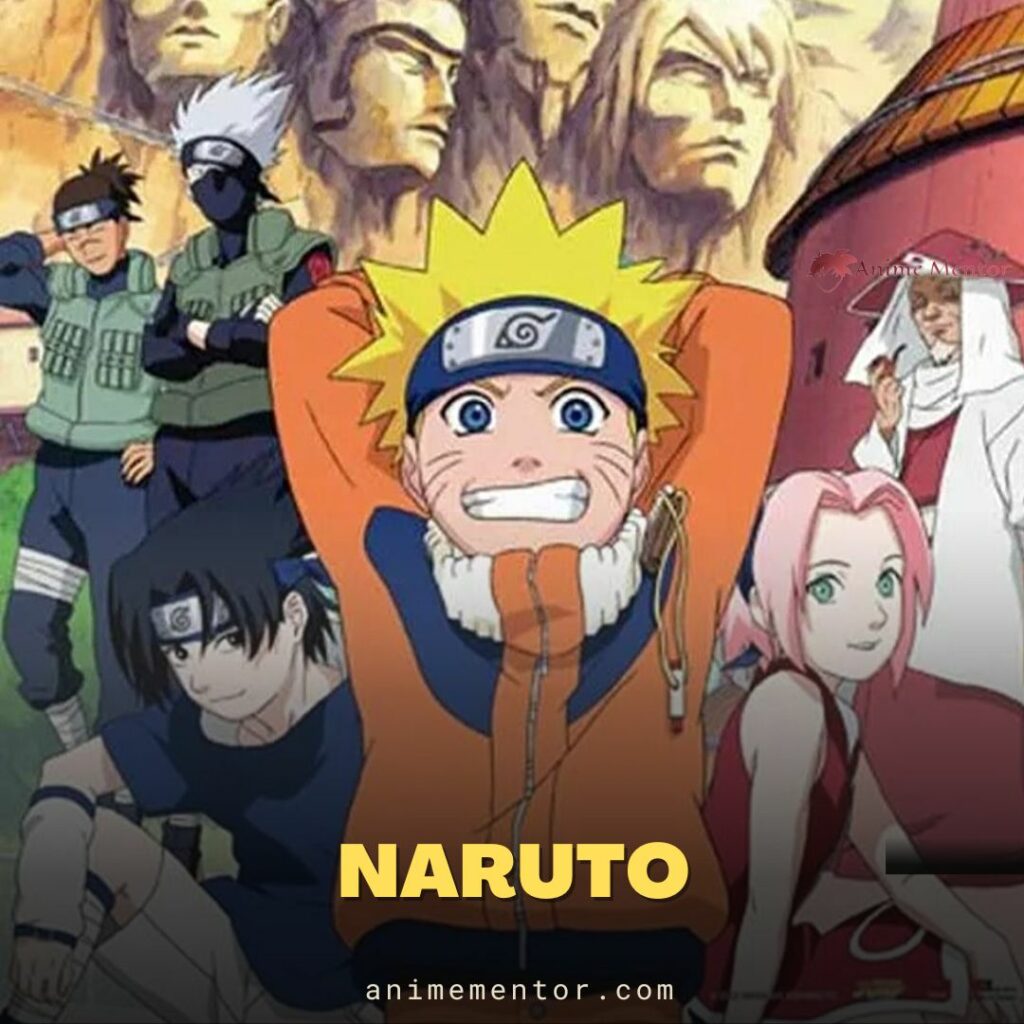 Author: Kishimoto Masashi
Genre: Action, Fantasy
Episodes: 720
An obvious recommendation, Naruto shares the same zealous character as Natsu and a humongous fan base. Naruto is the third best-selling manga series in history, selling more than 220 million copies worldwide in 35 countries outside Japan.
It tells the story of Naruto Uzumaki, a young ninja who seeks recognition from his peers and dreams of becoming the Hokage, the leader of his village. Kishimoto's manga lasted for roughly 15 years and spawned this anime with more than 700 episodes, including Naruto Shippuden.
Boruto: Naruto Next Generations, the story of Naruto's son, is currently ongoing. Though the journey is long with this anime, it is worth it!
8. My Hero Academia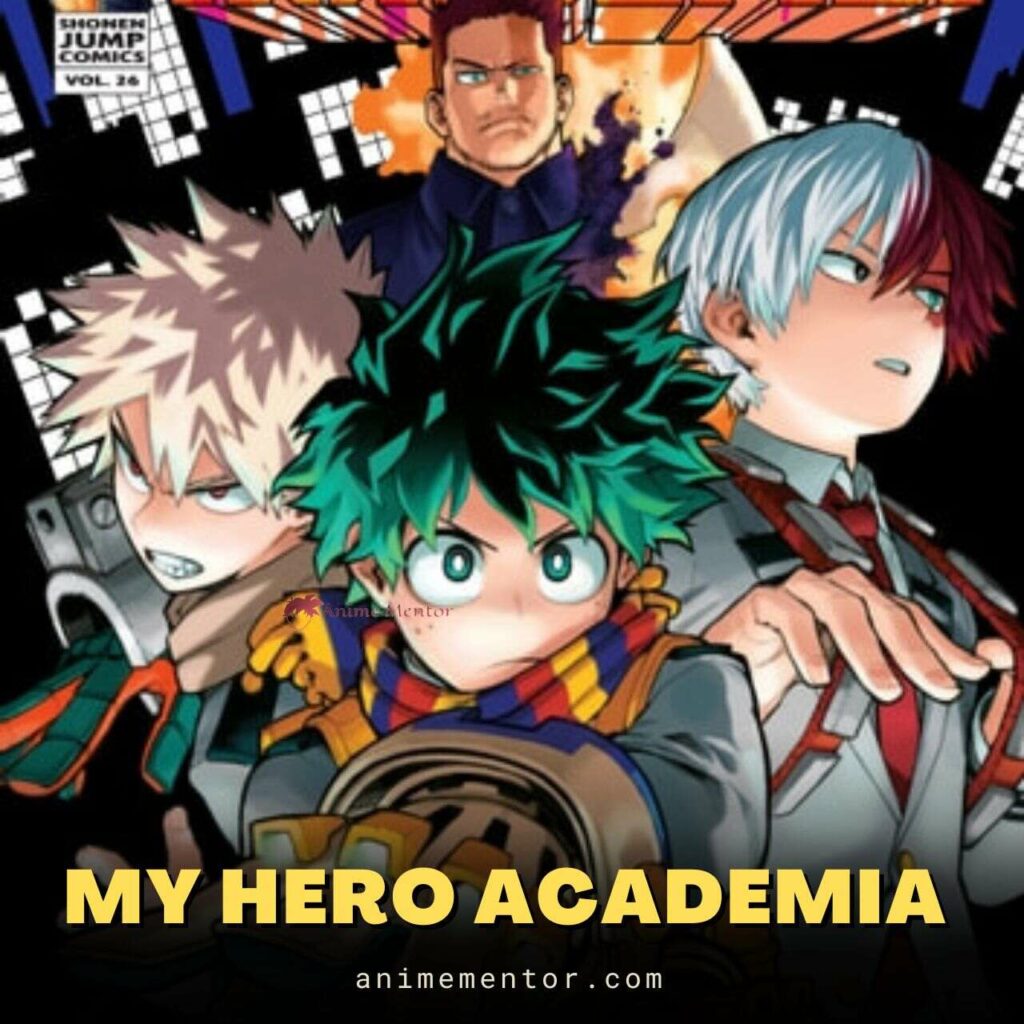 Author: Kōhei Horikoshi
Genre: Shounen, Comedy, Action, Science Fantasy, Superhero
Episodes: 113
Both being feel-good shows, they share colorful animation with super-powered characters. My Hero Academia follows Izuku's story growing into the No. 1 hero whereas Fairy Tail shows arcs where Natsu grows and becomes more powerful.
Set in a world where superpowers called "Quirks" have become commonplace, the story follows Izuku Midoriya, a boy who was born without a Quirk but still dreams of becoming a superhero himself. He is scouted by the world's greatest hero, All Might, who bestows his Quirk on Midoriya after recognizing his potential and helps to enroll him in a prestigious high school for superheroes in training.
7. Magi: Kingdom of Magic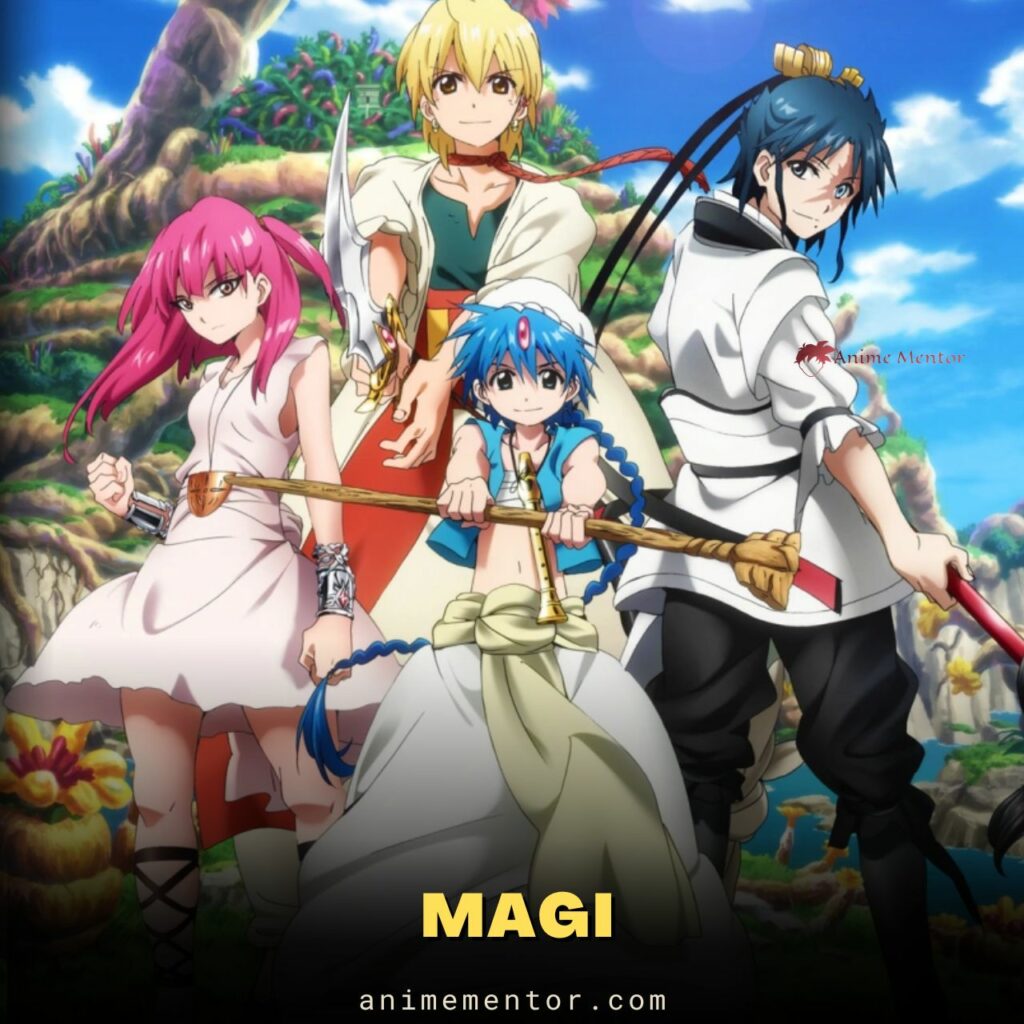 Author: Shinobu Ohtaka
Genre: Adventure, Fantasy, Comedy
Episodes: 63
Both deal with Magic and the power of friendship. The humor is quite similar as well. The story follows a young boy named Aladdin and his traveling companion Alibaba, who go on adventures conquering dungeons to obtain valuable items, metal vessels, and powerful hosts capable of harnessing magic known as djinns.
6. Divine Gate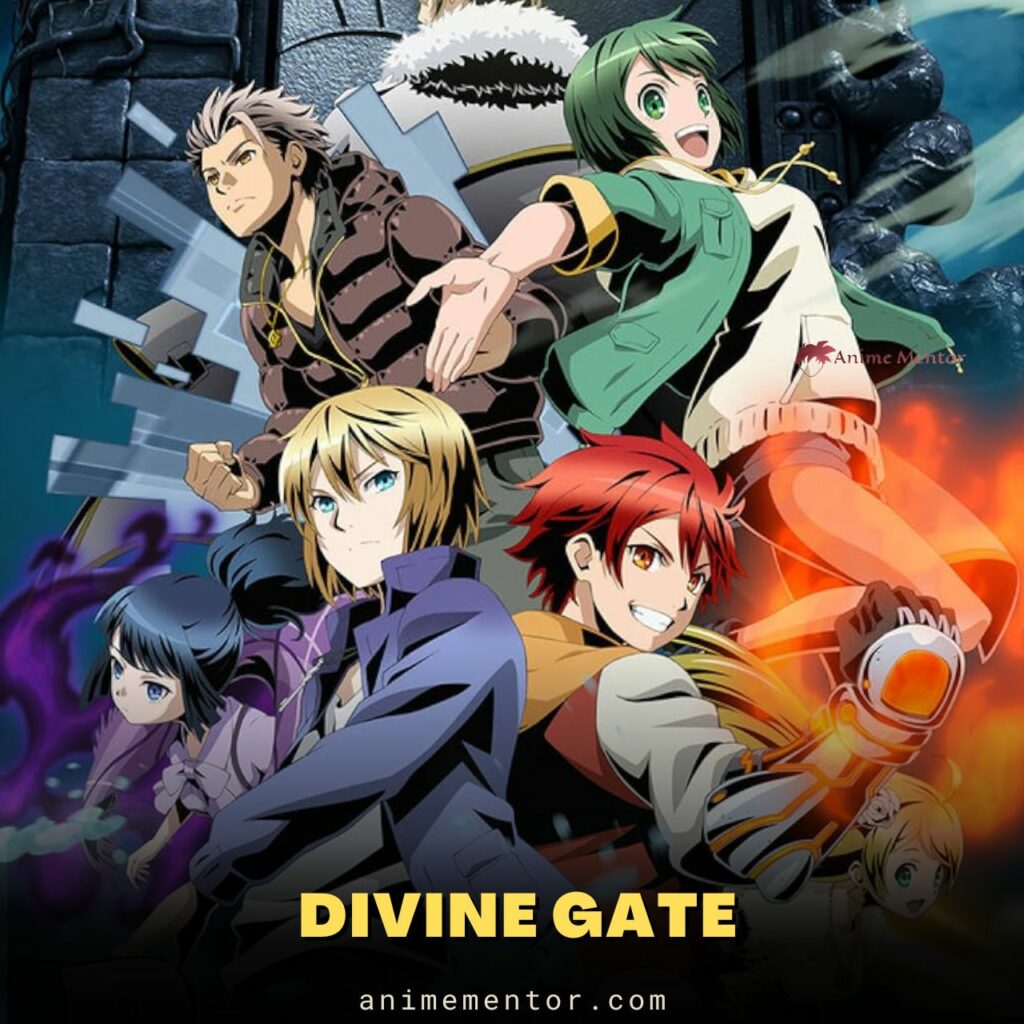 Author: developed from the game of the same name, adapted by Peirot
Genre: Action, Fantasy, Sci-Fi
Episodes: 12
Fairy Tail and Divine Gate are pretty similar inside and out. Characters use 'elements' or 'magic' with hot-headed protagonists who use flames who are looking for their dad. They both have very colorful and vibrant art styles and focus on the importance of teamwork. They have characters with tragic backstories who are trying to achieve their dreams.
In Divine Gate, an era of chaos where desires and conflict intersect is ushered in when the living, heavens, and underworld become connected after a Divine Gate is opened. Only when the World Council was formed was peace and order restored, and then the Divine Gate became an urban legend.
In that world, boys and girls deemed fit by the World Council are gathered, who aim to reach the gate for their objectives. Those who reach the gate can remake the world and even the past or future.
5. Hunter X Hunter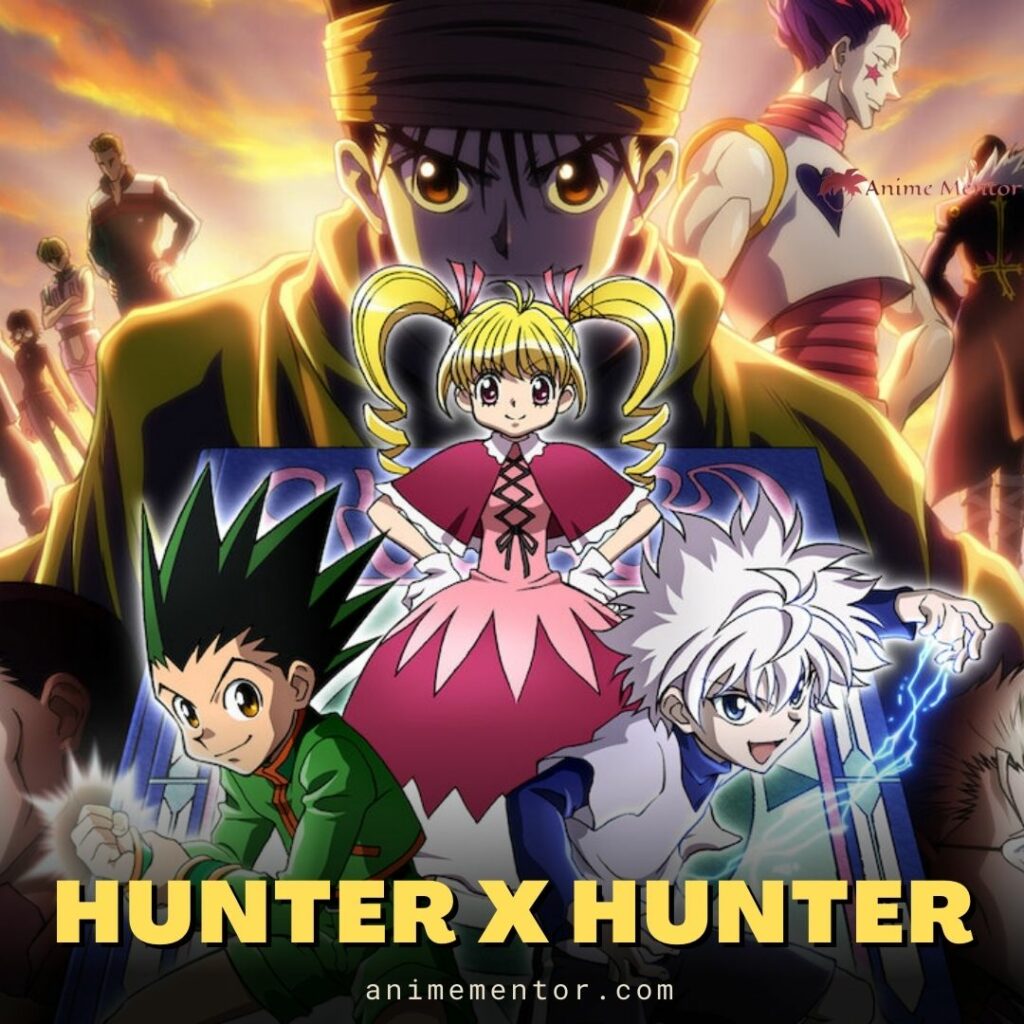 Author: Yoshihiro Togashi
Genre: Action, Fantasy
Episodes: 148
They both use bright colors with rich character designs in how the characters look and act, not to mention, that they're both fantastical adventures to hunt down stuff. Hunter x Hunter is darker, while Fairy Tail has a more comical side, but they both cross to the other side at moments.
The story focuses on a young boy named Gon Freecss who discovers that his father, who left him at a young age, is a world-renowned Hunter and he departs on a journey to become a Hunter and eventually find his father. Along the way, Gon meets various other Hunters and overcomes different obstacles.
4. Rave Master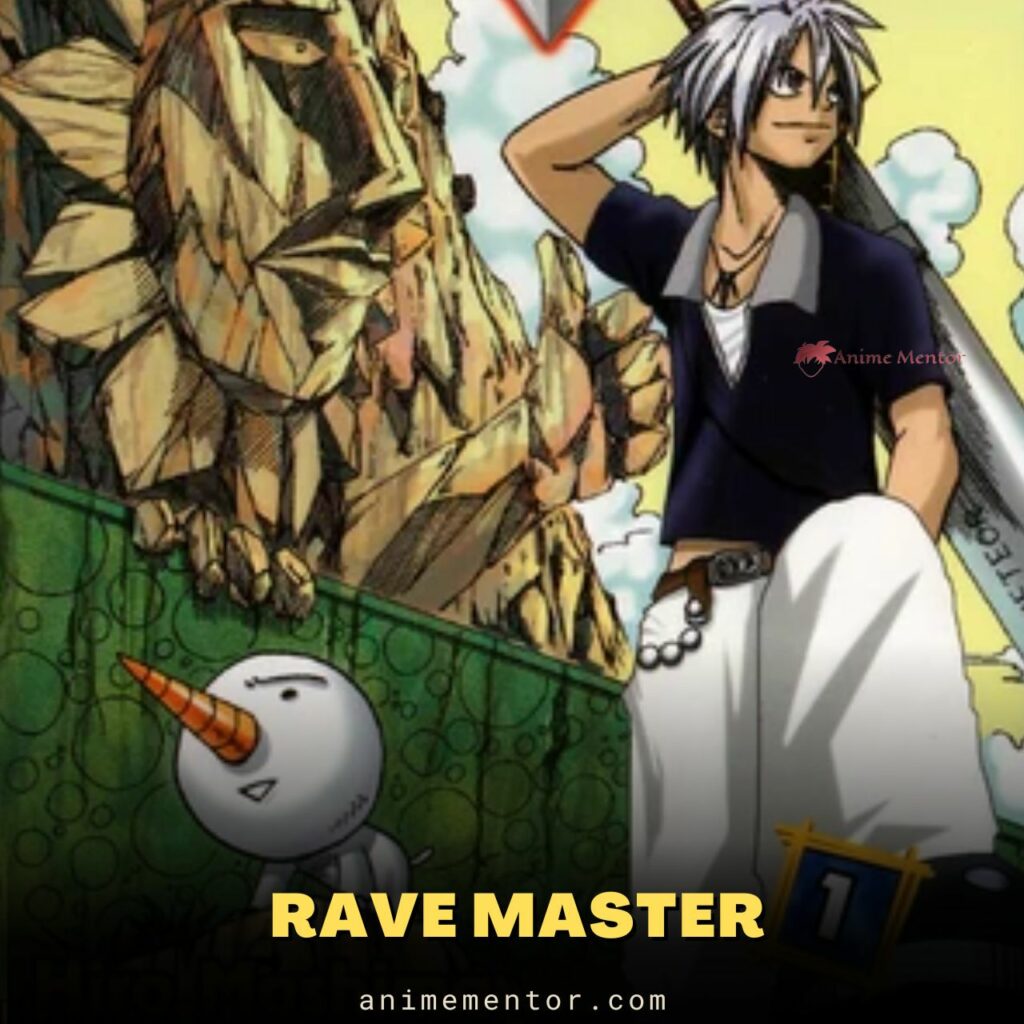 Author: Hiro Mashima
Genre: Fantasy, Romance, Action, Comedy
Episodes: 51
Rave Master was the predecessor of Fairy Tail, both by the same author. On one level they're the same but essentially, they're different. Rave Master was written to be an adventure story with the characters constantly moving from one place to another.
Fairy Tail was written from the inspiration of Mashima's own life hanging out with friends. Nonetheless, sharing the same author, there are similarities in style and character designs.
3. The Seven Deadly Sins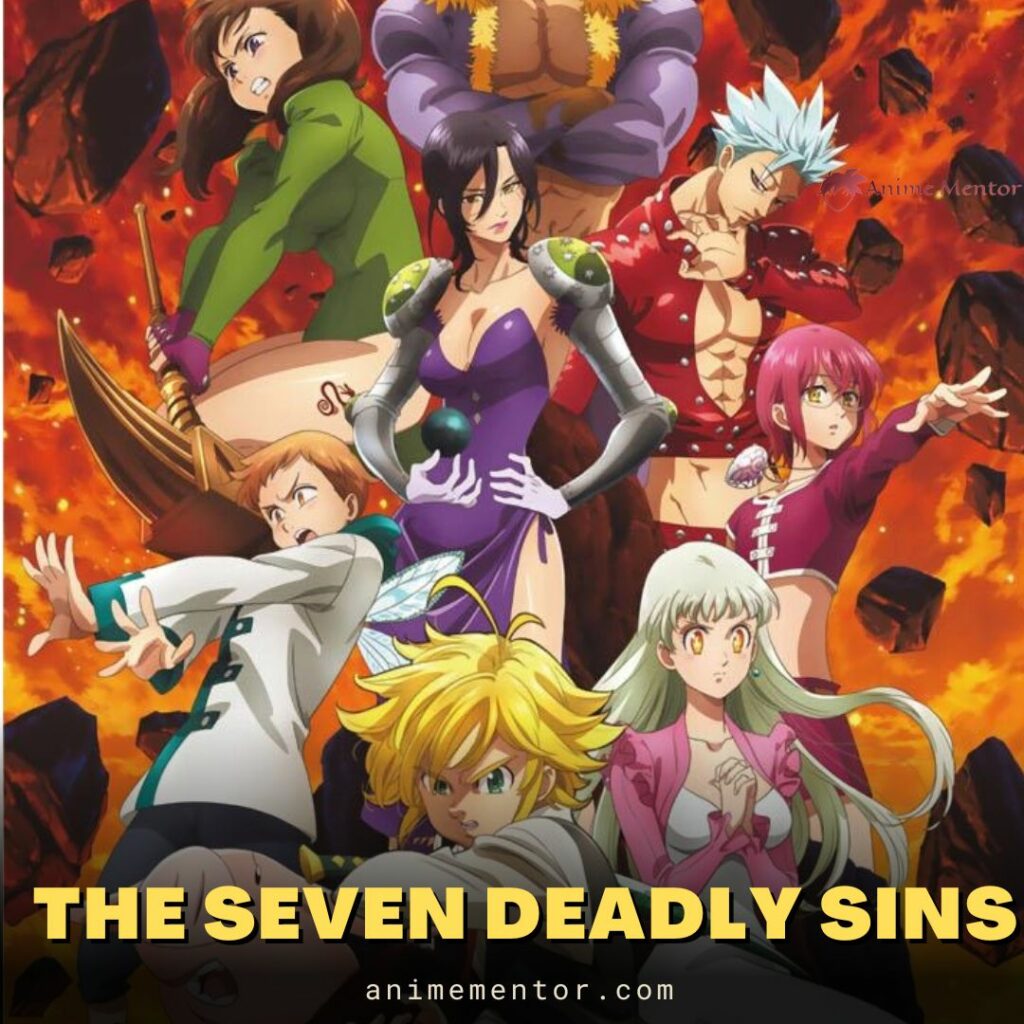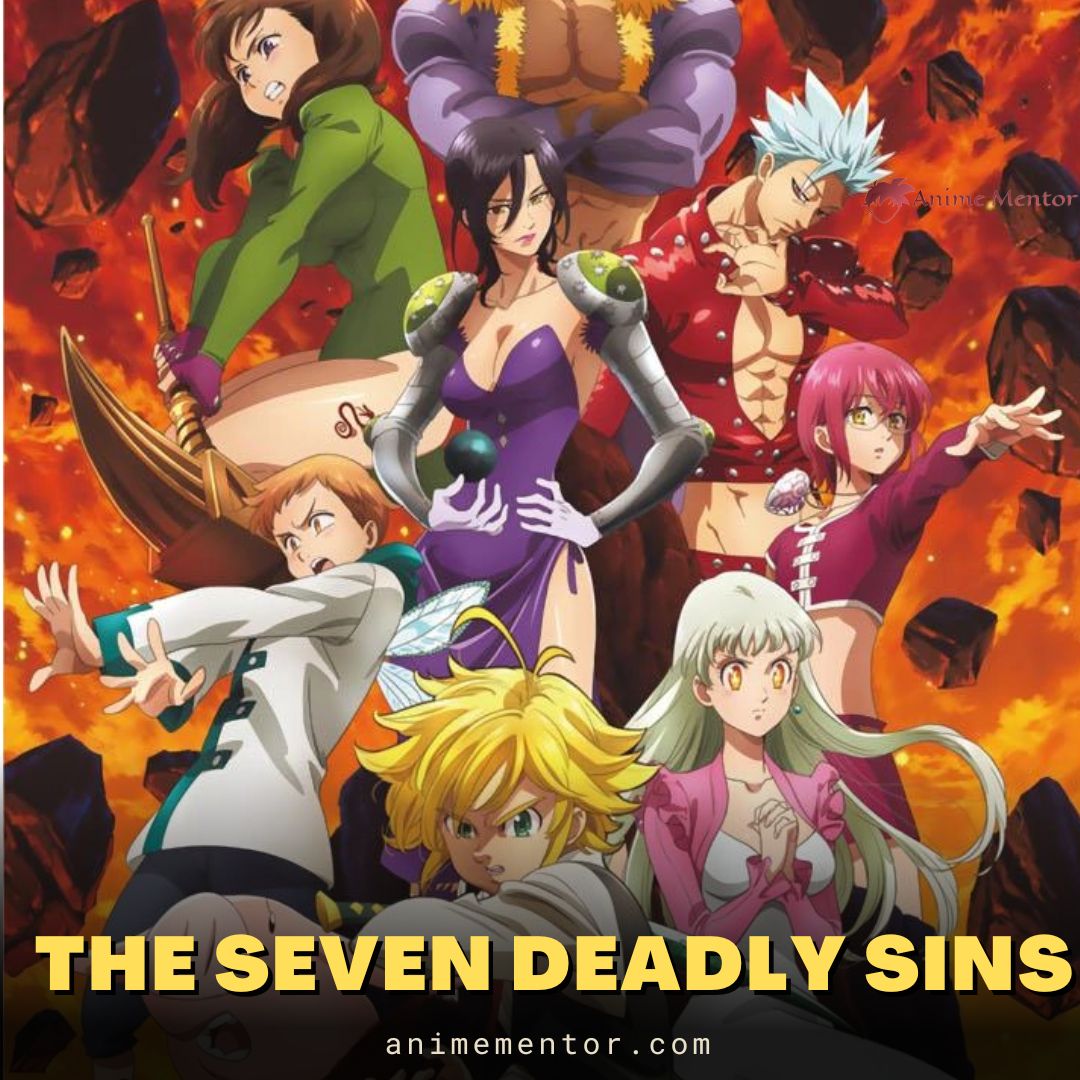 Author: Nakaba Suzuki
Genre: Action, Adventure, Fantasy
Episodes: 100
The similarity between the two is that each character has their unique personality and ability which makes them strong and loveable. They also value their bond. While Fairy Tail recruits members into their guild through quests they accept, Meliodas looks for his friends from the Seven Deadly Sins.
Featuring a setting similar to the European Middle Ages, the story follows a titular group of knights representing the seven deadly sins, who were sought out by the protagonist Princess Elizabeth who seeks help freeing her brothers and sisters after the holy knights took over the Kingdom of Liones.
2. Black Clover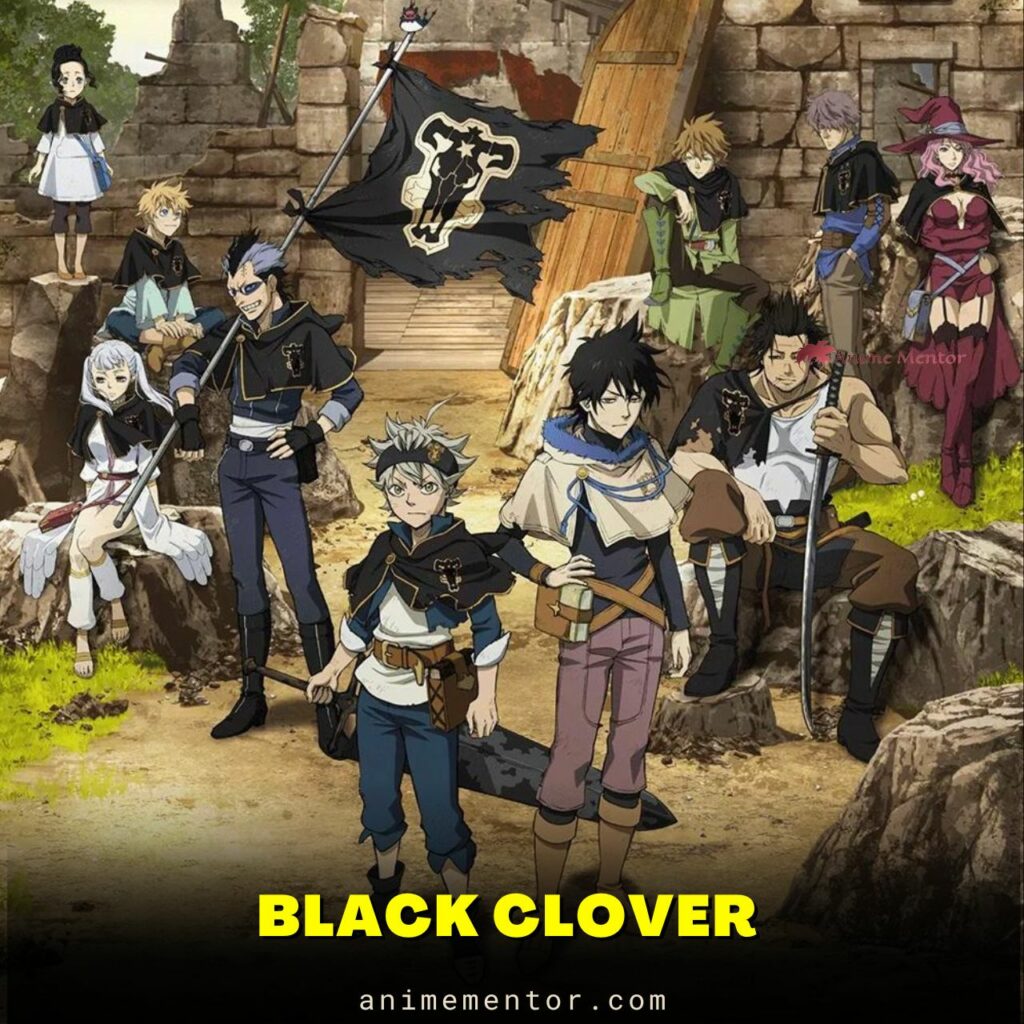 Author: Yuki Tabata
Genre: Adventure, Fiction, Fantasy
Episodes: 170
Both series are based on passionate characters with a motto— Never give up. Both won't stop at anything to protect their friends. The main protagonists are both in a guilds-quad where there are a lot of people very different from each other.
Set in a world where everyone is given the ability to use magic, the story follows Asta, a young boy born without any magic power who is given a rare grimoire that grants him anti-magic abilities. With his fellow mages from the Black Bulls, Asta plans to become the next Wizard King.
1. Eden's Zero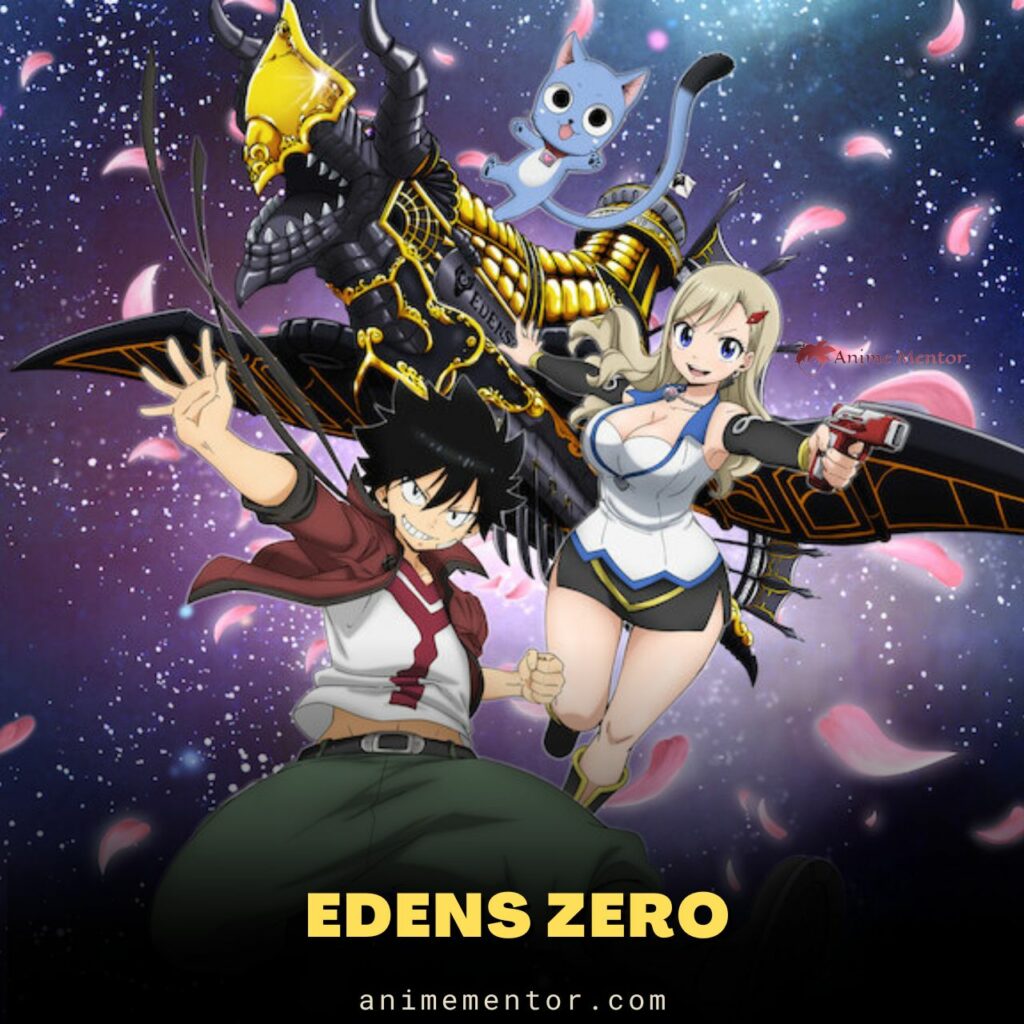 Author: Hiro Mashima
Genre:
Episodes: 50
As Fairy Tail's successor, there are many elements Mashima incorporated from Fairy Tail in Eden's Zero. In Space Year X492 where countless people flew off into space, B-Cuber video streamer Rebecca meets the young boy Shiki, on the machine planet of Granbell, who can manipulate gravity. Shiki is taken out into the outside world, a world unknown to him, by Rebecca who soon becomes his friend.
Shiki cherishes his friends more than anything, something the machine Ziggy, who acted as his father and who was called 'Demon King', taught him. An exciting space adventure about making new friends, Eden's Zero bears great similarities to Fairy Tail.
Most Shonen has a well-defined main character, however, Fairy Tail and Eden's Zero share the spot with two characters, emphasizing the power of Friendship'. Similarities include both having guilds and having a powerful father-figure, that is vital to their character. Eden's Zero is more Star Wars with a well-defined plot, while Fairy Tail is pure fantasy.
Final Words
Fairy Tail brought out a world of friendship, action, comedy, and family. And with these recommendations, it would be bringing back the magic Fairy Tail brought. Most of the recommendations share the same style of Fairy Tail and are popular within the anime community. So, have fun watching, and as Natsu says, Let's get Fired Up!!