Hell's Paradise is one of the finest dark fantasy stories to come out in recent years which follows a group of criminals and agents of the Shogunate who explore a mysterious Island in search of the elixir of life. At first glance, the Island seems to be full of wonders but they soon find out that it has an innumerable number of dangers that could kill them at any time.
Despite being on opposite sides of the law, our group of main characters grows to understand and work with each other to ensure their survival. With an anime adaptation by MAPPA studios coming soon, several fans wish to have a deeper dive into the amazing cast of this series. This article will be immensely helpful to them as we take a look at some crucial information about the Hell's Paradise characters.
| Character Name | Height | Age | Birthday | Status |
| --- | --- | --- | --- | --- |
| Gabimaru | 150 cm | 16 | January 8 | Alive |
| Sagiri Yamada Asaemon | 172 cm | 17 | December 16 | Alive |
| Yuzuriha | 160 cm | Unknown | October 11 | Alive |
| Shion Yamada Asaemon | 178 cm | 27 | June 13 | Alive |
| Choubei Aza | 176 cm | 20 | August 4 | Alive |
| Fuchi Yamada Asaemon | 148 cm | 20 | May 20 | Deceased |
| Gantetsusai Tamiya | 222 cm | 40 | November 23 | Alive |
| Touma Yamada Asaemon | 175 cm | 16 | September 21 | Alive |
| Nurugai | 138 cm | 12 | December 25 | Alive |
| Tenza Yamada Asaemon | Unknown | 17 | July 22 | Deceased |
Gabimaru the Hollow (Age:16)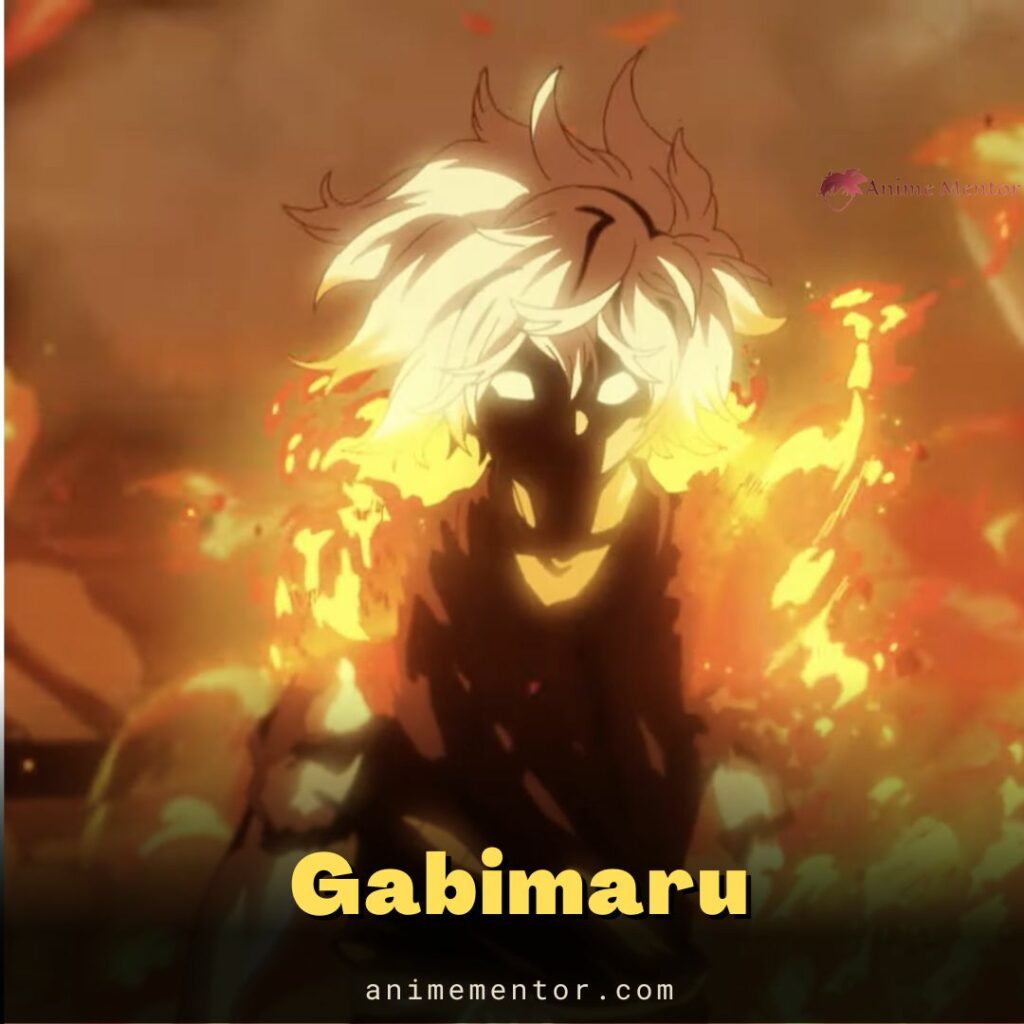 Gabimaru, more popularly known as Gabimaru the Hollow, is the main protagonist of Hell's Paradise. He is an elite assassin who is also one of the strongest in the series right from his introduction. His birth date is January 8th and he is 150 cm in height. He is alive in the series.
Despite his short stature, Gabimaru has been trained with a variety of skills to kill his enemies no matter what it takes. Behind his serious and apathetic expressions, he is in reality a very calm and caring person after being influenced by his wife, Yui. We watch his character grow from a ruthless killer to a person who wishes to have a peaceful life while trying to avoid any unnecessary bloodshed.
Sagiri Yamada Asaemon (Age: 17)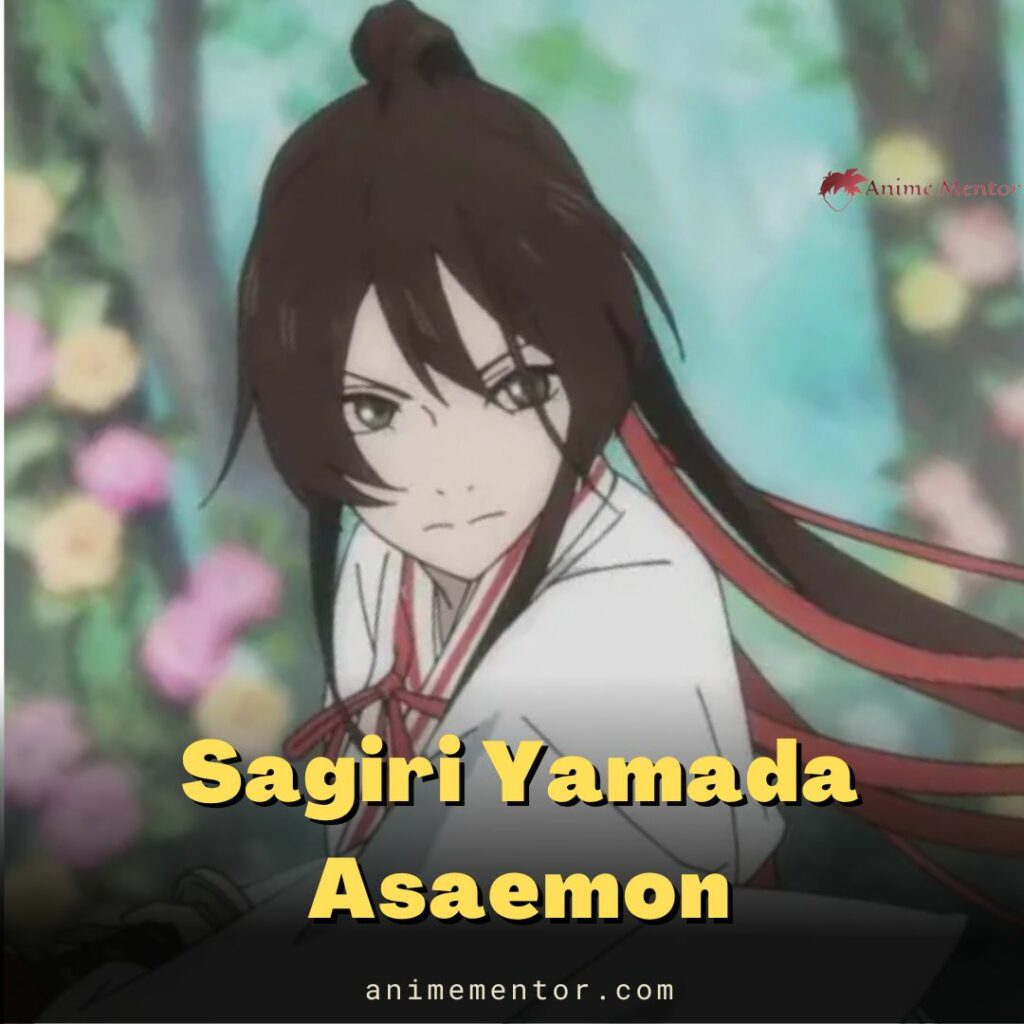 Sagiri the female main character of the series is the daughter of the former leader of the Asaemon clan. She was born on December 16th and is 172 cm in height. Sagiri is currently alive in Hell's Paradise.
Tasked with carrying out executions for the Shogunate, she is a very dedicated individual who always works to the best of her abilities. Through the several dangers she faces on the Island, we watch her grow greatly in strength and skill due to the necessity to protect those she loves. However, she has often shown a great sense of empathy and even grows to have a friendly relationship with Gabimaru. While she was initially holding back due to her fear to take a life, she soon finds that to be her source of strength.
Yuzuriha (Age: Unknown)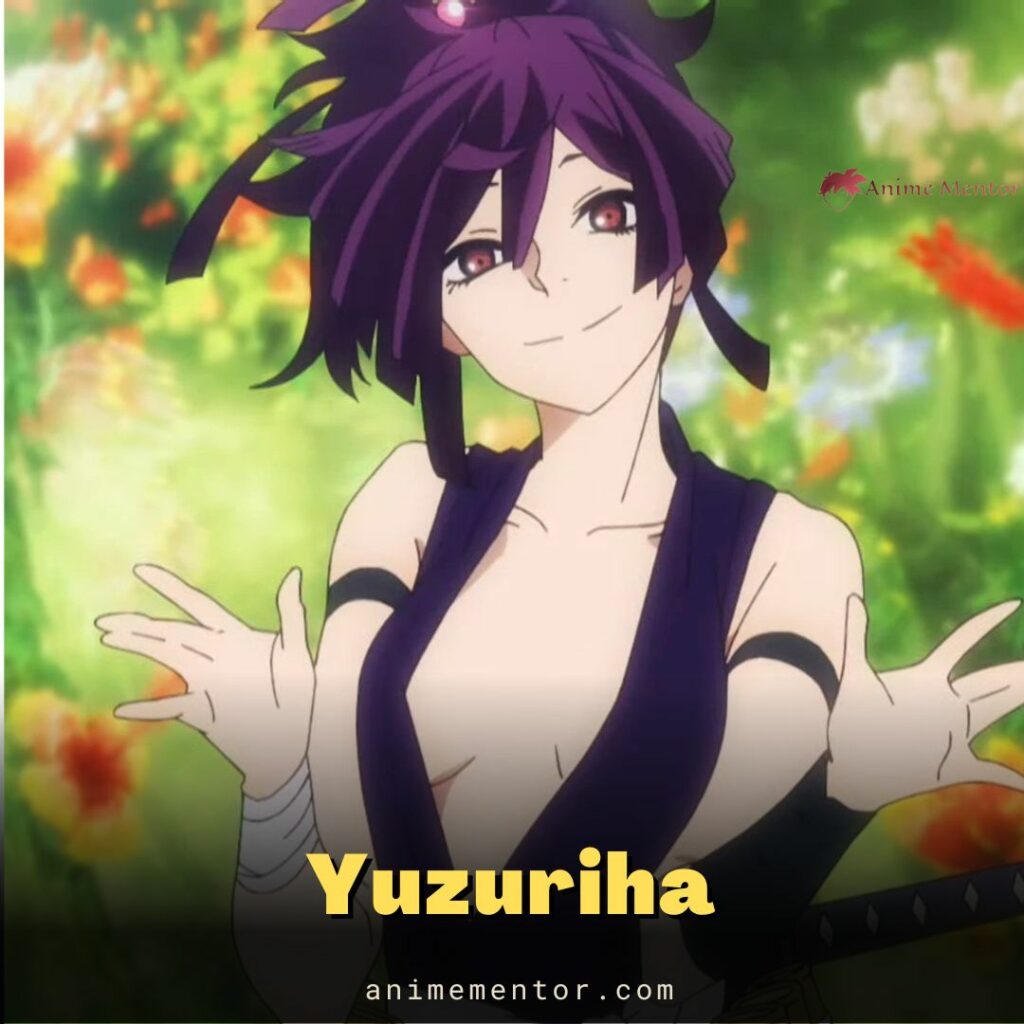 Yuzuriha is one of the most beloved side characters in Hell's Paradise who is also very strong due to her past as a kunoichi. Her birthday is on October 11th and she is 160 cm tall. She is also alive by the end of Hell's Paradise.
She has a very kind-hearted and carefree personality which cannot leave anyone in need. In direct contrast, however, her abilities are extremely deadly as she uses her speed paired with wires and threads to defeat opponents. With a tragic past and extremely complex writing layered behind her seemingly simplistic demeanor, she is bound to become a hit with more fans when the anime releases.
Shion Yamada Asaemon (Age: 27)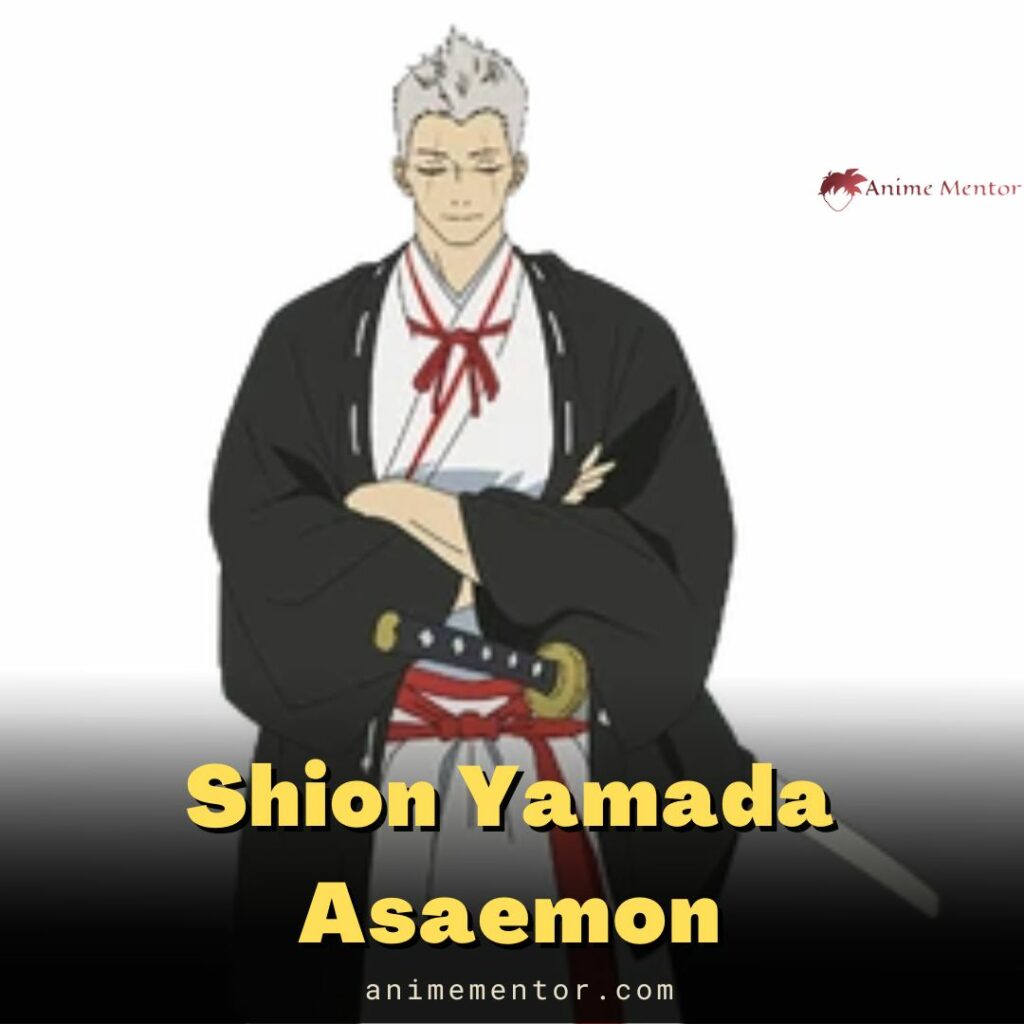 There are often supporting characters who grow to become more popular and loved than the main characters. Shion is one such person who was a higher-ranking member of the Yamada clan. He was born on June 13th and is 178 cm tall. Shion's status is alive in Hell's Paradise.
With a distinctive appearance which consists of several scars on his face and his lack of eyesight, Shion is an extremely kind and honorable man. Despite the brutal nature of his work, he aims to be good to society in other ways. He is extremely loyal to those close to him and is also capable of joking around though others could mistake him to be a very serious man.
Choubei Aza (Age: 20)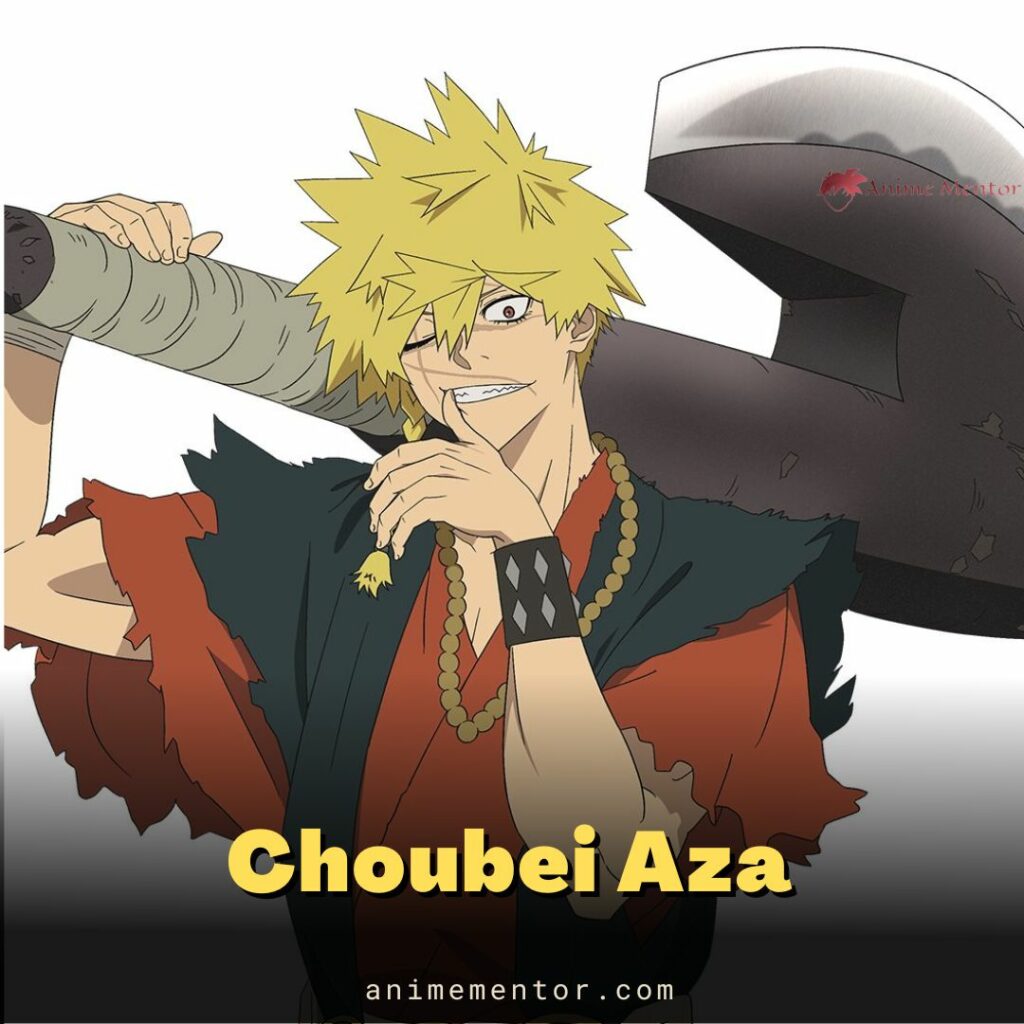 Known by many as the Bandit King, Choubei Aza is one of the bandits who was able to go to the Island in search of the Elixir of Life. His birthday is on August 4th and he is 176 cm in height. Despite several close calls, he managed to get out of the manga alive.
Choubei is a person whose characteristics are exactly like his appearance. He is a brutal man who loves bloodshed. He jumps into any fight headfirst without care for the consequences. He also has great instincts and is seen several times thinking very fast to choose the best path possible.
Fuchi Yamada Asaemon (Age: 20)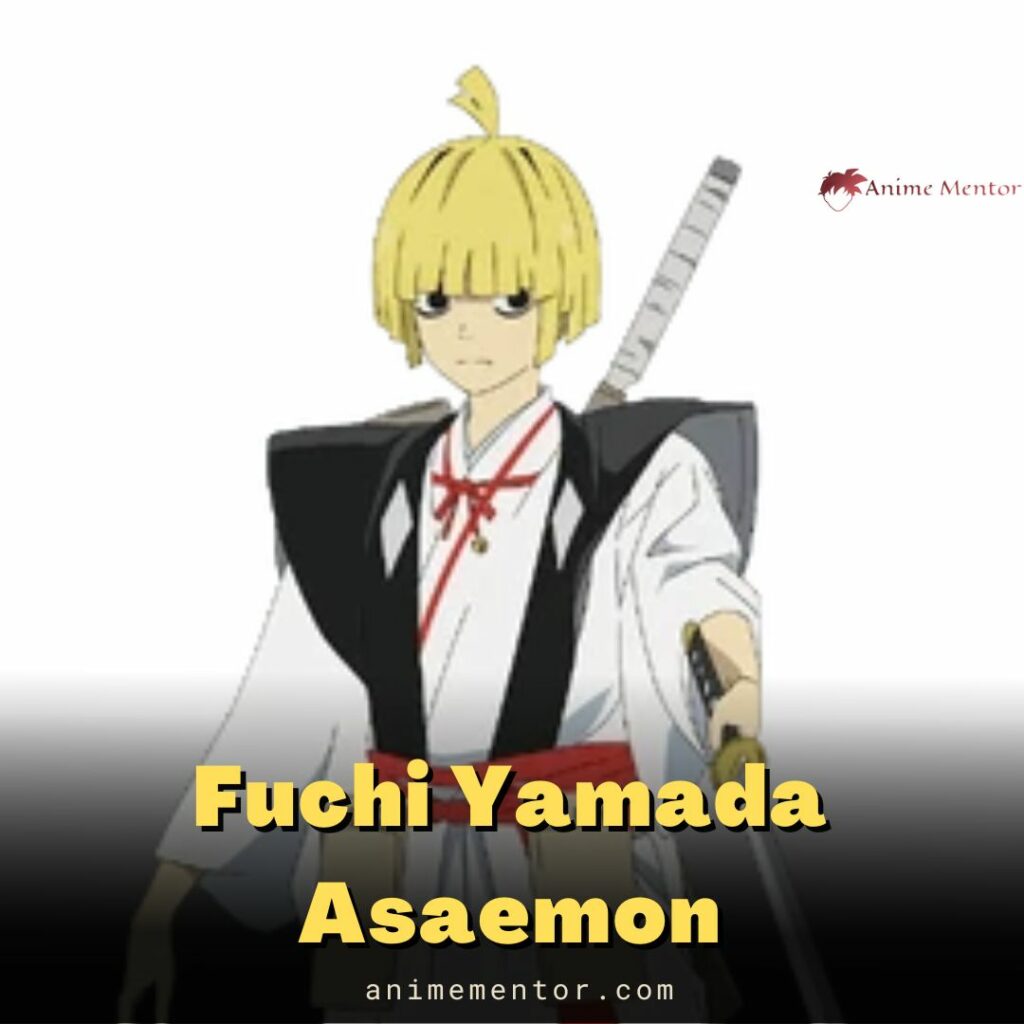 Fuchi is another very important side character who went on the expedition to the Island as part of the Shogunate while overlooking the criminals. His birth date is May 20th and he is 148 cm in height. Unfortunately, Fuchi is deceased in the manga.
His blond hair and bangs make him very recognizable to fans and he is one of the cleverest people in the series. Never taking needless risks, he believes in waiting for the most rational solution and always follows the scientific path. While he has a great sense of pride in his clan, after several experiences on the Island, he realizes that the criminals are not exactly evil and even puts his body on the line several times to protect them.
Gantetsusai Tamiya (Age: 40)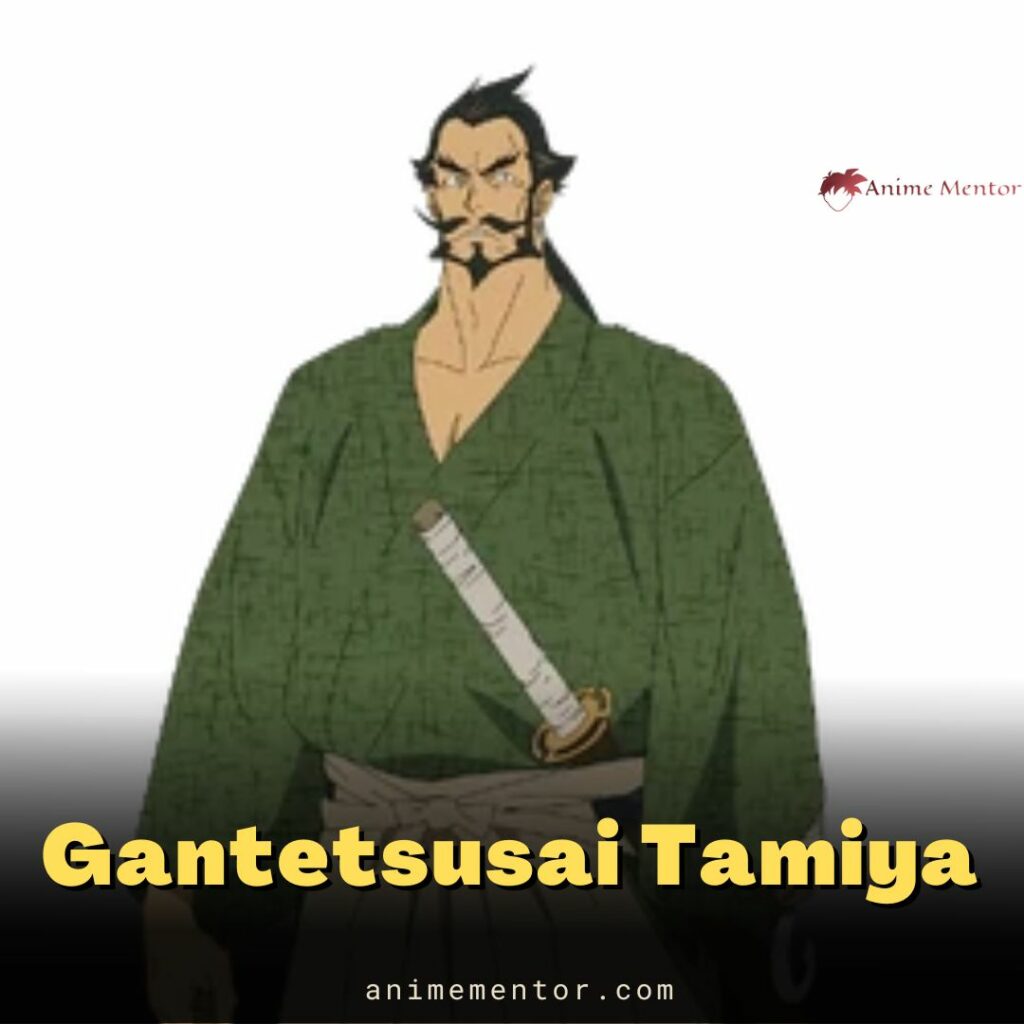 As a master swordsman who prides himself on his skills and is always looking for strong opponents, Gantestsusai soon became a fan-favorite character. He was born on November 23rd and is 222 cm in height. His status in the series is alive.
Gantetsusai is a person who lives for the thrill of living life in the most fun way possible. To him, this is through fighting, and even while losing, he enjoys himself. He is quick to anger and has a huge ego formed from his fights and lashes out whenever someone looks down on him. Despite all this, he is still a loyal and dependable person to have on one's side as he displayed numerous times during their adventures.
Touma Yamada Asaemon (Age: 16)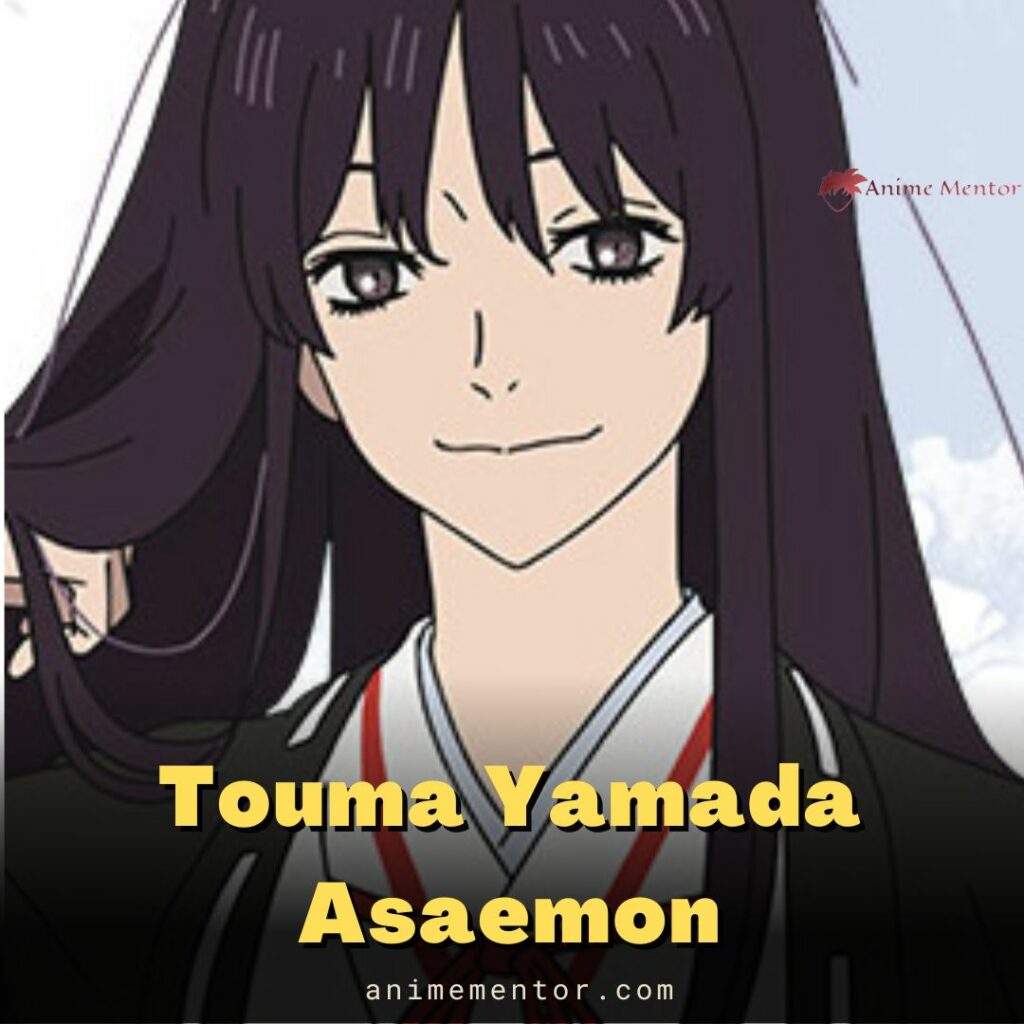 Touma Yamada Asaemon, also called Touma Aza, is Choubei's brother and a person who sneaked into the Yamada clan following his brother's arrest. His birthday is on September 21st and he is 175 cm tall. Touma is alive by the end of Hell's Paradise.
While he is usually cocky and unfriendly to others, he views his elder brother with the utmost reverence and is willing to do anything for him. He doesn't trust others very much and has the fighting skills to back up his "lone wolf" nature.
Nurugai (Age: 12)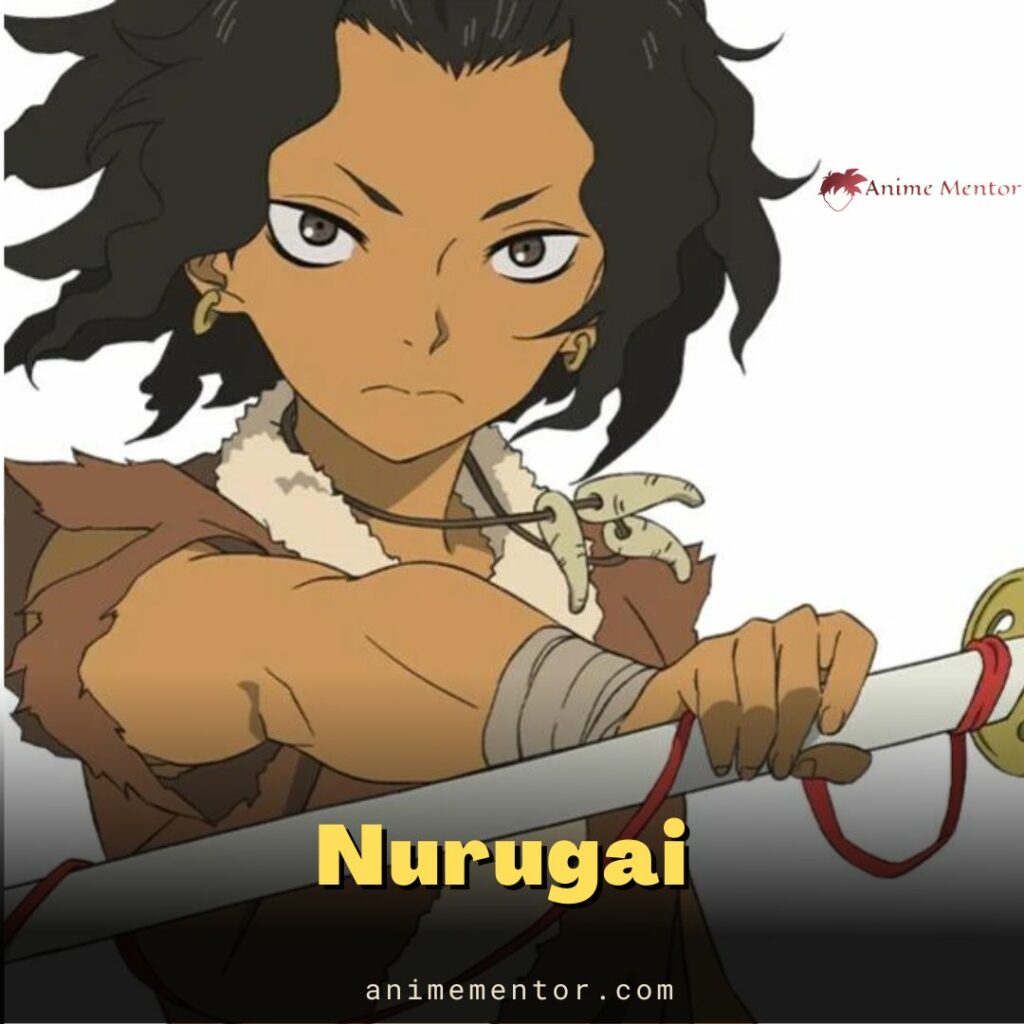 Nurugai is the youngest member of the main cast in the series who instantly earned fans' sympathies and love for her hard childhood and strong personality. Her birth date is December 25th and she is 138 cm tall. She manages to get through the series and stay alive.
While she was initially very naïve, her experiences managed to mold her as a person. She is also extremely caring and considerate towards others and always questions whether someone's actions are right or wrong.
Tenza Yamada Asaemon (Age: 17)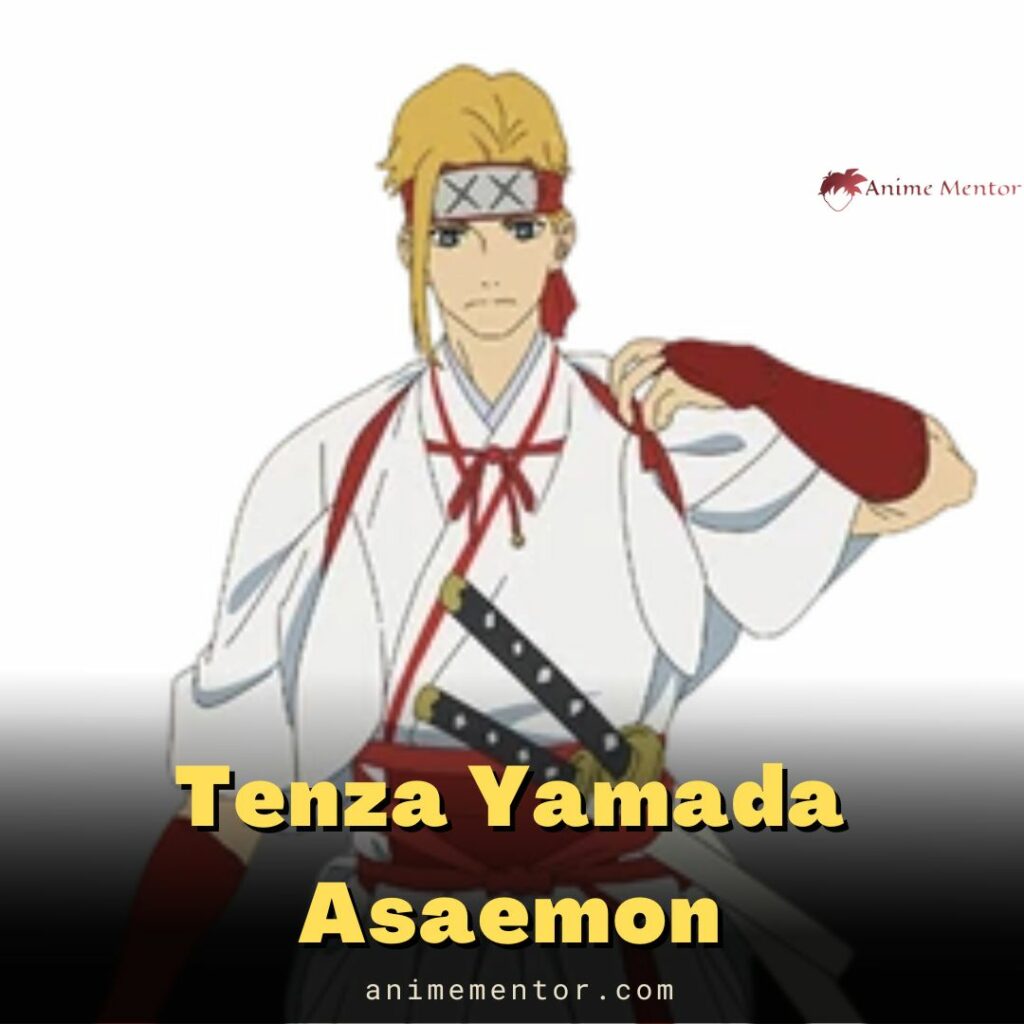 Tenza was a major supporting character and the person in charge of Nurugai as they went to explore the Island. He was born on July 22nd, however, his height is unknown. Unfortunately, he failed to survive in the series.
He was arguably the most honest and pure-hearted character in the series who respected everyone and even attempted to give Nurugai her life back. While he is initially very confident and oozes energy, after the tragedies he experiences in his expedition, it takes a hit. However, his determination to protect those he loves stays strong as he eventually even sacrifices himself for them.