Everyone likes to see main characters with a lot of abilities, showing off their power to confront what's against them.
But today's list is a bit unique as today we brought you the list of top anime series where the main character hides his true powers and abilities and lives as an ordinary person.
They show their true power when it's something necessary only and grows stronger in the background.
So, without any further delay, let's jump into the list straight away-
1. Parasyte: The Maxim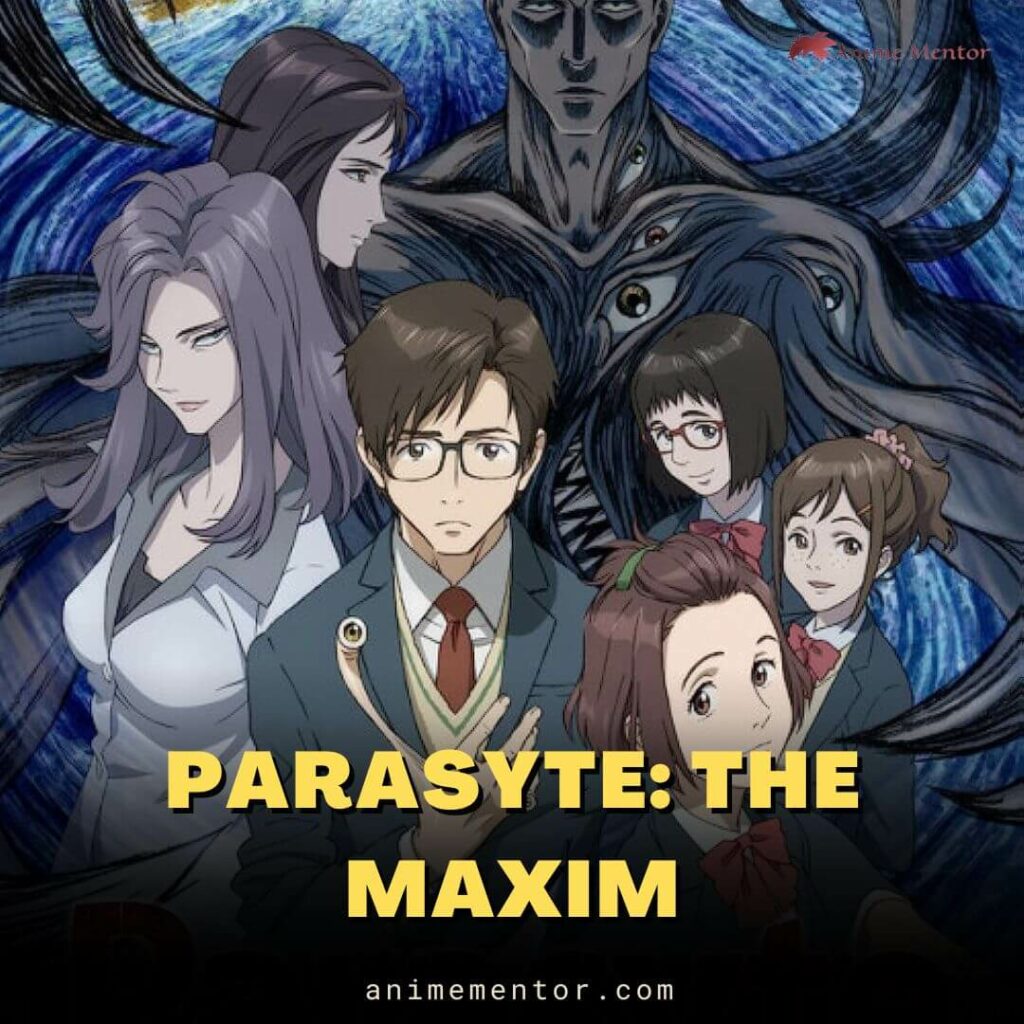 Author: Hitoshi Iwaaki
Genre:  Action, Drama, Horror, Psychological, Sci-Fi, Seinen
Episodes: 24
One sudden night worm-like alien species known as Parasyte invaded Earth and took over human hosts by entering their bodies.
Izumi Shinichi is a 17-year-old boy living in Tokyo with his parents. One Parasytes named Migi entered his body by burrowing into his hand and taking it over.
Somehow, Shinichi was able to prevent Migi from getting into his brain and taking control of him. Thus Migi remains in Shinichi's right hand. Slowly, the duo started to encounter other Parasytes and started to work together to survive.
Shinichi wants to confront the Parasytes who devour other humans with the help of his new friend Migi.
In my opinion, Parasyte: The Maxim gets 10/10. This is one of the must-watch anime series. It upholds a stunning unique story with a solid character development phase.
Highly recommended for Tokyo Ghoul fans and those who love to watch Weak mc become Strong.
2. Mob Psycho 100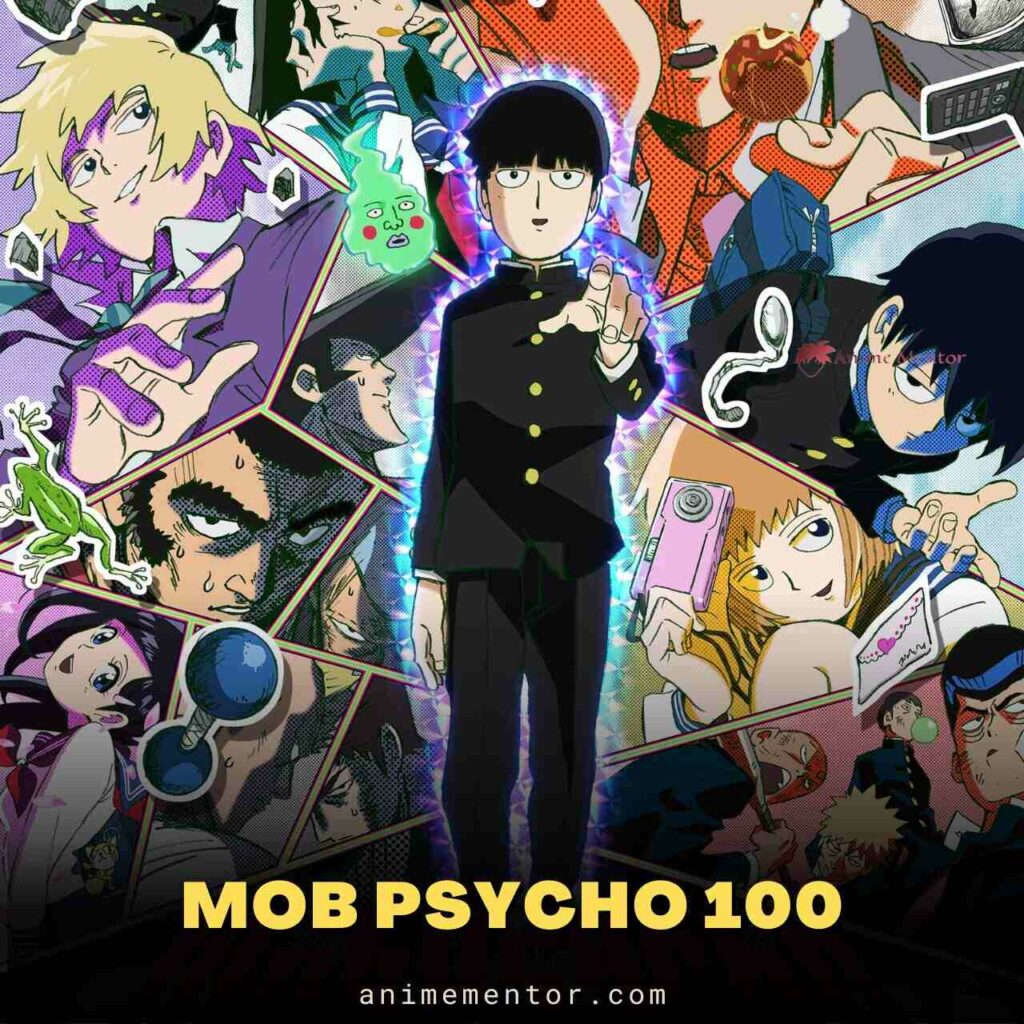 Author: Tomohiro (ONE)
Genre: Action, Comedy, Shounen, Slice of Life, Supernatural
Episodes: 37
Kageyama Shigeo known as Mob is a person with psychic abilities. He is a normal 8th grader but with his psychic abilities, he can bend spoons and lift objects.
He suppressed his powers well in the public to avoid unwanted attention. The only thing Mob wants is to become friends with a girl named Tsubomi Takane whom he has a huge crush on.
Kageyama has a psychic mentor too but he got no psychic powers. Together with his mentor, he continues to live his day-to-day life finding the purpose of his life.
In my opinion, this show is an absolute masterpiece with its brilliant story and anime adaptation qualities. The plot is epic and all the fighting scenes are well-choreographed and very expressive.
This an easy recommendation for anyone who likes watching high school anime.
3. Rokudenashi Majutsu Koushi to Akashic Records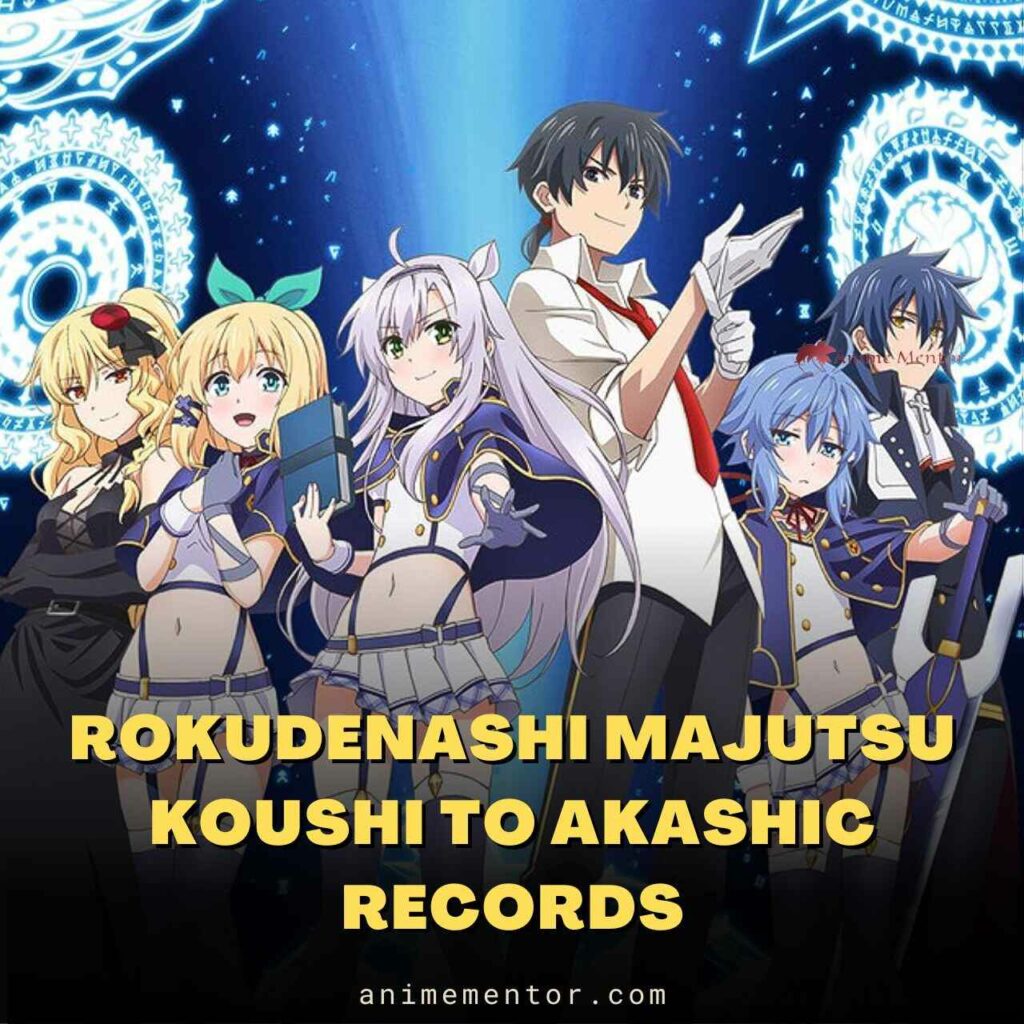 Author: Tarō Hitsuji
Genre: Action, Fantasy, Magic, School
Episodes: 12
Sistina wanted to solve the mystery behind the Sky Castle, so she decided to attend a magical academy to improve her skills in the field of magical arts.
However, when her favorite teacher retired, another teacher named Glen took charge. But Glen was a lazy and incompetent person who does not seem fit for anything.
So how is it that the best magician in the academy handpicked Glenn to be an instructor?
This anime was good and there is a good reason to call it a great work. If you like some hilarious anime series with fighting scenes along with magic then this anime is for you.
The show has quite a few twists in its story which makes it more interesting. Hope they release Season 2 Soon.
4. Deca Dence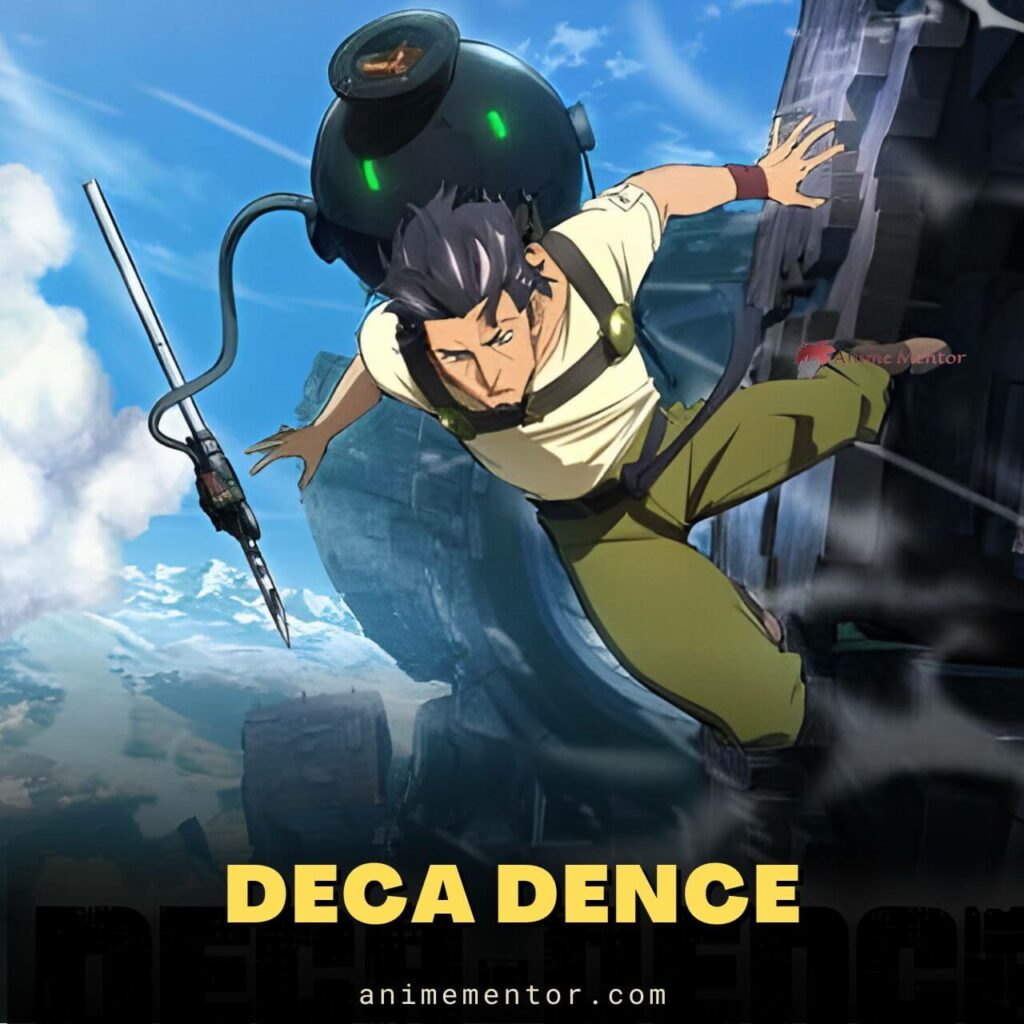 Author: Hiroshi Seko
Genre: Action, Adventure, Sci-Fi
Episodes: 12
Humanity is driven to the edge of extinction by the appearance of other life forms known as Gadoll. The surviving humans now stay in a mobile fortress called Deca Dence to protect themselves from the Gadoll threat.
The humans divided themselves into Gears- warriors who fight and Tankers- those who don't fight. 
A tanker girl named Natsume wishes to be a Gear after meeting Kaburagi who is an armor repairman. Kaburagi is a person who has given up on himself but after meeting Natsume, something changes with him. Now the duo will eventually bring about a lot of change in the future. 
For me, this show is one of the most heartwarming shows combined with action sequences. This anime will make you cry and feel joy at the same time. An absolute masterpiece with a rating of 8/10.
5. Musaigen No Phantom World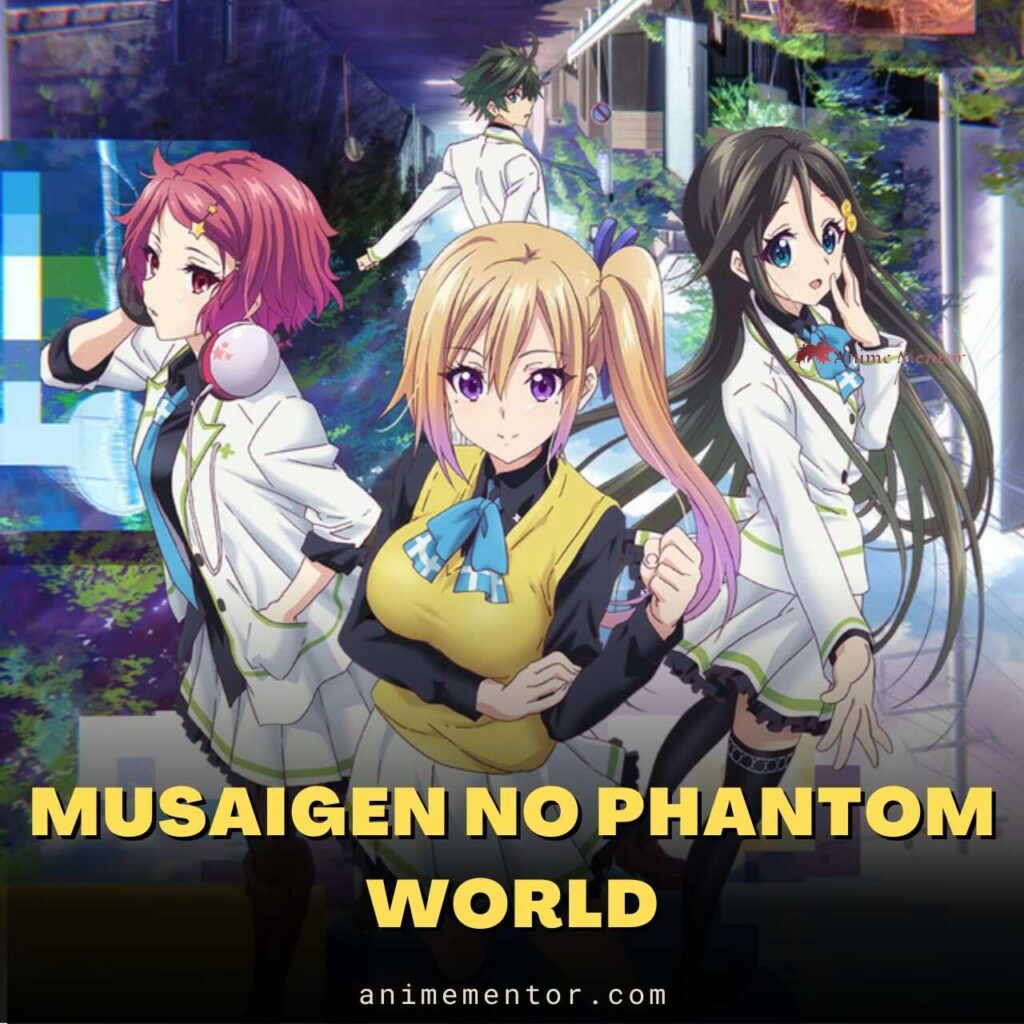 Author: Sōichirō Hatano
Genre: Action, Fantasy, Supernatural
Episodes: 13
In the future, the world is covered with spirits and monsters with them being present everywhere.
A boy with special abilities leads a group of people to confront a huge organization. Ultimately they learn about the true nature of which their world currently is.
For me, this anime made me so excited by unveiling its secrets. Though it has only 1 season, hopefully, a second season will arrive for it. The fighting sequences are well thought along with the character developments.
Give it a try if you want to enjoy a good story with high animation qualities.
6. Karneval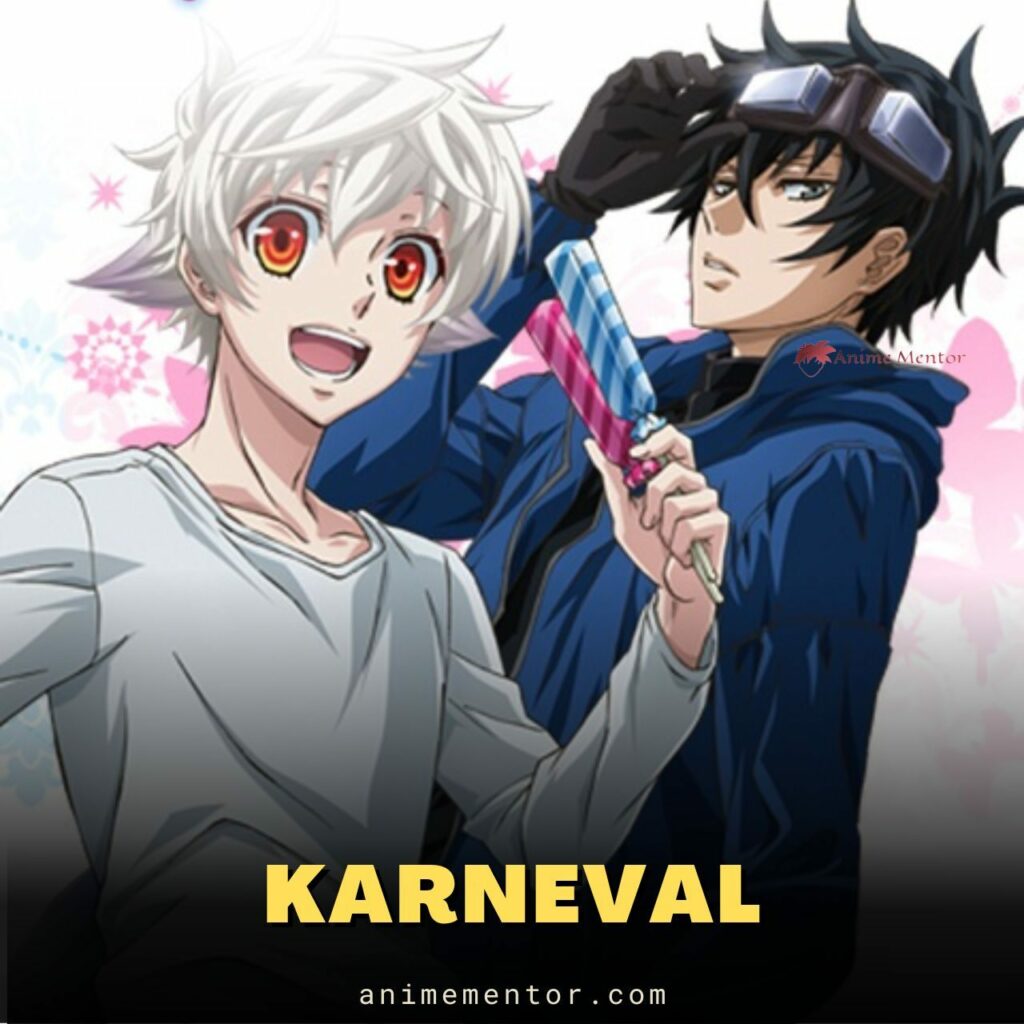 Author: Touya Mikanagi
Genre: Action, Fantasy, Mystery, Sci-Fi, Shoujo
Episodes: 13
A girl named Nai is searching for a person. The abandoned bracelet is the only thing that she has of that person. Gareki is a boy who lives by pickpocketing day to day.
The two encounter each other in a strange mansion where they were set up and soon became wanted criminals.
When the two find themselves in a hopeless situation, they met with the most powerful defense organization in the country- Circus!!
This series was a mysterious one, the characters, the theme, the plot everything was filled with some kind of mysterious activities. A variety of things happen at the same time along with the fantasy and majestic background. To enjoy this show, you must be focused on each detail.
7. Peach Boy Riverside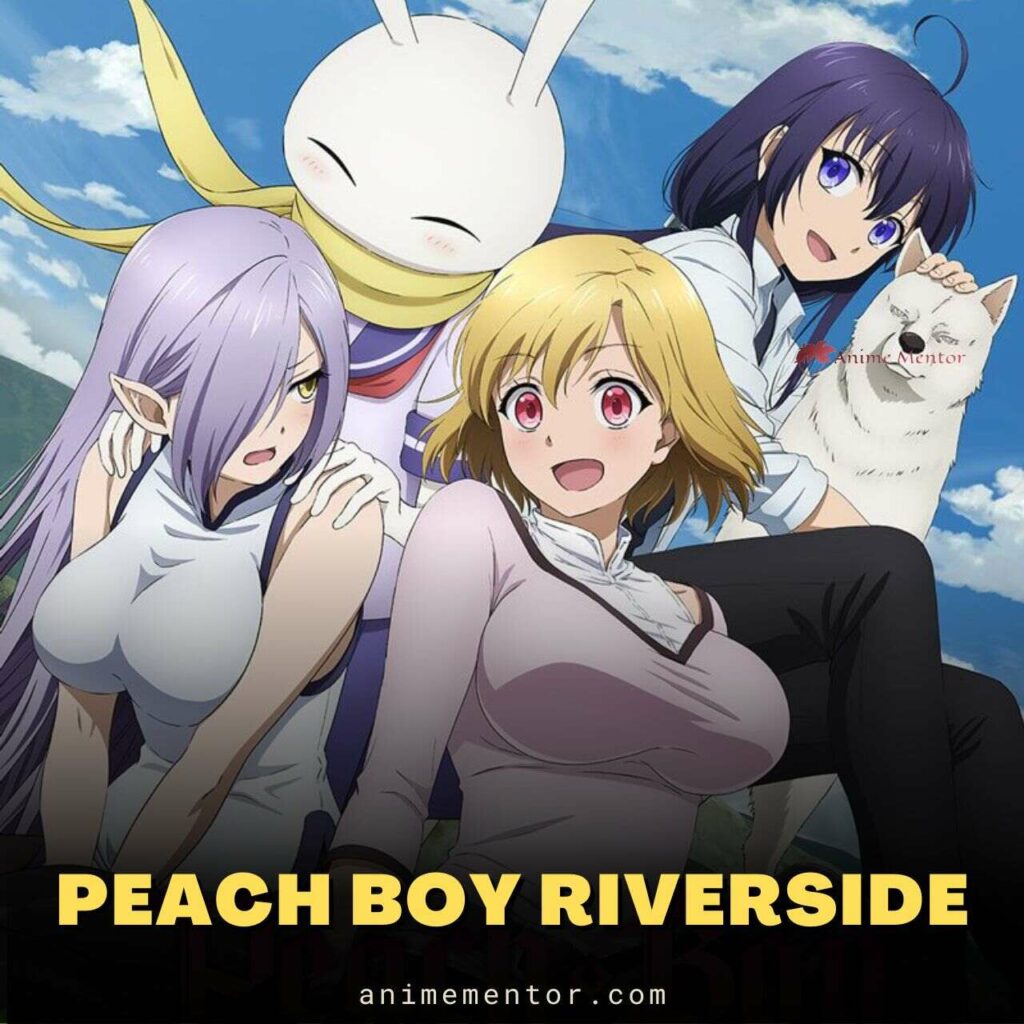 Author: Coolkyousinnjya
Genre: Fantasy, Shounen
Episodes: 12
Saltorine Aldike (Sari) is a princess living in a little castle of her own in the countryside. She is bored with her current life and wants to go on an adventure.
One day, a group of demons called Oni came to her castle, threatening to kill everyone in her kingdom. But they were saved by the sudden appearance of Kibitsu Mikoto who defeated the demons with his Peach Eye.
Sari now decided to go on a journey to know more about the current magical world!!
According to me, the anime was a bit rushed which gathered some criticism from most who were looking forward to it. The plot was dark at points and the characters were developed pretty well.
The show is quite enjoyable though it has some flaws which you need to consider.
8. Trigun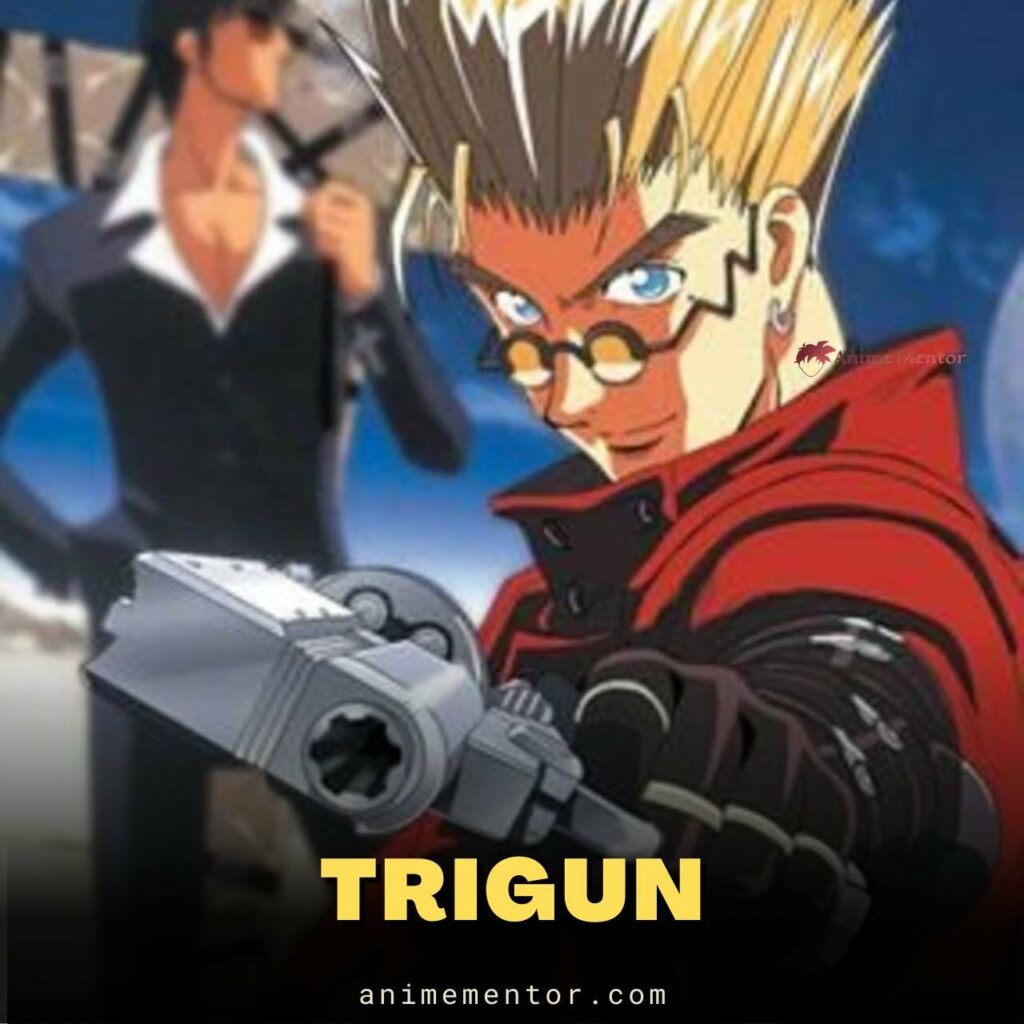 Author: Yasuhiro Nightow
Genre: Action, Comedy, Sci-Fi
Episodes: 26
Vash was currently on the run as a 60 billion double-dollar bounty was placed on his head and so everyone was chasing him. This bounty made it difficult for him to hide.
Every place he visits, his pursuers chase him, and ultimately the place gets destroyed. But the fact was no one was ever killed in a fight.
Meryl and Milly were sent to keep an eye on Vash during the stampede as they were two insurance agents. Meryl, find it hard to believe that the man they are chasing could be the legendary gunman. 
There is more to Vash the Stampede than meets his eye.
This anime is one of the most interesting anime series made so far due to its storyline. You will find a lot about the concepts of evil and good, and life and death in this series. It has a well-balanced story with comedy, sci-fi, and action-filled sequences.
9. In/Spectre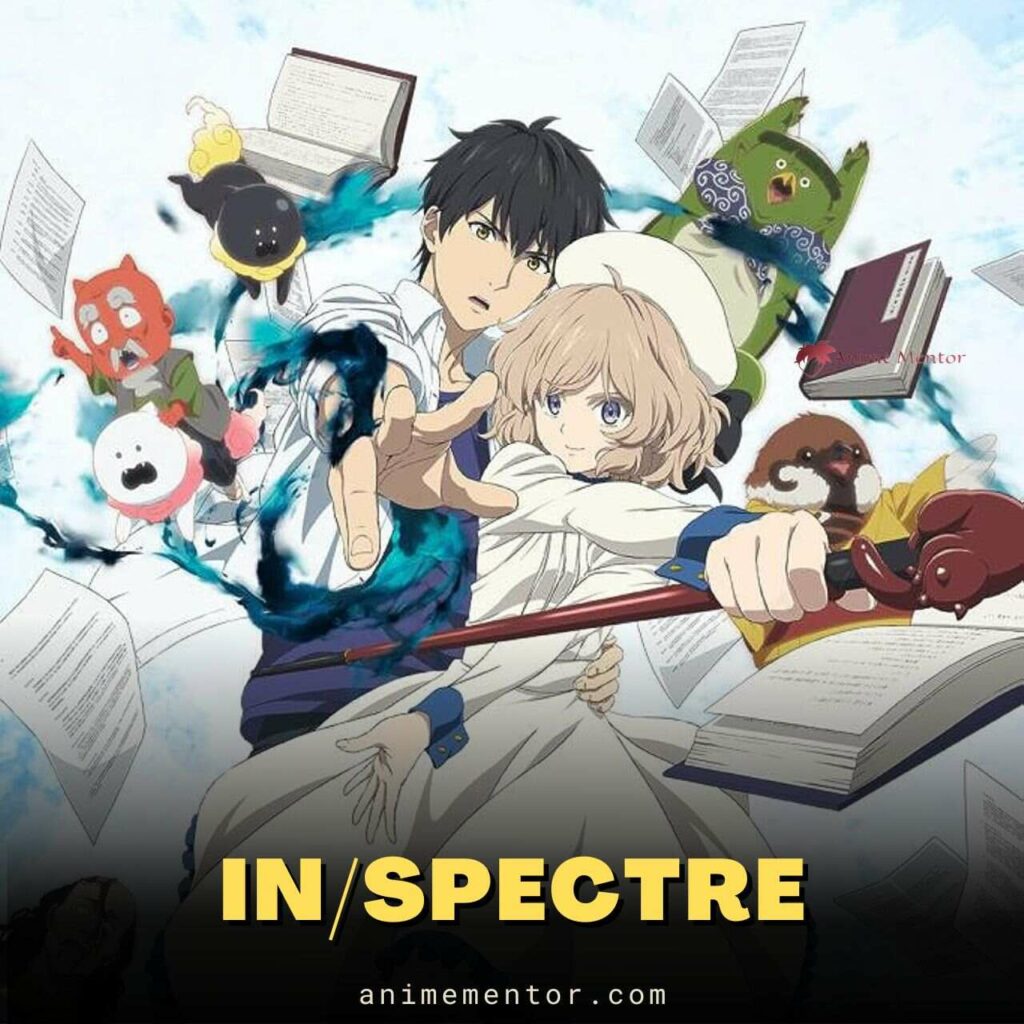 Author: Kyo Shirodaira
Genre: Demons, Mystery, Romance, Shounen, Supernatural
Episodes: 24
A girl Kotoko Iwanaga was abducted by the Youkai for about two weeks and was asked to become the god of wisdom for them at the age of 11.
Asked to become a medium between the human and spirit worlds, she agreed which cost her right eye and left leg. Now whenever the youkai gets into a problem, they ask Kotoko for consultation.
Kurou Sakuragawa is a 22-year-old student with whom Kotoko wants to get married. However, she soon realizes that there was something more about Kurou.
The anime is one of the mysterious ones with every episode being amusing in its field. The premise was very interesting but it slowly fades till its end.
10. Saiki Kusuo no Psi-nan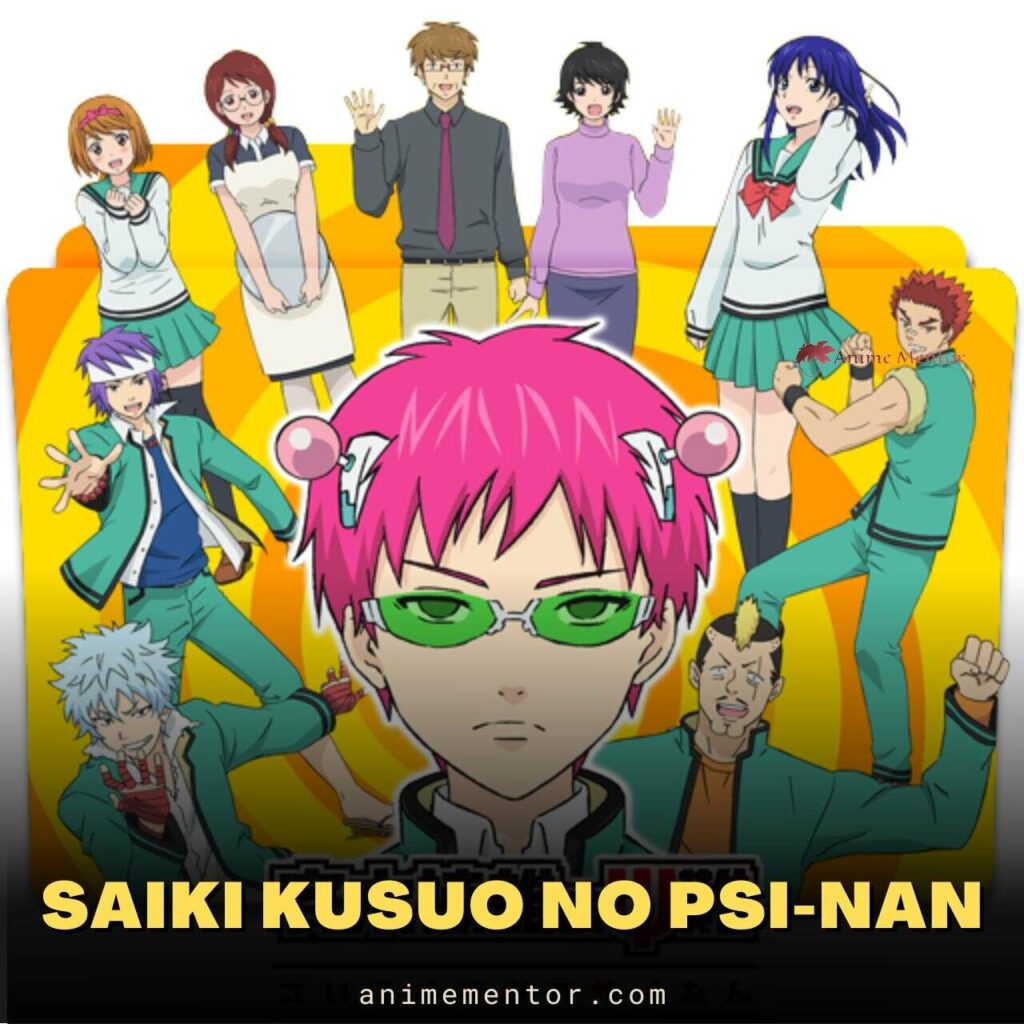 Author: Shuichi Aso
Genre:  Comedy, School, Shounen, Supernatural
 Episodes: 48
A boy named Saiki Kusuo can control a wide range of powers including telekinesis and telepathy. For Kusuo, superpowers are not at all something to be afraid of and need to be cracked up.
He always maintains to live a simple and normal life despite having so many superpowers.
This anime is one of the underrated anime series which is very interesting to watch but a lot of fans missed out on this. The episodes are shorter so you can binge-watch them easily. It comprises parody comedy styles and is very enjoyable.
11. Code: Breaker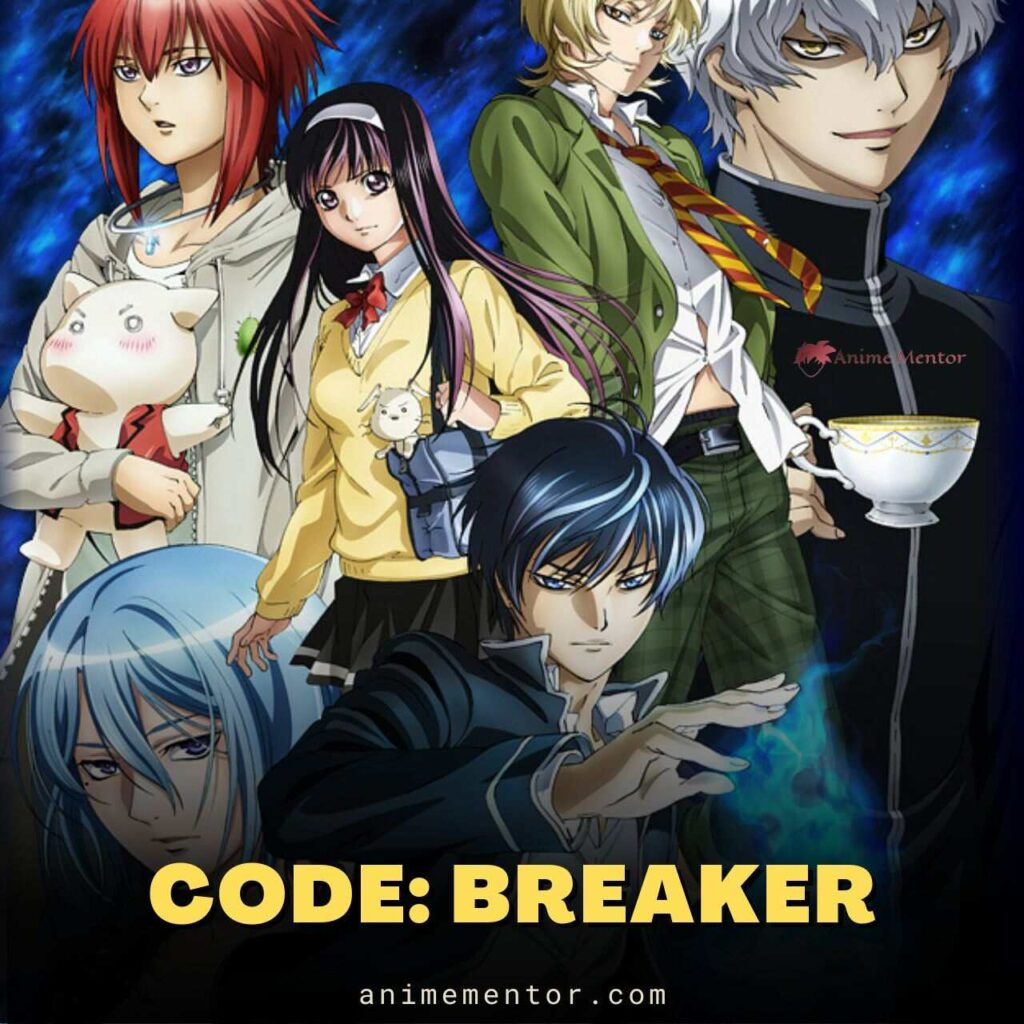 Author: Akimine Kamijyo
Genre:   Action, Comedy, School, Shounen, Super Power, Supernatural
 Episodes: 13
One day while riding in a bus Sakurakouji Sakura saw out of her window that a boy was standing in a blue fire where people were being burned alive. The boy was unharmed and standing by the people.
The next day a new transfer student named Oogami Rei transferred to her class who looks exactly like the boy she saw previously. He wore a black glove on his left hand.
Oogami is a code breaker, a being who shouldn't exist. He is a cold-hearted killer and uses evil against evil. Sakurakouji now wants to stop Oogami's action and set him on the right path.
For me, the manga was better than the anime series, as the anime played too much with its characters which just ruined some parts of its story. This anime was quite average but it has some potential.

12. Kekkai Sensen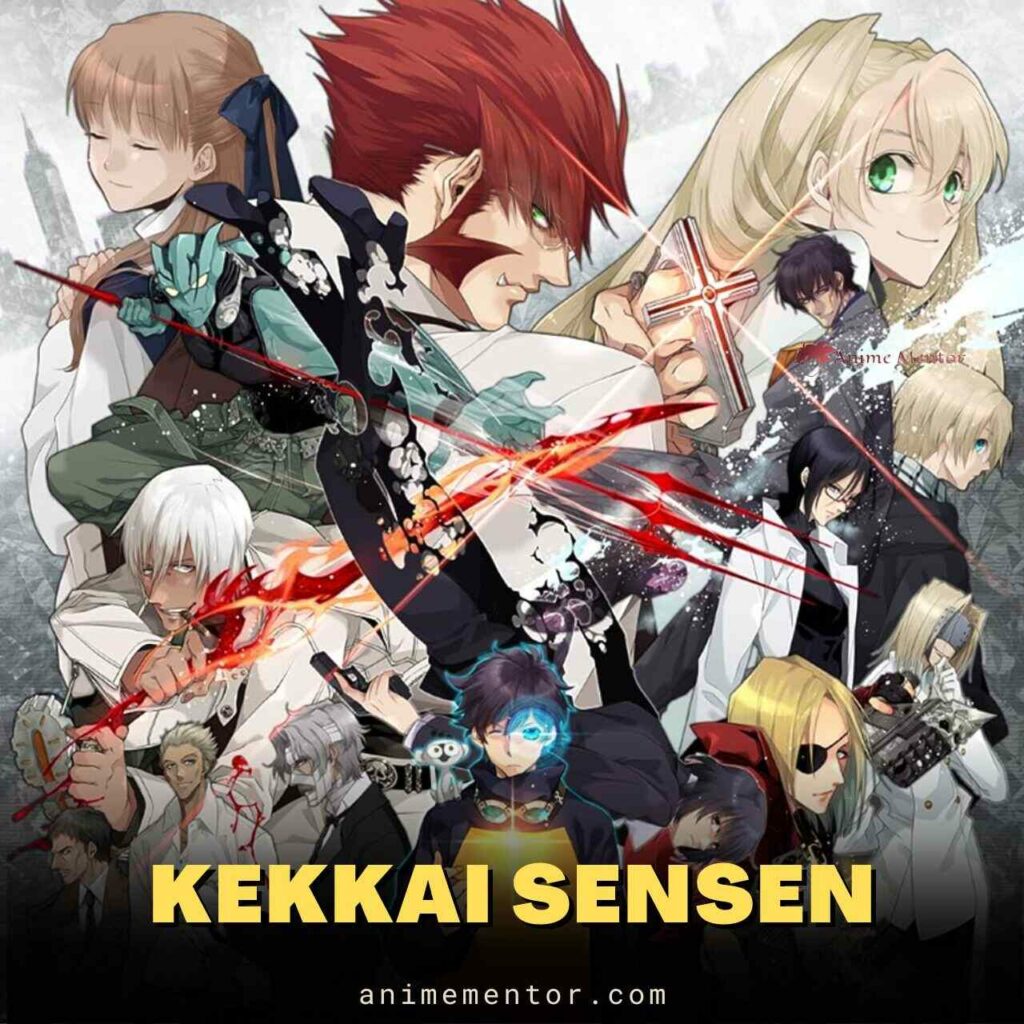 Author: Yasuhiro Nightow
Genre:   Action, Adventure, Fantasy, Seinen, Super Power, Supernatural, Vampire
 Episodes: 24
The citizens of New York were trapped along with creatures from different dimensions in a bubble when a gate was opened between the Netherworld and Earth over the city.
Now they lived together in a world full of crime where came someone threatening to sever the bubble. However, a group is set in motion to stop it from happening.
The story was not very complex but the art and animation were very impressive. The character development was pretty good along with its unique storyline. It's got a lot of decent side characters portrayed in the story as well.
13. Beelzebub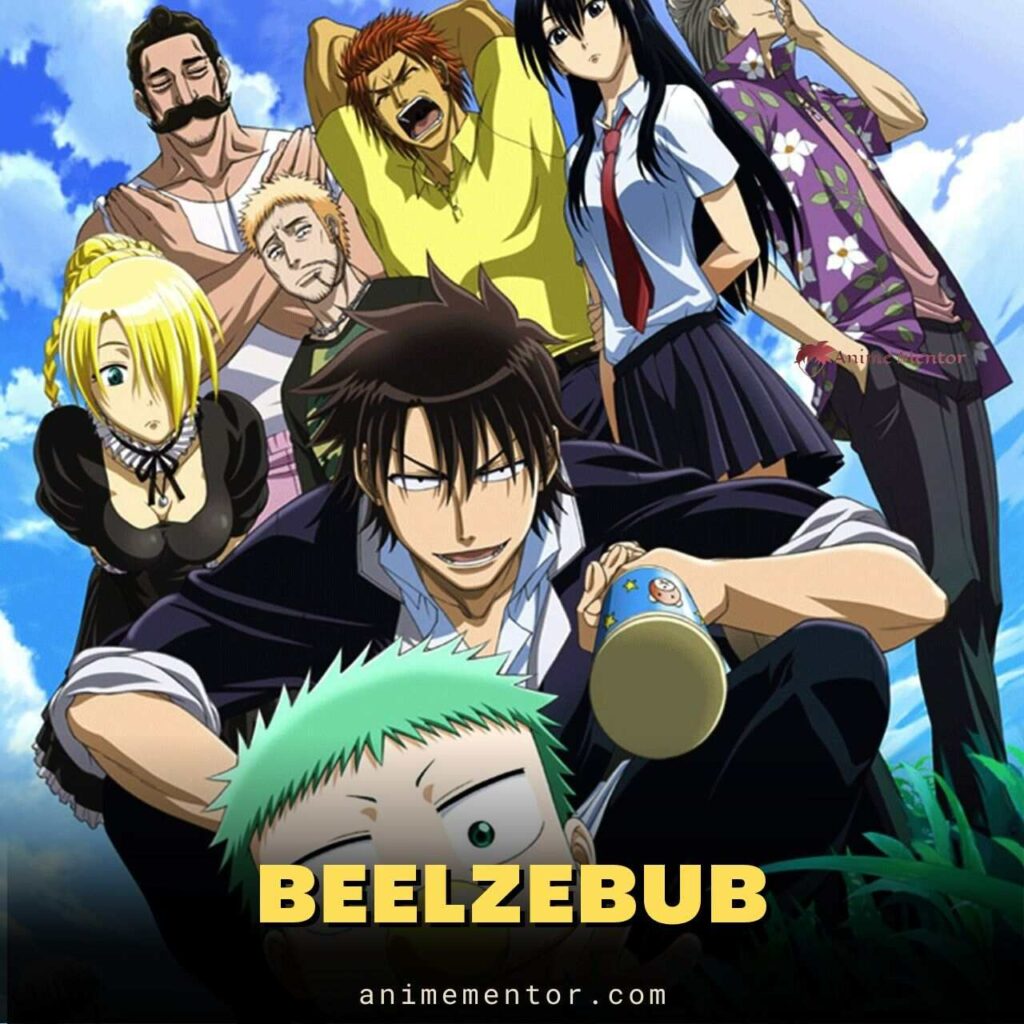 Author: Ryuhei Tamura
Genre:   Action, Comedy, Demons, Shounen, Supernatural
 Episodes: 60
Oga Tatsumi is a first year at Ishiyama High which is the school for delinquents. He is the strongest delinquent in the school.
One day while sleeping by the river, he saw a man floating in the river, he saved that man but soon saw that the man split into two revealing a baby boy.
The boy was the son of the demon king and Oda was chosen as the person to raise him along with the demon maid Hilda.
It is a very funny anime and was received quite well by the audience. It is worth watching if you want some enjoyment in your life. If you like comedy along with supernatural stuff then this anime is for you.
14. The Eminence in the shadow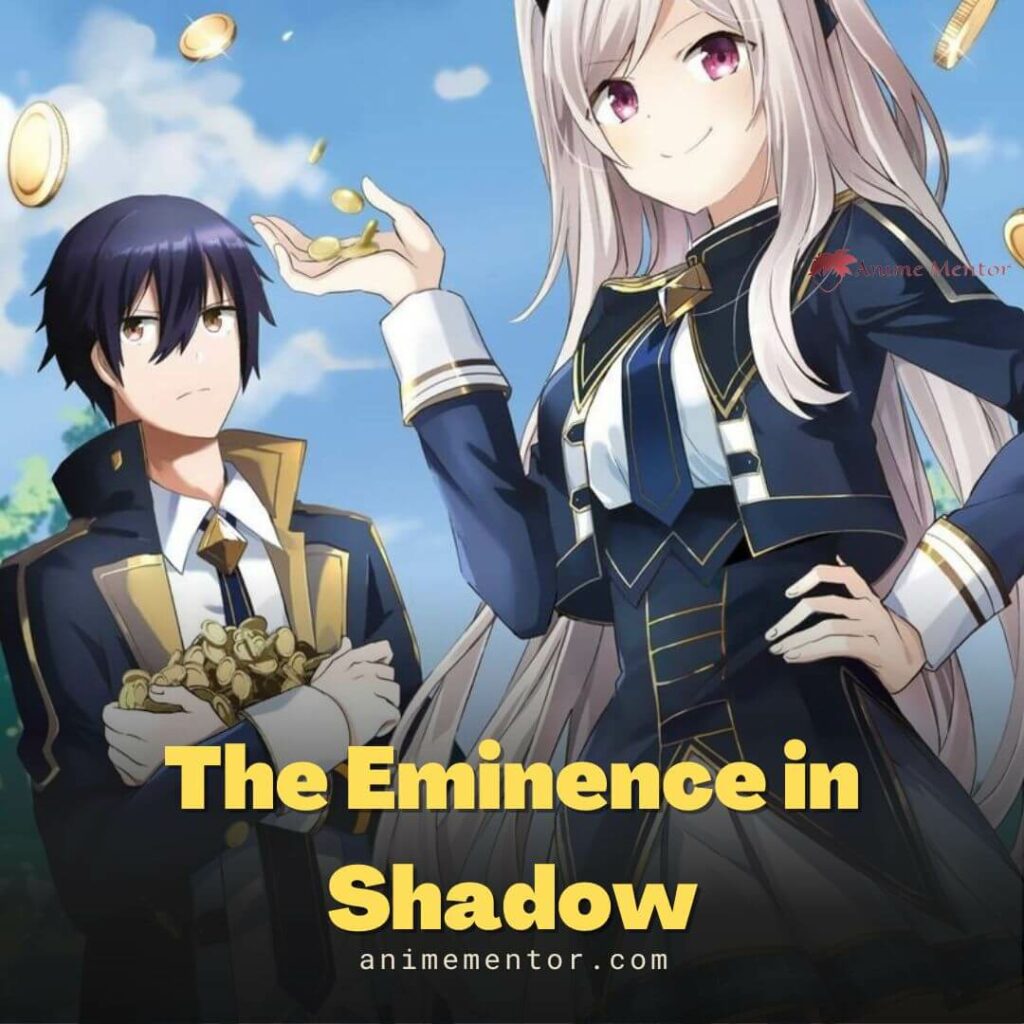 Author: Daisuke Aizawa
Genre:   Action, Comedy, Fantasy, Isekai, Reincarnation
 Episodes: 20
Cid Kagenou wants to become the mastermind behind everything, pulling strings from behind the scenes and letting the entire story play out. He doesn't want to become a great hero or some diabolical villain. 
In his human life in Tokyo, he was not able to achieve this dream. But now reincarnating into a world full of magic powers he will show his true powers as the eminence in shadow.
He pretends to be an ordinary person in this world but secretly creates an organization that remains in the shadows. Cid confronts the Diabolos cult with his Shadow Garden organization.
The anime got a mixed set of reviews, cause the manga was not all fully covered and some episodes were a bit weird as Cid was supposed to be the coolest character but he has a cringe side to him too.
15. Dawn Of The Witch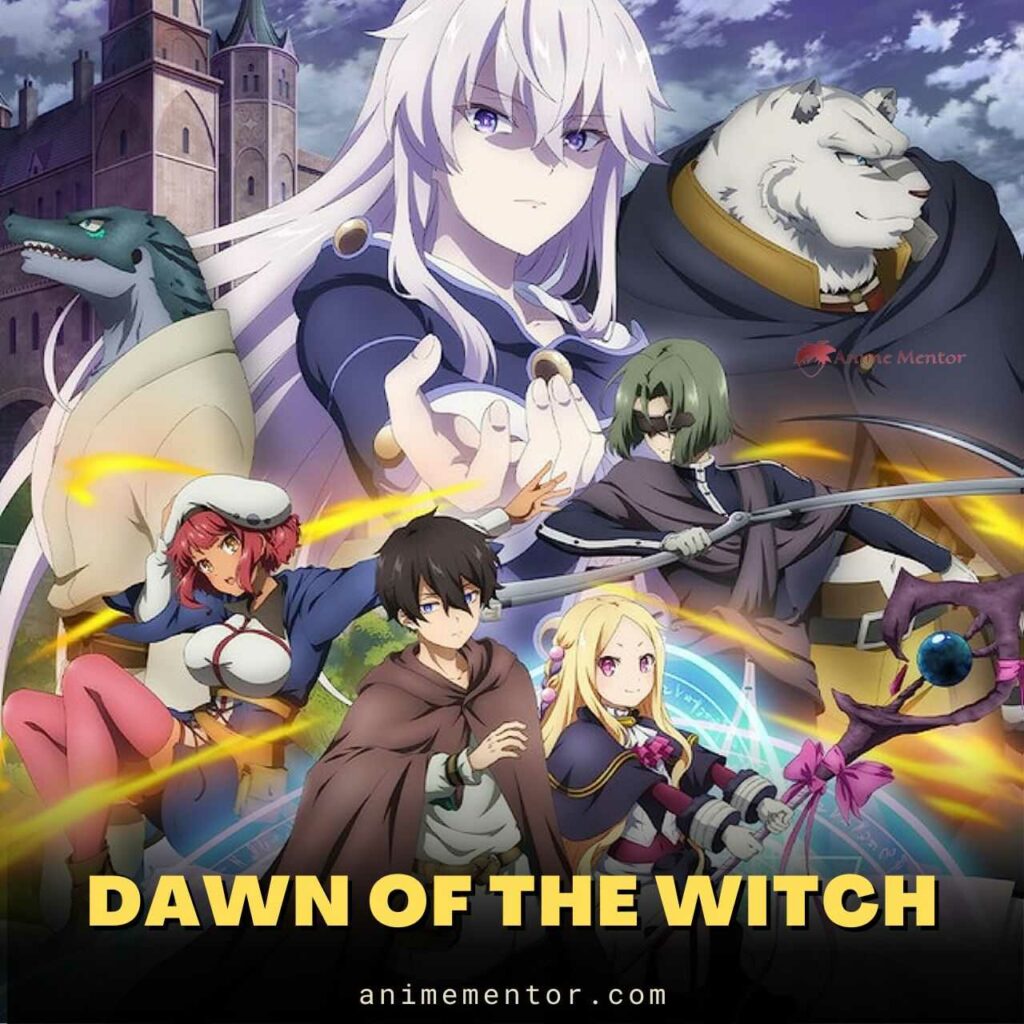 Author: Kakeru Kobashiri
Genre:  Action, Adventure, Comedy, Fantasy
 Episodes: 12
A war between the Church and the Witches held for five long centuries but now it has come to a halt due to a peace treaty. However, there are those who still long for the war to happen and they lurk in the shadows.
Sable is a student at the royal academy of the kingdom of Wenias. He has no memories of his life before he enrolled in the academy. The headmaster Albus commanded him to go to the southern part of the continent to confront the anti-magic insurgents. 
Roux Cristasse also known as the Witch of the Dawn, Holtz a genius girl, and the sole beast accompanied Sable on his journey.
This anime is good enough to binge-watch and serves as a spin-off series of Grimoire of Zero.
For me, this anime was one of the odd ones where the anime tries to depict too much from the novel and can't satisfy the viewer's wishes.
---
So that's it for today. Hope you liked the list of Anime Where the mc is op but acts weak. Be sure to mention the anime which you liked the most in the comment.
And also check out our other articles as they are a lot more interesting too. See you in my next article!