The fantasy genre in anime is one of the most loved genres. While allowing the story to be as imaginative as possible in the limited duration of a movie, we get an unforgettable experience as we see calm slice-of-life moments, hilarious scenes, as well as exhilarating action sequences, blended with the supernatural elements of a fantasy movie.
With the animation quality also being a significant contributing factor to making a good fantasy anime, it is no surprise why they tend to be so popular.
So in this article, we are going to take a look at some of the best Fantasy Anime Movies that everyone can enjoy.
And before you complain, this list only contains fantasy anime movies that do not act as a sequel to any prequel and can be watched as standalone fantasy anime movies.
Let's cut to the chase!
Top 10 Fantasy Anime Movies
10. A Whisker Away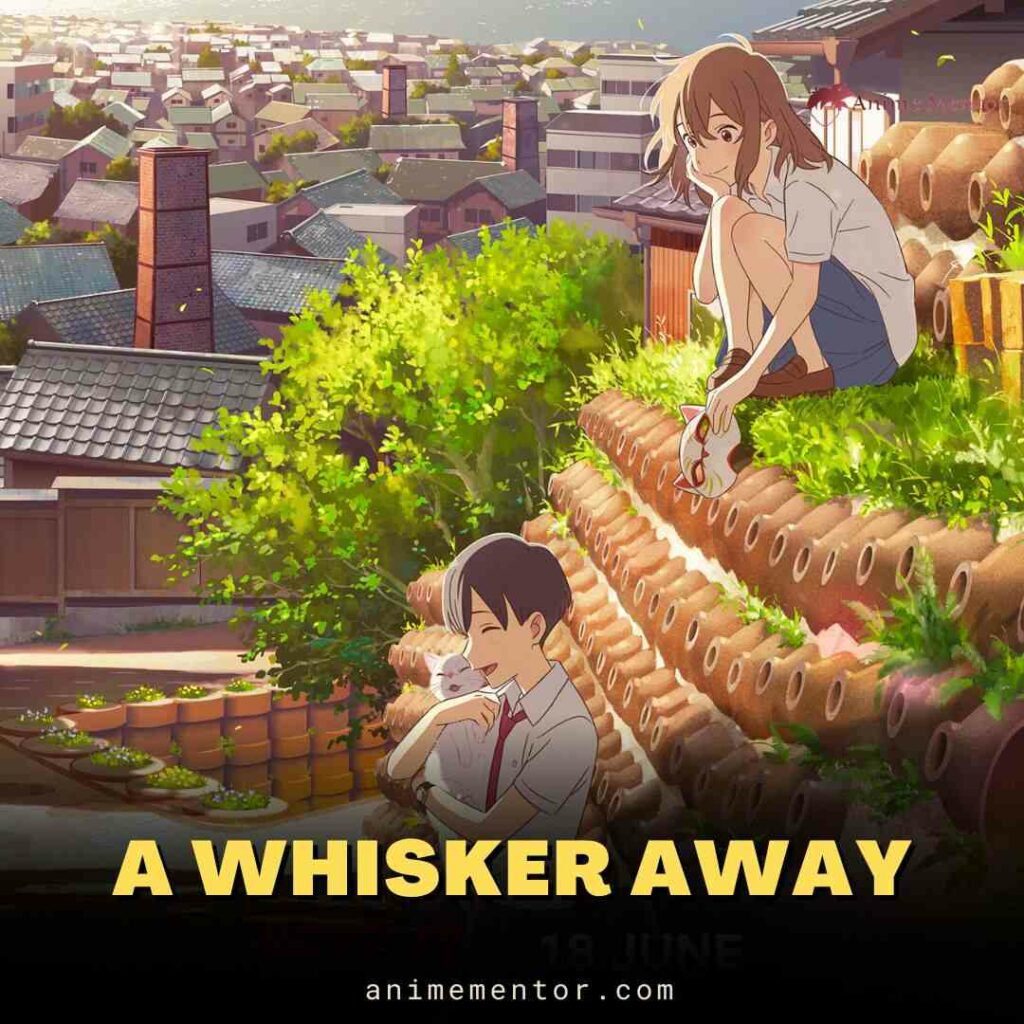 A Whisker Away is a sweet and heart-warming anime film that tells the story of Miyo Sasaki, a bubbly high school student who seems exceptionally energetic and happy but is plagued by her problems at home.
So, when Miyo receives the ability to turn into a cat, she decides to put it to good use by visiting the boy she loves and hearing out all the problems he has. Seeing this as a way to get closer to him and get to a better understanding of his life.
Read More
Best Dark Fantasy Anime List
Miyo continues to use her power until eventually, she reaches a crossroads having to decide whether she would continue that superficial relationship with him where she has an enjoyable life in the body of another animal or would she reveal her feelings in her actual and unhappy human self.
A Whisker Away is an anime movie about growth and self-love with beautiful animation which is a treat to the eyes.
9. Weathering with You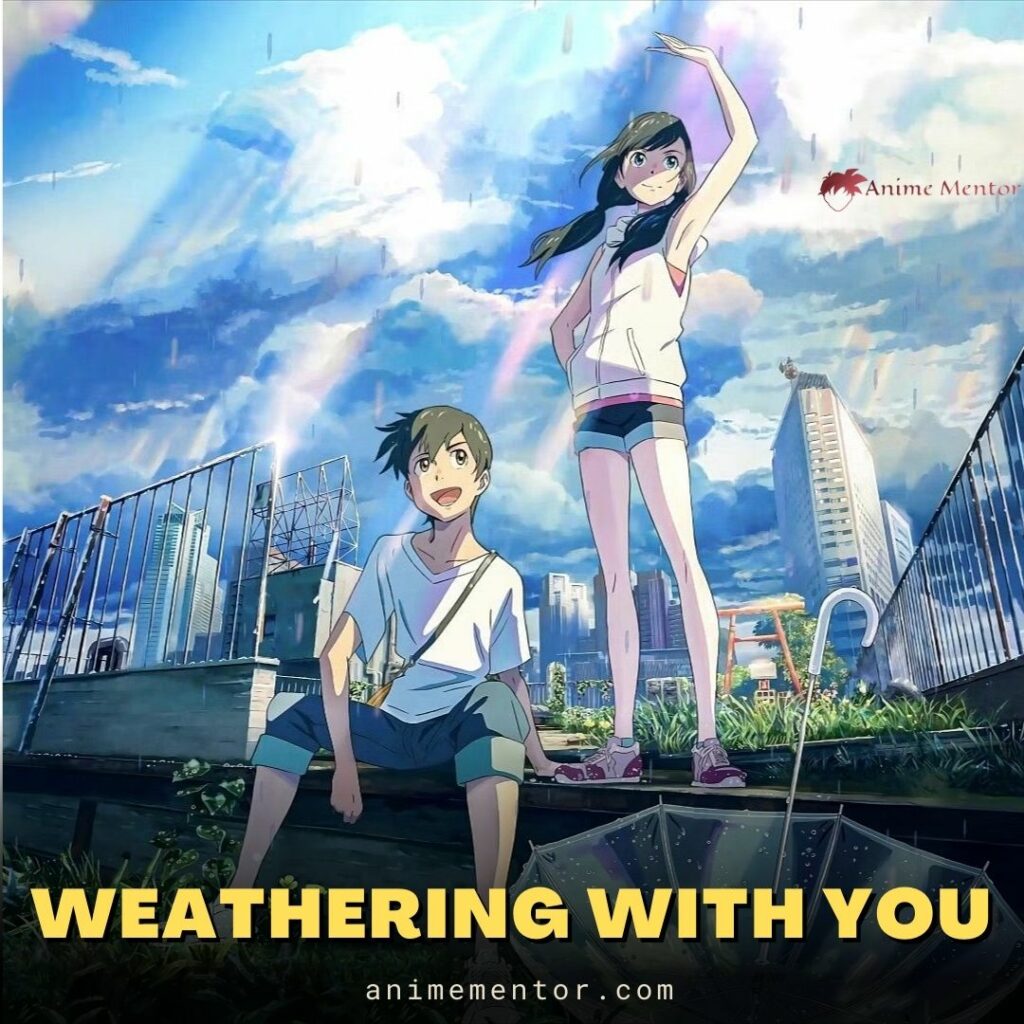 Weathering with You follows the story of a young high school student Hodaka Morishima who is struggling to make ends meet and his coincidental meeting with a girl Hina Amano while trying to save her from goons.
So, when Hodaka finds out that Amano has the ability to pray and call out the sun (a rare incident in the city of Tokyo that experiences constant rains), he gets the idea to turn it into a business. Hina facing financial difficulty to support herself and her brother quickly agrees and the duo starts a service for people who desire a clear day for a fee.
Just when things seem to be running smoothly, the side-effects of the power start to take a toll on Hina and Hodaka persistently works towards undoing.
Weathering with you, being yet another momentous achievement of Makoto Shinkai, has some of the best animation you will ever see in any anime movie to date with several satisfying and sad moments that come through the young love that blooms between our main characters.
8. Kiki's Delivery Service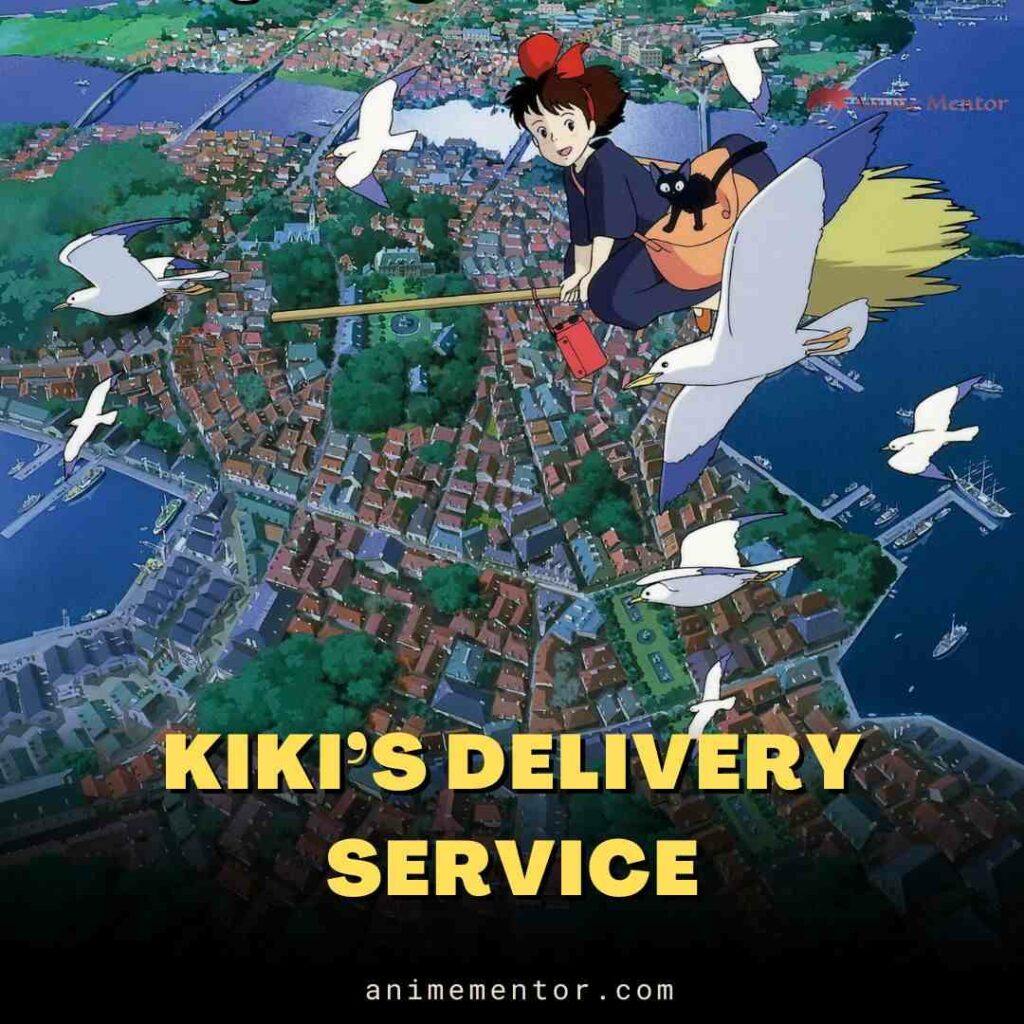 As one of the most pleasant and nostalgic anime movies that one can watch, Kiki's delivery service is an anime film about Kiki, a young girl who wishes to become a witch and is required to live alone in a town far from home for a year to earn the qualification.
While initially struggling to adapt to her new surroundings in the town, she manages to get a job at a bakery where she delivers orders with her flying broomstick with her only companion, her black cat. This leads to several incidents for Kiki as we see her maturing from a girl who can keep treading on in life no matter what difficulty arises and is able to form new relationships.
As you experience several adventures along with her, you will have a smile on your face for the entire duration of the flick.
7. The Tale of Princess Kaguya
Arguably one of the most well-known fantasy stories out there, The Tale of Princess Kaguya tells us the story of a tiny girl who was found in a shining bamboo shoot and is adopted by an old couple.
The girl grows in size rapidly as she has a wonderful time in her new home with friends and her adopted family. However, when her father comes across a large fortune, he believes it to be a sign from the heavens that Kaguya was meant for a bigger purpose. He completely upends her life as he uses the wealth to make her live like a princess in a mansion located in the capital far away from all her friends. With her dreary new life being filled with being approached by suitors for marriage, Kaguya becomes extremely depressed which eventually leads to her true purpose of existence.
With a very unique animation style and historical story which tells us of the growth of a girl as she experiences various joys and sadness in life, The Tale of Princess Kaguya will fill you with marvel and astonishment.
6. Nausicaä of the Valley of the Wind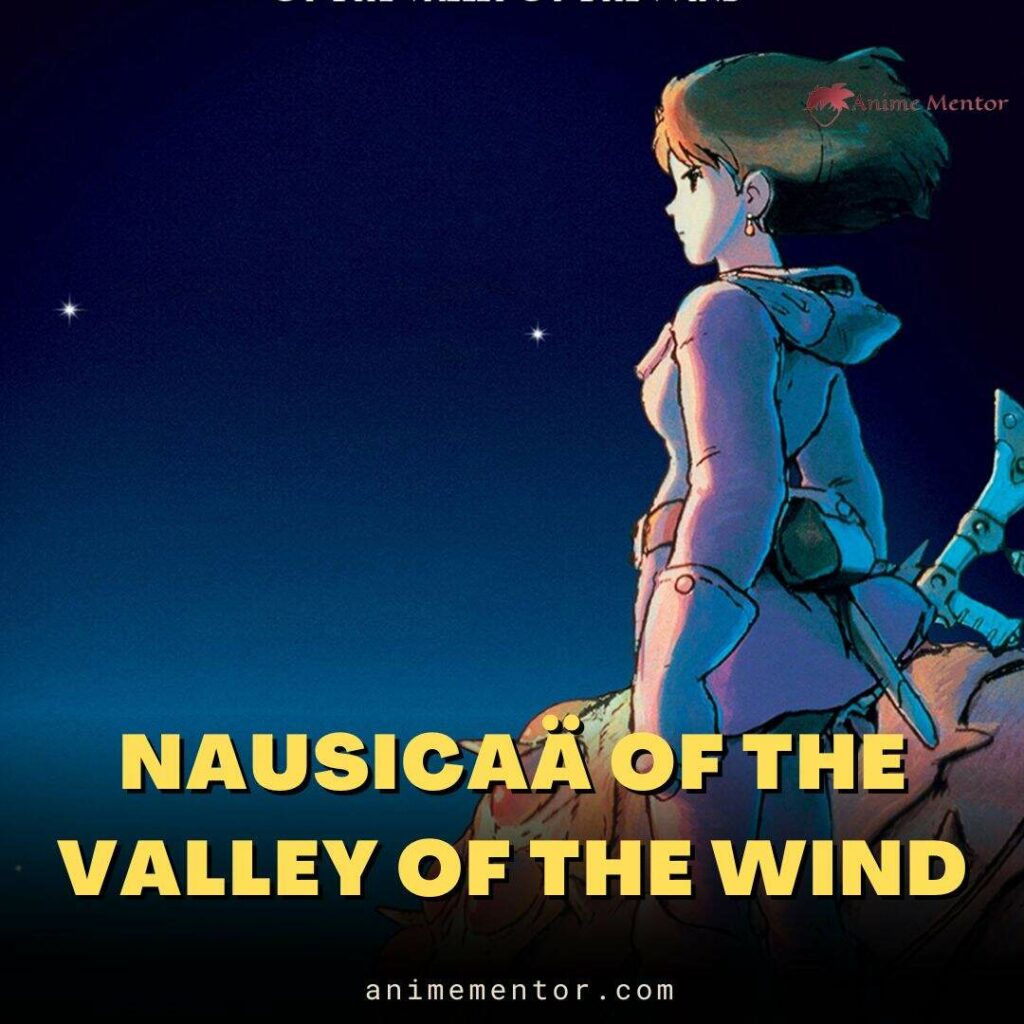 Made by the great Hayao Miyazaki, Nausicaä of the Valley of the Wind is placed in a world plunged by fear with most life being destroyed by a toxic jungle that was created following the events of a disastrous war.
When a peaceful kingdom is infiltrated by an army with a sinister plan, the kingdom's princess, Nausicaä, is forced into action as she tries to protect her subjects from the enemy as well as the ever-present danger of the mutations in the treacherous jungle.
Despite being made many decades ago, the anime movie is well beyond its years with a dynamic female protagonist, an adventure, and a gripping post-apocalyptic story.
5. My Neighbour Totoro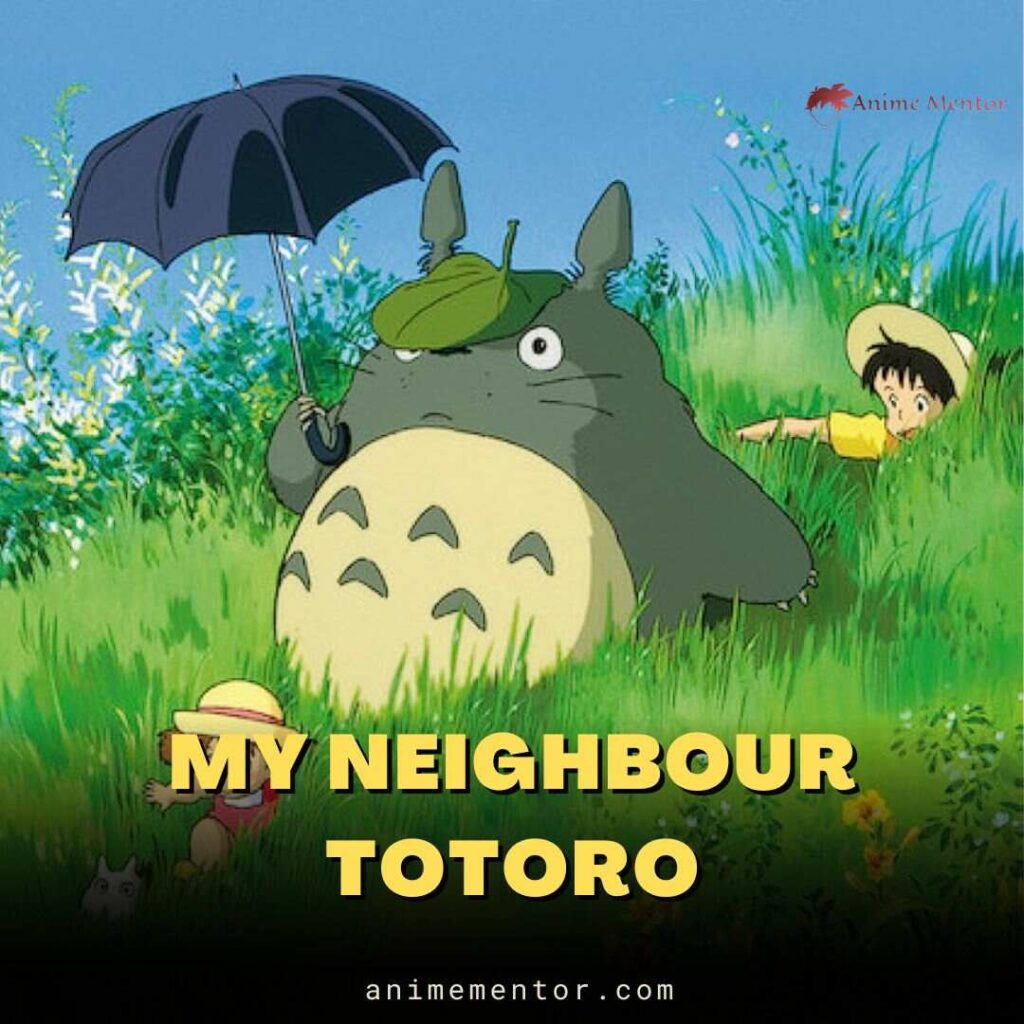 While My Neighbour Totoro is a film that's directed at kids, the joy we get from the adventure as well as the creativity it shows makes it an anime that attracts audiences of all ages.
It follows the story of a father and his two daughters who relocate their house to be closer to their mother who is hospitalized due to illness. While they try to stay cheery during this time, his daughters run into a giant creature in the forest who they befriend. The creature, who they call "Totoro", is a spirit of the forest, and it introduces them to a whole new world filled with mythical creatures and exciting adventures.
As a feel-good anime movie that will you keep engrossed with its fun journey, it is no surprise that My Neighbour Totoro has earned this much acclaim through the years.
The movie has many interpretations too so make sure to check them out after watching the movie.
4. Howl's Moving Castle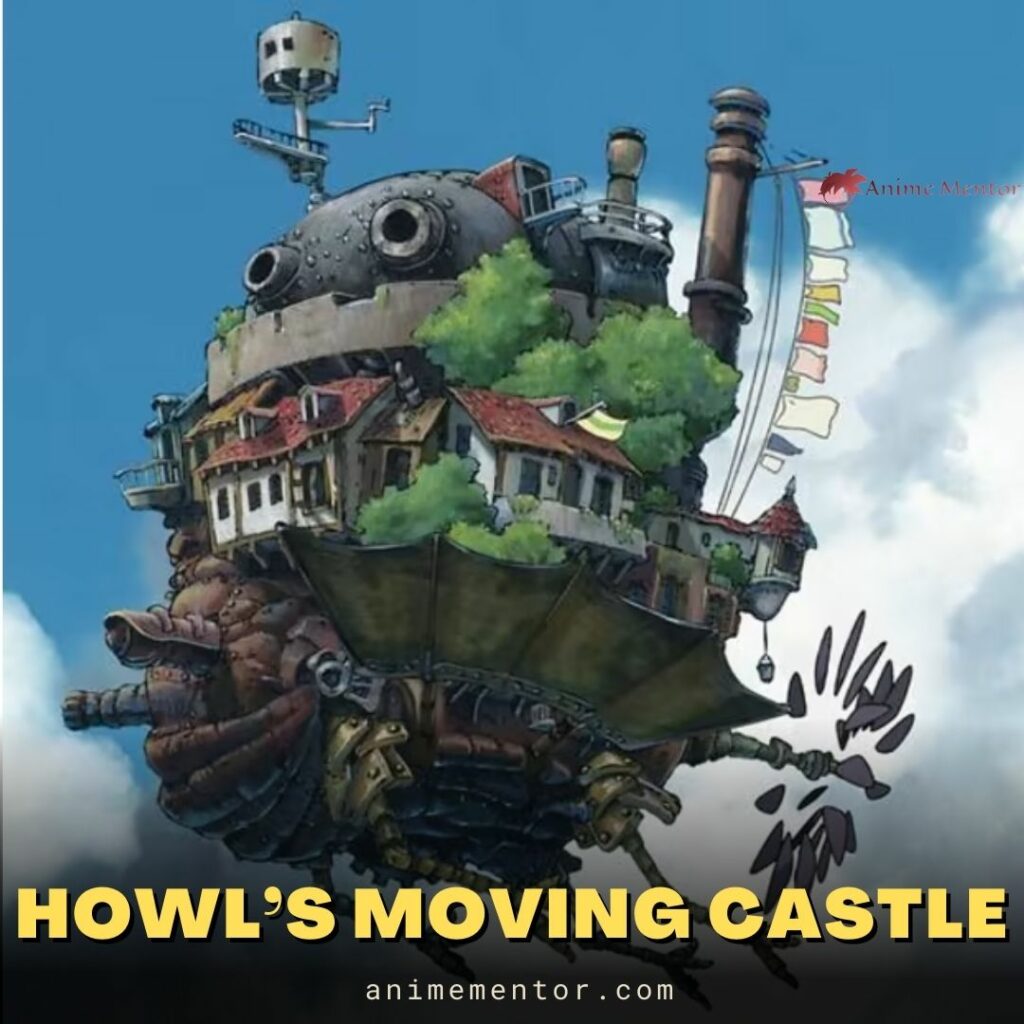 Studio Ghibli, the king of fantasy anime lives up to its reputation with yet another fantastical and magical adventure that appeals to everyone.
Howl's Moving Castle follows a regular girl by the name of Sophie who runs into an unfortunate situation and is turned into an old woman due to a curse. The only way she can be turned back is to accompany an esteemed wizard by the name of Howl on his hard journey filled with dangerous adventure as a huge war looms in the background.
With a touch of romance and unique supporting characters, Howl's Moving Castle has a foot in every genre which allows it to fascinate all kinds of fans.
3. Princess Mononoke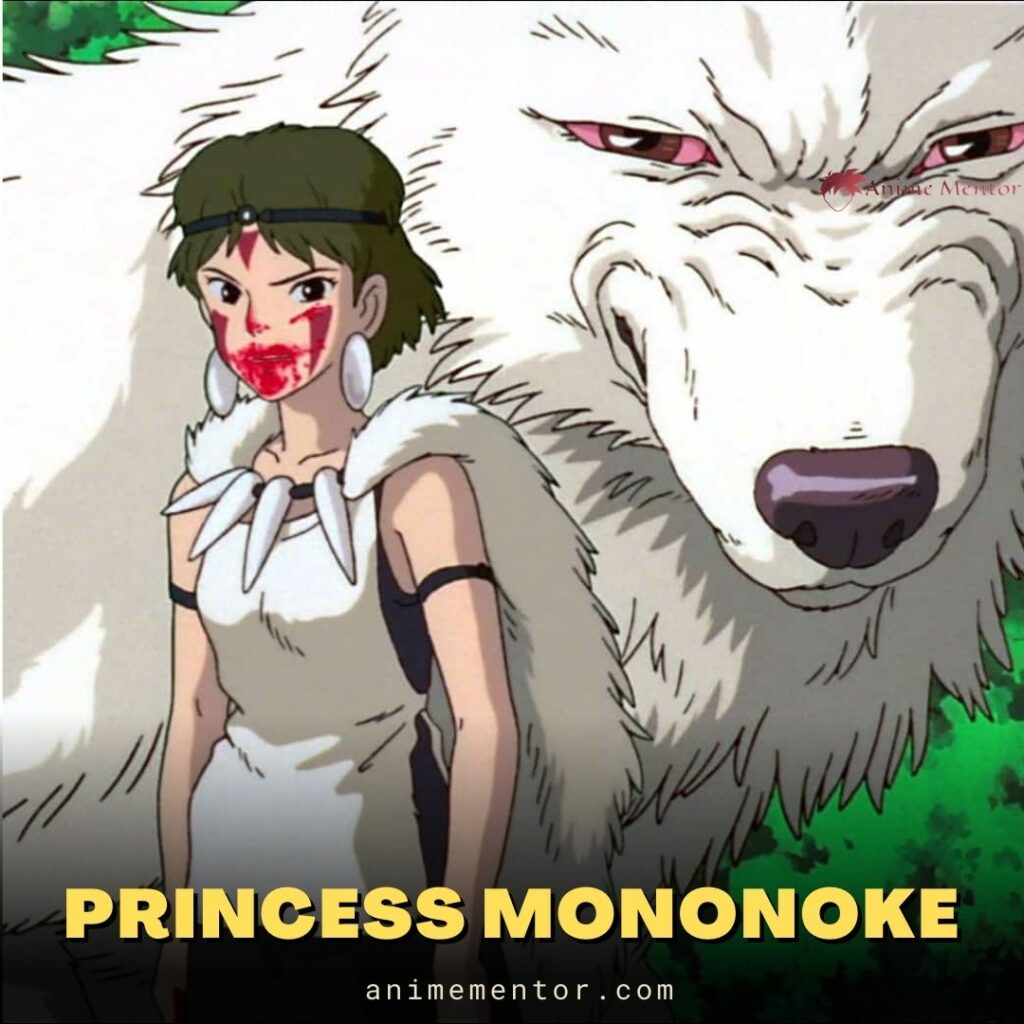 As one of the darker and more realistic fantasy anime movies out there, Princess Mononoke starts with the story of a young prince who has been cursed due to his battle with a demonic beast and is in search of a cure.
While traveling the lands, he happens upon a conflict taking place between two groups, one which wishes for deforestation to foster progress technologically. The other, led by a princess who has the support of the sacred spirits in the forest, is fiercely opposed to this which leads to a very tense and heated situation. In this battle between nature and mankind, our male protagonist seeks peace and tries to harbor co-habitation and harmony between the two groups with opposite motives and ideals.
Princess Mononoke is engaging while keeping us gripped throughout, while also dealing with subjects that have real-world implications.
2. Spirited Away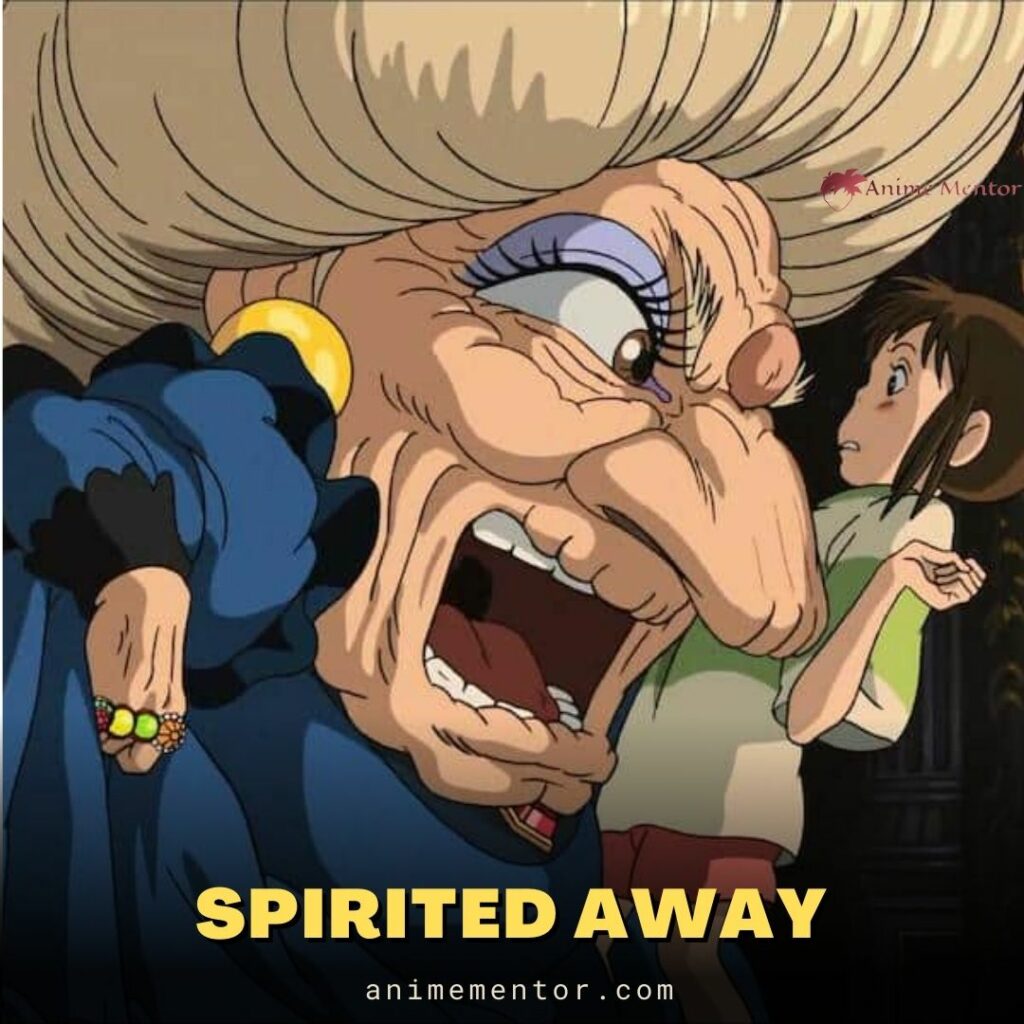 As the highest-grossing standalone anime movie, Spirited Away is undoubtedly one of the most beloved animated films ever made, and for good reason.
A timeless classic, that follows the journey of a young girl named Chihiro Ogino who is extremely spoiled, stubborn, and unlikeable on introduction. Stumbling upon an abandoned amusement park with her parents, Chihiro unknowingly crosses into the spirit world filled with wonders that keep her in awe but also plenty of dangers. With the help of a mysterious young boy, she explores the vast world in search of a way to get back into her world while coming across several supernatural creatures.
With an exciting adventure, likable characters, and a protagonist who shows immense growth, Spirited Away is a must-watch for admirers of fantasy movies.
1. Your Name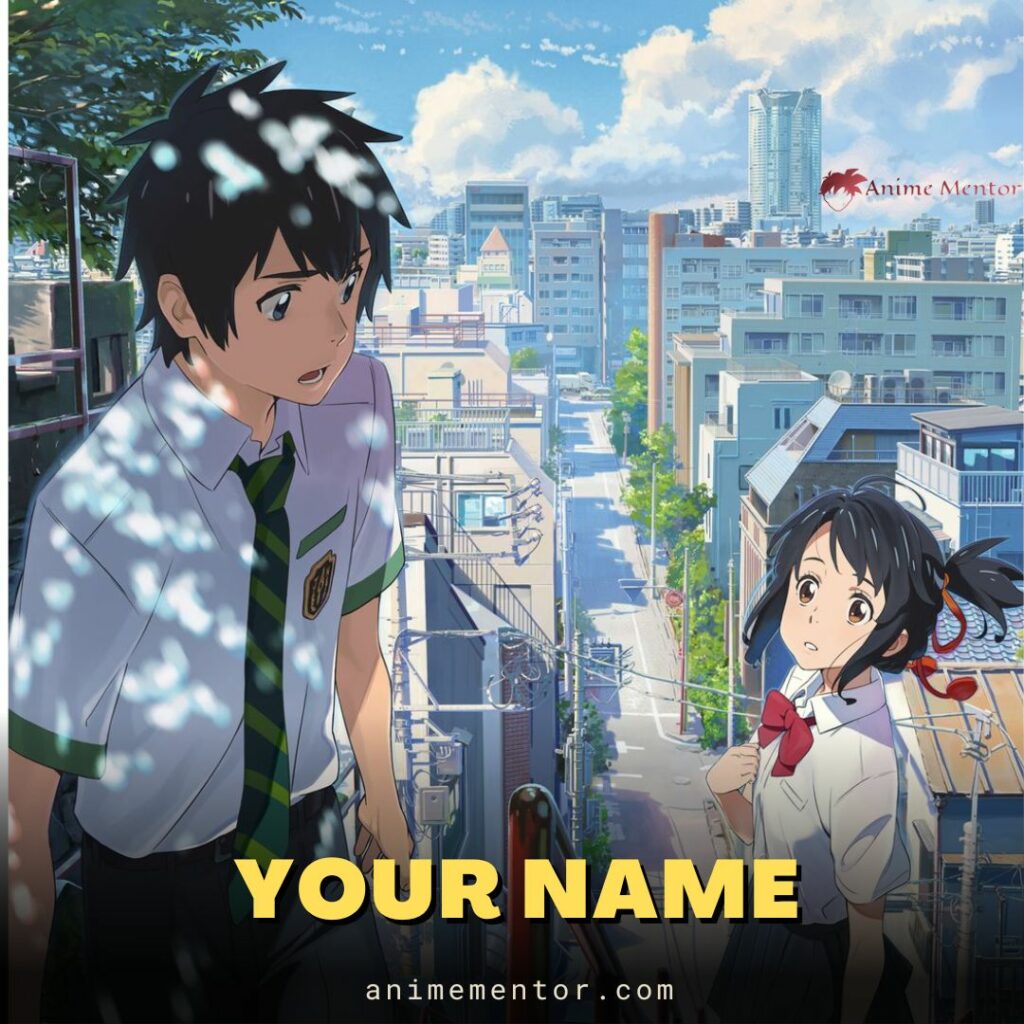 In first place and the top fantasy anime movie (in our opinion) that you can watch has to be Kimi no Na wa, more commonly known as Your Name.
The story follows two high school students, a young boy studying in the busy city of Tokyo and a girl who has a relatively calm life in the countryside. However, both their lives change drastically when they find out that they have switched bodies. Through this scenario arise several comedic scenes while we see our protagonists form a bond. While wishing to meet each other in real life, there are greater things at play and an uncertain future.
Your Name has a bittersweet romance and breathtaking animation while being complemented by an equally good story. It is safe to say that it has rightfully earned its place at the top of our list.
Conclusion
And with that, our list of the Best Fantasy Anime Movies comes to an end. We missed few good fantasy movies including "Also Girl Who Leapt Through Time", "Ghost in the Shell", "Nausicaä of the Valley of the Wind" and "Sword Art Online The Movie". We will add them in future update.
Do you agree with our list? Which anime movies do you think should be in there? Let us know in the comments.
We will see you on our next list. Until then check out this article where we looked at the 10 Best Anime Movies You Have to Watch.