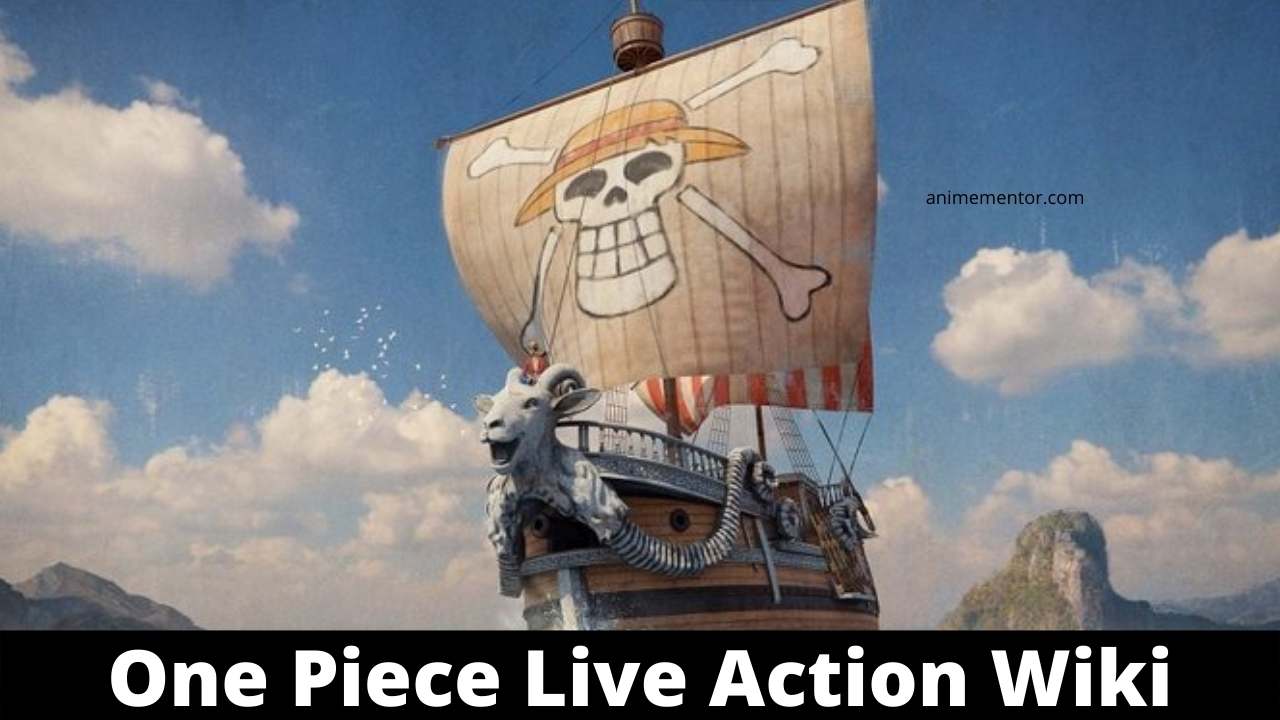 One Piece Live Action Wiki
One Piece Live Action is a forthcoming TV show based on the 1997 Japanese manga by Eiichiro Oda with the same name. The upcoming live TV series will be produced by Shueisha and Tomorrow Studios and will be available on Netflix whenever it will be released.
The writer of the manga, Eiichiro oda will be the executive producer of the TV show with Tomorrow Studio's CEO Marty Adelstein, and Steven Maeda, Becky Clement's President as co-producers.
Matt Owens who will head the writing of the show with many other writers such as – Tom Hyndman, Jason Cho, Ian Stokes, Laura Jacqmin, Damani Jhonson, Diego Gutierrez, and Lindsay Gelfand will also act as an executive producer.
The show was public by Hiroyuki Nakano, Weekly Shonen Editor-in-Chief on 21st July 2017 to commemorate the manga's 20th anniversary.
One Piece Live Action Wiki

| | |
| --- | --- |
| Genre | Adventure, Fantasy, Comedy, Action |
| Based on | One Piece by Eiichiro Oda |
| Country of origin | United States |
| Original language | English |
| Executive producers | Eiichiro Oda, Marty Adelstein, Becky Clements, Matt Owens, Steven Maeda |
| Shooting Location | South Africa |
| Production companies | Tomorrow Studios, Shueisha |
| Distributor | Netflix Streaming Services |
| Original network | Netflix |
| Expected Release Date | December 2022 |
Premise
In this series, Monkey D. Luffy and his crew, the Straw Hat Pirates, explore the oceans in search of the "One Piece", a fabled treasure that will enable Luffy to become King of the Pirates.
The Cast of the Show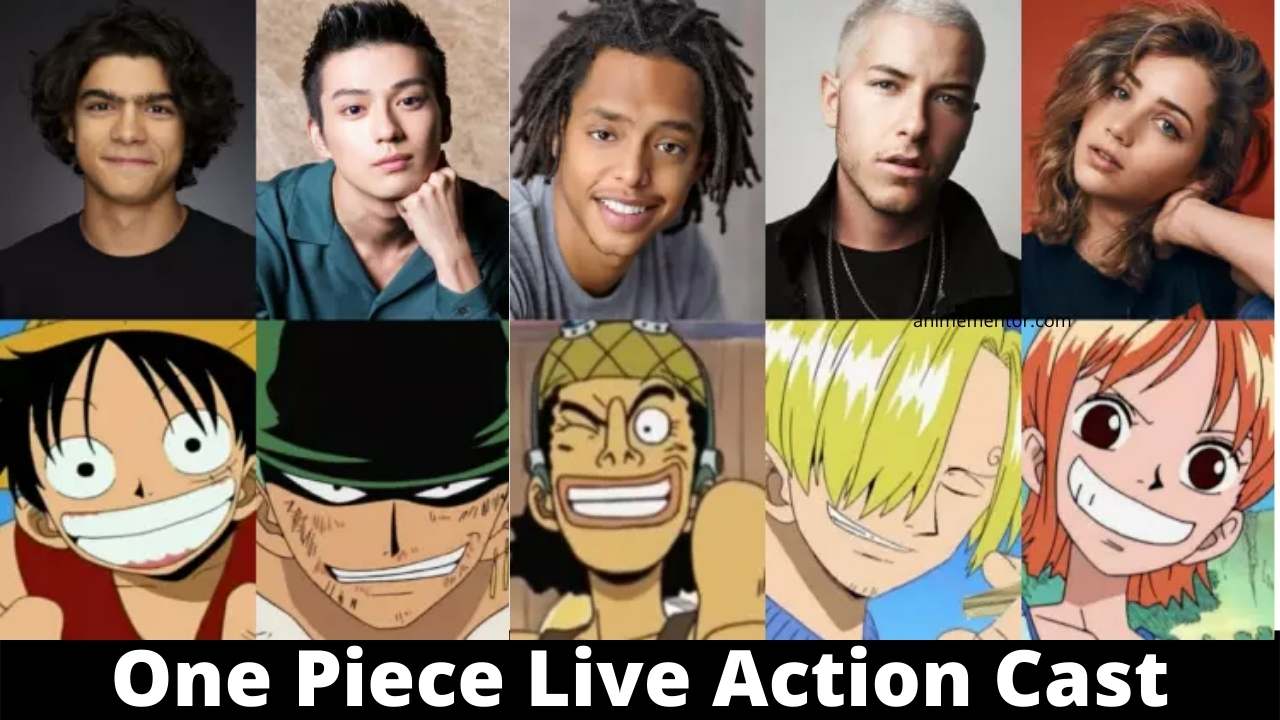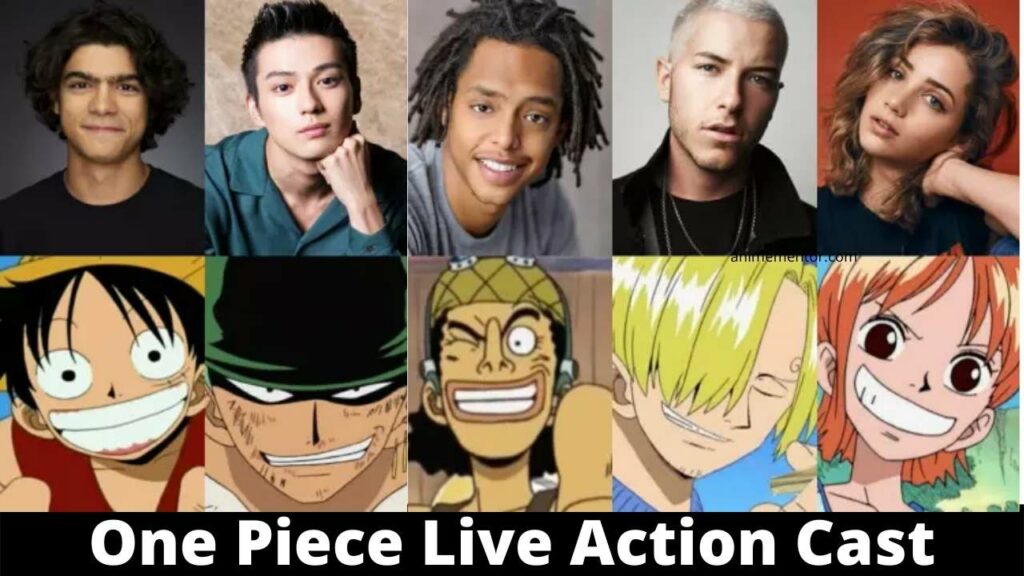 Main
Luffy: The protagonist Monkey D. Luffy will be played by Inaki Godoy. He is 18 and has played Bruno in a Mexican series named "Who Killed Sara?". To become the King of the Pirates, Luffy must travel through the Grand Line and find the mythical treasure "One Piece". Colton Osorio will play Young Luffy
Mackenyu as Roronoa Zoro: The first mate of Luffy who is an accomplished swordsman and former bounty hunter. He aims to become the World's Greatest Swordsman due to an experience from his childhood.
Emily Rudd as Nami: A member of the Straw Hat Pirates who is a fierce and enigmatic thief, serving as the crew's navigator. She dreams to draw a map of the entire world.
Jacob Romero Gibson as Usopp: Specializes in sniping, usually with a slingshot, and is known to be the greatest liar of his village. He wants to overcome his personal weaknesses and become a brave warrior of the sea.
Taz Skylar as Sanji: Sanji serves as the crew's cook and is a master chef. His martial art primarily involves kicks. He dreams of finding the All Blue, a mythical sea that connects the four seas.
In March 2022, who will play the roles of Alvida, Arlong, Koby, Helmeppop, Garp, and Buggy was announced-
Peter Gadiot as Shanks: Captain of the Red-Haired Pirates who was Luffy's childhood hero.
Morgan Davies will recreate Koby. (The Evil Dead: Rise, The End)
Ilia Isorelýs Paulino will portray Alvida
Aidan Scott will recreate Helmeppo. ( Between the Devil, Action Point)
Jeff Ward will recreateBuggy. (Hacks, Brand New Cherry Flavor)
McKinley Belcher will portray Arlong. (The Good Lord Bird, Ozark)
Netflix announced more cast members, during the Geeked Week 2022 virtual event including: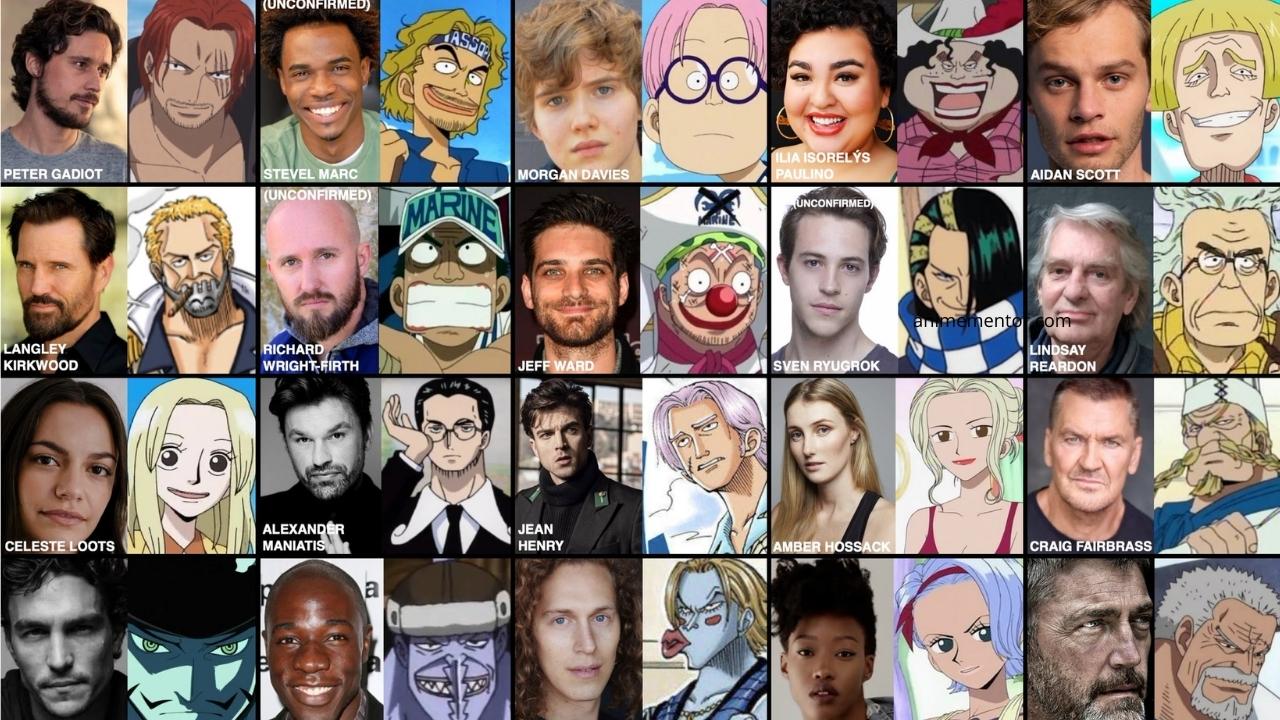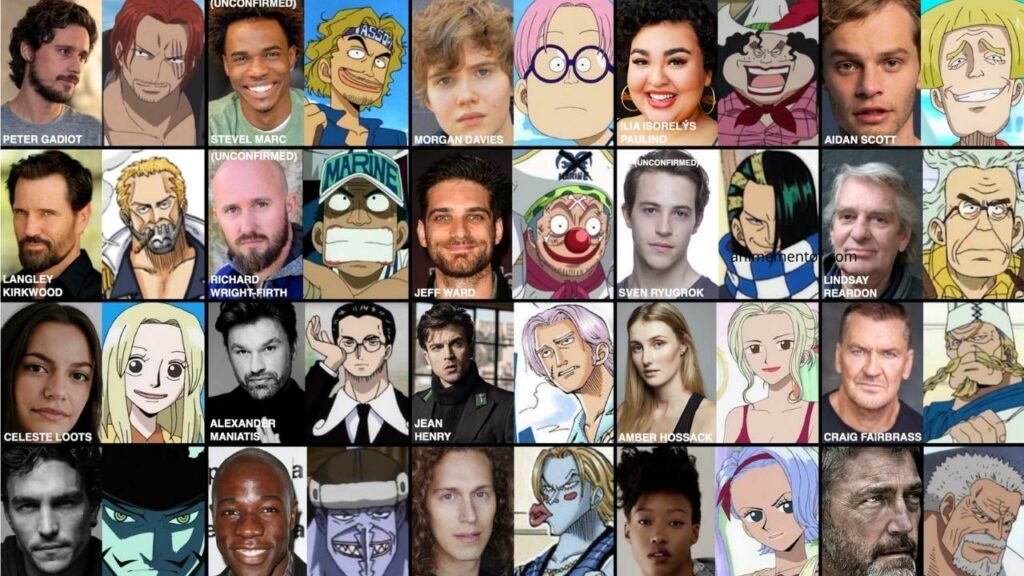 Vincent Regan will recreate Garp. (300, Troy)
Celeste Loots as Kaya: An orphaned heiress and Usopp's close friend.
Alexander Maniatis as Klahadore: One of Kaya's butlers.
Craig Fairbrass as Chef Zeff: Former pirate and currently the head chef and owner of Baratie, a floating restaurant, and Sanji's father figure.
Steven Ward as Mihawk: A pirate regarded as the world's greatest swordsman.
McKinley Belcher III as Arlong: A strong, ruthless fisherman who is the leader of the Arlong Pirates and ruler of Arlong Park.
Chioma Umeala as Nojiko: Nami's older sister by adoption.
Vincent Regan as Garp: A prolific Vice-Admiral in the Navy.
Series Synopsis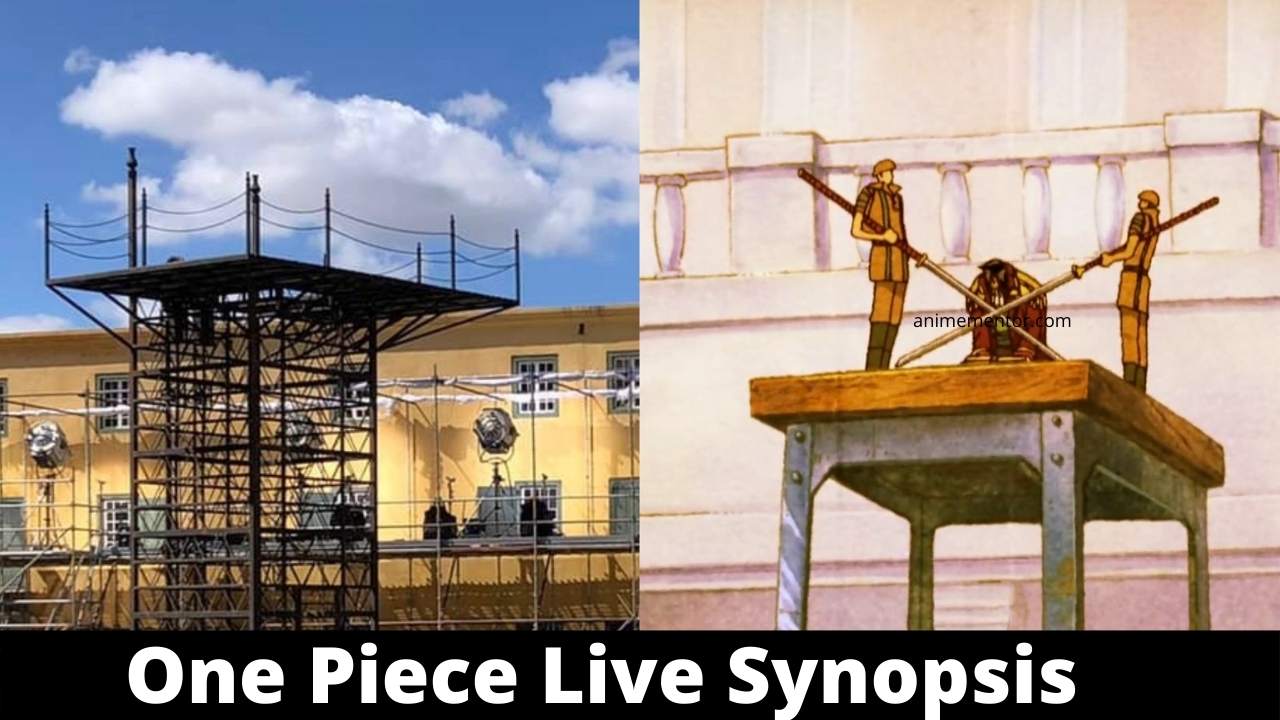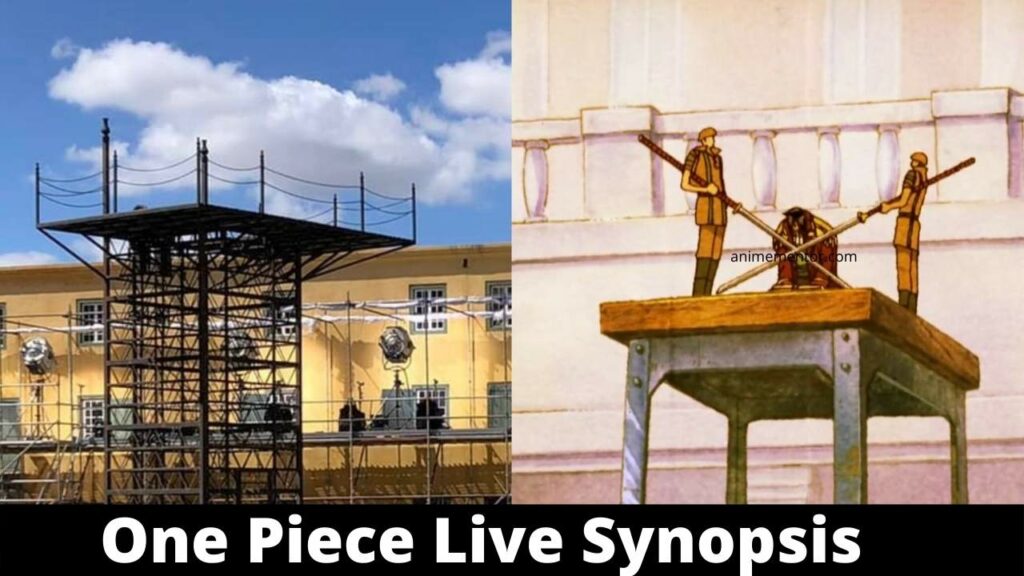 Gol D. Roger was known as the Pirate King, the most notorious and the most powerful pirate to sail The Grand Line. The World Government captured and exicuted him that led to a start of a safer world.
Before his death Roger disclosed the location of the greatest treasure this world has ever seen, the One Piece. And thus started a grand age of pirates, who dreamed of finding this immense treasure (One Piece) that promises a never-ending supply of wealth and fame.
A 17-year-old boy, Monkey D. Luffy disregards all the meanings of a conventional pirate. Usually, pirates have a personality of a stone, hardened, toothless maniac and rob villages and others for fun but Luffy's reason for being a pirate is true and pure.
It is a thought for a new and exciting adventure, along the way finding new and exciting people and of course, finding the infamous treasure of Roger.
Following in the steps of Shank (Luffy's hero) Lufy and his mates set to travel across the grand line on a crazy adventure oncoveing murky mysteries, fighting strong enemies and pirates and facing extreme weathers just to reach the One Piece.
Development
According to Weekly Shonen Jump editor-in-chief Hiroyuki Nakano, Tomorrow Studios and Shueisha will begin production of a live-action television series based on Eiichiro Oda's One Piece manga series as part of the series' 20th-anniversary celebrations.
Along with Tomorrow Studios CEO Adelstein and Becky Clements, Eiichiro Oda will serve as executive producer.
According to Adelstein, the series will begin with the East Blue saga from chapter 1 to chapter 100.
Casting
In an interview with Syfy Wire on May 19, 2020, producer Marty Adelstein revealed that the show was originally due to begin filming in Cape Town around August, but has been postponed to around September due to COVID-19.
Additionally, in the same interview, he revealed that all ten scripts had been written for the series and casting would begin sometime in June 2021.
Straw Hat Pirates' main cast was revealed via wanted posters in November 2021. On January 31, 2022, Maeda announced that principal photography had begun. Later on May 8, 2022, the show's director Marc Jobst announced that the first two episodes had been filmed.
According to South African president Cyril Ramaphosa, this series is Netflix's largest production in the continent of Africa.
Total Episodes
In 2020 January it was revealed that the season 1st of the show will have 10 episodes and it will be based on the East Blue Saga plot and the first episode will be named "Romance Dawn".
Trailer and Streaming Platform
The show is in very early production so there is no trailer for the show as of now. 
The live adaptation will stream on Netflix.
Is ODA working on the One Piece live action?
Yes; The writer of the manga, Eiichiro oda will be the executive producer of the TV show. Also, he choose and interviewed all the main cast of the series.
"We decided on this cast after numerous discussions involving people around the world! These are the people who will be our Straw Hat Pirates! It'll take a bit more time to get this show done, but we'll continue to do our best to deliver a show that we're confident will be enjoyed by everyone around the world! Look forward to more updates in the future!"

Echiro Oda about the Cast