After the groundbreaking performance all over the globe, Eiichiro Oda officially announced a second season of the Netflix live-action adaptation of One Piece.
The first season of the Live-action adaptation was a huge success. Both the new and old fans were extremely excited about the announcement. The author himself came to declare the season 2 and the script is almost ready.
One Piece Live Action Season 2 All Details
Oda Message for One Piece Live Action Series Season 2
NAKAMA!!! 🏴‍☠️👑 It fills us with great joy to give you this message directly from Oda-Sensei. ⛵️ #OnePieceNetflix #OnePieceLiveAction pic.twitter.com/X8ZOLPkaXD

— ONE PIECE(ワンピース) Netflix (@onepiecenetflix) September 14, 2023
Here is the whole message:
"To the Straw Hat Grand Fleet– What did you think of Season 1 of the live-action One Piece? I spent a long time working on it with Netflix and Tomorrow Studios. It seems people around the world have been enjoying the show, which makes the hard work of the production team truly worth it.  

Eiichiro Oda
To everyone who's been a fan of ONE PIECE for years, and to those who experienced One Piece for the first time, thank you so much.  Two weeks after the launch, I just received some great news. Netflix has decided to renew the show! 
The adventures of Iñaki and the live-action Straw Hats will continue onward!  It'll still take a while to get the scripts ready, so please be patient.  From here on, it seems to me the Straw Hats will need a great doctor… 
We will see!"
One Piece Live Action Series Season 1 Record and Collection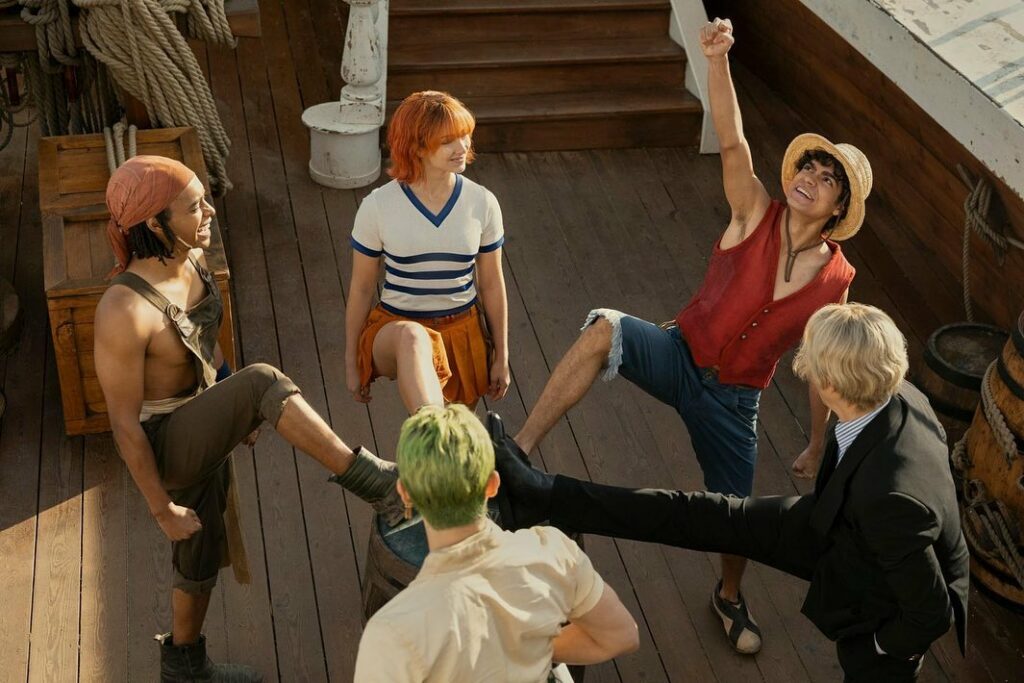 According to us Season 1 was impressive and got 8/10. The first season broke many Netflix records as time went by. The season ranked #1 Worldwide in 86 Countries surpassing series like Stranger Things and Wednesday. The English version had 285.80 million global viewing hours between August 31 to September 10. The show had almost 38 million viewers during that period. 
One Piece Live Action Season 2 Script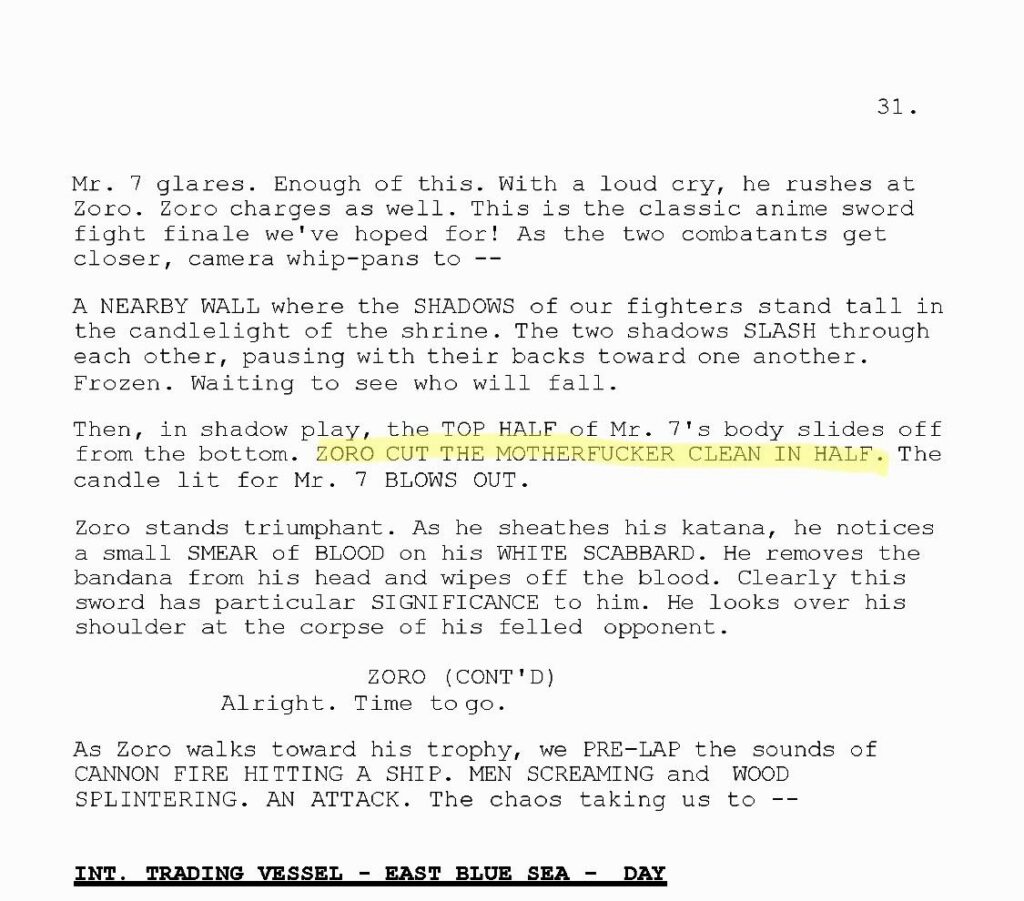 According to an interview with the Variety, Mary Adelstein (CEO) said, "We've got the scripts ready". However, she also added that the filming hasn't yet started. But they will start it very soon. Until the SAG-AFTRA strike against the AMPTP has been resolved the production cannot start. 
One Piece Live Action Season 2 Release Date
The expected release date for One Piece live action season 2 is between September 2024 to March 2025. More specifically, it is expected to release on December 2024.
Realistically, hopefully, a year away, if we move very quickly, and that is a possibility. Somewhere between a year and 18 months, we could be ready for air.

According to Clements,
Also according to some other interview information, the staff is determined to cover the series further into the manga. They think 12 seasons might be enough to catch up with the ongoing part of the series. 
What Will be Covered in One Piece Live Action Season 2?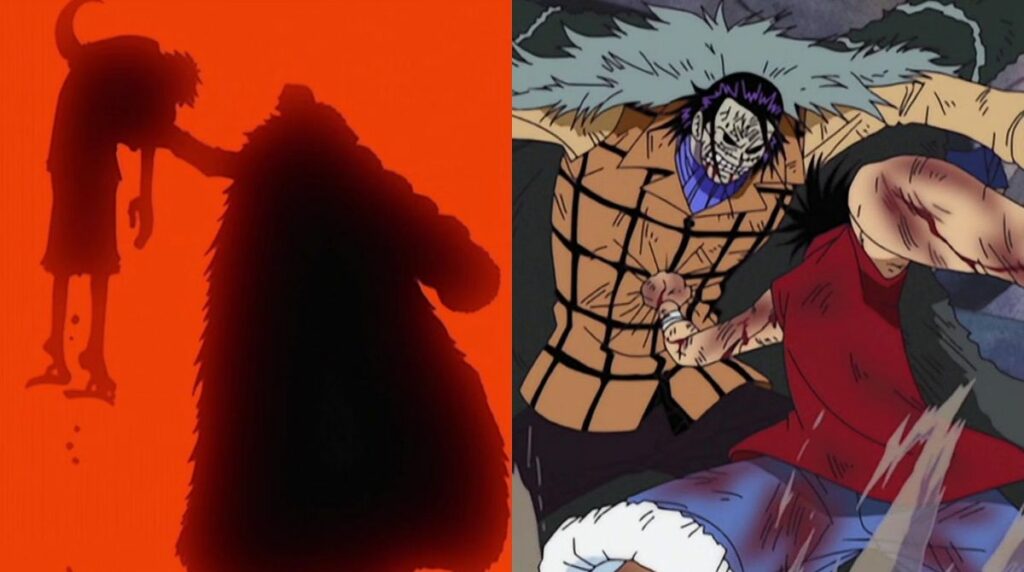 Season 1 ended with a major easter egg for the long-time fans of the series. So taking that information into account, they will likely start season 2 with Loguetown. Also from Oda's message, we got confirmation that Drum Island will be covered.
Without covering Arabasta, season 2 would lack a major villain. It is very likely they will adapt the full Alabasta saga in order to properly introduce Crocodile and cover the first major saga.
The Alabasta Saga has 5 major arcs – Reverse Mountain, Whisky Peak, Little Garden, Drum Island, and Alabasta. Covering the full saga through chapter 217 would require a 10-12 episode season.
One Piece Live Action Season 2 Cast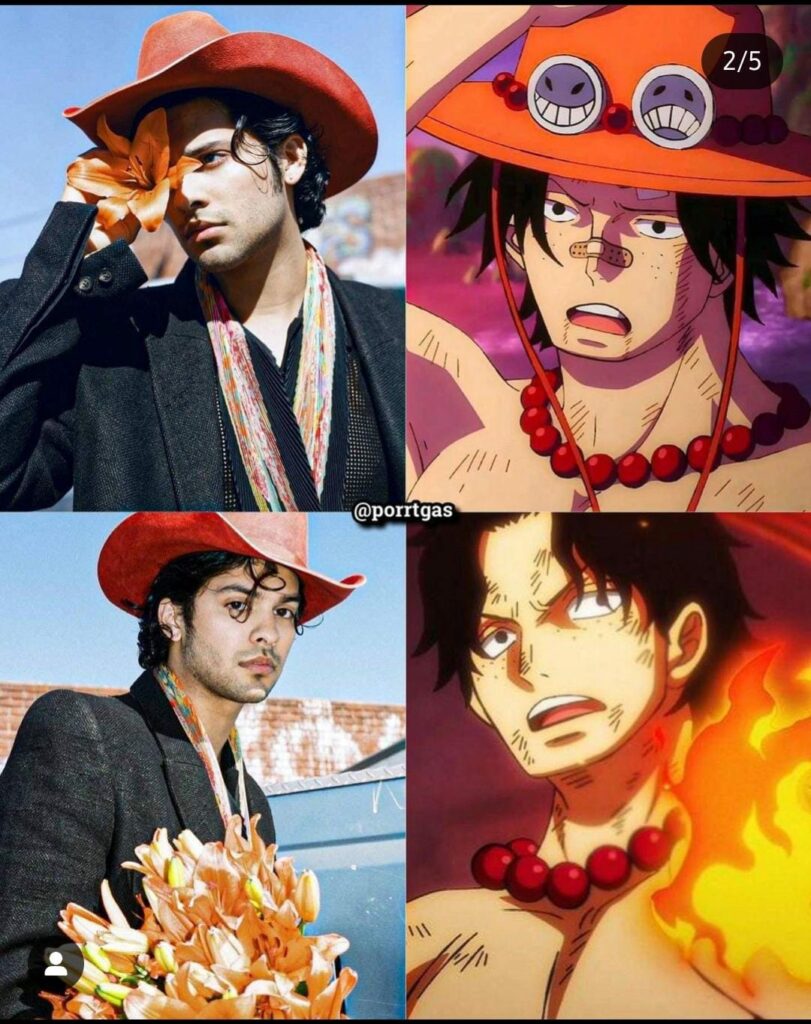 As of now all Season 1 cast will return in their role.
Iñaki Godoy as Monkey D. Luffy
Mackenyu as Roronoa Zoro
Emily Rudd as Nami
Jacob Romero Gibson as Usopp
Taz Skylar as Sanji
The cast for season 2 has not been officially confirmed yet. However, some fans believe that casting may already be underway. There is speculation that Emery Kelly could be cast as Ace, since he was spotted in the desert with Taz Skylar (Sanji), and Kelly is known to be a big Ace fan. We'll have to wait for Netflix and the showrunners to reveal who will be joining the cast as the story progresses into the Alabasta Saga.
Spoiler
One Piece Live Action Season 2 Total Episode
The official episode breakdown has not been confirmed yet, but as One Piece fans, we are expecting that season 2 will cover the key story arcs such as:
Episode 1: Loguetown
Luffy meets Dragon and is saved from execution
Zoro gets his new swords
Sanji gets Wanted poster
Smoker chases after the Straw Hats
Episode 2: Reverse Mountain
Crew enters Grand Line and meets Laboon and Crocus
Navigating up the mountain
Episode 3: Whisky Peak
Straw Hats meet Baroque Works agents
Vivi's identity revealed
Zoro vs Baroque Works agents
Episode 4: Little Garden
Crew meets Mr. 3 disguised as Mr. 5
Giant Dorry & Brogy's 100 year battle
Nami, Vivi & Zoro face Mr. 3
Episode 5: Drum Island Part 1
Crew searches for doctor, meets Dalton
Climb drum rockies, attacked by Lapahns
Meet Dr Kureha & Tony Tony Chopper
Episode 6: Drum Island Part 2
Backstories of Dr Hiriluk & Dr Kureha
Luffy convinces Chopper to join crew
Fight against Wapol & escape
Episode 7: Arabasta Part 1
Arrival at Arabasta, meet Kohza & King Nefertari Cobra
Crocodile's plot revealed
Straw Hats split up
Episode 8: Arabasta Part 2
Battles with Baroque Works Officers
Crocodile appears and clashes with crew
Episode 9: Arabasta Part 3
Continuation of fights with Officers
Final battles with Crocodile start
Crew defeats Baroque Works
Episode 10: Arabasta Part 4
Final battles with Crocodile
Post Arabasta
Conclusion:
With this, I'll keep my hopes up for the second season. After the massive success, it will be great to see how they improvise in the ever-expanding world of One Piece. 
We will keep you updated on more One Piece news as soon as anything comes out. So keep following us for more information.