Nami, also known as the cat burglar, is the third member of the Straw Hat Pirates, and her job aboard the ship is to work as the navigator. Formerly, she worked for the Arlong Pirates.
Nami is a skilled fighter and a talented navigator. She is also very intelligent and is able to think two steps ahead of her opponents. Nami is fiercely loyal to her friends and will do anything to protect them.
The Weather Witch Nami is a complex and interesting character, and she is an integral part of the Straw Hat Pirates.
JAPANESE NAME
ナミ
OFFICIAL ENGLISH NAME
NAMI
DEBUT
EPISODE 1; CHAPTER 8
ORIGIN
EAST BLUE
ALIAS
"NAMIZO"
"O-NAMI"
EPITHET
CAT BURGLAR
STATUS
ALIVE
AGE
18 (DEBUT)
20 (AFTER TIME SKIP)
BIRTHDAY
3 JULY
HEIGHT
169 cm (DEBUT)170 cm (AFTER TIMESKIP)
BLOOD TYPE
X
JAPANESE VA
AKEMI OKAMURAWAKANA YAMAZAKI (EP 70-780)
MEGUMI TOYOGUCHI (OVA)
ENGLISH VA
ALISON LESTER (EP 1-52)
CHIO SU-PONG (EP 53-67)
CINDY CREEKMORE (EP 68+)
Nami's Appearance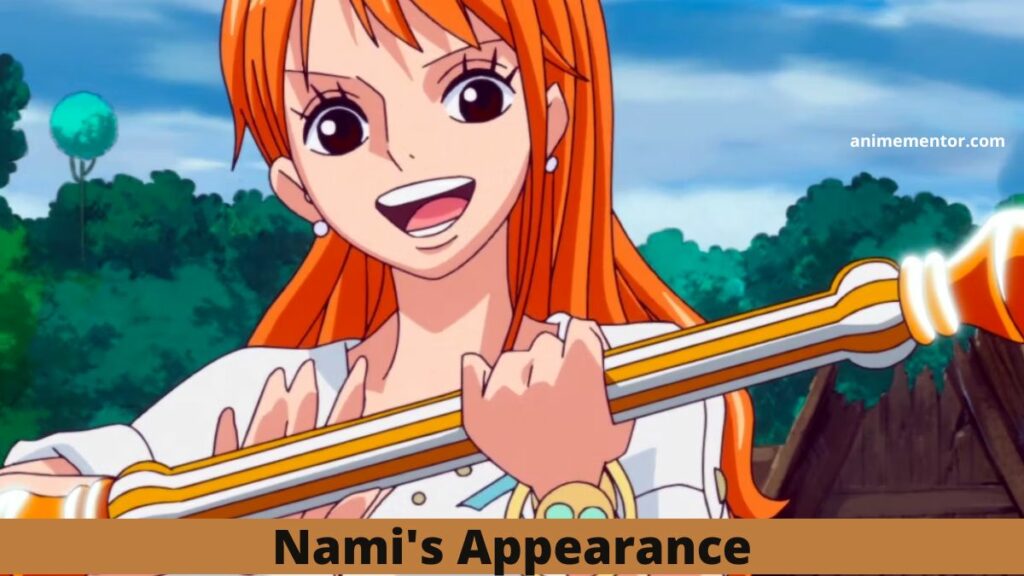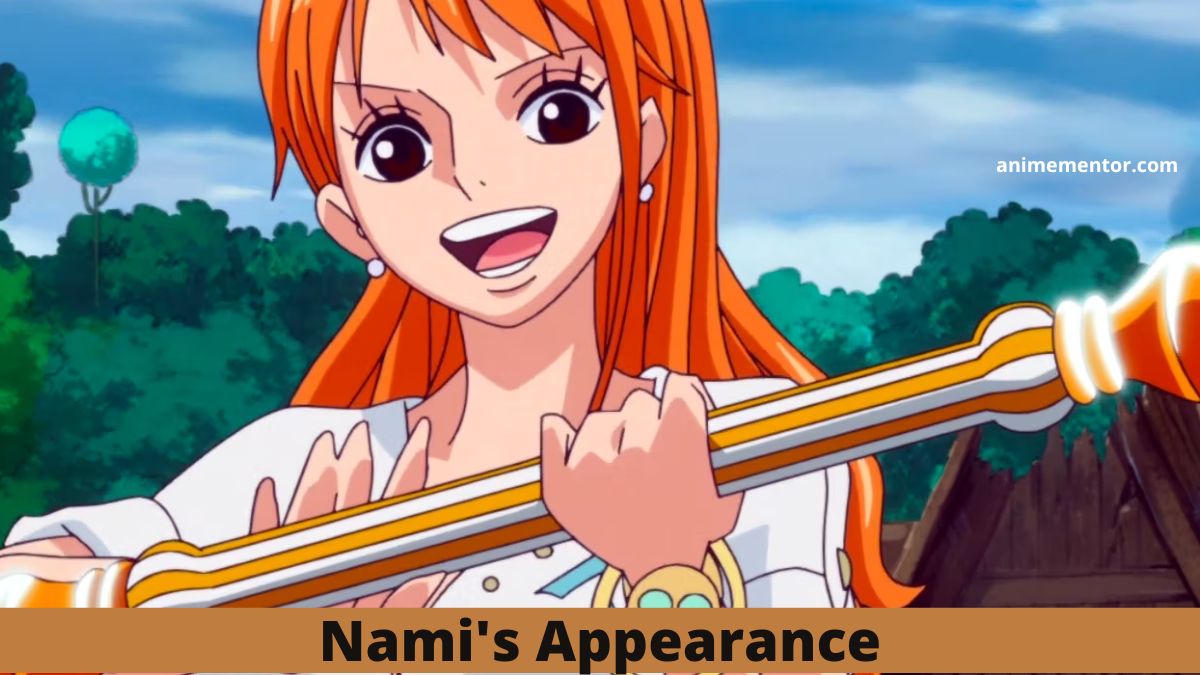 Nami is a slender young lady with brown eyes and orange hair who is about normal height.
Her physical development continues throughout the series and drastically during the time skip. Her hairstyle and attire both change frequently too.
Every arc features Nami wearing some sort of high heels, and although they do make her taller, they just do not have an impact on her movement or speed.
Despite her preference for precise hairstyles, she occasionally has a cowlick of untidy hair on top of her head.
Personality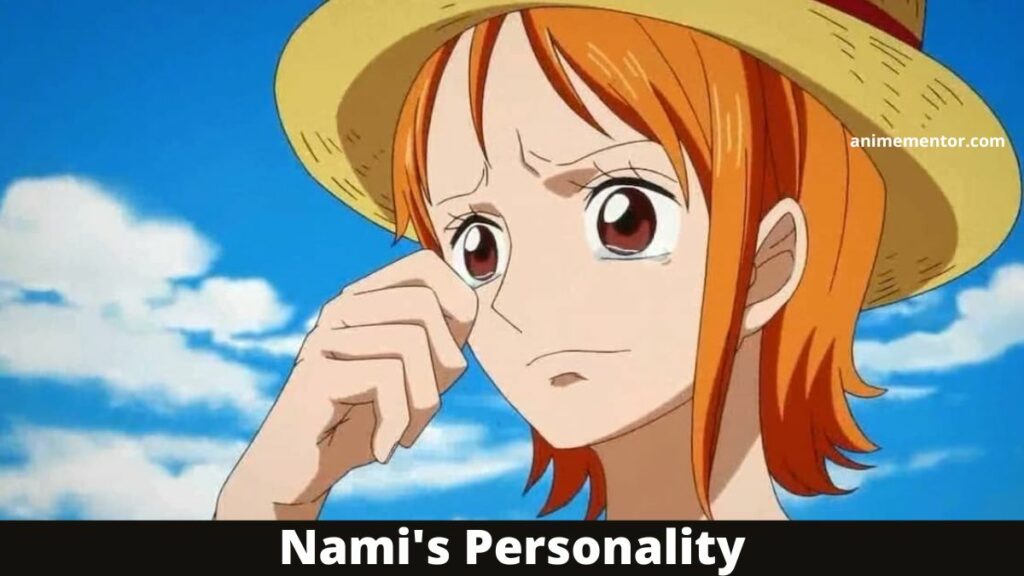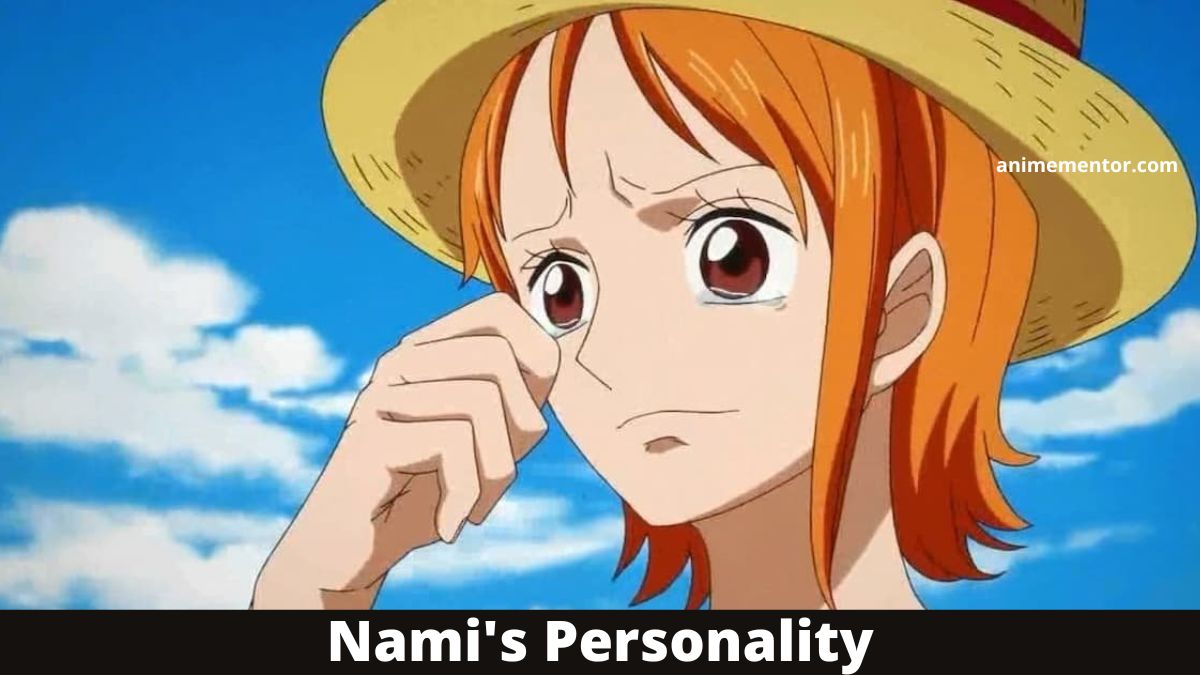 Nami is one of the smartest and most rational members of the Straw Hat Pirates along with Usopp, Sanji, and Robin. According to Eiichiro Oda, Nami is also the third smartest character in East Blue.
Nami hated all pirates at the start of the series. After losing a loved one to pirates, she thought all pirates were nasty. So she started to loot Pirates. She only began to think differently after meeting Luffy.
The crew is shown obeying Nami's orders to raise the mast or lower the sails. She will frequently attempt to persuade Luffy not to explore a dangerous island, but when he persists, she will oblige him.
She no longer overreacts, chastises, or hits the crew as frequently for their hasty actions after the two-year time skip.
Nami is a gluttonous person who will take on any challenge in exchange for money. Her fascination with money is a legacy from her early years when she struggled to meet her basic needs despite her adoptive mother's affection which led to a meager existence.
However, when it comes to it no amount of money can buy her loyalty to her Friends and the Straw Hats.
Due to her lack of physical strength, Nami is not the most courageous character. She frequently hides behind her larger crewmates during combat.
Along with Chopper and Usopp, she has openly acknowledged being a member of the "Weakling Trio," and the three of them have even jokingly competed to determine who is the weakest.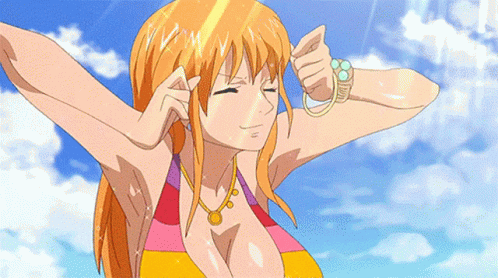 She is also one of the most sympathetic and compassionate crew members, quick to express condolences. She is undoubtedly one of the Straw Hats' most sensitive members, displaying a deep awareness of emotions.
She is adept at consoling her pals because of her compassion.
Abilities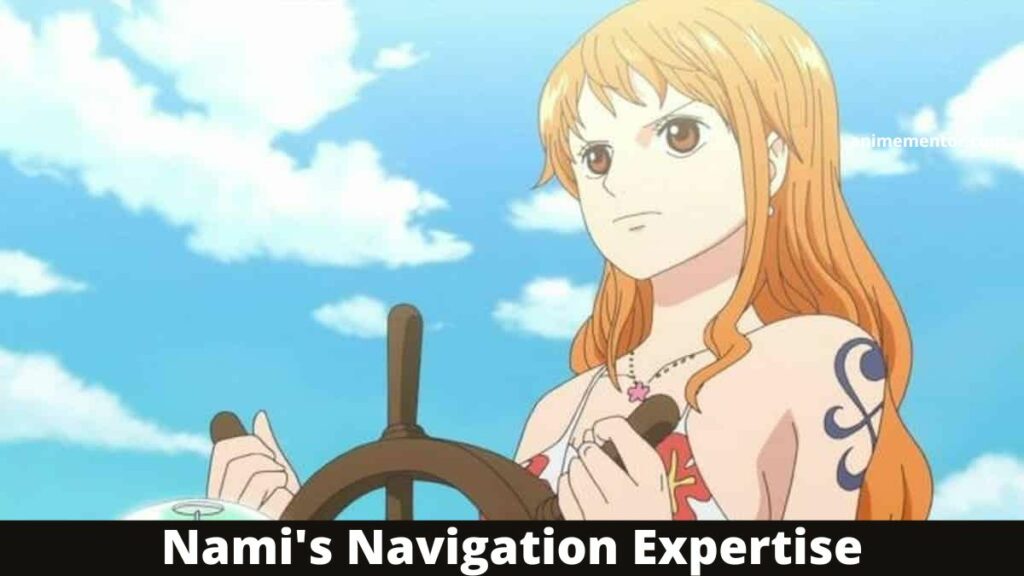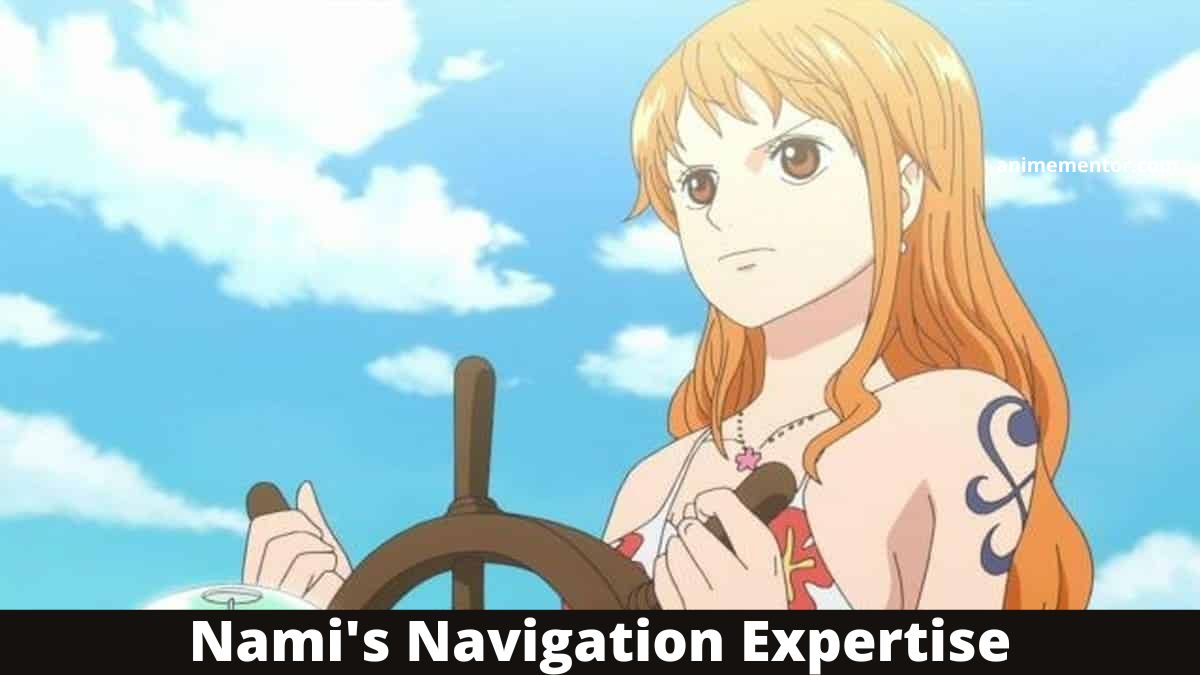 Nami is a very talented cartographer as well as a very skilled navigator. Although she typically has to put the equations down on a tangible medium when generating them, she is capable of formulating complex equations in a matter of minutes to forecast a specific course of action.
She possesses a metaphysical gift that allows her to feel changes in the weather in her body. Nami is a specialist in meteorology due to her skill and her years of experience in navigation and cartography.
She can predict and manage the Grand Line's nearly abnormal, unpredictable, and unexplained weather circumstances in addition to consistently and accurately foreseeing a variety of weather conditions.
Financial and Negotiation Expertise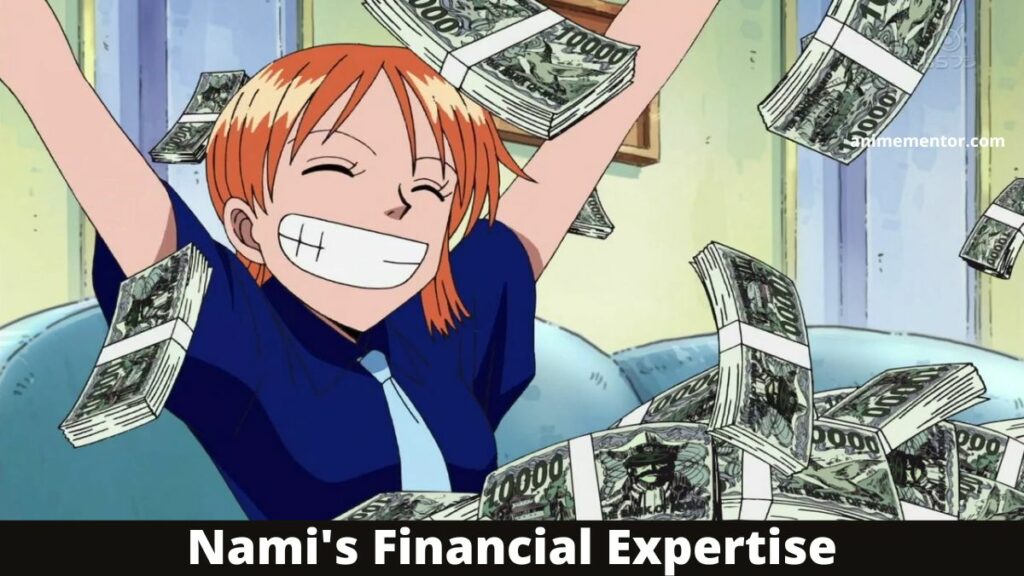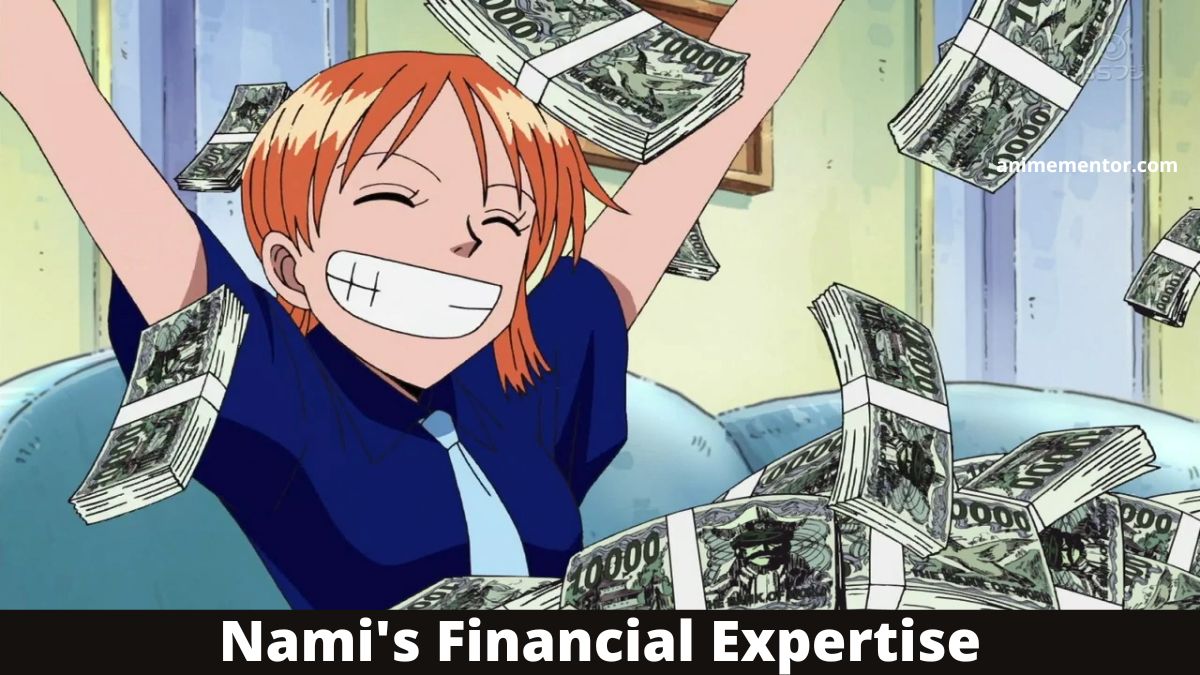 Thanks to her love of money, Nami handles the Straw Hats' finances mostly, and it's not farfetched to assume that she is pretty good at it.
Nami is a tremendously persuasive speaker and has established herself as a skilled negotiator in her own right. Although most of the conversations are focused on money or anything else that might be to her advantage, she has demonstrated the ability to speak on behalf of the majority of the Straw Hats.
One of the advantages of this is that Nami is frequently able to use people to her favor and get more information on her own than the other crew members could, depending on the circumstance.
Skilled Thief
In complement to her other talents, Nami has demonstrated that she is a skilled pickpocket and great thief.
She developed the ability to steal tiny belongings, like keys, from her victims without anyone realizing it. Just before she departed her village, she displayed her most impressive thieving prowess. She ran through the villagers at the harbor and took many wallets from them as they waved goodbye.
She now takes advantage of this talent to plunder other pirates and occasionally government workers. Even the World Government has acknowledged her, giving her the label the "Cat Burglar."