The newer generation of anime has brought forward several fresh ideas and concepts that blow the expectations of fans away.
Among the plethora of unique shows out there, a few have led the way by creating a new path for others to follow. These so-called "Trendsetters" are also some of the most entertaining animes ever with many of them having huge fanbases.
At the same time, a few are also severely underappreciated and deserve more recognition for the creativity they bring to the industry. In this article, we will be taking a look at 15 new-gen animes that have been the biggest trendsetters of this generation.
One Punch Man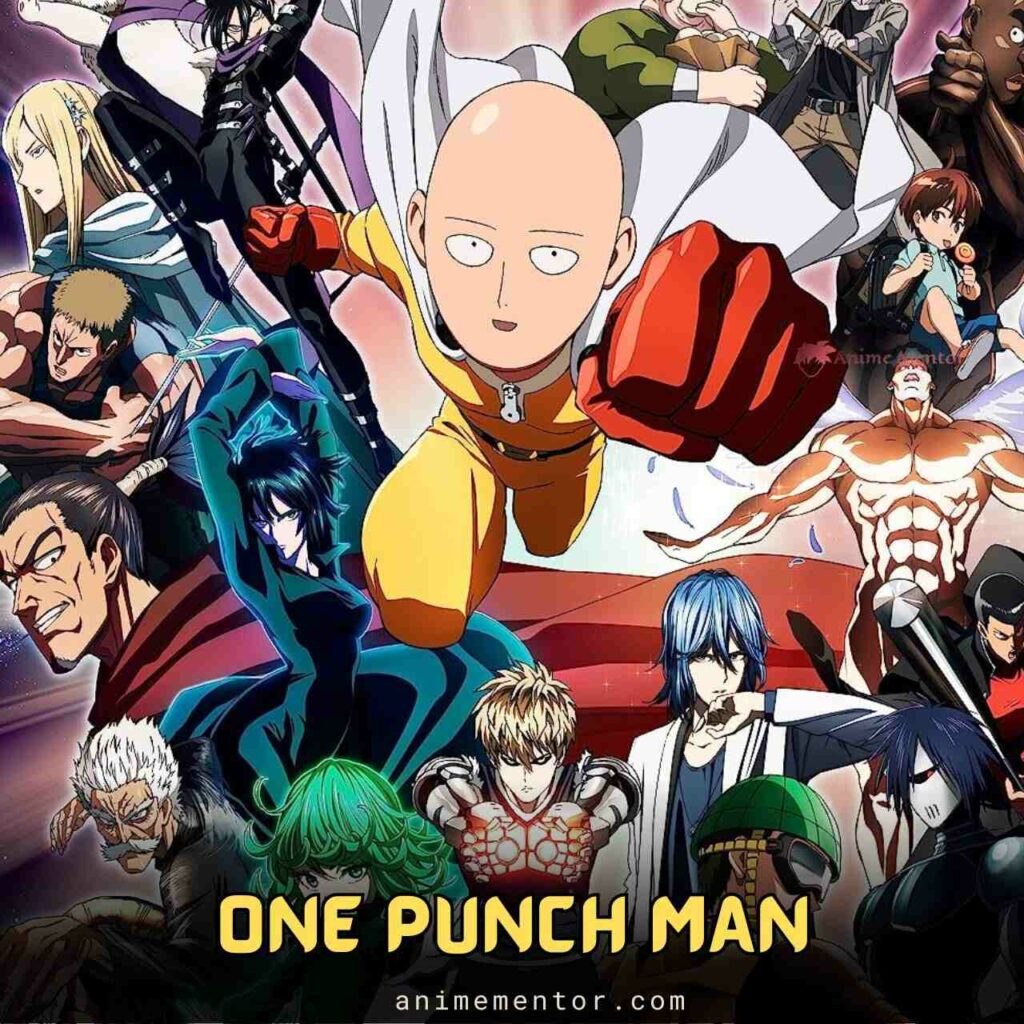 One Punch Man is a hilarious series that follows a man named Saitama. As the titular protagonist, Saitama is extremely bored as he is able to defeat all his enemies with just one punch. While craving excitement, Saitama runs into a young cyborg named Genos who begs to become his disciple. Together, the duo decide to enroll into the hero association while contributing towards society and going on new adventures which bring joy to their lives. Through this, they meet a variety of acquaintances and friends and eventually even find enemies who Saitama cannot defeat with a single punch.
With a great balance between action and comedy, One Punch Man is guaranteed to keep fans engaged through every scene.
Sword Art Online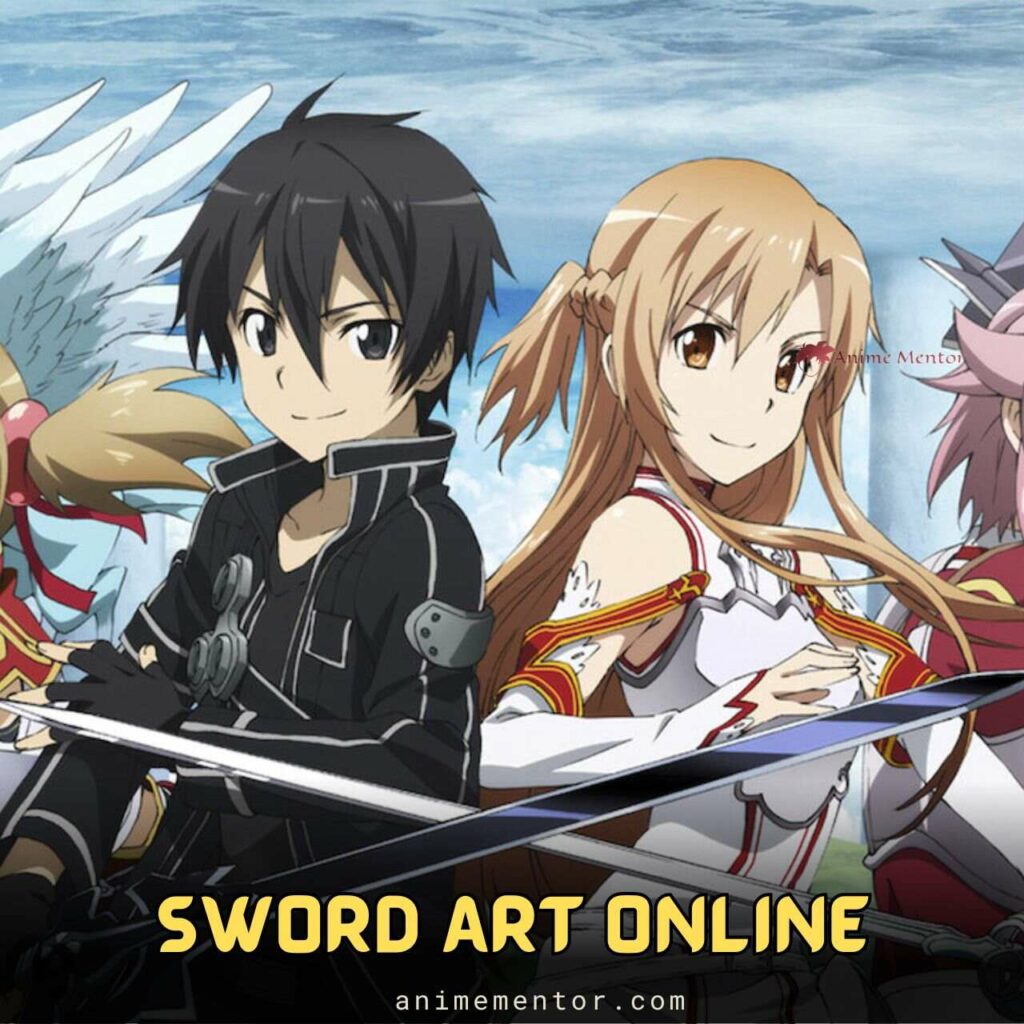 Sword Art Online was the flagbearer of the video game genre where characters get trapped inside a fictional world and are required to adjust to their new lives there.
It introduces us to a boy named Kirito who is stuck with several others in a game called Sword Art Online. In his new surroundings with various magical creatures and supernatural powers, Kirito teams up with players to defeat the hurdles in front of them and find a way to escape their seemingly hopeless situation. Over the course of several different sequels, Sword Art Online introduces us to several such different worlds which are spectacular and expansive in their own way.
With fluid animation and a powerful main character, it is beloved as a very addictive series.
Odd Taxi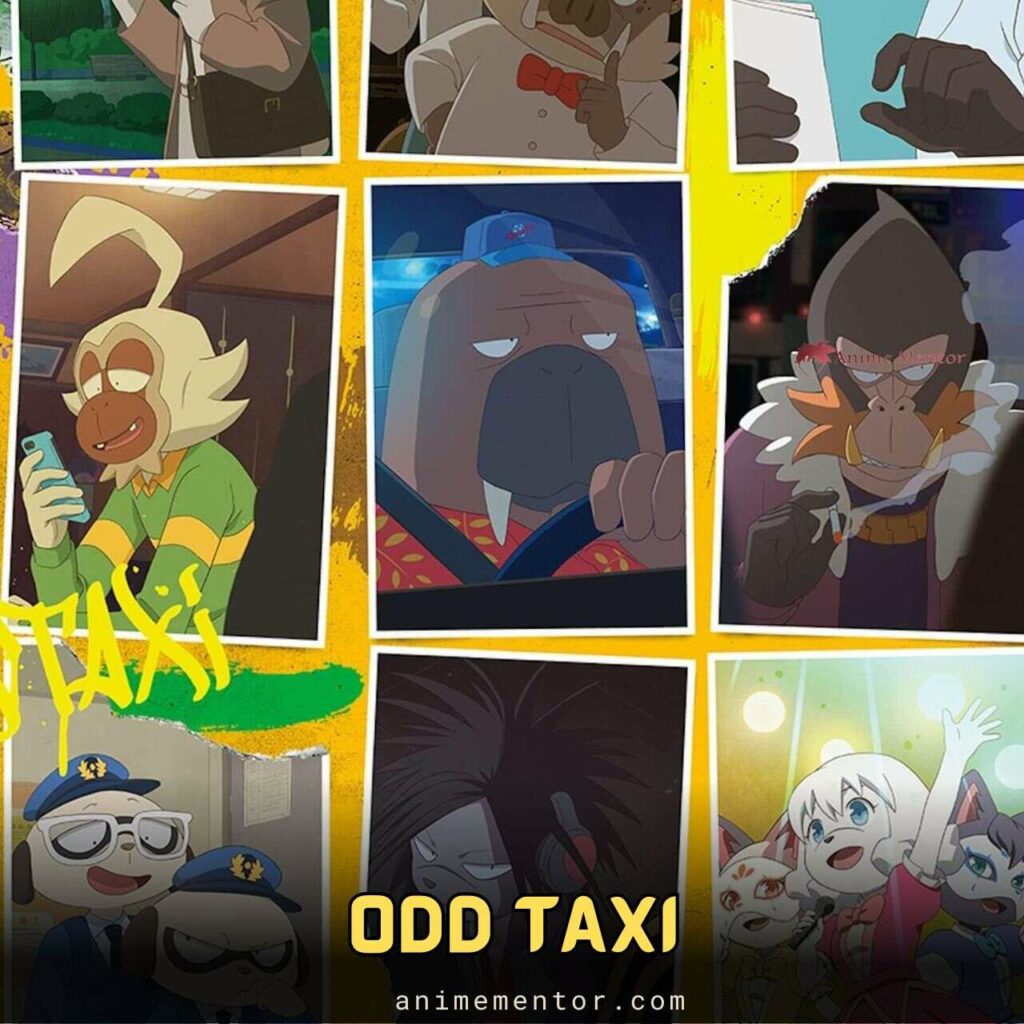 Odd Taxi is a refreshing and underrated series which features a variety of animals as its main cast.
It follows a straightforward Walrus named Hiroshi who drives a taxi and spends his days listening to the various experiences of his customers. However, his simple life changes when he gets dragged into a case regarding a missing girl which causes several forces to chase him down.
Odd Taxi shows us that original anime with no manga can still provide a very impressive quality of storytelling and nuance while. For fans of mystery who enjoy a cast of distinctive characters, Odd Taxi is just the anime you need to watch.
Haikyuu!!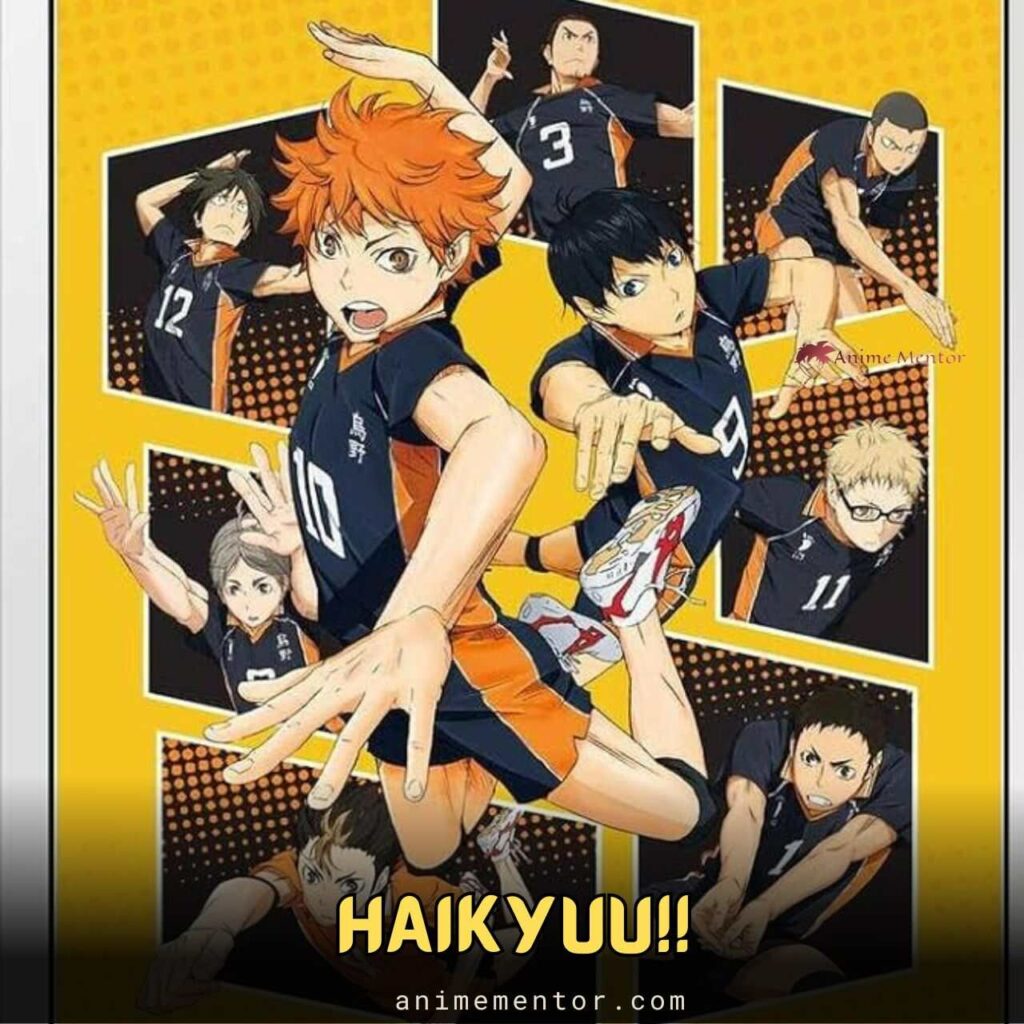 Haikyuu!! is arguably the most popular sports anime ever made which blew audiences away with its dynamic animation and intense matches.
It is the story of a young boy named Hinata who is enticed by the world of volleyball and joins a high school which is going through a tough time in its sports department. However, Hinata is not discouraged by this as he meets several reliable teammates and also forms a rivalry with a genius setter named Kageyama. We watch as this group of main characters overcome all their limits and stun their opponents with an unparalleled level of dedication and perseverance.
Almost every match of Haikyuu!! leaves us hyped for more and its memorable characters, be it the protagonists or side characters, make us want to root for them.
Violet Evergarden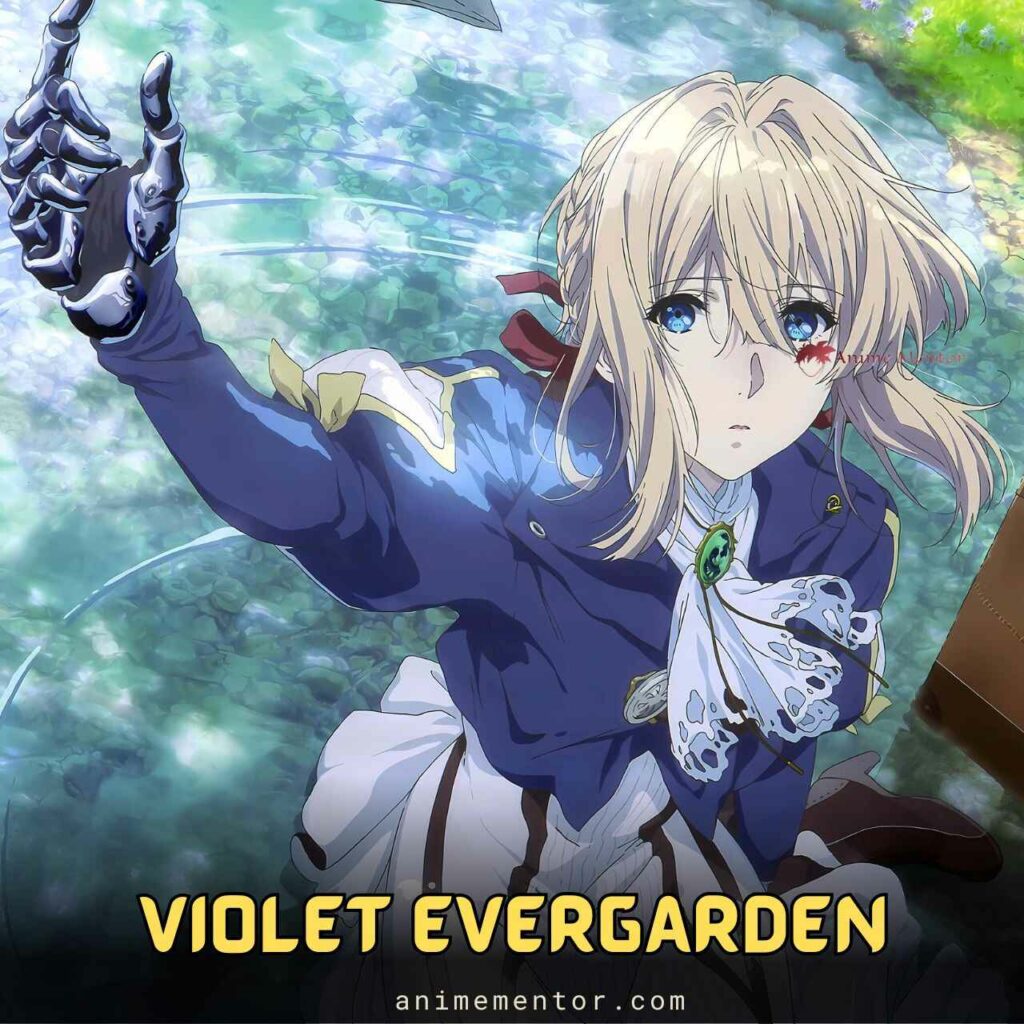 Made by the amazing Kyoto Animation, Violet Evergarden is a visually pleasing and heartbreaking masterpiece.
It tells the story of a young girl named Violet who has only known war her whole life. After being taken out of the front lines, she has no idea what to do with her life and begins working as an auto memory doll who pens down the thoughts of people.
As a person who doesn't understand the meaning of feelings, this job is a cruel irony at first for Violet but through her various meetings and experiences, she slowly starts discovering herself and her feelings.
Violet Evergarden is a beautiful tear-jerker which makes viewers shed tears on more than one occasion. For those who enjoy a story filled with realism and drama, this is one anime which cannot be missed.
Mob Psycho 100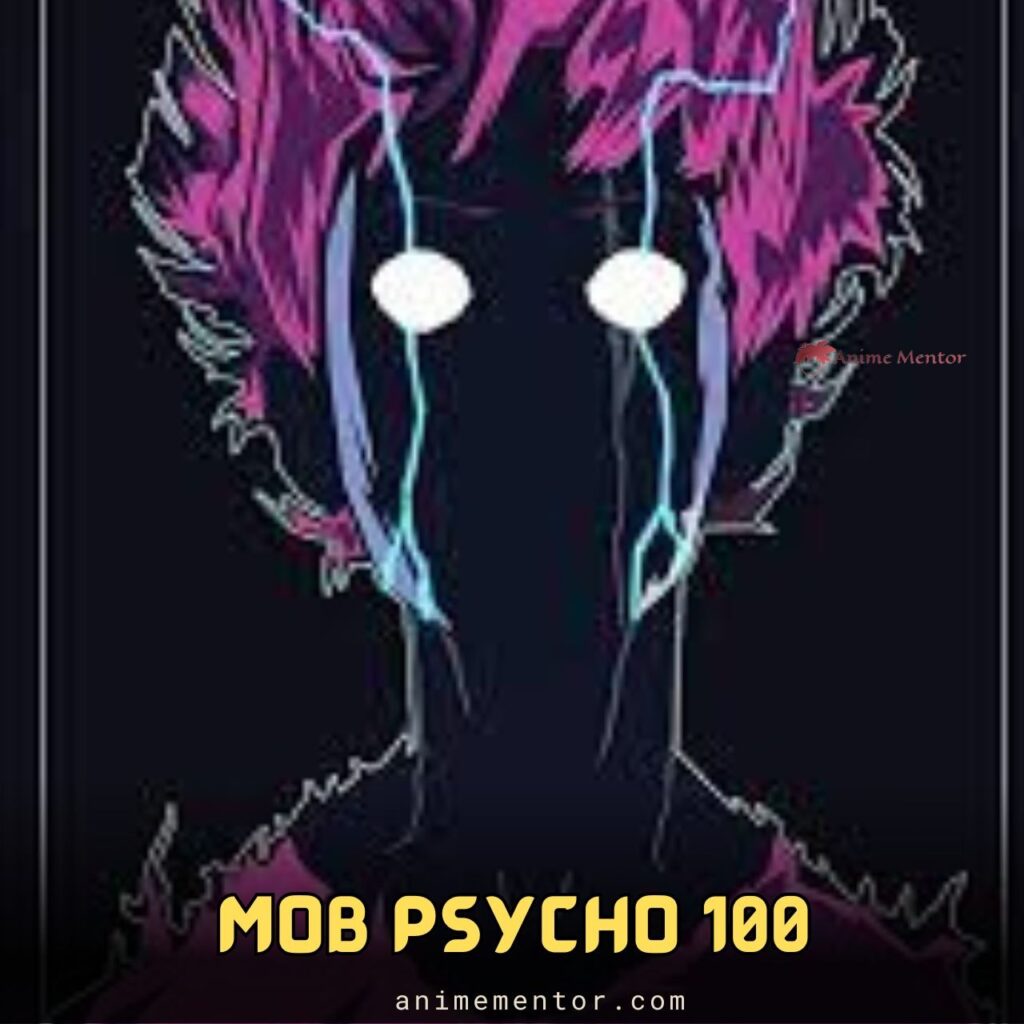 Made by the same creator as One Punch Man, Mob Psycho 100 follows the life of a young boy named Shigeo who has strong psychic powers. However, being a dull and shy boy, he decides to not attract unnecessary attention and hide his capabilities. This changes when he runs into a con artist named Reigen who convinces Shigeo to work under him as the pair go around facing powerful spirits. Through each experience, Shigeo slowly comes out of his shell but also goes closer towards his powers exploding and causing unknown dangers.
While Mob Psycho 100 is certainly an exhilarating anime with unique animation and explosive action, it is also a sweet and well-developed coming-of-age story that is relatable to a lot of viewers.
Made in Abyss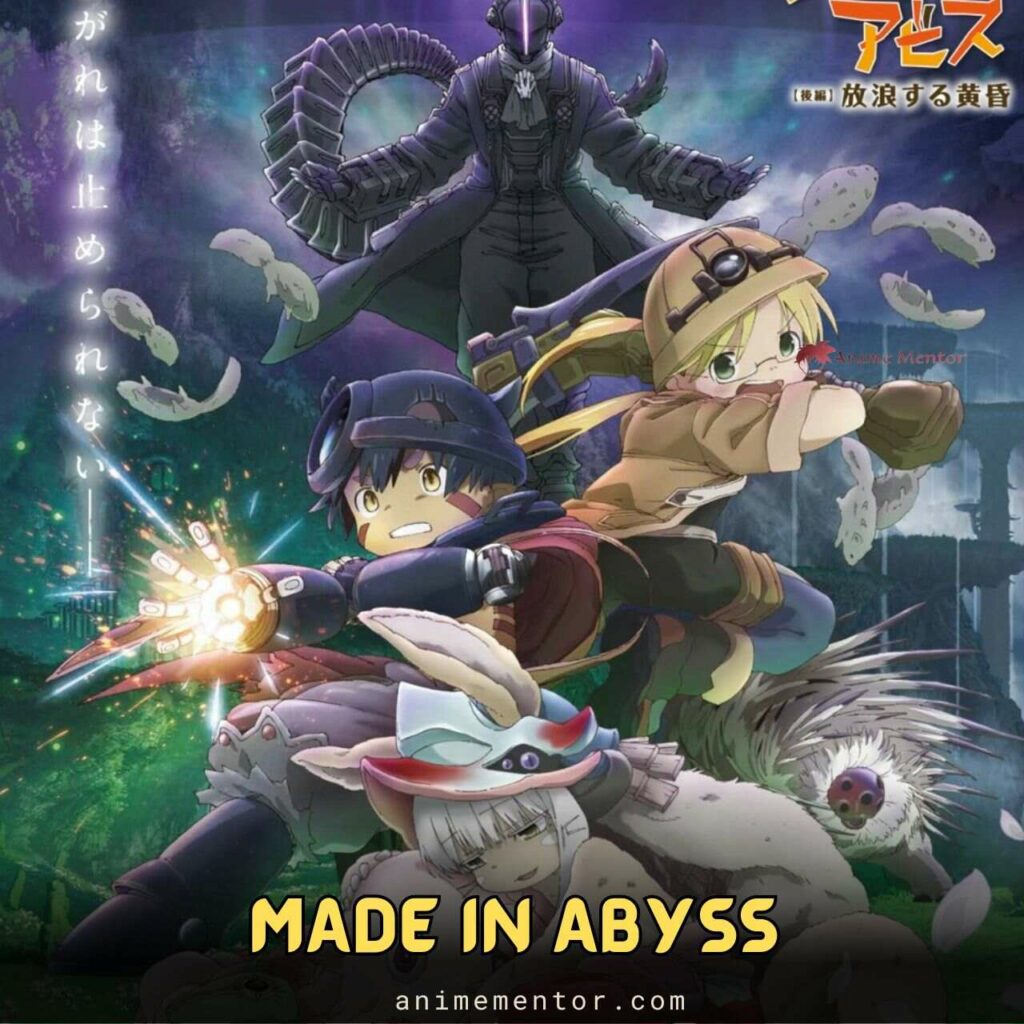 Made in Abyss is yet another series which needs a lot more attention for its brilliant world-building and unforgettable fantasy.The series takes us to a world where brave adventurers go inside a mysterious abyss in order to find out more about its secrets and treasures.
The main characters, a curious girl named Riko and a robot named Reg decide to follow in the footsteps of these adventurers and traverse in this abyss themselves. While they were initially mesmerized by its beauty, they soon find out why it's considered dangerous as they run into several life-threatening situations disturbing enough to even make viewers uncomfortable.
The rapid shift in tone and deceiving nature of the anime is one of the many reasons why it is loved so much.
Chainsaw Man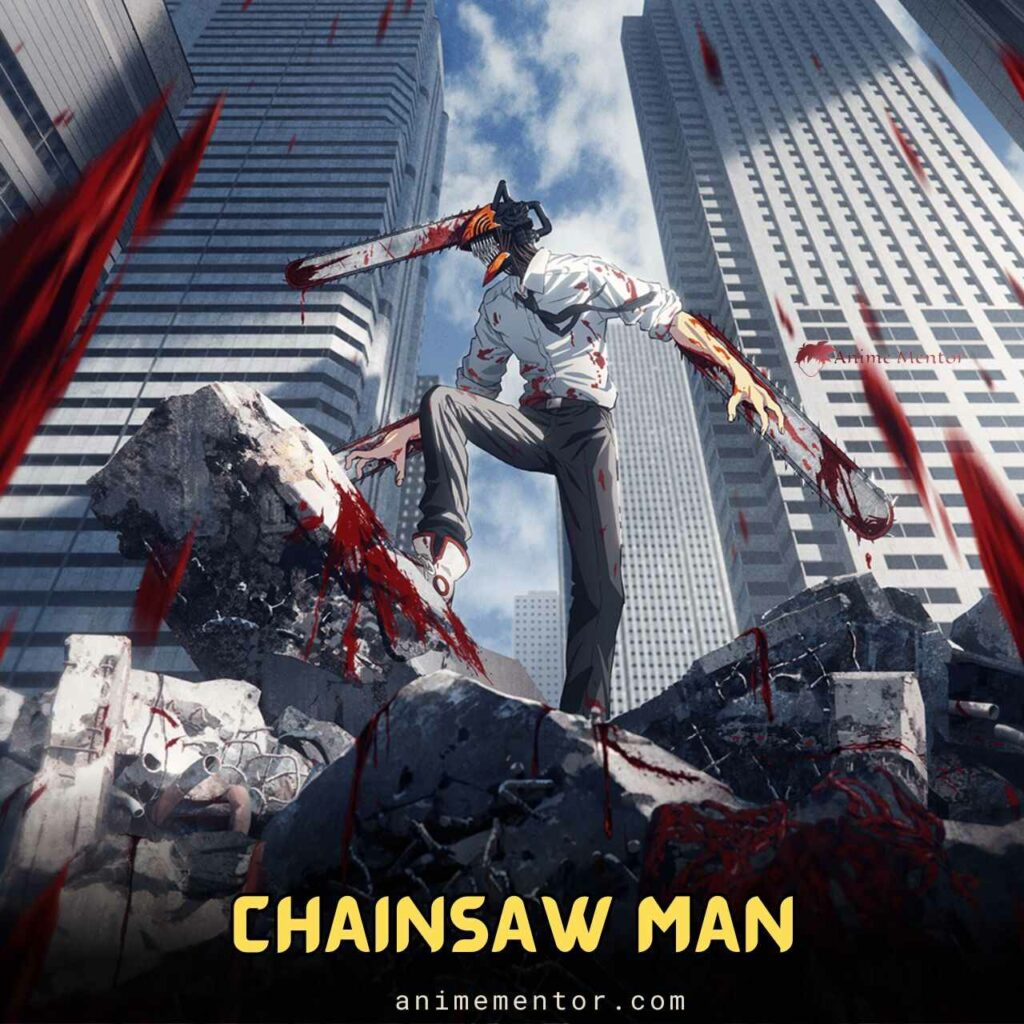 Chainsaw Man is one the finest dark fantasy stories ever made and pushed its creator, Tatsuki Fujimoto, straight into stardom.
The story revolves around a young boy named Denji who gains the powers of a chainsaw and is capable of slicing up devils that feed on human fear. Seeing his talent, he is recruited into the public safety bureau and spends his days protecting the public. Having had a terrible childhood, Denji gets to enjoy several new things through this but also faces scores of enemies aiming to kill him.
Chainsaw Man is hilarious, action-packed and also tragic while being unlike anything else in anime.
Black Clover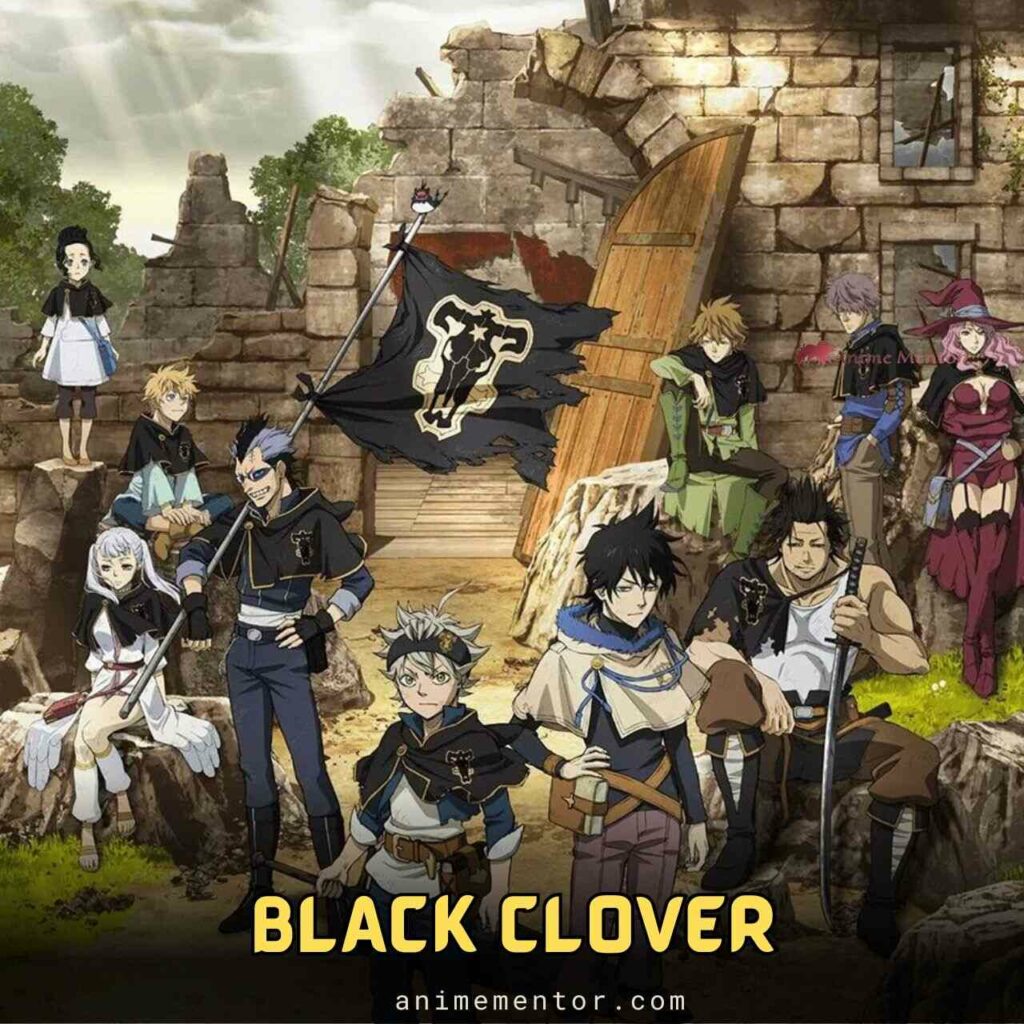 Black Clover is considered by many to be among the Shounen greats of the new generation while showing several elements of what made shows such as Naruto and Bleach great.
The series tells the story of a young boy named Asta who is determined to become the Wizard King. Despite not having any talent in magic, he works hard to surpass his limits. His luck takes a turn for the better when he gets a mysterious power which allows him to erase any magic in his way. Using this, he keeps overcoming expectations while also competing with his close friend and rival Yuno, who was blessed with talent.
The series emphasizes the beauty of teamwork and friendship while keeping us gripped with its fantasy world and likeable characters.
My Hero Academia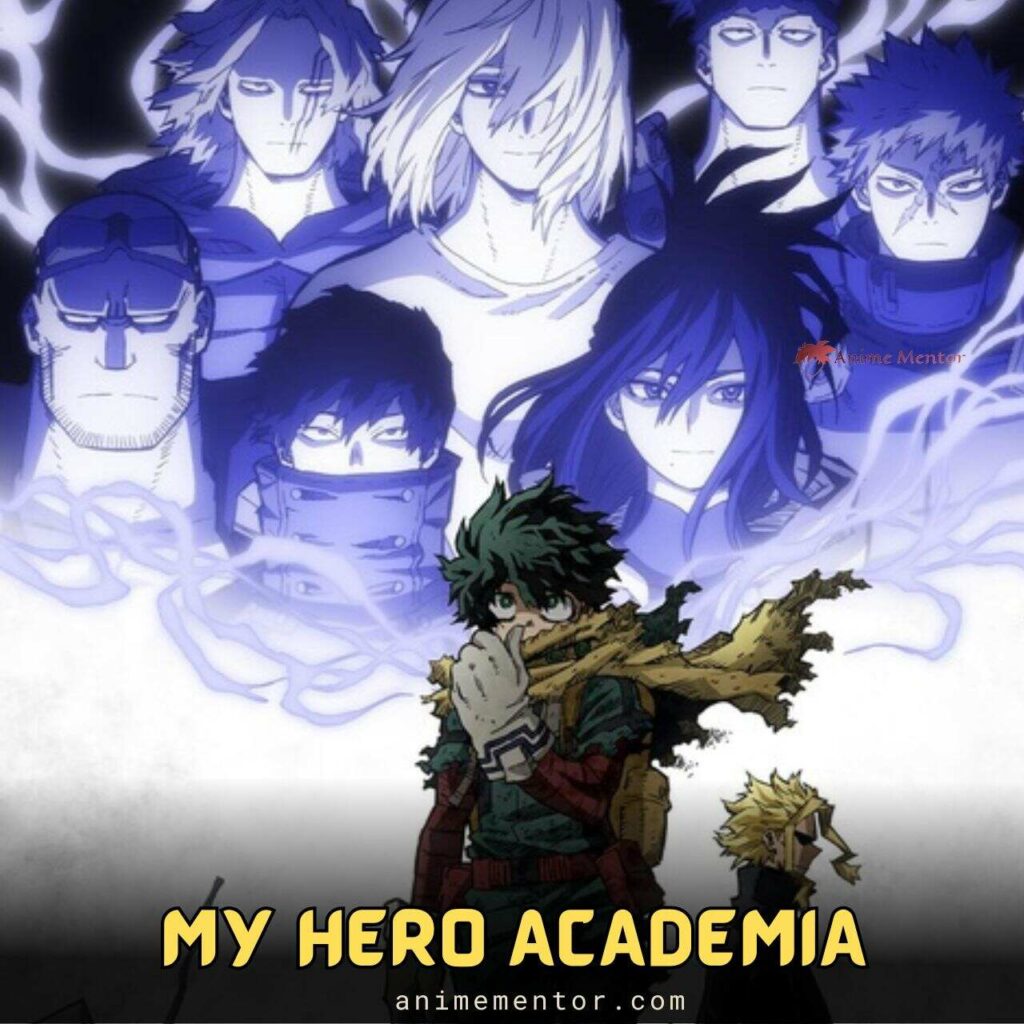 Similar to Black Clover, My Hero Academia is yet another series considered to be among the cream of the crop in new-gen Shounen.The series is hugely responsible for the new perception of the Superhero genre while only improving in quality as time passes.
It follows a young boy named Izuku Midoriya who dreams of becoming a hero but was born without any supernatural powers known as quirks. However, after a chance encounter with the number 1 hero who passes down his powers to him, Izuku gets to experience the opportunities which were previously restricted to him. With the danger of villains always being present around him, the protagonist and all those around him will quickly have to grow in power in order to protect the peace around them.
Demon Slayer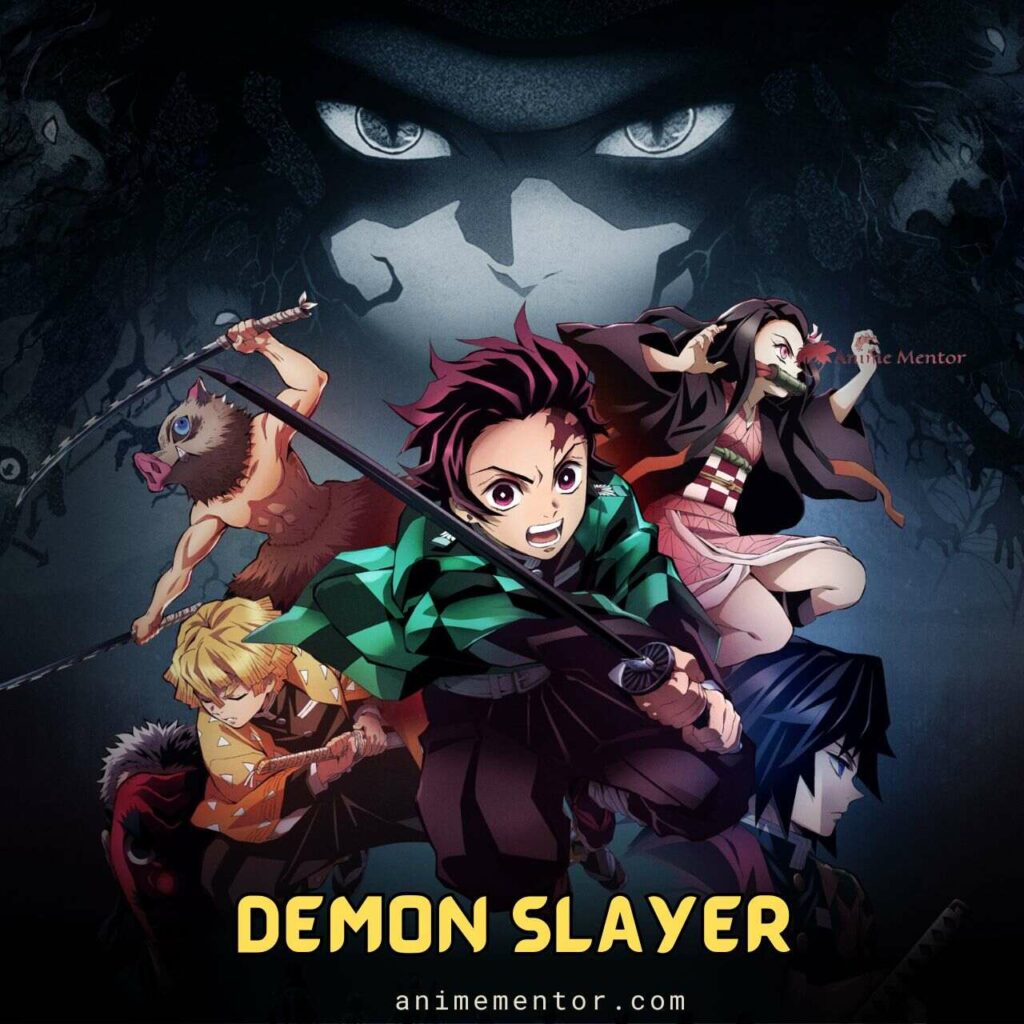 Demon Slayer has cemented itself as the series with the best animation thanks to the expertise of its studio, Ufotable. It revolves around a kind boy named Tanjiro who ends up losing his entire family to demons. With only his younger sister surviving, he vows to get his revenge and ends up joining an elite group of warriors known as the Demon Slayer corps. Through this, he refines his sword and breathing skills and faces extremely powerful opponents who test his limits.
The series features dynamic animations and fight sequences as well as a very unique power system that serves to increase the excitement during fights.
Ranking of Kings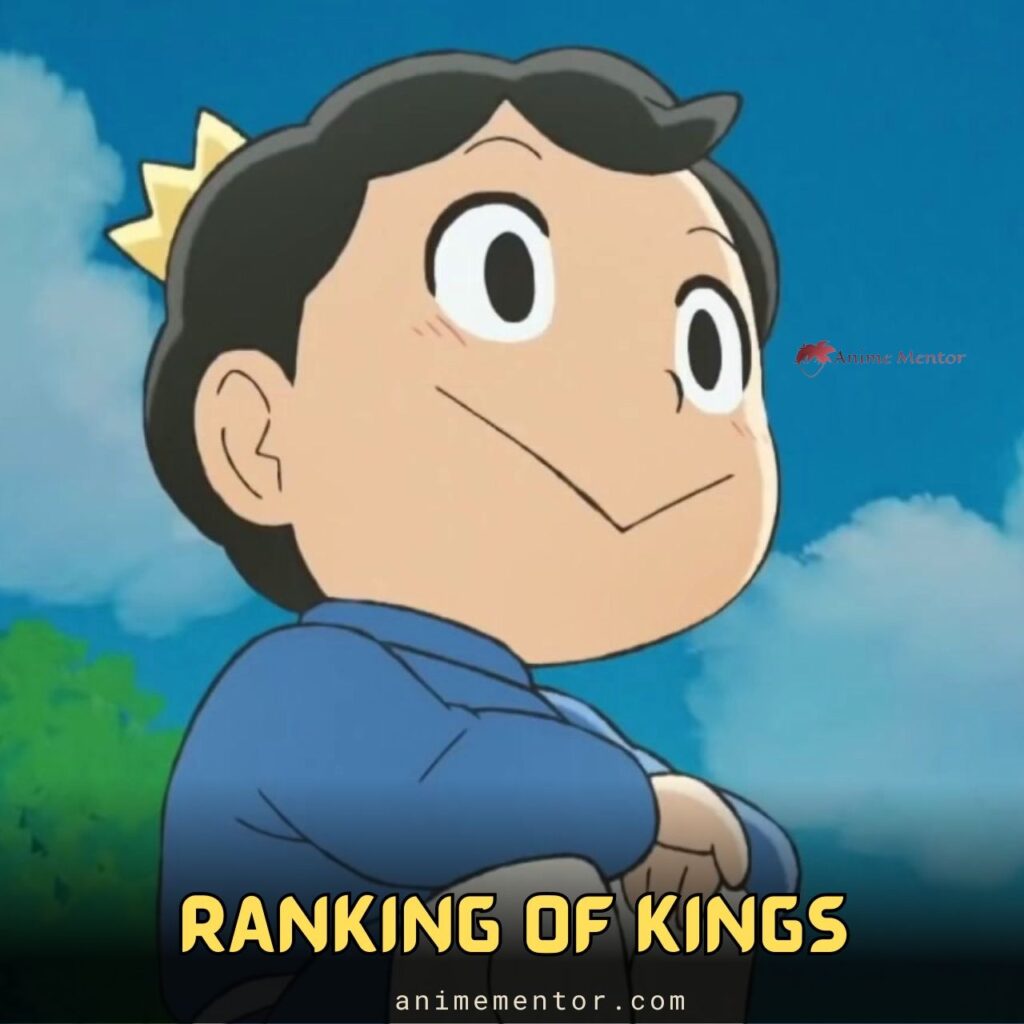 With spectacular animation and a very memorable storyline, Ranking of Kings is yet another project by Wit Studios which completely elevated the source material.
Young prince named Bojji who faces heavy discrimination due to his lack of strength despite being a candidate to become king. However, Bojji never lets this bring him down and keeps working hard to grow stronger and be someone the citizen can look up to. With the help of a shadowy friend named Kage, he embarks on several adventures to experience new things and become a dependable individual.
While the story might seem meant for children at first glance, it has a very well-developed plot and even fluid fight sequences that make mature audiences excited.
Jujutsu Kaisen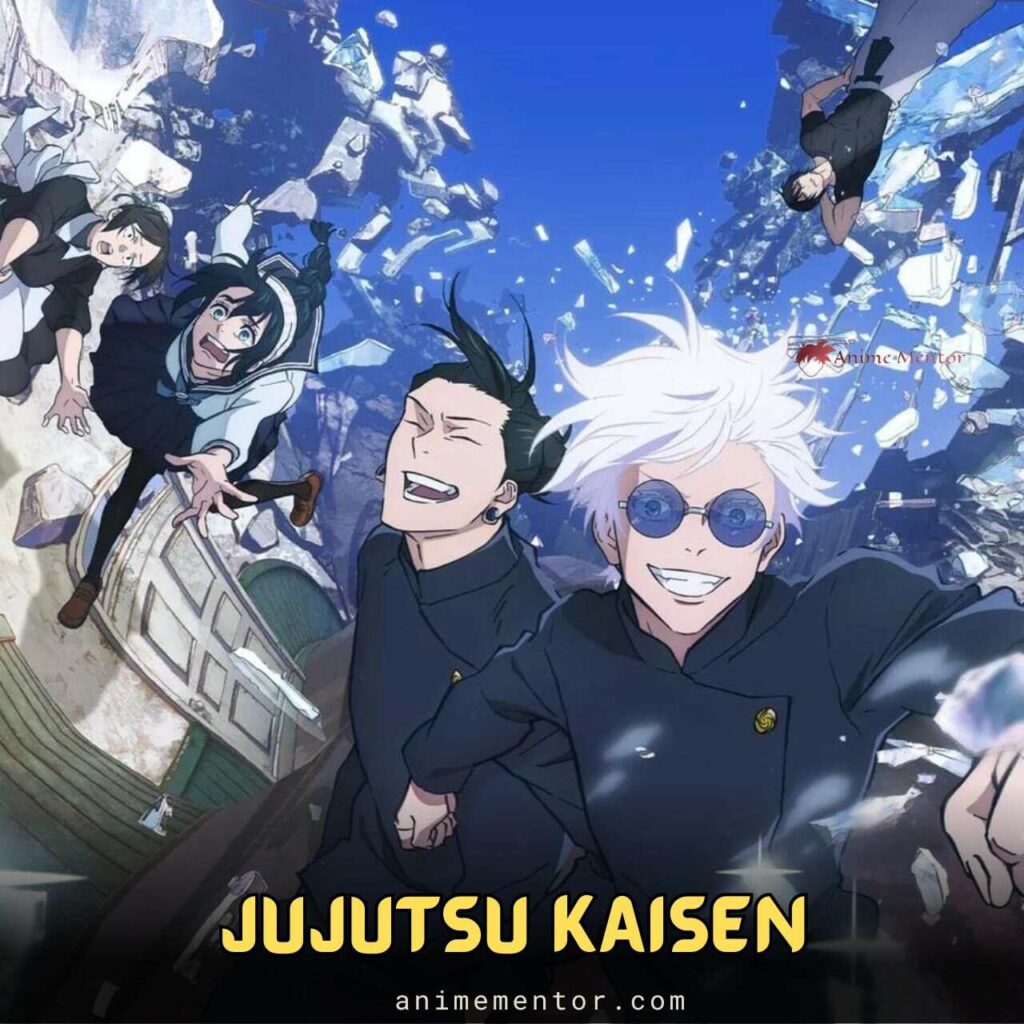 If a modern-day Big three anime were to ever be crowned, it is of little doubt that Jujutsu Kaisen would easily make its way into this list.
The series follows the life of a young and athletic boy named Itadori who ends up sharing a body with the king of curses, named Sukuna. Due to this, he is brought into the world of Jujutsu Sorcerers who fight against creatures known as curses born from human emotion. While finding a way to get rid of Sukuna, Itadori forms several meaningful relationships and even faces powerful enemies.
Jujutsu Kaisen starts off as a standard Shounen but slowly begins to form its own path while becoming one of the most influential animes of the current generation.
Re: Zero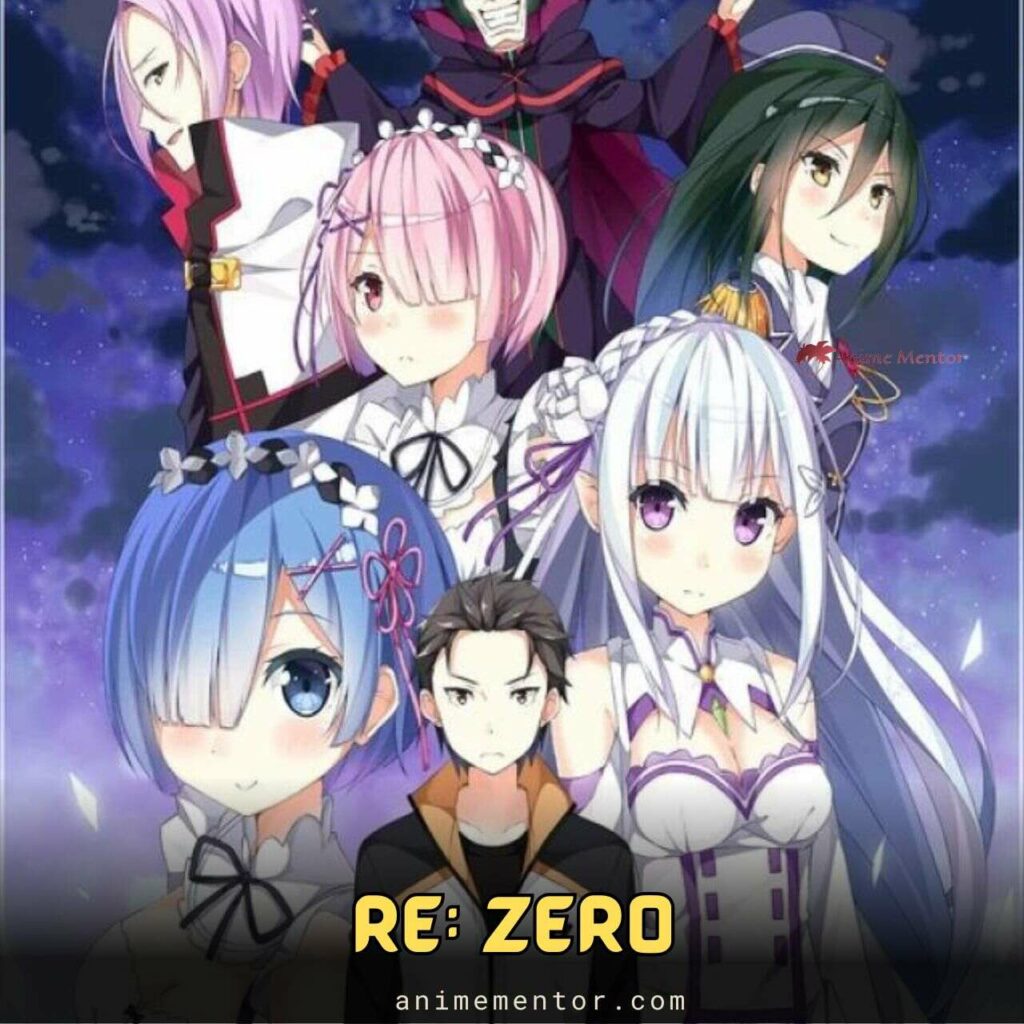 Isekai animes were always notorious for being cheap forms of entertainment due to their lackluster stories that relied on harems and an overpowered main character. Re: Zero however, completely changes this conception by bringing an impeccable and detailed story through its vast fantasy world.
On his way back from a convenience store teenager Subaru, suddenly finds himself taken to a world filled with magic and supernatural creatures . While initially having high expectations, he soon finds out that he is in for a world of pain as he is murdered in a brutal fashion by a mysterious enemy. But to his disbelief Subaru is able to revive with an unknown power. Using this, our hero finds himself reliving the same scenario again and trying to change the outcome.
Watching Subaru's commendable objective is certainly not easy as he faces a lot of hardship which makes us sympathize with him. At the same time, Subaru Natsuki also undergoes a lot of development while boosting the characters alongside him as well.
Attack on Titan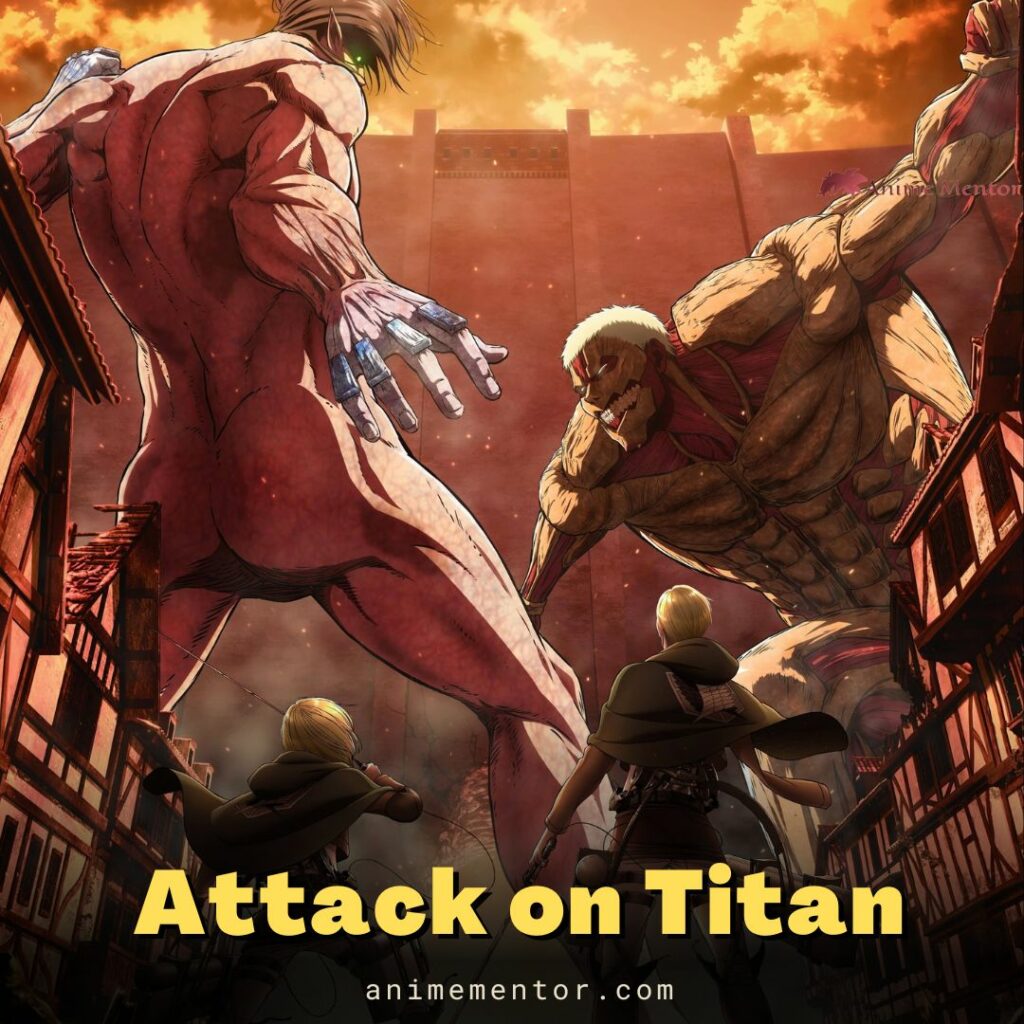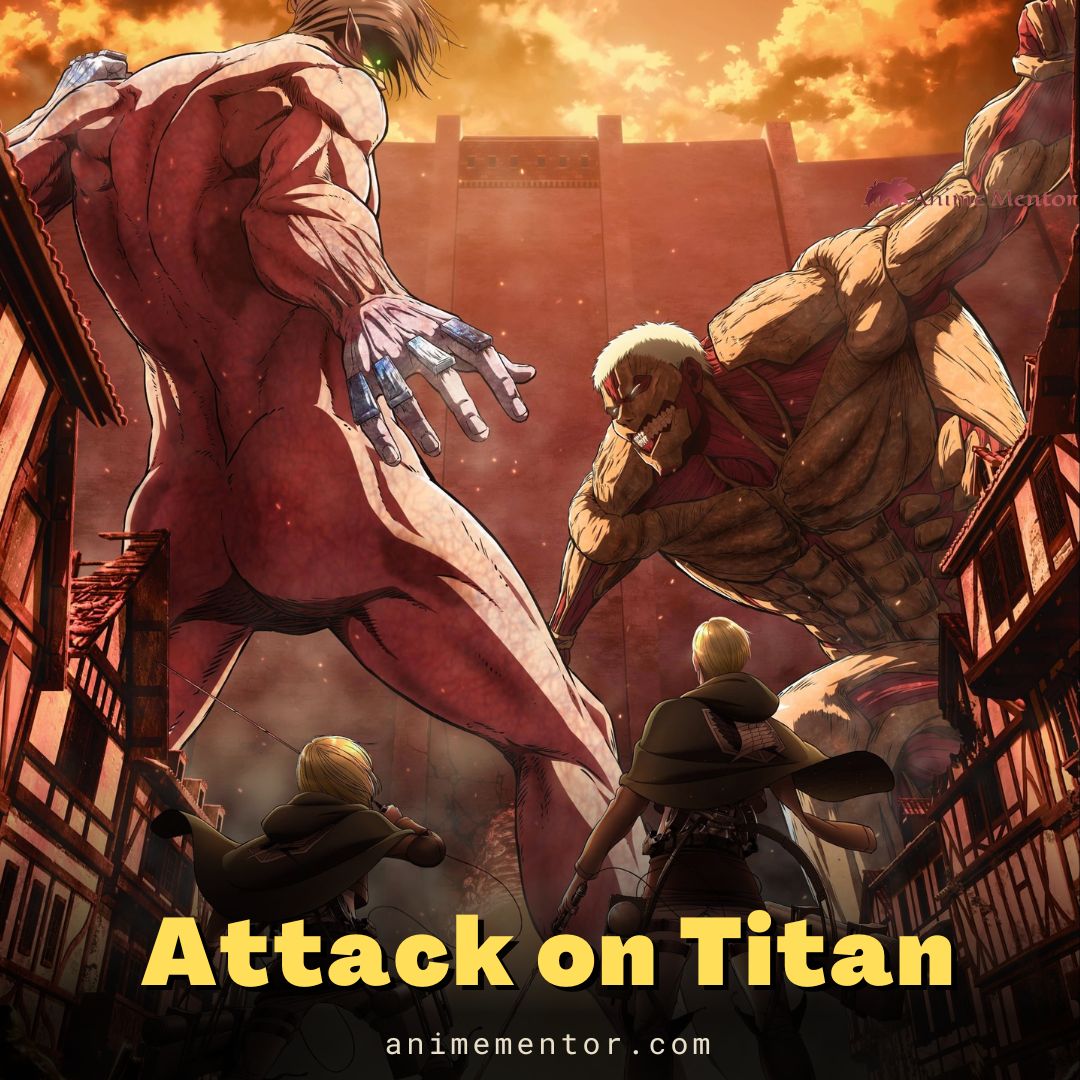 Attack on Titan has grown to be one of the best and most impactful stories ever written, not just in the new generation, but of all time.
It follows the struggles of a boy named Eren as he attempts to take revenge against giant monsters known as titans which have pushed humanity to the brink of extinction. However, after becoming a soldier and exploring outside the walls that surrounds the "Last fortress of mankind", Eren soon finds that the reality he believed to be true is nothing but lies and that there are several secrets regarding the history of the world as he knows it.
Attack on Titan shows us how to write a story perfectly while increasing its scale. It starts off as a simple struggle between humans and titans but then moves on to the world stage and politics while even referencing real-life events. This is one series that every fan has to watch at least once as it will change their entire perspective on anime and manga.