If you loved the sweet and wholesome romance of Horimiya, you're probably looking for more anime that capture the joy of young love. Luckily, there are plenty of heartwarming shows out there that give off similar vibes.
In this article, we'll highlight 11 anime like Horimiya – from romantic comedies that will make you laugh and smile to emotional coming-of-age stories that touch the heart.
Best Anime Like Horimiya
[no_toc]
1. Say "I love you"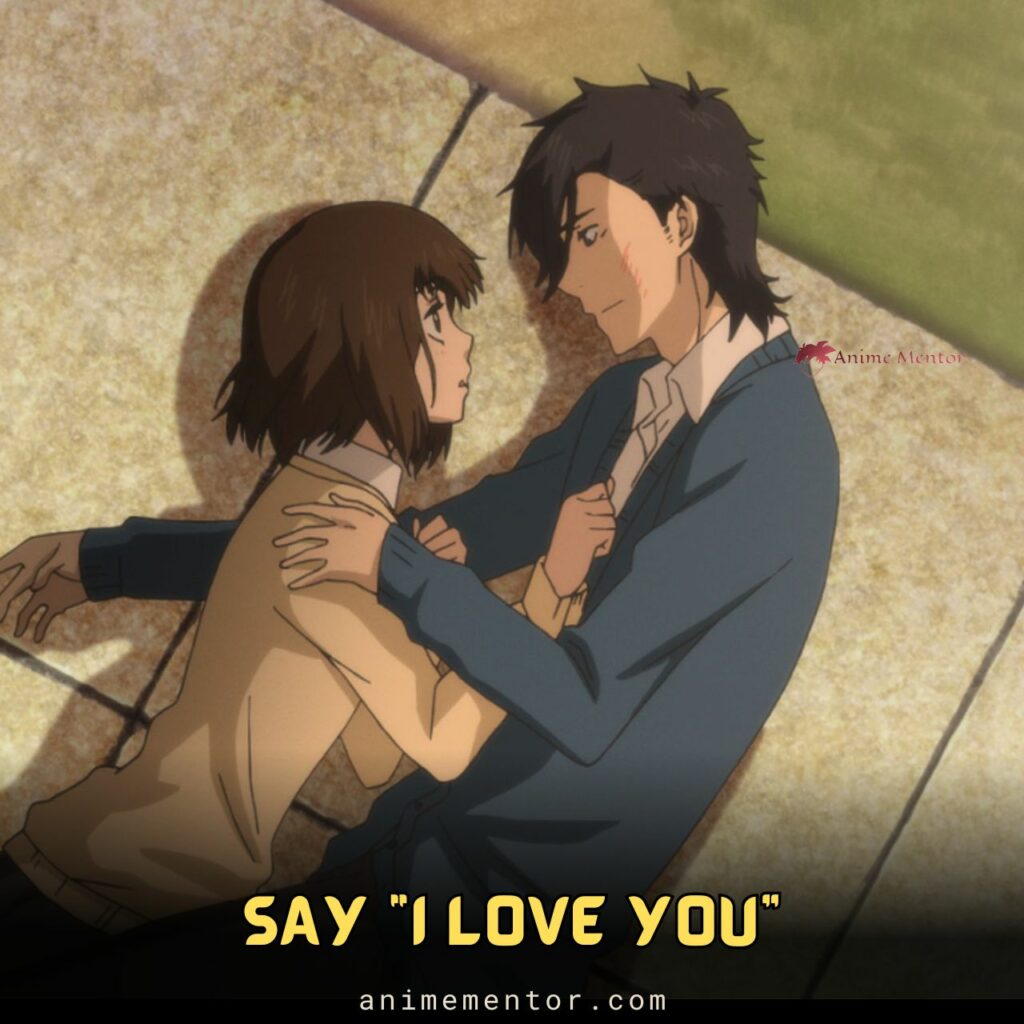 Author: Kanae HAzuki
Genre:  Romance, Shojo Manga
Episode No: 13
Say "I love you" is a beautiful anime depicting the love of two high school students. Mei and Yamato are the same high school students, where Mei is a quiet and loner, Yamato is quite popular in school. Yamato gets interested in Mei because of being different from others. 
Just like horimiya both lead characters have different types  of character, and worlds but in the end they get together. Both anime deal with the topic of finding love. They're both looking for happiness in the end.
2. Sasaki and Miyano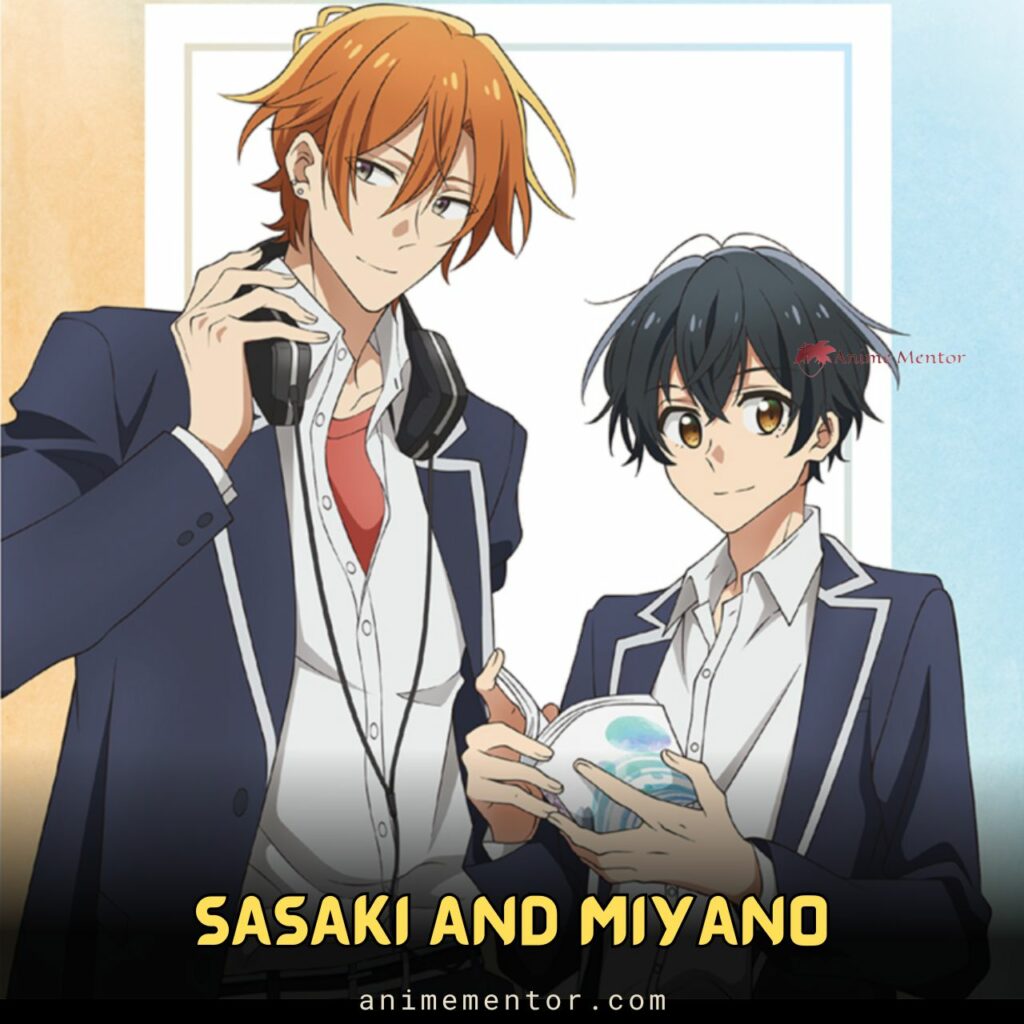 Author: Shō Harusono
Genre: Yaoi, Slice of life, Romance 
Episode no.: 13
Sasaki and Miyano is a beautifully animated series depicting the blooming love between two high school boys. Sasaki is an outgoing and extroverted boy, whereas Miyano is a silent and book lover(bl manga). One day Sasaki helps Miyano's friend by saving him from the school bullies. After that incident their relationship started to grow.
Both Sasaki to Miyano and Horimiya are about similar warm, fluffy romance stories that share a similar vibe. While one couple is gay and the other is straight.
3. Ouran High School Host Club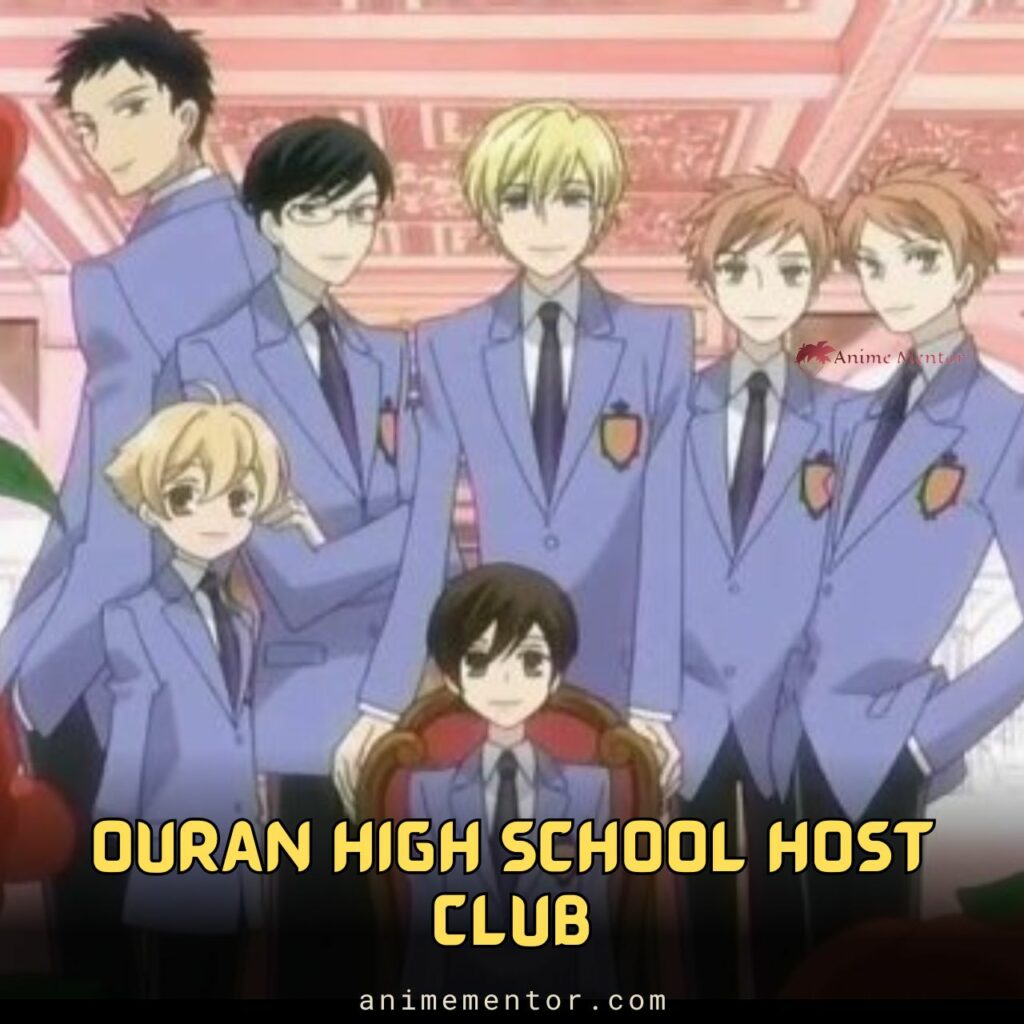 Author: Bisco Hatori
Genre: Romantic comedy, Reverse harem
Episode no.: 26
Ouran High School Host Club revolves around Haruhi Fujioka, a scholarship student at the prestigious Ouran Academy who stumbles upon the Host Club, a group of handsome male students who entertain female clients. Mistaking Haruhi for a boy, they recruit her into the club to help pay off a debt. As Haruhi spends time with the eccentric hosts, friendships and romances develop.
This lighthearted comedy shares similarities with Horimiya – both feature a commoner main character entering the world of elite students and hiding their true self initially. The shows have a humorous tone and focus on relationships, self-discovery, and embracing who you are. Ouran High School Host Club explores these themes through comedic misunderstandings and a reverse harem narrative.
4. Umibe no Étranger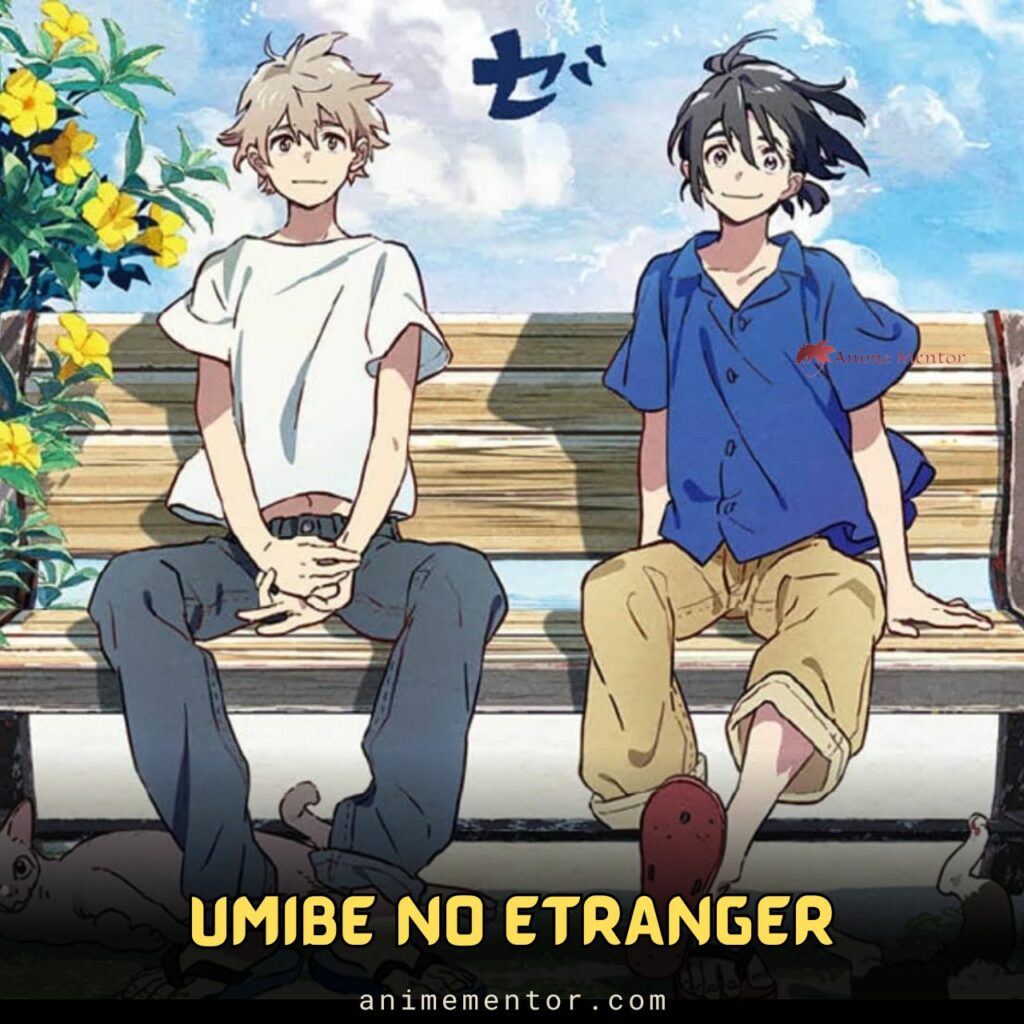 Author: Kanna Kii
Genre: Romance, Slice of life, and BL
Episode no: 1
The Stranger by the Shore is rated TV-14 and is 59 minutes long. The story is about two young men who meet on a beach on an island near Okinawa. Shun Hashimoto is an aspiring novelist who is gay and was abandoned by his parents. 
 Mio Chibana is a high school student who recently lost his parents and spends his days by the sea. Shun took a special interest in Mio. 
Horimiya is an anime that explores the problem of misunderstanding between teenagers and Umibe no Etranger is a romance anime film about a couple who struggle against odds to be together.
5. Kaguya-sama: Love is War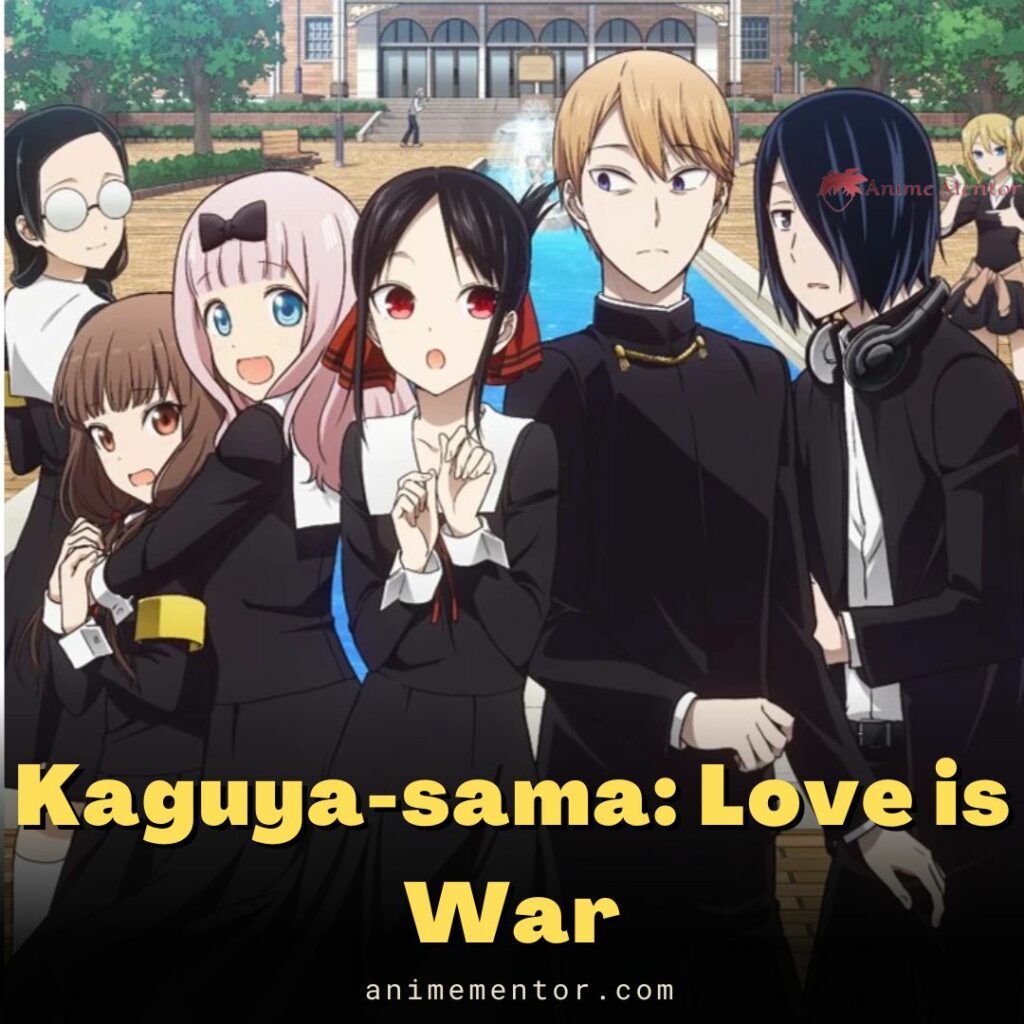 Author: Aka Akasaka
Genre: Romantic comedy
Episode no: 12 January 2019
This series follows two high schoolers who are in love but will not be caught showing their true feelings to the other. 
 The two geniuses develop schemes to try and get the other to confess their love first. They believe that the first to confess their feelings loses. 
Kaguya-sama: Love is War and Horimiya are both anime series. They have some things in common, including a secret life, a similar style of banter between characters, a focus on high school relationships
6. My Dress-Up Darling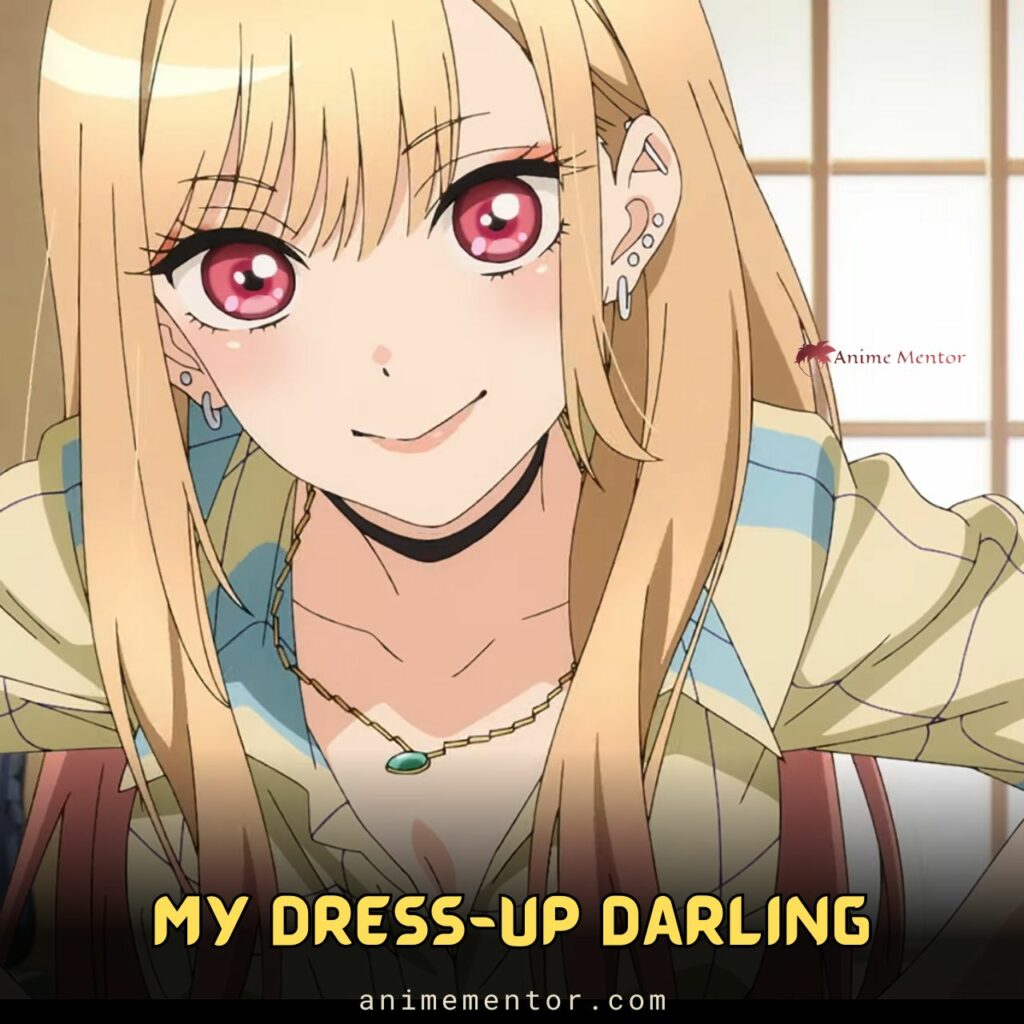 Author: Shinichi Fukuda
Genre: Romance, Slice of life
Episode no: 12
This is a school romance based anime.  The story is about a 15-year-old orphan boy who is fostered by his grandfather. He's a loner who finds solace in the home ec room at his high school. The story follows a typical rom com narrative arc. Two characters meet, they fall in love as they explore new things, and shenanigans happen in their journey. In this case, the characters are a loner boy and a flashy girl who find common ground via cosplay.
Just like Horimiya it is a school romance based anime. Both anime emphasize the importance of not judging a book by its cover.
Both anime have unexpected twists for their characters.
My Dress-Up Darling has a more traditional pacing and fan service, while Horimiya focuses on character development and is fast-paced.
7. A Silent Voice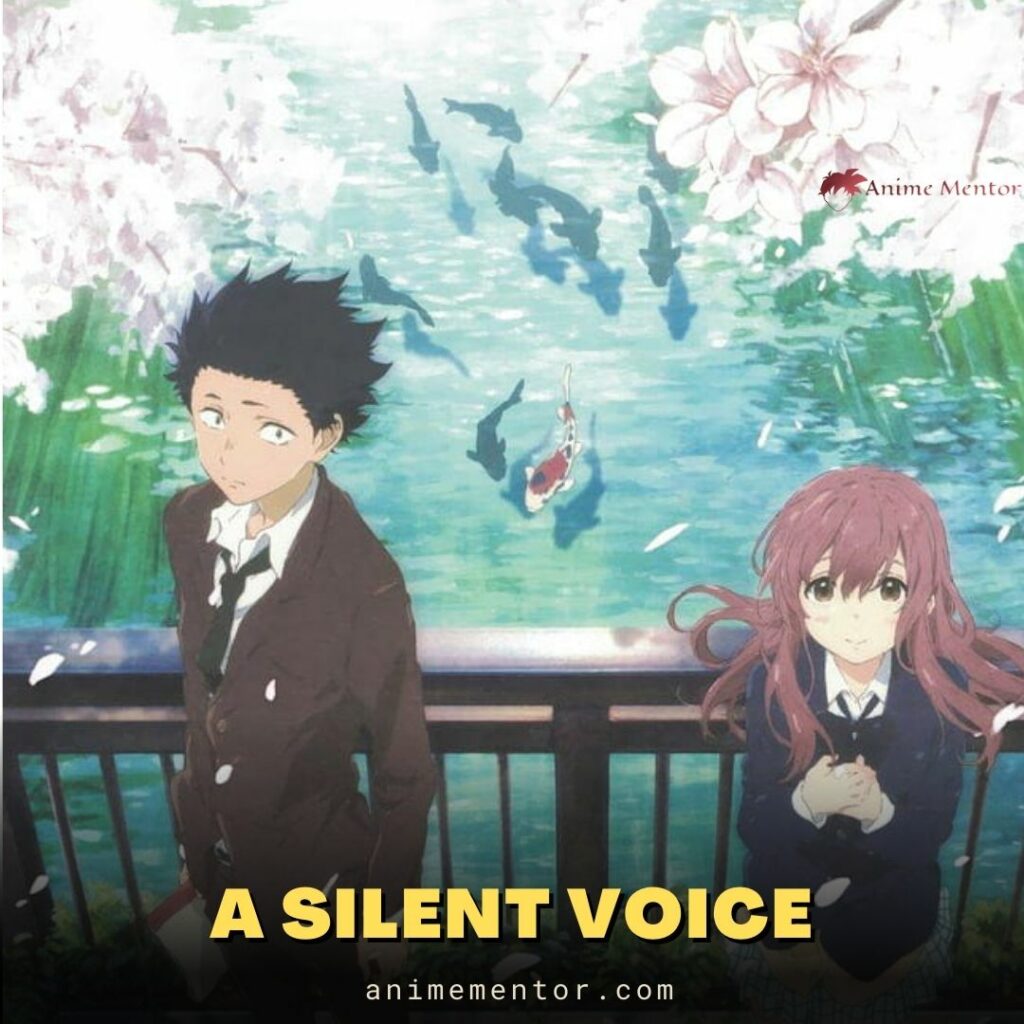 Author: Yoshitoki Oima
Genre: Drama, Romance,
Release date: 17 September 2016
A Silent Voice is a 2016 Japanese animated drama film. The film is about a former class bully who tries to make amends with the deaf girl he tormented in grade school. 
A Silent Voice and Horimiya are both anime that demonstrate that first impressions aren't everything. A Silent Voice follows Shoya, who wants to atone for his past mistakes and prove to Shoko that he's changed but Horimiya is a slice-of-life, comedy, and romance series that features ordinary characters and natural relationship developments. 
8. Aharen-San Is Indecipherable
Author: Asato Mizu
Genre: Romantic Comedy
Release date: 2 April 2022
The story follows two high school students, Raido and Reina Aharen. 
 Raido tries to start a conversation with Reina, but she doesn't reply. It turns out that she is very quiet, both figuratively and literally. 
 Their friendship starts to blossom when Raido picks up Aharen's eraser for her. She misinterprets his gesture and believes them to be best friends. The anime series is a rom-com that follows the two main characters as they develop a wholesome but understated friendship and possible romance. 
Both of the Horimiya and anime are school based and rom com. 
9. Your lie in April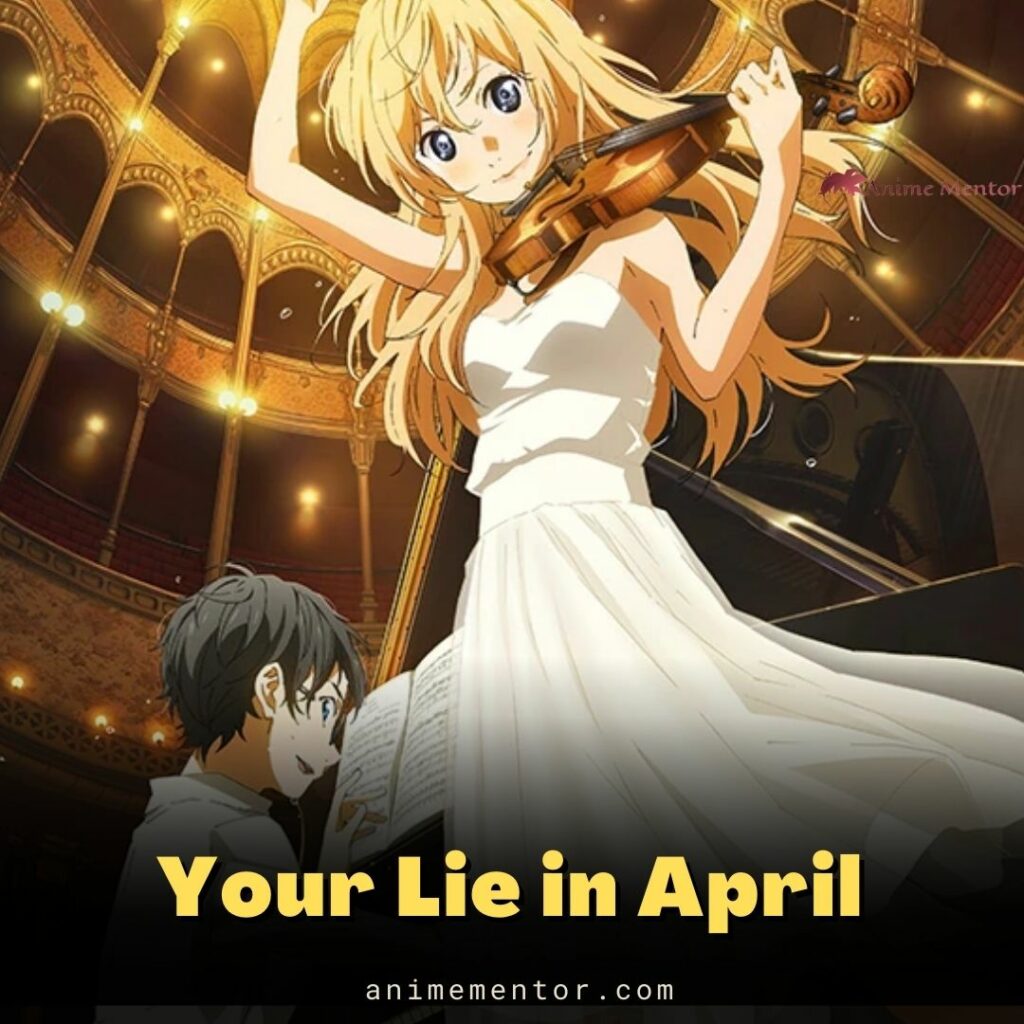 Author: Naoshi Arakawa
Genre: Shonen Manga, Romance
Release date: April 2011
Your Lie in April is also a 2016 Japanese youth music romance film. It follows the story of a young pianist named Kо̄sei Arima who loses the ability to play after his mother's death, he had a mental breakdown while performing at a recital. This resulted in him no longer being able to hear the sound of his piano.
Both Your Lie in April and Horimiya are considered slice-of-life anime
10.Your Name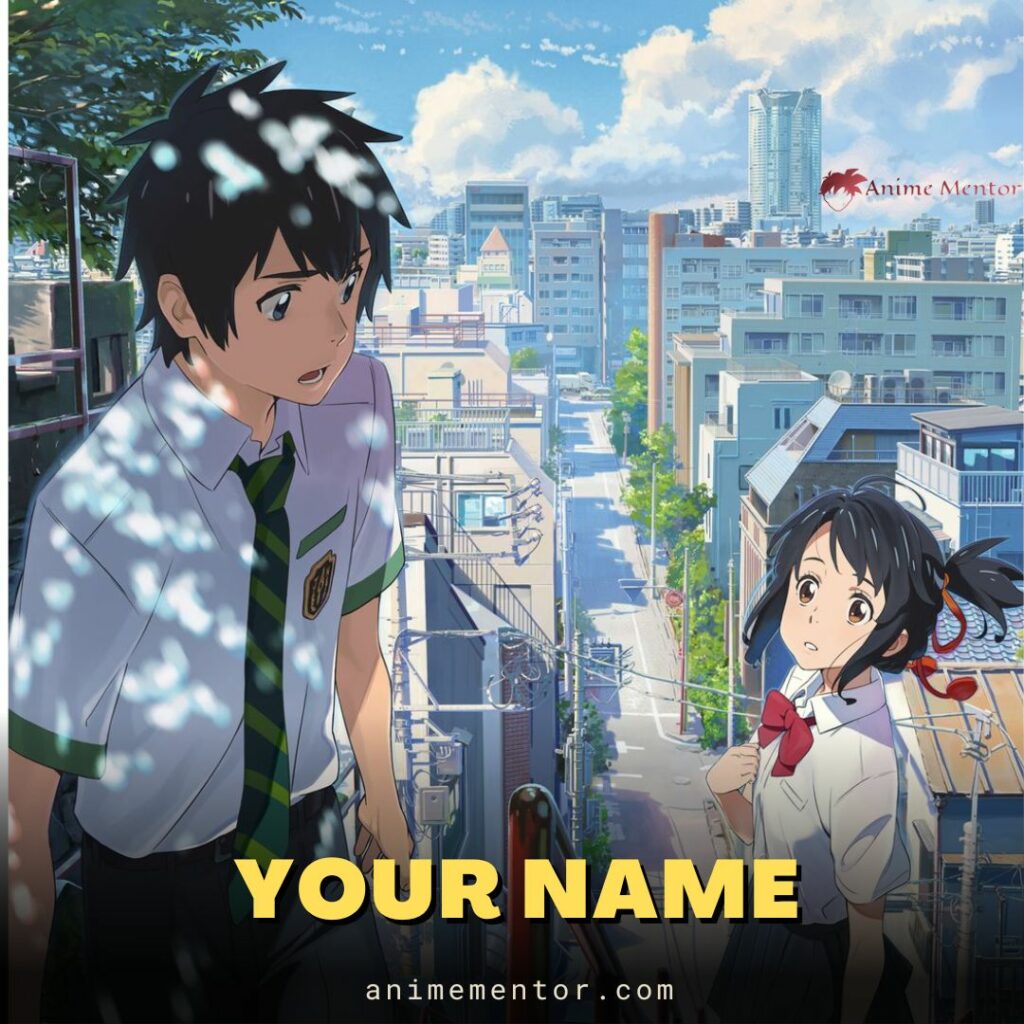 Author: Makoto Shinkai
Genre: Romance, Drama, Fantasy
Release date: 26 August 2016
It is a heartwarming story of two teenagers, Mitsuha Miyamuza and Taki Tachibana. This anime series is fantasy based, and it was a beautiful love story separated by time. The film's first act relies on the magic of body switching and the love cultivated during it. The rest of the film takes the audience beyond a typical love story.
The animes Horimiya and Your Name both are a little bit similar on the basis of romance and teenage life. 
11. Tomo-chan is a Girl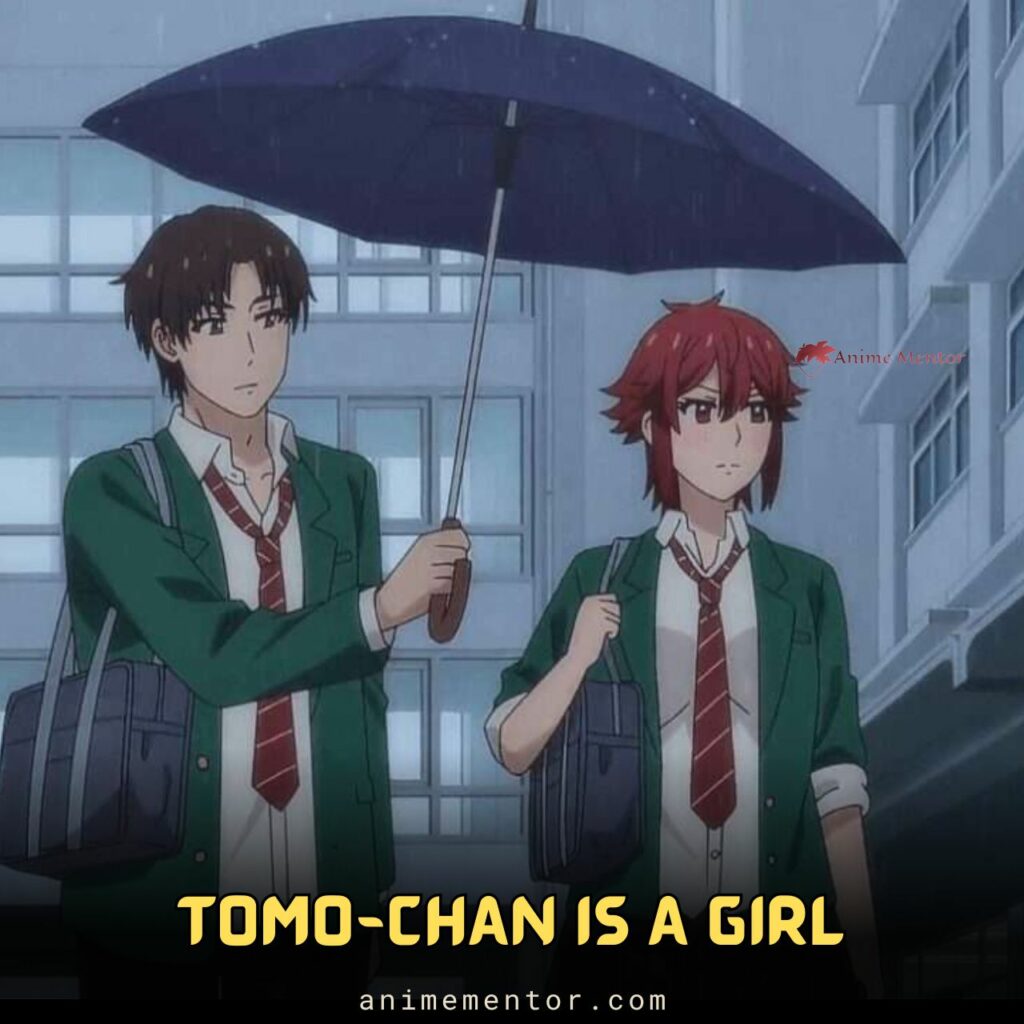 Author: Fumita Yanagida
Genre: Romance, Romantic comedy, 
Release date: 5 January 2023
The series follows the story of Tomo Aizawa, a 15-year-old tomboy who is in love with her childhood friend, Junichirou Kubota. However, Jun only treats Tomo as a boy. Tomo tries to make Jun reciprocate her feelings. The series explores how gender norms can get in the way of love. It doesn't rely on complicated harem plotlines.
Horimiya and Tomo-chan Is a Girl! are both romantic comedy series that portray teenagers who can express themselves, albeit imperfectly. Both series have strong-willed girls and similar humor.