A new season of anime is always an exciting time when fans have a plethora of good shows to choose from. Several anime also adapt fan-favorite manga and light novels which makes fans of the original material also wait with excitement while seeing their favorite characters brought to life.
The winter season of anime goes on from January to March and Winter 2023 will be having some tough competition following the stacked season of Fall 2022 where we saw several shows such as Bleach, Chainsaw Man, Blue Lock, Mob Psycho 100, and more. However, there is little reason to worry as the line-up for Winter 2023 is extremely exciting while having a plethora of anime from all genres.
Let us now take a look at some of the most awaited shows that will be airing during this season.
Release Date
Title
Episodes
Studio
Director
Original title
January 4
Bungo Stray Dogs (season 4)
Bones
Takuya Igarashi
January 4
The Ice Guy and His Cool Female Colleague
Zero-G
Liber
Mankyū
Kōri Zokusei Danshi to Cool na Dōryō Joshi
January 4
The Magical Revolution of the Reincarnated Princess and the Genius Young Lady
Diomedéa
Shingo Tamaki
Tensei Ōjo to Tensai Reijō no Mahō Kakumei
January 5
Onimai: I'm Now Your Sister!
Studio Bind
Shingo Fujii
Onii-chan wa Oshimai!
January 5 –
Revenger
Ajia-do Animation Works
Masaya Fujimori
January 5 –
Technoroid Overmind
Doga Kobo
Ka Hee Im
January 5 –
Tomo-chan Is a Girl!
13
Lay-duce
Hitoshi Nanba
Tomo-chan wa Onnanoko!
January 5 –
Tsurune: The Linking Shot
Kyoto Animation
Takuya Yamamura
Tsurune: Tsunagari no Issha
January 6 –
Farming Life in Another World
Zero-G
Ryōichi Kuraya
Isekai Nonbiri Nōka
January 6 –
Nijiyon Animation
Bandai Namco Filmworks
Yūya Horiuchi
January 6 –
Sugar Apple Fairy Tale
J.C.Staff
Yōhei Suzuki
January 6 –
The Iceblade Sorcerer Shall Rule the World
Cloud Hearts
Masahiro Takata
Hyōken no Majutsushi ga Sekai o Suberu: Sekai Saikyō no Majutsushi de Aru Shōnen wa, Majutsu Gakuin ga Nyūgaku Suru
January 6 –
The Legend of Heroes: Trails of Cold Steel – Northern War
Tatsunoko Production
Hidekazu Sato
The Legend of Heroes: Sen no Kiseki Northern War
January 7 –
Buddy Daddies
P.A. Works
Yoshiyuki Asai
January 7 –
Chillin' in My 30s After Getting Fired from the Demon King's Army
Encourage Films
Fumitoshi Oizaki
Kaiko Sareta Ankoku Heishi (30-Dai) no Slow na Second Life
January 7 –
Endo and Kobayashi Live! The Latest on Tsundere Villainess Lieselotte
Tezuka Productions
Fumihiro Yoshimura
Tsundere Akuyaku Reijō Rīzerotte to Jikkyō no Endō-kun to Kaisetsu no Kobayashi-san
January 7 –
Giant Beasts of Ars
Asahi Production
Akira Oguro
Ars no Kyojū
January 7 –
Is It Wrong to Try to Pick Up Girls in a Dungeon? (season 4, part 2)
J.C.Staff
Hideki Tachibana
Dungeon ni Deai o Motomeru no wa Machigatteiru Darō ka?
January 7 –
My Life as Inukai-san's Dog
Quad
Takashi Andō
Inu ni Nattara Suki na Hito ni Hirowareta
January 7 –
The Angel Next Door Spoils Me Rotten
Project No.9
Lihua Wang
Otonari no Tenshi-sama ni Itsu no Ma ni ka Dame Ningen ni Sareteita Ken
January 7 –
The Reincarnation of the Strongest Exorcist in Another World
Studio Blanc
Nobuyoshi Nagayama (Chief)
Ryōsuke Shibuya
Saikyō Onmyōji no Isekai Tenseiki
January 7 –
Trigun Stampede
Orange
Kenji Mutō
January 7 –
UniteUp!
CloverWorks
Shin'ichirō Ushijima
January 8 –
By the Grace of the Gods (season 2)
Maho Film
Takeyuki Yanase
Kami-tachi ni Hirowareta Otoko
January 8 –
Don't Toy with Me, Miss Nagatoro 2nd Attack
OLM
Shinji Ushiro
Ijiranaide, Nagatoro-san 2nd Attack
January 8 –
Handyman Saitō in Another World
C2C
Toshiyuki Kubooka
Benriya Saitō-san, Isekai ni Iku
January 8 –
Saving 80,000 Gold in Another World for My Retirement
Felix Film
Hiroshi Tamada
Rōgo ni Sonaete Isekai de 8-Man-Mai no Kinka o Tamemasu
January 8 –
The Misfit of Demon King Academy (season 2, part 1)
Silver Link
Shin Oonuma (Chief)
Masafumi Tamura
Maō Gakuin no Futekigōsha
January 8 –
The Tale of the Outcasts
Ashi Productions
Yasutaka Yamamoto
Nokemono-tachi no Yoru
January 8 –
Tokyo Revengers: Christmas Showdown
Liden Films
Koichi Hatsumi
Tokyo Revengers: Seiya Kessen-hen
January 9 –
High Card
Studio Hibari
Junichi Wada
January 9 –
In/Spectre (season 2)
Brain's Base
Keiji Gotoh
Kyokō Suiri
January 9 –
"Ippon" Again!
Bakken Record
Ken Ogiwara
Mou Ippon!
January 9 –
The Vampire Dies in No Time (season 2)
Madhouse
Hiroshi Kōjina
Kyūketsuki Sugu Shinu
January 10 –
Apparently, Disillusioned Adventurers Will Save the World
Geek Toys
Itsuki Imazaki
Ningen Fushin no Bōkensha-tachi ga Sekai o Sukū Yō Desu
January 10 –
Ayakashi Triangle
Connect
Noriaki Akitaya
January 10 –
Kubo Won't Let Me Be Invisible
Pine Jam
Kazuomi Koga
Kubo-san wa Mob o Yurusanai
January 10 –
Malevolent Spirits: Mononogatari
Bandai Namco Pictures
Ryuichi Kimura
Mononogatari
January 10 –
Reborn to Master the Blade: From Hero-King to Extraordinary Squire
Studio Comet
Naoyuki Kuzuya
Eiyū-Ō, Bu o Kiwameru Tame Tensei-Su: Soshite, Sekai Saikyō no Minarai Kishi
January 10 –
Vinland Saga (season 2)
MAPPA
Shūhei Yabuta
January 12 –
Kaina of the Great Snow Sea
Polygon Pictures
Hiroaki Ando
Ōyukiumi no Kaina
January 14 –
The Fire Hunter
Signal.MD
Junji Nishimura
Hikari no Ō
January 14 –
The Fruit of Evolution (season 2)
Hotline
Yoshiaki Okumura (Chief)
Shige Fukase
Shinka no Mi: Shiranai Uchi ni Kachigumi Jinsei
January 17 –
Flaglia
6
Gaina
Itsuro Kawasaki
January 18 –
Sorcerous Stabber Orphen: Chaos in Urbanrama
Studio Deen
Takayuki Hamana
Majutsushi Orphen Haguretabi: Urbanrama-hen
January
Bofuri (season 2)
Silver Link
Shin Oonuma
Itai no wa Iya nano de Bōgyoryoku ni Kyokufuri Shitai to Omoimasu.
Jan 11, 2023
Campfire Cooking in Another World with My Absurd Skill
MAPPA
Kiyoshi Matsuda
Tondemo Skill de Isekai Hōrō Meshi
January
D4DJ All Mix
Sanzigen
Seiji Mizushima (Chief)
Daisuke Suzuki
January
KJ File (season 2)
ILCA
yell
Akira Funada
January
Nier: Automata Ver1.1a
A-1 Pictures
Ryouji Masuyama
January
Show Time! (season 2)
Rabbit Gate
Satoshi Miura
Showtime! ~Uta no O-nee-san Datte Shitai~
January
Spy Classroom
Feel
Keiichiro Kawaguchi
Spy Kyōshitsu
Vinland Saga Season 2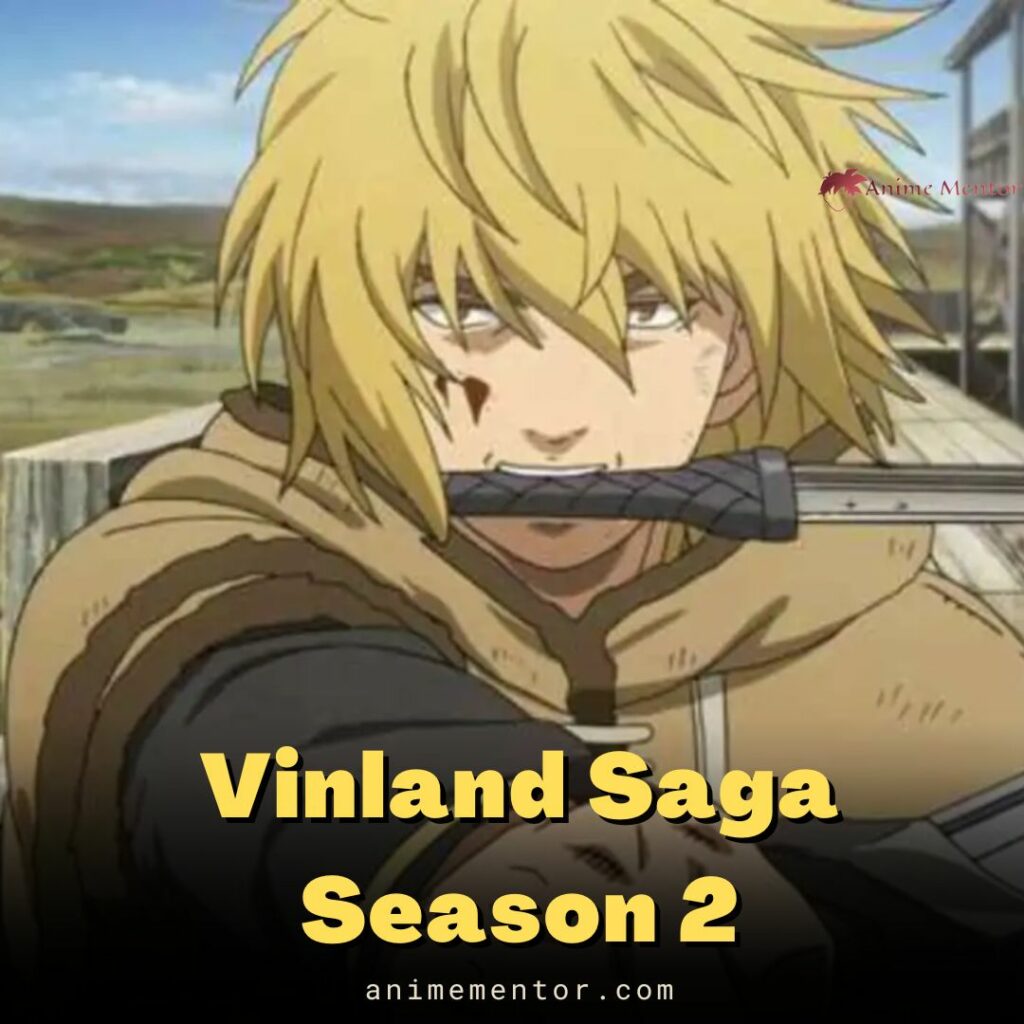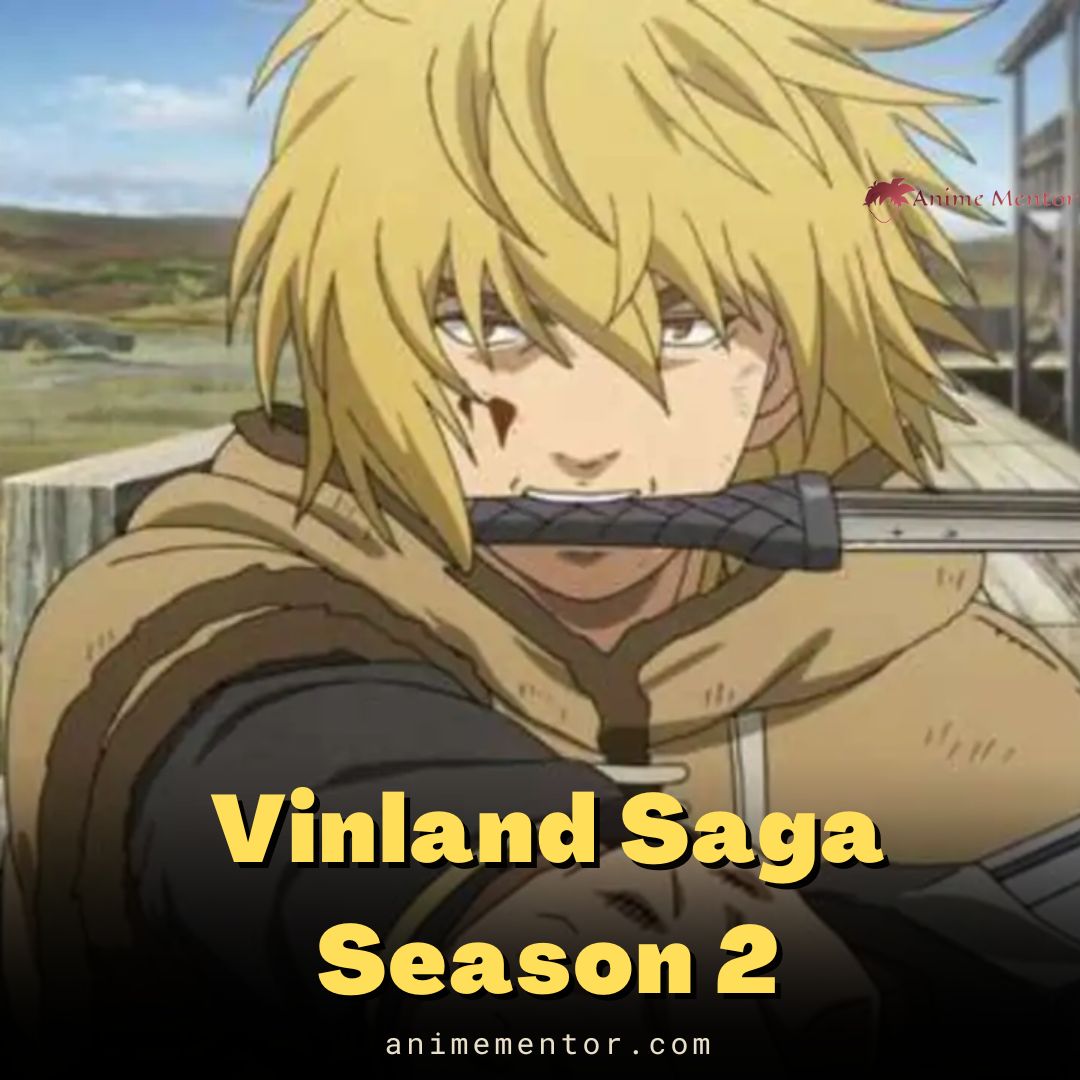 Following the events which took place with Askeladd, the second season of Vinland Saga shall cover the much-awaited "Slave Arc". This will show us the continuation of Thorfinn's journey as he has become a broken man without a purpose. After being bought as a slave, he toils and works hard on his master's land where he meets Einar, a fellow slave. We see their relationship grow as Thorfinn is forced to face the ghosts of his past. Canute's adventures as the new king of England shall also be extensively shown.
Tokyo Revengers: Christmas Showdown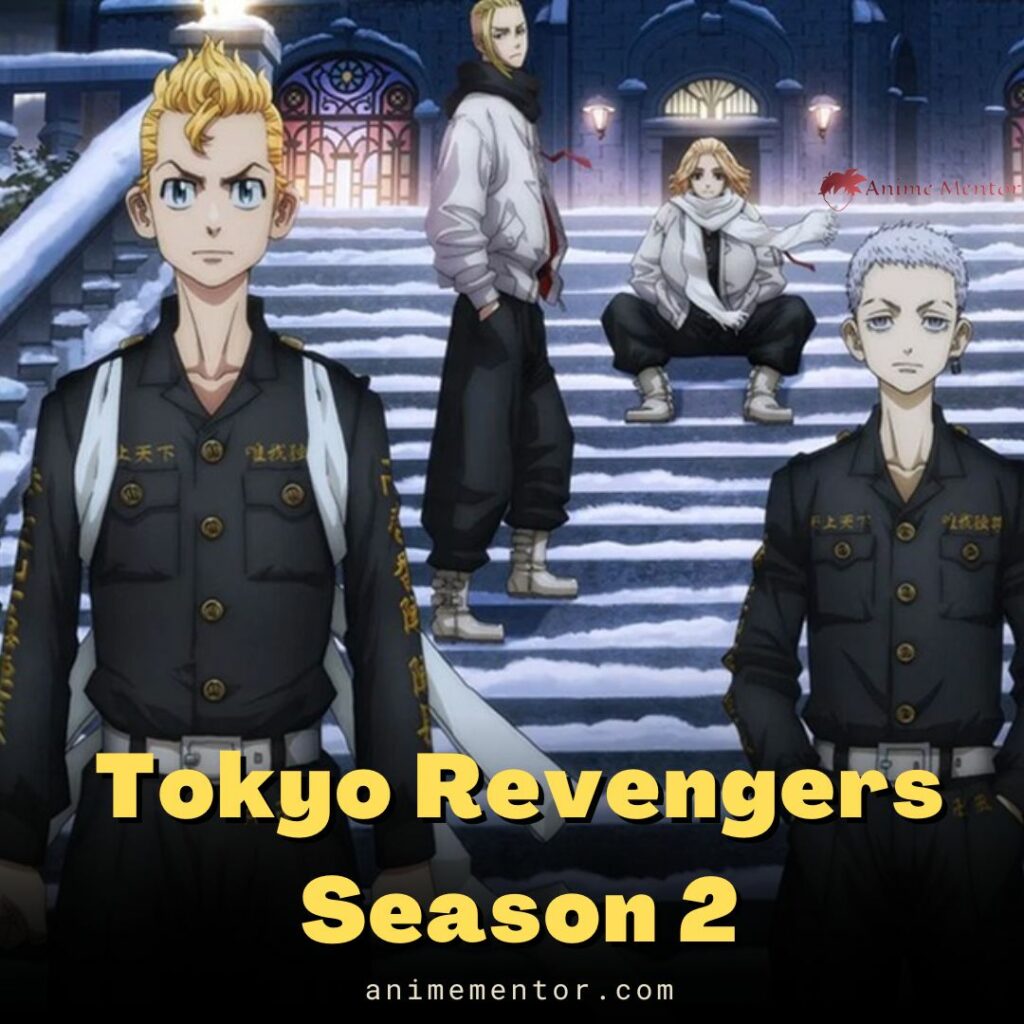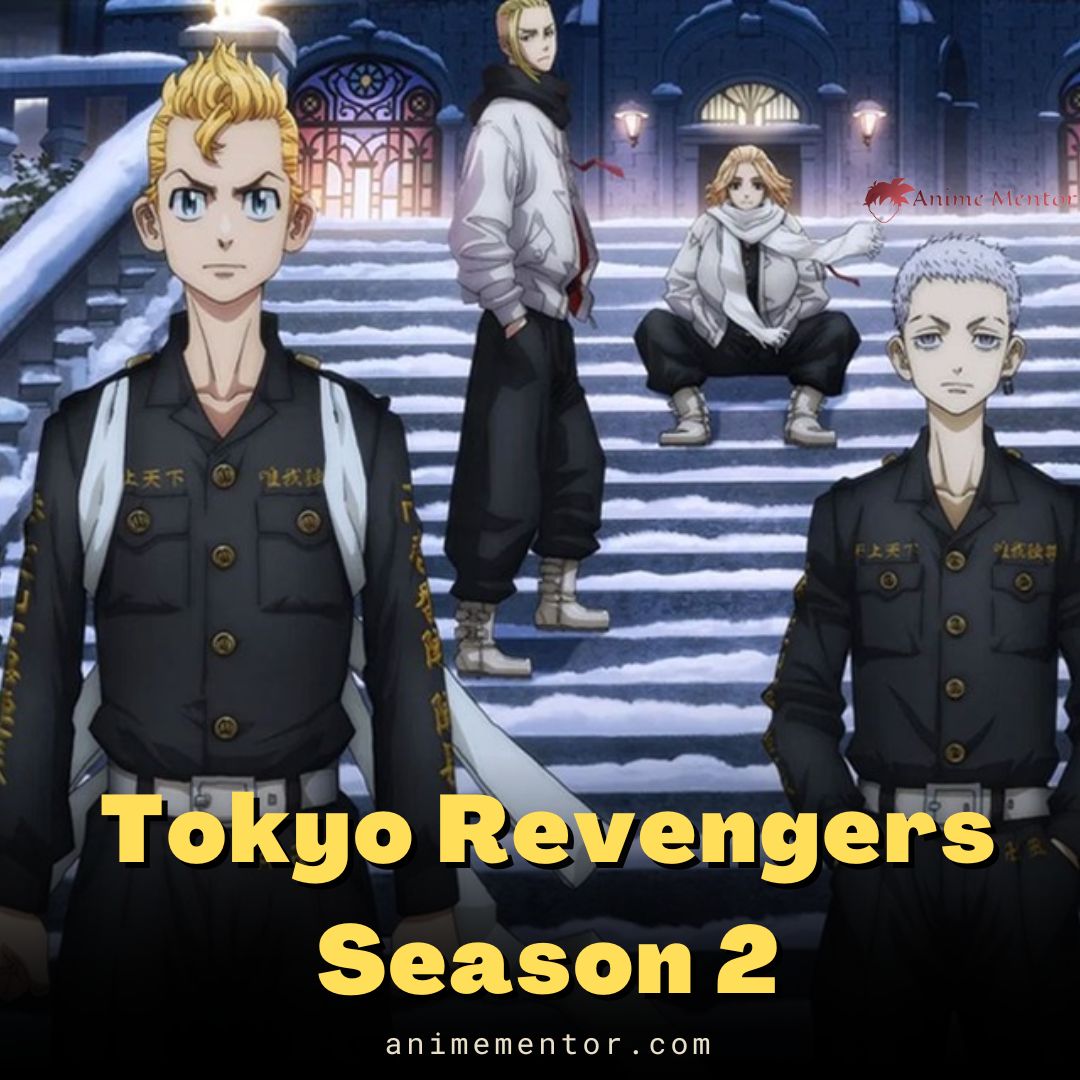 After a wildly successful first season and the recent conclusion of the manga, it is safe to say that fans are very excited about the continuation of the anime. Season 2 of Tokyo Revengers will be following the titular "Christmas Conflict". It revolves around the impactful battle between the Tokyo Manji Gang and the 10th Generation Black Dragon. Takemichi encounters yet another obstacle on his path to saving the woman he loves by using his time-travel ability. Despite being weak, he is forced to get involved in several dangerous and even fatal situations using his strong determination and dedication to achieving his goal.
The Misfit of Demon King Academy 2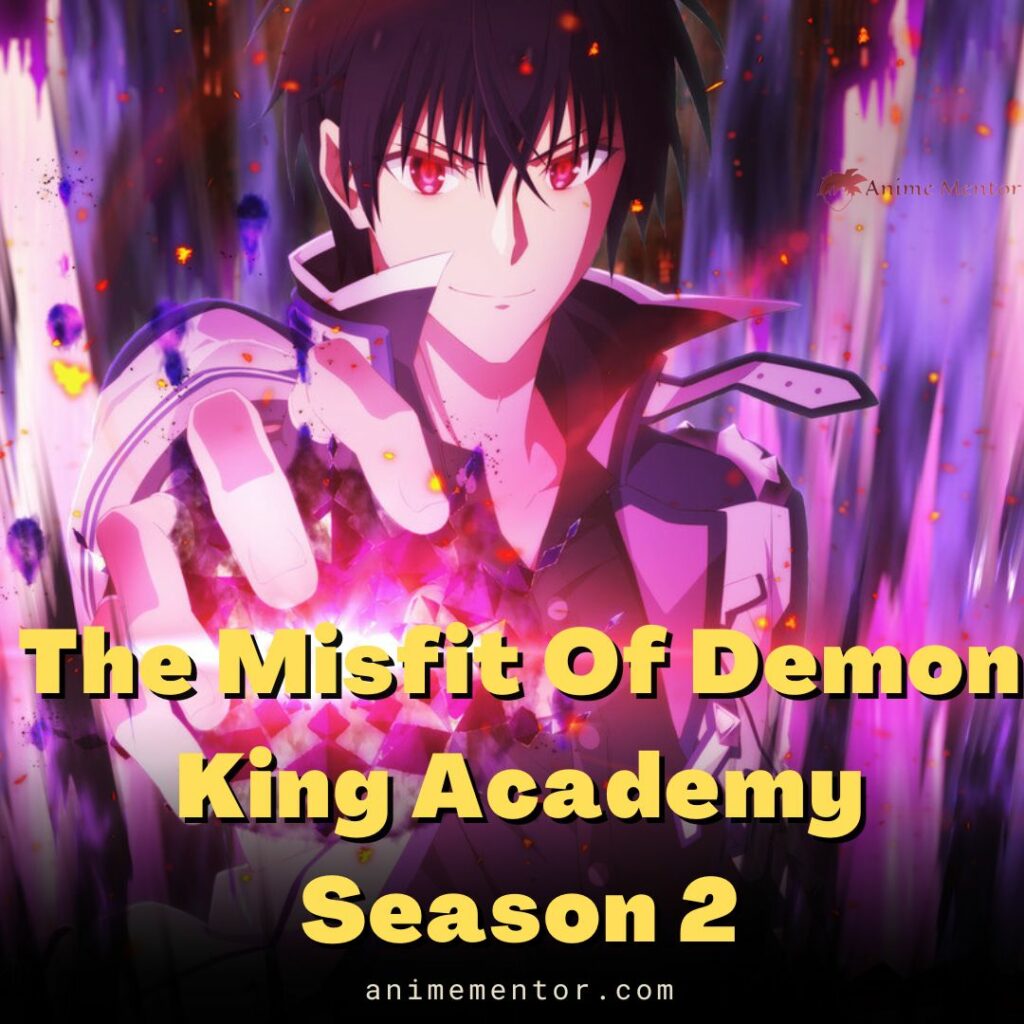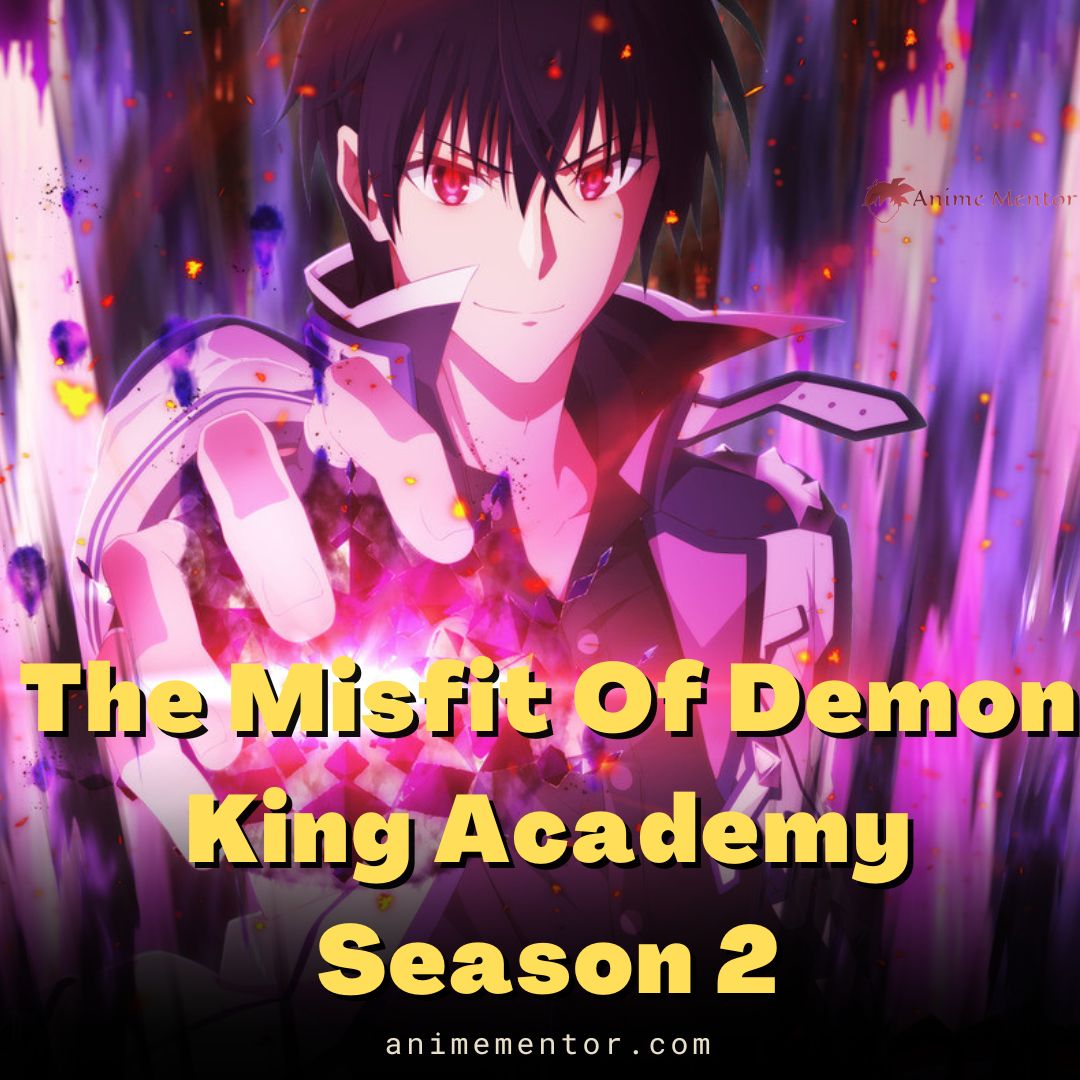 Returning after a long break, fans shall finally see the return of the powerful and loved Demon Lord, Anos Voldigoad. After reincarnating and getting adapted to human society 2000 years after his death, Anos was forced to make everyone recognize his power and defeat conspirators in Season 1. Season 2 picks up following this as we see him continuing his life at the Demon King Academy, but this time he has officially been recognized for his powers. However, his jolly days with friends can only last so long as new enemies appear to face him.
Bungo Stray Dogs Season 4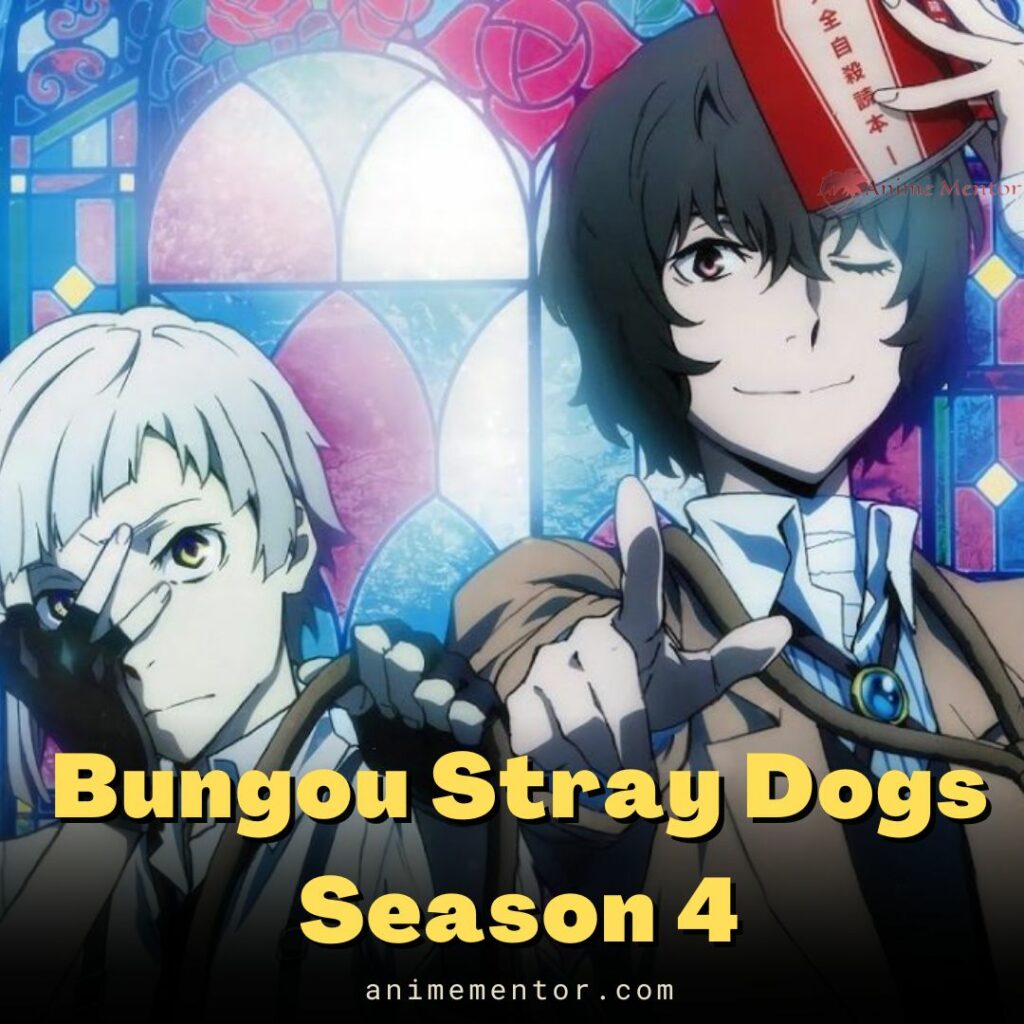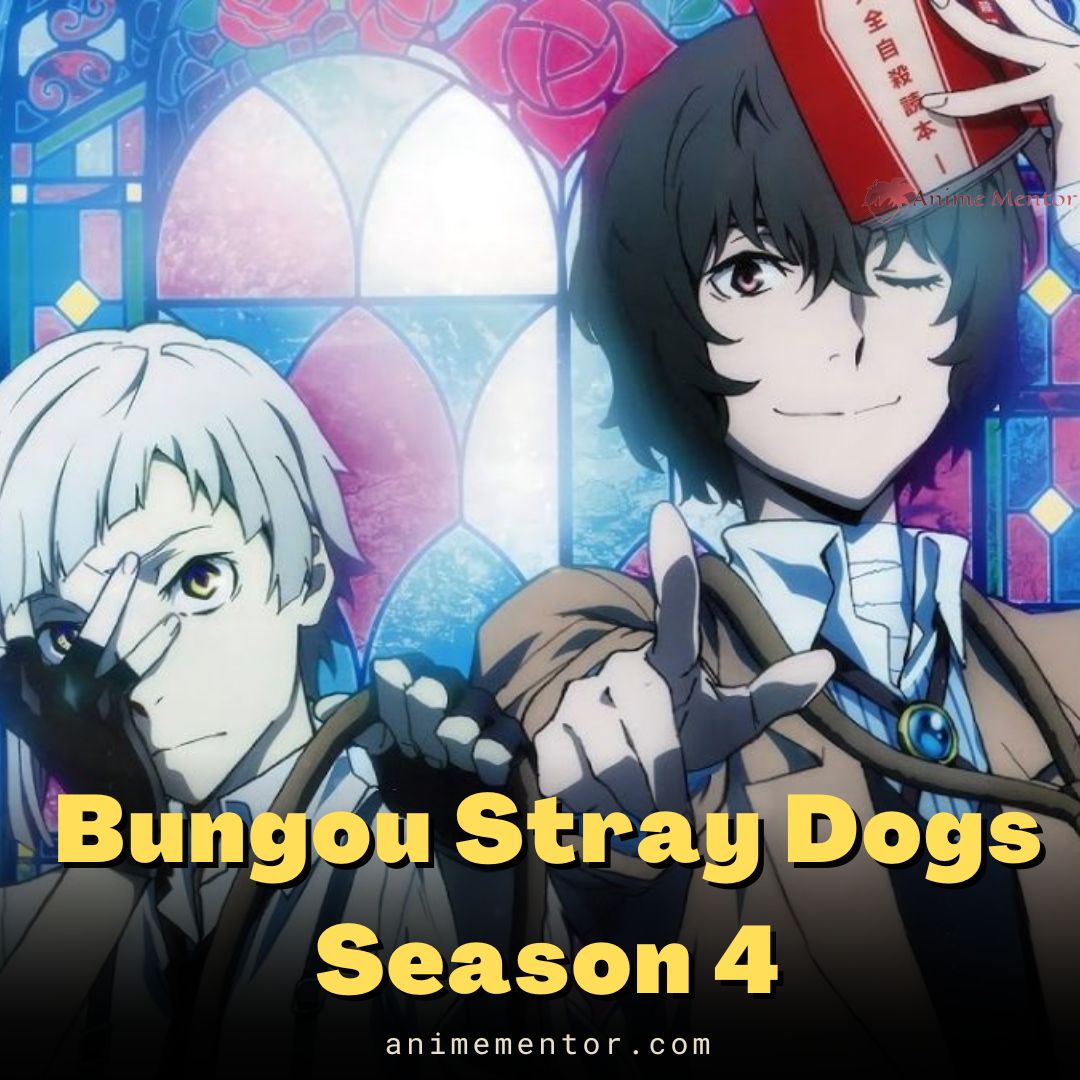 After a 3 year gap, Bungo Stray Dogs finally gets its 4th season adapted. The unique show which uses historical figures as inspiration for its characters and power system was an instant hit among fans as it showed something fun and different from the regular battle anime. The new season should be covering the aftermath of the Cannibalism Arc where we see a battle between Ranpo and a unique character capable of suppressing evidence. It will mostly also cover the Hunting Dogs Arc where we see the Armed Detective Agency gets framed as terrorists and chased by an extremely powerful military unit.
NieR: Automata Ver1.1a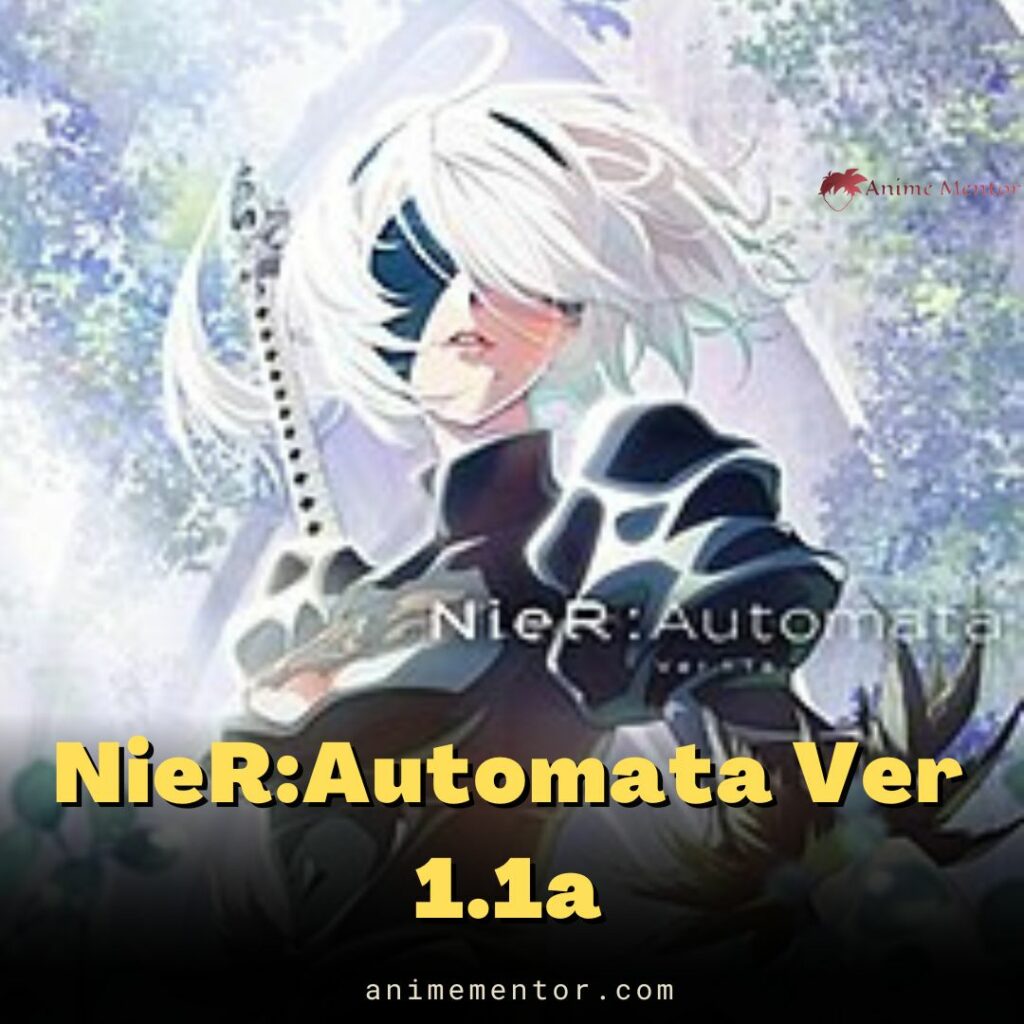 The very popular and loved action role-playing game, NieR: Automata, finally gets an anime adaptation. While video games are notoriously known to be adapted poorly, A-1 Pictures, most known for making Kaguya Sama and Sword Art Online are overseeing it so there is plenty of reasons for fans to be excited. Its story follows a war between human-made androids who lack emotion and a machine army from another world who wish to occupy the world.
Don't Toy With Me, Miss Nagatoro 2nd Attack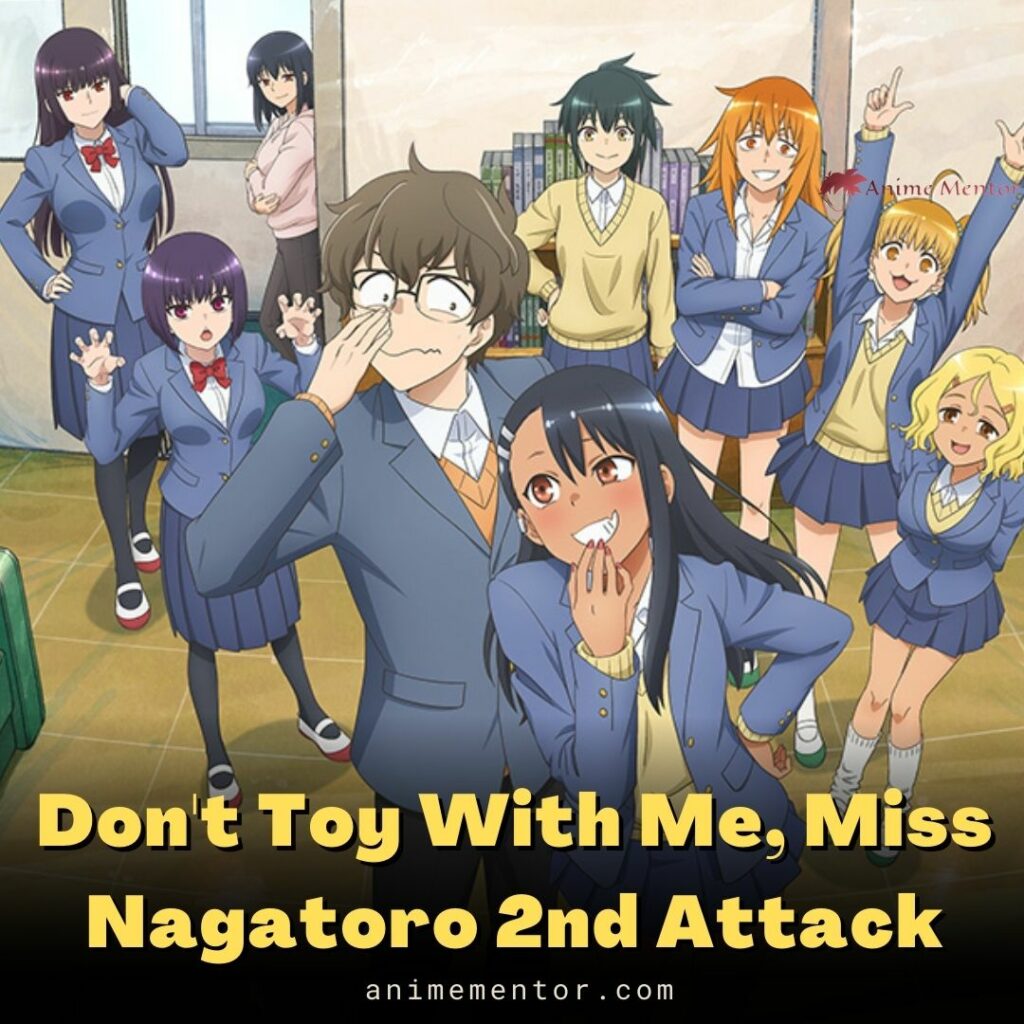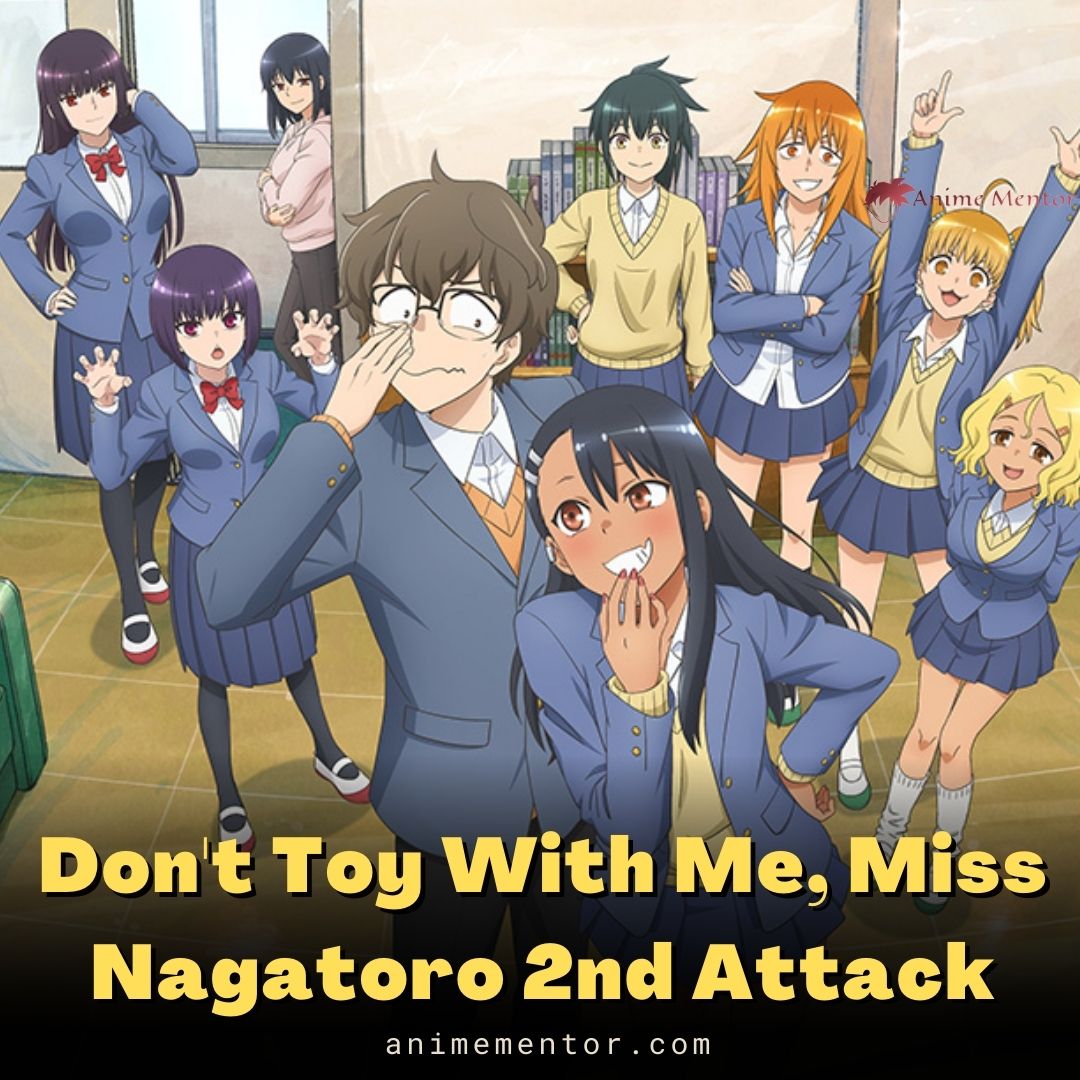 A very valuable addition to the world of comedy anime, Don't Toy with me, Miss Nagatoro will also be returning for its second season in winter. With its vibrant plot which follows a sadistic yet loveable girl constantly teasing and making fun of her senior, it is bound to be a very enjoyable ride filled with humorous scenarios as we see a romantic relationship bud between the two.
Spy Kyoushitsu (Spy Classroom)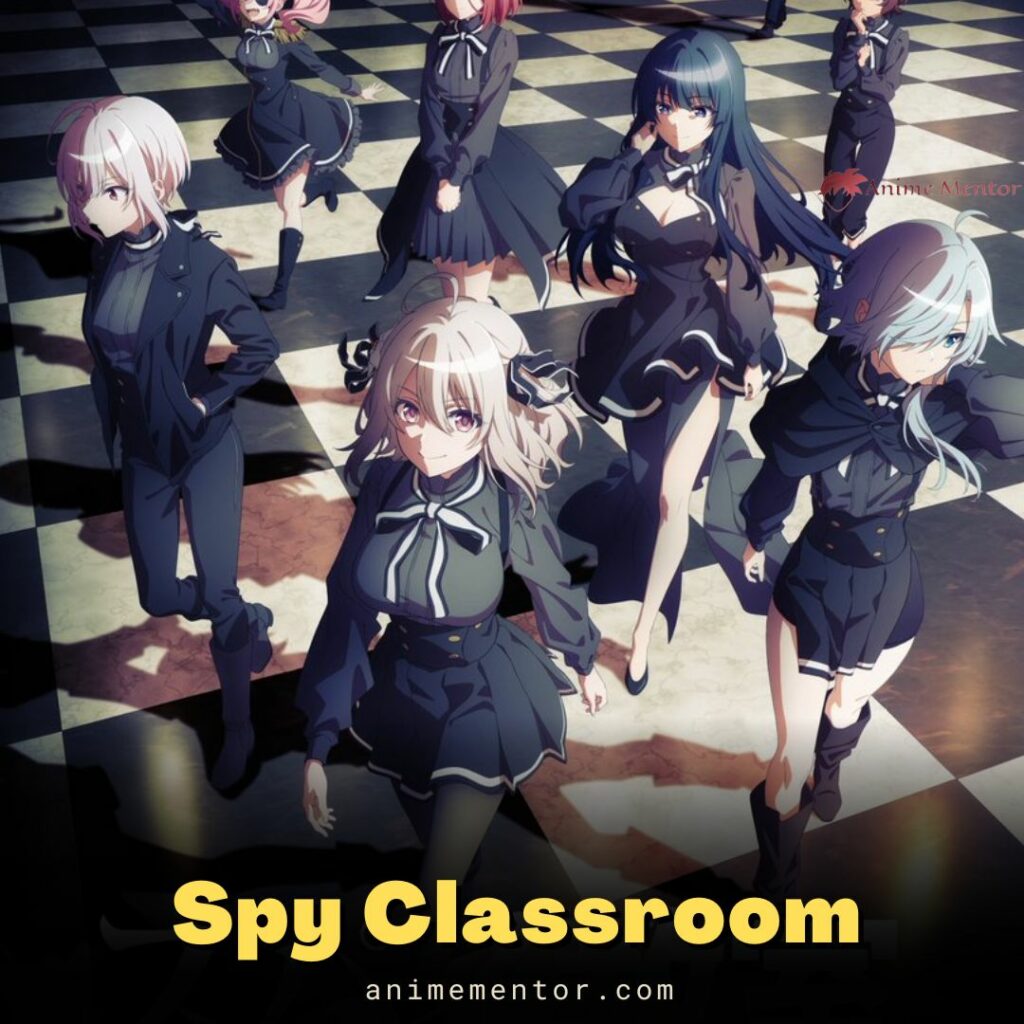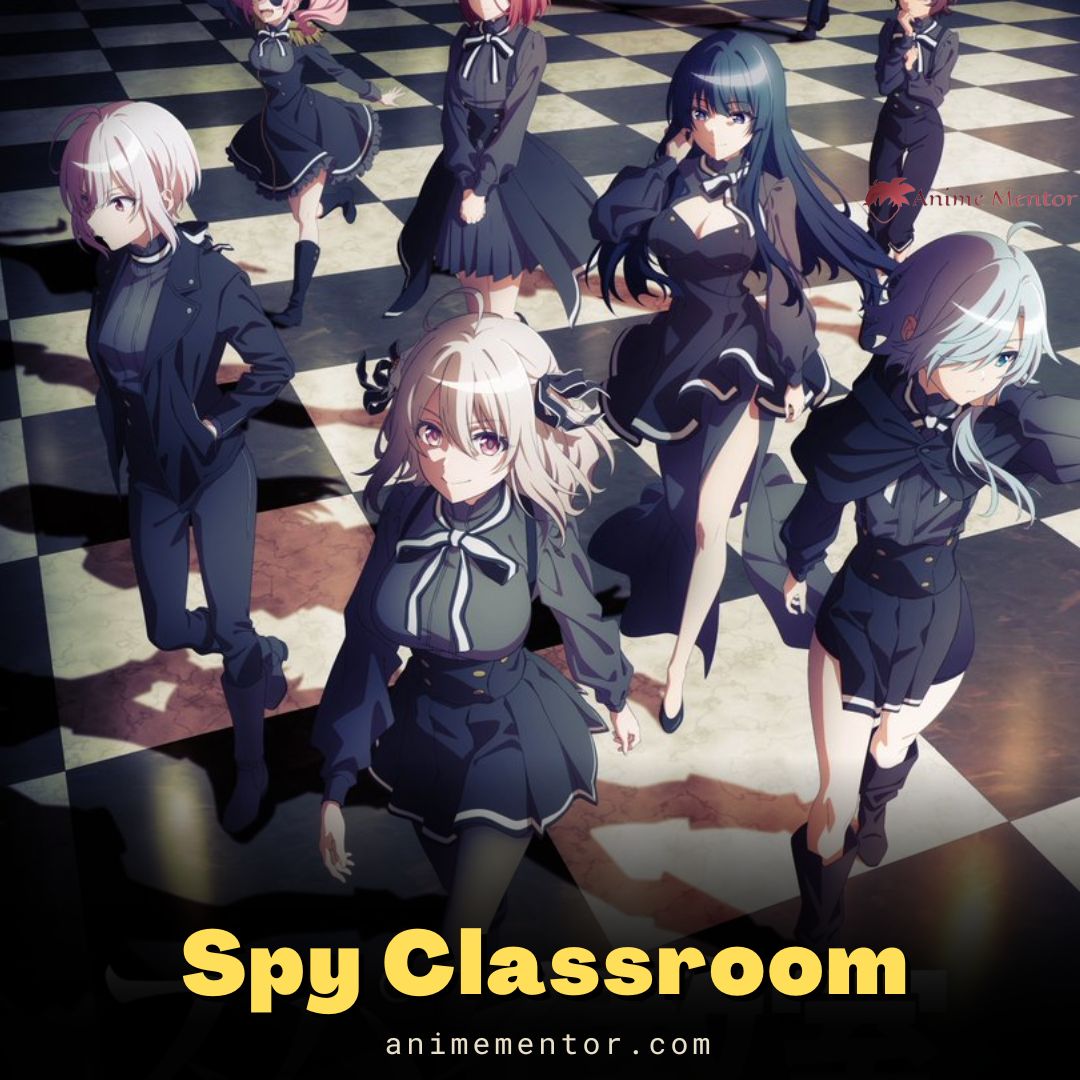 Adapted from the Light Novel, Spy Room as the name suggests is a dynamic story that follows spies being trained for the purpose of being useful to the government. Our protagonist, Lily, who barely managed to pass her exams in the spy-training institute is stuck working with problematic and interesting individuals. With a combination of comedy and action, Spy Room is filled with an interesting ensemble of characters and has a high potential of being one of the underdogs of the season.
Trigun Stampede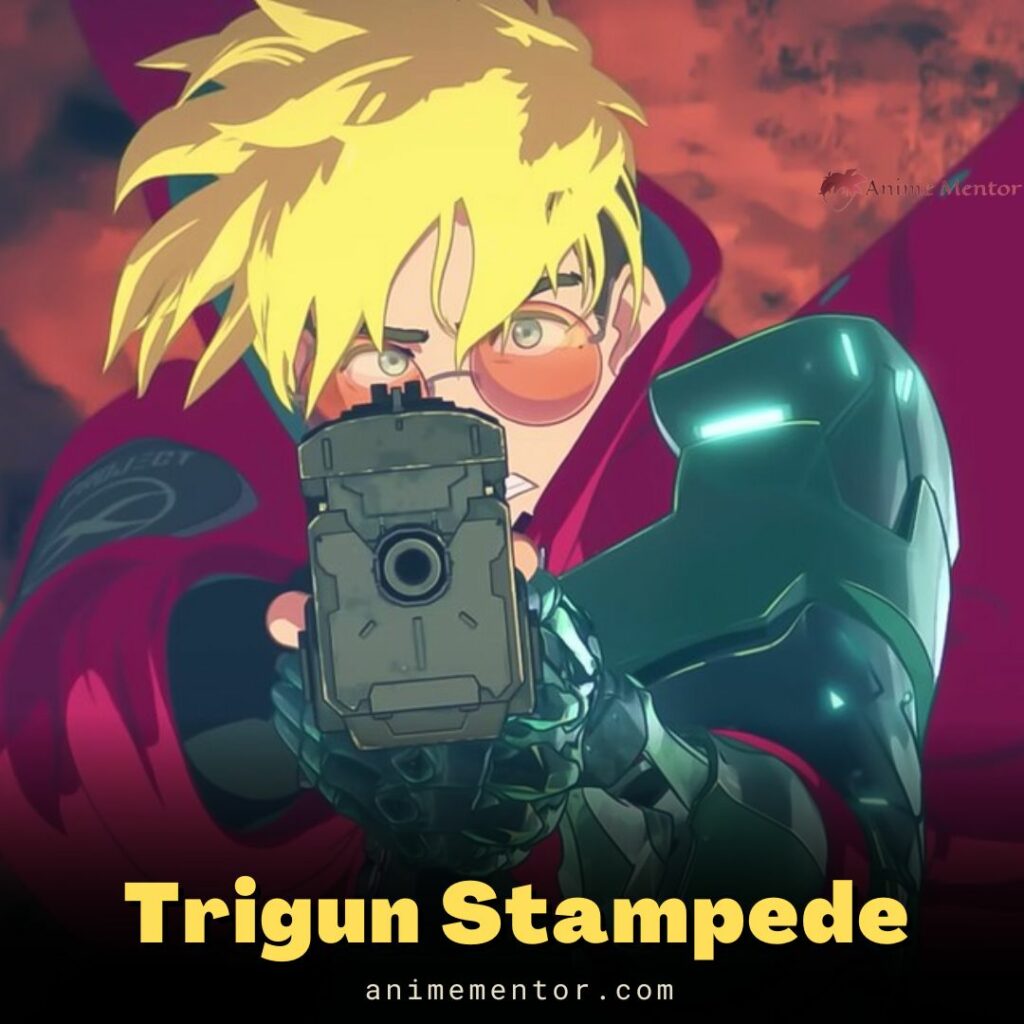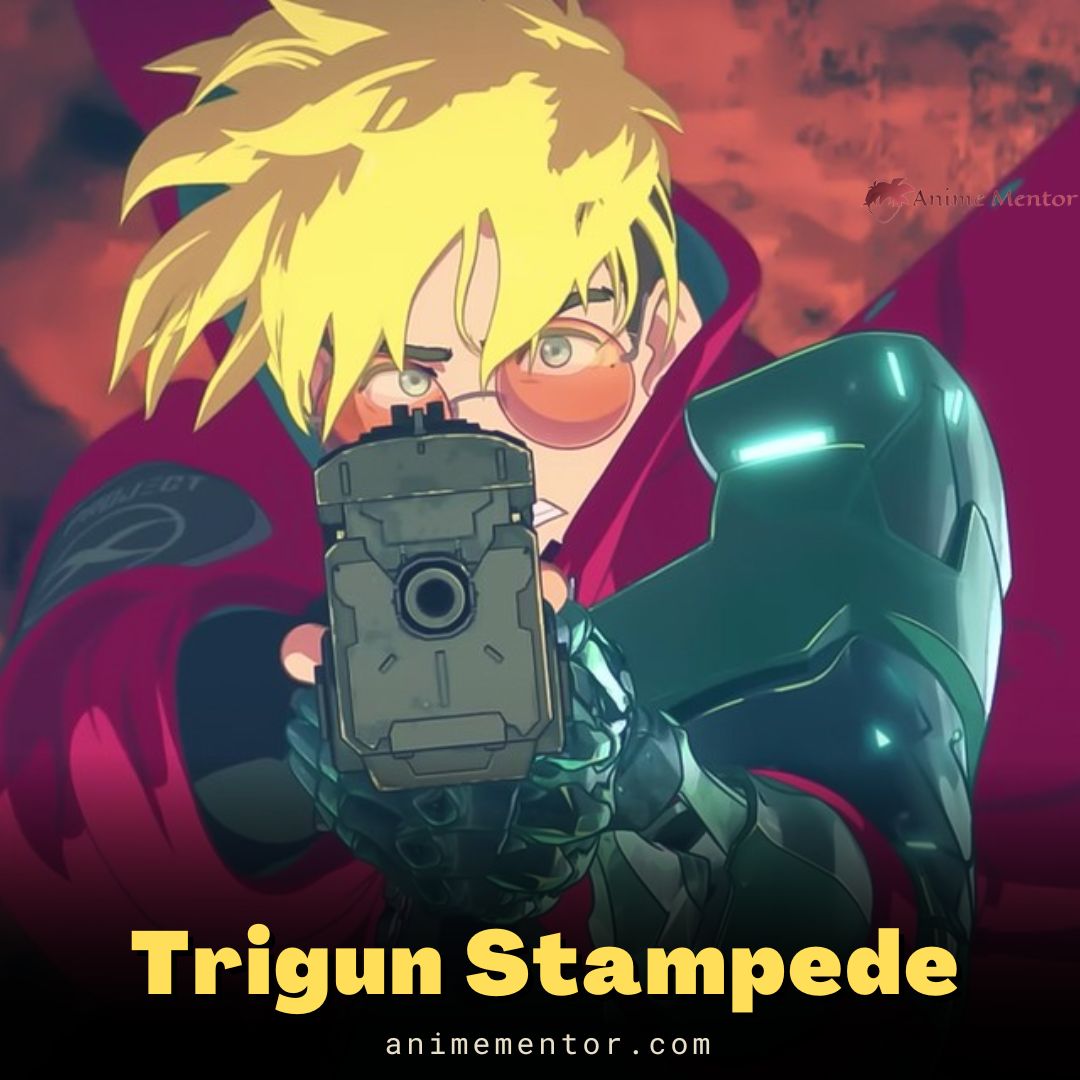 Trigun Stampede is a new anime project which tells us a modern retelling of the story of Trigun while adding several elements to it. With its eccentric characters and amazing action sequences along with the success of the original, this is destined to be one of the frontrunners in the new season. It is also being animated by Studio Orange, which is known for its great work with CGI so we can be sure of seeing a lot of explosive and exhilarating scenes.
Kubo Won't Let Me Be Invisible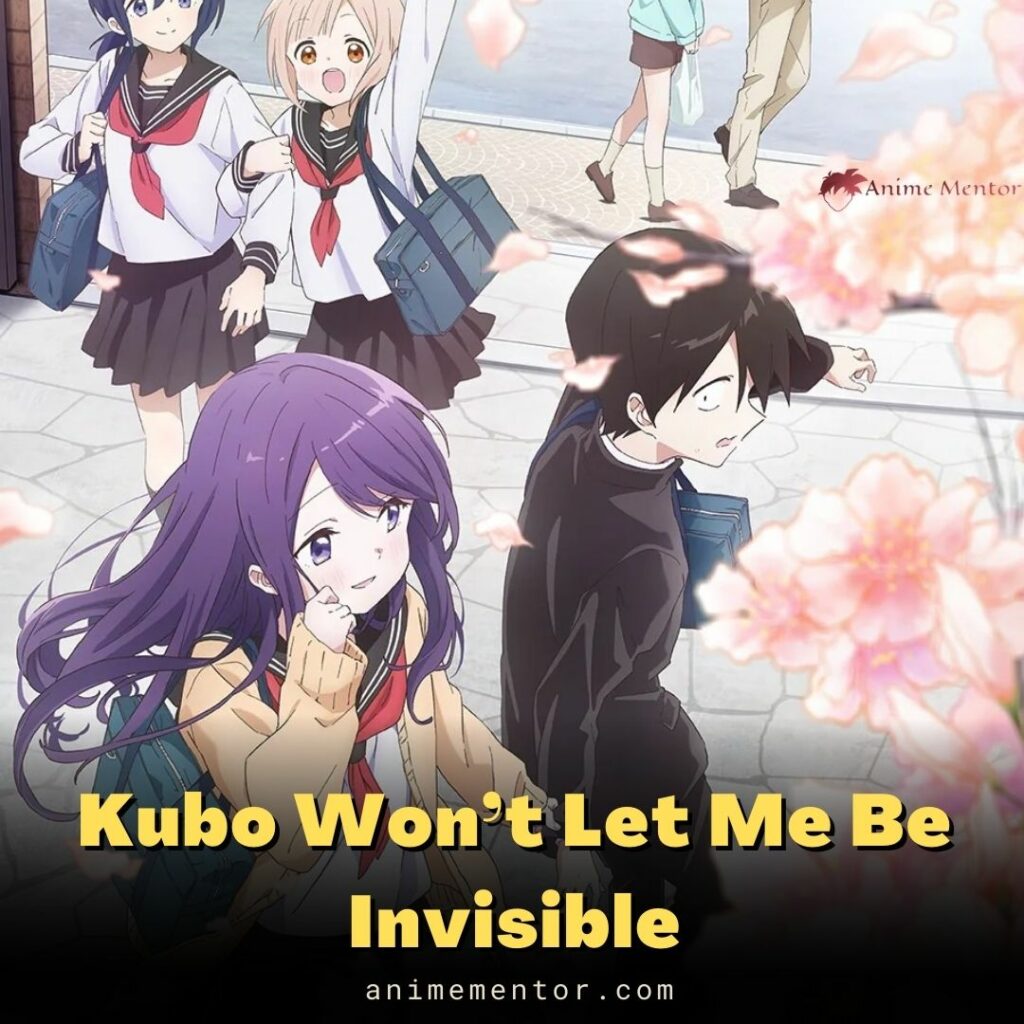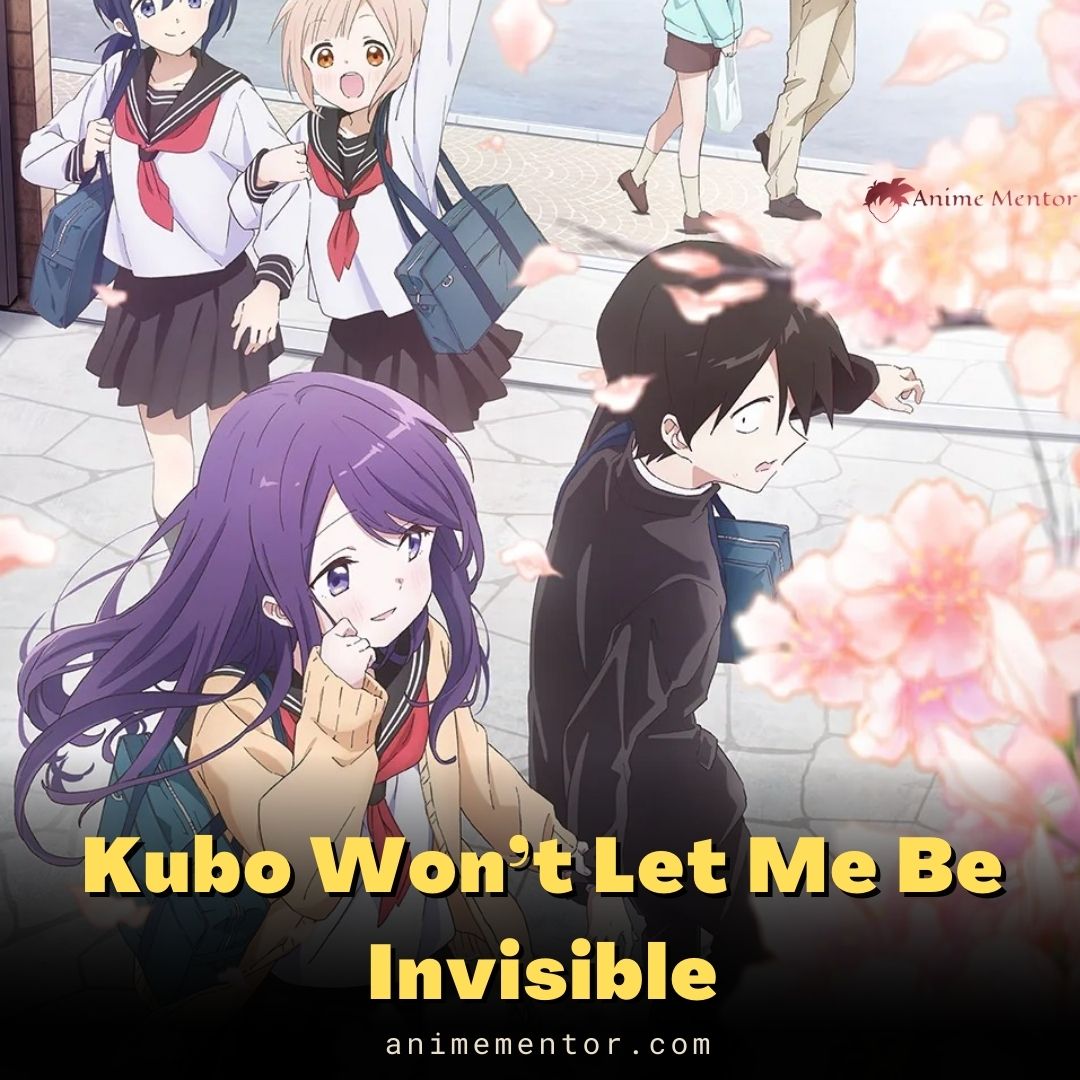 Kubo Won't Let Me Be Invisible is a very sweet and wholesome story that tells us the tale of a young boy who lacks presence and a girl who is the only person to notice him in class. While she enjoys teasing him, she also helps in living life to the fullest as she pushes him to step outside his comfort zone and be noticed by others. Through their constant interactions, they eventually even develop feelings for each other.
My Life as Inukai-San's Dog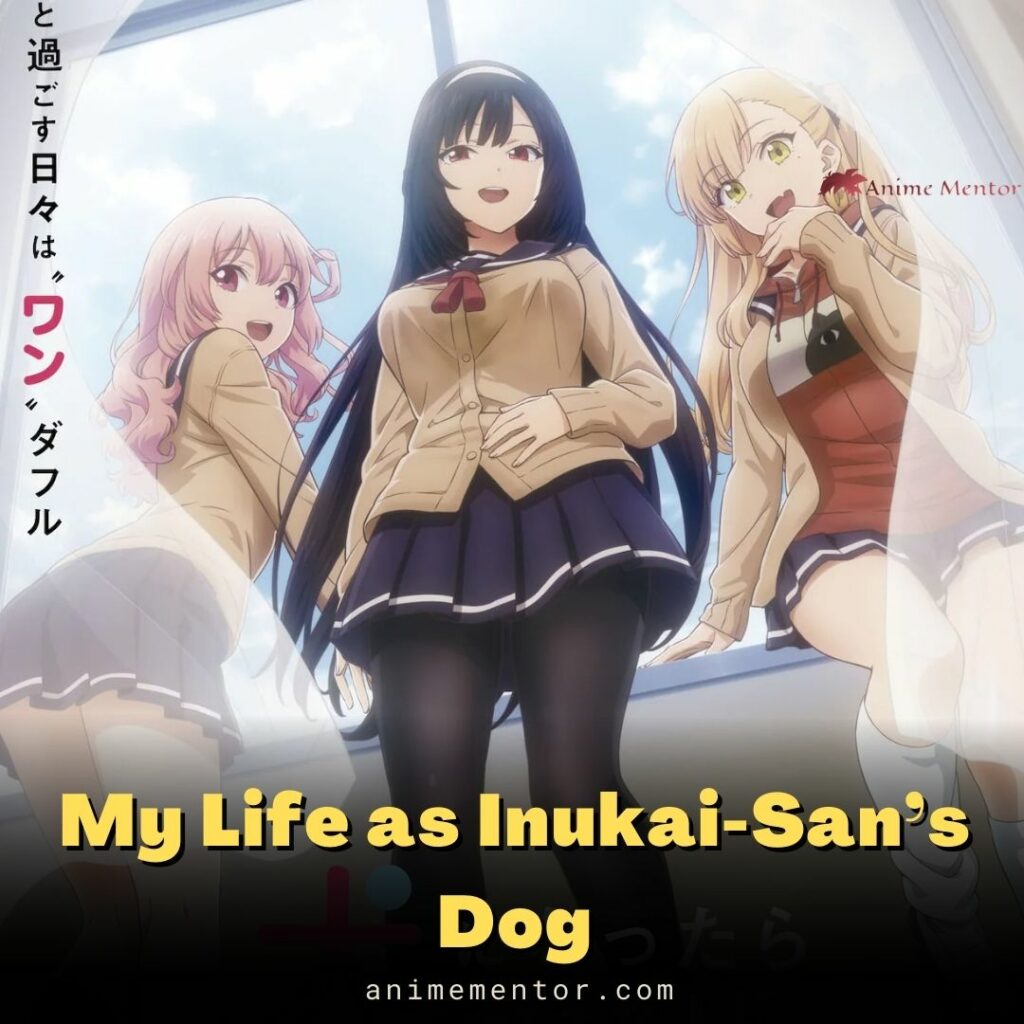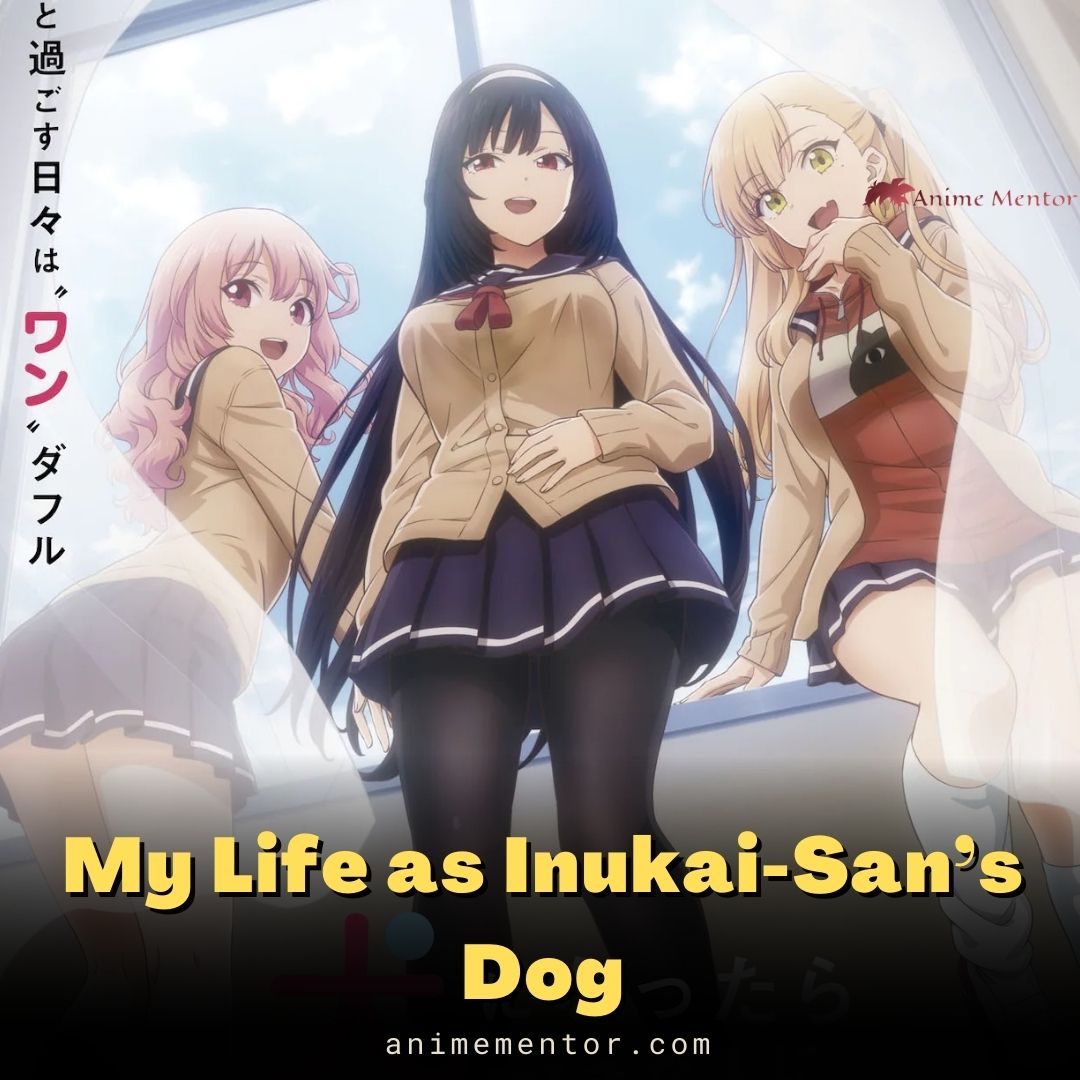 For the more adventurous fans who enjoy adult elements in their show, this anime is a perfect fit. While it revolves around the story of our protagonist who turned into a dog and becomes the pet of his beautiful classmate, the series takes a more perverted approach rather than going the wholesome route. It is very funny while being filled with Ecchi scenes.
My Life as Inukai-San's dog is guaranteed to be a wild ride for anyone who plans on watching it.
The Ice Guy and His Cool Female Colleague
Studio: Zero-G; Liber
Genre: Josei manga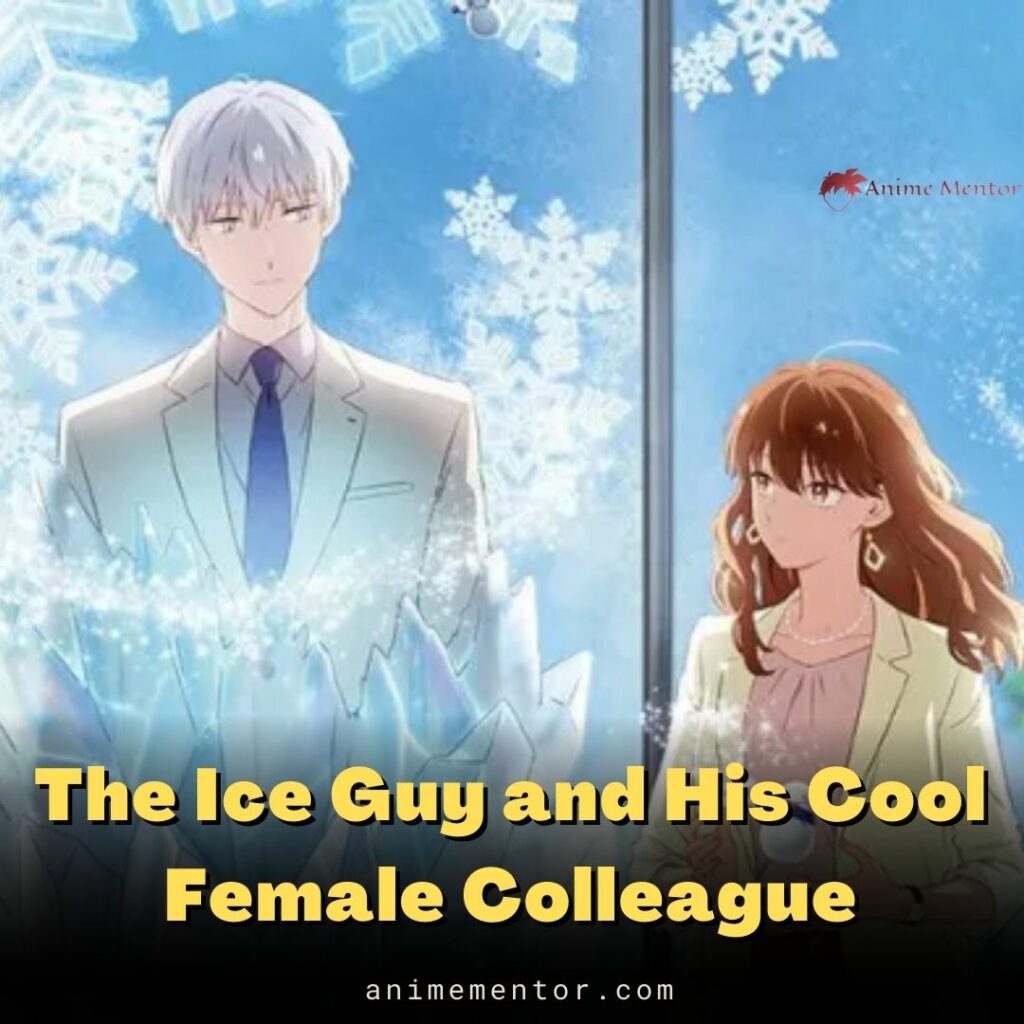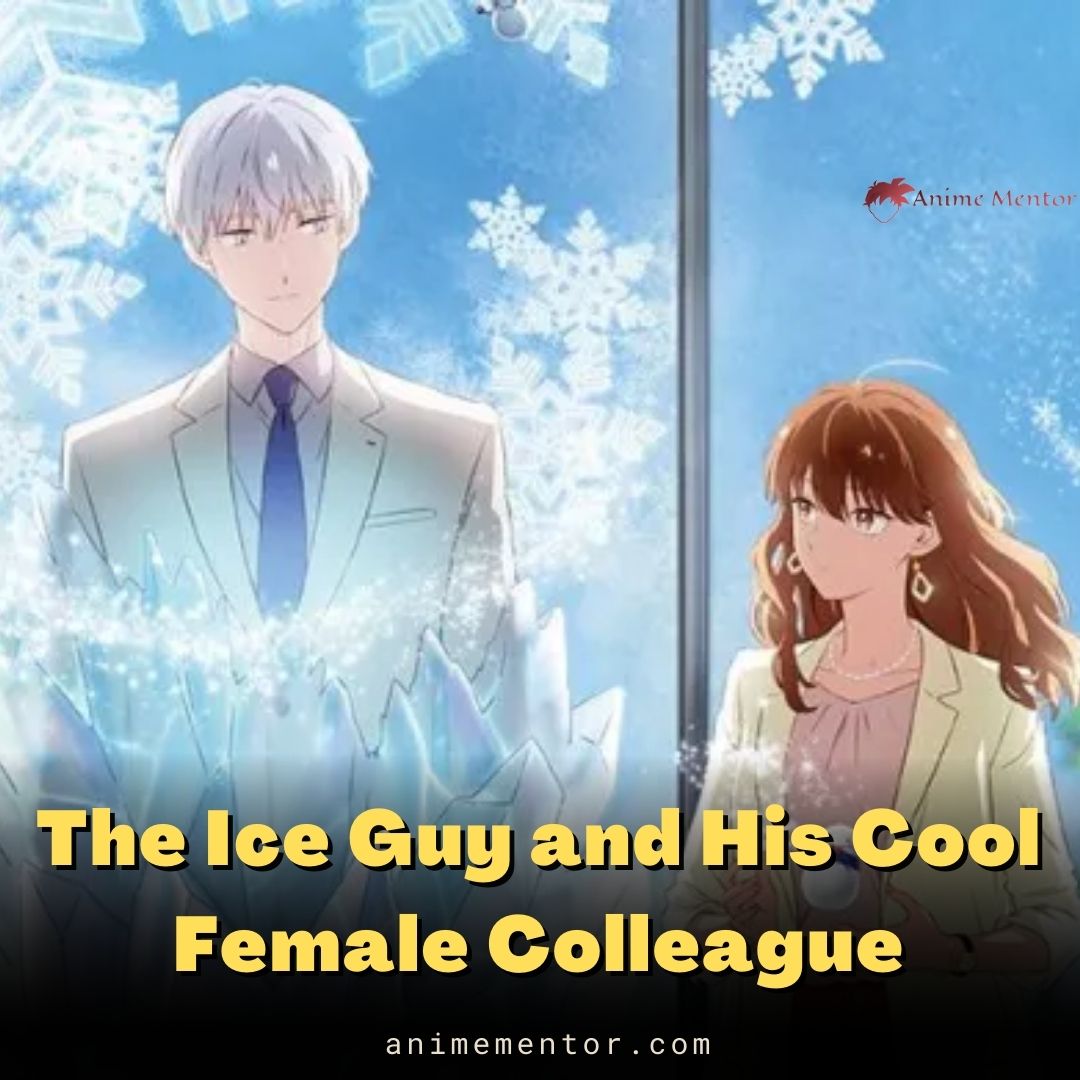 The Magical Revolution of the Reincarnated Princess and the Genius Young Lady
Author: Piero Karasu
Genre: Fiction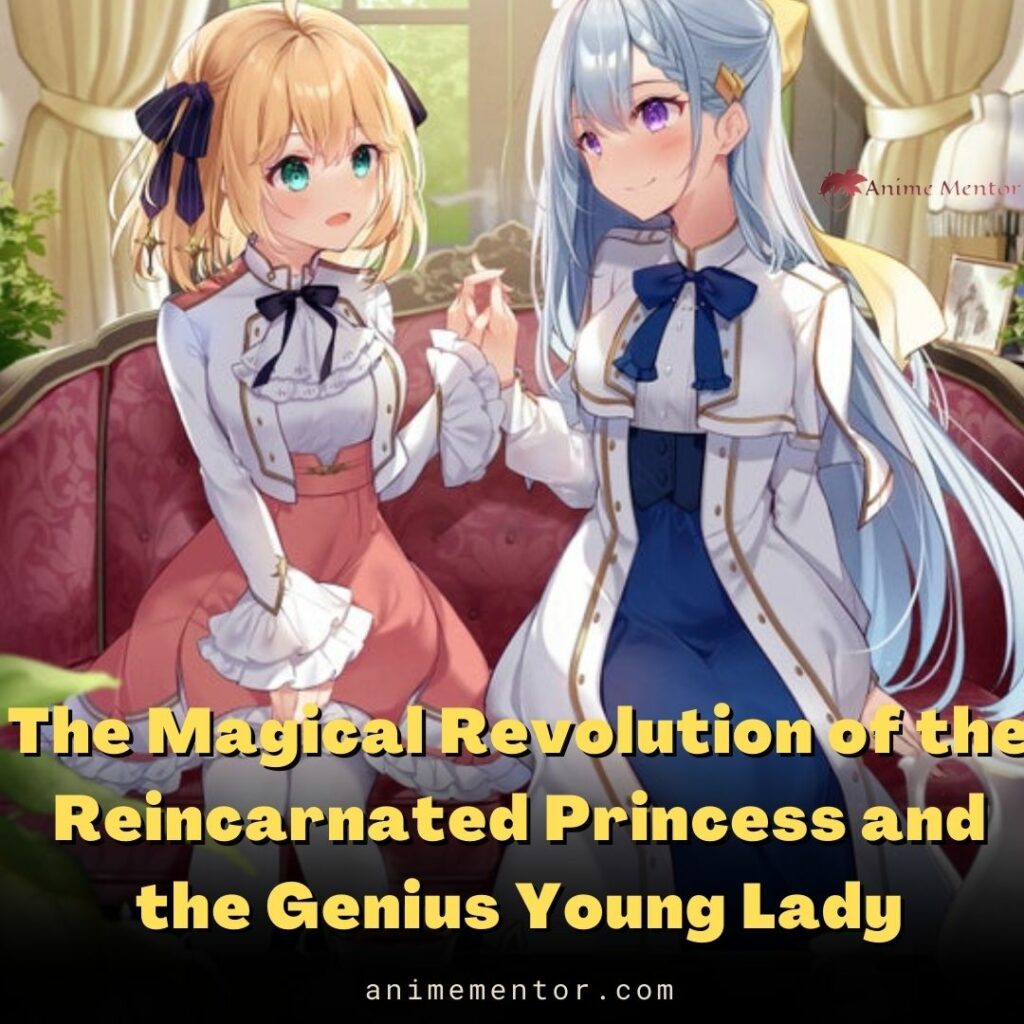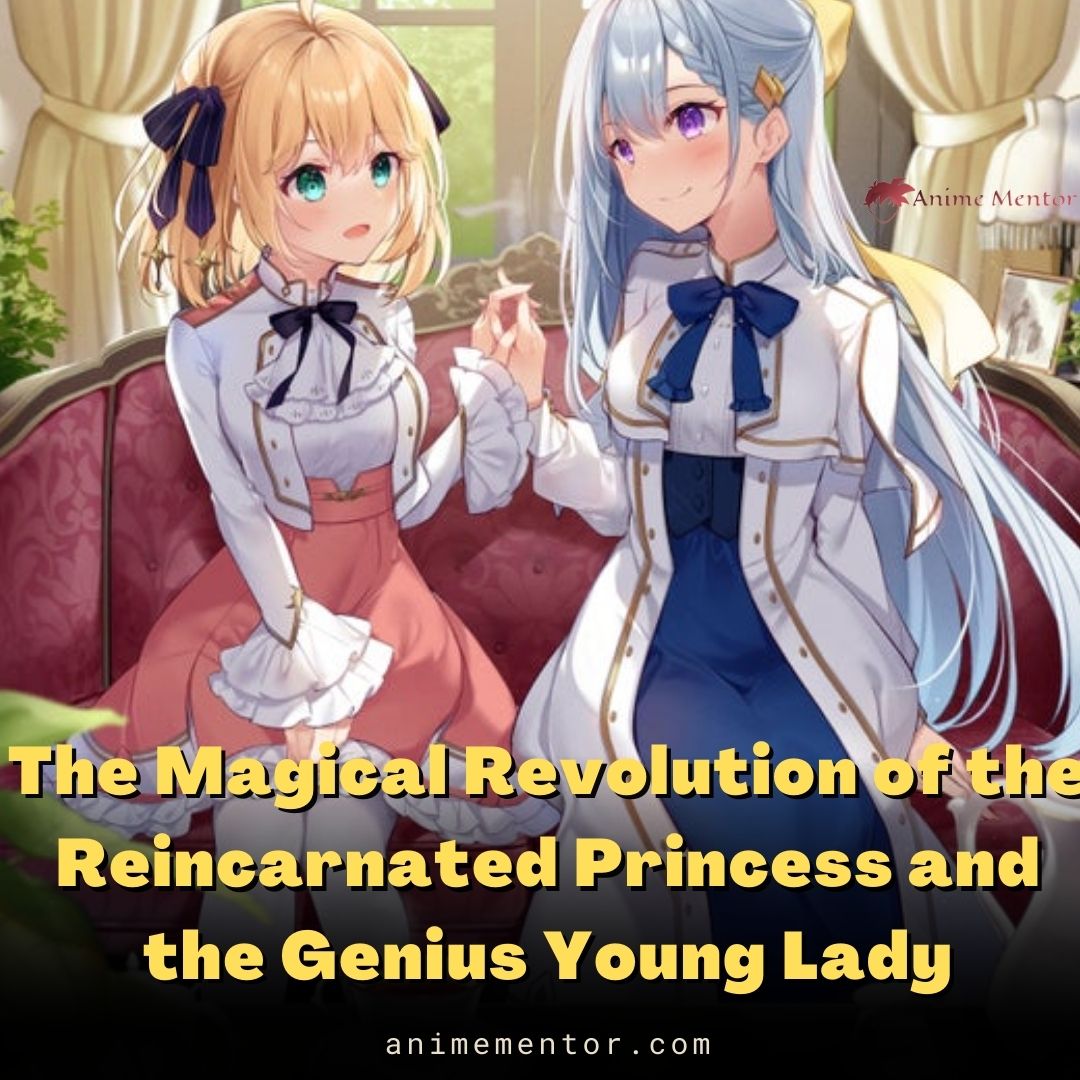 Farming Life in Another World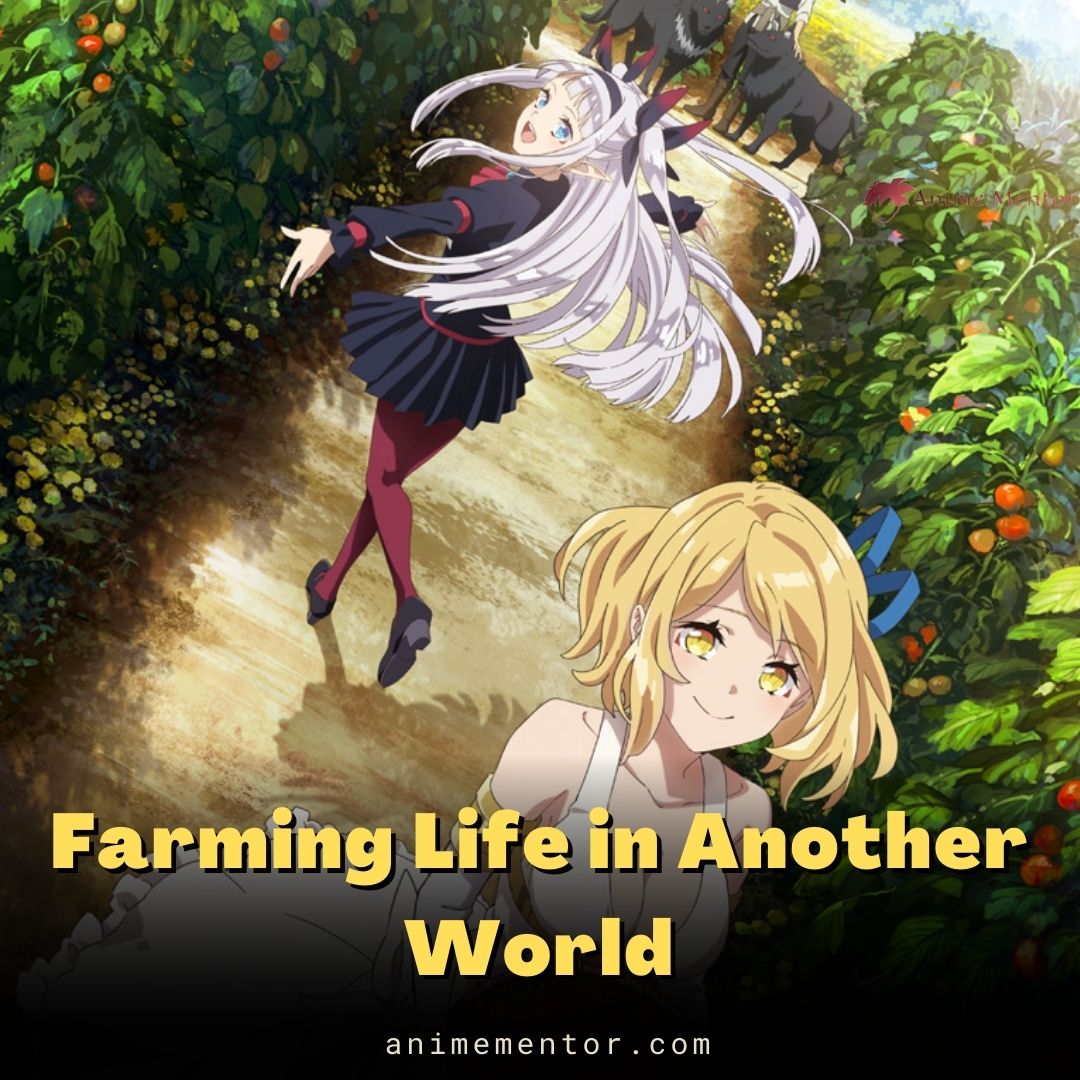 Author: Kinosuke Naito
Genre: Fantasy, isekai
Studio: Zero-G
Is It Wrong to Try to Pick Up Girls in a Dungeon? (season 4, part 2)
Author: Fujino Ōmori
Genre: Fantasy
Studio: J.C.Staff
Episodes: 48 + 3 OVAs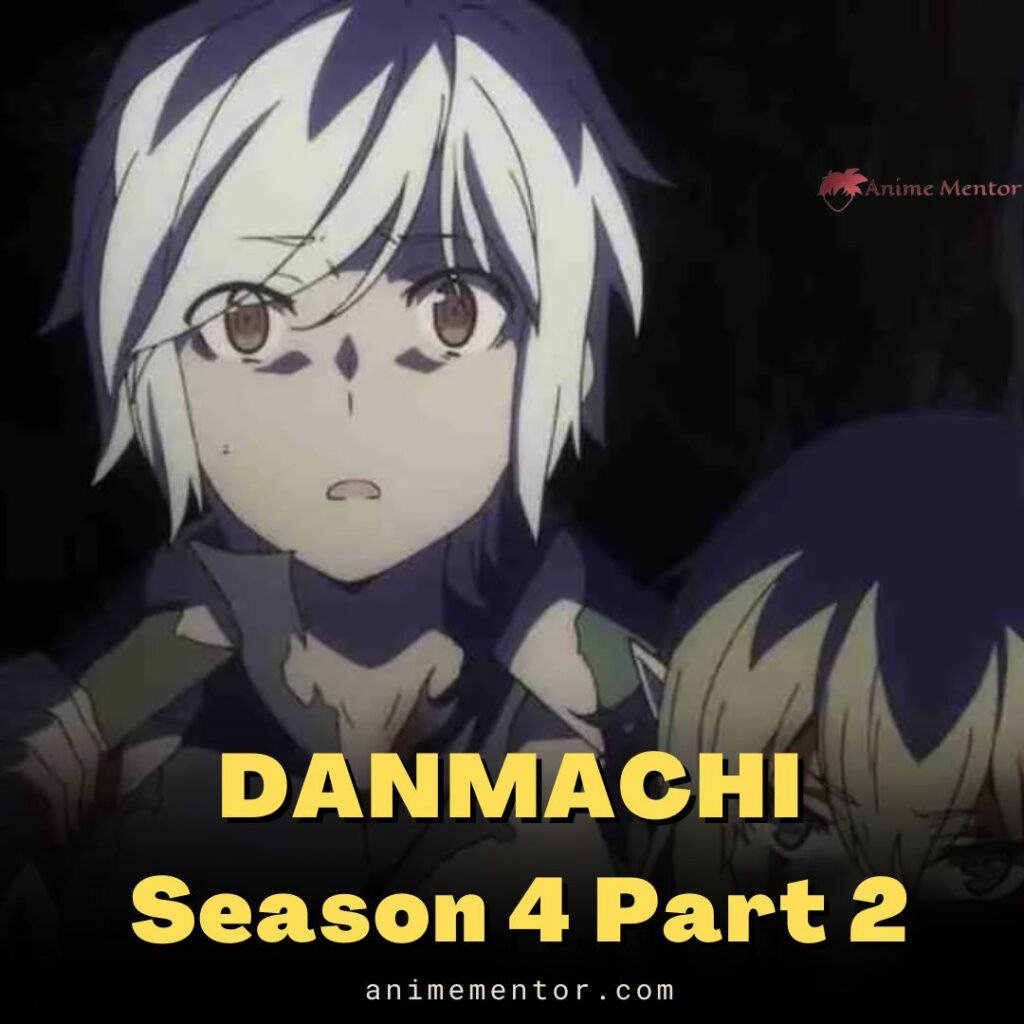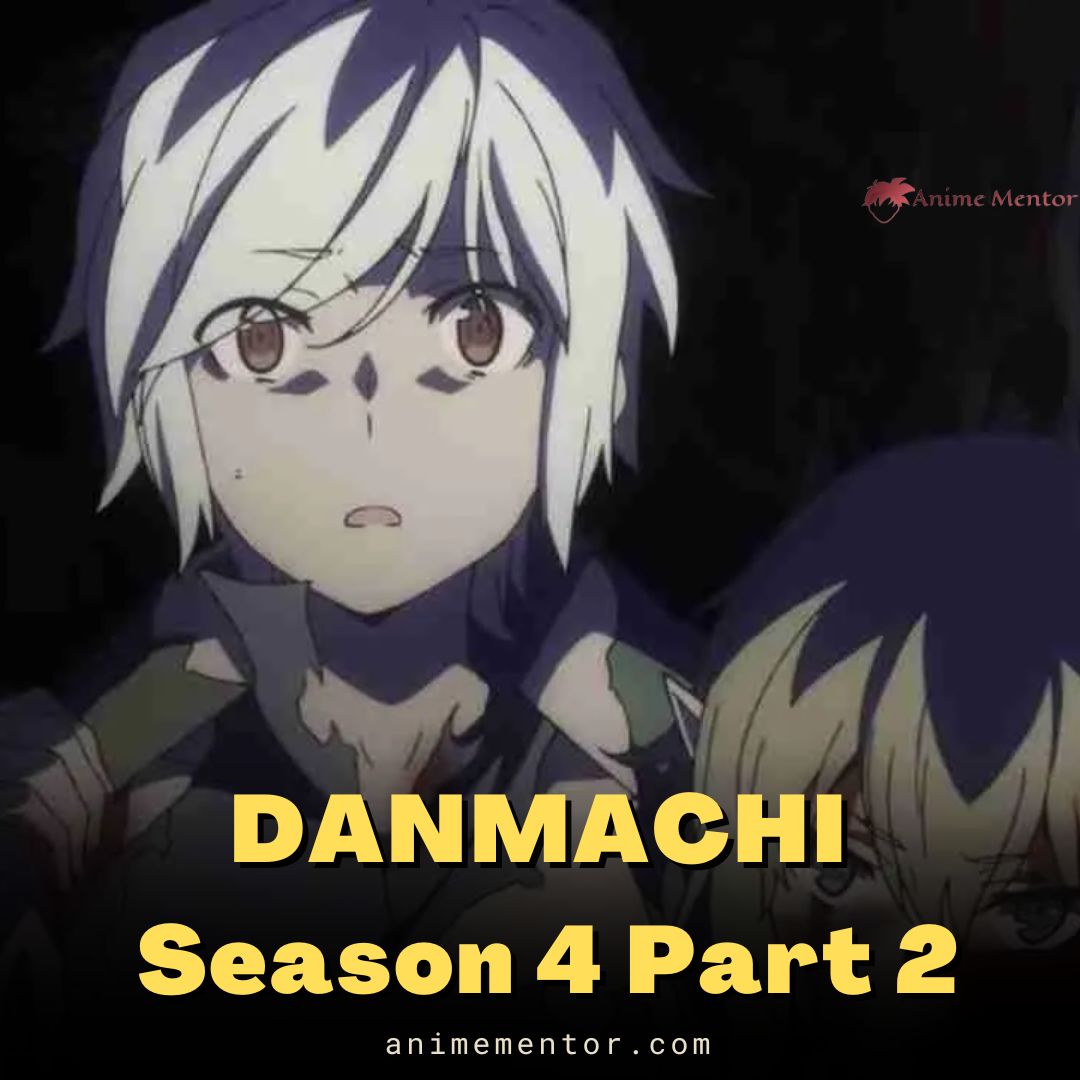 BOFURI: I Don't Want to Get Hurt, so I'll Max Out My Defense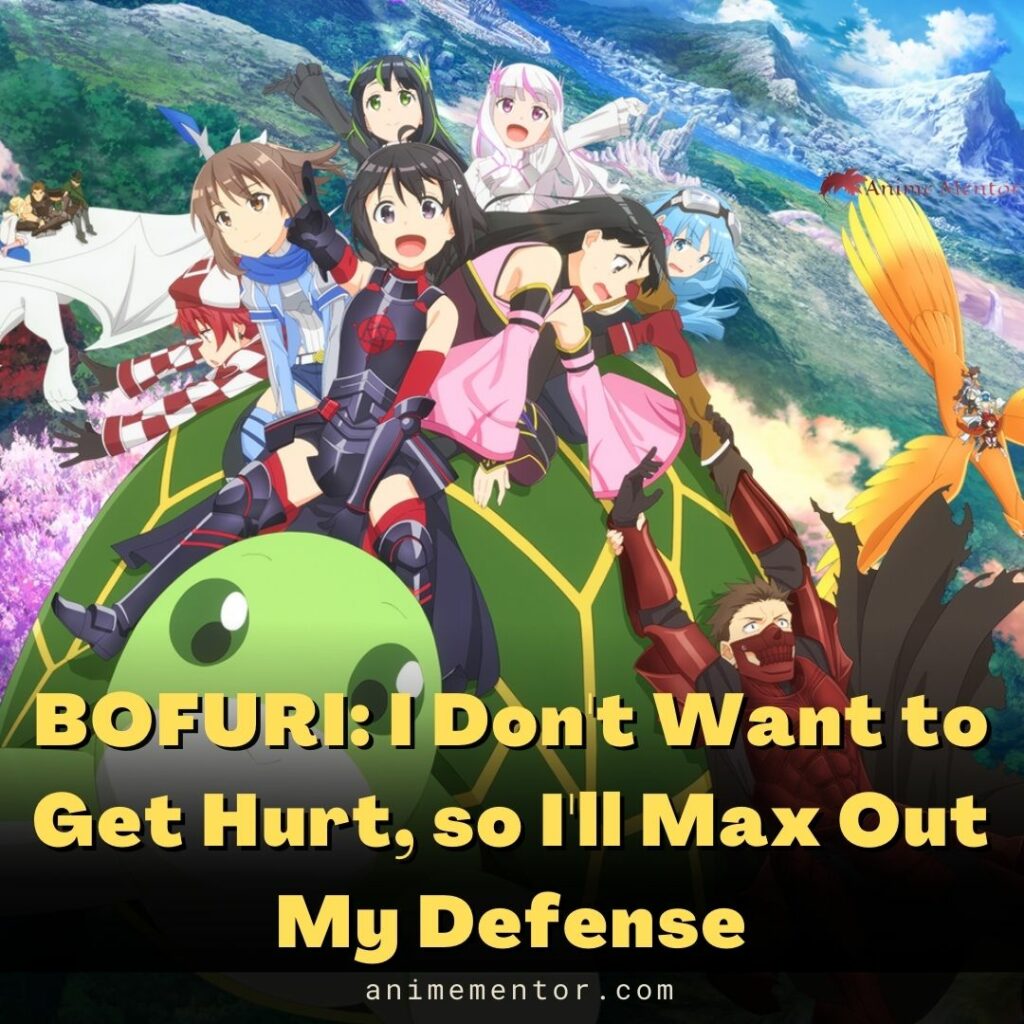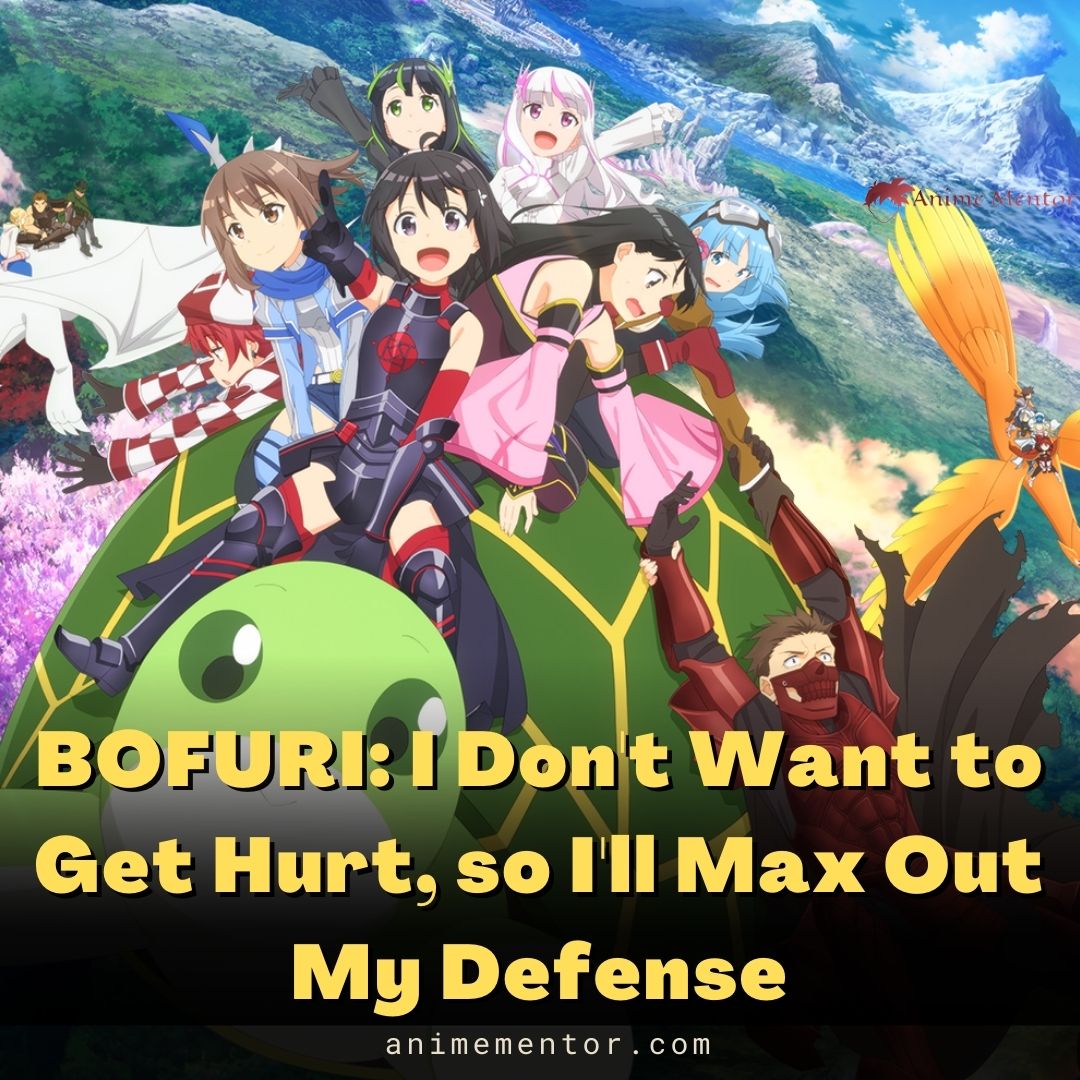 Genre: Comedy
Written: Yuumikan
Studio: Silver Link
Episodes: 12
The Fruit of Evolution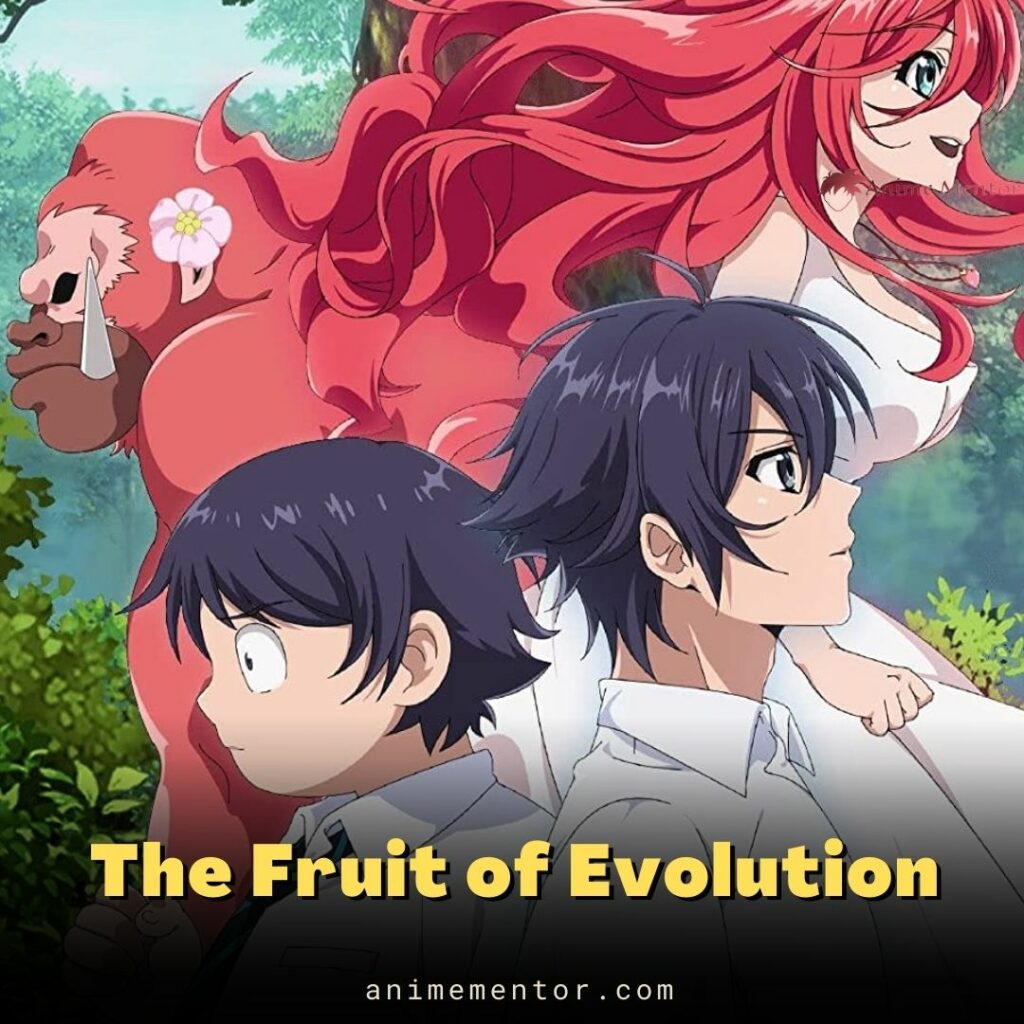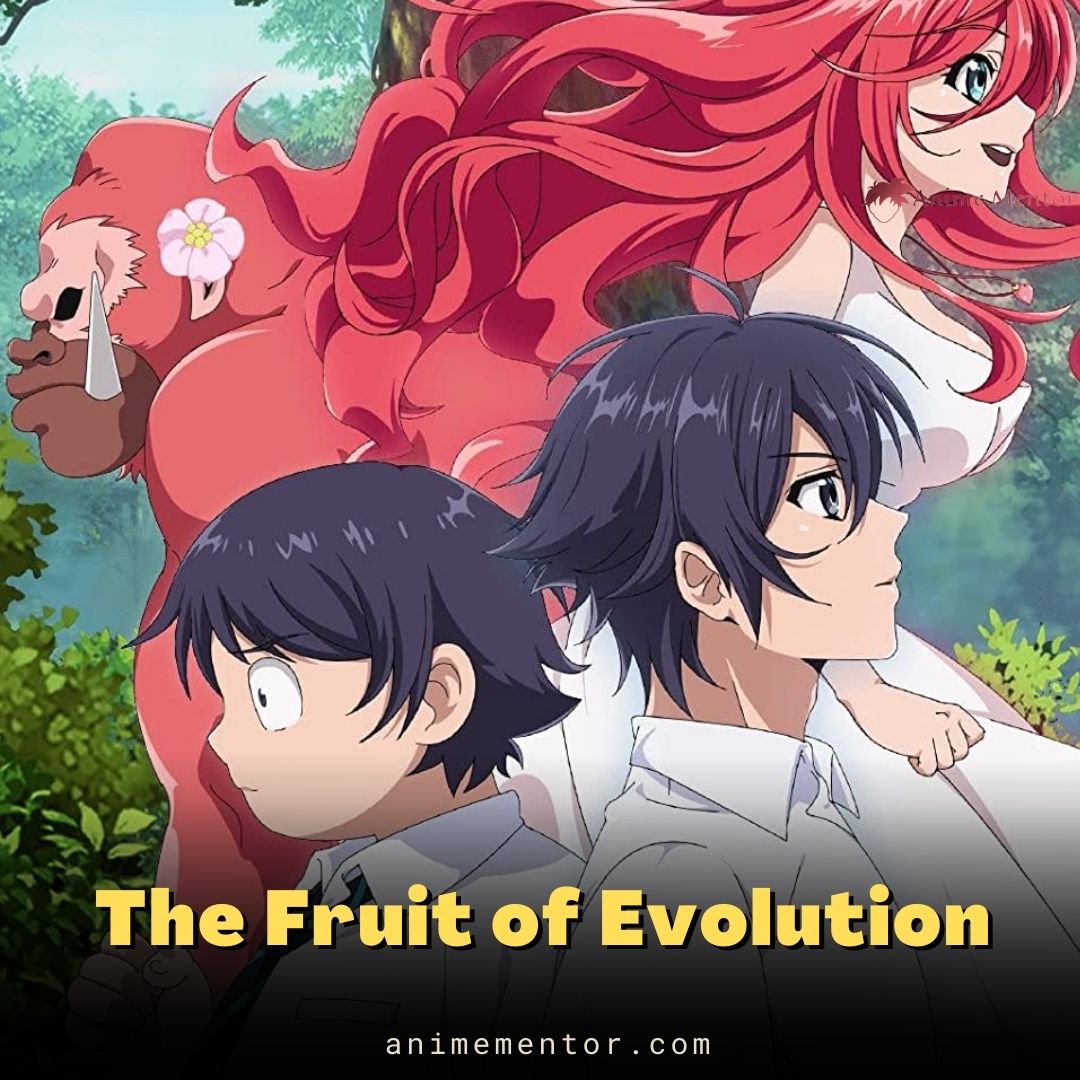 Written by: Miku
Source: Light novel
Genres: Adventure, Fantasy, Romance
Themes: Harem, Isekai
Campfire Cooking in Another World with My Absurd Skill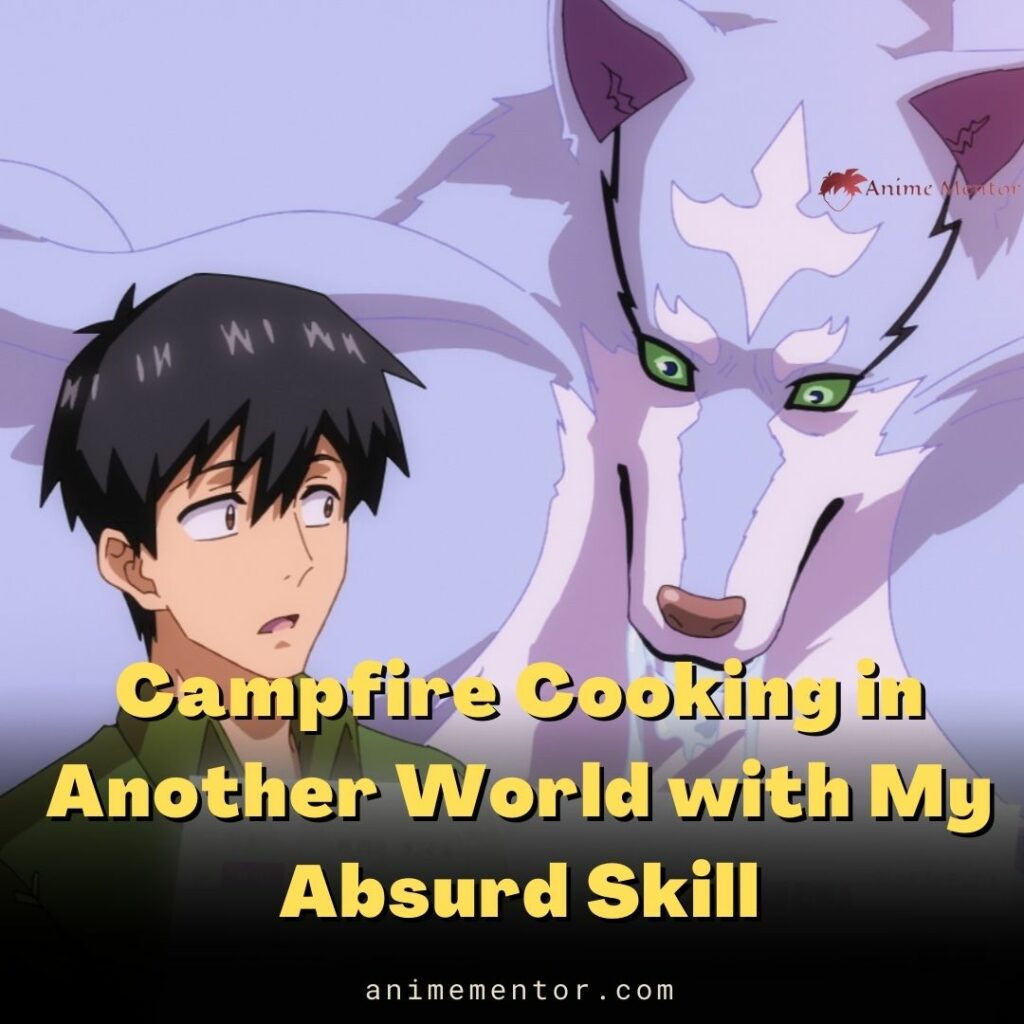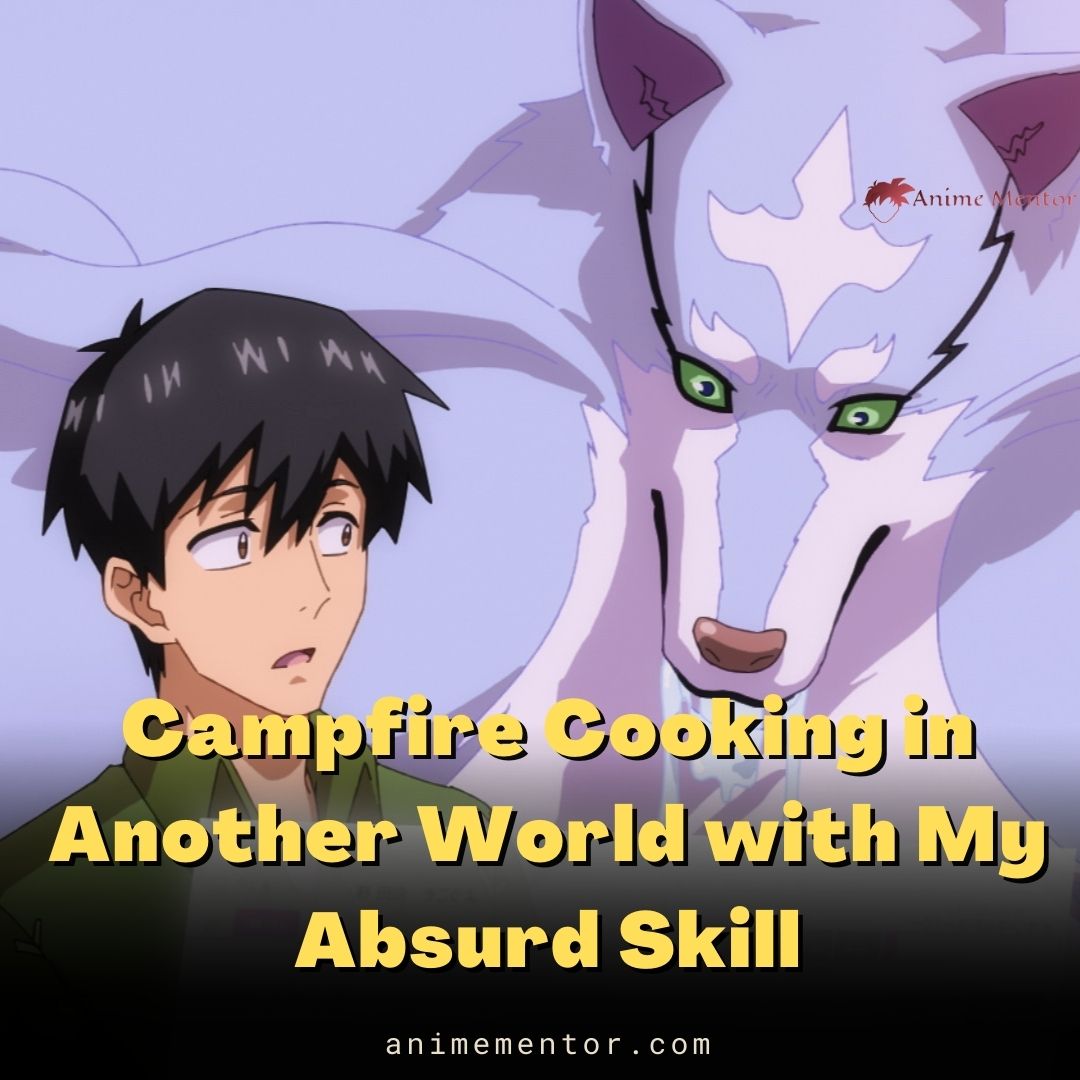 Studios: MAPPA
Source: Light novel
Genres: Adventure, Comedy, Fantasy, Gourmet
Theme: Isekai
Sorcerous Stabber Orphen: Chaos in Urbanrama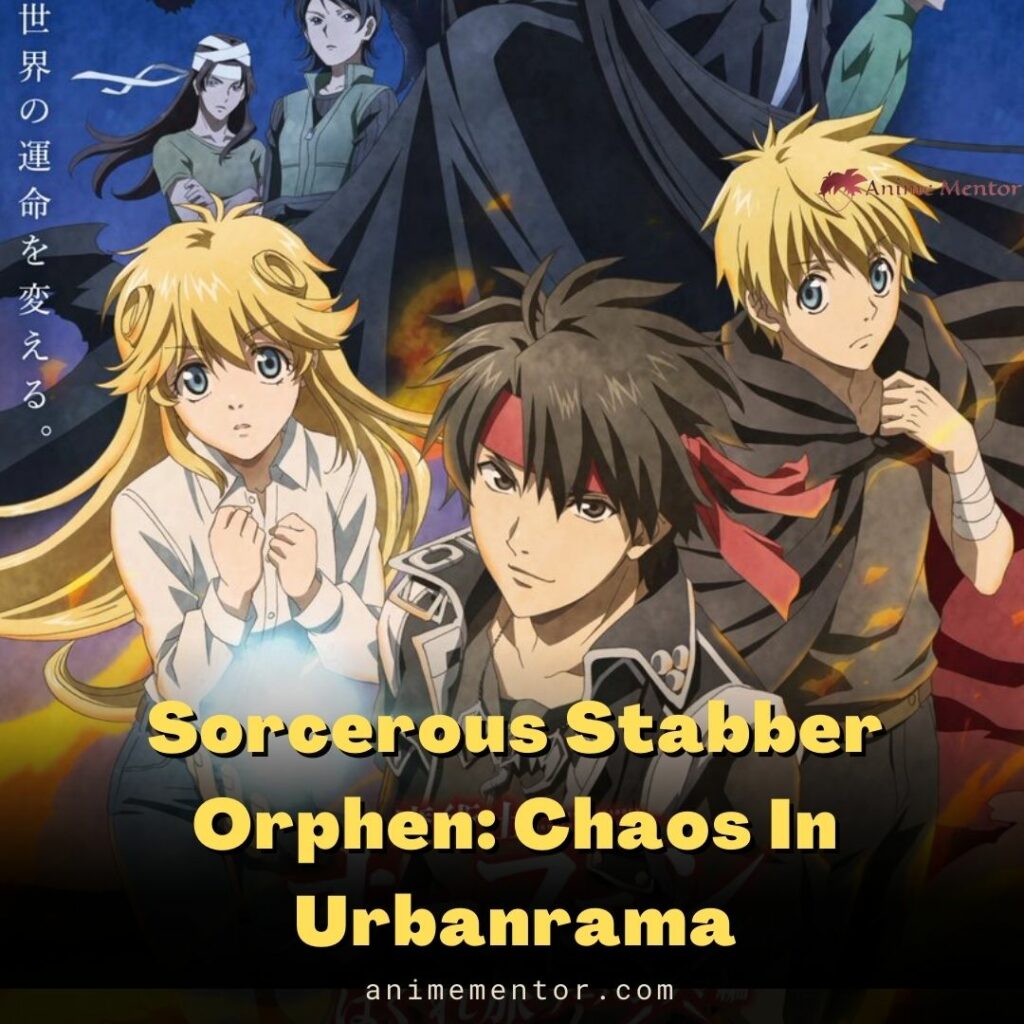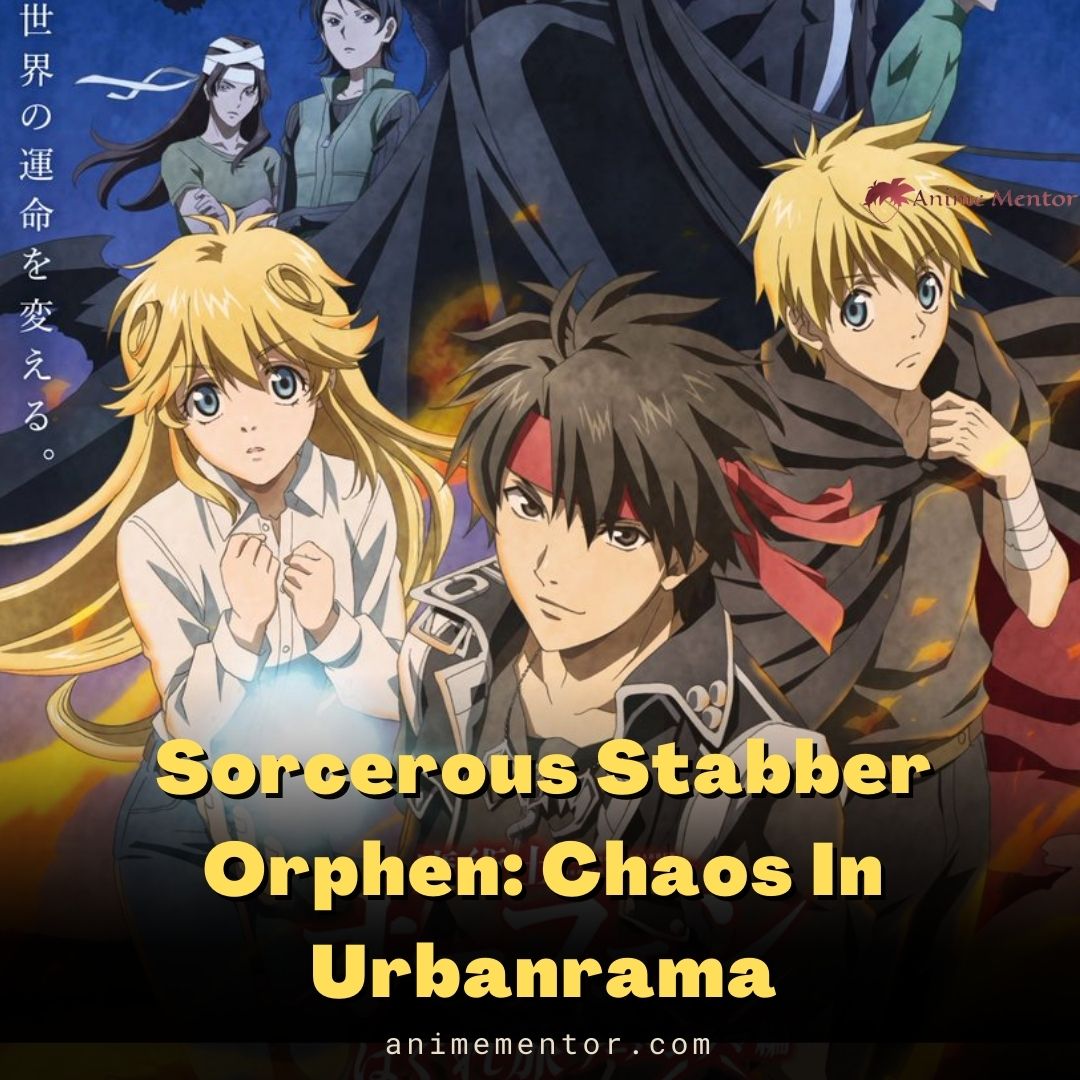 Written by: Kenji Konuta
Studios: Studio Deen
Source: Light novel
Genres: Action, Adventure, Drama, Fantasy
Theme: Martial Arts
Reborn to Master the Blade: From Hero-King to Extraordinary Squire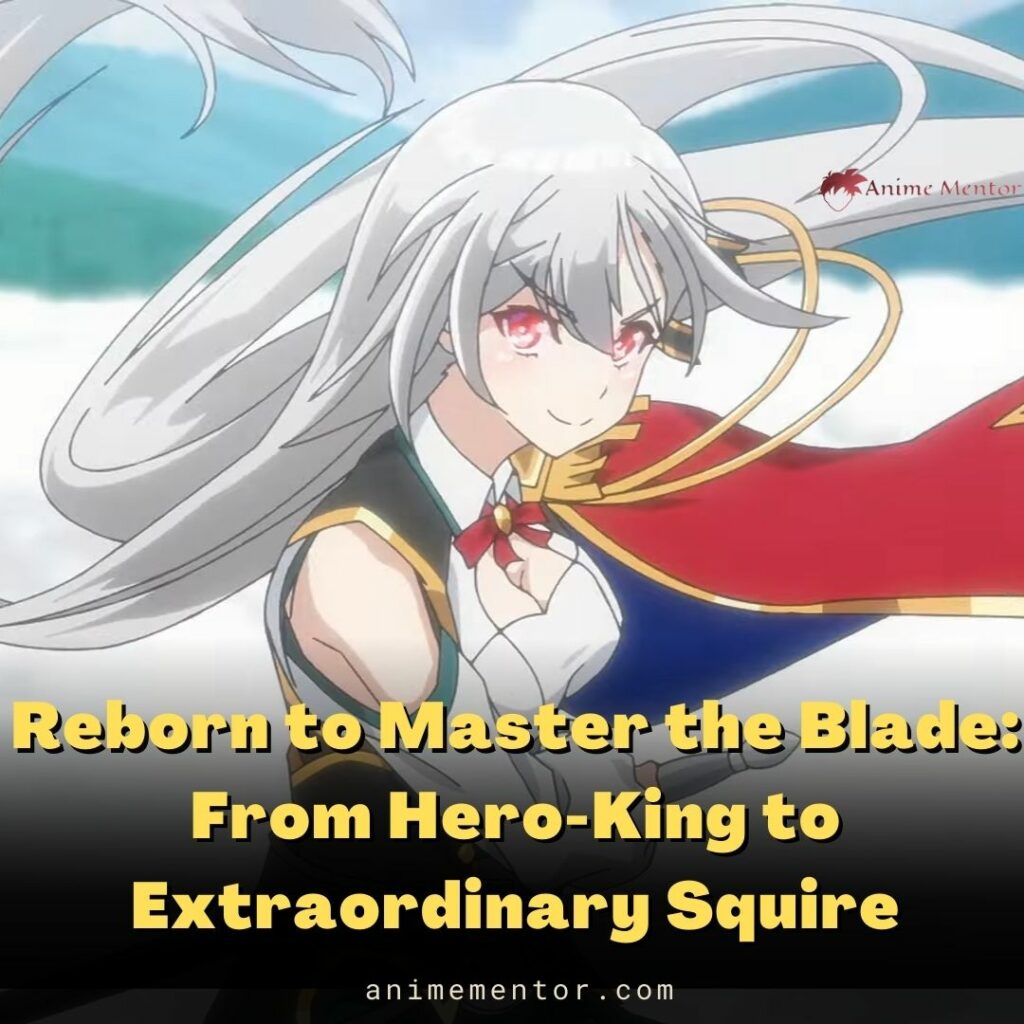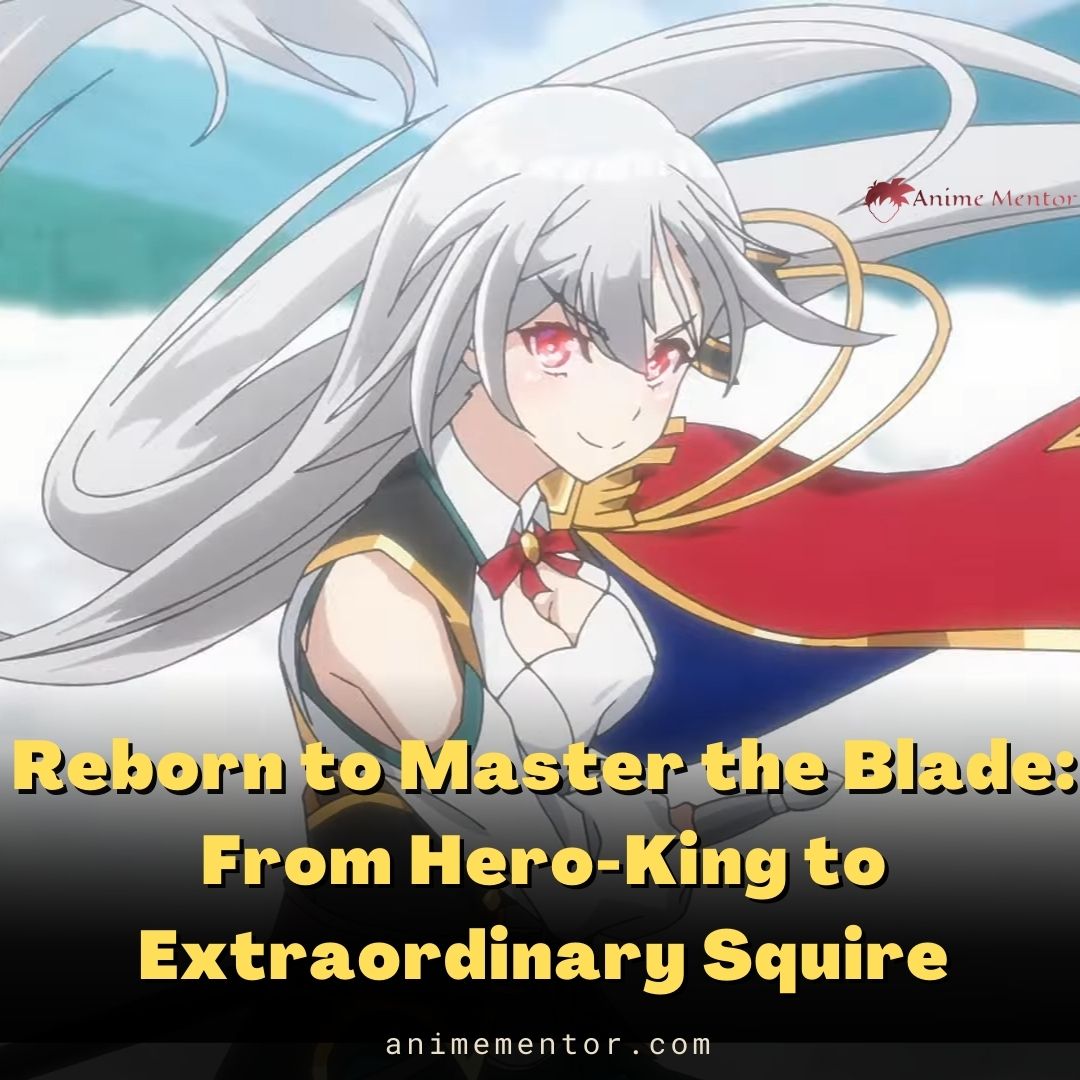 Author: Hayaken
Genre: Fantasy
Studio: Studio Comet