Top 10 Best Anime Like Solo Leveling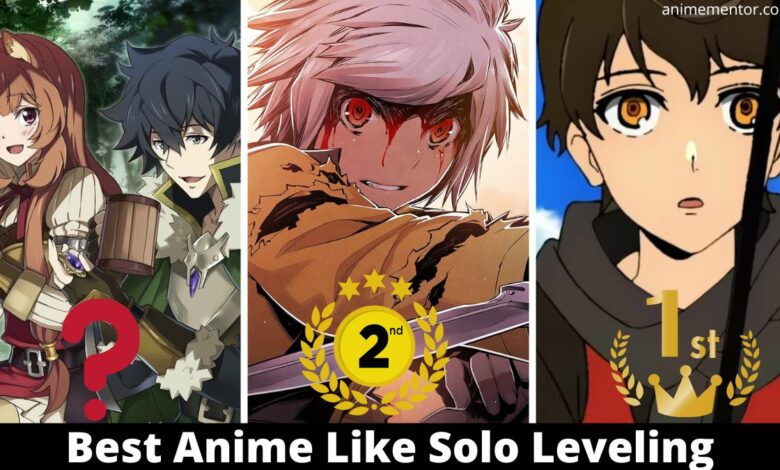 In recent years, the popularity of Solo Leveling has reached another level (Pun intended). People loved the action-packed series where the mc is weak at first and becomes stronger as the story progresses.
If you are a Solo Leveling fan and after finishing the manhwa you are looking for some anime to fill the gap, then you are in the right place!
In this article, we are covering the best 10 series like Solo Leveling. Though the series talked about are not typically the same, they are close or carry the same vibe of Solo Leveling.
So, without further ado let's get into the list!
10. Log Horizon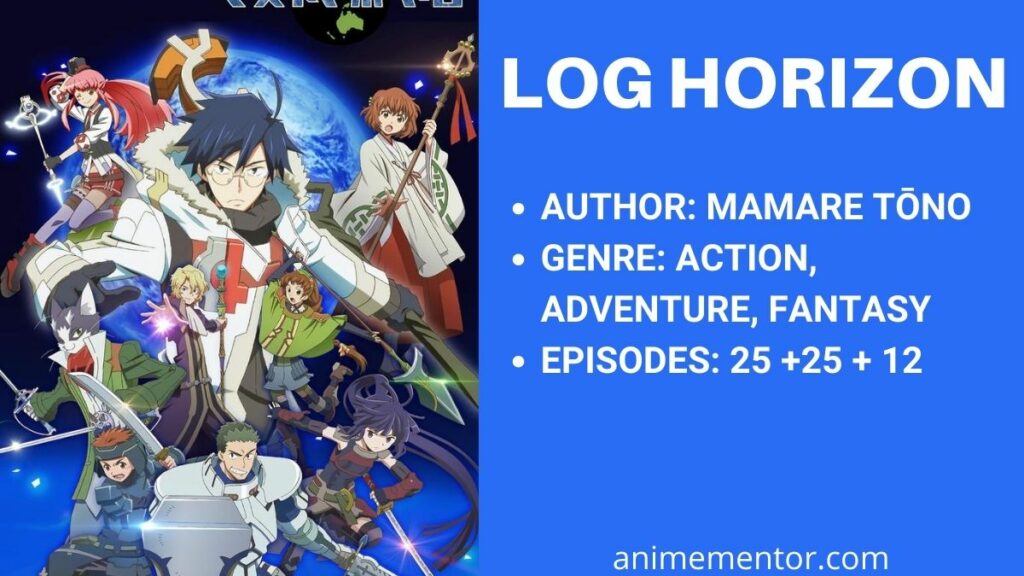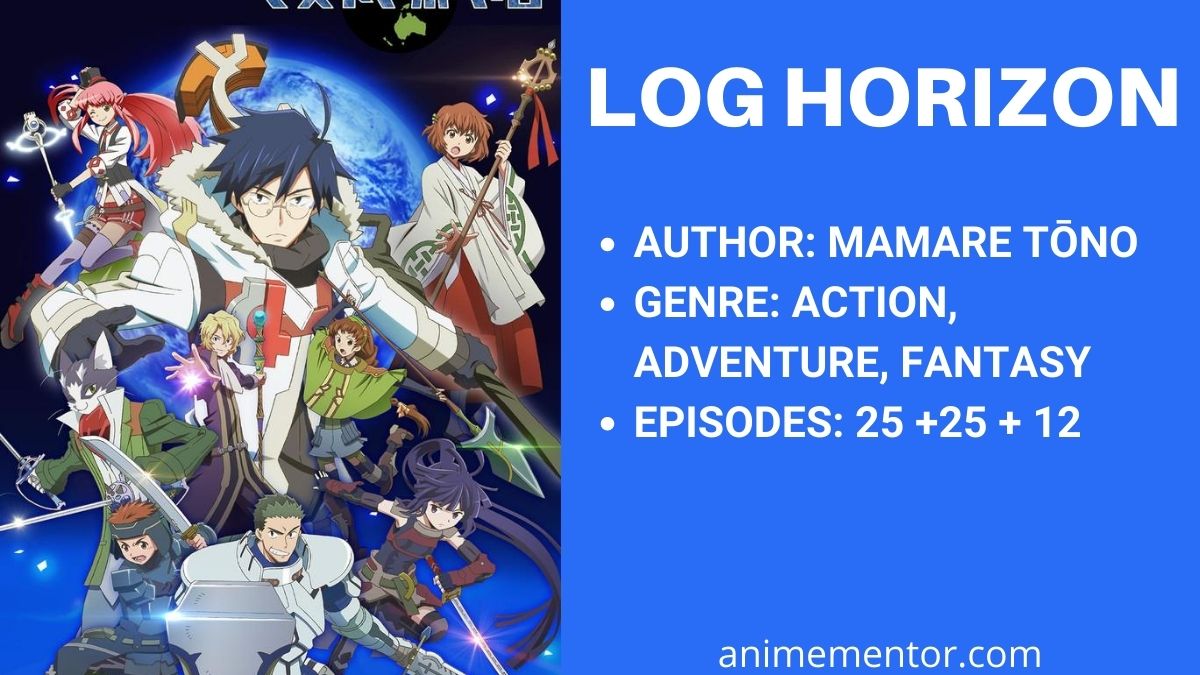 AUTHOR: Mamare Touno
EPISODES: 62
The anime starts with an awesome plot where 30000 people from earth get teleported inside a game and an imaginary game world suddenly becomes their reality.
In the 12th expansion of Elder Tale(MMORPG), thousands of Japanese players get teleported inside the game. An absolutely new world with new challenges and hardships but with a lot of unknown enemies. Our protagonist Shiroe, with his friends tries to solve the problems they face in the world of the Elder tale.
The anime is in a sense, focused on the power system of leveling up. The characters list is huge and just like the characters in Solo Leveling are important to the plot.
9. Sword Art Online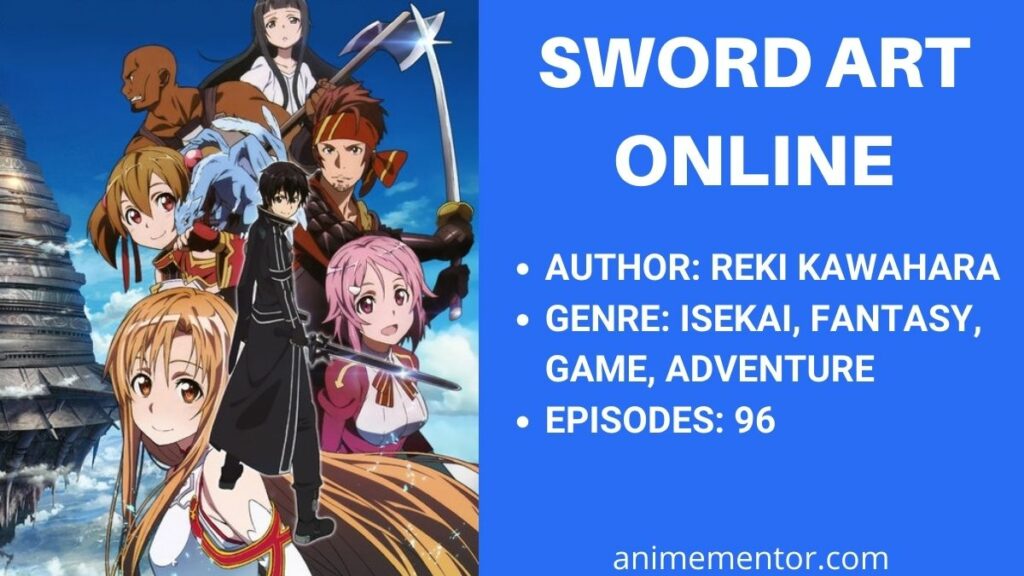 AUTHOR: Reki Kawahara
EPISODES: 96
This series has the vibe of Solo Leveling in the very beginning season. The story revolves around Kazuto Kirigaya aka Kirito.
The story begins with some gamers getting transported into the game world. They logged into the game and could not get out. The rule of that game is to clear the game to get out.
The game was set in a place like a labyrinth. There were 100 levels and they have to clear 100 floors. However, problems started to arise when it was announced that if people die in-game they will die in real life. Thus the game for survival began.
8. The God of High School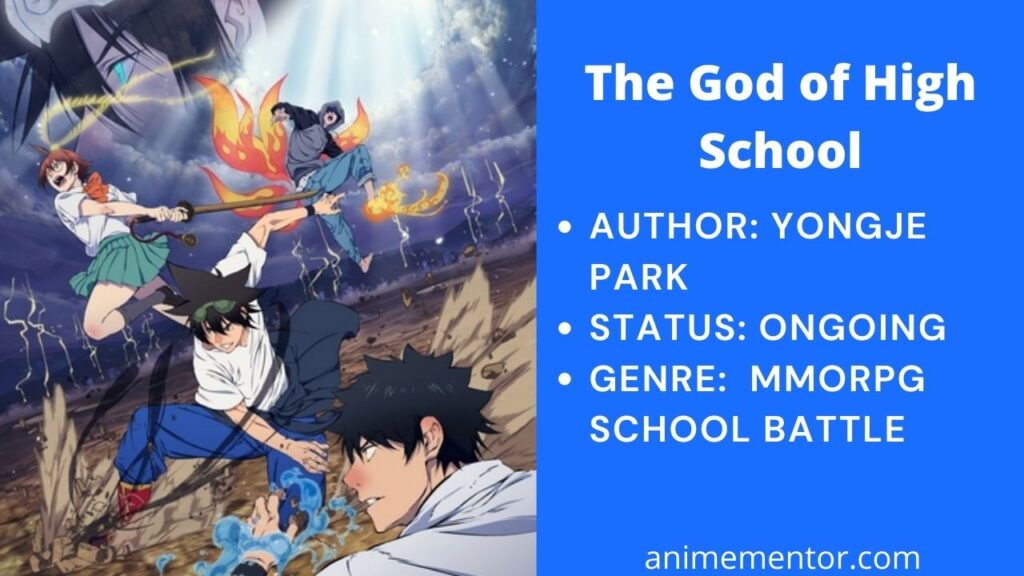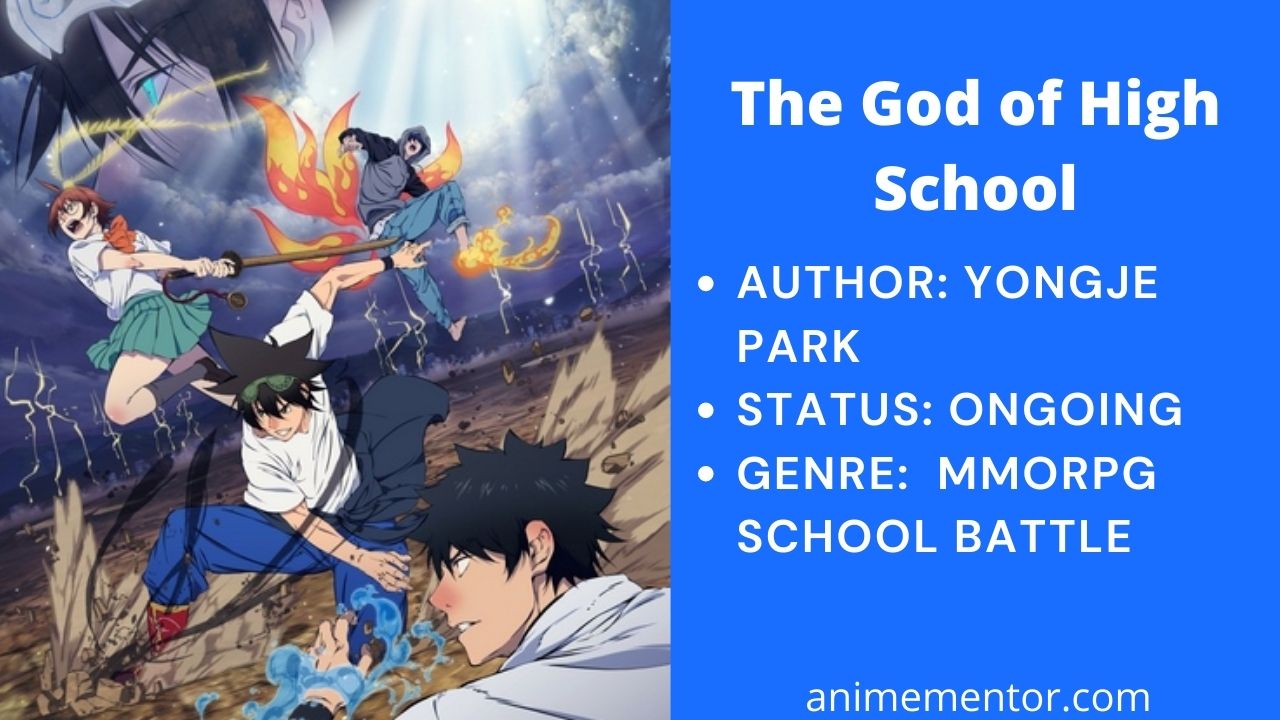 AUTHOR: Yongje Park
EPISODES: 13
The God of High School series also is very famous amongst fans. It is a series that has awesome action sequences and the main character is "God".
Like Solo Leveling, this series' protagonist is too Overpowered. The anime's first season was done by MAPPA and Crunchyroll. The action is just beautiful.
The protagonist has lost his memories so he was a little weak at first. As the story progresses we will see a very dark plot and a more complex storyline. Though still no Season 2 announcement Season 1 is a must-watch for its animation.
We recommend trying out the manhwa too if you have time.
7. Soul Land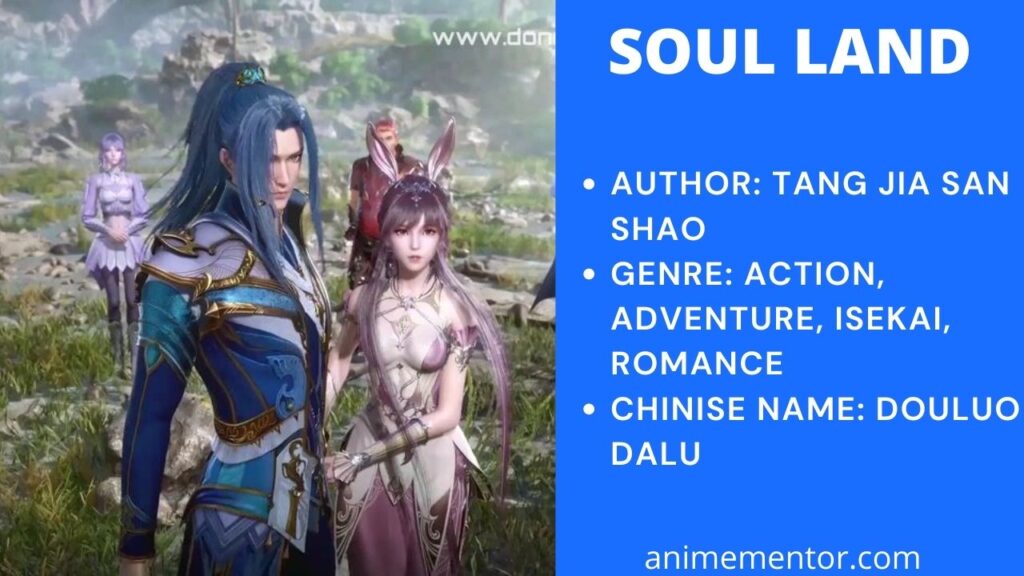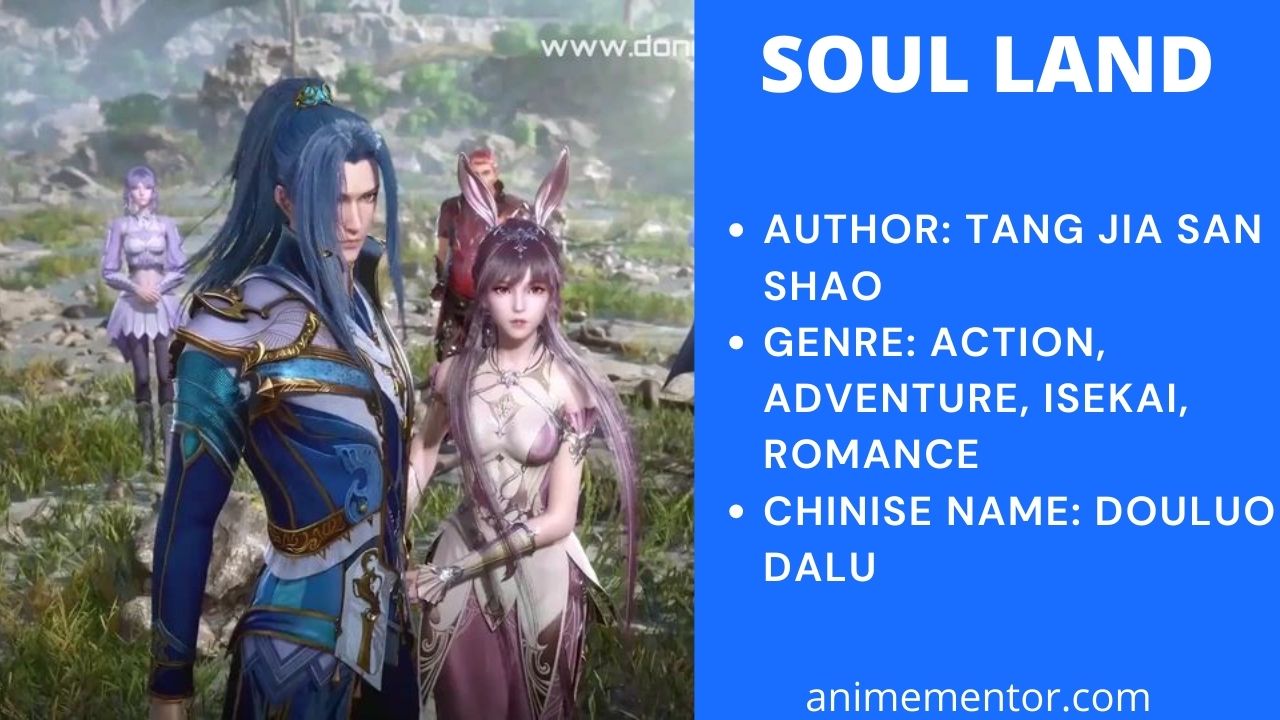 AUTHOR: Tand Jia San Shao
EPISODES: 240+ 
This series is a Chinese anime/ Donghua. The series revolves around the protagonist Tang San. It is also a series that has leveling system like Solo Leveling.
The protagonist from the beginning was weak but a genius. So eventually he learns how to grow stronger and started training to become the strongest. Though this donghua has its own world settings it also carries a huge political play inside its story.
The story has a lot of awesome action sequences that will blow your mind and moving forward you will see many heartwrenching scenes that will make you emotional.
Soul Land is an ongoing series so do give it a try.
6. The King's Avatar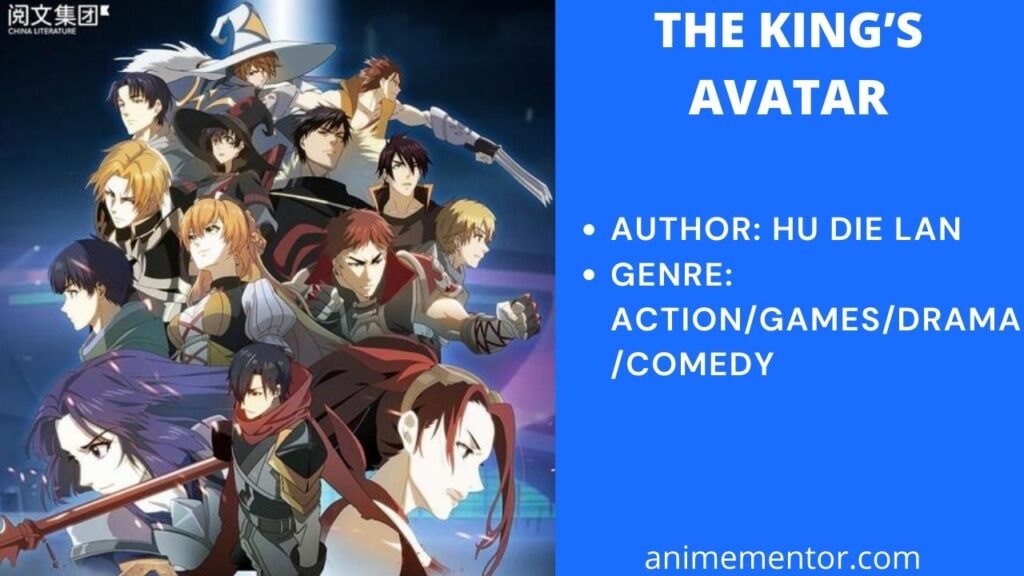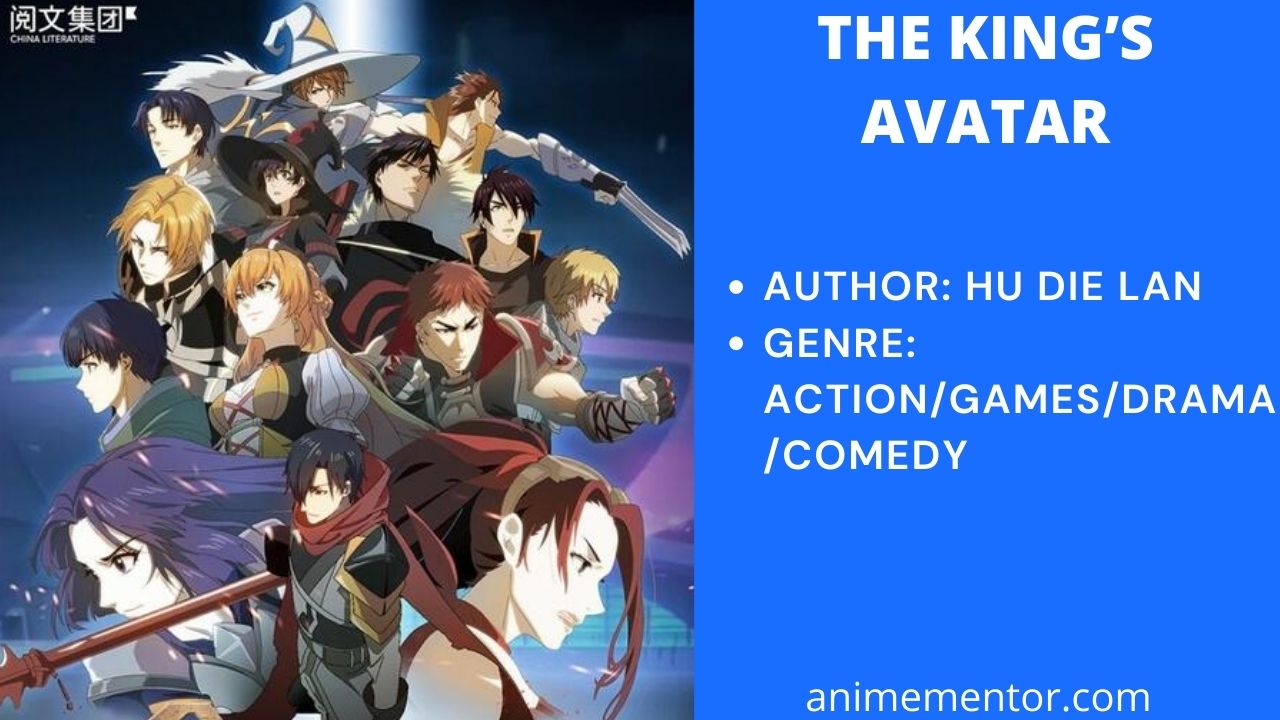 AUTHOR: HU DIE LAN
EPISODES: 24 + 3 Specials(Canon)
This anime is very popular among its Chinese fandom. The animation is quite good with some great action scenes.
We see Ye Xiu as the protagonist of the story. He was a professional gamer of "Glory". However, because of background politics, he was thrown out of the company. This anime shows his gaming characters leveling up and fighting.
As Ye Xiu was a jobless guy he had to start from the beginning in a cafe. With a new character, Ye Xiu started leveling up with the sole goal of becoming the strongest – just like Solo Leveling!
5. Arifureta: From Commonplace to World's Strongest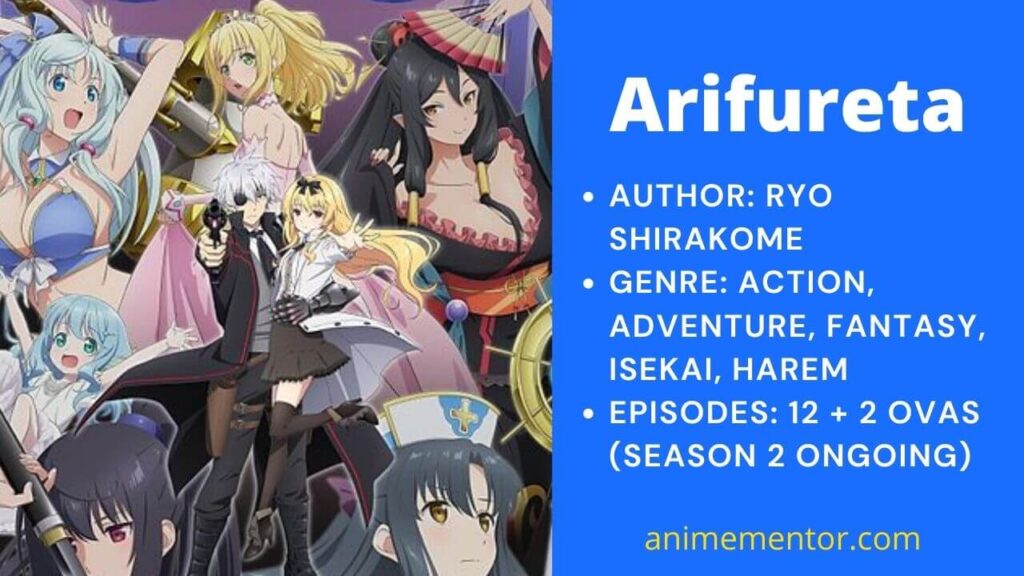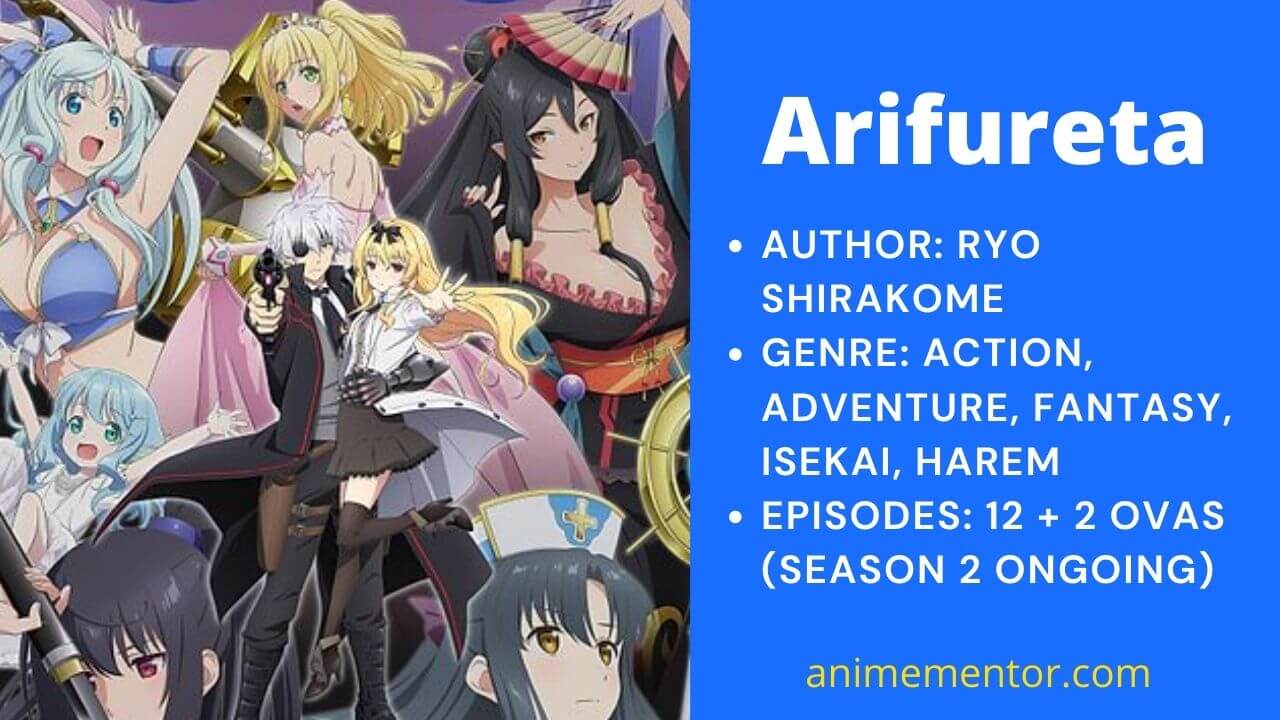 AUTHOR: Ryo Shirakome
EPISODES: 24
It is an Anime where MC levels up and becomes OP. This series is a lot different in plot and structural basis. However, it's a great match for Solo Leveling if you like stuff like Dungeons.
In Solo Leveling, one-day dungeons appeared out of nowhere on the Earth. In this anime, the circumstances are different as the protagonist got reincarnated into a world of dungeons. Nagumo Hajime has also quite a similar character to Sung Jin-Woo.
In Solo Leveling, the protagonist wanted to save the world by destroying dungeons but Nagum op wants to leave the world so he has to clear the dungeons.
The story presents a different plotline, however, showing a huge potential like Solo Leveling moving forward.
Give the series a try right now if you haven't yet. 
4. That Time I got Reincarnated as a Slime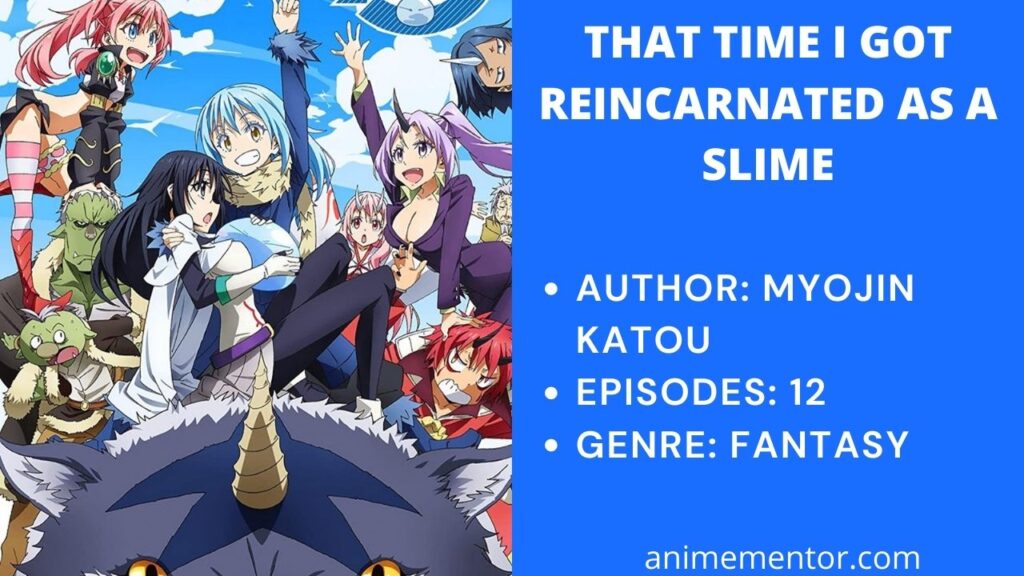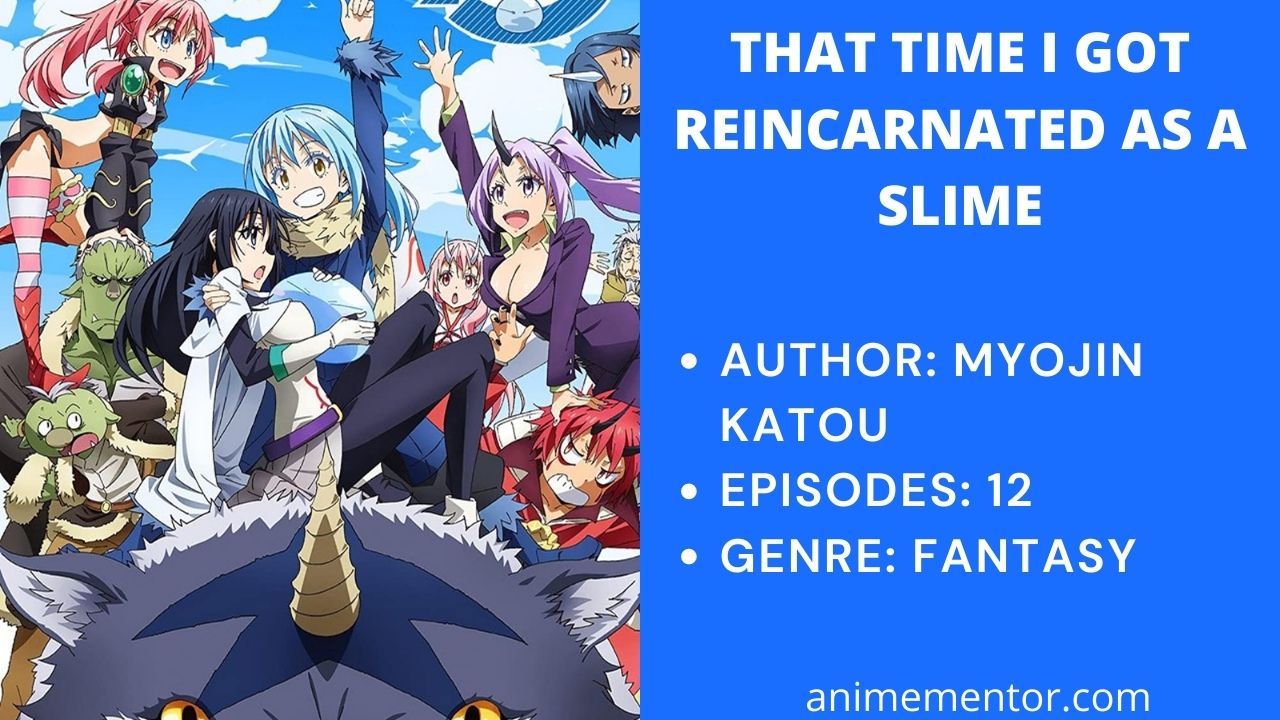 AUTHOR: Fuse
EPISODES: 48 + 5 OVAs
That Time I got Reincarnated as a Slime is Isekai anime with the leveling system. This series is also quite similar in plotline to Solo Leveling. However, it has some things that are very different and unique to its story only.
The main character  Rimuru is a slime. As the title suggests the protagonist died and was reincarnated as the weakest creature a slime in a different realm. Soon he started powering up and became OP very quickly.
Rimuru will eventually become the strongest in that world. The story of becoming the strongest from the weakest is quite common yet very entertaining. The anime is just like Solo Leveling in the world-building aspect too.
Follow our cute slime Rimuru and his journey to becoming the strongest!
3. The Rising Of The Shield Hero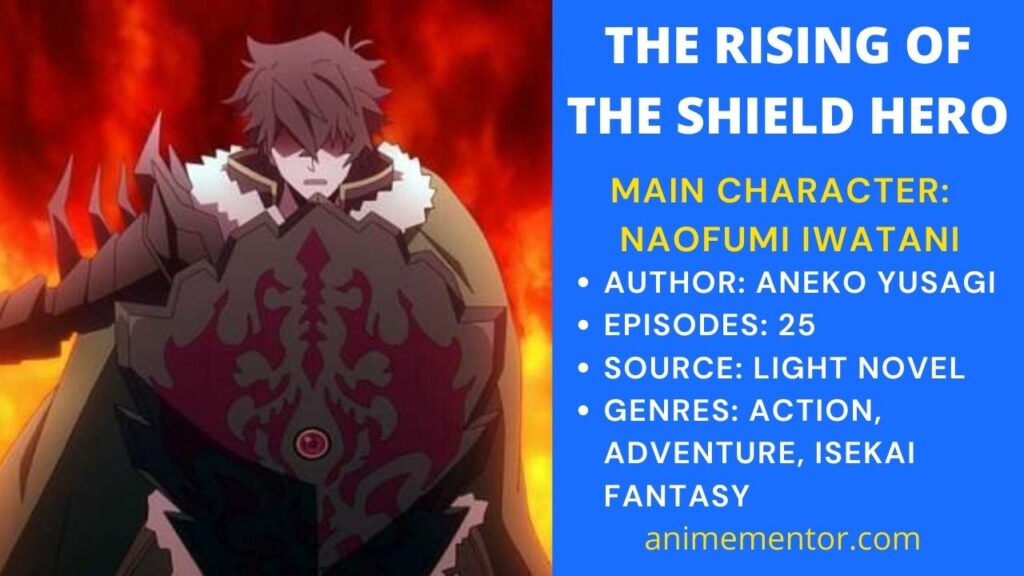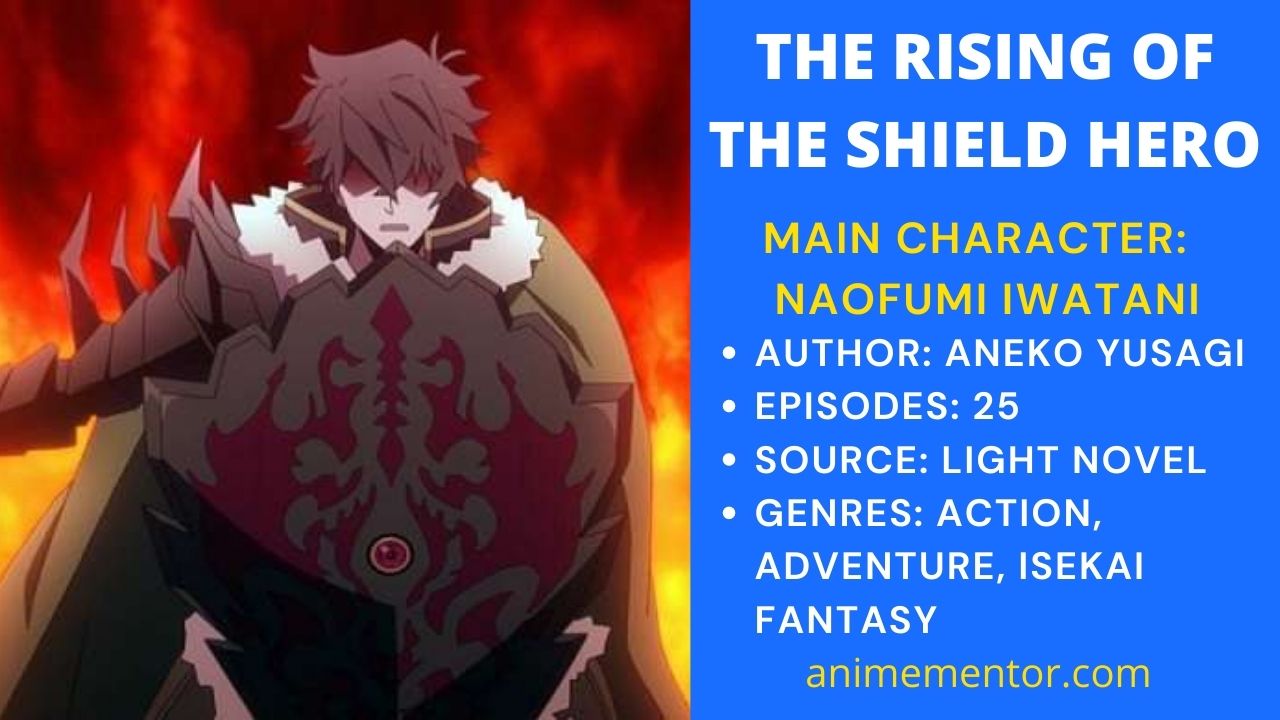 AUTHOR: Aneko Yusagi
EPISODES: 25
This series is a lot like Solo Leveling with some differences here and there.
The main character Iwatani Naofumi gets transported to the world of a light novel. The world is in danger from the Waves.
Waves are kinda like the dungeons in Solo Leveling. Both are gateways to draw monsters from another dimension. Also, the power system is also quite the same.
Both series cover a level-up system. Naofumi, the shield hero has to save the world from the monsters that are coming from the Waves. The anime already has 2 seasons with 36 episodes.
2. Danmachi: Is it Wrong to Pick up Girls in a Dungeon?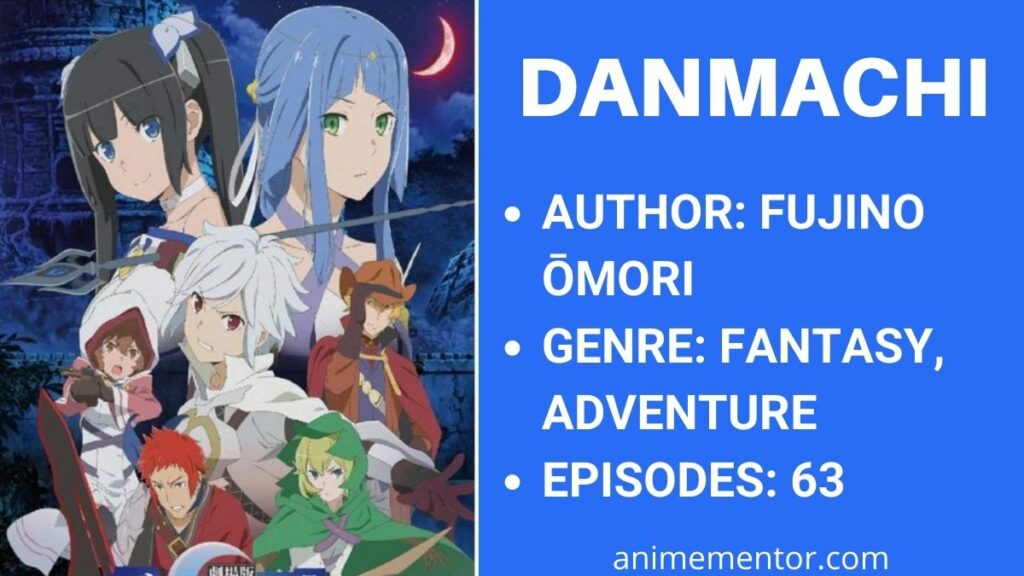 AUTHOR: Fujino Ōmori
EPISODES: 41+3OVAS
Danmachi is an Anime with dungeons and levels. The story focuses on Bell Cranel. A little kid whose dream is to become a superhero. This story is quite similar to Solo Leveling in plot structure.
As we see this world has dungeons as Solo Leveling. Bell also goes to dungeons and kills monsters to level up and get stronger. However, the plot is not to save the world but to save people from the dungeon.
People fight monsters to level up. Bell is not different as his dream is to become Hero but, every time bell gets to a dungeon he faces many women or female monsters in trouble and tries to save them.
The story is good and the anime is quite a seasonal series with good animation.
1. Tower of God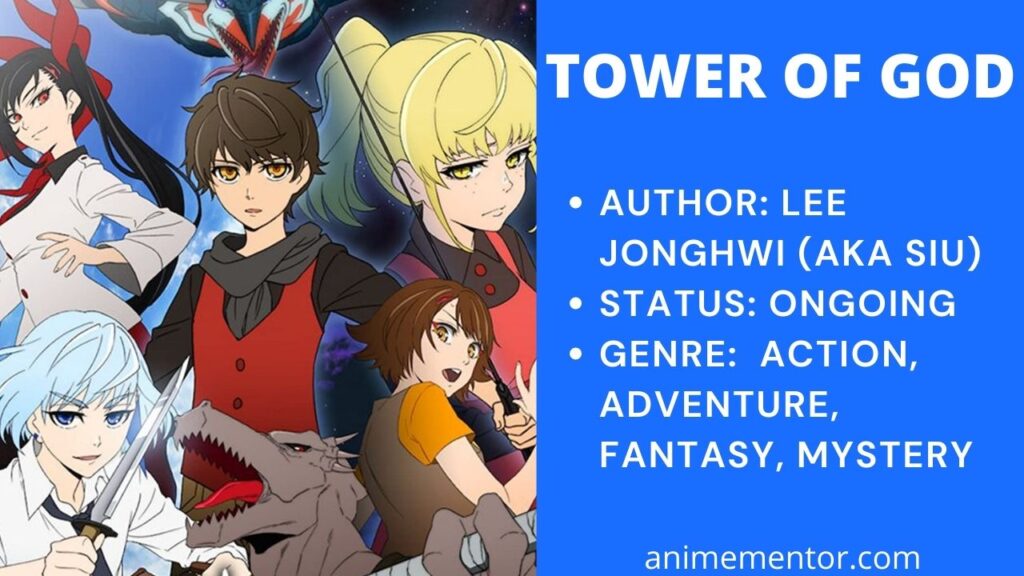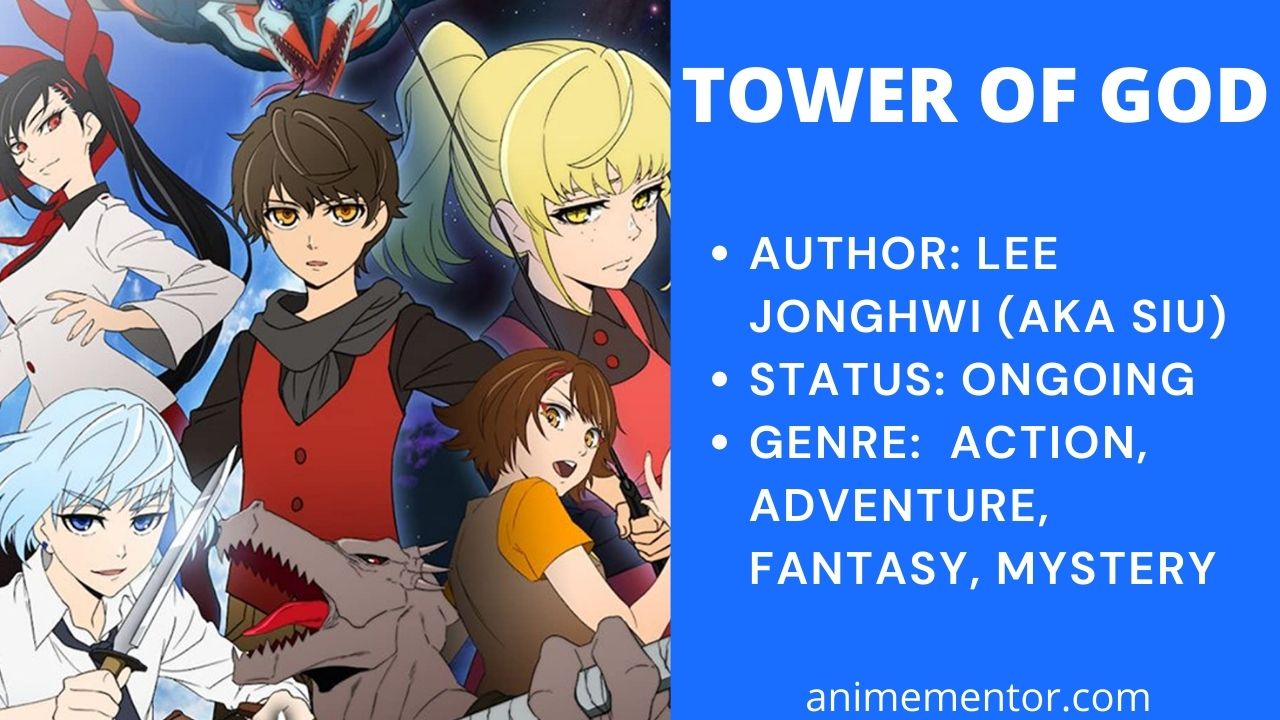 AUTHOR: Lee Jong-Hwi(aka SIU)
EPISODES: 12
This manhwa is one of the fan favorites. Its story is phenomenal with a world-building that is almost second to none.
This story revolves around the main character Bam. His life changed when he met a girl named Rachel but one day, Rachel left him to search the Tower. Bam was not chosen to climb the Tower still, to follow Rachel he enters it and thus an unexpected journey begins.
The tower is quite like the concept of Solo Leveling Dungeons. It recently had a season and with a season 2 in the making. But if you are impatient, we recommend checking out the Manhwa too!
CONCLUSION
With this, our article comes to an end. I hope you liked our list of the Top 10 Anime like Solo Leveling. But let's hear from you! What was your favorite? Do you know any other anime like Solo leveling that you think should have been a part of the list? The comments section is open for all!
We also appreciate any feedback you might have or any topic you want us to write about.
See you soon in the next article!
Sayonara!