Every anime season brings a plethora of new shows and sometimes long-awaited sequels. While fans wait with bated breath to find out the list of new releases, choosing the best among them to watch can be a bit intimidating. But fear not, Team Anime Mentor has you covered by ranking all the best animes which are set to release in the upcoming summer 2023 season.
Thank us in the comments 🙂
Read More: Upcoming Anime Series Releasing In 2023
Start and End Dates
Anime Name
Episodes
Studio
Director
Original title
June 29 –
BanG Dream! It's MyGo!!!!!
Sanzigen
Kōdai Kakimoto
July 2 –
Atelier Ryza: Ever Darkness & the Secret Hideout
Liden Films
Ema Yuzuhira
Ryza no Atelier: Tokoyami no Joō to Himitsu no Kakurega
July 3 –
Masamune-kun's Revenge R
Silver Link
Mirai Minato
July 5 –
Reborn as a Vending Machine, I Now Wander the Dungeon
Studio Gokumi
AXsiZ
Noriaki Akitaya
Jidōhanbaiki ni Umarekawatta Ore wa Meikyū ni Samayō
July 6 –
Jujutsu Kaisen (season 2)
MAPPA
Shōta Goshozono
July 7 –
Hyakushō Kizoku
Pie in the sky
Yūtarō Sawada
July 7 –
Rurouni Kenshin
Liden Films
Hideyo Yamamoto
July 8 –
Liar Liar
Geek Toys
Satoru Ono
Naoki Matsuura
July 8 –
The Masterful Cat Is Depressed Again Today
GoHands
Susumu Kudo (Chief)
Katsumasa Yokomine
Dekiru Neko wa Kyō mo Yūutsu
July 11 –
Synduality: Noir
Eight Bit
Yūsuke Yamamoto
July
AI no Idenshi
Madhouse
Yuzo Sato
July
Am I Actually the Strongest?
Staple Entertainment
Takashi Naoya
Jitsu wa Ore, Saikyō deshita?
July
Ayaka: A Story of Bonds and Wounds
Studio Blanc
Nobuyoshi Nagayama
July
Bleach: Thousand-Year Blood War (part 2)
Pierrot
Tomohisa Taguchi
Bleach: Sennen Kessen-hen
July
Bungo Stray Dogs (season 5)
Bones
Takuya Igarashi
July
Dark Gathering
OLM Team Masuda
Hiroshi Ikehata
July
Genjitsu no Yohane: Sunshine in the Mirror
Sunrise
Asami Nakatani
July
Helck
Satelight
Tatsuo Sato
July
Hero Classroom
Actas
Keiichiro Kawaguchi
Eiyū Kyōshitsu
July
Horimiya: The Missing Pieces
CloverWorks
Masashi Ishihama
Horimiya: Piece
July
Ikimono-san
52
New Deer
July
Level 1 Demon Lord and One Room Hero
Silver Link
Blade
Keisuke Inoue
Lv1 Maō to One Room Yūsha
July
Malevolent Spirits: Mononogatari (part 2)
Bandai Namco Pictures
Ryuichi Kimura
Mononogatari
July
Mushoku Tensei: Jobless Reincarnation (season 2)
Studio Bind
Hiroki Hirano
Mushoku Tensei: Isekai Ittara Honki Dasu
July
My Happy Marriage
Kinema Citrus
Takehiro Kubota
Watashi no Shiawase na Kekkon
July
My Unique Skill Makes Me OP Even at Level 1
Maho Film
Takeyuki Yanase
Level 1 dakedo Unique Skill de Saikyō Desu
July
New Saga
Sotsu
Makaria
Yokohama Animation Laboratory
Norikazu Ishigooka
Tsuyokute New Saga
July
Reign of the Seven Spellblades
J.C.Staff
Masato Matsune
Nanatsu no Maken ga Shihai Suru
July
Rent-A-Girlfriend (season 3)
TMS Entertainment
Shinya Une
Kanojo, Okarishimasu
July
Saint Cecilia and Pastor Lawrence
Doga Kobo
Sumie Noro
Shiro Seijo to Kuro Bokushi
July
Spy Classroom (season 2)
Feel
Keiichiro Kawaguchi
Spy Kyōshitsu
July
Sugar Apple Fairy Tale (part 2)
J.C.Staff
Yōhei Suzuki
July
Sweet Reincarnation
SynergySP
Naoyuki Kuzuya
Okashi na Tensei
July
TenPuru
Gekkō
Kazuomi Koga
July
The Devil Is a Part-Timer!! (season 3)
3Hz
Daisuke Tsukushi
Hataraku, Maō-sama!!
July
The Duke of Death and His Maid (season 2)
J.C.Staff
Yoshinobu Yamakawa
Shinigami Bocchan to Kuro Maid
July
The Girl I Like Forgot Her Glasses
GoHands
Susumu Kudo (Chief)
Katsumasa Yokomine
Suki na Ko ga Megane o Wasureta
July
The Great Cleric
Yokohama Animation Laboratory
Cloud Hearts
Masato Tamagawa
Seija Musō
July
The Most Heretical Last Boss Queen: From Villainess to Savior
OLM Team Yoshioka
Norio Nitta
Higeki no Genkyō to naru Saikyō Gedō Last Boss Joō wa Min no tame ni Tsukushimasu.
July
Uchi no Kaisha no Chiisai Senpai no Hanashi
Project No.9
Mitsutoshi Satō
July
Undead Girl Murder Farce
Lapin Track
Mamoru Hatakeyama
July
Zom 100: Bucket List of the Dead
Bug Films
Kazuki Kawagoe
Zom 100: Zombie ni Naru made ni Shitai 100 no Koto
Record of Ragnarok II Part 2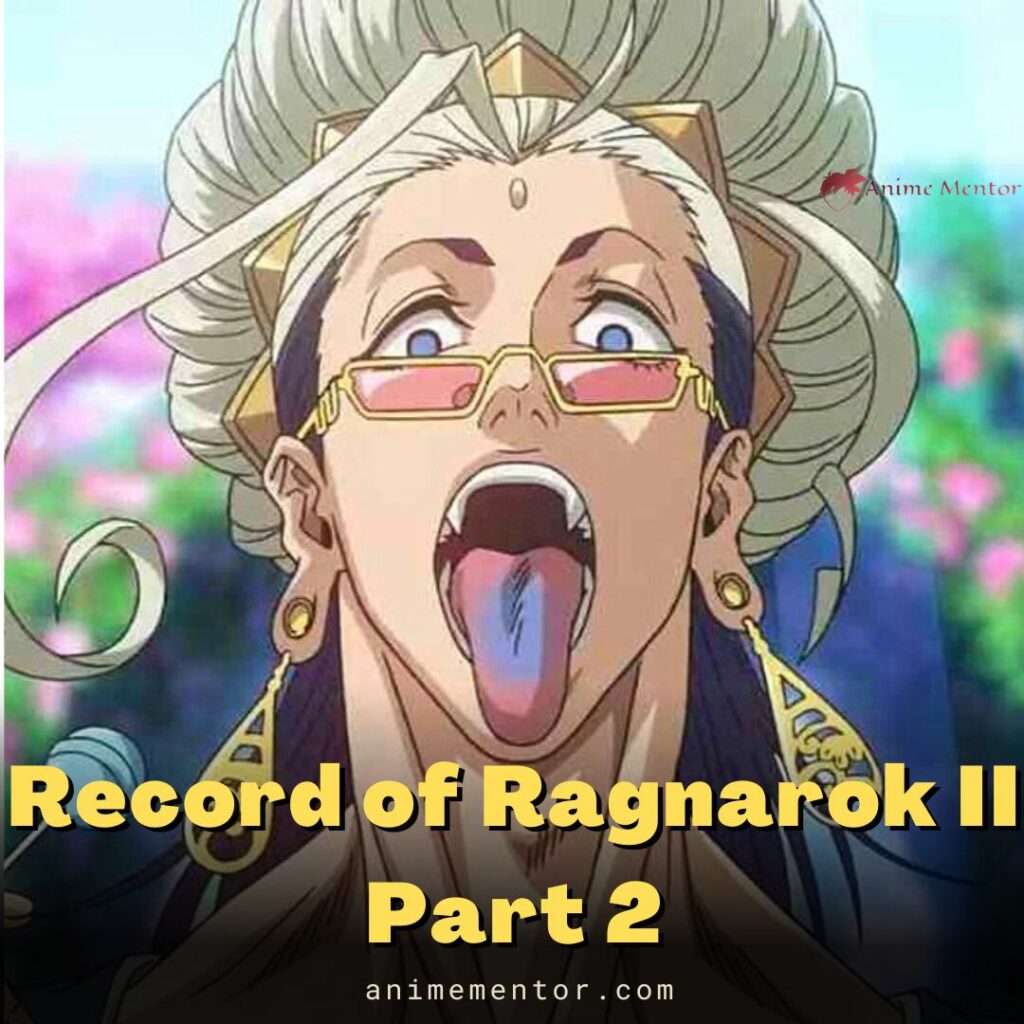 Record of Ragnarok II Part 2″ continues the epic battle between gods and humans in the anime series "Record of Ragnarok," based on the manga by Shinya Umemura and Takumi Fukui.
In this second part, the fierce tournament known as Ragnarok continues as humanity fights for its survival against the gods. The gods, representing different mythologies from around the world, have declared their intentions to wipe out humanity, seeing them as unworthy beings.
Led by Valkyrie Brunhilde, a representative of humanity, a chosen group of human champions battles against the gods in one-on-one combat. Each battle is a spectacle of power and skill, as the human champions unleash their unique abilities to challenge the divine opponents.
"Record of Ragnarok II Part 2" delves deeper into the intense battles and the personal struggles of the human champions as they face overwhelming odds. It explores themes of determination, sacrifice, and the value of humanity in the face of divine judgment.
Baki Hanma 2nd Season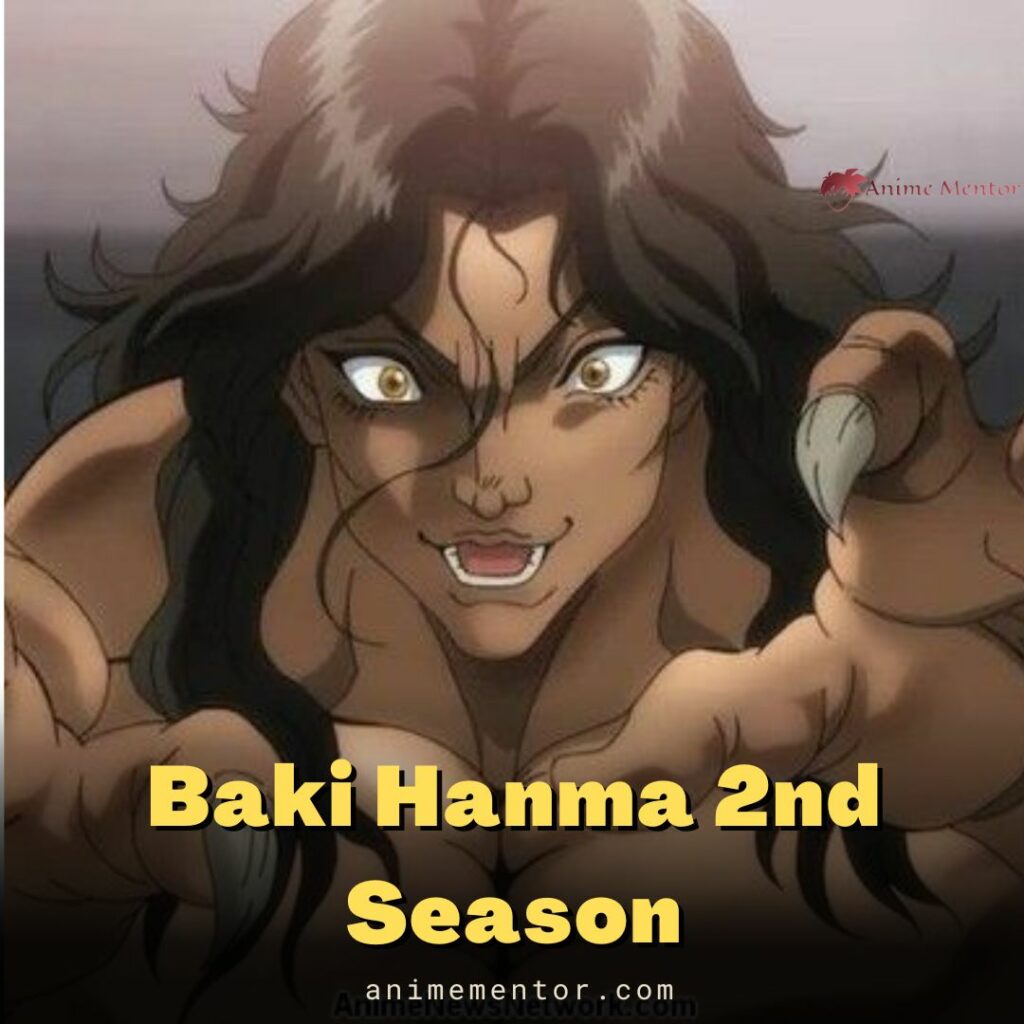 "Baki Hanma 2nd Season" is the continuation of the action-packed anime series "Baki Hanma," based on the manga by Keisuke Itagaki. The story revolves around Baki Hanma, a young martial artist aiming to surpass his legendary father, Yujiro Hanma, known as the strongest creature on Earth.
In this second season, Baki continues his intense training and battles against formidable opponents from various martial arts disciplines. As he pushes his limits, he encounters new rivals, each with their own unique fighting style and motivations.
The series showcases exhilarating fight scenes and intense martial arts action, as Baki strives to prove his worth and become the ultimate champion. Along the way, he faces both physical and mental challenges, testing his resolve and determination.
With its gritty atmosphere and dynamic combat sequences, "Baki Hanma 2nd Season" delivers a thrilling martial arts spectacle that will captivate fans of the genre. It explores themes of strength, perseverance, and the pursuit of martial arts excellence in a world filled with powerful adversaries.
Reign of the Seven Spellblades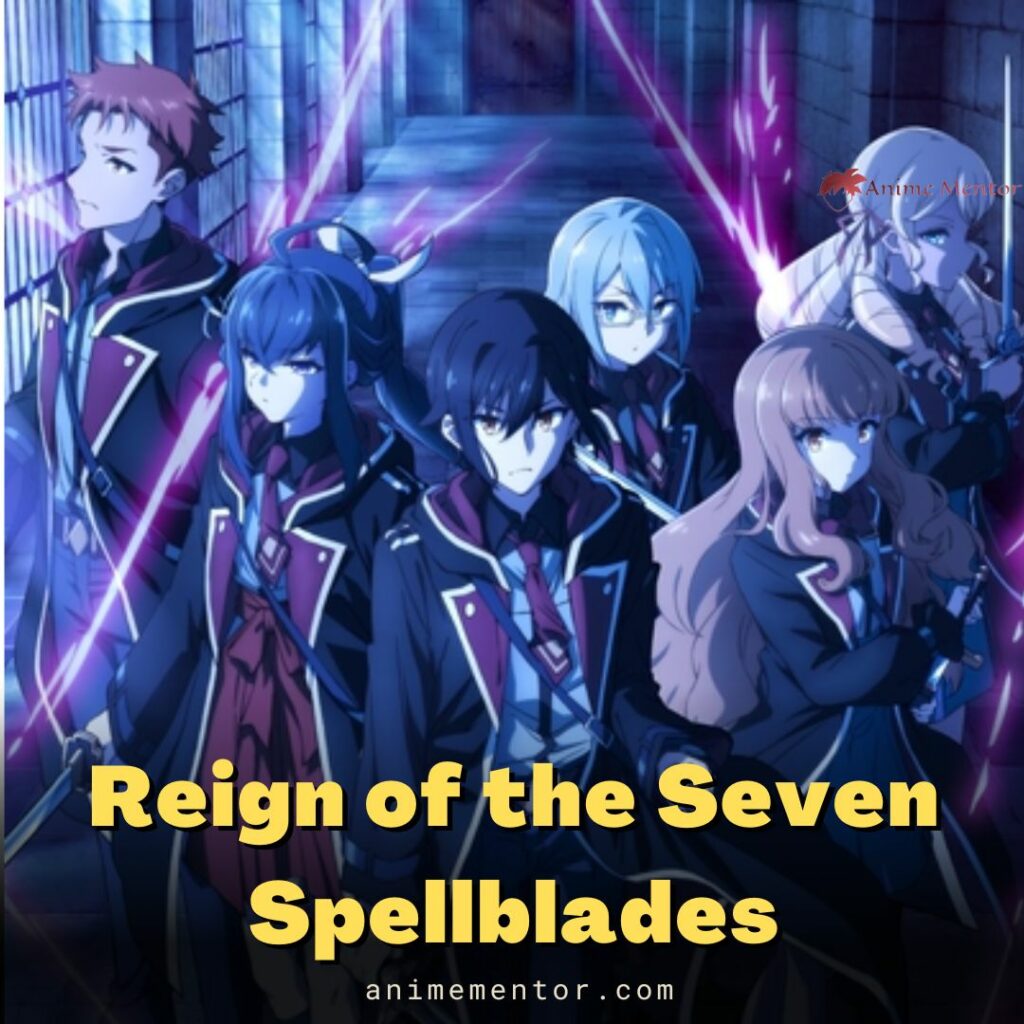 Yet another series that will go under the radar but still has a lot of potentials to be among the best in the upcoming season is the Reign of the Seven Spellblades. The series takes place in a world where powerful individuals known as Spellblades wield incredible magical abilities. These Spellblades are revered and feared for their immense power. It is an exhilarating fantasy story with all kinds of magical creatures, labyrinths, and various other elements which are bound to keep viewers thoroughly entertained.
The story follows Claire, a young girl who dreams of becoming a Spellblade and protecting her loved ones. Despite lacking any magical talent, Claire's determination leads her to an encounter with a legendary Spellblade named Reiji. Impressed by her unwavering resolve, Reiji becomes her mentor and trains her to become a formidable warrior.
As Claire embarks on her journey, she discovers a dark secret threatening the peace of the land. The Seven Spellblades, a group of elite warriors, hold immense power and influence. However, their hidden agendas and internal conflicts threaten to plunge the world into chaos.
With her newfound abilities and a group of allies, Claire sets out to challenge the Seven Spellblades and uncover the truth behind their motives. The series explores themes of friendship, loyalty, and the consequences of power.
Liar Liar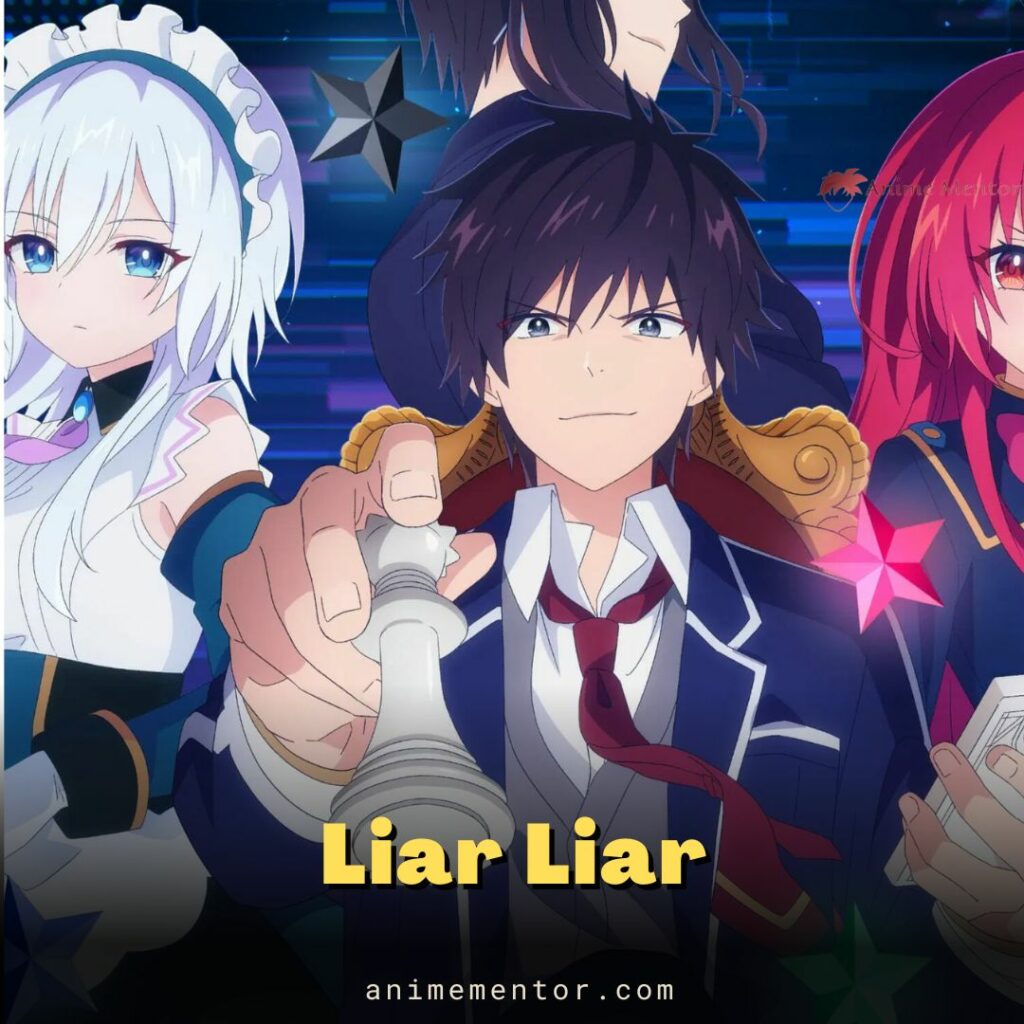 Based on its underrated light novel, Liar, Liar is an intense high-stakes strategy story that follows a student named Hiroto who joins a very competitive school with rankings. While he is believed to be a genius after defeating the previous top ranker, in reality, it is the exact opposite.
We watch his chaotic life as he struggles to hide the truth and adds lie upon lie. The series will have watchers hooked right from the first episode as we watch the entertaining cast engage in a set of mind games in order to overtake each other. This is one anime that is definitely worth checking out in the upcoming season.
Watashi no Shiawase na Kekkon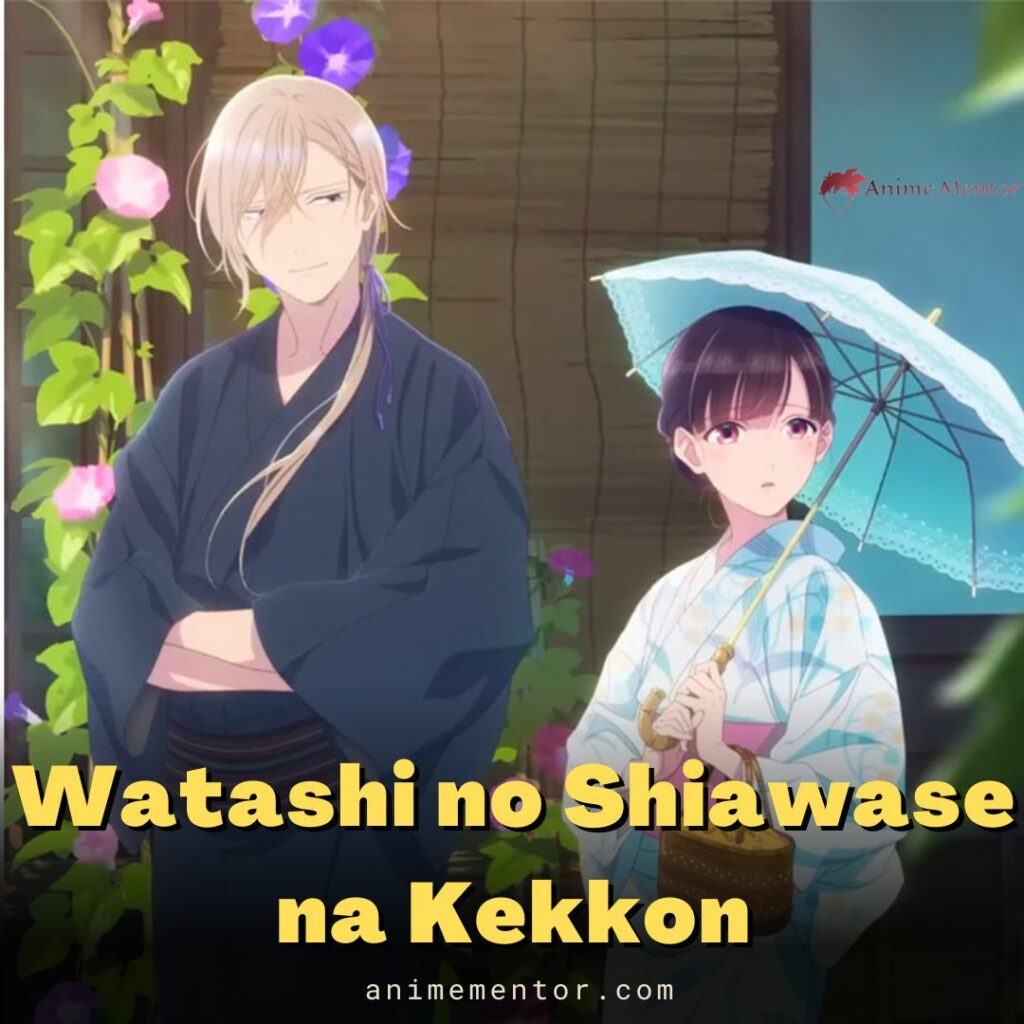 In "Watashi no Shiawase na Kekkon" (My Happy Marriage), Satoko Aida, a 32-year-old woman, has her dreams of a blissful marriage shattered when she discovers her boyfriend's infidelity. Determined to focus on her career instead, she suppresses her desire for love and companionship.
However, everything changes when she crosses paths with Mashuu Hayami, a talented and popular author who happens to be younger than her. Despite their initial clashes, Satoko and Mashuu develop a deep connection that transcends age and societal expectations.
As their relationship blossoms, Satoko must confront her own insecurities and confront the judgment and opinions of others. The manga explores the complexities of love, self-discovery, and the pursuit of happiness in the face of societal norms and expectations.
With its compelling storyline and relatable characters, "Watashi no Shiawase na Kekkon" delves into the intricacies of modern relationships, challenging traditional notions of age and marriage. It offers a heartfelt exploration of finding happiness on one's own terms and embracing love in unexpected places.
Zom 100: Bucket List of the Dead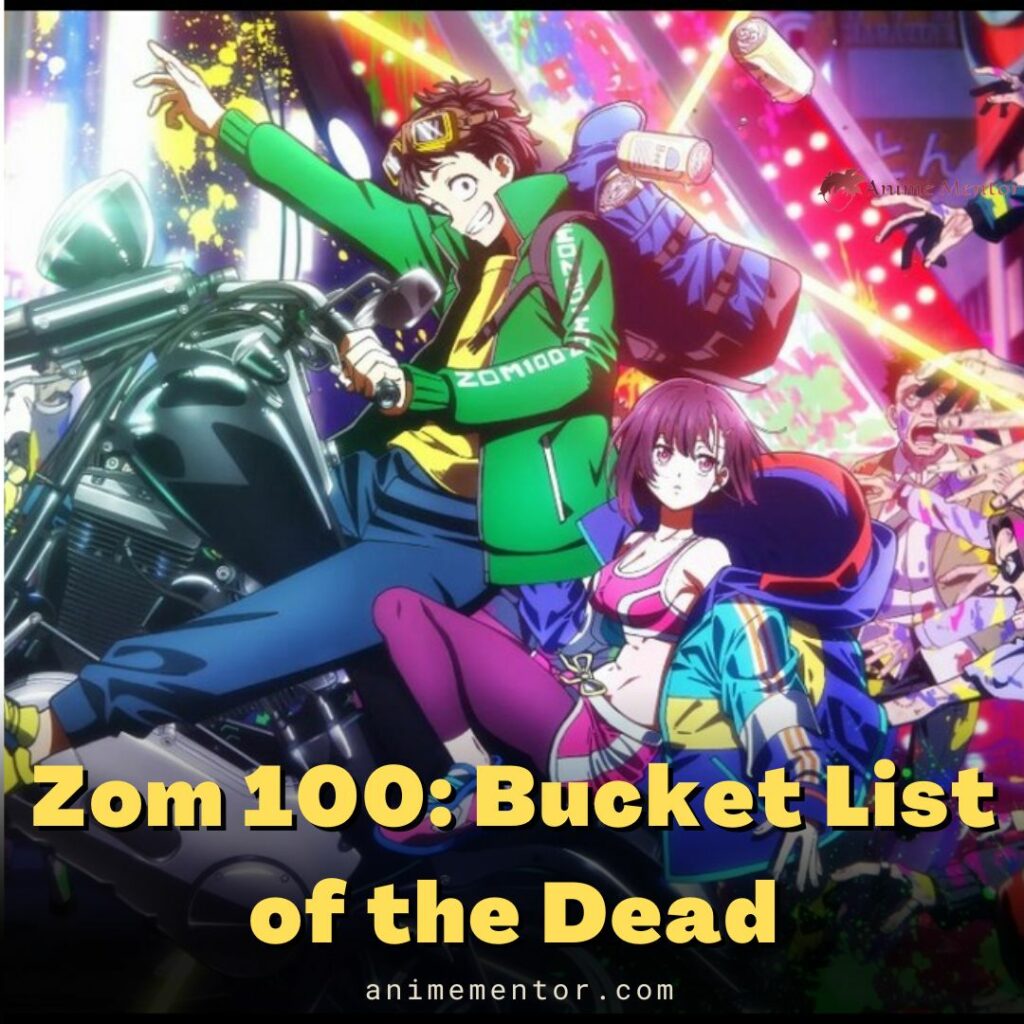 "Zom 100: Bucket List of the Dead" is a manga series that follows the story of Akira Tendo, an ordinary office worker who finds himself in the midst of a zombie apocalypse. After resigning from his job, Akira decides to embrace the chaos and embark on a unique journey.
With a newfound lease on life, Akira creates a "bucket list" of things he wants to do before he potentially meets his demise at the hands of the undead. From small joys to grand adventures, Akira sets out to experience life to the fullest amidst the zombie-infested world.
As he navigates through hordes of zombies, Akira encounters other survivors and forms unlikely friendships. Together, they face numerous challenges and overcome obstacles while striving to complete their own personal goals in this post-apocalyptic setting.
"Zom 100: Bucket List of the Dead" combines elements of comedy, action, and survival horror as it explores Akira's quest for a fulfilling life in the midst of a zombie outbreak. The series offers an entertaining and light-hearted take on the zombie genre, showcasing both the absurdity and the humanity that can arise in such dire circumstances.
The Duke of Death and His Maid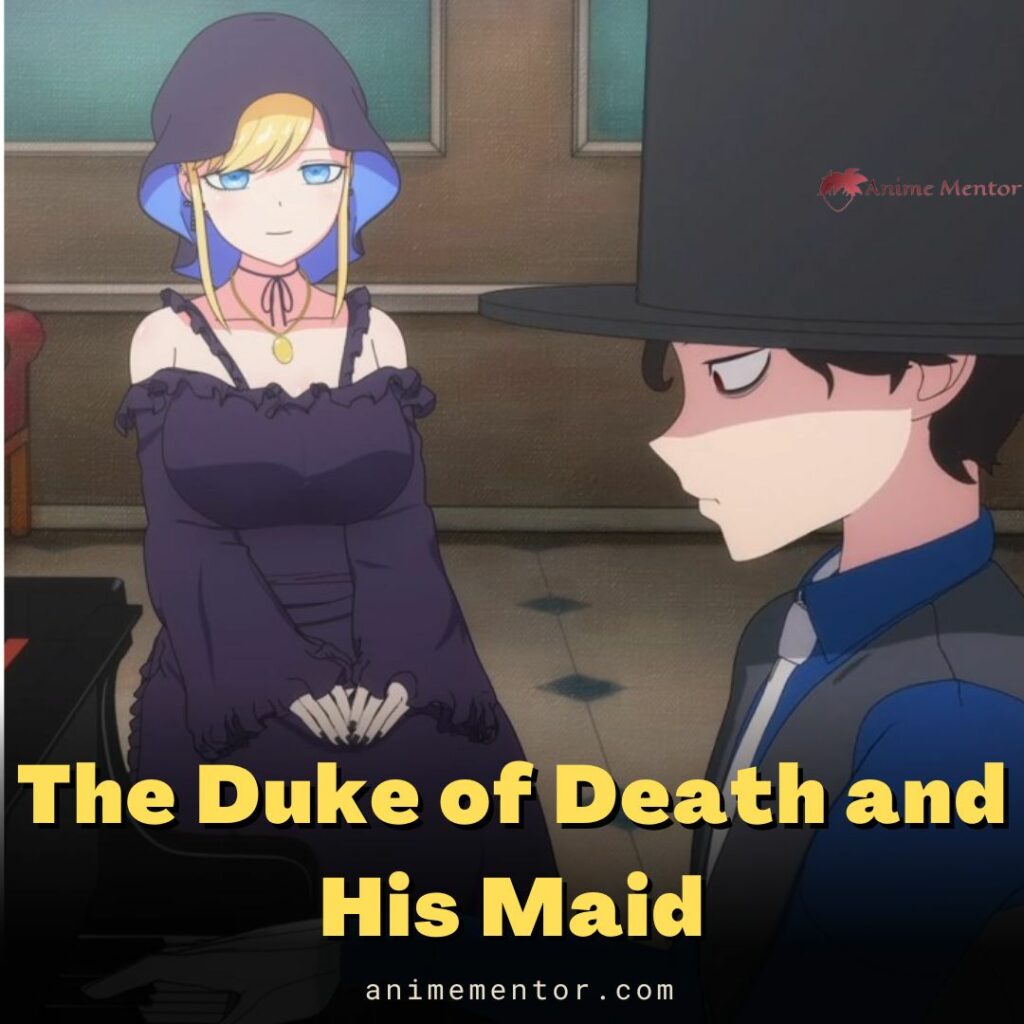 The Duke of Death and His Maid is a captivating and heartwarming anime that revolves around the story of a young nobleman cursed with a peculiar ability – any living thing he touches with his bare hands dies instantly. As a result, he lives a secluded life within his mansion, avoiding any physical contact with others.
However, his life takes an unexpected turn when a devoted and fearless maid named Alice enters his service. Despite being aware of the curse, Alice fearlessly stays by his side, determined to break the curse and bring happiness back into his life.
As the Duke and Alice spend time together, their relationship blossoms, and they embark on various adventures while navigating the challenges of the curse. With Alice's unwavering support, they encounter touching and comedic moments, all while seeking a way to break the curse and find true happiness.
"The Duke of Death and His Maid" combines elements of romance, comedy, and fantasy to deliver a heartfelt and endearing story. The anime explores themes of acceptance, friendship, and the transformative power of genuine connections. With its charming characters, touching moments, and beautiful animation, this series offers a unique and emotional viewing experience.
Join the Duke and Alice on their journey of love, self-discovery, and breaking the shackles of a curse in "The Duke of Death and His Maid."
Reborn as a Vending Machine, I Now Wander the Dungeon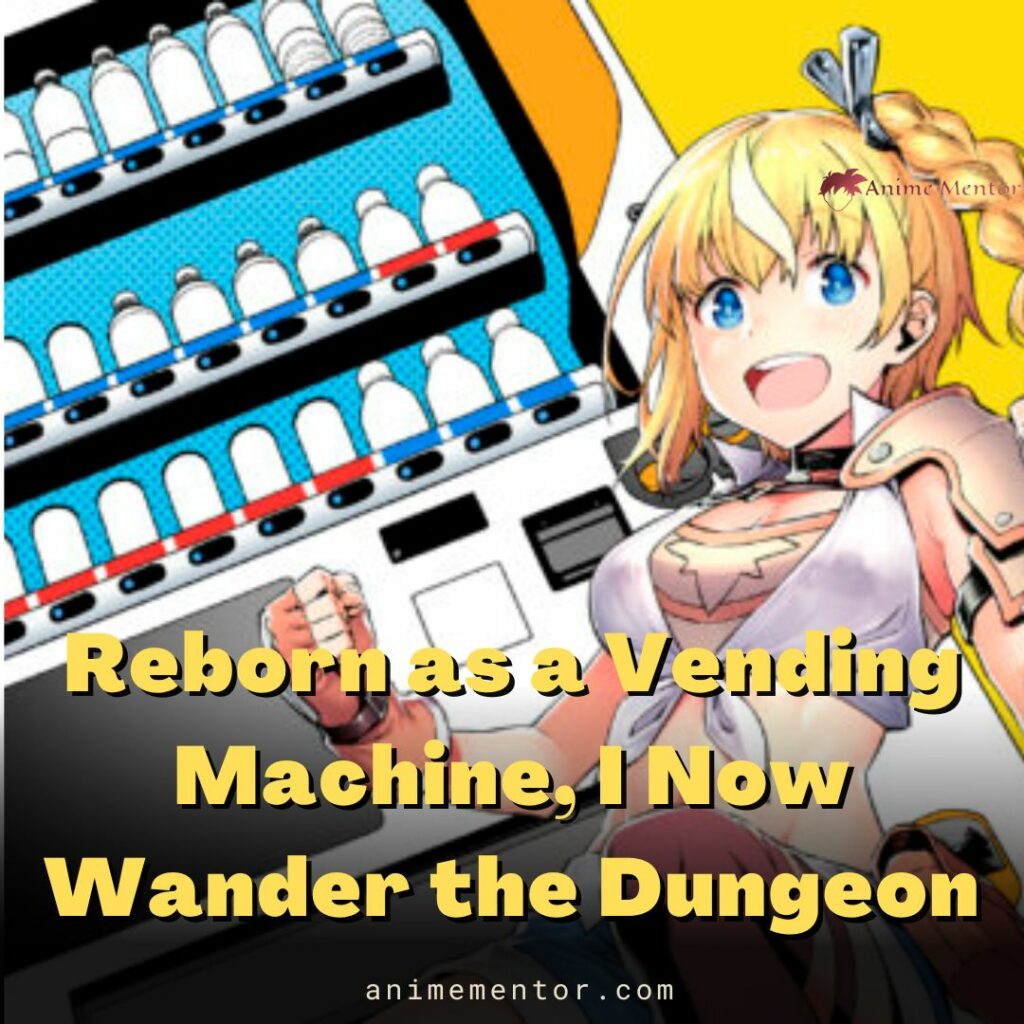 "Reborn as a Vending Machine, I Now Wander the Dungeon" is a unique and comedic anime that tells the extraordinary tale of a protagonist who, after an unfortunate incident, finds themselves reincarnated as… a vending machine!
In this fantastical world filled with dungeons and monsters, the vending machine protagonist must navigate the treacherous depths of dungeons while taking on the role of a helpful and resourceful vending machine. Along the way, they encounter a diverse cast of characters, including adventurers, fellow vending machines, and peculiar creatures.
Atelier Ryza: Ever Darkness & the Secret Hideout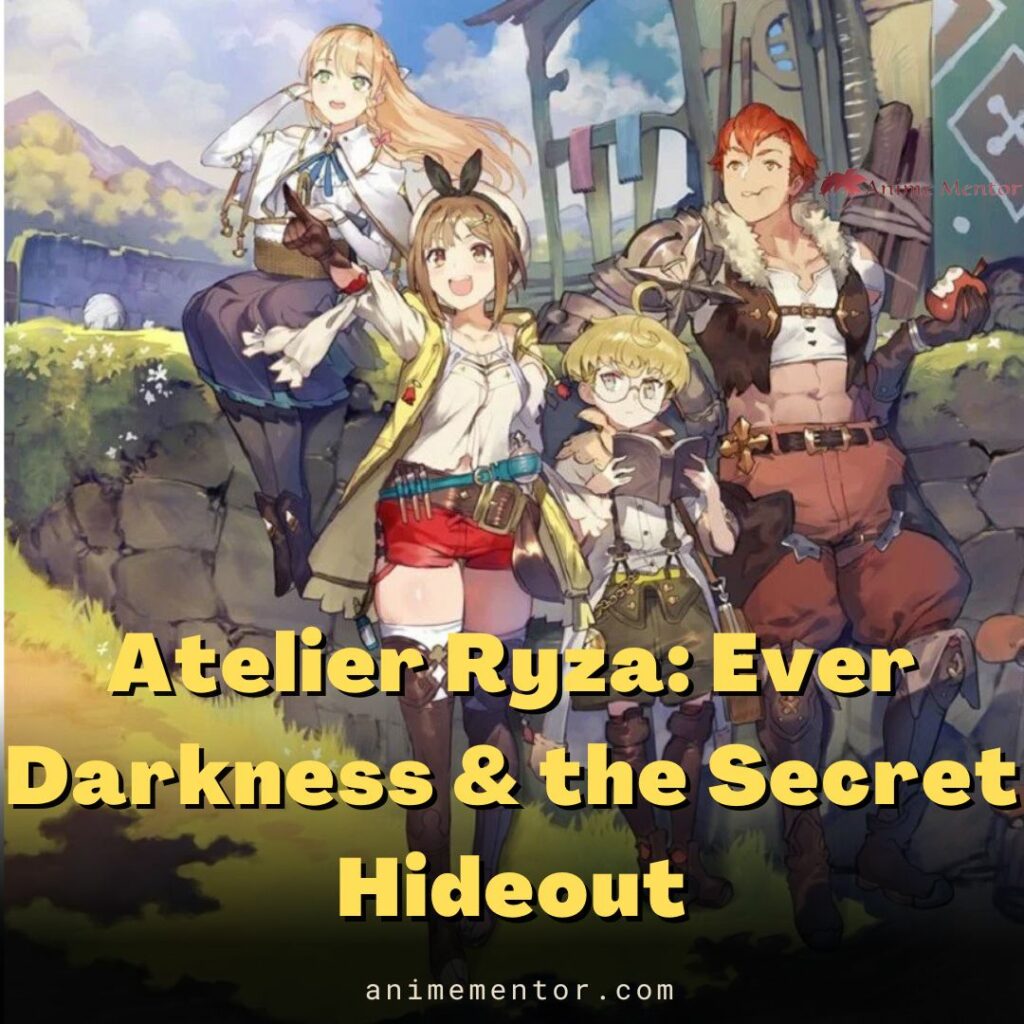 "Atelier Ryza: Ever Darkness & the Secret Hideout" is an enchanting anime that follows the adventures of Ryza, a young and ambitious alchemist living in the peaceful village of Kurken Island. Dissatisfied with her mundane life, Ryza dreams of exploring the world beyond her village and becoming an exceptional alchemist.
When Ryza and her friends discover a mysterious hidden cellar, they uncover an ancient ruin that holds the key to unlocking their dreams. With newfound knowledge and powers, they embark on a thrilling journey to uncover the secrets of the ruins and unlock the potential of alchemy. It combines elements of fantasy, adventure, and coming-of-age storytelling. With its visually stunning animation, compelling characters, and a captivating world to explore, this anime invites viewers on a thrilling quest alongside Ryza and her friends.
The Devil Is a Part-Timer! Season 3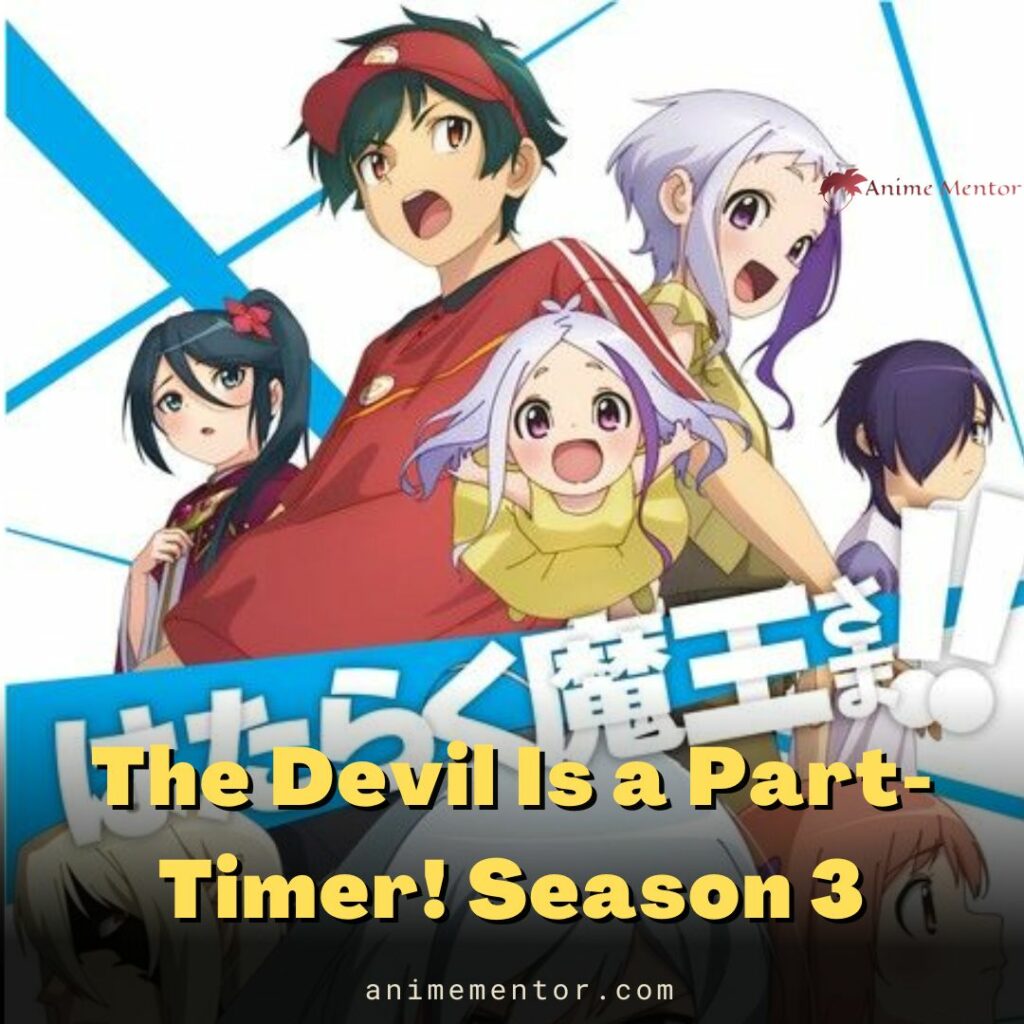 "The Devil Is a Part-Timer!" is a captivating anime that tells the story of Satan, the ruler of the demon world, who is unexpectedly transported to modern-day Tokyo along with his loyal general, Alsiel. Stripped of their powers and forced to adapt to human life, Satan takes on the name Sadao Maou and finds employment at a fast-food restaurant to make ends meet.
As Sadao navigates the challenges of the human world, he encounters Emi Yusa, a heroic warrior who follows him to Earth seeking revenge. However, as their paths intertwine, they form an unlikely alliance and become entangled in comedic and supernatural adventures.
This anime blends elements of comedy, fantasy, and slice-of-life, providing a fresh and entertaining twist on the typical demon lord trope. With its witty humor, endearing characters, and unexpected plot twists, "The Devil Is a Part-Timer!" offers a delightful and engaging viewing experience that appeals to both fans of comedy and fantasy genres.
Masamune-Kun's Revenge Season 2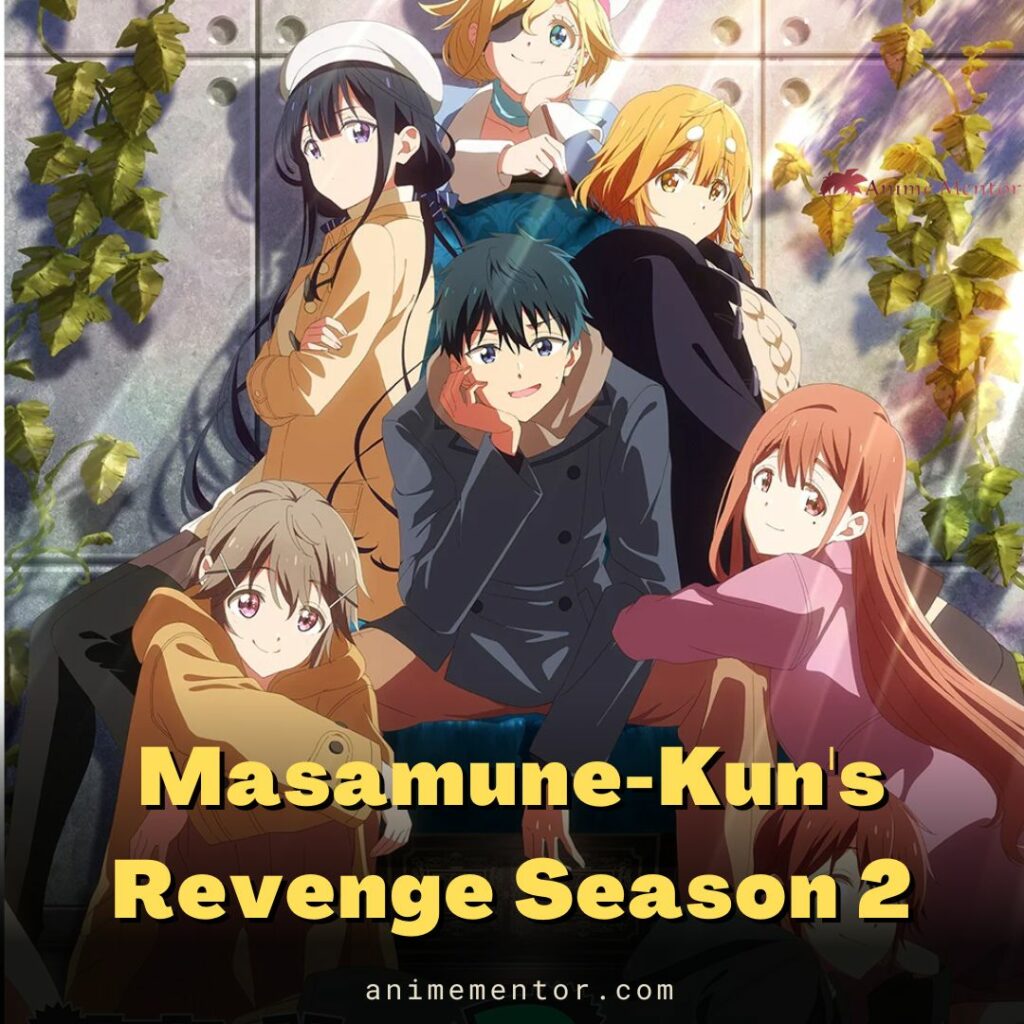 Several fans were disappointed when this enjoyable romantic comedy story had to be delayed due to the Covid-19 pandemic. Still, Masamune-kun's Revenge Season 2 is finally scheduled to release in the summer season of this year. The series tells the story of a boy named Masamune who was bullied by a girl when he was younger for being overweight. Motivated to get revenge on her, he works hard and finally becomes handsome.
With his new appearance, he plans on getting the girl to fall in love with him and reject her. However, this is easier said than done as several obstacles show up in his way and his identity is also threatened by being exposed. With a great set of female characters who make up his harem and several hilarious scenes, this is set to be a dynamic sequel to the first season.
"Masamune-kun's Revenge R" blends romance, comedy, and character development elements to create an engaging and entertaining viewing experience. With its witty dialogue, lovable characters, and unexpected plot twists, this anime offers a fresh take on the romantic comedy genre.
Rent a Girlfriend Season 3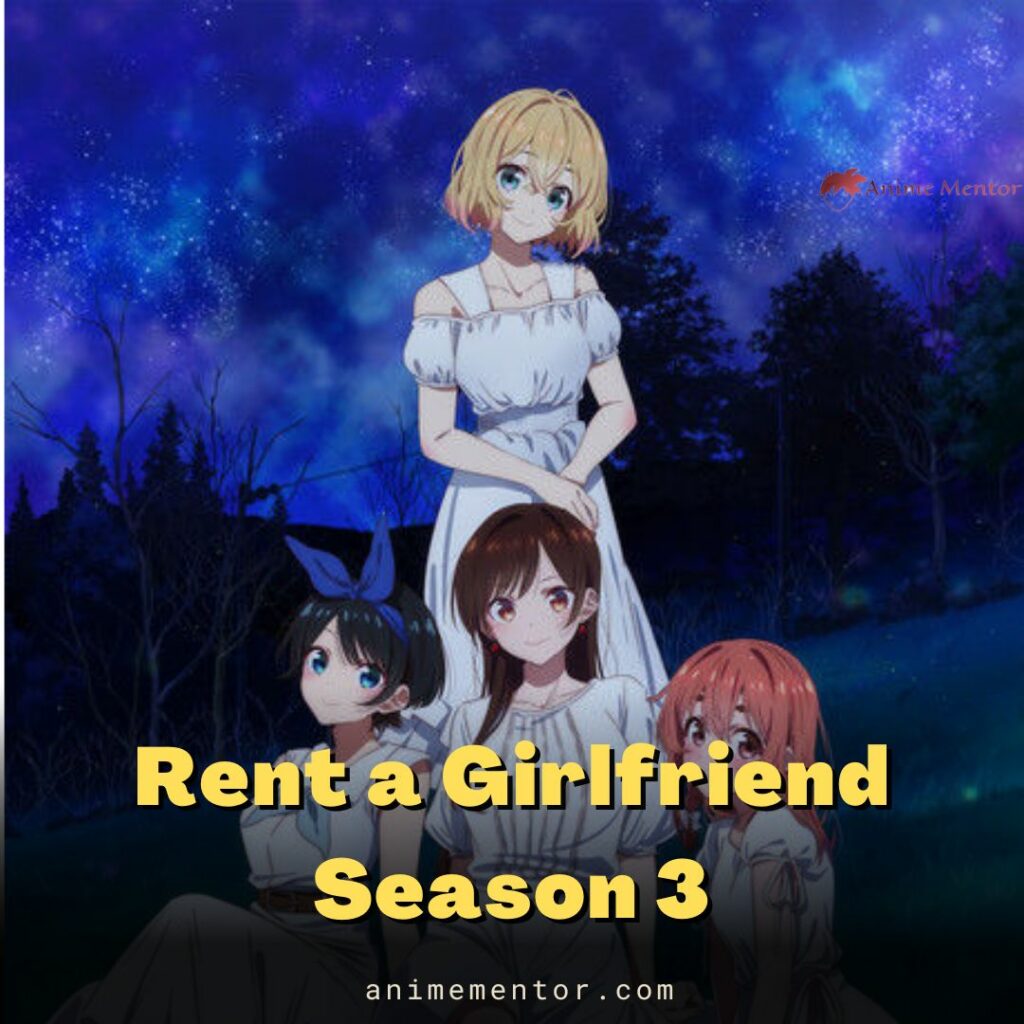 The supremely popular Rent a Girlfriend Season 3 is also having its 3rd season released in the summer of 2023. We continue on its protagonist, Kazuya's journey as he tries to hide his relationship with a rental girlfriend named Chizuru who is believed to be his real girlfriend by everyone around them. As they spend more time together, each of them realizes the good qualities in the other and eventually begins developing real feelings. However, with several other girls who get in between them as well as personal circumstances, the ride gets extremely bumpy. For romance enjoyers who like a plot made up of comedic coincidences and unique main characters, Rent a Girlfriend is a one-of-a-kind series.
The Girl I Like Forgot Her Glasses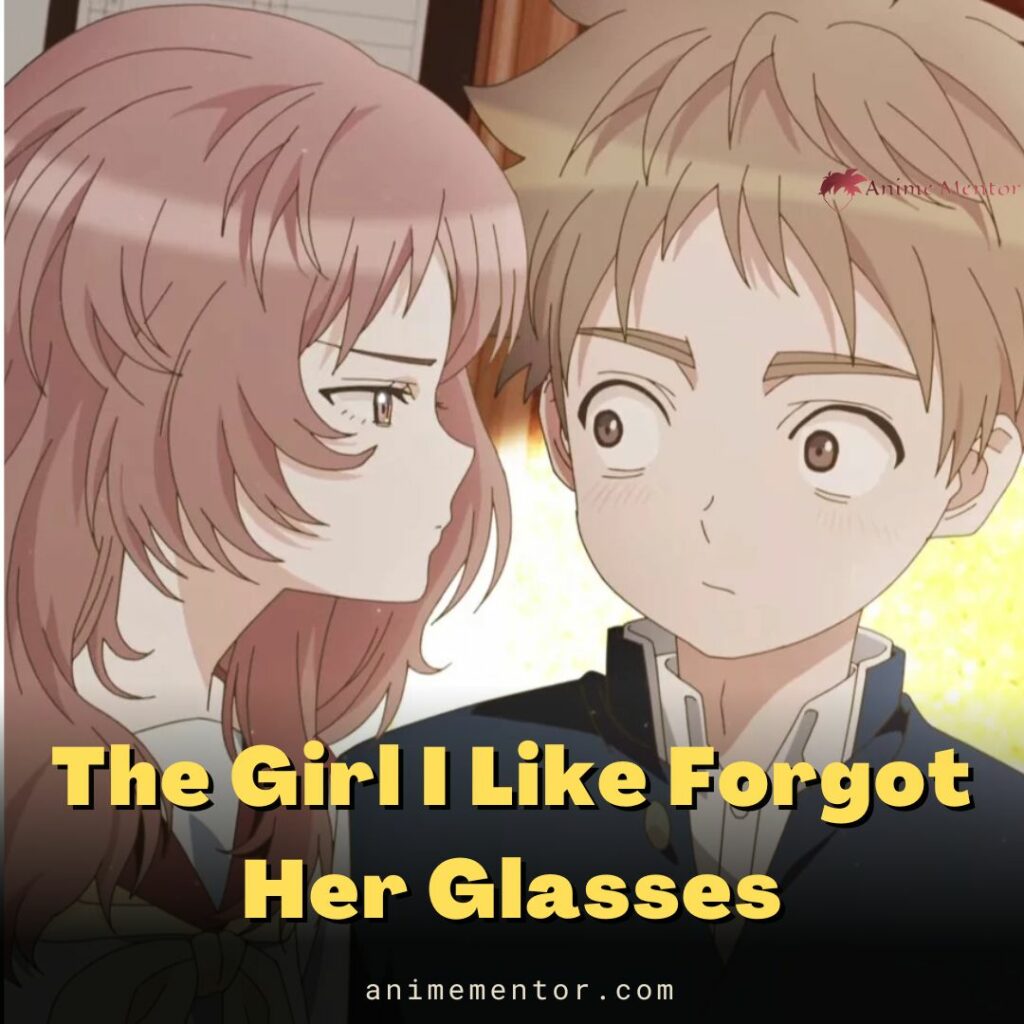 Every season has that one slice-of-life series that completely fills the viewers with good vibes and a sense of peace. The Girl I Like Forgot Her Glasses is set to take on that post for the summer season. With a self-explanatory title, the series follows the sweet story between a young boy and a girl. As the girl tends to be careless and frequently forgets her glasses, the boy is more than happy to help her out. As this weird circumstance leads to them spending more time together, they slowly grow closer and find themselves longing to spend more time with the other person. With extremely wholesome moments and light-hearted nature, this is the perfect series for those who wish to step away from the intensity of anime for a while.
Rurouni Kenshin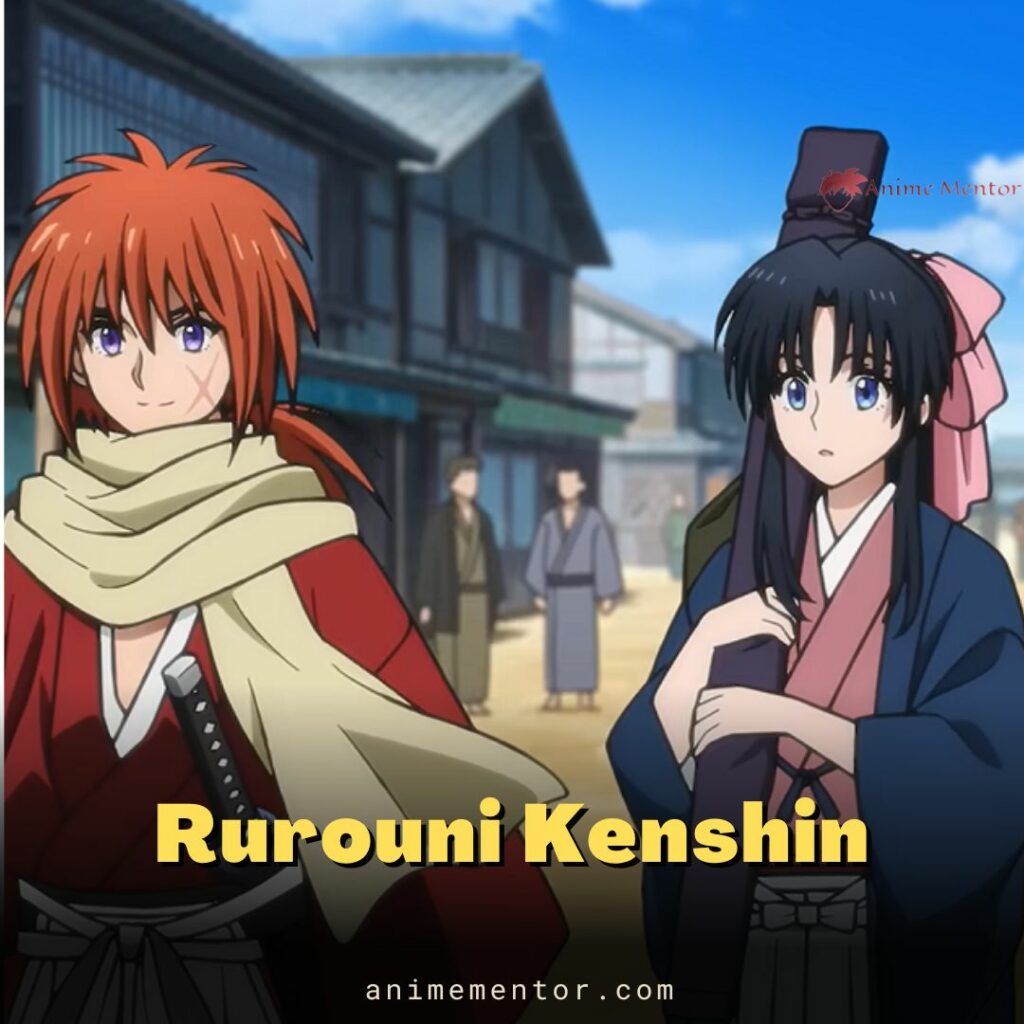 As a retelling of the iconic series, Rurouni Kenshin tells the story of a legendary swordsman known as Kenshin who is trying to adjust to the current world after his life of bloodshed. His hope for peace is short-lived, however, as he meets a young girl named Kaoru who is running a struggling dojo. While vowing to help her out, he runs into several enemies and even ghosts from his past who wish to bring out his deadly side yet again. With enemies from all sides, Kenshin will be forced to choose between upholding his morals and going back to his old life in order to protect those he loves. In addition to having excellent fighting scenes, Rurouni Kenshin is also a very heartfelt story that gets us deeply attached to every character, especially its protagonist. With the original anime being extremely old, there is no shortage of excitement for this fresh take on it.
Horimiya: Piece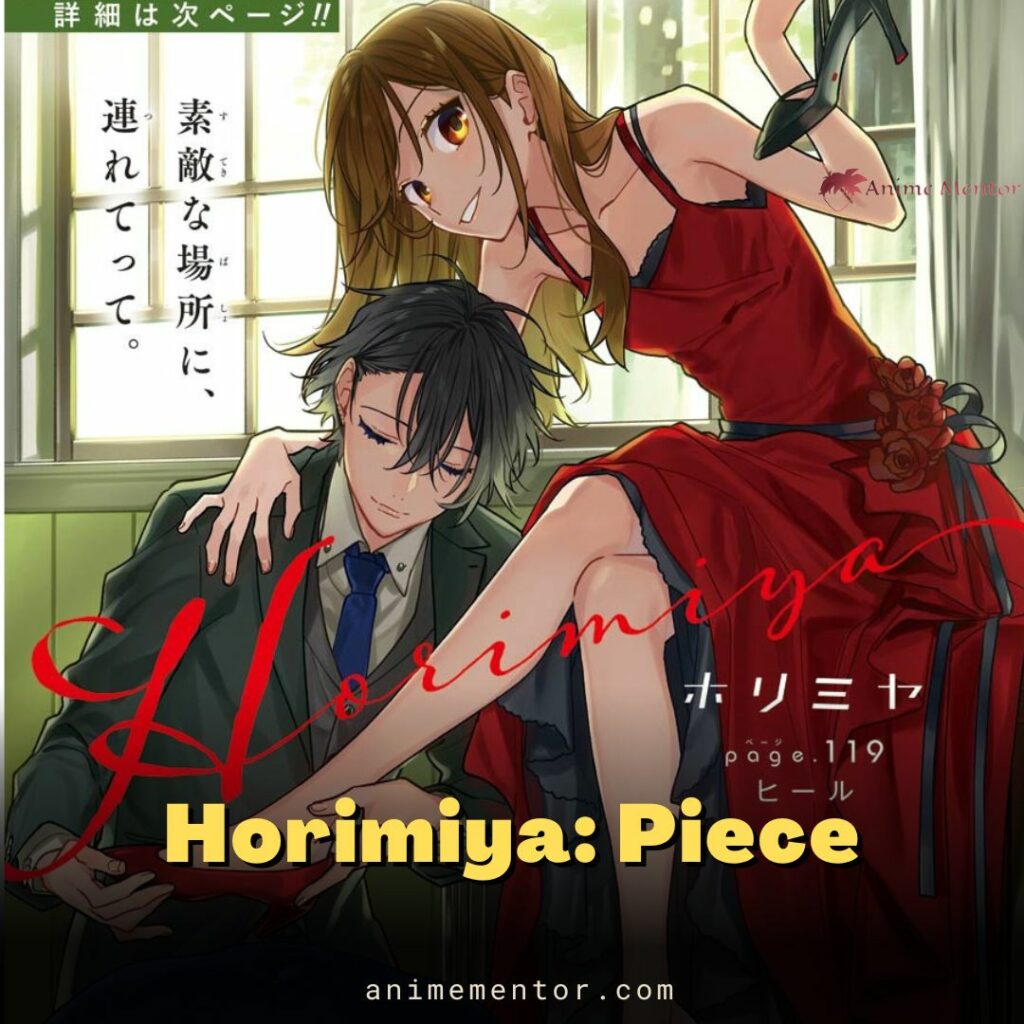 Horimiya won over fans from all demographics with its amazing and mature story about its main couple Hori and Miyamura as they grow to care about each other and eventually get into a relationship. Unlike most anime which would end after the confession, Horimiya also goes in-depth about the sacrifices and elements that go into a successful relationship. Many fans were disappointed however, the anime skipped out on several crucial parts from the manga. They finally have the chance to rejoice as the second season of Horimiya will be covering these parts as we see our favorite couples return to their screen.
Mushoku Tensei: Jobless Reincarnation Season 2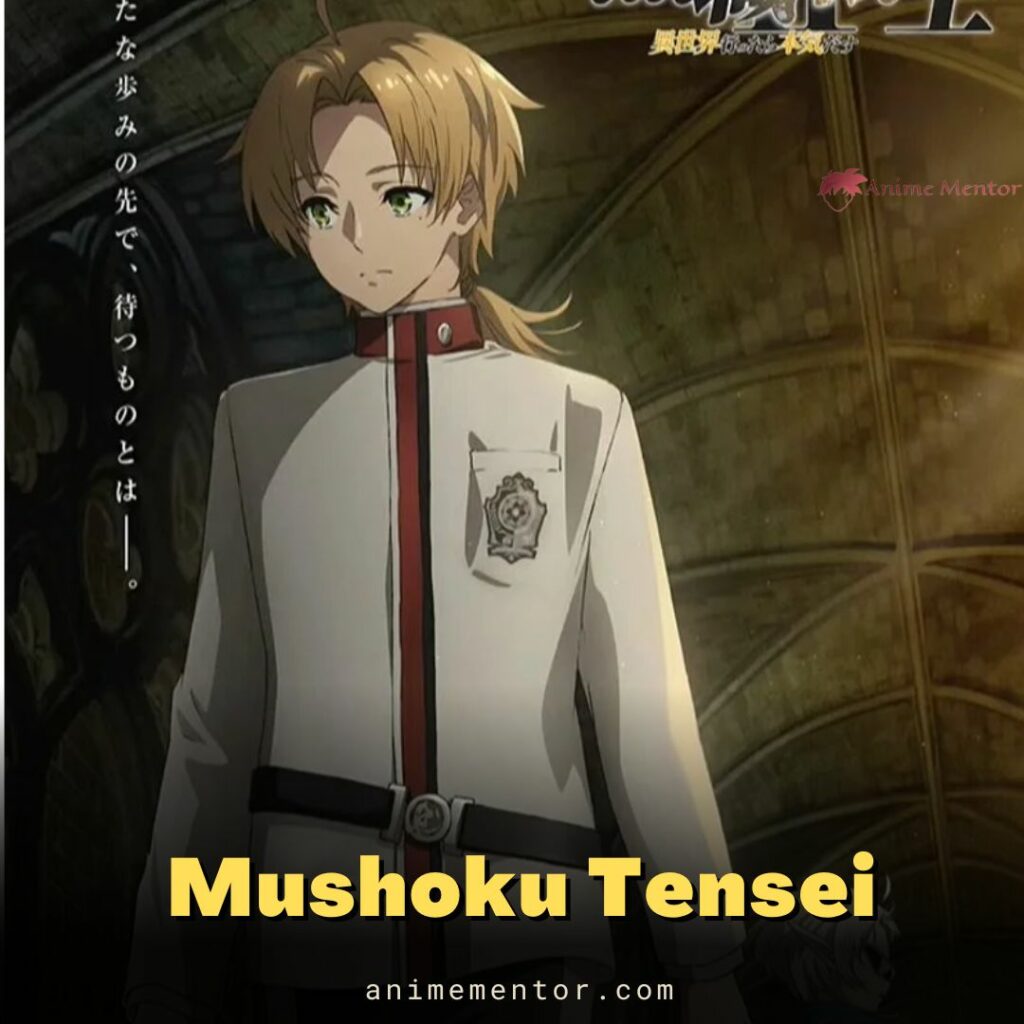 The much-awaited season 2 of Mushoku Tensei is set to premiere in the summer of 2023. This will continue Rudeus Greyrat's journey after being reincarnated in an Isekai world and facing a multitude of hardships. He will face many more strong opponents while meeting reliable allies and attempting to grow in strength. At the same time, he will also have to get over his past traumas which will be both painful and gripping to experience. With the stunning animation and development fans have grown to expect from this series, we can be sure that this will only make us fall in love more with its vast world.
Bungou Stray Dogs 5th Season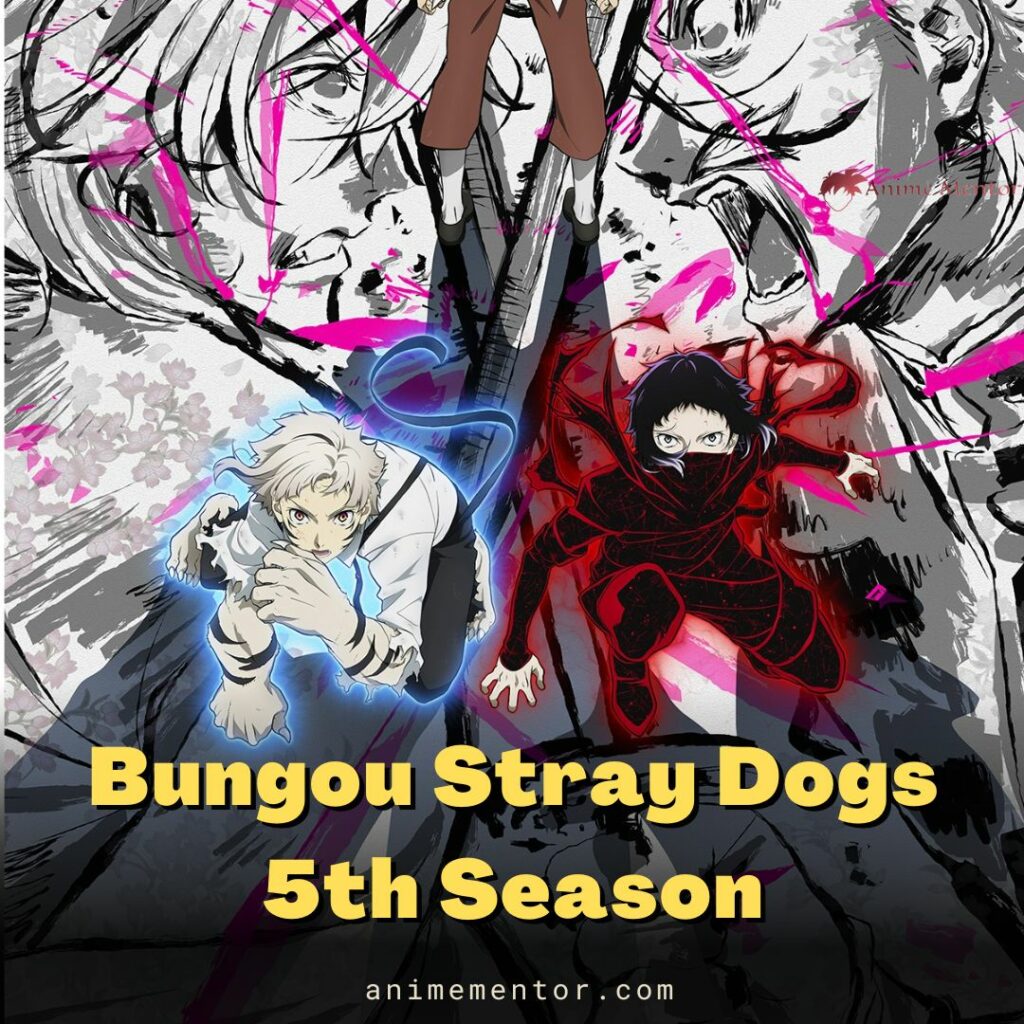 In previous seasons of "Bungo Stray Dogs," the story follows the Armed Detective Agency, a group of individuals with supernatural abilities known as "Gifted." They use their powers to solve mysteries and maintain peace in the city.
The Agency faces various challenges and confronts different enemy factions like The Port Mafia and The Guild. These encounters involve intense battles and dangerous situations that test the Agency's members, including Atsushi Nakajima, the main protagonist with a connection to a mysterious creature called the Beast.
Throughout the series, the characters' backgrounds and personal struggles are explored, revealing their motivations and forming relationships within the Agency and with rival factions.
As Season 5 of "Bungo Stray Dogs" approaches, fans can look forward to more thrilling mysteries, character development, and new obstacles for the Armed Detective Agency.
Jujutsu Kaisen Season 2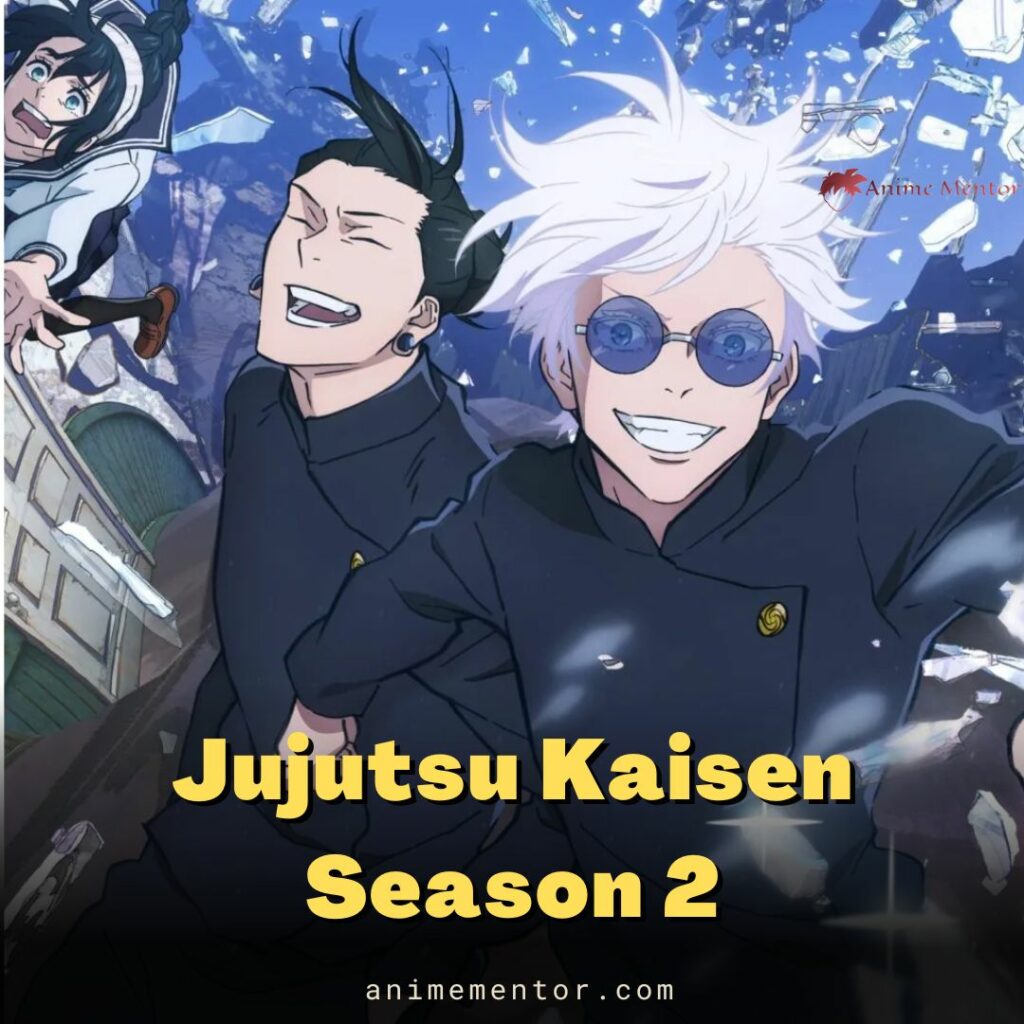 Ever since its massively popular first season and subsequent movie, fans have been dying for the sequel of Jujutsu Kaisen. They are not far away from finally getting their wish as it will be released in July 2023. This will cover Gojo's backstory with Geto and also introduce the fan-favorite Toji Fushiguro. The events will also directly lead up to the epic Shibuya Arc which is already considered by Shounen fans as one of the greatest arcs ever written. For fans of storytelling and intense battles, this is one part that cannot be missed.
Bleach: Thousand Year Blood War 2nd Cour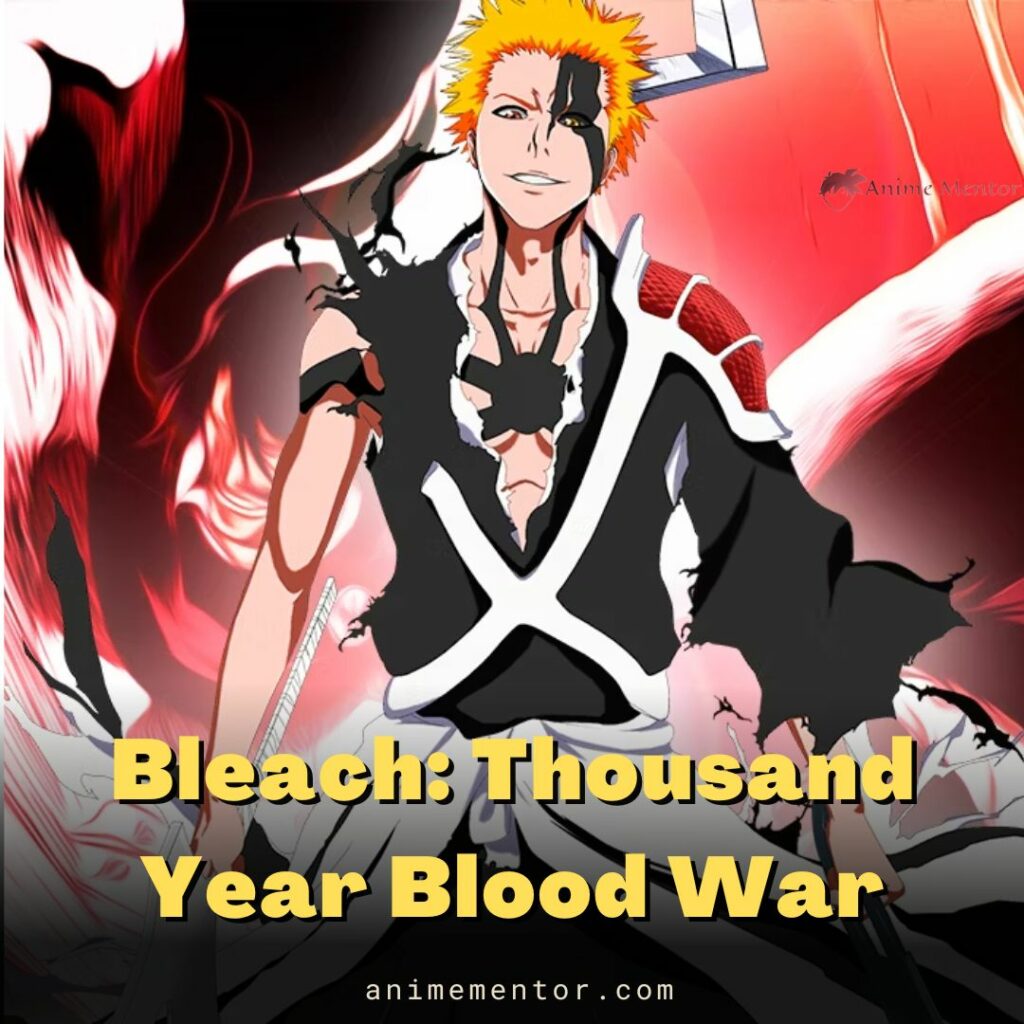 The return of Bleach after its long hiatus has surpassed every expectation as the first cour of the Thousand Year Blood War Arc was a combination of hype and emotional moments which kept us on the edge of our seats. After its short break, the second part of this is set to return as we see Ichigo equipped with new weapons ready to save the world again by taking on the legendary Quincy King, Yhwach. With the stunning animation Pierrot delivered in the first part as well as brilliant voice acting and build-up to the story, fans of anime will find this series to be a must-watch.