The Kingdom of Lulusia is affiliated with World Government as a kingdom located in Paradise. In addition to being close to Momoiro Island, it is located southwest of Marine Base G-2. The story was first seen in One Piece Manga Chapter 272, cover story: Ace's Great Blackbeard Search.
Lulusia Kingdom Wiki
Japanese Name
Rurushia Ōkoku (ルルシア王国)
English Name
Lulucia Kingdom
First appearance
Chapter 272 (cover)
Episode 880
Region
Paradise Marine Base G-2
Affiliates
World Government
Current Ruler
King Seki
Notable Citizens
| | | | |
| --- | --- | --- | --- |
| King Seki | Princess Komane | | |
| Kurotsuru | Moda | Kyuji | Koda |
Locations
The island has a large ragged mountain range and a vast wooden forest with pine trees.
It has a very large castle, towering over the port town.
A town where Ace heard Blackbeard was seen. Pasta Lake is located there. It is near a river.
A port town that was attacked by the Peachbeard Pirates, and was rescued by the Revolutionary Army's commanders.
Milk Farma farm where Moda works. Its main export is cow milk.
History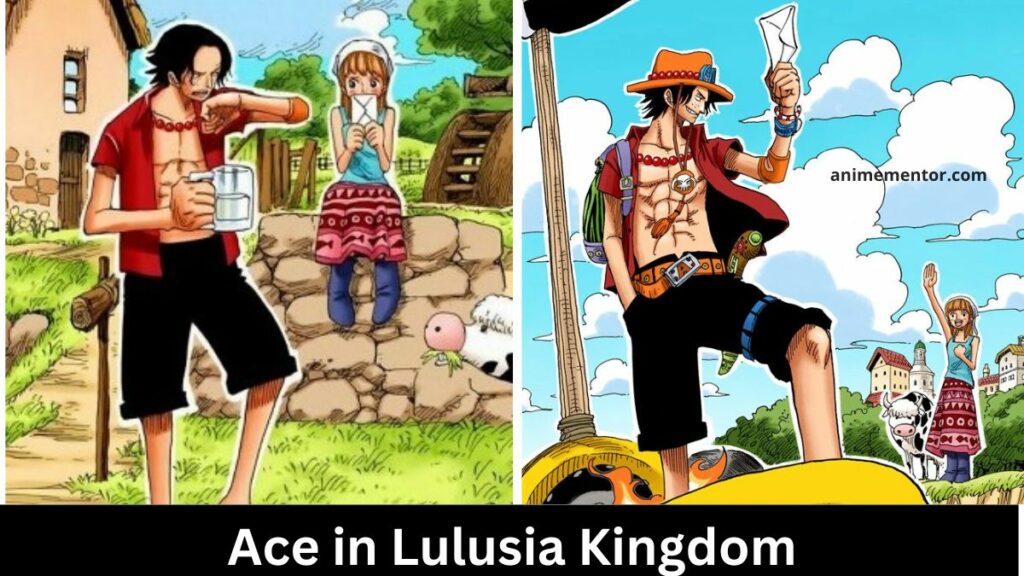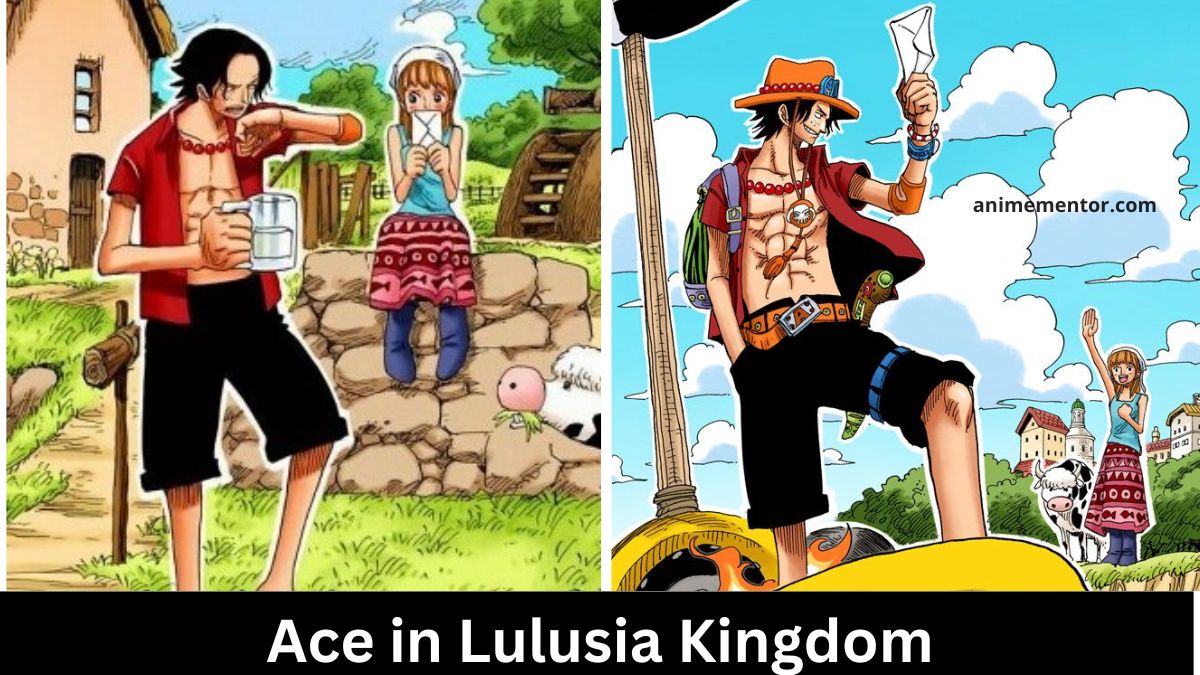 Ace traveled to the island to seek vengeance after hearing rumors about Blackbeard. Nevertheless, the rumors turned out to be false and led him to Doctor Kurotsuru. Citizens threw Ace into the river after he dined and dashed and attacked the innocent doctor.
Ace was rescued by Moda, a milkmaiden who asked him to deliver a letter to Marine Base G-2 in exchange for helping him. When Moda returned the favor, Ace went on to continue his search for her parents, Kyuji and Koda, who worked at the base.
The kingdom (or at least its port city) became poor at some point during the timeskip because it was forced to offer gold to the World Nobles.
Princess Komane was kidnapped by pirates for ransom as the kingdom's royal family was heading to Levely. As soon as Sakazuki heard the report, he became angry with their escort. Koby's team then rescued the princess.
In the meantime, Peachbeard attacked a port city in the name of Emperor Blackbeard. Although the town's people begged to be left alone and said the town was poor, the Peachbeard Pirates continued their search for the Celestial Dragons' gold. Belo Betty rallied the citizens to fight when the Revolutionary Army commanders arrived. Betty told the citizens to claim Peachbeard's bounty after they defeated the pirates and to contact the revolutionaries if they needed help before leaving with her team.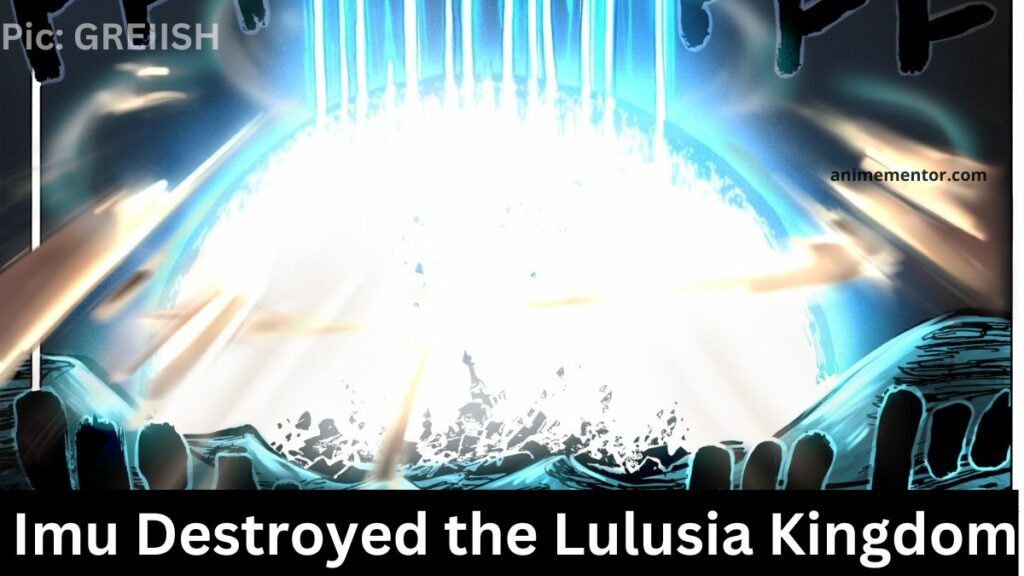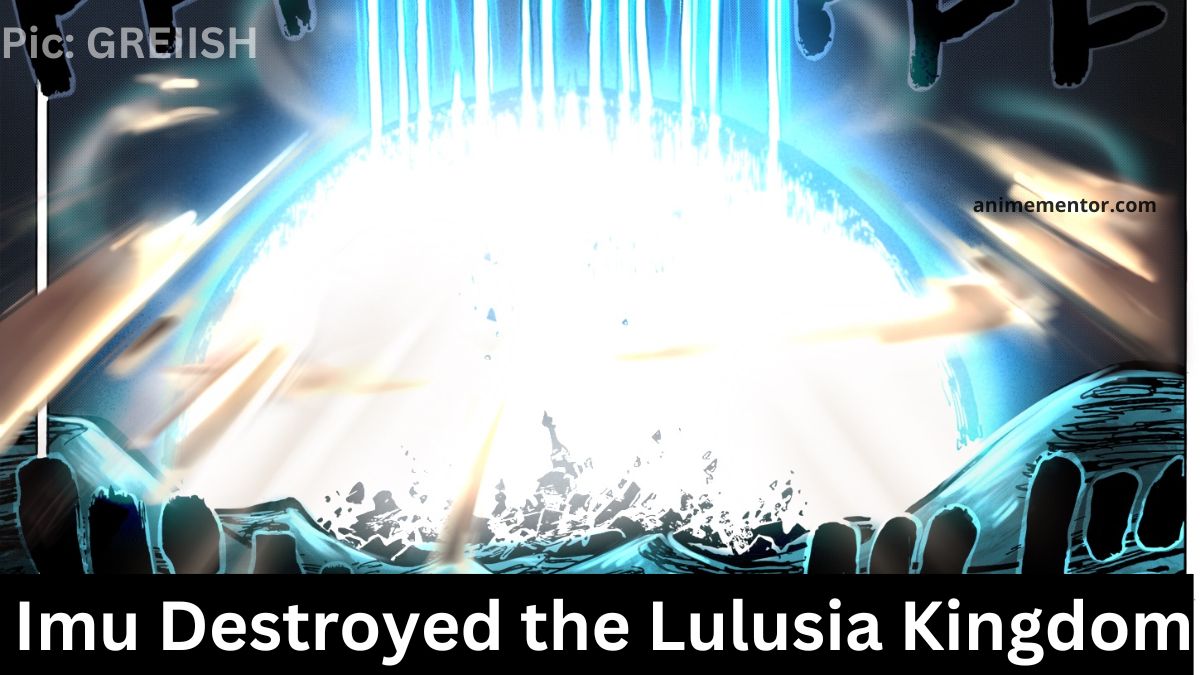 In Chapter 1060 IMU sama destroyed Lulusia Kingdom.