Josei anime is the adult evolution of the shoujo genre and is characterized by the same issues as shoujo animes, such as rosy depictions of romances and utopian courtship gimmicks. Josei is a descriptor of an audience, hence not a genre. It frequently touches on topics that shoujo may only touch upon fleetingly, including the realities of relationships or other serious difficulties. They are typically neither innocent and starry-eyed nor pragmatic and cynical.
Josei may be aimed at women in their 30s and 40s, but the popularity of these series is far wider. These tales are for anyone seeking equally complex, three-dimensional characters. These animes have more to offer than just formidable foes or boss battles.
So you can still love Josei anime regardless of your age or gender. Here are our top ten Josei anime picks for 2022. Also, don't forget to tell us in the comment area below which of your favorite shows were left off the list.
10. Code: Realize-Sousei no Himegimi (Code: Realize-Guardian of Rebirth)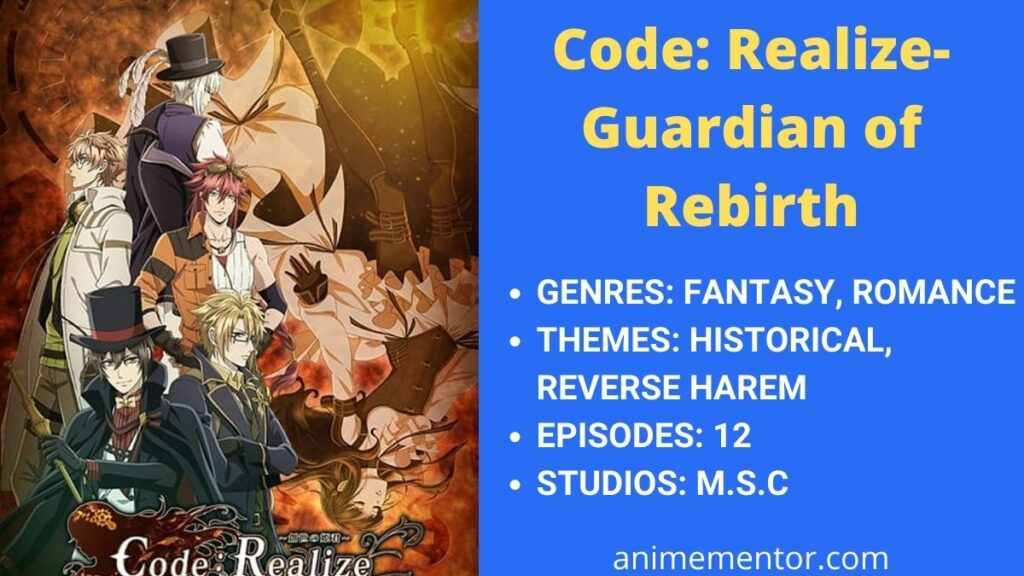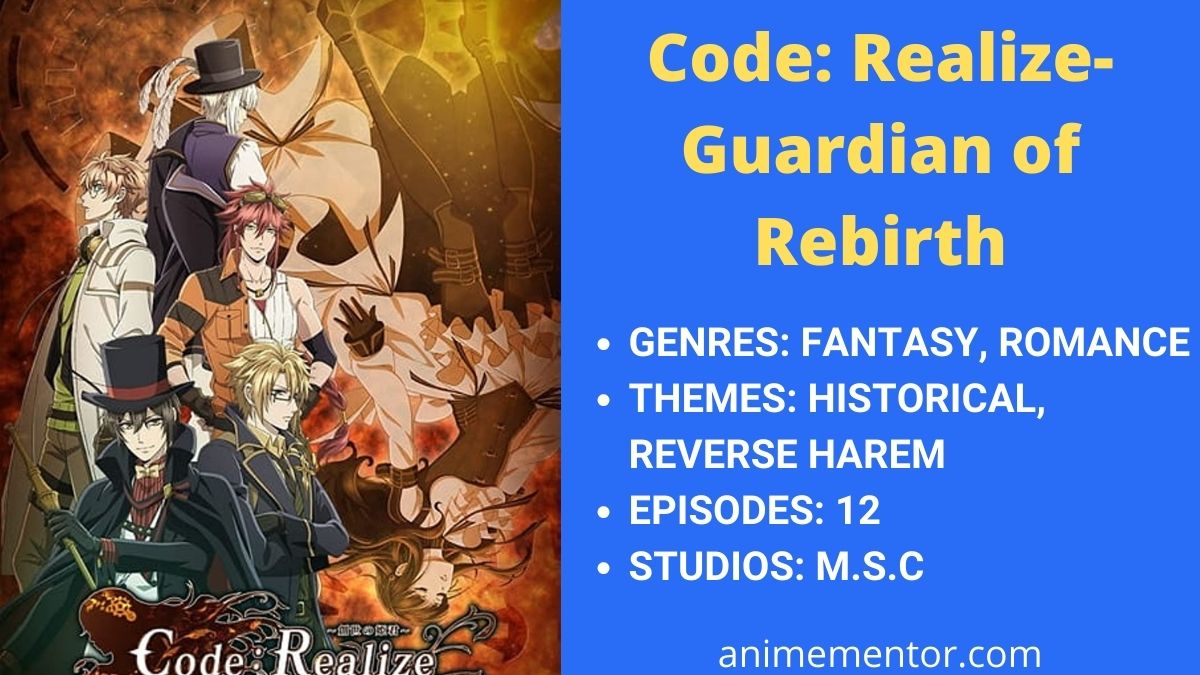 Genres: Fantasy, Romance
Themes: Historical, Reverse Harem
Episodes: 12
Studios: M.S.C
Source: Visual novel
In the series Code-Realise, a young woman named Cardia is forced to live alone in London during the nineteenth century due to a lethal poison that she carries inside her. As a result, anything or anybody that comes into contact with her skin rots or melts. Her voyage began when numerous individuals, including the terrorist group Twilight, sought the poison known as Horologium that was inside her.
At that point, Cardia was being led away by the military as a prisoner from her home. However, Arsene Lupin, a gentleman thief, abducts her and drives off. Cardia then sets off on a quest to learn what really happened to her missing memories and how her father and Twilight are related.
9. Petshop of Horrors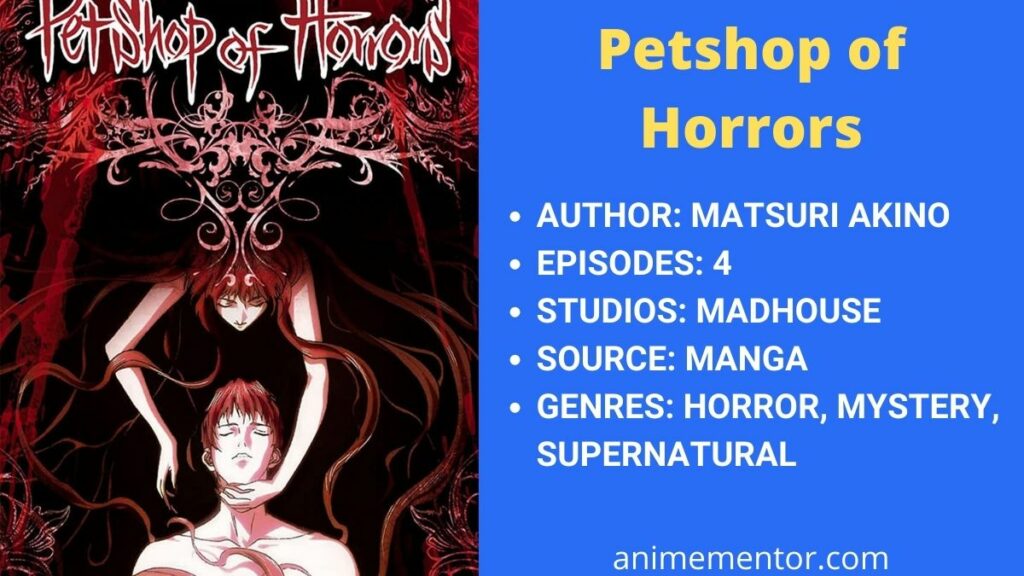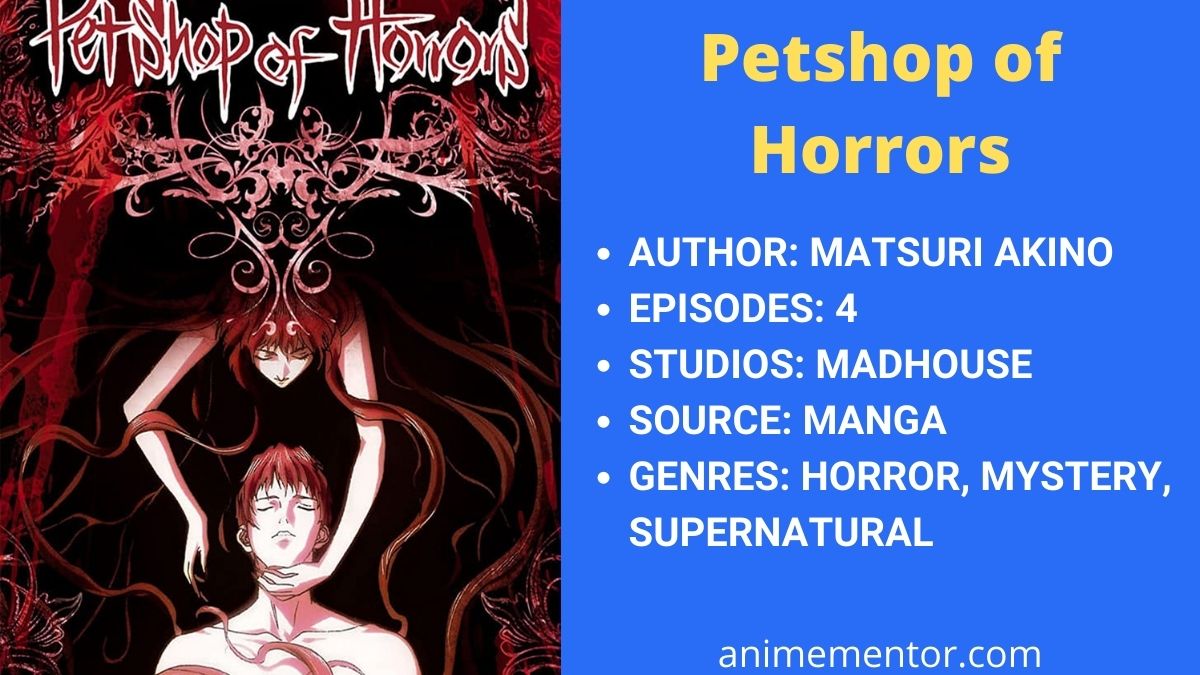 Author: Matsuri Akino
Episodes: 4
Studios: Madhouse
Source: Manga
Genres: Horror, Mystery, Supernatural
This television series tells the tale of an enigmatic pet store with deep themes about humanity and the evil within. People searching for something unique can purchase exotic and difficult-to-find pets from Count D, a fascinating pet store proprietor from the Chinatown neighborhood. But a contract is included with every sale. Everything is fine if the contract's guidelines are followed. However, if someone violates the terms of the agreement, the pet store is not liable for any unfavorable outcomes that may result. Both darkness and horror are present throughout the series.
8. Bunny Drop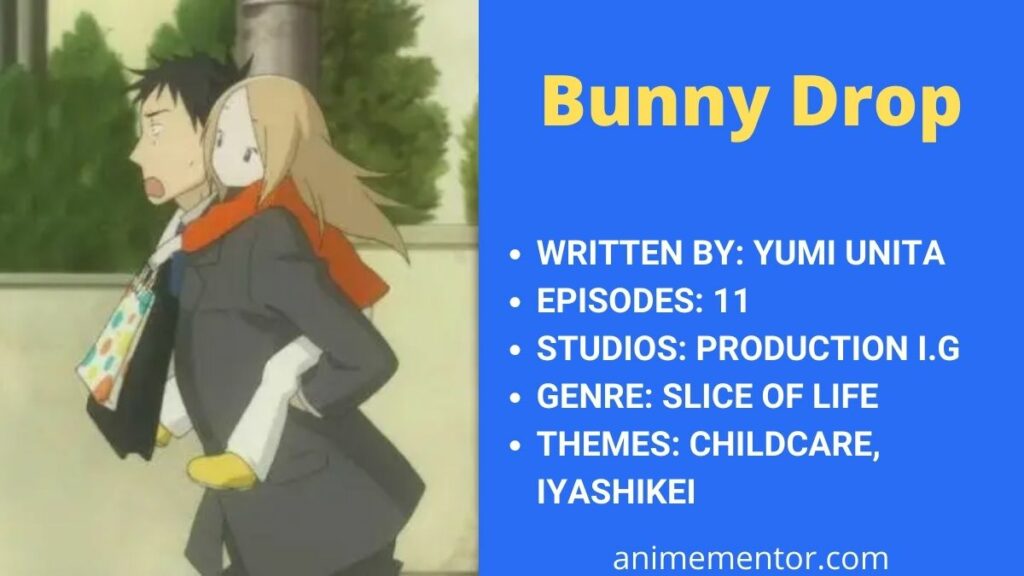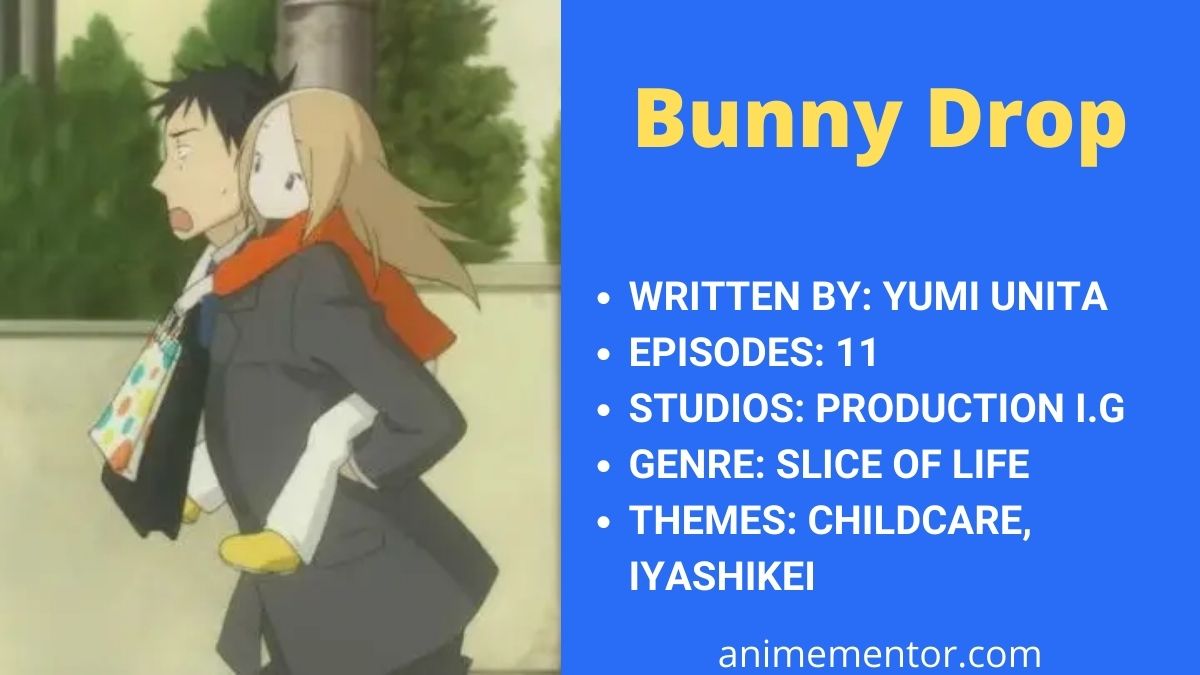 Written by: Yumi Unita
Episodes: 11
Studios: Production I.G
Source: Manga
Genre: Slice of Life
Themes: Childcare, Iyashikei
The family of the elderly Souchiro Kawachi is astonished to hear that he had a six-year-old daughter named Rin during his funeral. To avoid controversial situations and rumors, the family was considering placing her up for adoption. Daikichi, Souchiro's grandson, is outraged by this behavior and chooses to take her home and raise her as his own child. As he and Rin try to integrate into each other's lives and form a bond, he so embarks on an exhausting, time-consuming, but ultimately rewarding journey through single parenthood.
7. Nodame Cantabile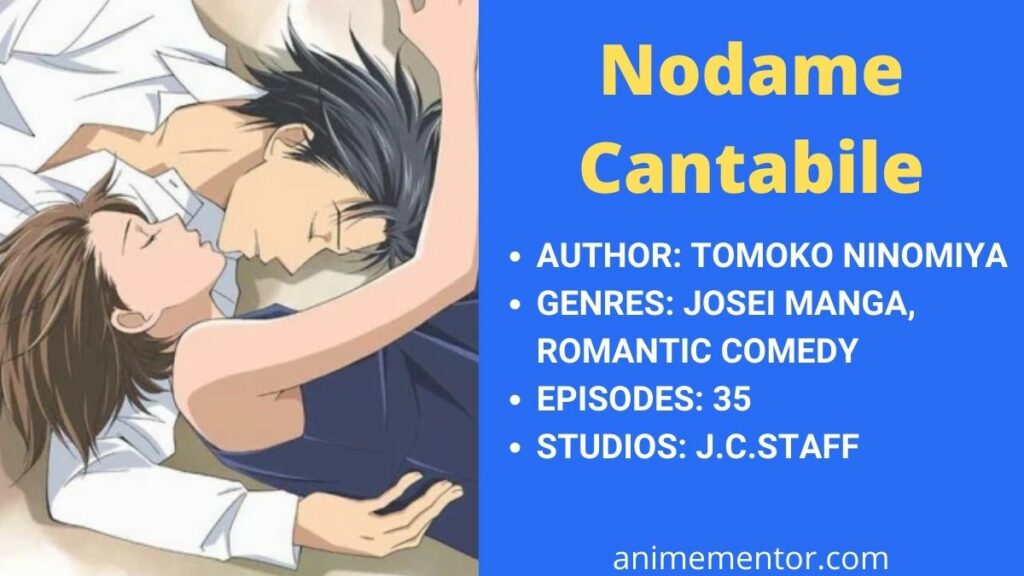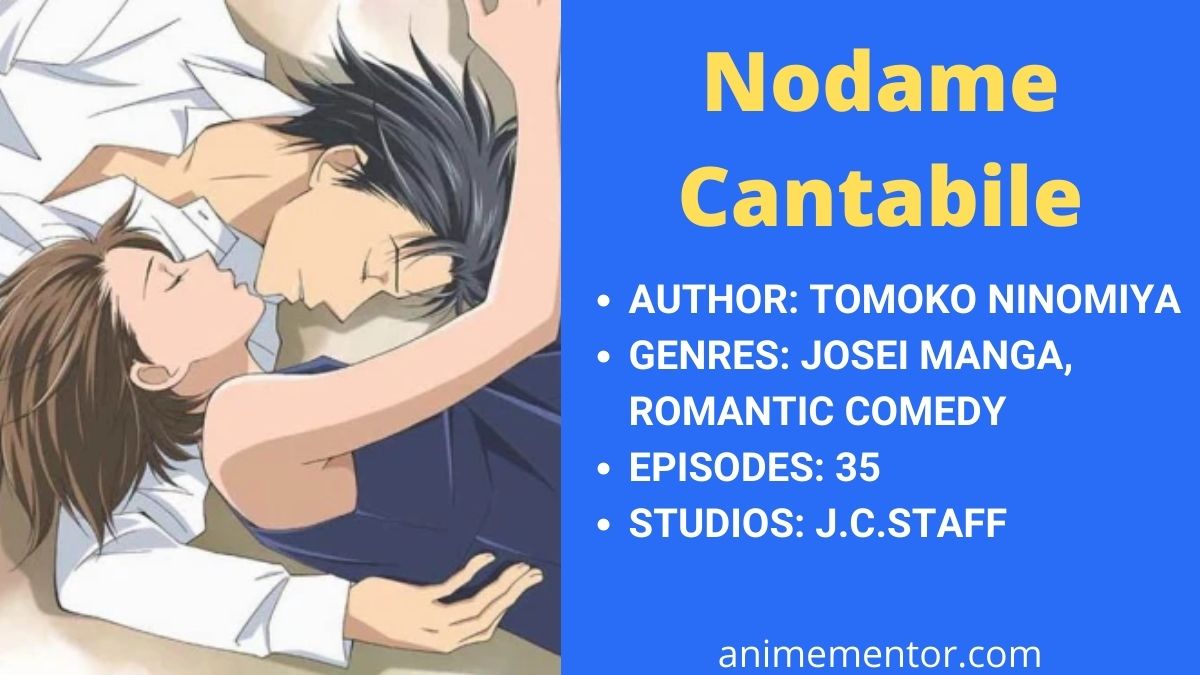 Author: Tomoko Ninomiya
Genres: Josei manga, Romantic comedy
Episodes: 35
Studios: J.C.Staff
Source: Manga
Themes: Adult Cast, Music
First-class musician Shinichi Chiaki aspires to perform among Europe's best. He is a notorious perfectionist who is harsh with both himself and other people. But when he met Megumi Noda, a piano prodigy, his life was forever changed. The two main characters' obviously endearing and amusing relationship dynamics make the series famous. Those who enjoy classical music can try viewing this romantic story, which also provides insight into the difficult challenges of becoming a well-known musician.
6. Orange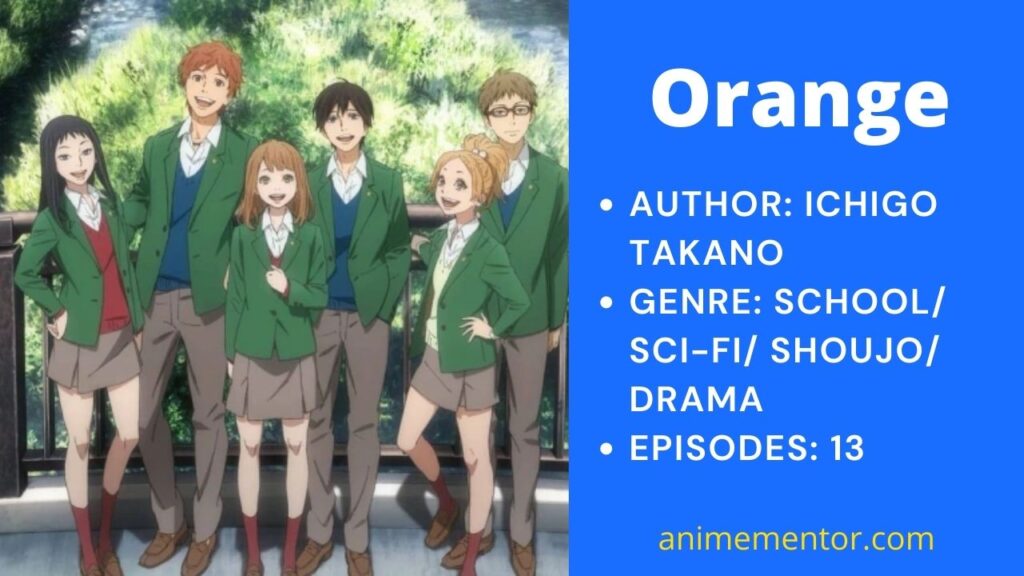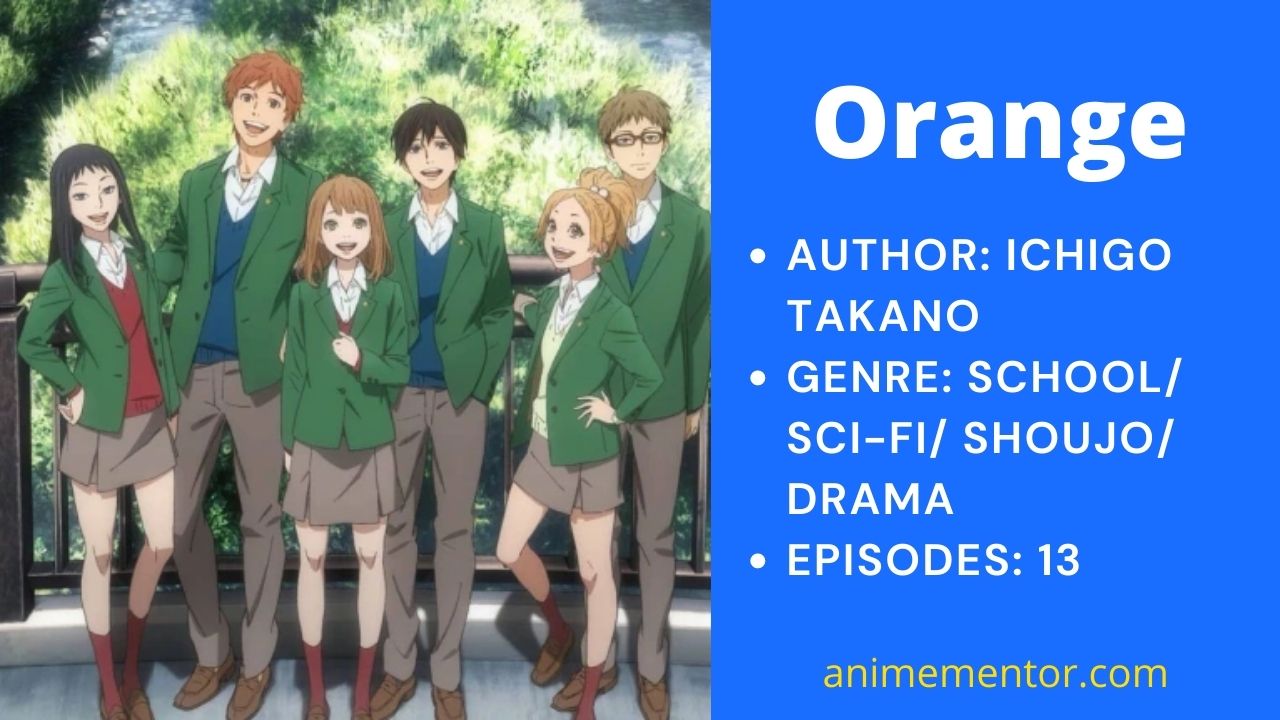 The romantic drama Orange has a futuristic twist. Naho Takamiya, a sixteen-year-old, finds a letter from herself written 10 years in the future in which she advises her to keep an eye out for Kakeru Naruse, a new transfer student who would eventually become one of her friends. Naho will utilize this knowledge to guide her in avoiding the same errors in the future, which also entails helping a pupil who later commits suicide sometime in the future. Since its 2016 publication, the wonderfully animated narrative has become a tremendous hit.
5. No.6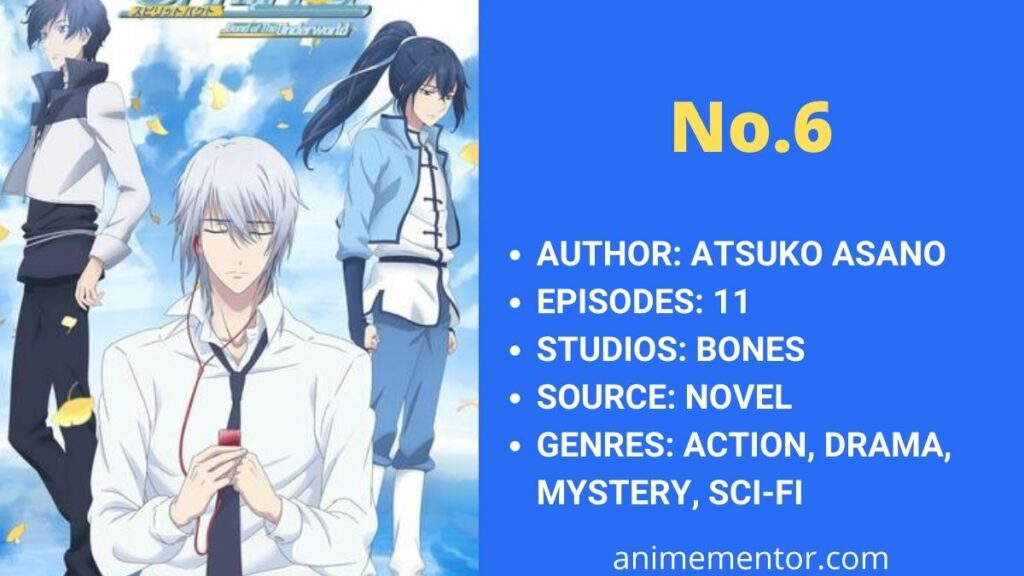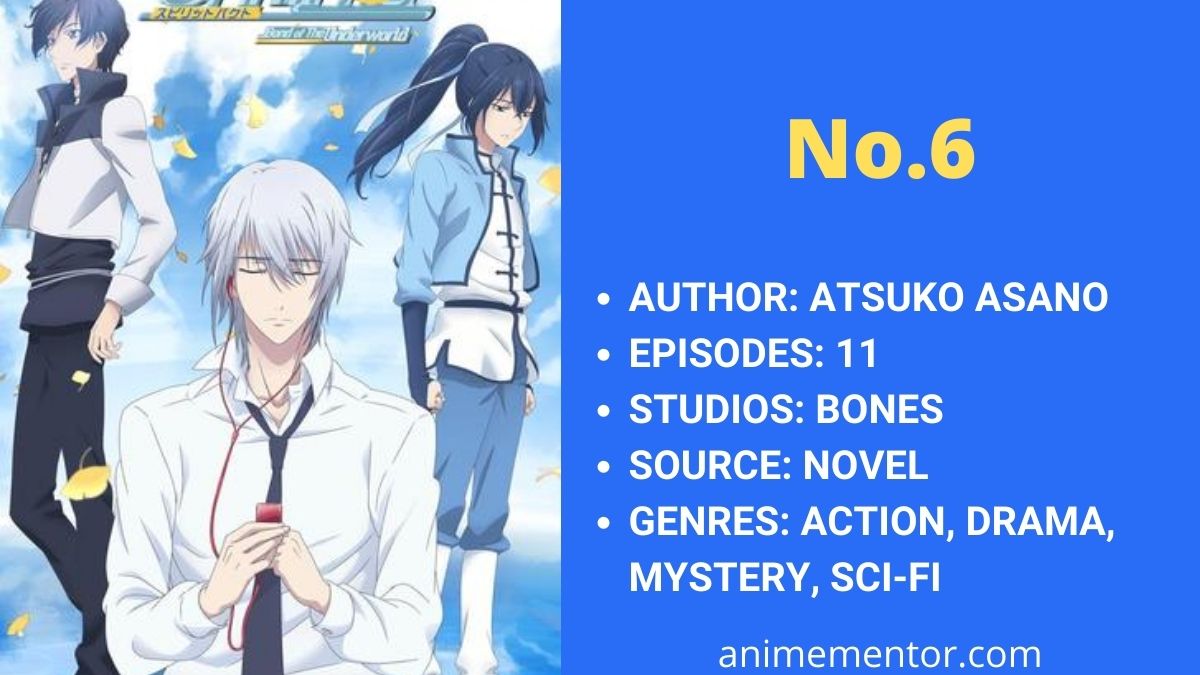 Author: Atsuko Asano
Episodes: 11
Studios: Bones
Source: Novel
Genres: Action, Drama, Mystery, Sci-Fi
A futuristic-looking action animation starring two boys named Nezumi and Shion is set in this world. No. 6 is a precious and well-developed story with plenty of thought-provoking commentaries, amazing character development, and high production value to be seen, heard, and experienced. It's still a really nice anime even though the rushed pacing makes the ending a little unclear. The series is only 11 episodes long so you don't have to wait too long to see what commences.
4. Nana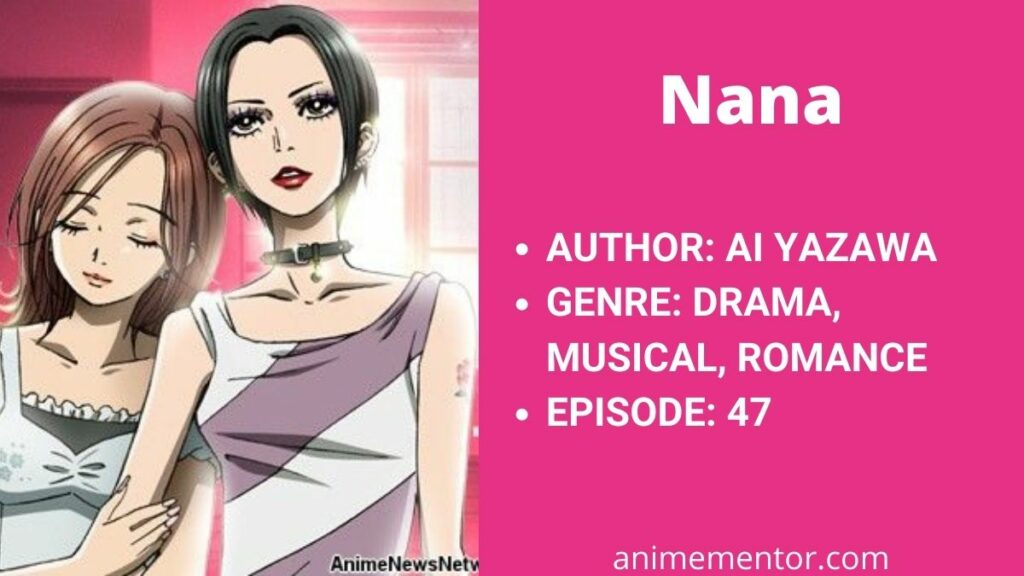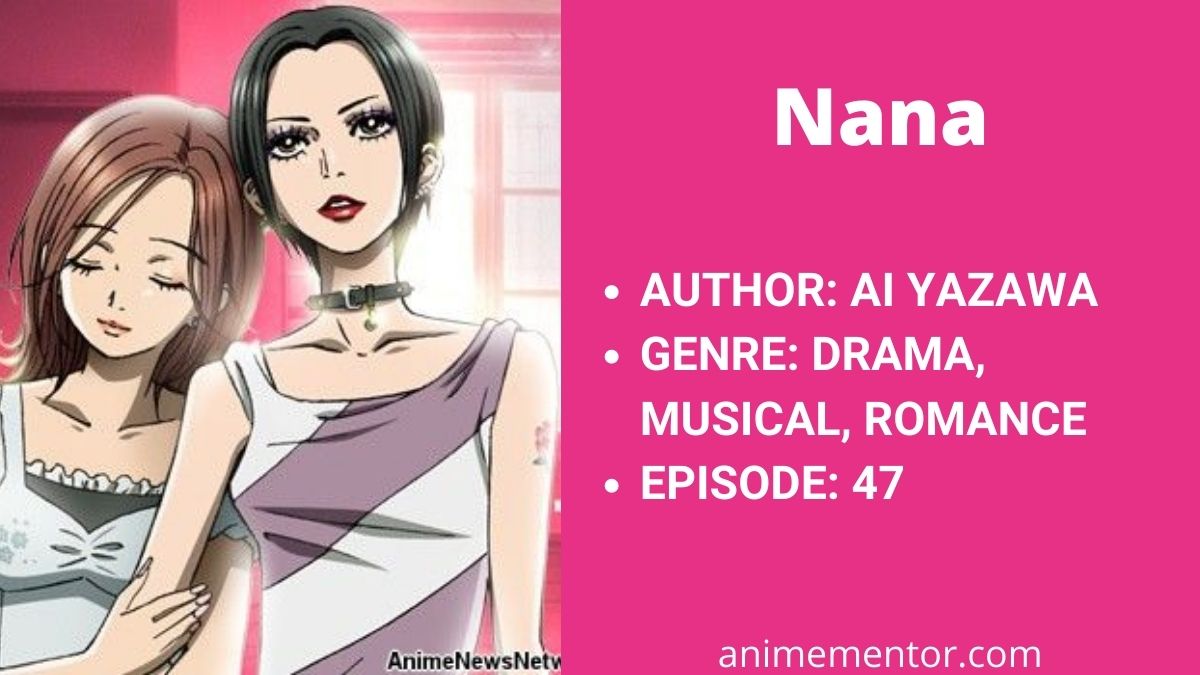 The two ladies at the core of this story, Nana Osaki and Nana Komatsu, are both 20 when they go to Tokyo. The plot centers on Nana O's struggle to retain their friendship while pursuing popularity, and Nana K's struggle to pursue romance. The two series' principal characters are attracted together despite their extreme contrasts. Because of its Punk/Rock musical undertones, this Josei anime is popular with both women and men worldwide. It demonstrates that pursuing your ambitions as an adult can be challenging, but that life is worth living with the correct love and support.
3. Fruits Basket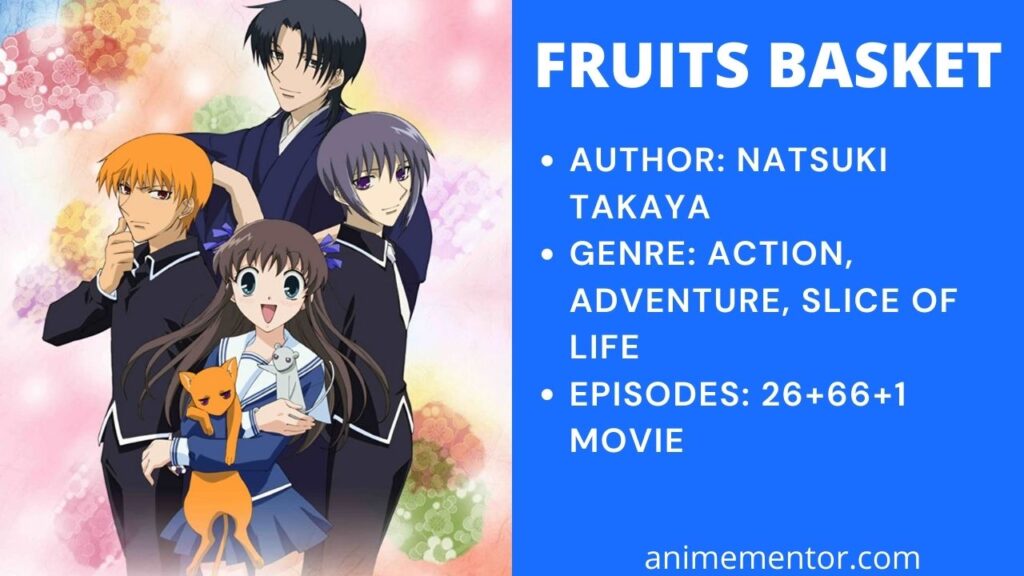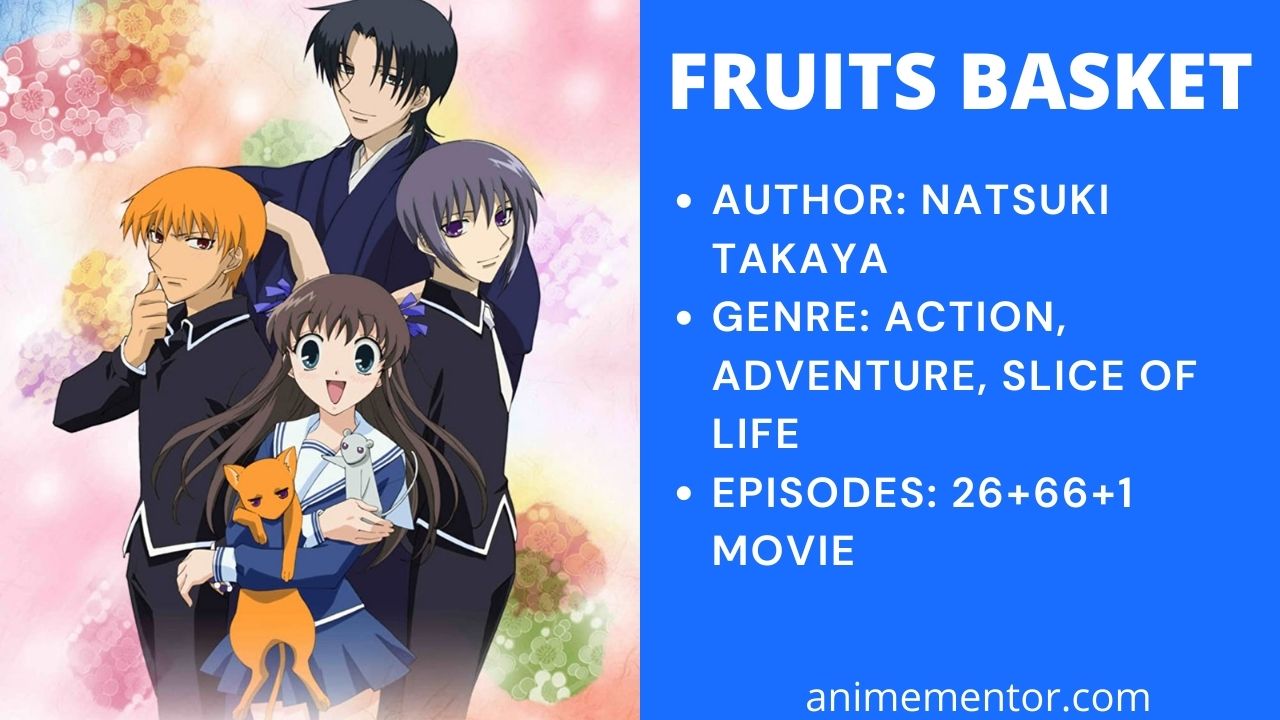 Fruits Basket is a critically acclaimed and financially successful series about a high school student named Tohru Honda and the friendship she forms with the Soma family, who are Cursed and change into creatures from the Chinese Zodiac anytime a person of a different gender gives them a hug. The Fruits Basket series is chock-full of romance, humor, and heartache, and the finale is especially moving. This reverse harem animation is excellent. Additionally, it has the advantage of being quite polished.
2. Wotakoi: Love is hard for Otaku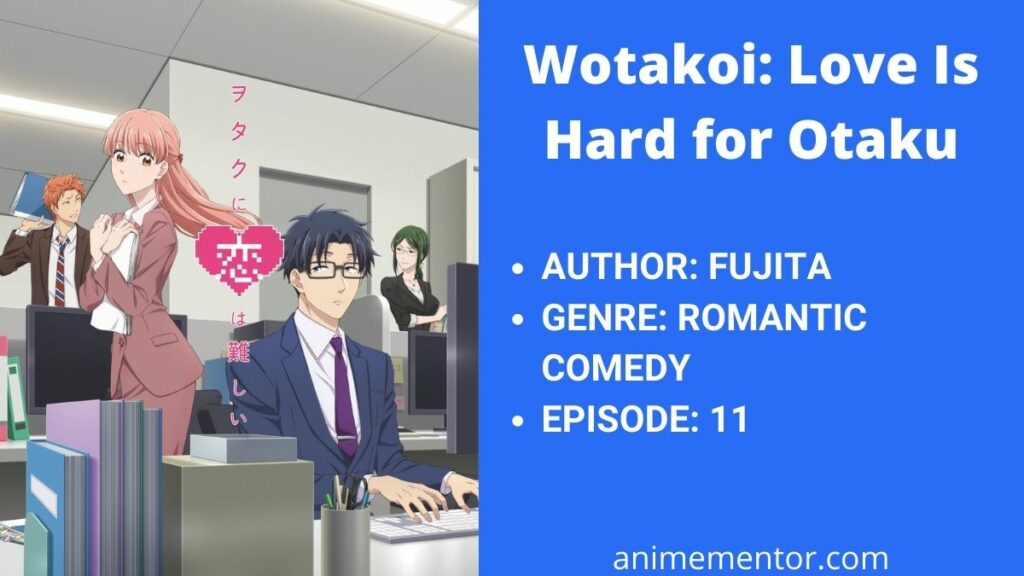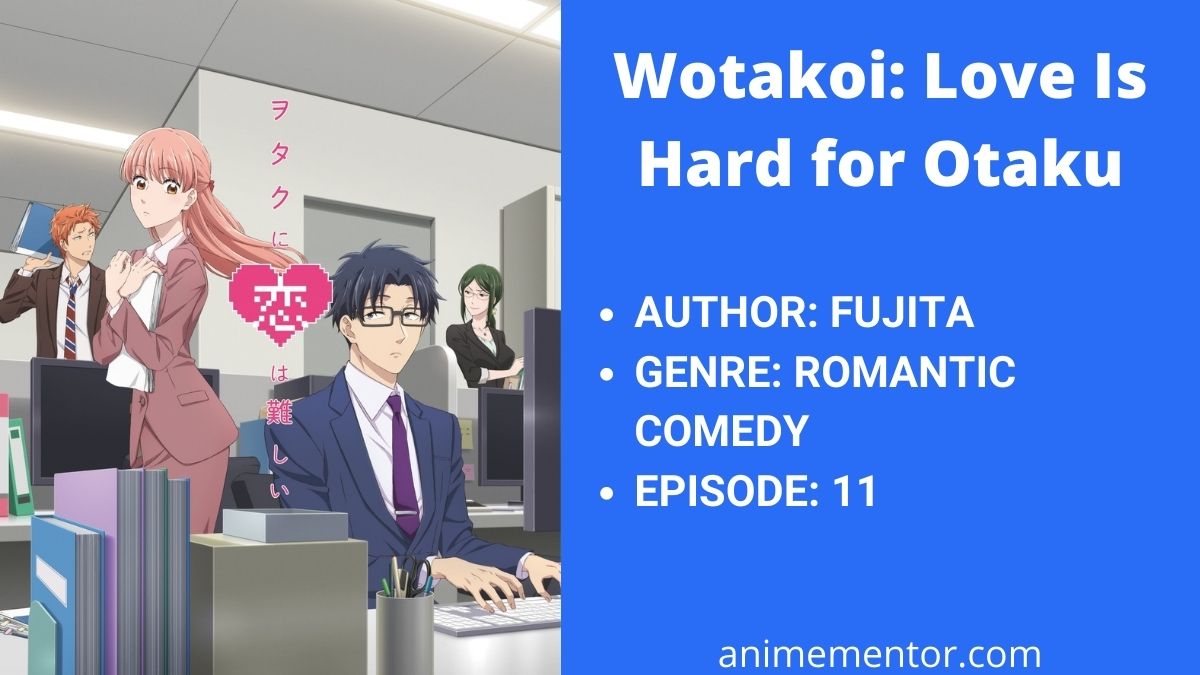 The protagonists of the romance comedy series Wotakoi: Love is Hard for Otaku are Otakus. When Narumi, an office worker who hides her yaoi fandom, changes jobs, she reconnects with Hirotaka, a childhood buddy who shares her passion for anime. When the two go out for drinks to catch up, Narumi laments how her former boyfriend dumped her when he discovered she was a Fujoshi. Hirotaka offers her to give dating an Otaku—specifically, him—a try. Narumi, who is in a state of shock, agrees right away, and their purportedly cute but awkward romance begins.
1. Chihayafuru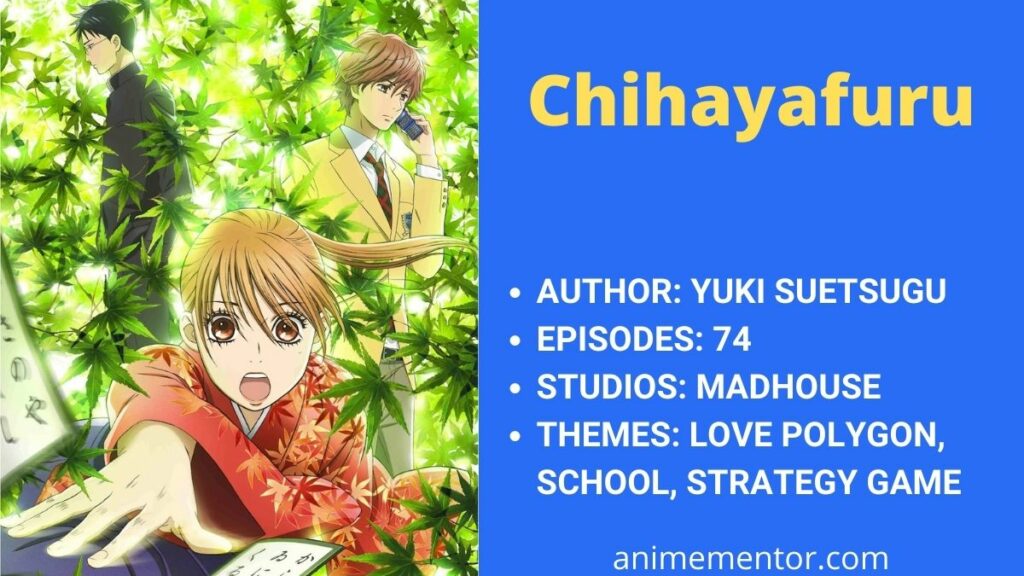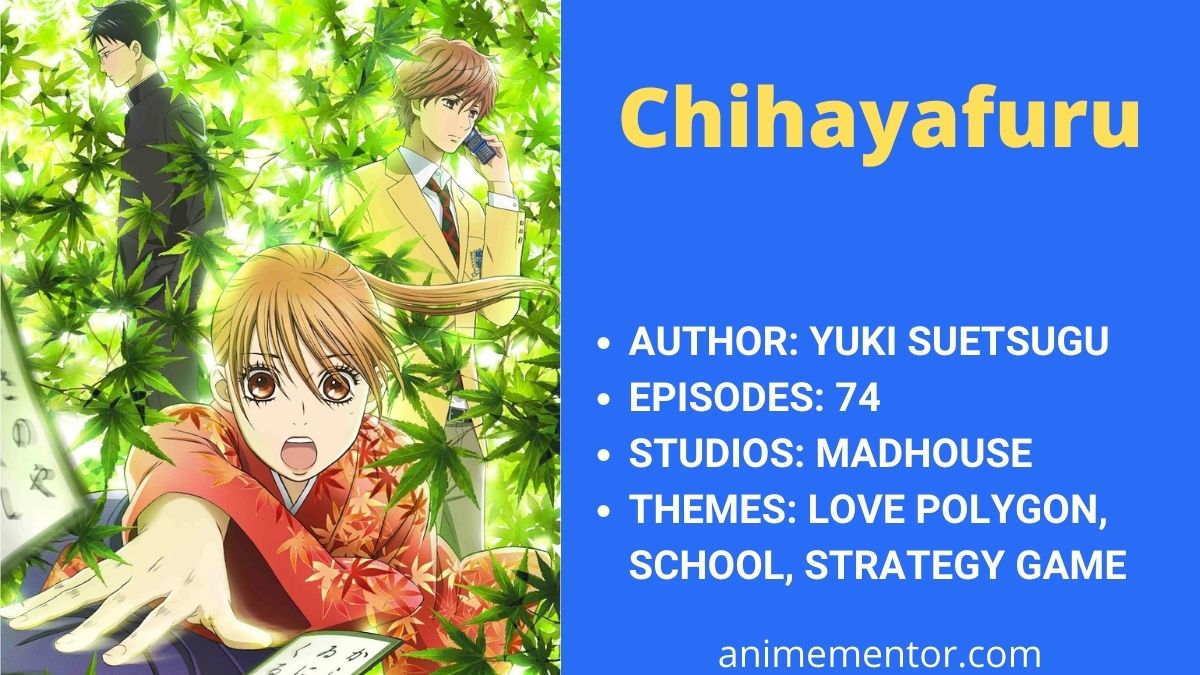 Author: Yuki Suetsugu
Episodes: 74
Studios: Madhouse
Source: Manga
Genres: Drama, Sports
Themes: Love Polygon, School, Strategy Games
The focus of the action in the Josei Classic anime series Chihayafuru is the Japanese card game Karuta. When Chihaya Ayase was a little girl playing with her pals, she fell in love with Karuta. She aspires to build a high school Karuta team that can compete on the national stage.
Along the process, the anime teaches viewers about Japanese literature while also featuring a love triangle akin to shoujo, sporting competitions like to shonen, and a significant amount of Josei maturity altogether. Chihaya's aesthetic is perfectly complemented by the gentle, dreamlike animation. Although the story has a straightforward plot, the excellent characterization makes it irrelevant. One of the best Josei animes is Chihayafuru.