You may or may not believe in magic but everyone enjoys a show about magic. This holds truer than ever in the case of Anime where we watch this genre explore its creativity in a variety of ways making us fall in love with its supernatural storytelling.
With an abundance of these anime shows out there, you might be wondering which ones are the best of the bunch. Well, fear not! We have prepared a list of recommendations for some of the best Magic Anime series in different genres you should watch at least once.

Best Magic Anime
Popular Magic Anime
Re:Zero kara Hajimeru Isekai Seikatsu
The Seven Deadly Sins
KonoSuba: God's Blessing on This Wonderful World!
Fairy Tail
Black Clover
Soul Eater
Fate
Best Magic Anime with OPMC
The Irregular at Magic High School
Wise Man's Grandchild
The Misfit of Demon King Academy
Overlord
How Not to Summon a Demon Lord
The Eminence in Shadow
Fairy Gone
Dragon, Ie wo Kau
Wizard Barristers
Shijou Saikyou no Daimaou
Mahoutsukai Reimeiki
The Reincarnation of the Strongest Exorcist in Another World
Granbelm
Yuusha, Yamemasu
Sabikui Bisco
Best Underrated Magic Anime
Chaika – The Coffin Princess
The Familiar of Zero
Grimoire of Zero
Witch Craft Works
Granblue Fantasy The Animation
Rokka: Braves of the Six Flowers
YU-NO: A Girl Who Chants Love at the Bound of This World
Aria the Natural
Blade Dance of the Elementalers
Kenichi: The Mightiest Disciple
World Trigger
Best Magical Girl Anime
Sailor Moon
Cardcaptor Sakura
Puella Magi Madoka Magica
Little Witch Academia
Princess Tutu
Magic Knight Rayearth
Flip Flappers
Is This A Zombie?
Yuki Yuna Is A Hero
The Demon Girl Next Door
The Irregular at Magic High School
Welcome to Demon School! Iruma-kun
Little Witch Academia
The Misfit of Demon King Academy
Sky Wizards Academy
Akashic Records of Bastard Magic Instructor
Trinity Seven
Wise Man's Grandchild
Tokyo Ravens
Blue Exorcist
The Familiar of Zero
Best Magic Anime (New)
The Reincarnation of the Strongest Exorcist in Another World
Shadowverse Flame
Mashle
Kikansha no Mahou wa Tokubetsu desu
Hero Classroom
Mahou Shoujo Magical Destroyers
I Got a Cheat Skill in Another World and Became Unrivaled in The Real World, Too,
Am I Actually the Strongest?
The Greatest Demon Lord Is Reborn as a Typical Nobody
Dead Mount Death Play
Best Romance Magic Anime
Ancient Magus Bride
Snow White with the Red Hair
Spice and Wolf
Kamisama Kiss
Love, Chunibyo & Other Delusions!
No Game No Life: Zero
Fruits Basket
Rascal Does Not Dream of Bunny Girl Senpai
Best Anime for Magic Anime Lover
Fullmetal Alchemist: Brotherhood – Complex magic system based on alchemy.
Kiki's Delivery Service: Charming coming-of-age tale about a young witch.
JoJo's Bizarre Adventure – Psychic-like Stands give combat a flair of the mystical.
Hunter x Hunter – Aura-based Nen system enables creative techniques reminiscent of spells.
Demon Slayer – Sword and breathing styles evoke mystical martial arts.
One Punch Man – Heroes and villains wield outlandish superhuman abilities.
Mob Psycho 100 – Telekinesis and psychic powers mimic magical arts.
My Hero Academia – Superpowers range from elemental control to boosted physiology.
Naruto – Ninja tap into chakra energy for techniques like cloning and energy attacks.
Kill la Kill – Uniforms grant wearers superhuman strength and abilities.
Bungo Stray Dogs – Gifted characters wield distinct powers ranging from invisibility to beast summoning.
Kekkai Sensen – Supernatural abilities emerge in people across a city, echoing magic powers.
Harem Magic Anime
Knights & Magic
The Knight in the Area
Chivalry of a Failed Knight
The Asterisk War
The Familiar of Zero
Trinity Seven
The Irregular at Magic High School
Aesthetica of a Rogue Hero
In Another World With My Smartphone
Demon King Daimao
Sky Wizards Academy
Best Isekai Magic Anime
Re: Zero – MC gains the ability to return by death to solve the fantasy world's mysteries.
Konosuba – Comedy isekai where MC recruits a useless goddess, explosion-obsessed mage, and masochistic knight.
The Rising of the Shield Hero – MC is summoned as the Shield Hero and must grow stronger through each epic battle.
Log Horizon – Players get trapped in an MMO world and must master its magical mechanics.
Overlord – Powerful wizard NPC becomes sentient and rules over a new world.
Saga of Tanya the Evil – Salaryman reincarnated as a little girl mage fighting in an alternate WWI.
No Game No Life – Gamer siblings summoned to a fantasy realm centered around games and bets.
Grimgar of Fantasy and Ash – Amnesiacs struggle and form bonds as they learn skills in a harsh new world.
The Devil is a Part-Timer! – Demon king retreats to modern Tokyo and begins working at MgRonald's.
---
Now that is a huge list to go through, so here are 10 hand-picked Best of the Best Magic Anime series that should be on your watchlist.
10 Best of the Best Magic Anime of All Time
10. Fairy Tail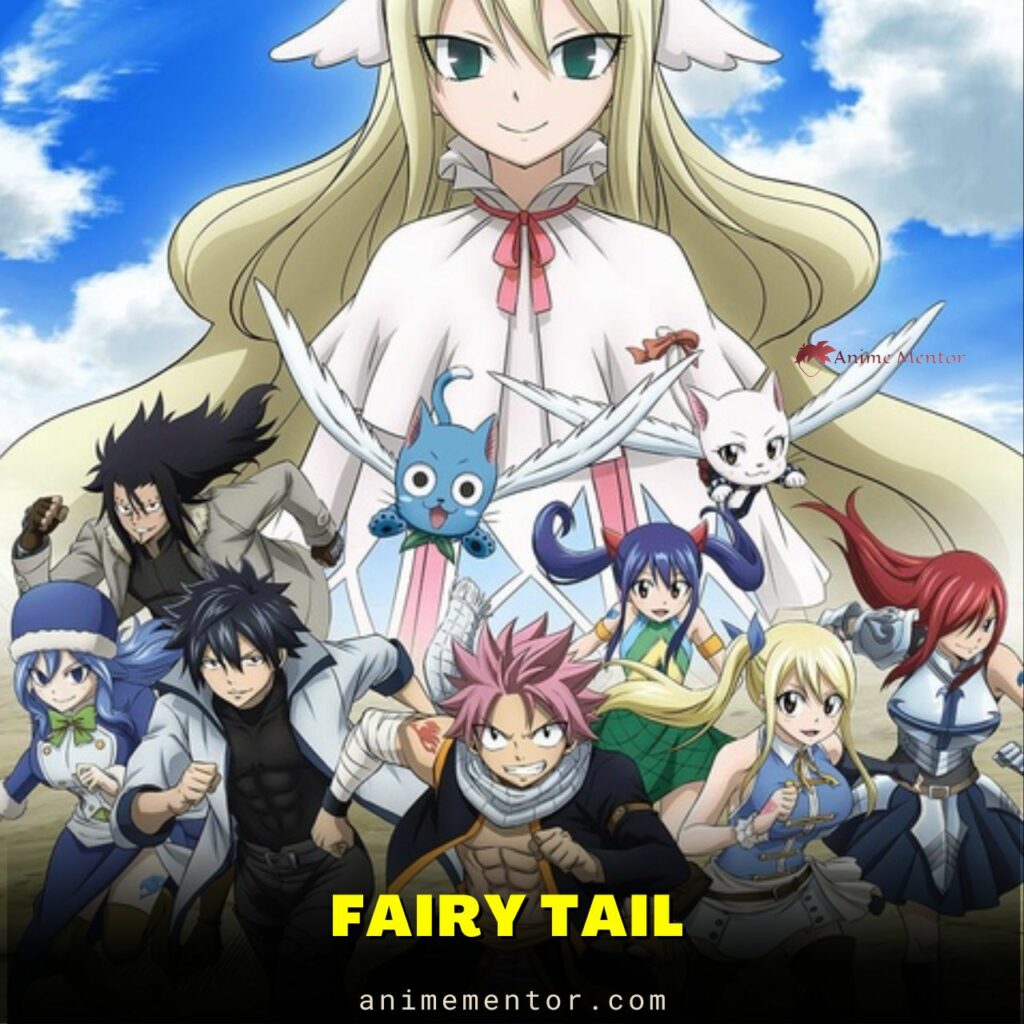 Fairy Tail is one of the Shounen greats which takes us on an epic expedition of magic and adventure. It starts by introducing us to a young girl named Lucy who has big dreams and aspires to join a well-known magical guild called Fairy Tail.
Luckily, she runs into one of its members, a young man named Natsu who had a distinct personality opposite to what she had expected. In their journey, the duo meets other unique characters and forms a crew.
Together, they get up to wild antics while attempting to defeat strong enemies who stand in their way. The series is an absolute joy to binge-watch and will make you completely attached to the characters.
9. The Irregular at Magic High School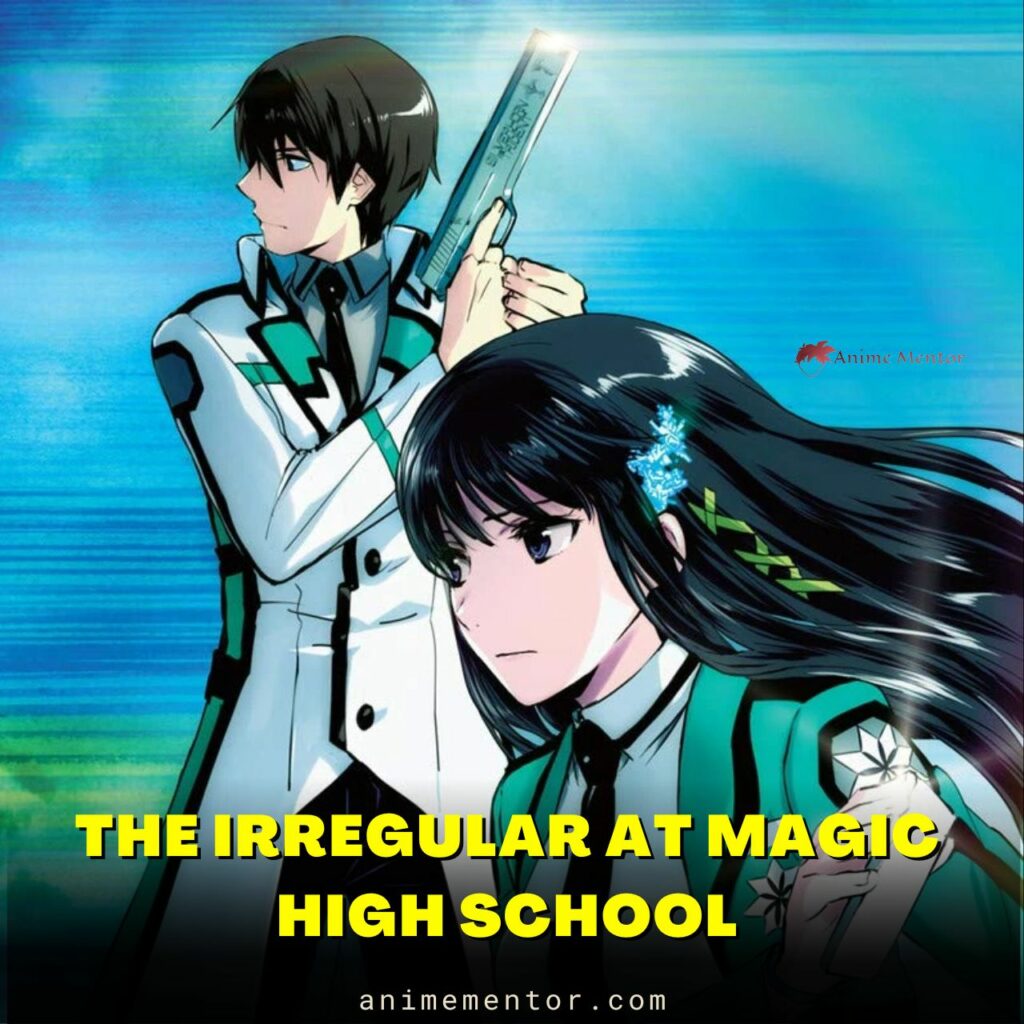 Based on the light novel of the same name, The Irregular at Magic High School is a fun series to watch. It follows a pair of siblings named Tatsuya and Miyuki who enroll in a prestigious magic academy.
While Miyuki quickly demonstrates her talent and is loved by those around her, Tatsuya is classified as a weaker class. However, the story takes the much-loved "overpowered protagonist who is looked down upon" route as Tatsuya is a genius when it comes to anything related to technical skills and combat knowledge.
Using this, he defies all expectations while humiliating all those who dare to go against him.
8. The Ancient Magus' Bride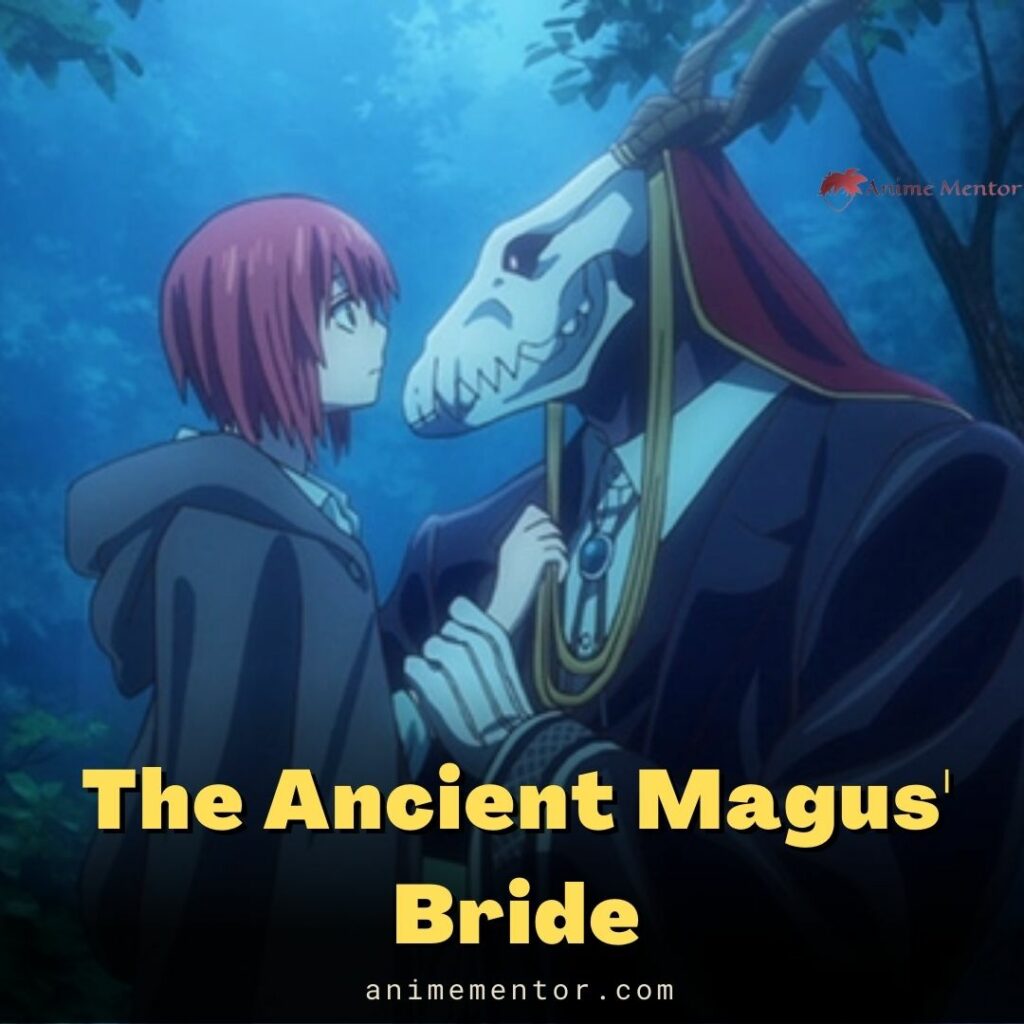 The Ancient Magus' Bride is a very unique and magical anime that completely highlights the sense of beauty and fascination that magic gives us.
It follows the life of a young girl named Chise who has been constantly let down by life and has been sold at an auction to a mysterious man. While she doesn't have many expectations, Chise is surprised when the man transports her to his house with the use of magic.
Here, she meets a variety of supernatural creatures and is also taken as the man's apprentice and bride. With her new and exciting surroundings, we find her getting accustomed to it while finding her footing in the world.
7. The Seven Deadly Sins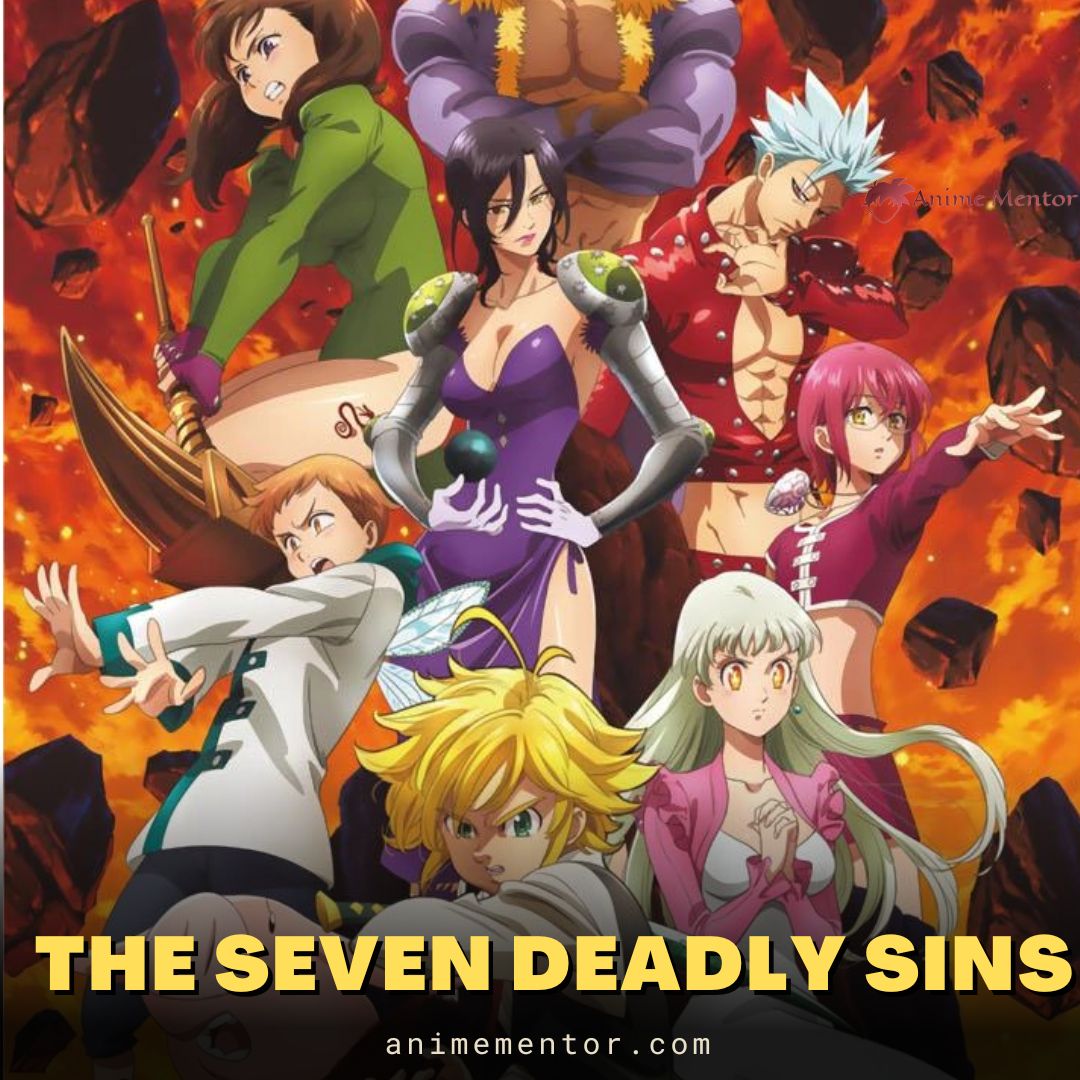 The Seven Deadly Sins is an explosive anime series with a gripping story, magic, and action. It starts by introducing us to a young girl named Elizabeth who is the former princess of a Kingdom which was betrayed and taken over by strong individuals known as the Holy Knights.
With plans of getting revenge, Elizabeth embarks on a quest to find legendary warriors known as the Seven Deadly Sins who had not been heard of in a long time. With her persistence, we watch her adventure through several dangers while finding these characters with distinctive and loveable personalities.
With enemies on their tails, they need to use their powers to protect those they love and save their world. While the later seasons are infamous for their bad animation style, The Seven Deadly Sins is still one of the best experiences fans of the magic genre can have.
6. Beyond the Boundary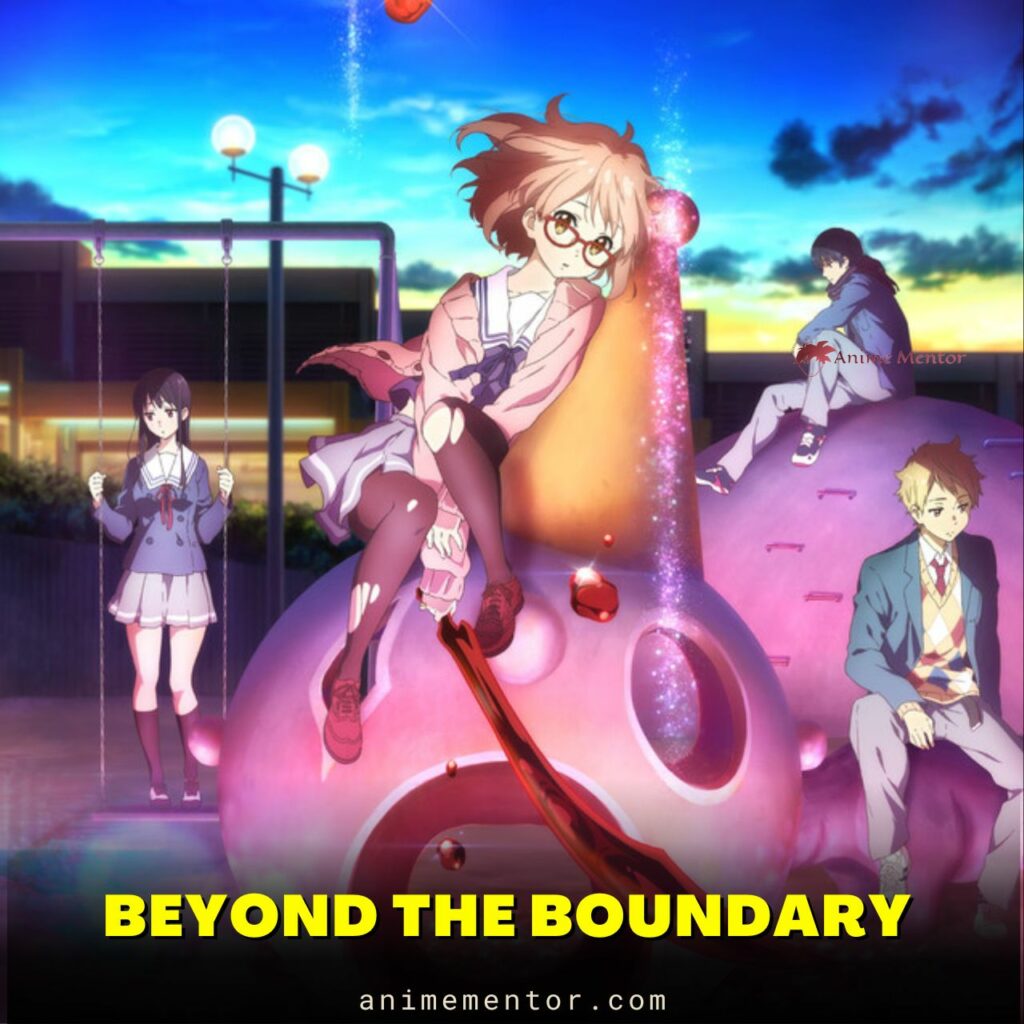 Beyond the Boundary is a stunning series that revolves around a young girl named Mirai. As a very rare person who can use magical powers, she spends her days trying to hunt down monsters made from negative emotions.
Through this, she comes across a young man who is immortal while being a half-human half-monster. While constantly trying to kill him despite his pleas, the two of them form a friendship.
The man even convinces her to join the literary club where they meet other characters with supernatural powers and together they go through several adventures.
5. Little Witch Academia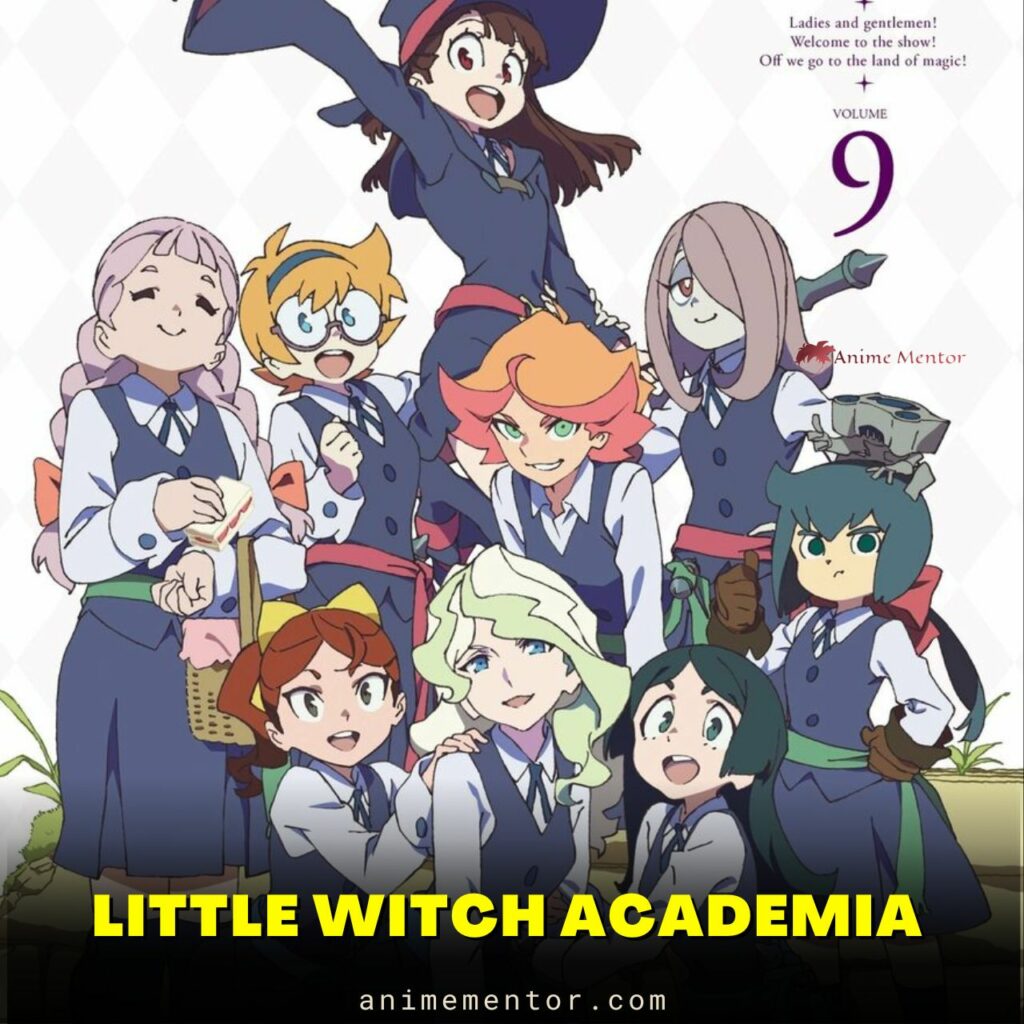 Little Witch Academia is a hilarious and joyous series that follows a bubbly girl named Atsuko. Despite not having any talent in magic, she desires to become a witch and enrolls in a magical academy.
Over here, she forms a lot of meaningful connections while also working hard to get over her disadvantages compared to the other magically gifted people.
With its school and cast of memorable characters, Little Witch Academia is a delightful original anime to experience. It deals with topics like friendship, determination, and persistence while being suitable for fans of all ages.
4. Welcome to Demon School! Iruma-kun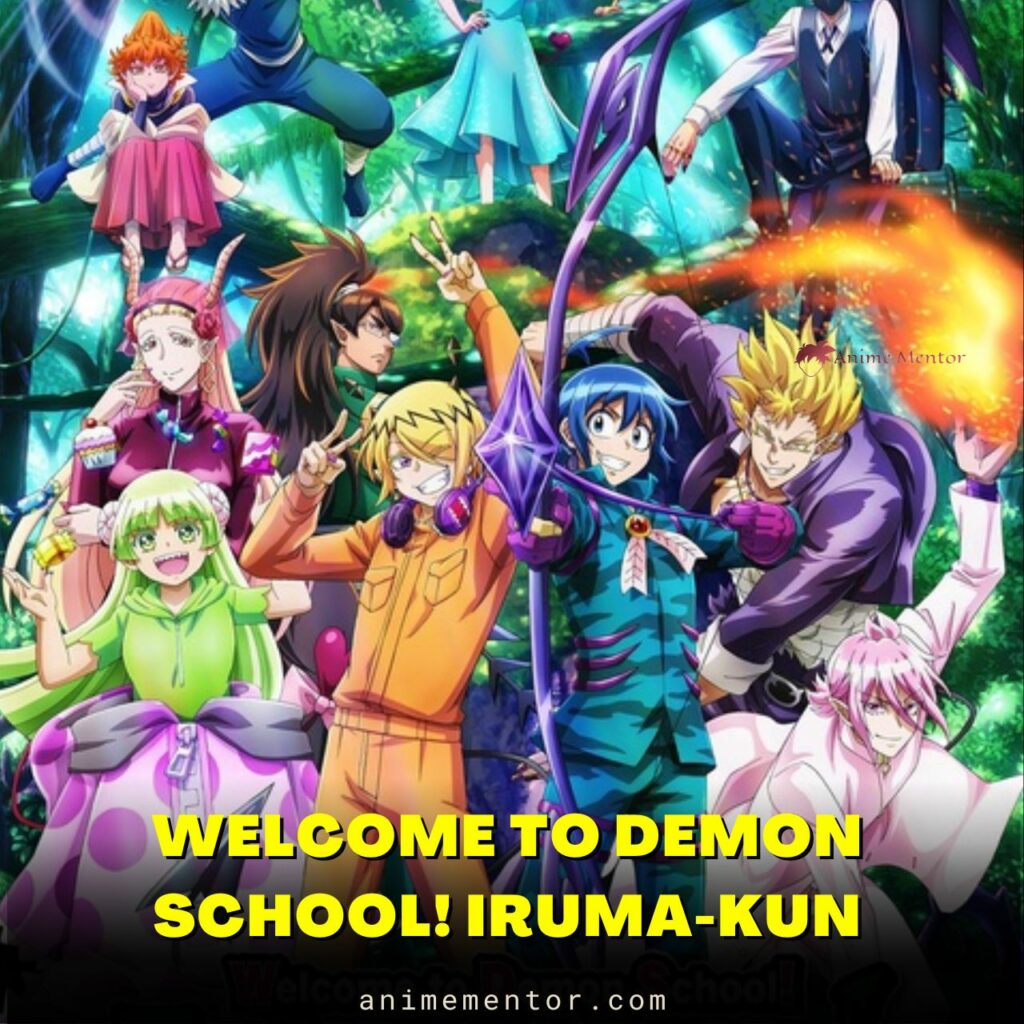 "Welcome to Demon School! Iruma-kun" is yet another amazing series that is suitable for every demographic and age group. It follows the life of a young boy named Iruma who has lived a very unfortunate life and is sold to a demon by his parents.
While initially expecting the worst, he is surprised when his new family member is extremely loving and provides him with every comfort necessary. Iruma is, however, faced with a huge challenge when he starts going to Demon School. With supernatural beings who hate humans completely around him, he works tirelessly to protect his identity while also enjoying his school experience. We watch as he makes a ton of friends and learns several things about his fantasy world.
The anime is very colorful and is filled with happy and wholesome moments while also having a great mixture of action and comedy. With a cast that only enhances its story, it is worth watching at least once.
3. Puella Magi Madoka Magica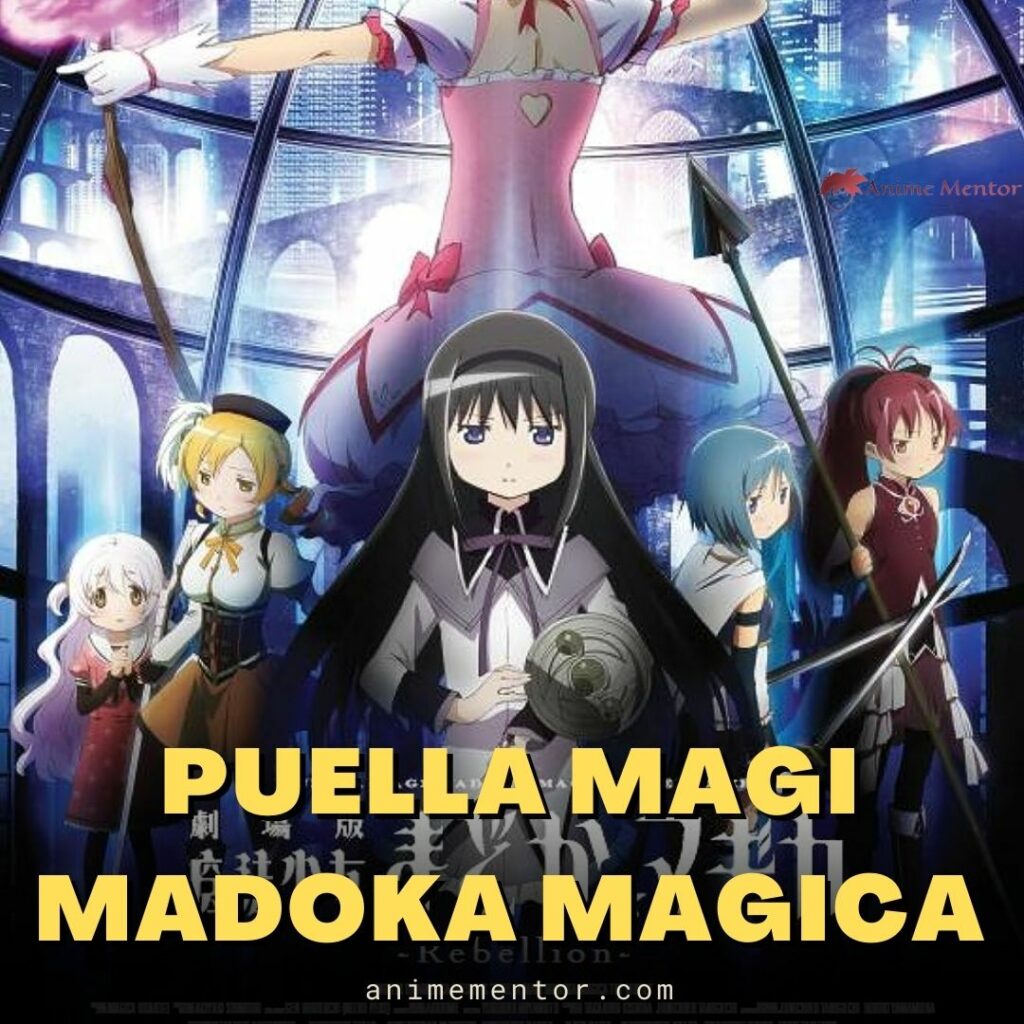 Puella Magi Madoka Magica might seem like a cute and childish anime at first glance but once fans start watching it, they will find that it is the exact opposite.
It introduces us to an innocent and often naïve young girl named Madoka who lives her days in a carefree way similar to any other child.
This changes when she runs into a cat-like creature that offers her any wish in exchange for her becoming a magical girl.
While she was hesitant, after he friend takes the offer, Madoka is left with no choice and gets roped into the world. Through this, we watch her face, and several creatures, while experiencing many tragedies. The anime is written in a very intricate manner while having amazing development for its main character.
2. Black Clover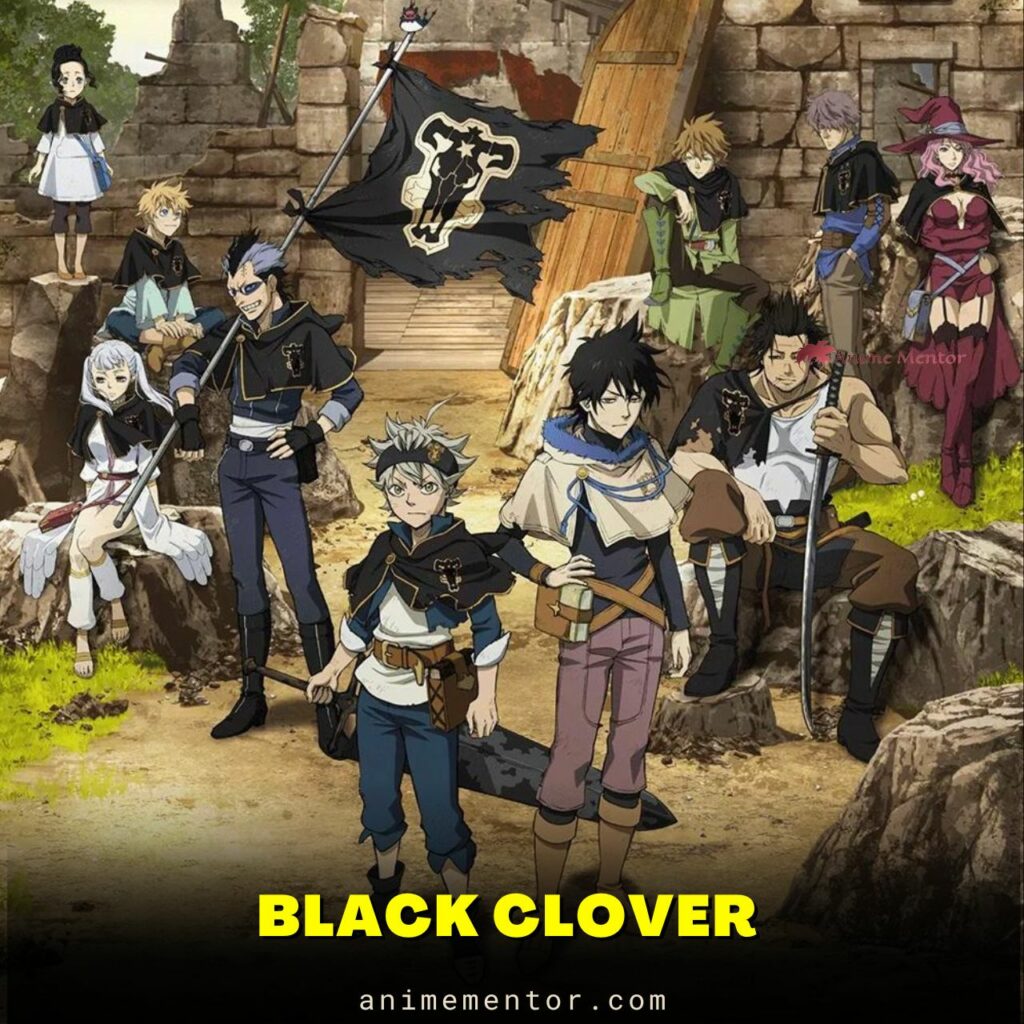 Black Clover is one of the most popular new-gen animes that has managed to bring a whole new audience to the world of magic animes. It tells the story of a young boy named Asta who dreams of becoming the Wizard King but faces the hurdle of not having any magical powers.
However, after receiving the gift of anti-magic, we watch him work extremely hard to defeat all who stand in his way to achieve his goals. With a rivalry against his talented childhood friend named Yuno and enemies who threaten the safety of his loved ones,
Asta will need to keep surpassing his limits and surprising those who look underestimate him.
1. The Fate Series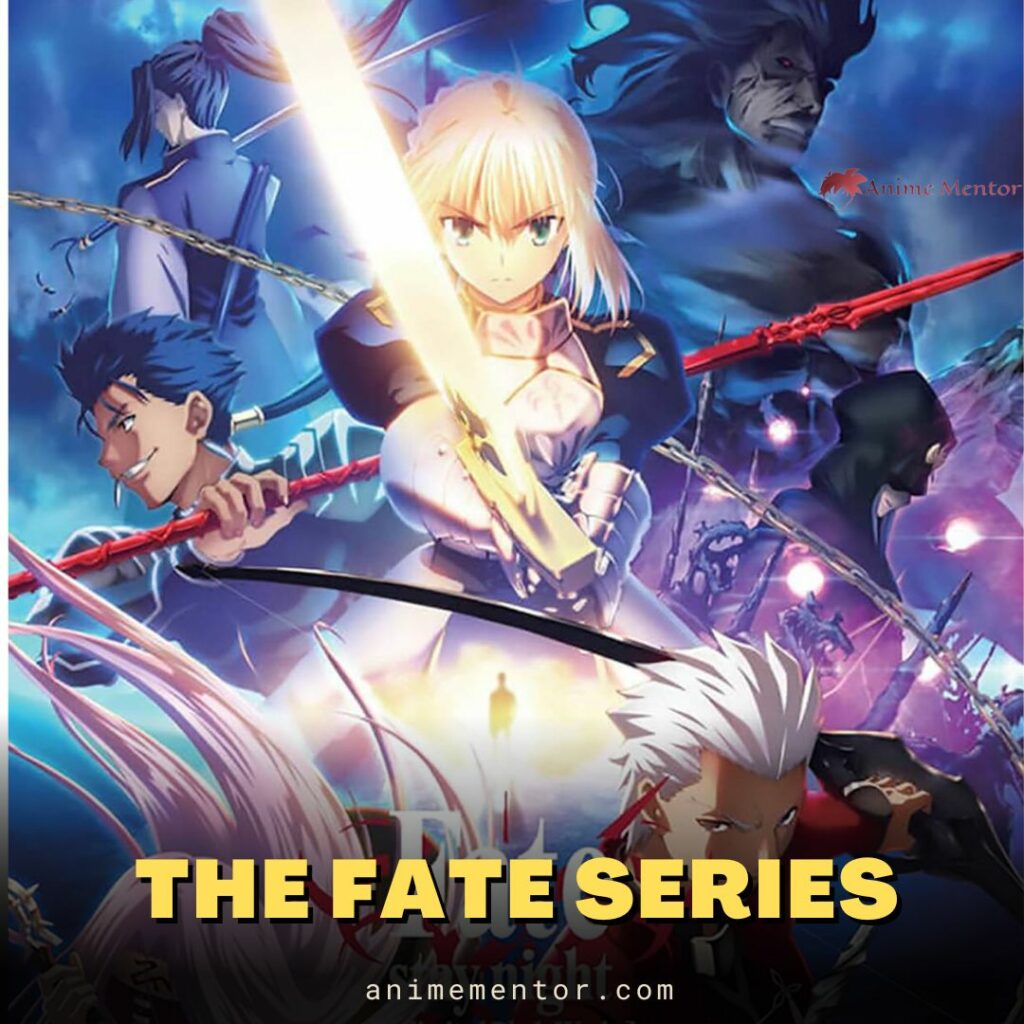 The Fate Series is one of the most emotionally impactful and best-animated shows ever made. It tells the story of a boy named Shirou Emiya who is dragged into a magical war with the Holy Grail at stake.
Being able to command servants who are legends of mythology, all the participants get into brutal combat to achieve their own goals. We witness Shirou going from a clueless and powerless young boy to a dependable one who is quickly matured by the dark events happening around him.
With several sequels, movies, and spin-offs, The Fate Franchise is a must-watch for not only fans of the magic genre but those who love anime in general.
Conclusion
In conclusion, there are many great magic anime show out there to choose from. Whether you're a fan of magical girls, isekai, shounen, or seinen, you're sure to find something you'll love on this list.
So which anime will you be watching next? Let us know in the comments. 😉