Dragon Ball has the best martial arts with the fantasy but if you are looking for only martial arts anime then Grappler Baki is the best.
Martial arts anime are one of the most exciting anime genres to watch. This anime is filled with lots of action and intense fighting scenes. Some of the fighting scenes are so realistic and breathtaking that those scenes will give you goosebumps. You will experience the intense hard work of martial arts of the characters, their fighting spirit, and the guts to never give up. This will surely motivate and entertain you.
So we bring for you some of the most exciting and extremely enjoyable martial arts anime.
Best Martial Arts Anime Of All Time
Here is a list of the Top 15 Best Martial Arts Anime Of All Time.
15. Street Fighter II: V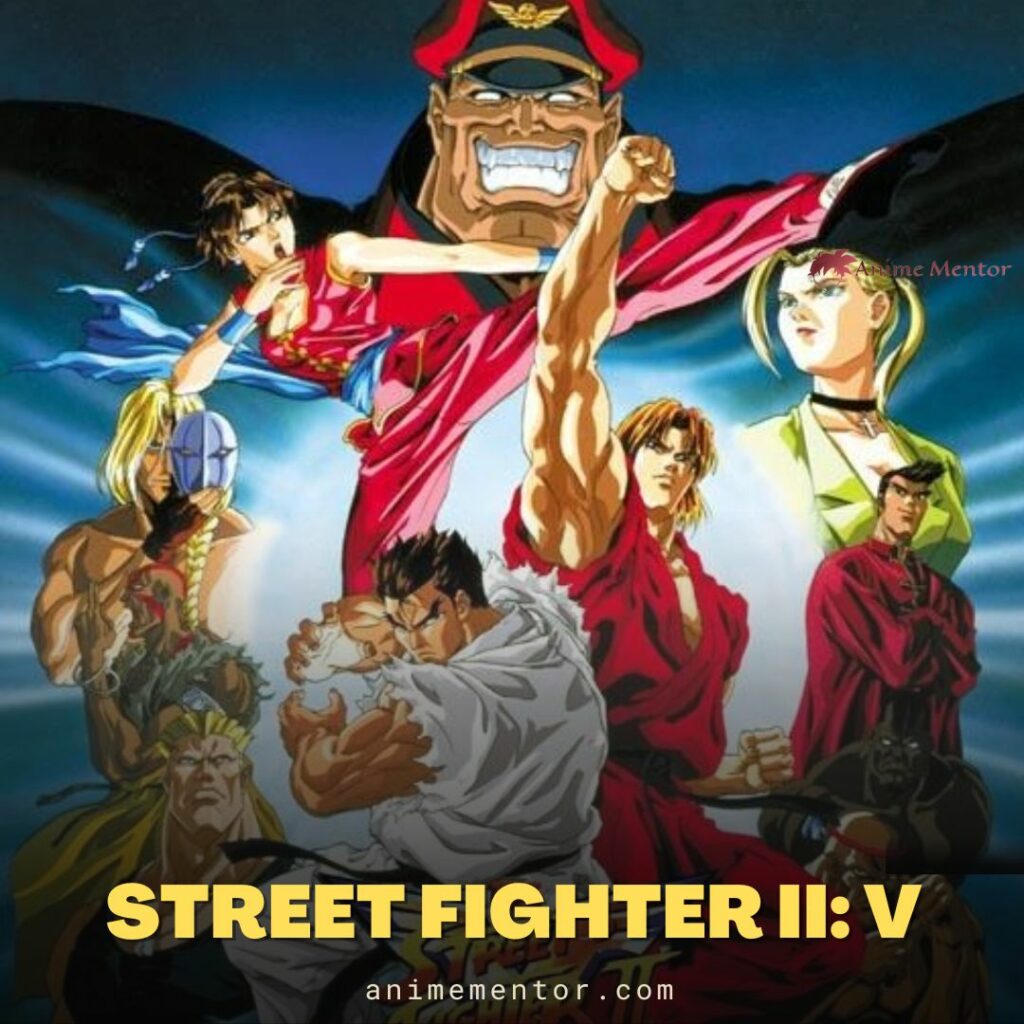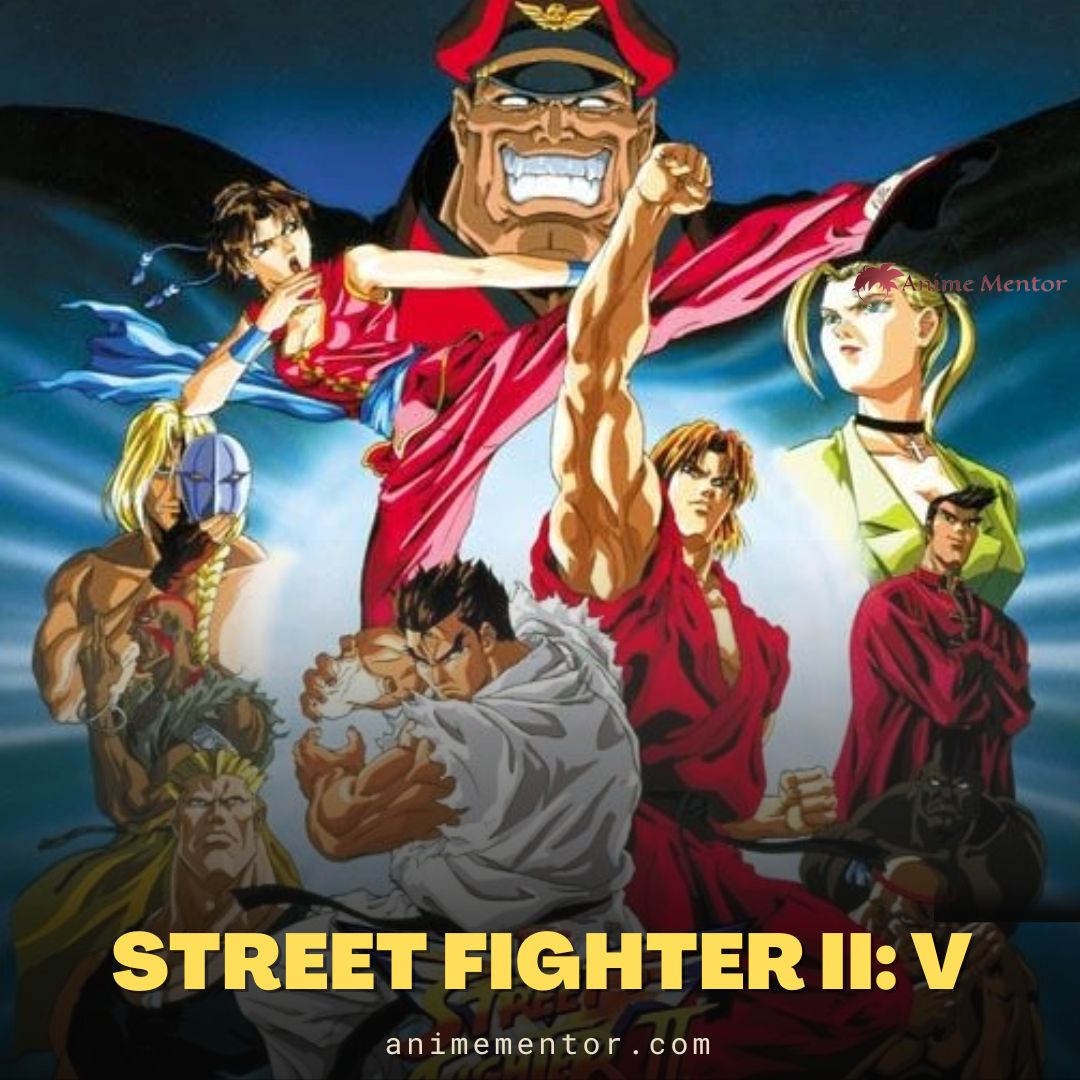 Street Fighter II V is a popular 90s anime series, based on the 1994 fighting video game Super Street Fighter II Turbo (and manga). This anime was produced by Group TAC studio and directed by Gisaburo Sugii.
Ryu is the main protagonist of the series and Ken is Ryu's best friend. Both are young martial artists and extremely dedicated to the lifestyle of martial arts and always try to improve their fighting skills. The plot revolves around these two characters. After experiencing brutal defeat at the hands of Guile in a bar, they realize the vastness of martial arts. So they start a worldwide journey to improve their skills and grow stronger. In their journey, they fight against other fighters. Sometimes the fights get brutal. But the fights entertain you every moment. You will see one of the finest martial arts skills in this anime. So please check it out.
14. Tenjho Tenge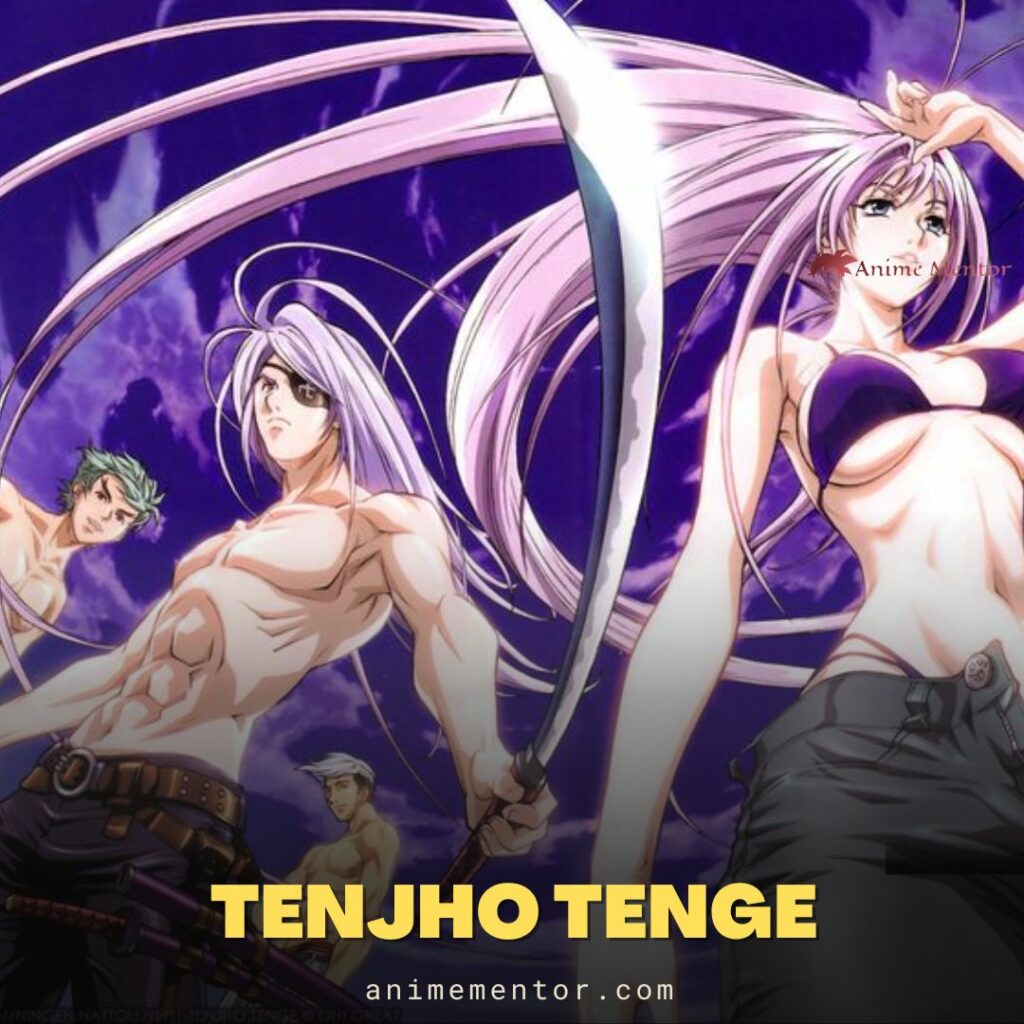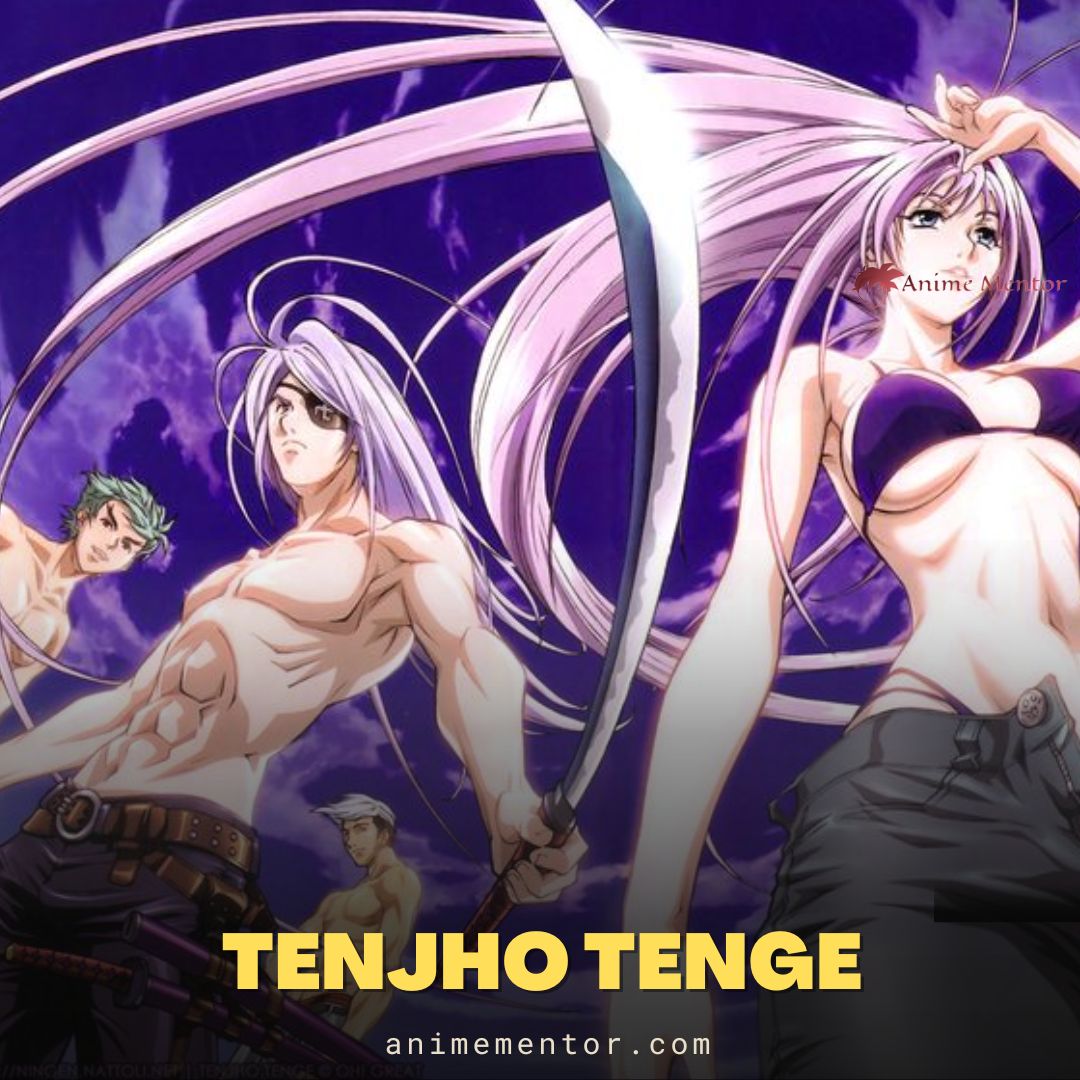 Tenjou Tenge is a popular Japanese anime series produced by Madhouse Studio. The manga of this anime was created by Oh! Great.
At the beginning of the story, our main characters Souichiro Nagi and Bob Makihara, the two best friends, are going to attend their first day of high school at Toudou Academy.
Their high school is not an ordinary academic institution. In Toudou Academy, rather than learning math and science, students have to do martial arts. Toudou Academy was established for the sole purpose of reviving martial arts in Japan.
Nagi and Bob want to become the top fighters in the entire student body. So they pick fights with everyone in their way. Can they get to the top? To know the answer check out this masterclass martial art anime.
13. Kenichi: The Mightiest Disciple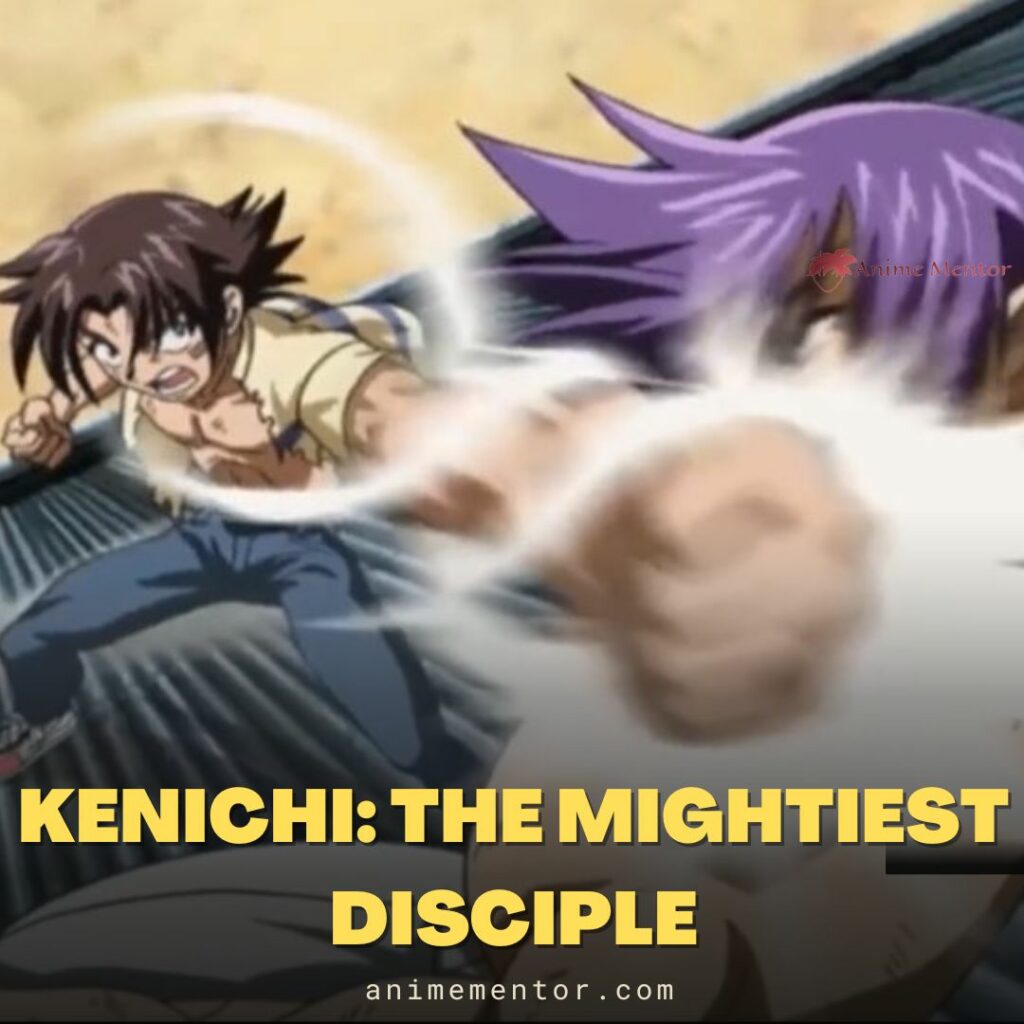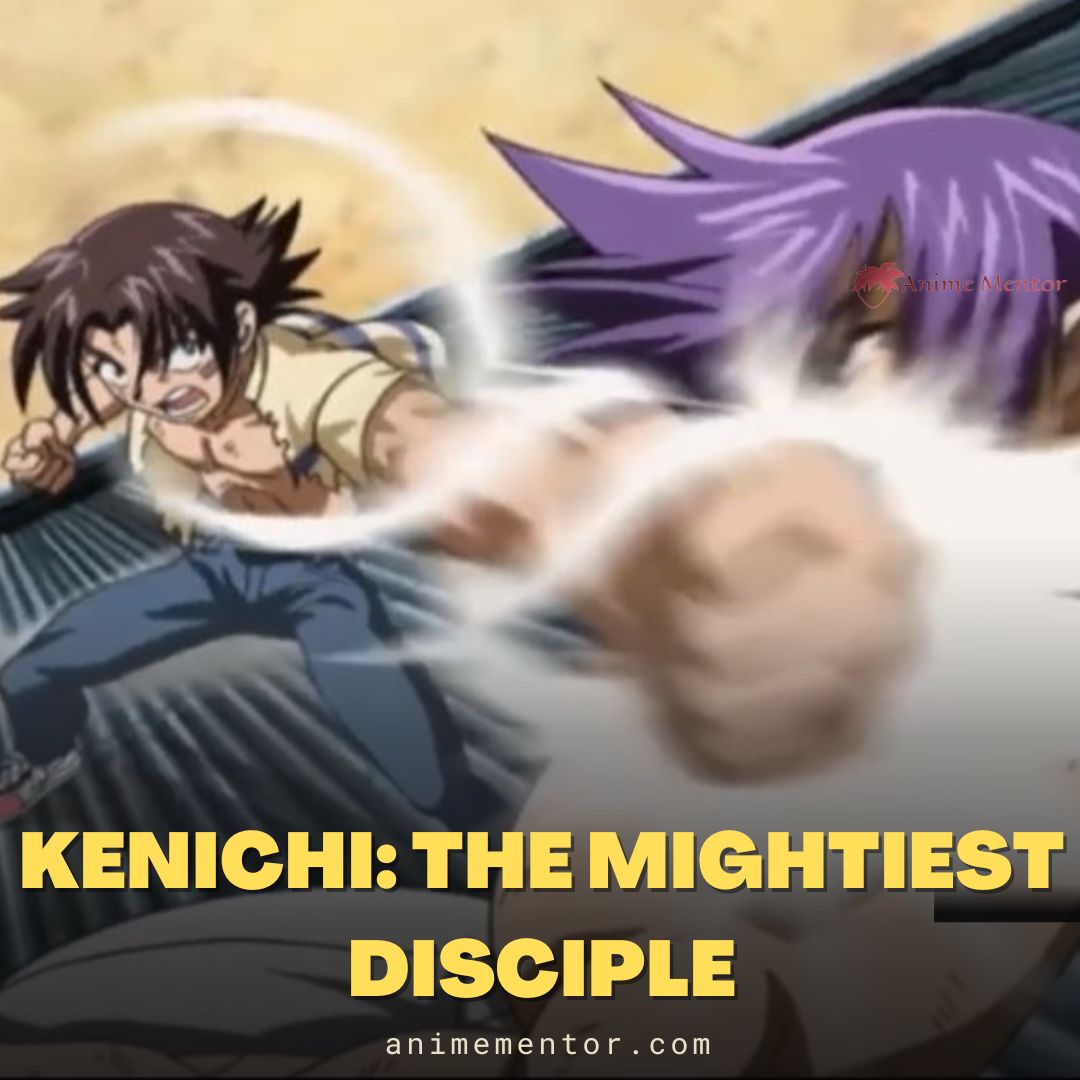 Syun Matsuena's manga series Kenichi: The Mightiest Disciple is a popular martial arts manga. The manga gets an anime adaptation by TMS Entertainment studio.
The main protagonist of the series is Kenichi Shirahama, a 15 years old high school student and poor victim of bullying. After accidentally meeting with a strange girl, Kenichi wants to get stronger. So he follows her and joins a mysterious dojo that was led by her grandfather. Now the plot gets a twist and is more interesting when he joins the dojo. To know what will happen next, watch this series.
12. Katanagatari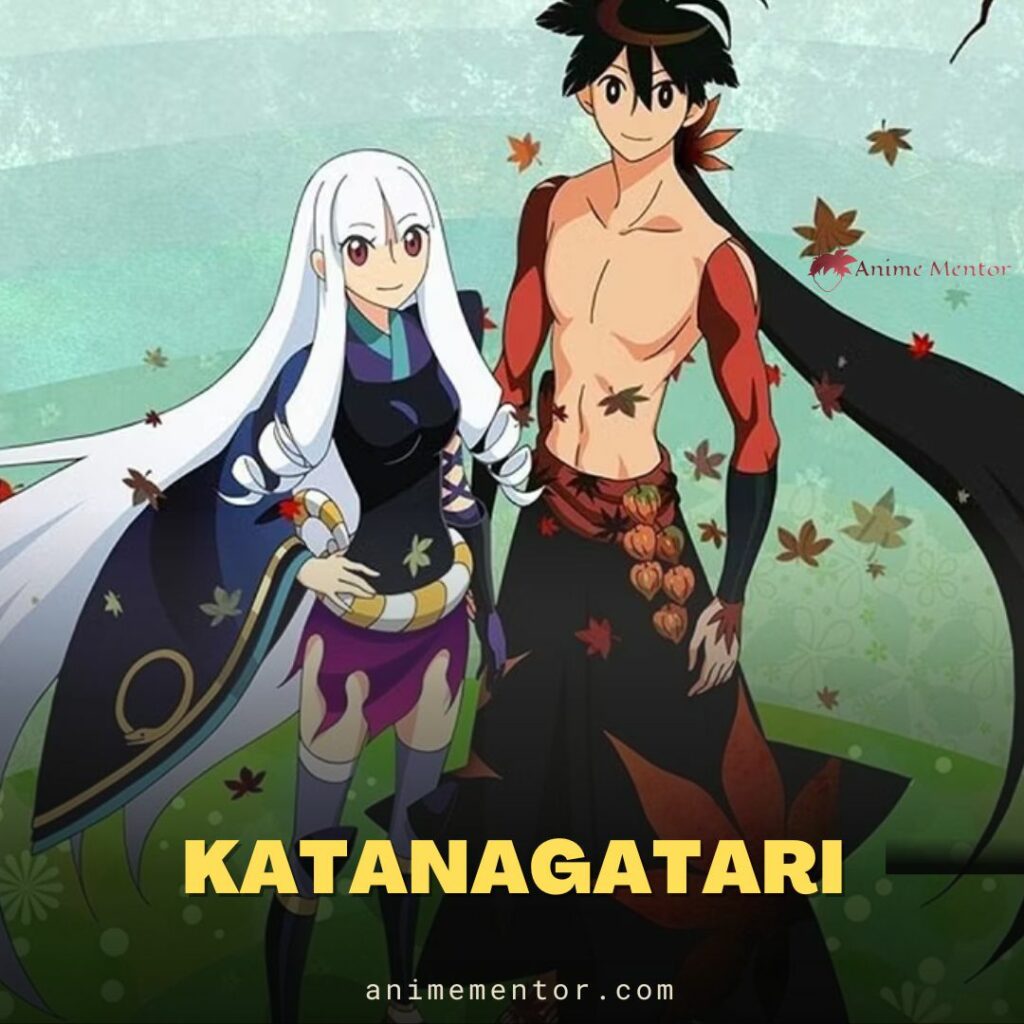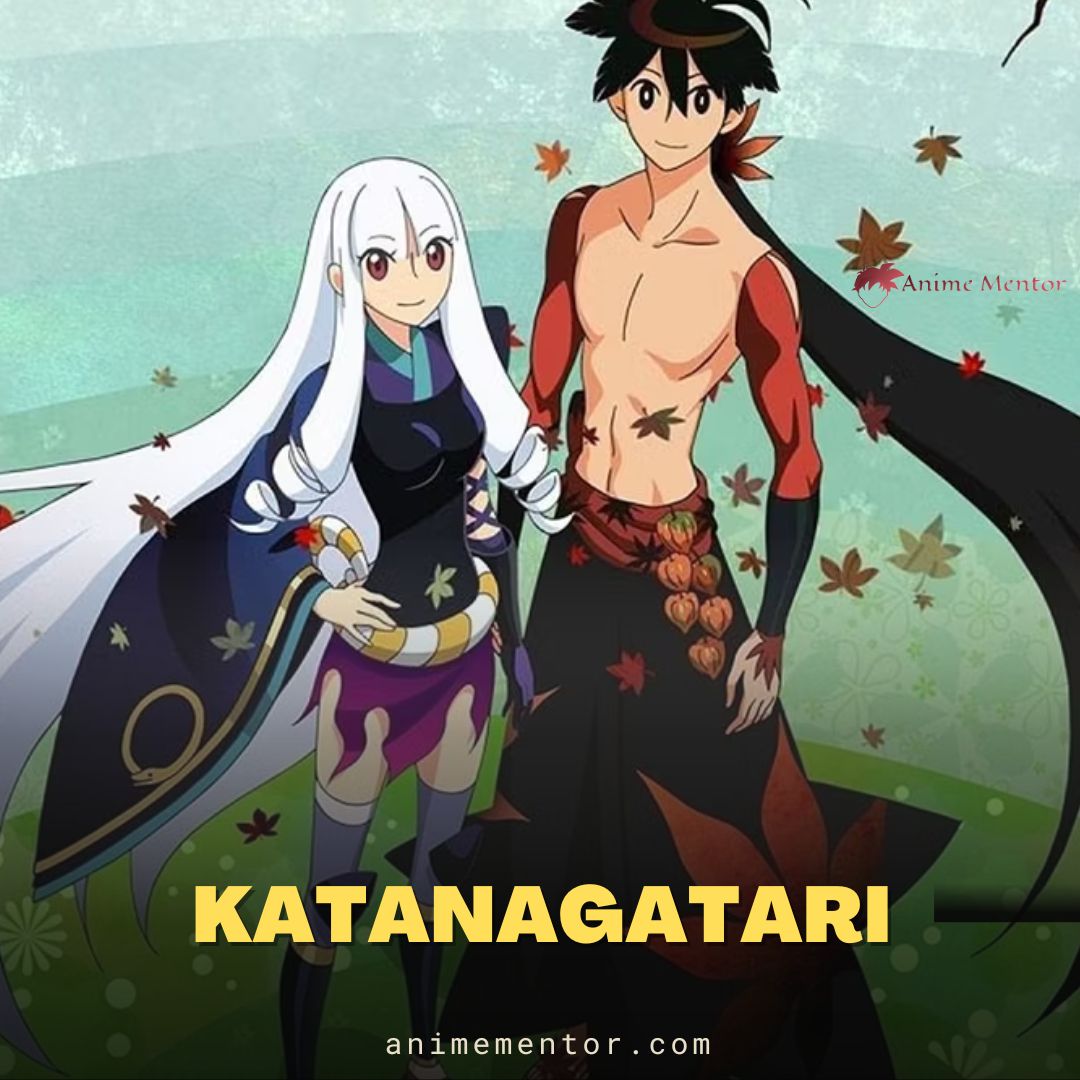 Katanagatari is a famous Japanese light novel set in the frictional Edo period. Nisio Isin (famous for his Bakemonogatari series) is the author of this light novel. The light novel got a 12-episode anime adaptation by White Fox studio and began airing on 25th January 2010.
The story of this anime mainly focuses on two characters, Yasuri Shichika and Togame as they embark on a journey around the Edo period of Japan to collect 12 unique and powerful Deviant Blades. This anime is an epic quest of romance, a great storyline, and a fine piece of art of animation. The unthinkable twist at the end of the story will surely surprise you. 
11. Ben-To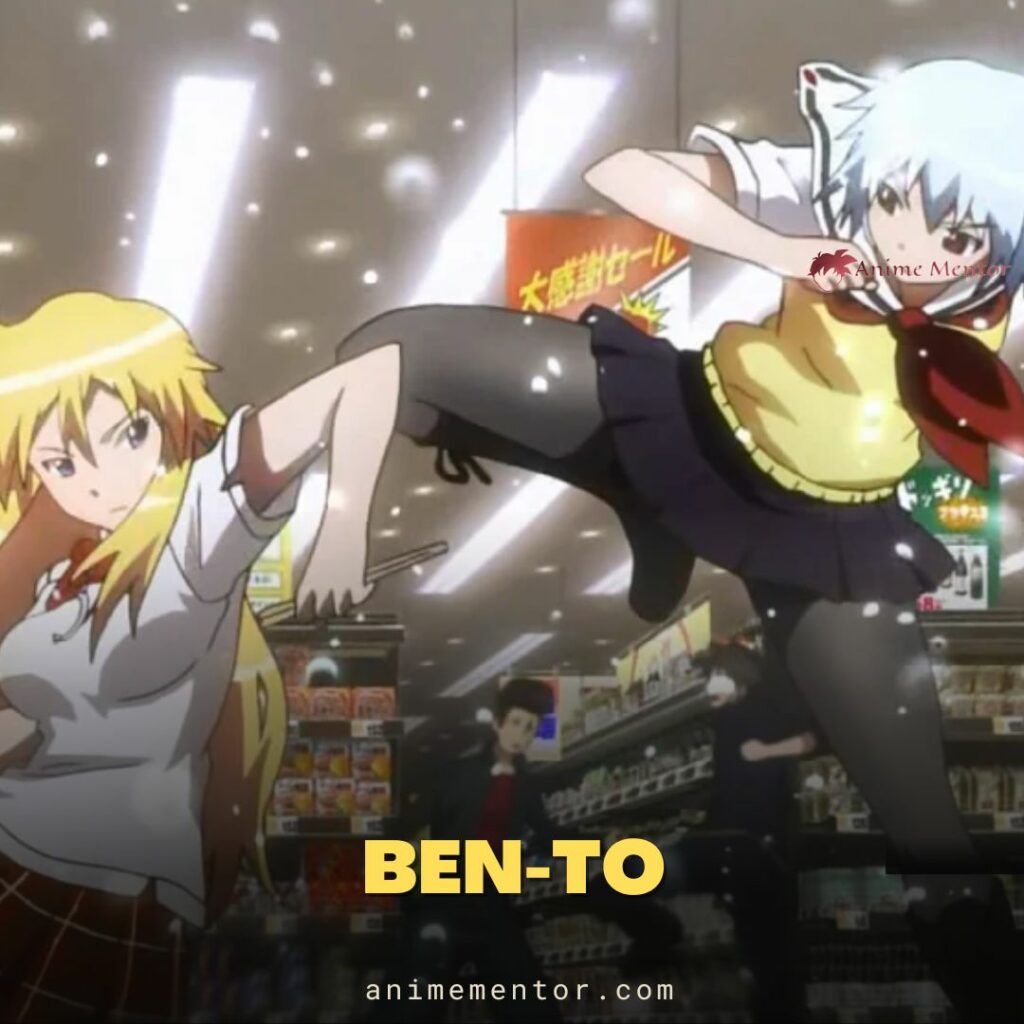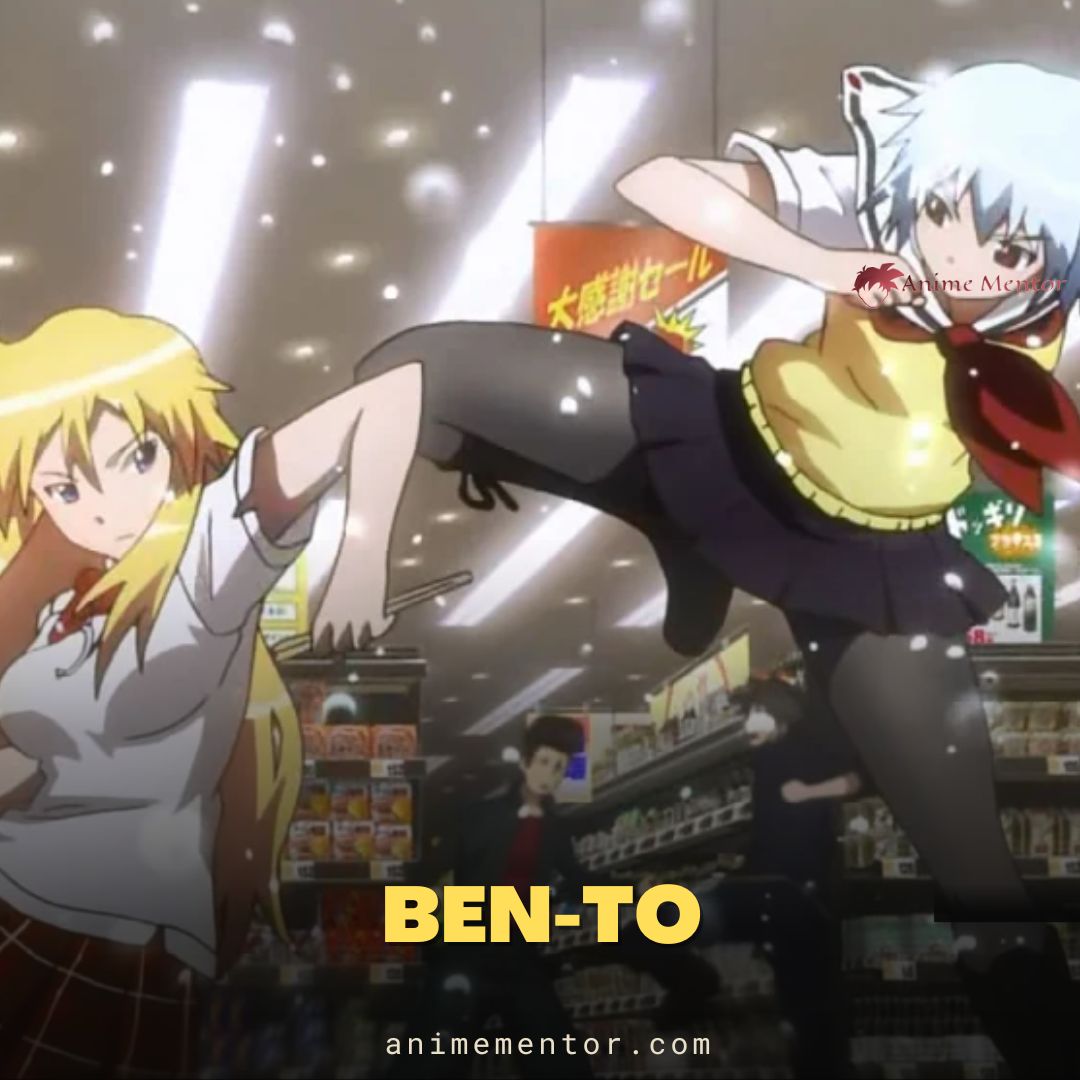 Ben-To is a popular martial arts light novel series written by "Asaura". Later on, Kaito Shibano illustrated its manga and a  12-episode anime adaptation produced by David Production aired in Japan in the fall of 2011.
You Satou, the main character of the series, is an ordinary high school boy who loves to play games on his SEGA console. One day he decided to buy a half-priced bento for dinner at the local supermarket. While innocently reaching to get some half-priced bento, he finds himself badly beaten up on the floor of the supermarket. Soon he realizes 'Bentos' are highly popular when they get half of the price and a brutal war breaks out among the customers to get them. This martial arts anime is full of comedy and action. To get discounted Bentos, the martial art fight among the customers surely makes you laugh and you will enjoy it.
10. Megalobox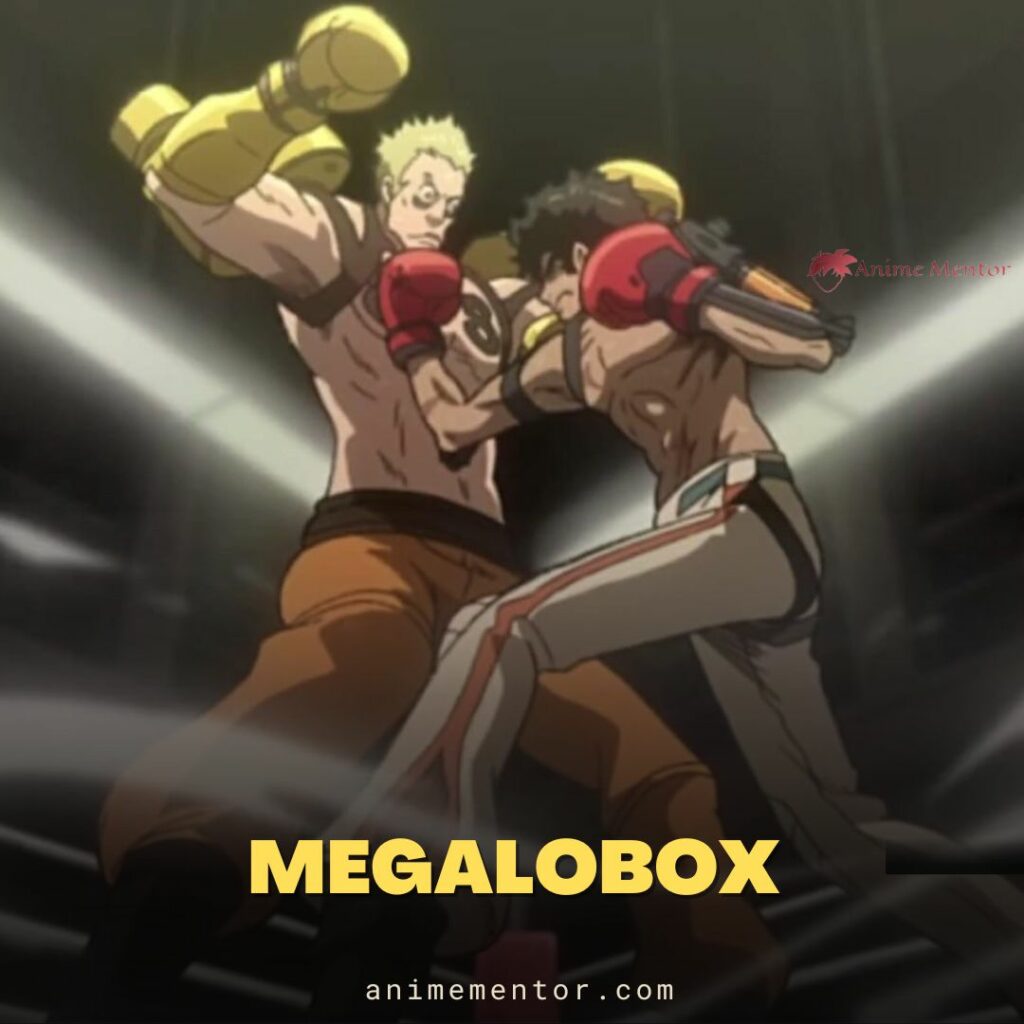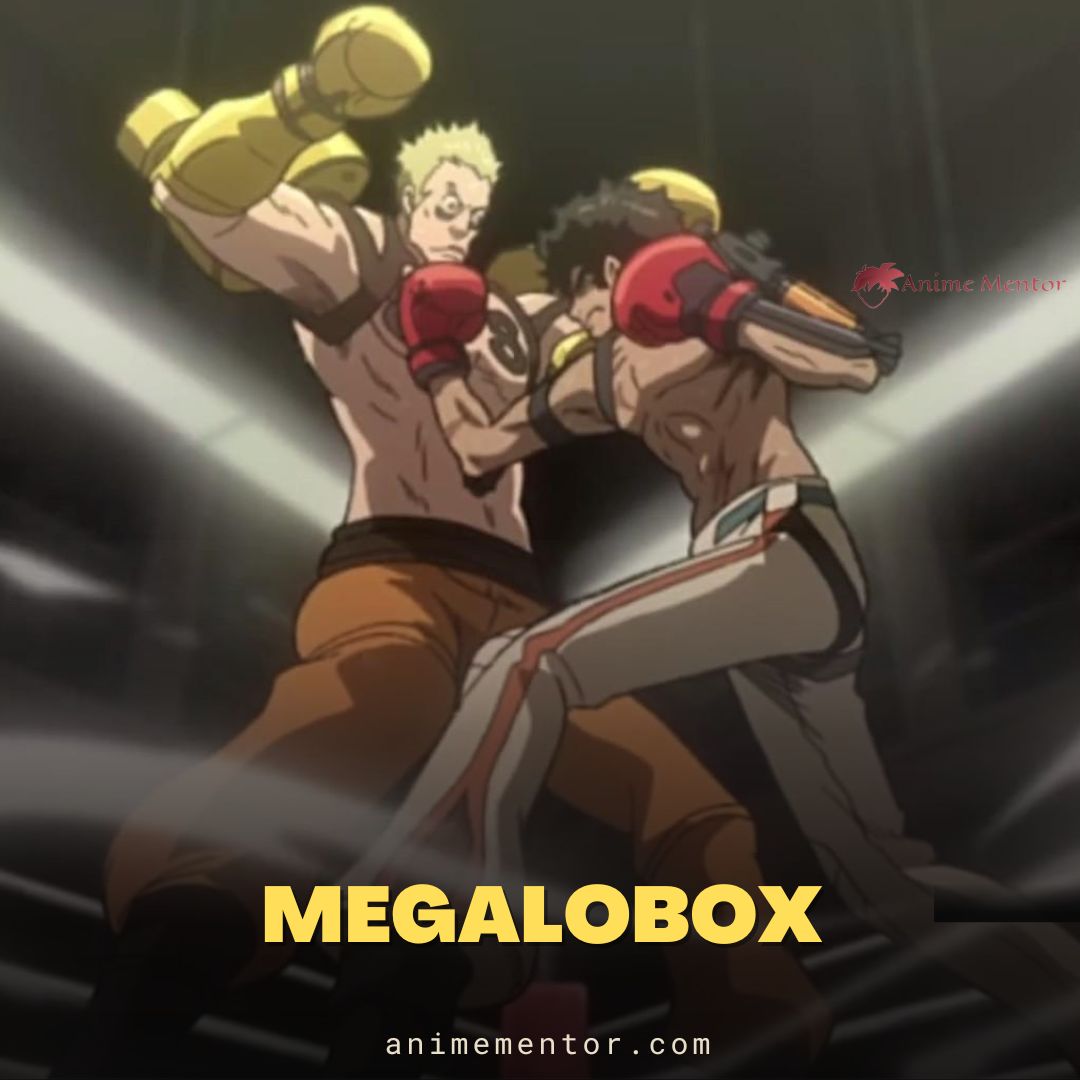 Megalobox is a popular boxing anime series, produced and animated by TMS Entertainment studio and directed by You Moriyama.
 The story of this anime follows a young man, Junk Dog, a professional boxer who fights fixed matches in a fight club located in a restricted area. The boxing he does is not an ordinary fight, it's called Megalo boxing where boxers fight while wearing a metallic frame – something that makes their attacks even more fatal. After accidentally almost crashing his bike into Yukiko Shirato, he picks up a fight with her bodyguard and her bodyguard challenges Junk Dog to fight with him in the Megalonia Megaloboxing tournament. Now Junk Dog has to train hard to prove himself as the best fighter and go up in the rankings to attend the tournament.
9. Kengan Ashura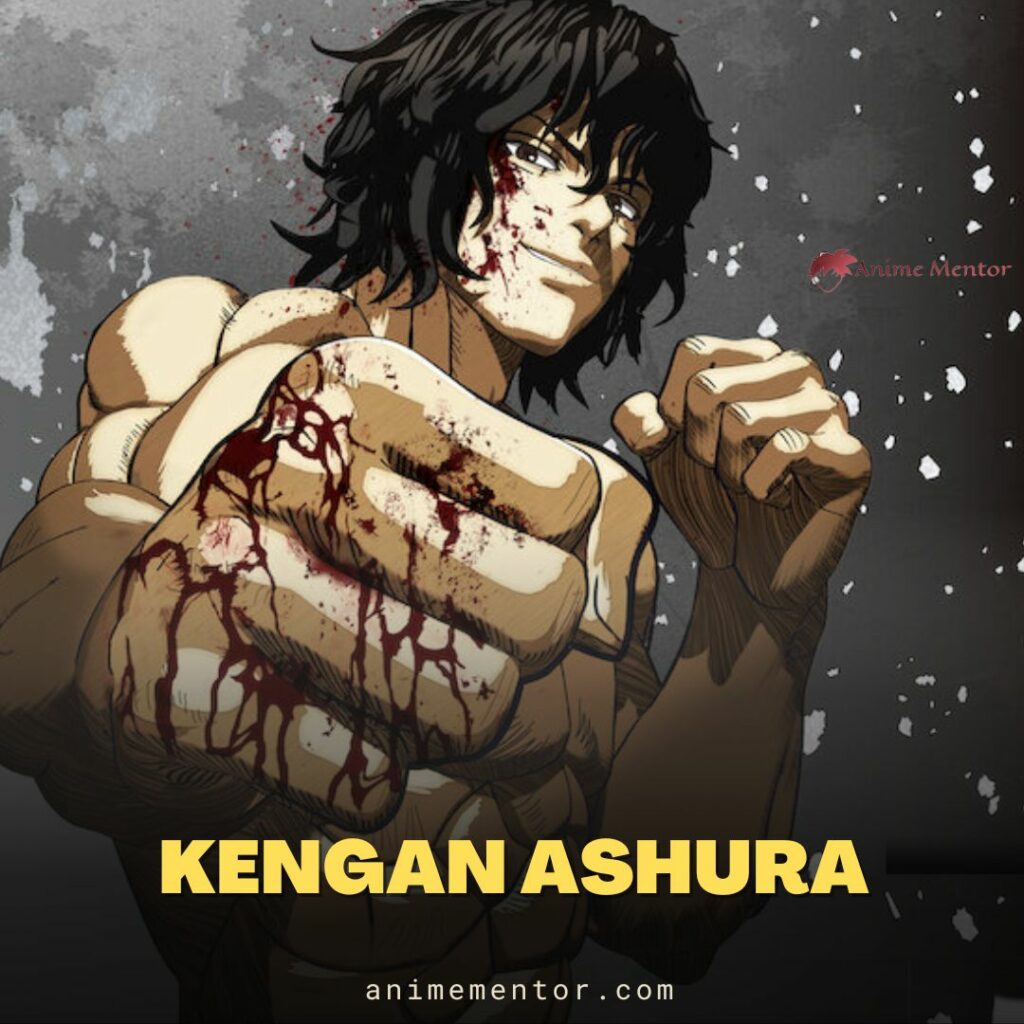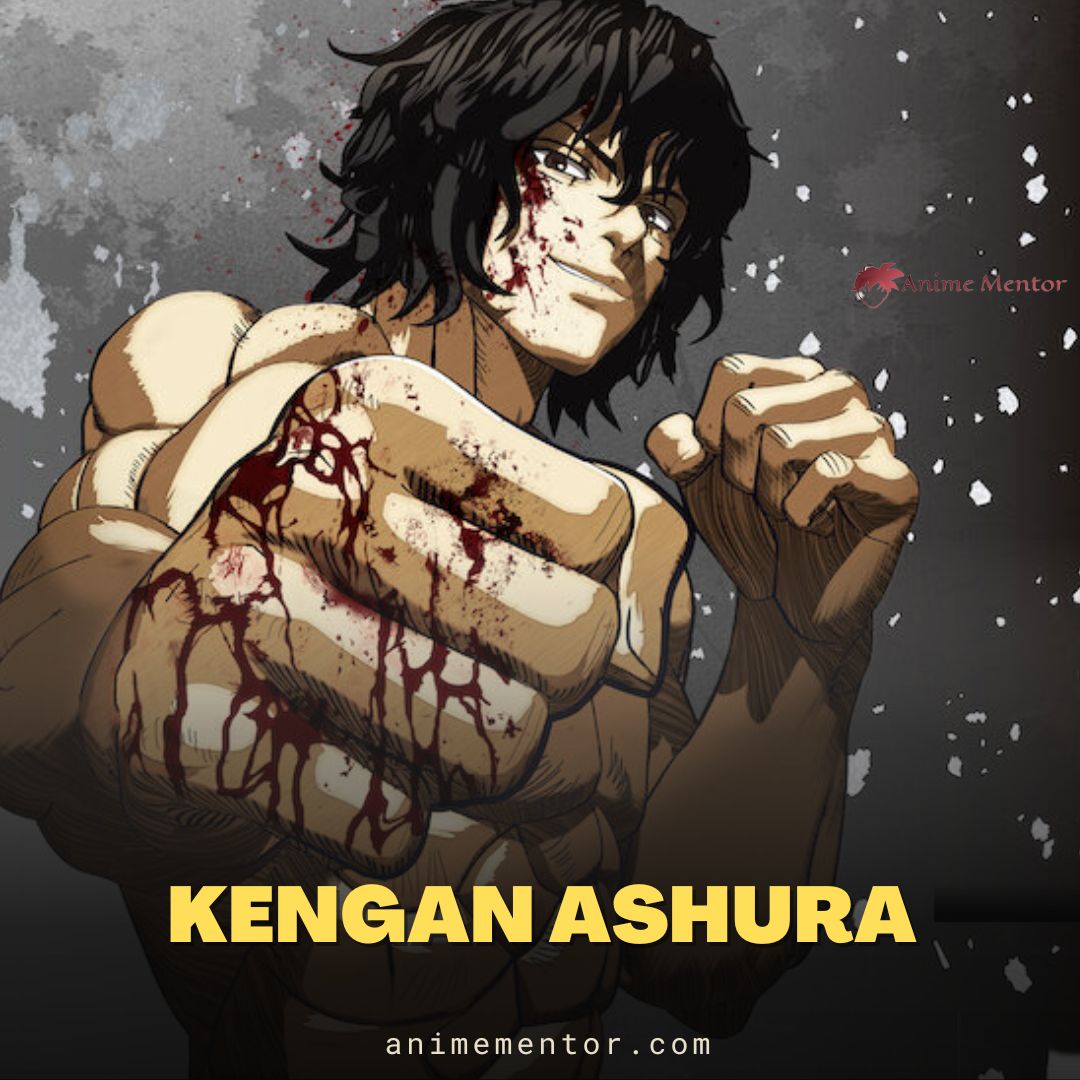 Kengan Ashura is one of the most popular martial arts anime, based on the manga series written by Yabako Sandrovich and illustrated by Daromeon. This anime is produced by Larx Entertainment studio.
Tokita Ohma, the main protagonist of the series, is an underground gladiator. Gladiators are engaged in a battle called kengan matches. Kengan Ashura is a top-tier martial arts anime full of ruthless battles and martial arts fights. The 3D animation of this anime makes this anime more realistic. You should definitely check out this show available on Netflix.
8. Ranma ½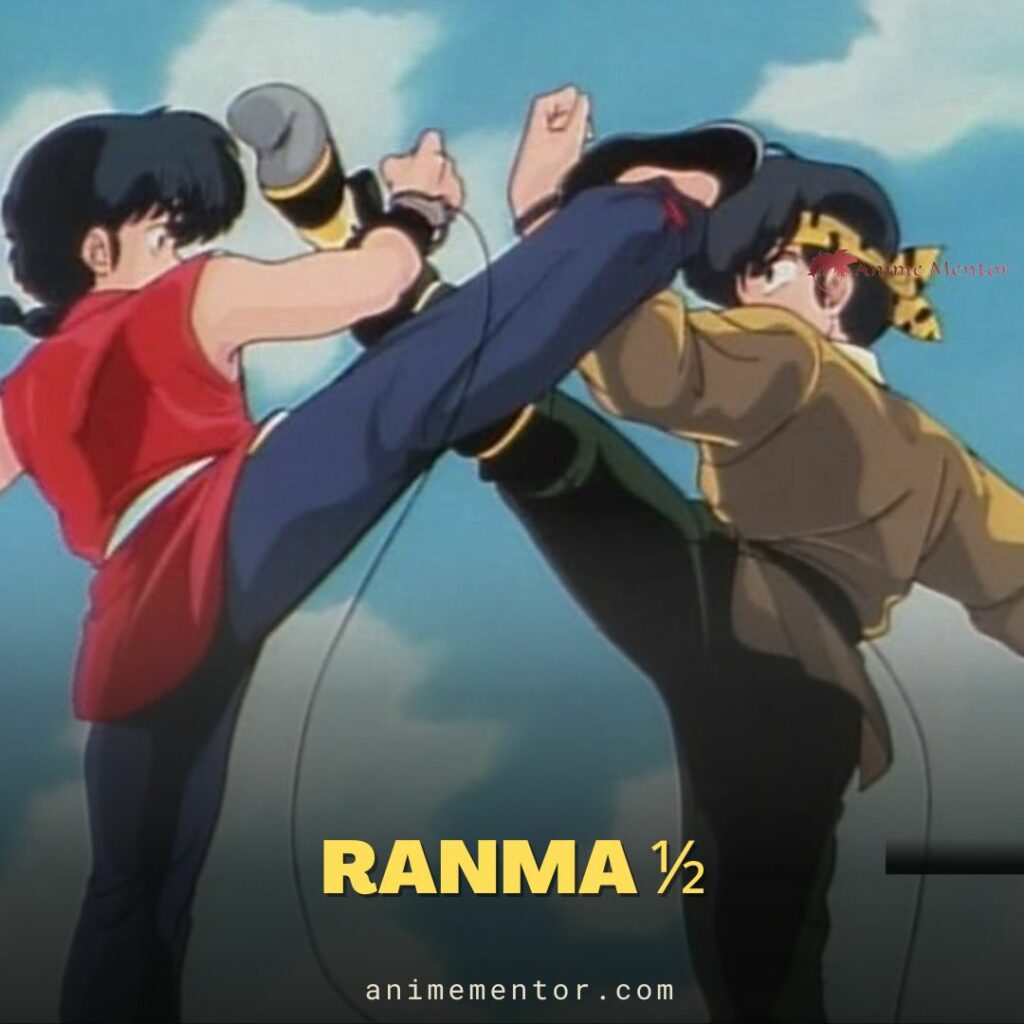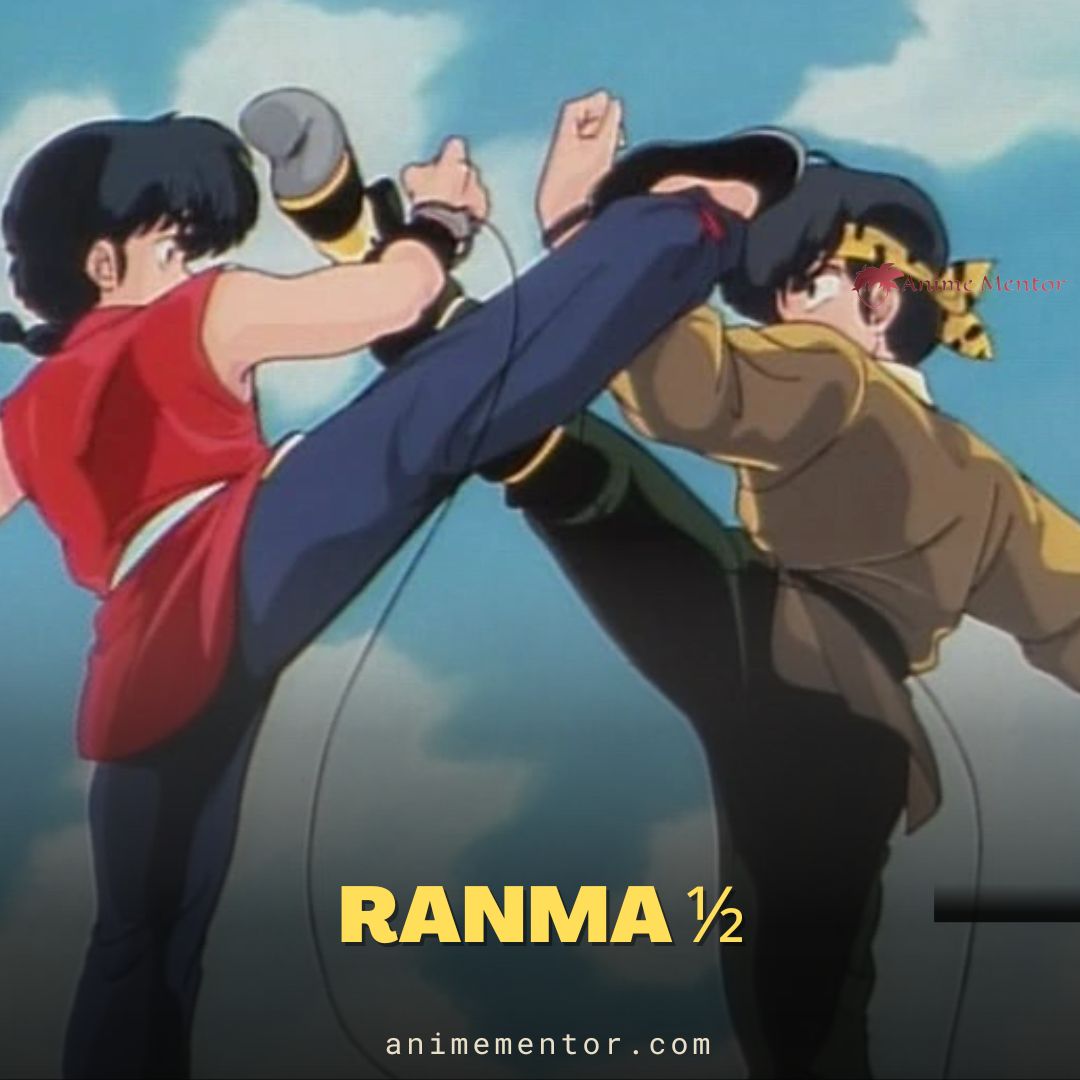 Rumiko Takahashi's Ranma ½ is a popular 1990s Japanese manga series. The manga got an anime adaptation by Studio Deen and aired in spring 1989.
The story follows a 16-years-old martial artist, Ranma, who turns into a girl when he's wet with cold water and back to a male when exposed to hot water. Throughout the series, Ranma wants to get rid himself of this curse, while his many friends, enemies and many fiances constantly hinder and interfere. It's a very funny rom-com anime with some great martial arts fights.
7. YuYu Hakusho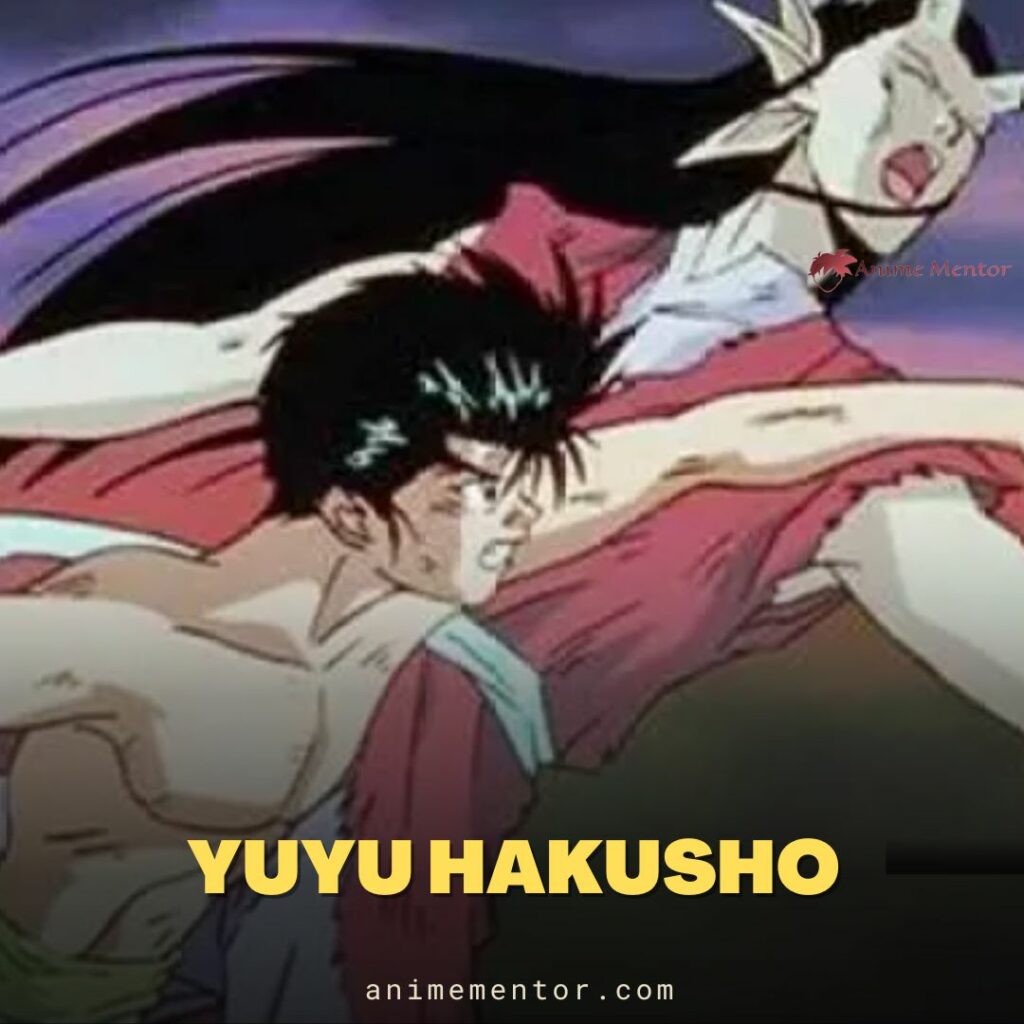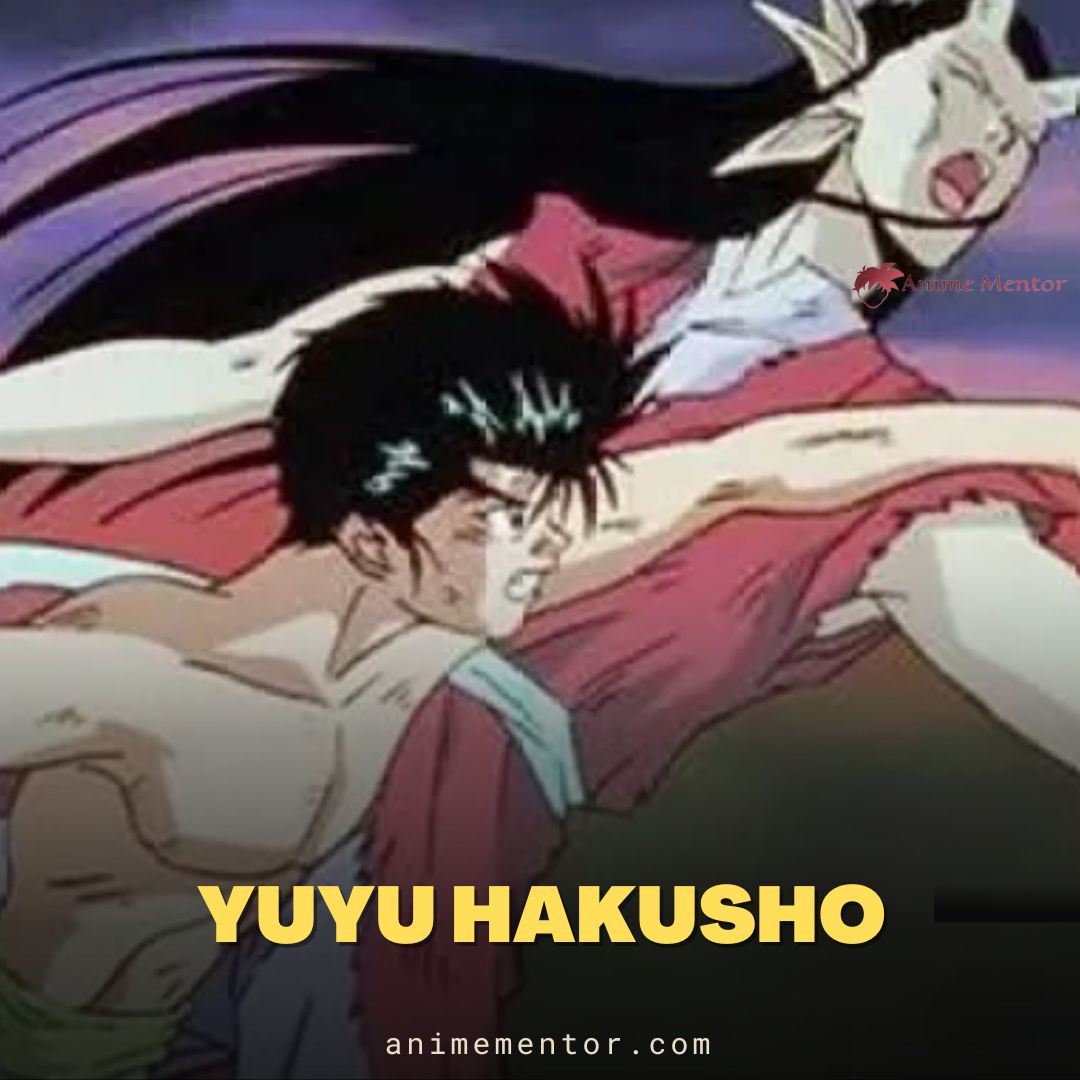 YuYu Hakusho is a popular Japanese manga series written and illustrated by Yoshihiro Togashi. The anime adaptation of this manga series was produced by Studio Pierrot and aired in the fall of 1992.
The series tells the story of Yusuke Urameshi, a 14-years-old teenager who is killed by a car while attempting to save a child's life. After his unexpected death and rebirth, Yusuke soon finds out he wasn't supposed to die and has a chance for resurrection and bringing his body back to life. He becomes a spirit detective – an agent who deals with supernatural threats. It's a classic martial arts anime that is definitely worth watching. 
6. Samurai Champloo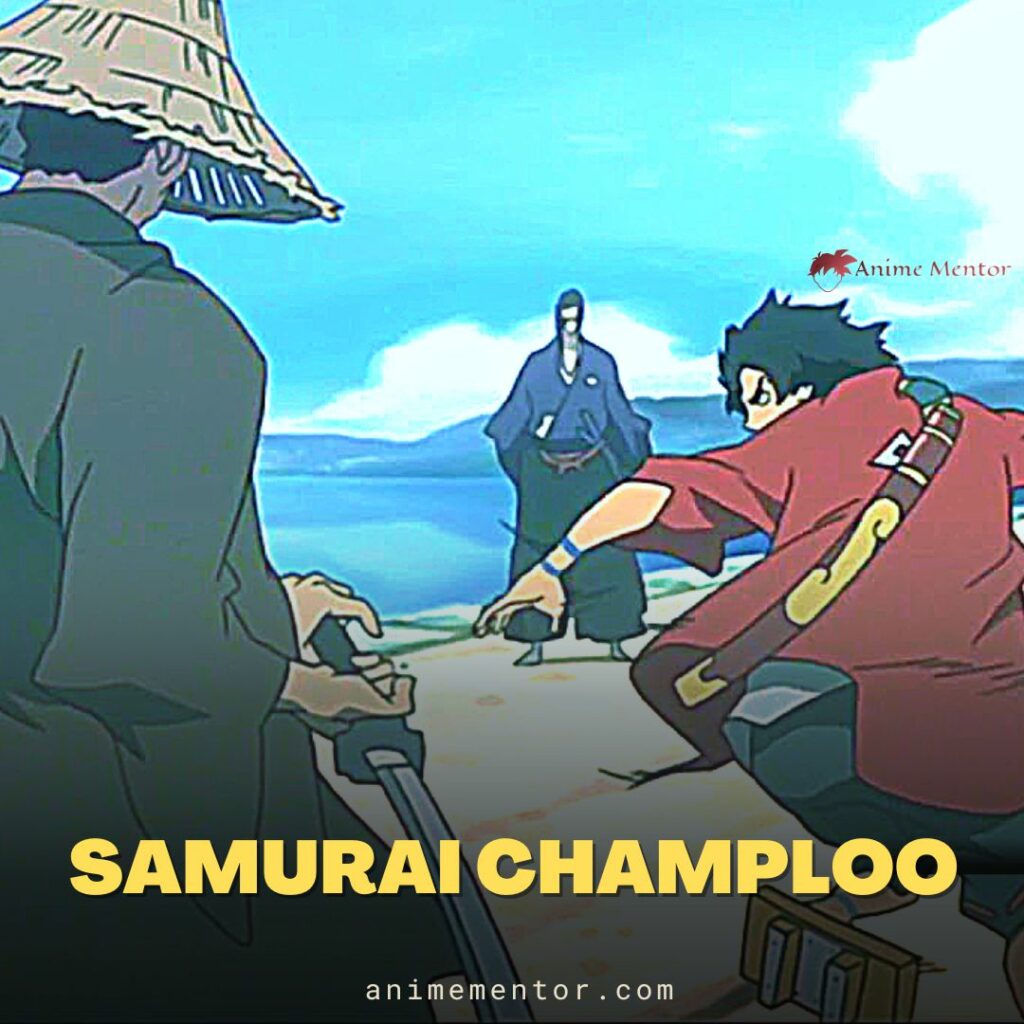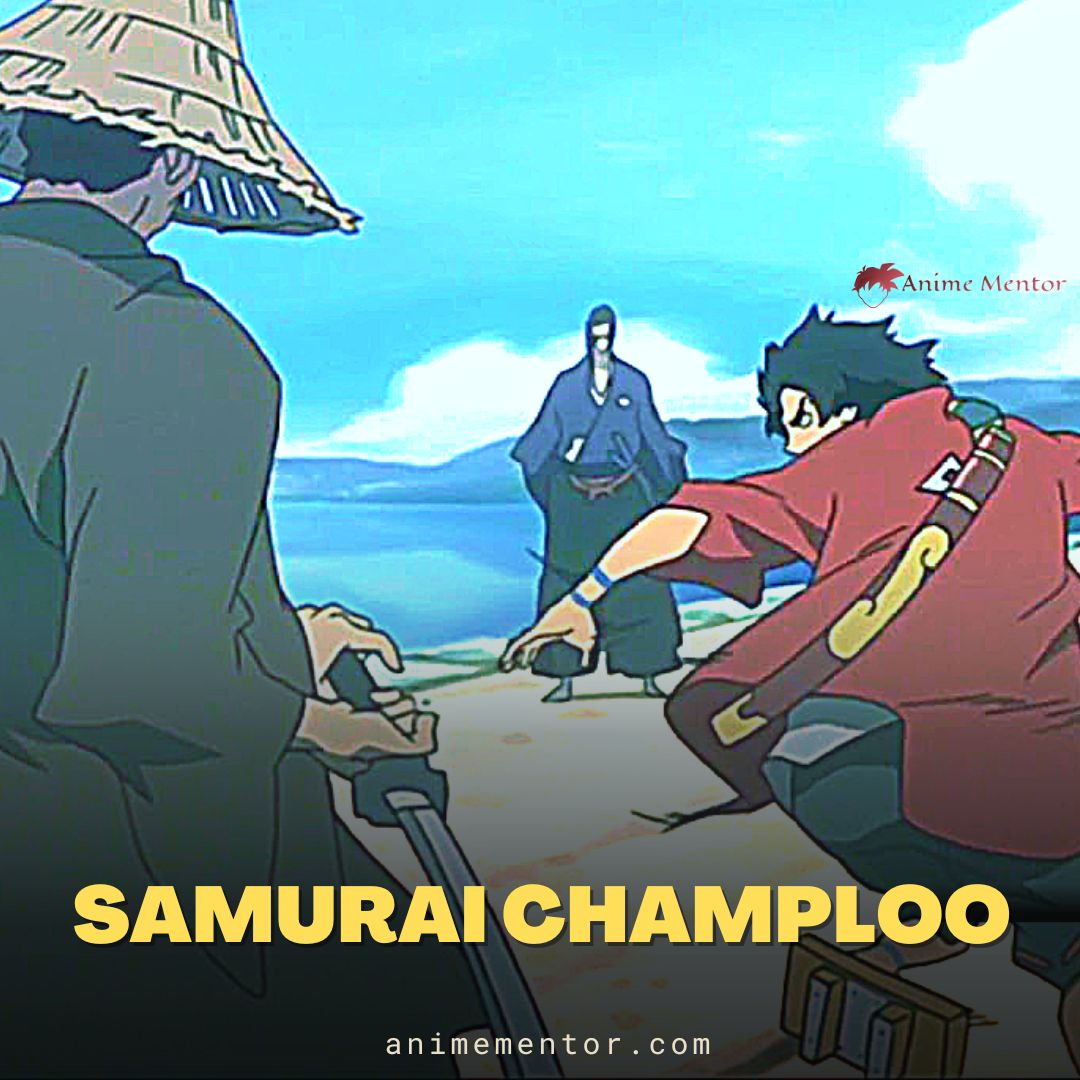 Samurai Champloo is a very famous Japanese anime series, produced by Studio Manglobe. The anime aired in spring of 2004 on Fuji TV.
The 26-episode anime is set in a fictionalized version of Edo period Japan. The story follows the samurai Mugen, Jin, and Fuu as the three embark on a series of adventures across Edo-era Japan. Their main goal is to find the "samurai who smells of sunflowers". The journey of these three eccentric individuals is an epic quest of comedy, drama, and intense martial arts fighting. The unique hip-hop-infused soundtrack of this anime is outstanding.
5. Naruto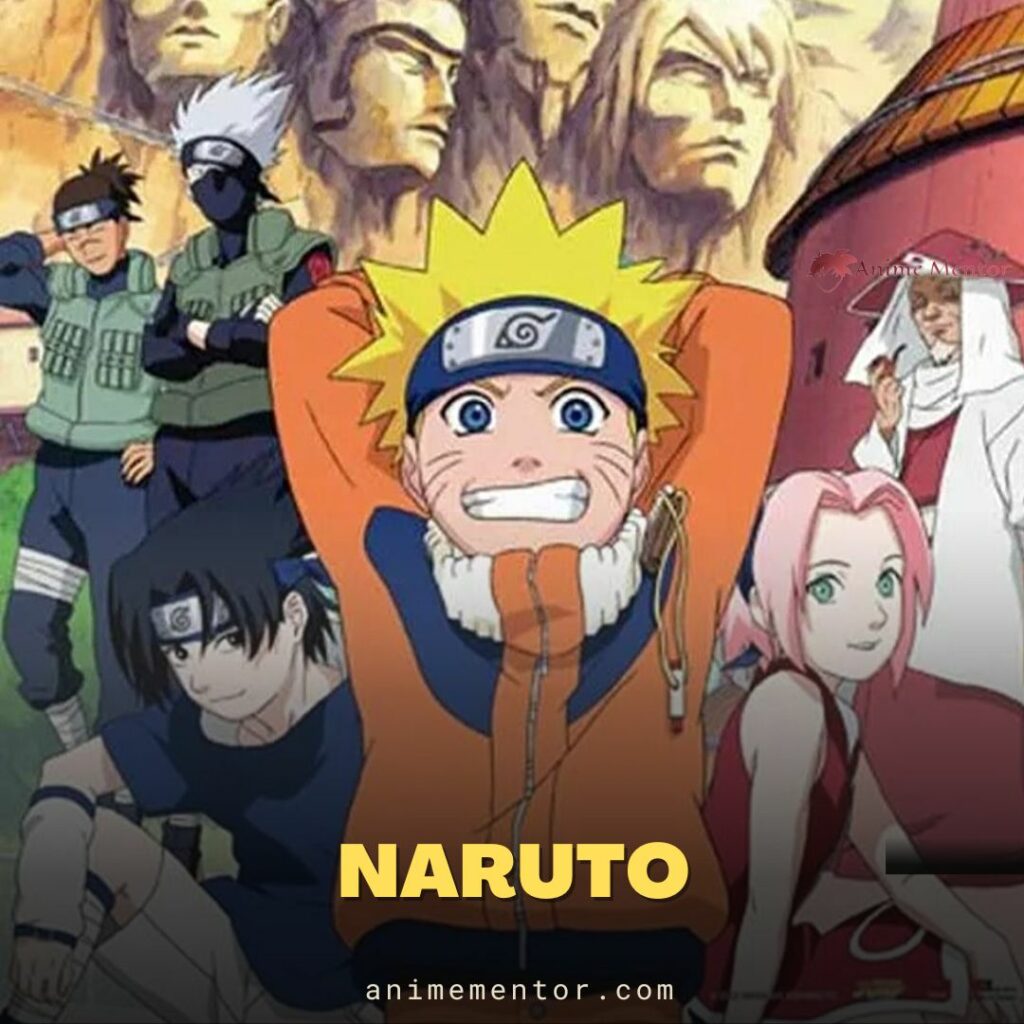 Naruto is a very popular Japanese manga series written and illustrated by Masashi Kishimoto. The manga has two parts – Naruto (set in Naruto's pre-teen years) and Naruto: Shippuden (set in his teen years). The manga was adapted into an anime by Studio Pierrot. 
The anime tells the story of Naruto Uzumaki, a young ninja who desperately wants to be Hokage, the leader of his village someday.
He lost his parents at the time of his birth when the Nine Tail Fox attacked his village. His father, the fourth Hokage of the village, and her mother sacrificed themselves in order to protect the village and sealed the fox spirit inside their newborn baby, Naruto. Naruto who does not know anything about the incident has been blamed by others that he was the fox who attacked the village.
This anime is an epic media franchise that shows the journey of Naruto from zero to hero and how he became Hokage, the man who is respected by others. The epic action fights, great storyline, and character development make this anime one of the top anime of all time.
4. Baki the Grappler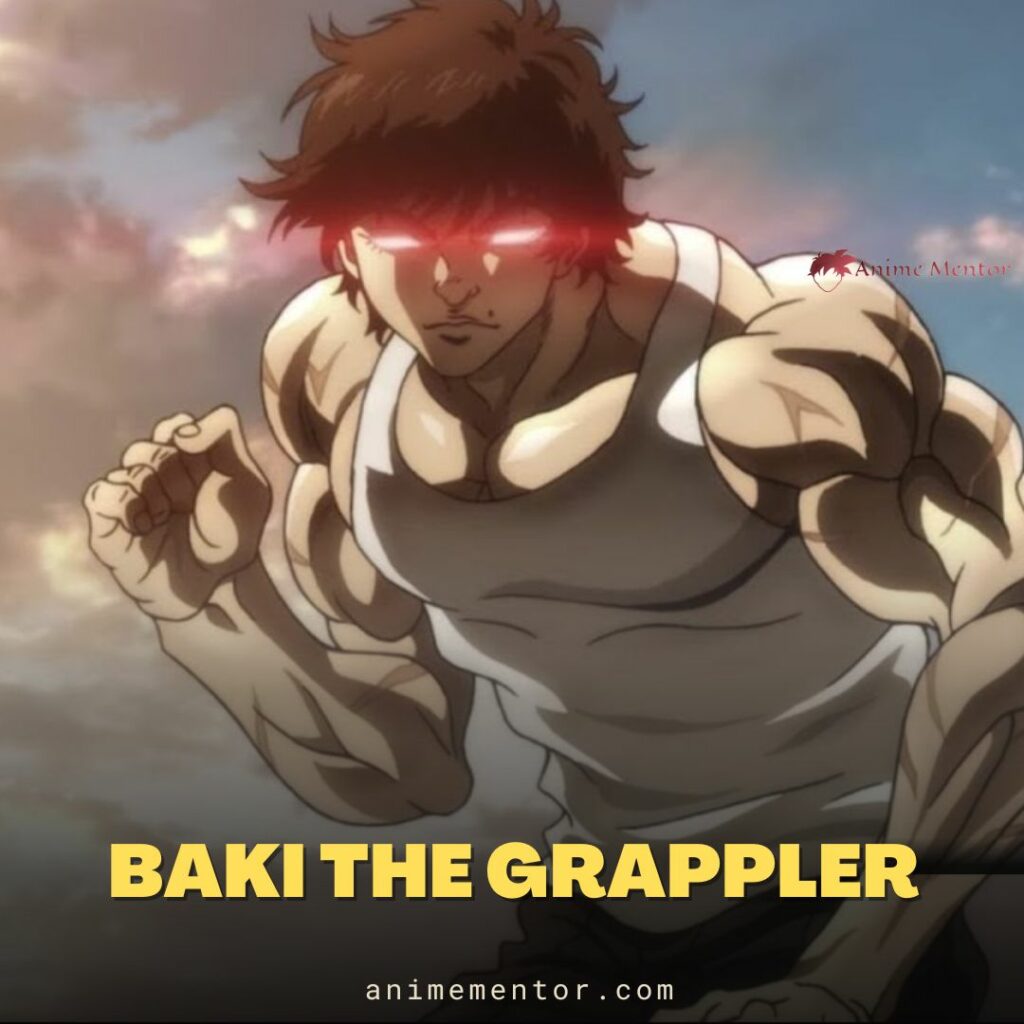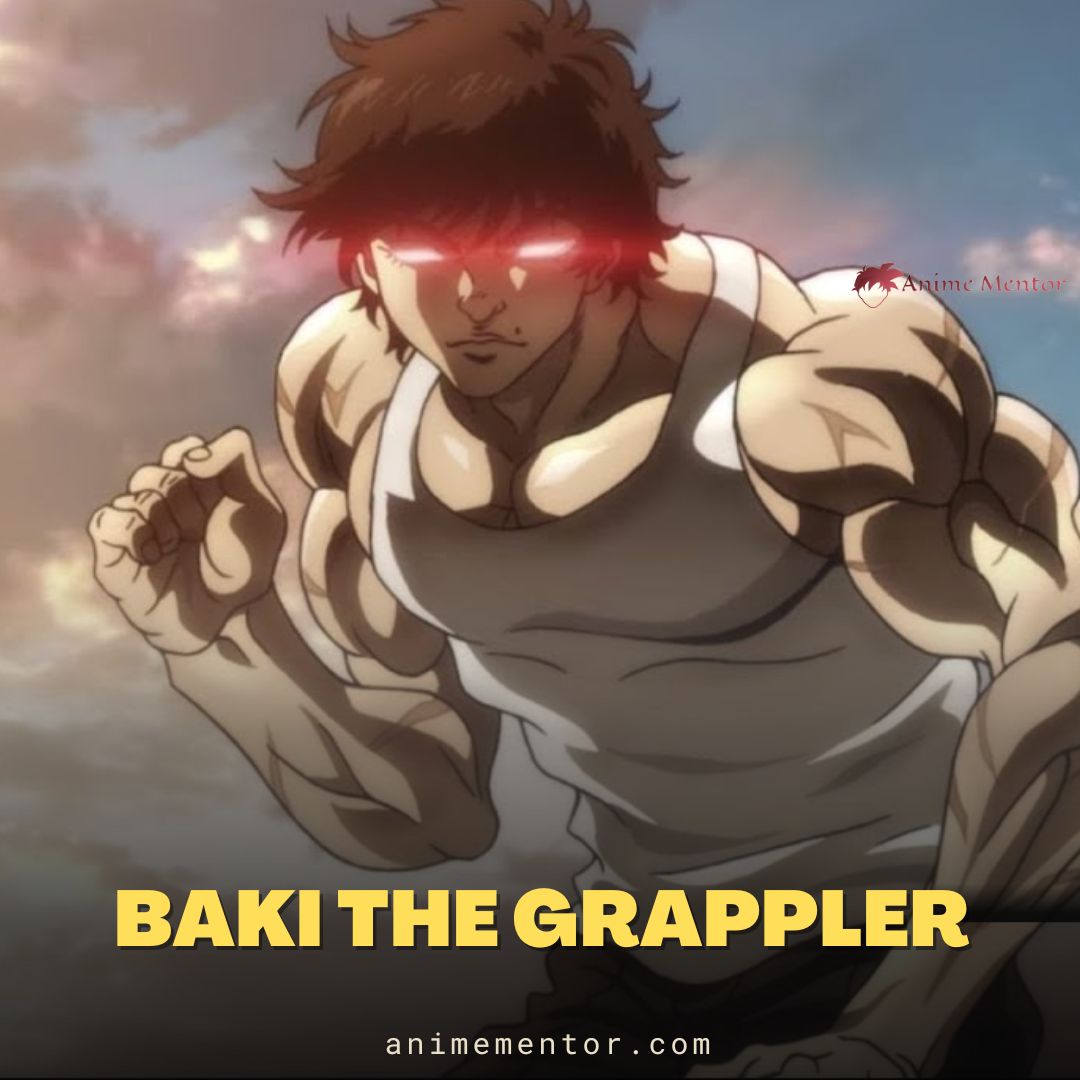 Baki the Grappler is a popular martial arts anime, an adaptation of the manga series written and illustrated by Keisuke Itagaki, and produced by Studio TAC.
The story follows Baki Hanma, an exceptionally strong young man, who wants to be the best Grappler in the world to take the title from his father. He spends every waking moment training and testing his fighting skills against a variety of different opponents in deadly, no-rules hand-to-hand combat. This anime is filled with bloody and brutal fights and lots of martial arts.
3. Hajime no Ippo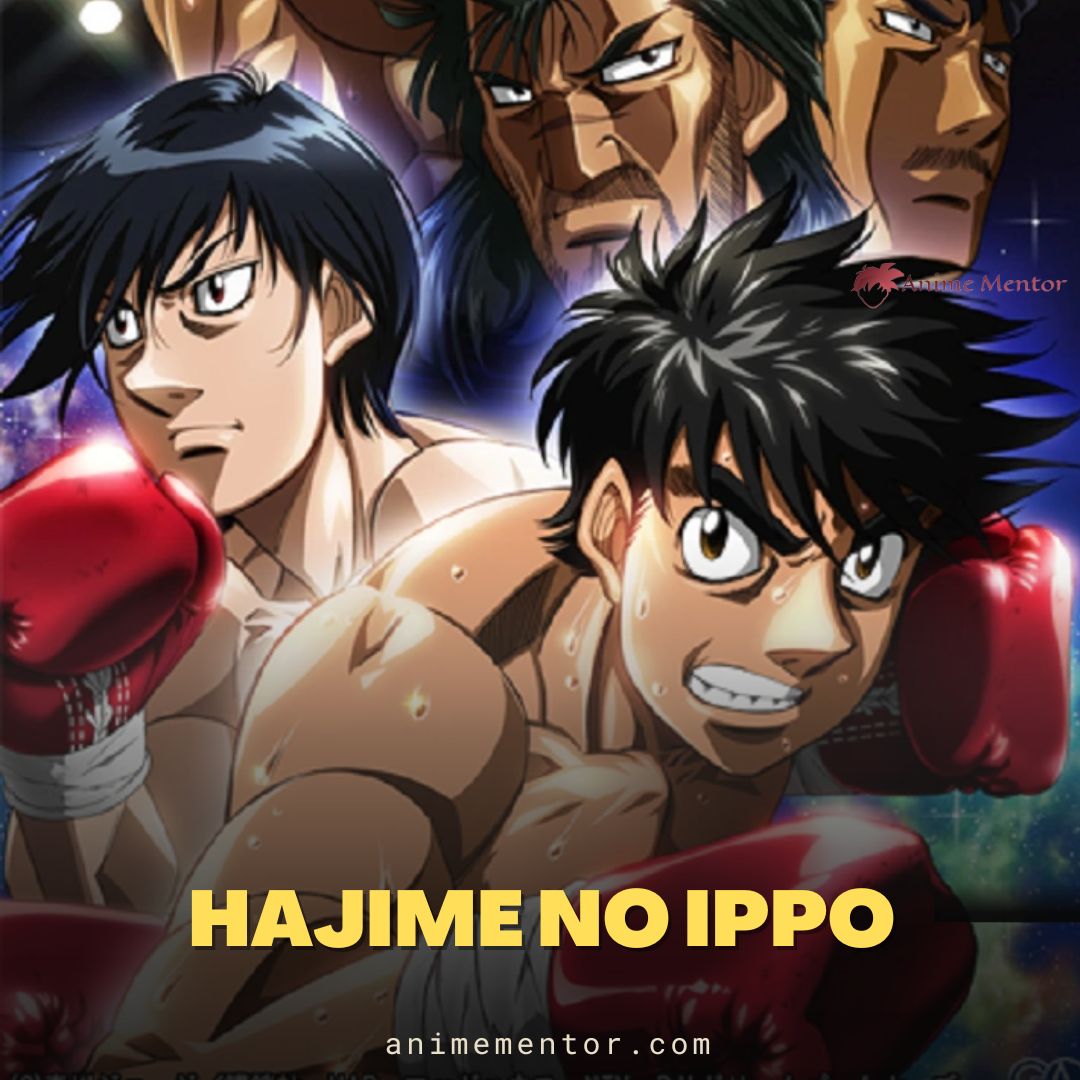 Hajime no Ippo is a popular Japanese manga series written and illustrated by George Morikawa. The manga was adapted into a 76-episode anime series by Madhouse.
The story follows a high school student Makunouchi Ippo, a bullied teenager who is saved one day by Mamoru Takamura and taken to his boxing gym. Soon he started liking boxing and began a career as a professional boxer. Like Naruto, this anime is also a journey of Ippo to become a boxing champion. Some moments of this anime create a vision that makes you jump out of your comfort zone and force you to love boxing and to do it.
2. The God of High School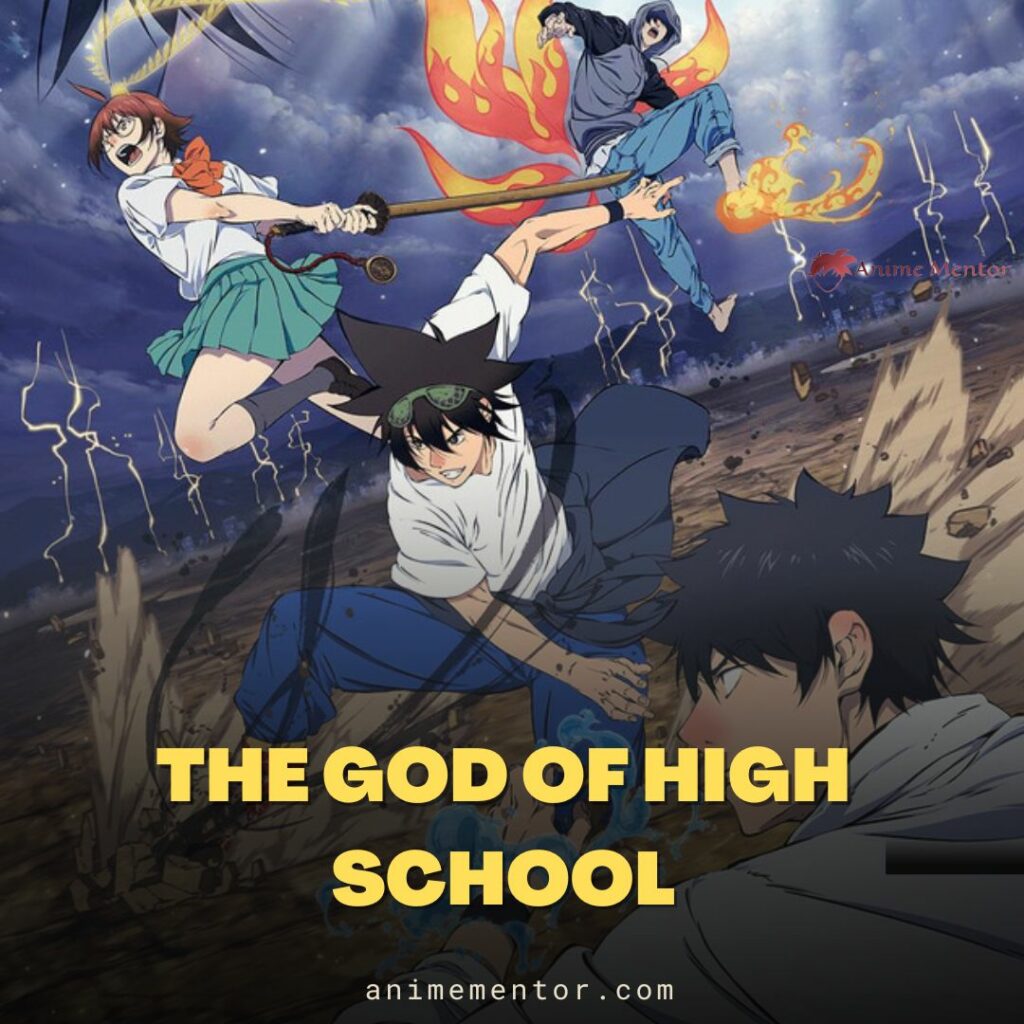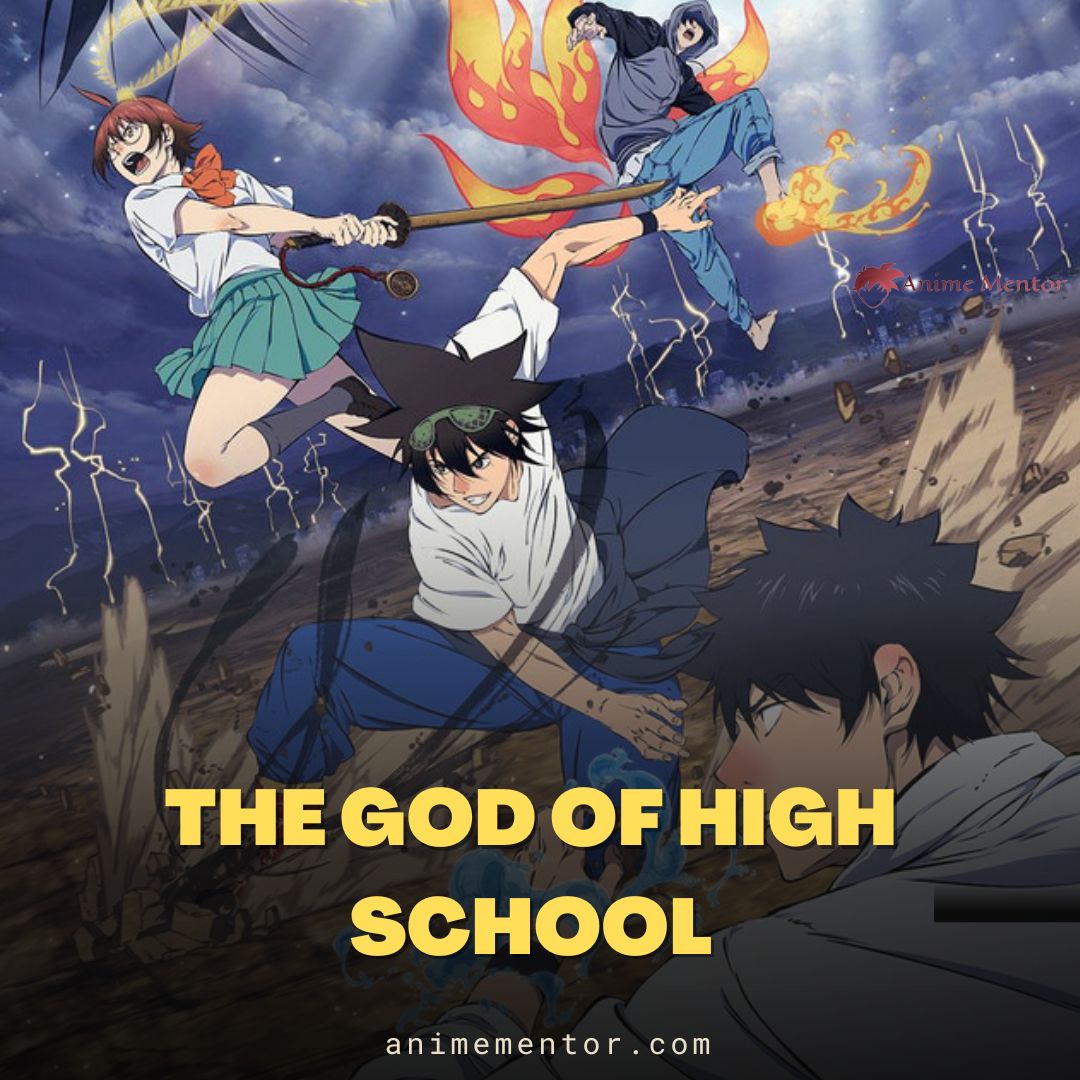 The God of High School is a popular martial arts anime produced by Mappa and aired from July to September 2020. This anime is based on a South Korean manhwa written and illustrated by Yonge Park.
The main protagonist of the story, Mori Jin, is a 17-year-old high school student and a martial artist from Seoul, South Korea. At the beginning of the story, he is invited to participate in a martial arts tournament called "The God of High School." The winner of this tournament gets his wish fulfilled by the hosting organization. The goal of this tournament is to find the best fighter in all of Korea.
This anime is an epic quest of epic fighting moments, fluid and detailed animation, and a perfect soundtrack. As you get deep into the story, you will experience a complex storyline and characters with lots of backstories.
1. Dragon Ball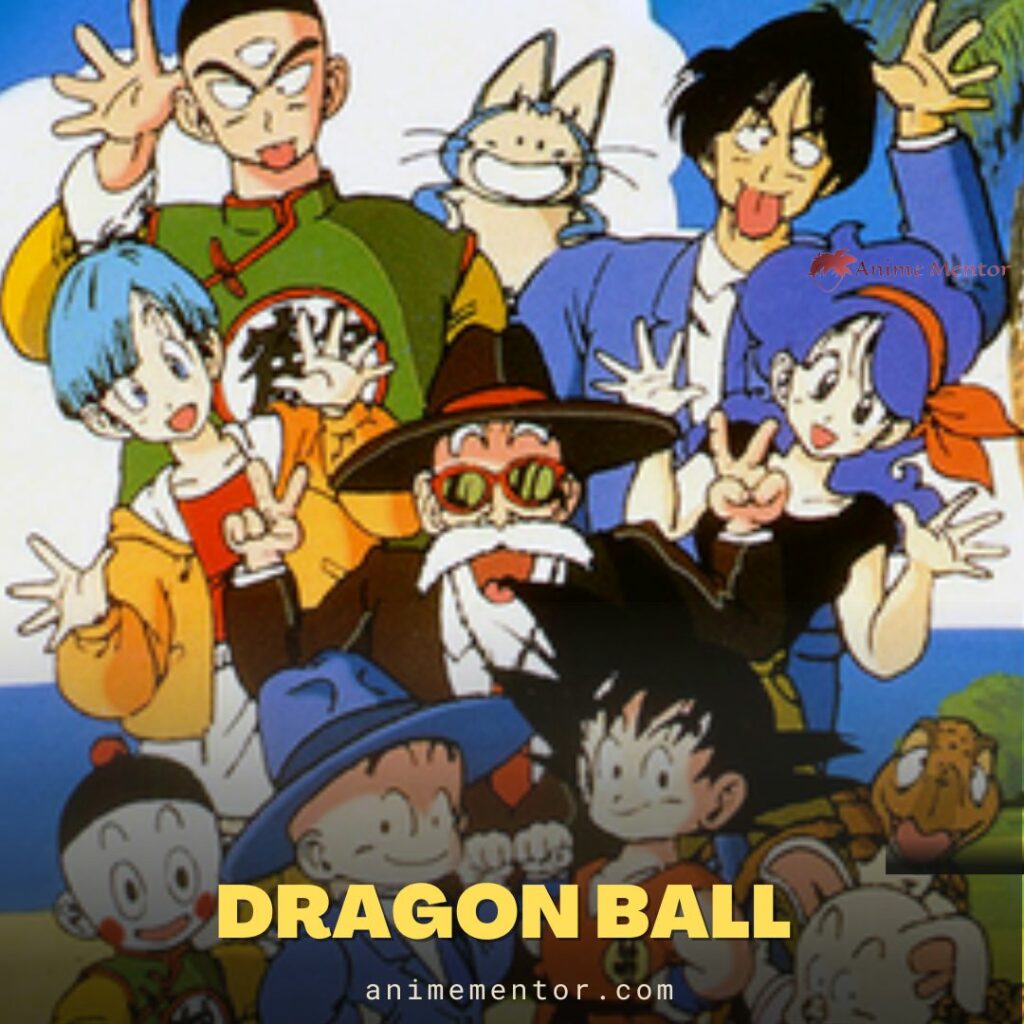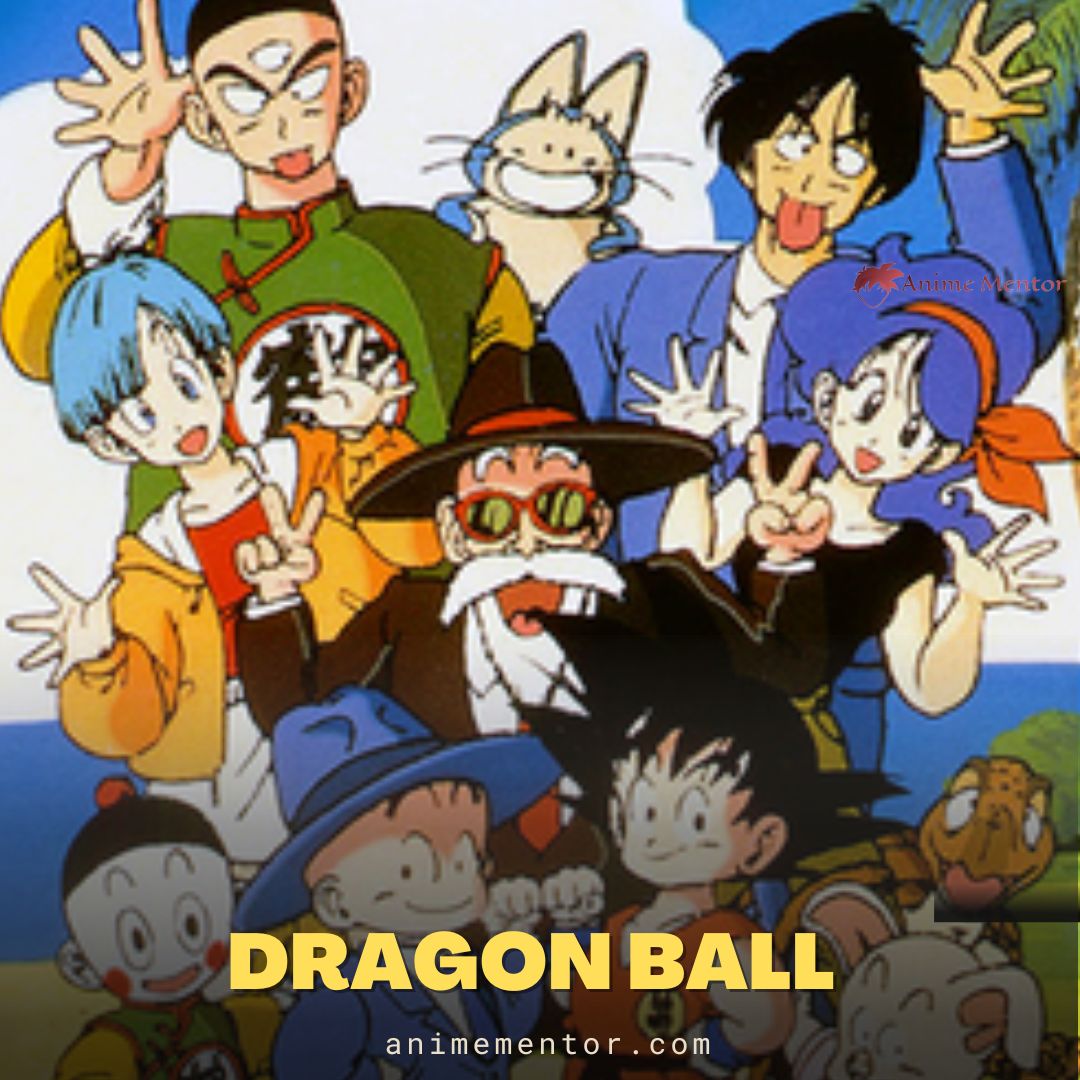 Dragon Ball is a popular Japanese manga written and illustrated by Akira Toriyama. The anime adaptation of this manga series was produced by Toei Animation Studio.
The anime series follows the adventure of protagonist Goku. He is a funny, pure-hearted character who wants to train hard to be the strongest. Though it's the introduction of the main character, the story of this anime is an epic media franchise that takes place not on Earth but in 12 universes.
This article isn't enough to describe how epic and great the Dragon Ball series is. But one thing is certain: it will not waste your time. Hilarious comedy moments, epic action sequels, and martial arts with superpowers will encourage you to watch this masterpiece anime one more time.