With exciting themes, well-written stories, great characters, and astonishing animation, Anime Movies have grown through the years to have a massive fan base of their own. However, with so many anime films being released every year, it can often be hard to keep track of all of them.
So, In this list, we look at the 10 best upcoming anime movies that you will want to mark in your calendars.
Several of the anime movies mentioned in the article have already been released in Japanese theatres but are yet to be released in the rest of the world.
10. That Time I Got Reincarnated as a Slime: Scarlet Bonds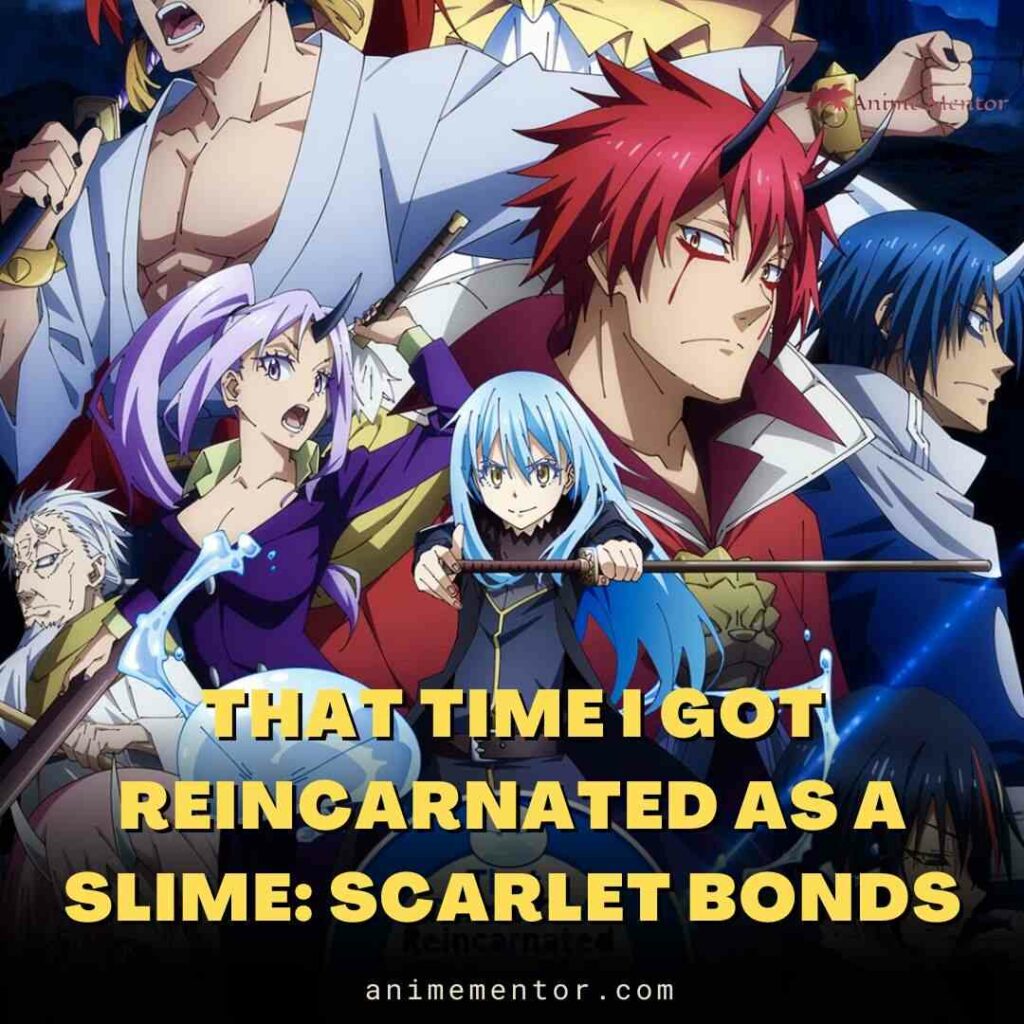 The next installment in the extremely popular light novel and anime series, That Time I Got Reincarnated as a Slime or TenSura is its movie, Scarlet Bonds. Taking us back to the Isekai world and characters we've all come to love, a mysterious queen has become extremely powerful while invoking the suspicion of all her surroundings.
Hiiro, a man who used to be considered as Benimaru's brother comes from the country of Raja where the queen rulestoo ask for help from the Ogres in Rimuru's nation. With creative fights, lots of humor, and a story that will keep you interested, fans of the franchise will not want to miss out on this.
9. The Seven Deadly Sins: Grudge of Edinburgh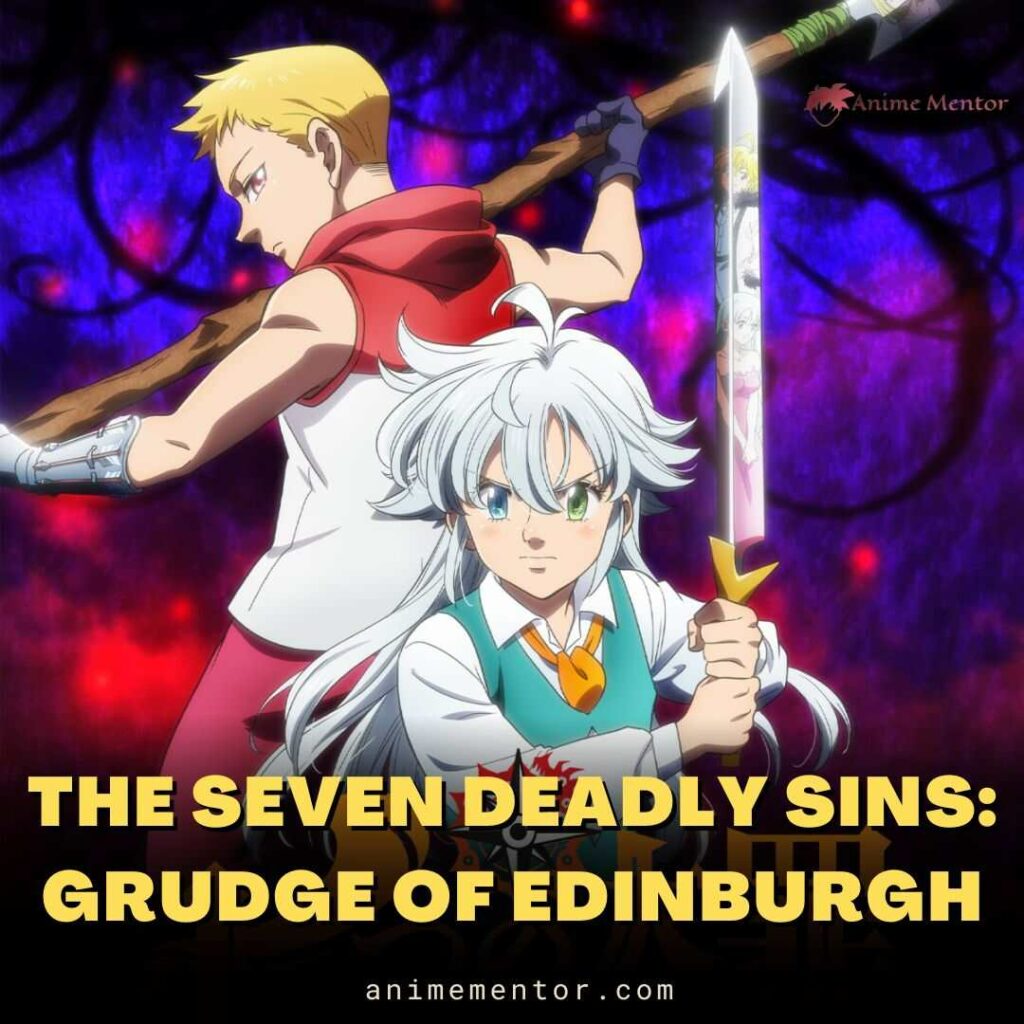 The Seven Deadly Sins: Grudge of Edinburgh will be divided into 2 parts and is set to release on Netflix. The franchise has recently earned a lot of criticism due to its low-quality animation so the film is also under the pressure of gaining back to love it initially received.
The anime movie follows the adventures of Tristan, the son of Meliodas and Elizabeth. Unlike others, he possesses both powers of the Goddess and Demon clans which let him heal and hurt people. Due to his inability to control the latter, he often ends up harming those around him. In the quest to control these powers and put them to good use, Tristan sets on a perilous journey where he meets and forms several bonds and takes on foes.
The movie is sure to have a great story and unique characters let's just hope they do a better job with the animation this time around.
8. Doraemon: Nobita's Sky Utopia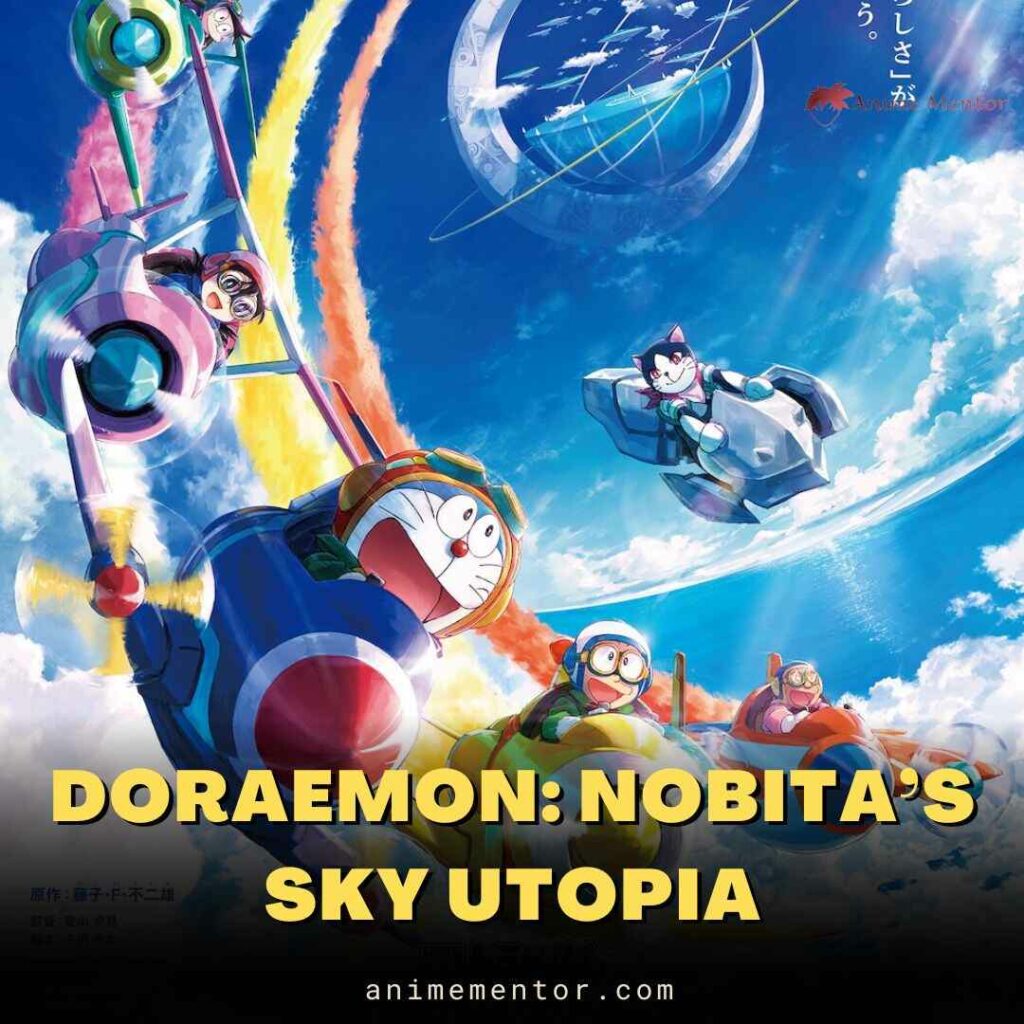 As the 42nd Film of the Doraemon Series, Nobita's Sky Utopia is sure to be a nostalgic journey filled with comedic and bittersweet moments as we get enchanted by the many creative gadgets and wondrous world.
It follows Doraemon, Nobita, and their friends as they go in search of Utopia, a land of marvels where everything is perfect and everyone is happy. Located in the sky, Doraemon and his friends use an airship that has the ability to perform a time warp.
A good movie to reminisce about our fun childhood when we would regularly watch anime.
7. Overlord the Movie: The Holy Kingdom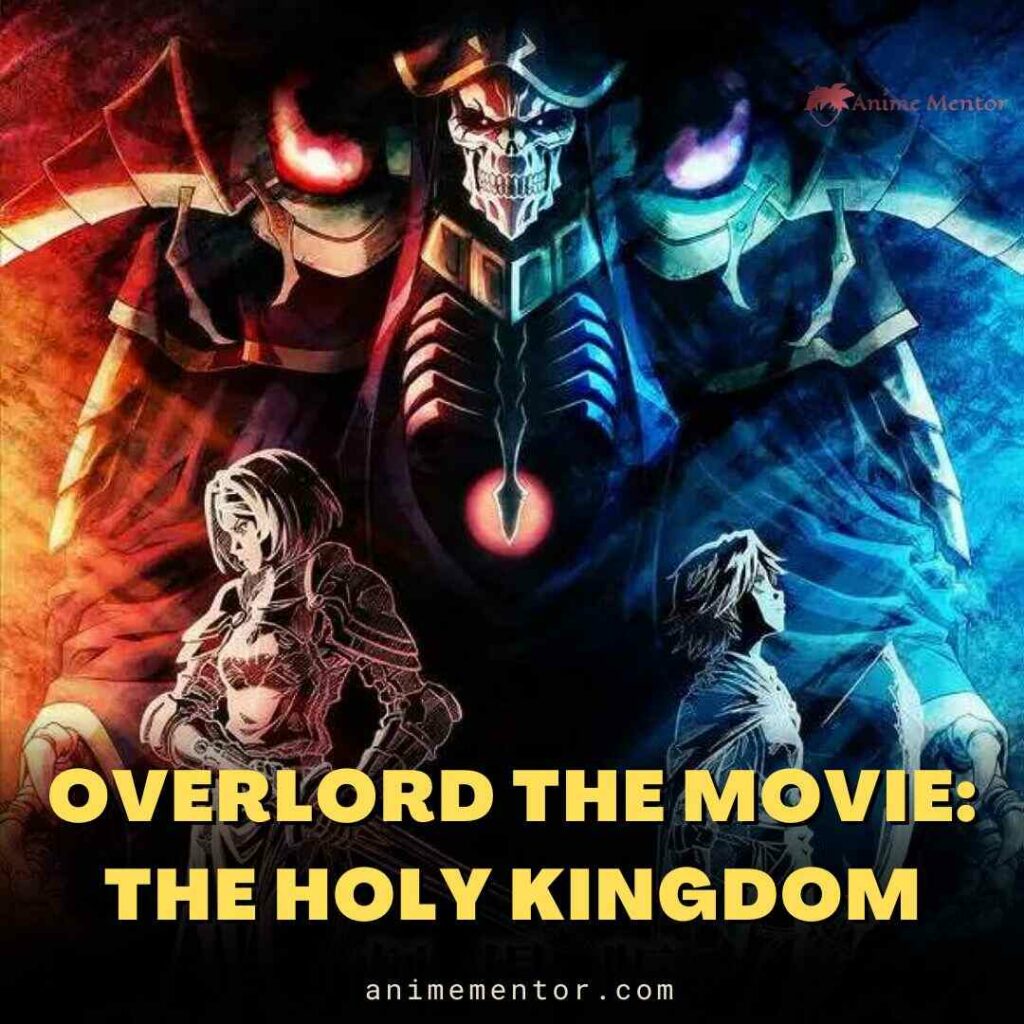 The new Overlord movie shall serve as an immediate successor and sequel to the anime while continuing the storyline rather than having a separate story like most anime films of a franchise.
Now Overlord has had movies before however, all of them have been recap compilations. The new venture is sure to get a lot of hype from the fans of the series. While very little is known about the plot, based on the light novel, it will most likely follow the Holy Kingdom Arc. This means the story will follow Demiurge, one of the many servants serving under Ainz Ooal Gown working in the shadows and inciting a battle against all surrounding nations in the hope to unite them all under the Sorcerer Kingdom.
Bound to be filled to the brim with action and magical battles, fans will be looking forward to the stellar animation Studio Madhouse will produce.
6. To All of You That I Loved / To Every You I've Loved Before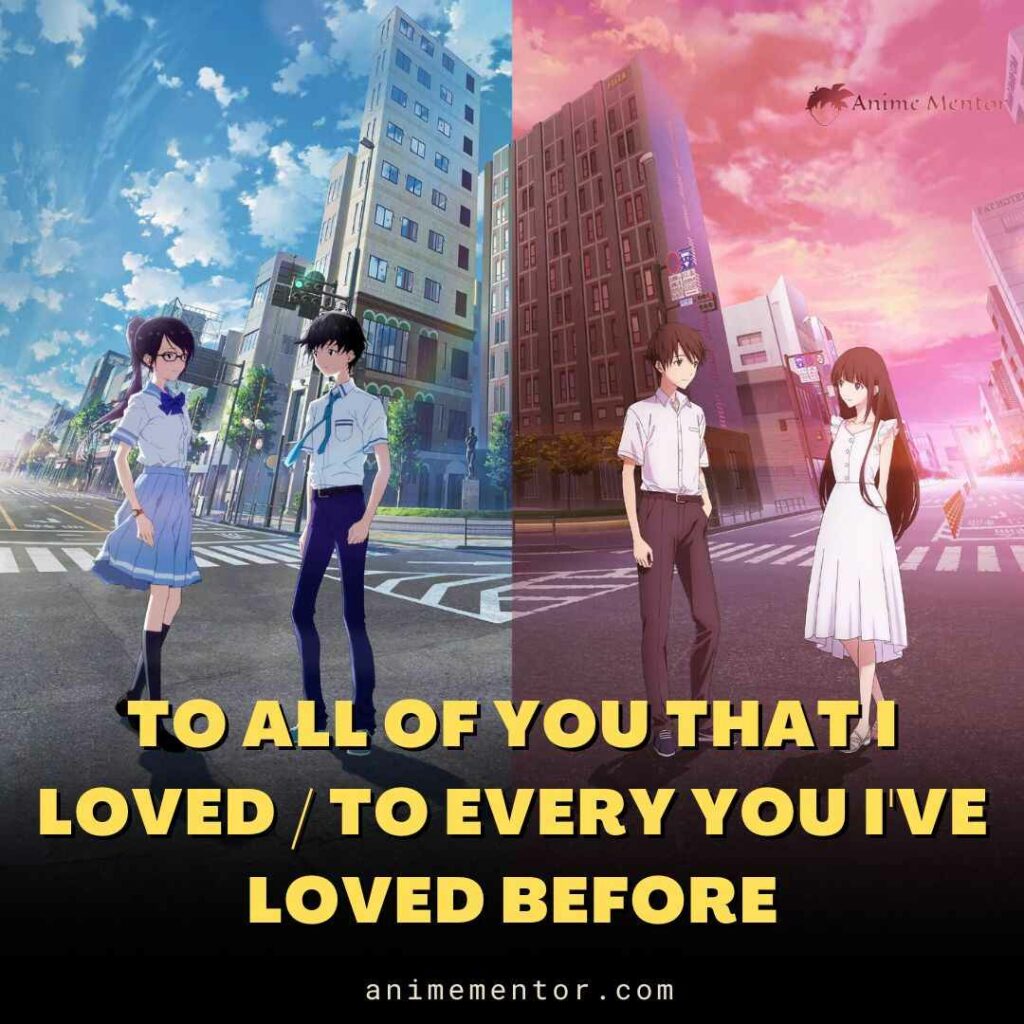 As a unique concept that will undoubtedly gain the intrigue of many people, "To All of You That I Loved" and "To Every You I've Loved Before" follow the multiverse concept as they are two separate movies that take part in parallel worlds.
In addition, they can be viewed in any order but our perception of the ending will change according to the order we pick. They both follow the events that happen in a young boy named Koyomi's life following the divorce of his parents. With minimal changes in each film, we see how the entire plot is affected as a whole.
Produced by TMS Entertainment which has built up a good reputation in romance anime, this new form of anime movie is sure to be an interesting watch.
5. Sword Art Online the Movie -Progressive- Scherzo of Deep Night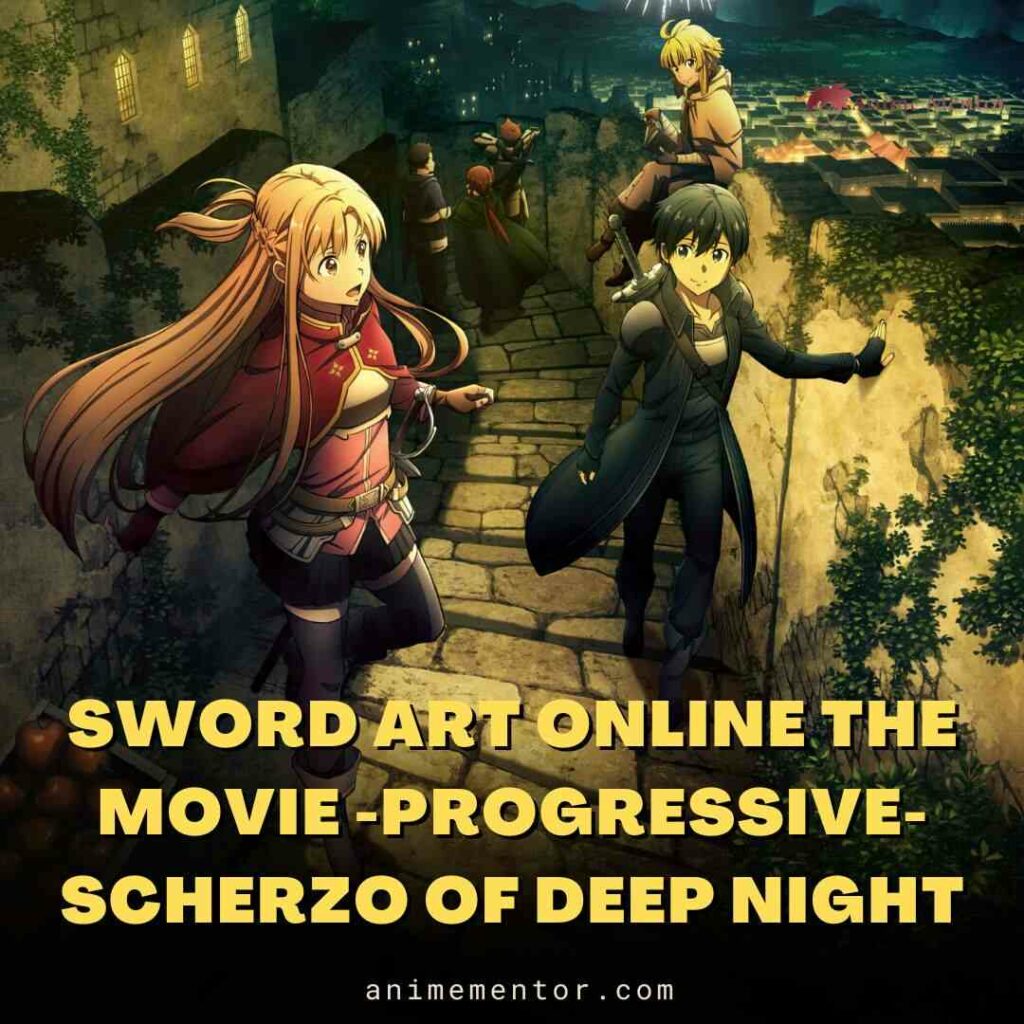 The game-changing anime which popularized the virtual reality setting where we follow the lives of characters in games is back with its latest movie, Scherzo of Deep Night.
The movie follows the journey of our main protagonists, Kirito and Asuna who have been stuck in the death game, Sword Art Online for a considerable period of time. When they seem to be enjoying their new life while growing in power and finding treasure, they run into several challenges and monsters that toy with their emotions.
While the Sword Art Online Series has certainly had many ups and downs, the action and animation never disappoint, courtesy of A-1 Pictures.
4. Black Clover: Sword of the Wizard King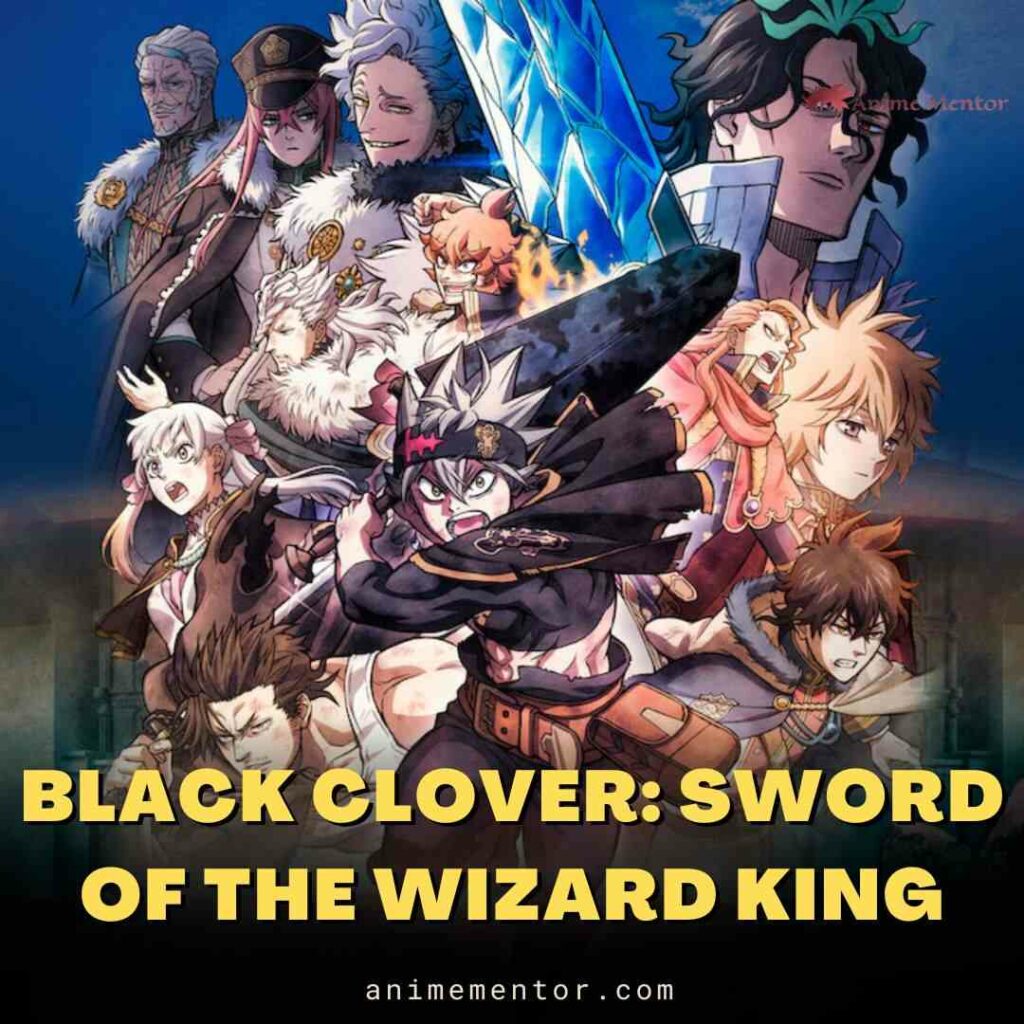 Through its long hiatus, fans of Black Clover have been starved for content from the series. Finally, through "Sword of the Wizard King" the series presents its first-ever feature film.
Produced by Studio Pierrot who is currently doing amazing work with Bleach: Thousand Year Blood War, fans are excited to see the series return while hoping for high-quality animation. The movie will said to cover the adventures of Asta and his friends as their daily life is disrupted by the former Wizard King, Conrad Leto, who is in possession of the Emperor's Sword.
Guaranteed to have electrifying action and several hype moments, the movie will be highly awaited.
3. Kaguya-sama: Love is War: The First Kiss Never Ends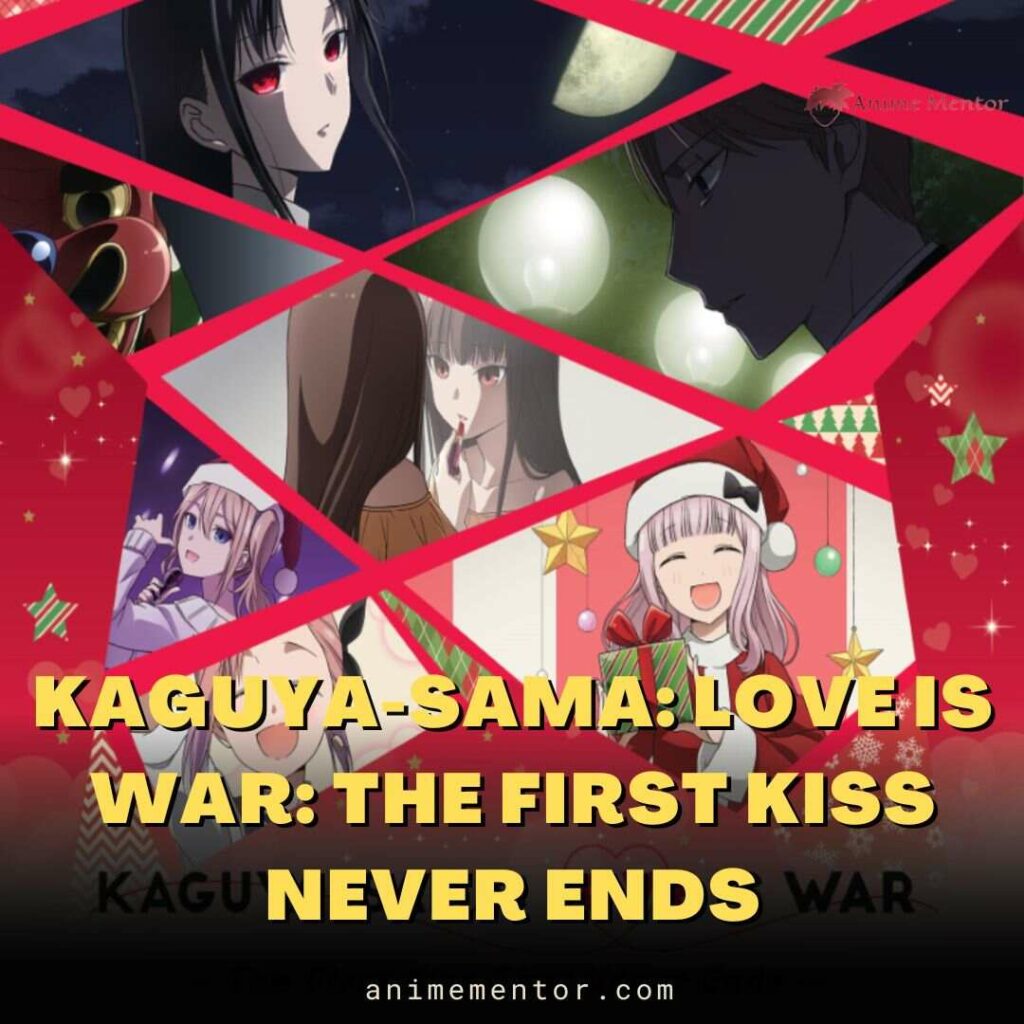 Considered by many to be the best Romantic Comedy Anime, the new Kaguya Sama movie will pick up from where the anime left off, the dual confessions and kiss which broke the internet.
The anime movie follows the events of what happens after that while both main characters, Miyuki and Kaguya struggle to deal with their newfound emotions. We get to see a new Kaguya who has reverted back to a childlike state due to her shock from the kiss.
With plenty of comedy and progression in the plot, Kaguya Sama fans will not want to miss out on this.
2. The First Slam Dunk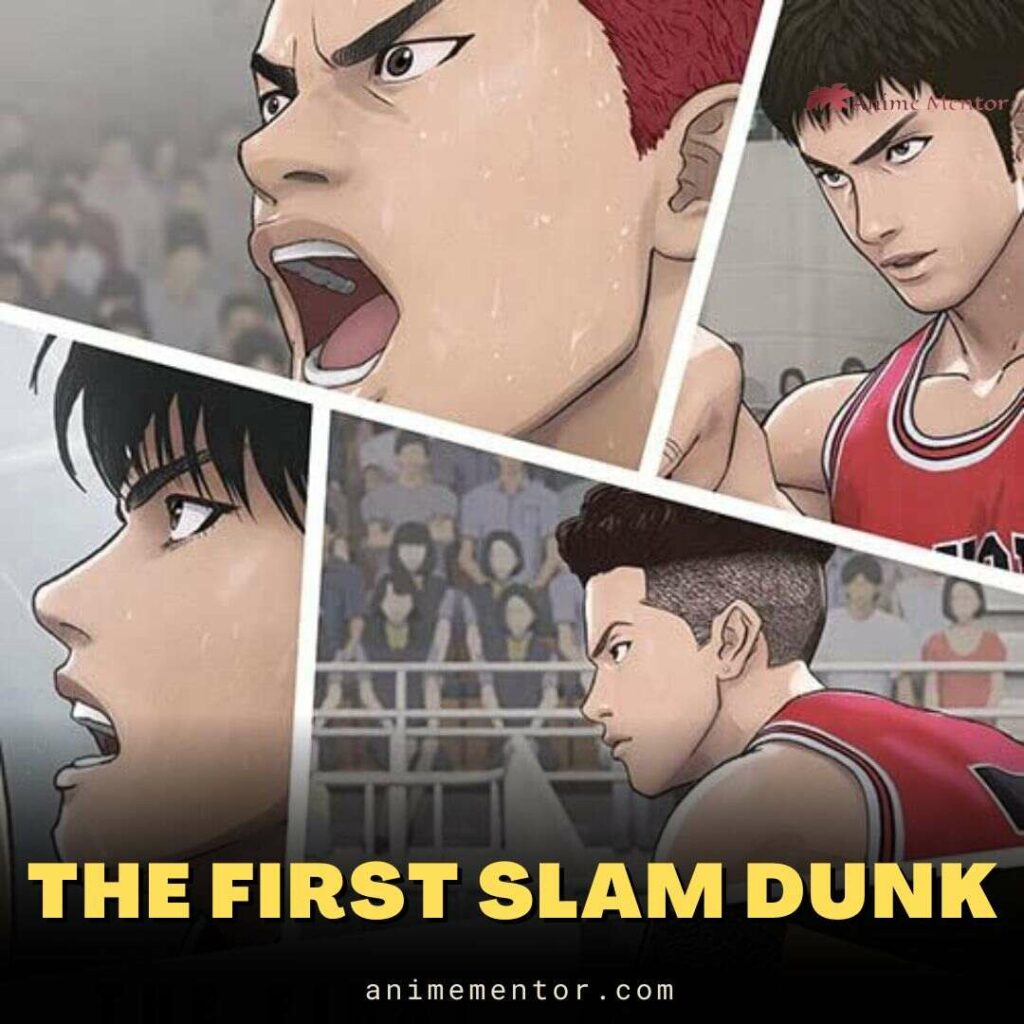 As one of the classics in sports anime, Slam Dunk is a series loved by all who watch it. The new 2022 movie makes us remember why we loved the series in the first place.
As a spin-off of the original manga by Takehiko Inoue, it follows our cast of lovable characters led by its delinquent yet comedic protagonist, Hanamichi Sakuragi. Made by Toei Animation, it will be made using CGI which might put off a lot of people but you might not want to write it off without trying.
You can definitely expect a thrilling and passionate display of basketball as we see the players tackle obstacles.
1. Suzume no Tojimari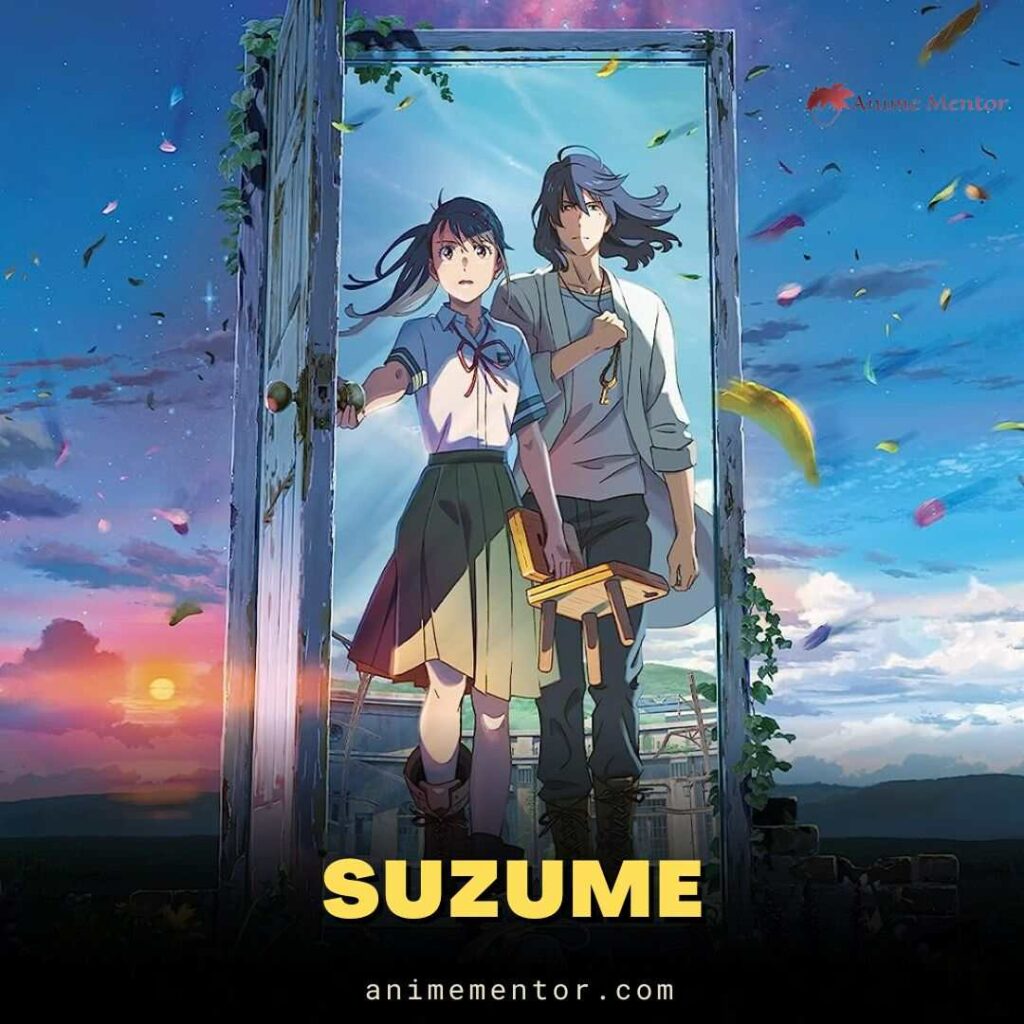 The latest movie from the visionary, Makoto Shinkai, ranks highest in our list of upcoming anime movies you.
It follows the journey of a young girl by the name of Suzume who discovers a mysterious door. After reaching for it out of curiosity, a disaster sets off in several parts of Japan as doors open everywhere with dangers coming from the other side. We then follow her on a fantastical journey as she attempts to lock the doors and prevent chaos with the help of some acquaintances. Staying true to the reputation of Makoto Shinkai, the movie is bound to have some extremely eye-pleasing animation and visuals.
With a great musical score being featured in the trailer, we can expect a delightful experience for both our eyes and ears throughout the movie.